We're excited to bring you the latest updates and releases for Breadcrumbs! Here's what we've been working on in August:
📧💼 Cadence by Breadcrumbs–Your Ultimate Cold Email Lead Generation Tool
Introducing Cadence by Breadcrumbs, our new tool designed to supercharge your cold email lead generation efforts. With Cadence, you can take your outreach to new heights and achieve higher conversion rates.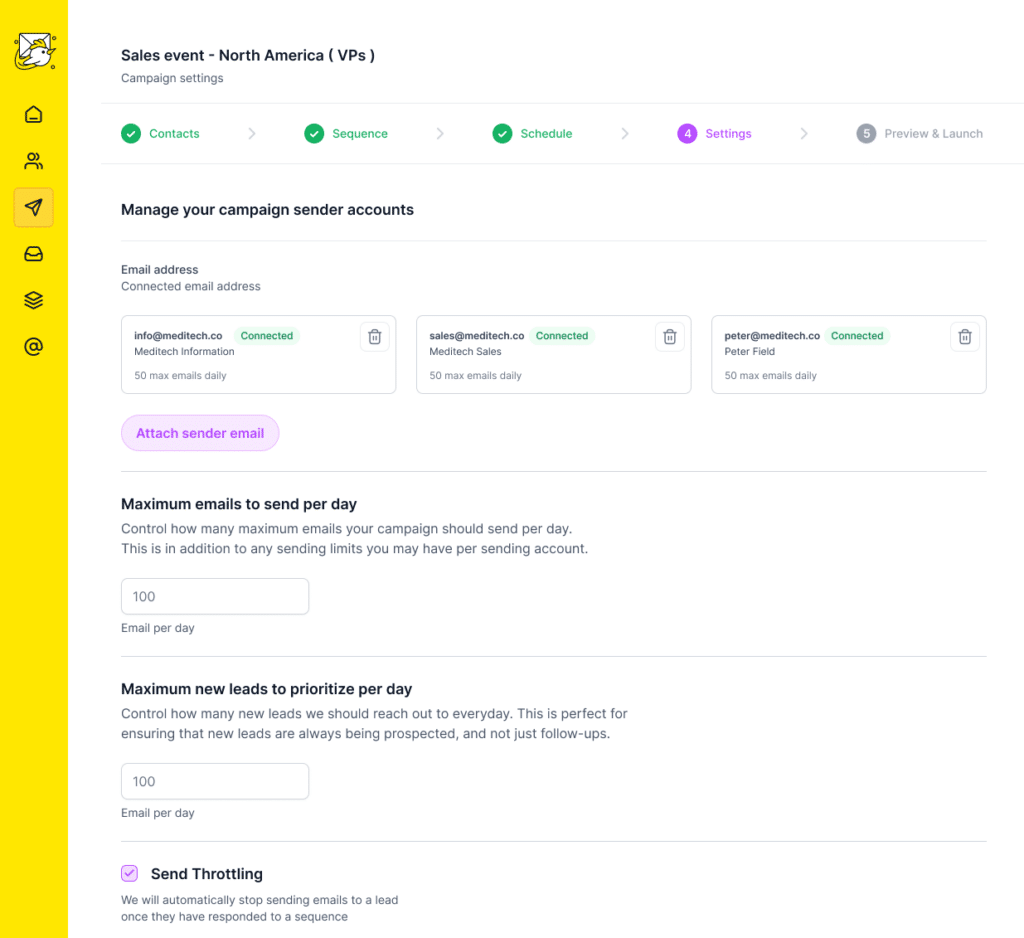 Here are the key features:
Get in their inbox: Our advanced email rotation technology ensures that your messages land directly in your recipients' inboxes, maximizing the effectiveness of your sales campaigns.

Connect multiple email accounts: Increase your email targeting by utilizing multiple email accounts, improving your chances of receiving responses and engagement.

Randomized sending times: Implementing randomized sending times allows for better recipient engagement by distributing emails at different intervals, increasing the likelihood of them being read and acted upon.

Advanced A/B testing: Maximize your conversion rates by leveraging Cadence's advanced A/B testing capabilities. Effortlessly experiment with multiple templates to identify the most effective ones for your campaigns.

Enhanced analytics and sharing: Gain valuable insights into recipient analytics, open rates, and replies with ease. Our user-friendly dashboard enables seamless analysis and sharing of data to enhance your outreach and decision-making.

Collaborative sequence management: Simplify sequence management by accessing multiple accounts and users across your organization. Our intuitive navigation and time-saving features make collaboration a breeze.

Unified Inbox: Connect all your inboxes in one central hub, streamlining your email management process. Access essential messages effortlessly, making lead-generation initiatives more efficient than ever.

Boost productivity: Streamline email management across multiple accounts, saving you valuable time and effort while increasing your overall productivity.

Efficient email organization: Unified Inbox efficiently organizes your emails, allowing for quick retrieval of important conversations—experience streamlined email management at your fingertips.
The best part? You can start for free! Sign up today and take your cold email to the next level with Cadence by Breadcrumbs!
🚀 Sneak Peek: Game-Changer Feature Coming Soon!
We're thrilled to announce that we're working on an exciting new feature that will revolutionize the way you use Breadcrumbs.
Stay tuned for the upcoming release in the next few months as we continue to enhance our lead scoring tool to meet and exceed your expectations.
That's all for this month's changelog. We hope these updates empower you to achieve even greater success with Breadcrumbs.