This month, the team has been busy working on the infrastructure and fixing bugs (thanks to everyone who reported issues; we love your feedback as it helps us to improve Breadcrumbs!) and releasing one amazing feature: in-app notifications!
This means you can get up-to-date alerts directly within the Breadcrumbs app. How cool is that? You can stay informed of changes quickly and easily. Plus, you won't have to worry about missing out on any new information.
You'll now find a bell icon on the top right-hand side of the page; just click on it to expand the notification. You can customize the notifications you'd like to receive from us and enable browser notifications.
At present, we'll notify you when your Reveal analysis is ready so that you can immediately start deep-diving into your data.
Here's what it looks like: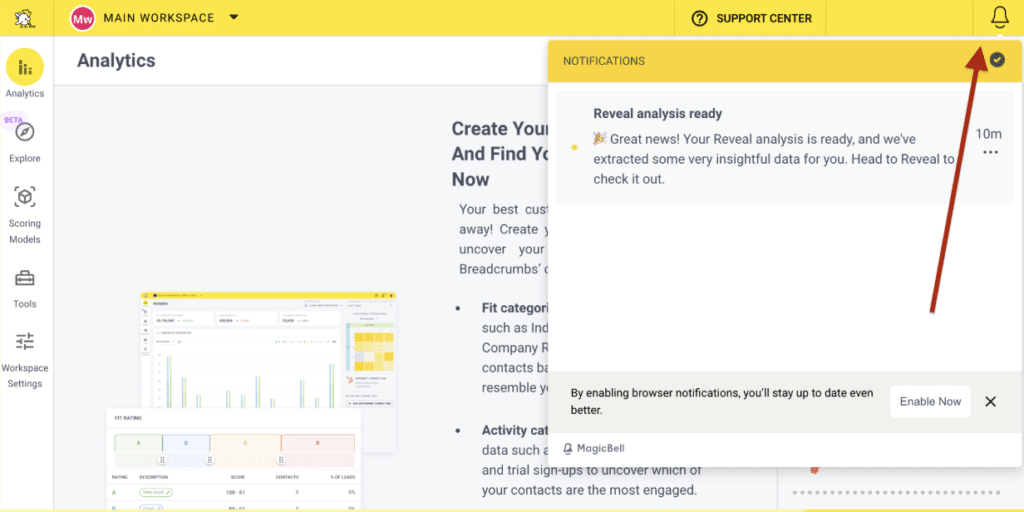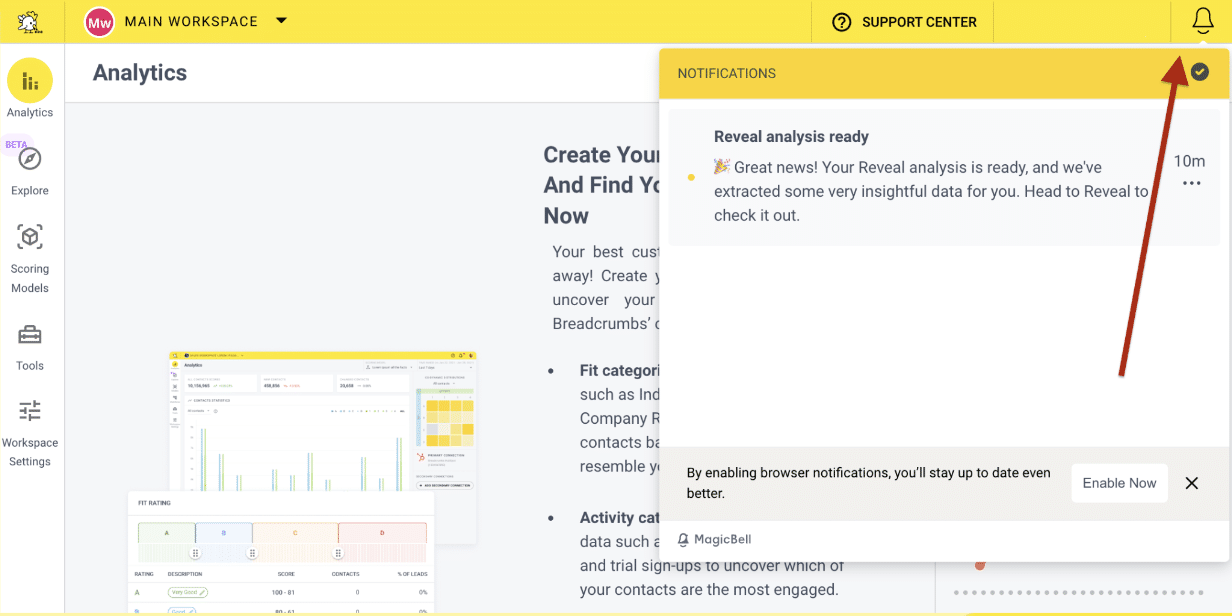 Sign up for free, or log in to your account today!
Stay tuned as we are about to release other in-app notifications soon! As always, we welcome your feedback and suggestions on how we can improve Breadcrumbs!