Being a one-person content machine starts with a mindset, you will be able to scale your content team with pennies on the dollar, as well as increase your SEO possibilities.
In this session with Timur Daudpota, founding partner of 2080 Ventures, you will learn:
How to dominate SEO
How to make money from content
How to create a content team with pennies on the dollar
[Transcript] Be a One-Person Content Machine
Although transcriptions are generally very accurate, just a friendly reminder that they could sometimes be incomplete or contain errors due to unclear audio or transcription inaccuracies.
Gary Amaral
If actionable content is what you're looking for, this is the session. Timur is the founding partner at 2080 Ventures, and he's going to help us learn how to be a one-person content machine. Can you imagine? Timur, thank you so much for being here; I'll let you take it away.
Timur Daudpota
Thank you so much for having me again. My name is Timur, I'm the founding partner of 2080 Ventures. Before joining 2080 Ventures, I was a founder myself, so what did I do? I created a product, we hacked Snapchat, and we allowed some of the biggest brands in the world, like GQ Magazine, Condones, PBS, and Time Magazine, to really update, create content, and upload it through our platform onto their Snapchat.
While I was doing that, some of the biggest we see in the valley started reaching out, and they said like, "Hey, we want to give you funding," and I said, "Well, hold on, we don't want funding, what we actually need is education on how to build our company."
So we applied to some of the biggest accelerators in the world, and we got into 500 startups, and that's where our story started. One of the partners asked me, "Hey, can you come in and help some of our companies," and I was like, "Sure, let's try it out," and what I did there is actually start running programs all across Asia and the in the CIS region.
So today, I have worked with 700 startups so far, and one of the biggest challenges I saw is everybody was paying, paying, paying to acquire users, which is not that great if you're a company.
What we really need to do is create organic growth, and one of the biggest ways you can create organic growth is you, as an individual, can write as much content as you want, but that's not scalable. And if you start hiring people, let's say, in Europe, let's say in the States, it doesn't become feasible, and the way you do it is actually start getting people and start building teams in the Philippines.
The origin of this started when I was seeing billion-dollar companies literally being created just because you have influence, you had eyes over you, so Kylie Jenner starting a makeup company and being listed on Forbes Magazine. Ryan Reynolds starting Mint Mobile, Mr. Beast starting Beast Burger, Logan Paul with Prime, and Jessica Alba with Honest Company. There are even some amazing writers; if you look at James Clear's Atomic Habit or Jordan Peterson's 12 Rules for Life, they all started with content.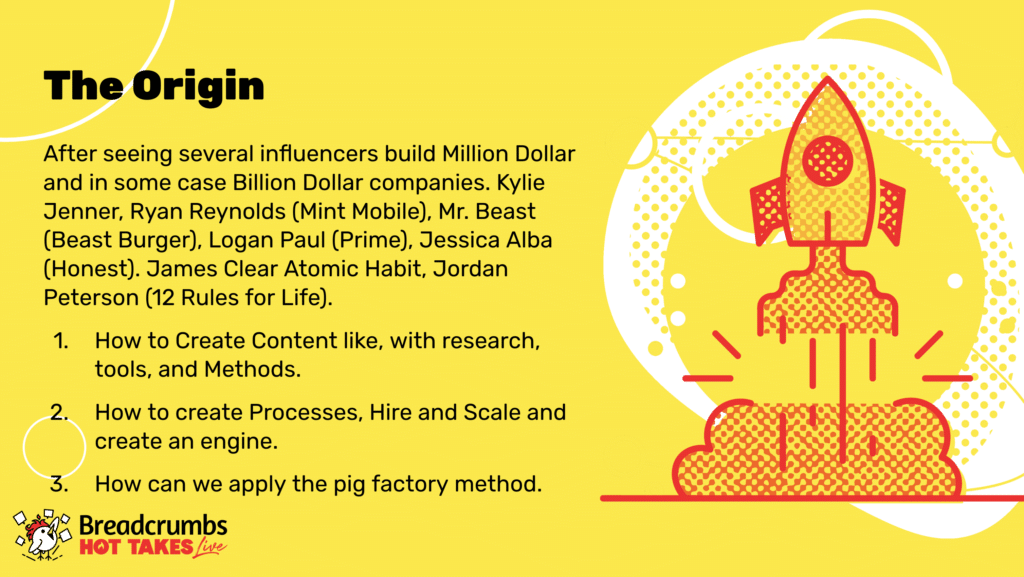 From this point on, what we're going to learn is how we create content like these guys, how do we start researching, what tools we use, and what methods we use to start creating content if we have any problems with creative flow and then how do we create a process throughout this time how do we hire people how do we scale it how do we literally create an engine so when you're away it automatically works by itself and then how can we apply the pig factory method to take one piece of content and turn it into many things.
So, how to create content with research tools? So the first step always begins with a simple rule: if you don't like reading or watching what you're creating, nobody else will. There's no need to overthink; a lot of times, we think, "Okay, I need to write this many words. It needs to be this length long." 
It really doesn't matter if you genuinely enjoy what you're creating; a lot of people will. And here's the thing that I learned: whoever out-educates their user or whoever out-educates their customer will automatically win. So you need to be the person, always creating content and out-educating anybody else.
So, the research tools. The easiest research tool that you need to be using is Google. Google's your best friend, right? So what you need to really do is, here's an example, we created a product which allowed people to create videos, and what we saw is people were creating videos by, so I want to create videos like Gary V. So what you do is "How to create videos like…". They will automatically give you suggestions, so that's one of the best things you could do.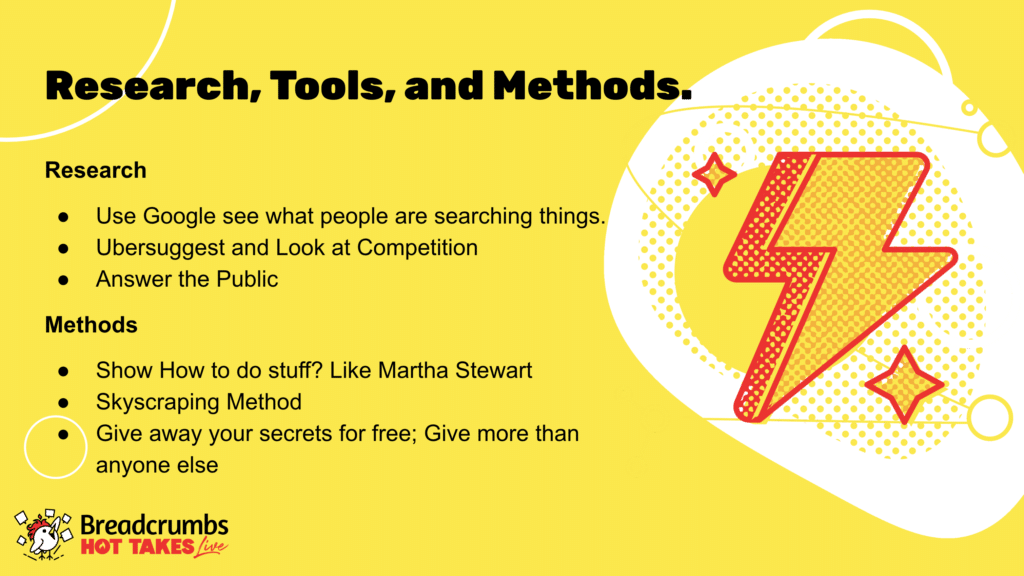 Another great tool is called Ubersuggest. All you have to do is literally copy your competitor's URL, put it at Ubersuggests, and look at your competition. There will be pages that are getting like ten thousand or fifty thousand views a month, and they have zero backlinks. So that means if you create the same content and add more value to it, you are going to get those views automatically if you have more backlinks. So, just like backlink it through Quora, backlink it through Medium, all these high-ranking websites.
Another tool is called Answer the Public, also by Neil Patel, who acquired it. It gives you a lot of suggestions on what content people are using for how to write it in terms of methodology. What you need to do is you need to be like Martha Stewart. Just start with "how to do" stuff, "how can I do X? How can I do why? How can I do why? These are the easiest contents to get started with.
Another method you could use is called the Skyscraping Method, which is pretty much you stack one block off the other. So here's an example: 19 best apps for 2013, 15 best apps for 2016. You take all this content, you stack it together, you add more details, and that method is called skyscraping, so you pretty much stack it together.
The last thing is to give away your secret for free. If you think you're giving away more, do even more. Do more than anyone else, you have to give more value to people, and it will keep giving you more in return. There's no need to gatekeep; a lot of times, what you realize is that you know people are never going to apply what you're teaching, so it's better just to give away your secrets and create a process.
So here's how you create a process. Go on Upwork; the best thing to do is look for people in the Philippines. They know English, they're cheap, give them a test right so like whenever you're doing content videos or writing blogs, it's like, "Hey, can you write this blog for me? I'll pay you XXX", and they do these tests, pay them 20 bucks, 30 bricks. Whoever you like, hire them on your team.
And here's the thing. If you want to write content, you really need to be disciplined. So, for me, when I'm creating content, I have to really say that no matter what, I will get two videos out a day, or no matter what, I will have one video out a week. That's just content discipline, and you can never let that go; otherwise, you won't be able to create this engine.
You are not an editor. Hire someone who will edit for you. This is really important to have. You are going to waste your time editing stuff, so if you're creating videos and short-form content, it's better to find somebody who can do that for you.
The last concept is the pig factory. So if you look at, you know, for lack of better words, a pig going into a slaughterhouse, the skin is used for leather, the skin is then used for pork rinds, the meat is used for pork chops, ham, and you have the side cuts which is used for bacon. You have the leftover, which you make sausage and spam, and the fat is used for lard, and the bone is used for gelatin and collagen. Even the voice is recorded of the pig, and it's turned into a ringtone.
So that's what you need to be. You need to create this content; imagine we record this video. This video is going to be a recorded podcast; then it's going to be turned into audio, which is going to be shared across SoundCloud or Spotify. Then you make short form bites, take interesting parts of this video and turn it into a one-minute clip, add subtitles, and then distribute that into TikTok, Instagram stories, and YouTube shorts.
Turn this into an article whatever I'm saying, take this, turn it into an article, enrich it, draw an illustration of the pig factory methodology, draw an illustration of the skyscraper method, and add more details on how to use the tools that I mentioned like Neil Patel. Add charts, and then the last thing you could do is turn this into a PowerPoint and upload it onto LinkedIn. LinkedIn has a slide feature, and use that. And then the ultimate thing is to do a tweetstorm.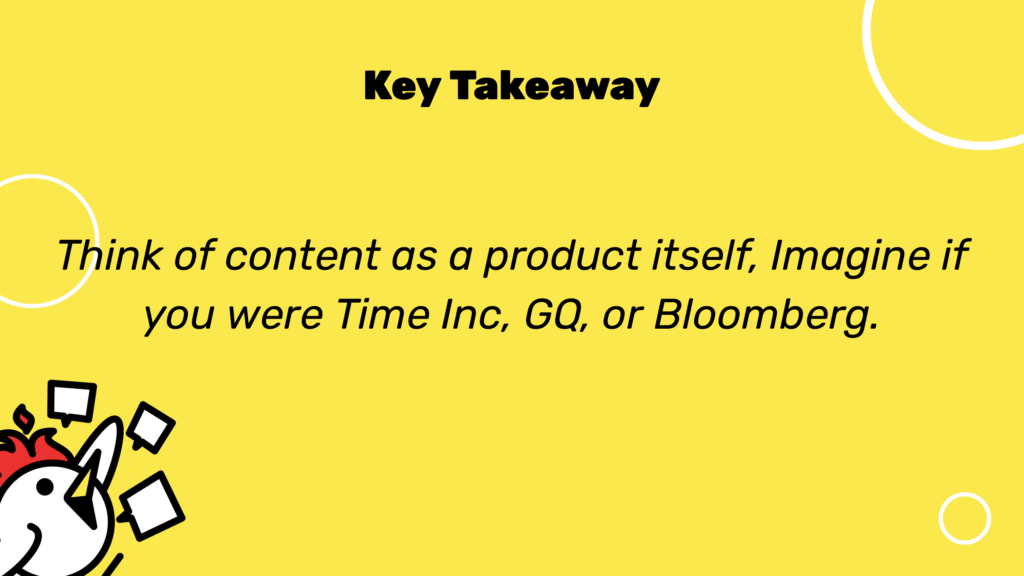 So that's literally how you create a content machine in 10 minutes, so I think that one of the things we need to keep in mind is to think of content as a product itself. Imagine you are Time Magazine, imagine you're a GQ, imagine your Bloomberg. We create these great products, but oftentimes, we neglect content.
So treat content as a product itself and see how you can become like Time Magazine or GQ magazine in your own field. And then I think if you have these methods, writing content that you like, how to enrich and give more value, how to give away your secrets and then really creating content like a GQ magazine or walks Max, you know even BuzzFeed, it will take you way further than anybody else has ever been.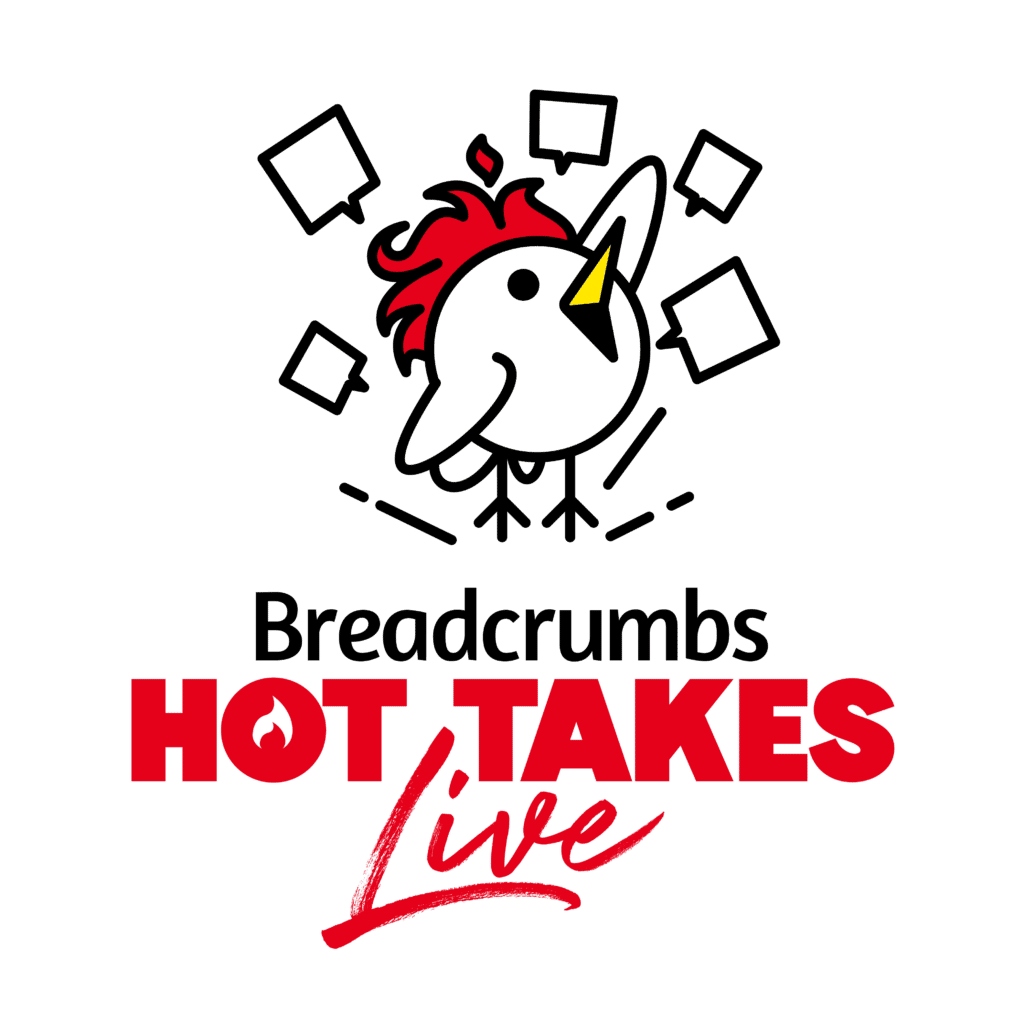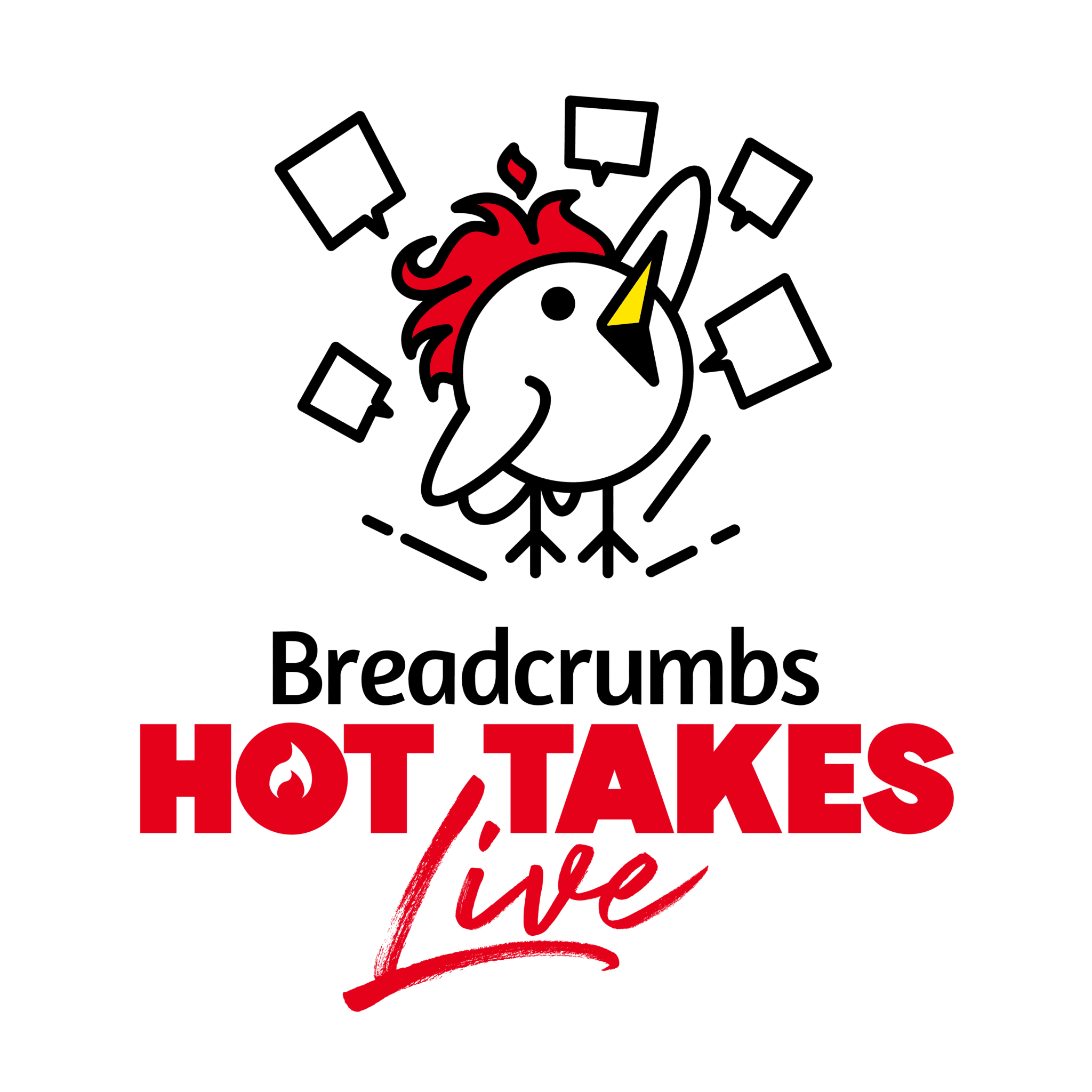 Hot Takes Live
Replays
Catch the replay of Hot Takes Live, where 30 of the top SaaS leaders across Marketing, Sales, and RevOps revealed some of their most unpopular opinions about their niche.
These leaders shared what lessons they learned and how they disrupted their industry by going against the grain (and achieved better results in the process).
Gary Amaral
Awesome, thank you so much. Tory, our event producer, did a great job; she booked a bunch of similar topics back to back. We've been talking about how to act as a media company to drive ARR, how to move away from the traditional view of content in terms of gating everything, collecting email addresses, and more of a free-flowing content that actually drives more clicks.
In your opinion, where does that media company approach intersect with a more traditional kind of lead gen, demand gen tactics? At what point are you trying to capture people? Where is there enough value exchange that you should be okay with asking people for their email addresses or giving them a more direct CTA?
Timur Daudpota
Yeah, I think that's a really interesting question. You know, for me, you need to have that goal personally. What is the point where I feel comfortable to start asking for emails to have an ask?
And that's really dependent on you, right? It's like for me, even if I get to 100K followers or 200k, I'll keep pushing it. It's like the more you push, gratification for an ask, and I think the bigger the return will be.
And I think the biggest point you'll realize is that when people start reaching out to you, like, "Are you selling something? Can I buy something from you?" That's when you know, like, "Okay, I'm getting more of these emails every day, where people are asking me to buy things from me." That's when it's like, "Okay, I need to create something because people are seeing enough value."
And that's exactly what happened to me when I was creating content out there. People started reaching out, "Hey, can you help me out with this?" or "Hey, can you start helping out with this?" At first, I was like, "Hey, this is not what we're doing," but as more and more of these requests start coming in, that's the time when you should really think about, "Okay, I need to start monetizing."
Gary Amaral
And I guess it's just kind of a strategy question for you, right? Like, how tightly connected or how disparate from what you're actually doing can your content be? Should your content be? If you're a B2B marketing agency, should you be talking about surfing tips, or should you be keeping it closer to home?
Timur Daudpota
I think it's really important to consider who you're actually converting. You might get all these followers, and we talk about all these followers, but if they're not adding value and they're not converting, that's what matters at the end of the day.
Who is your target audience, and who is it resonating with? And that will lead to conversions. Again, it depends on what your CTA is. Let's say if you just want to get followers, then do the trends, do what other people are doing.
But if you want to get high-level leads and start converting, then keep your content where you're going to get those high-level people to convert for your products.
Gary Amaral
Thanks, Tim! I really appreciate your time.
Timur Daudpota
Thanks for having me.