Every year, companies lose around 550 hours and $32,000 per salesperson due to bad data.
Even worse, most companies are entirely in the dark about what percentage of their data is incomplete or which fields are the most important for their sales team.
Enter: Breadcrumbs Reveal.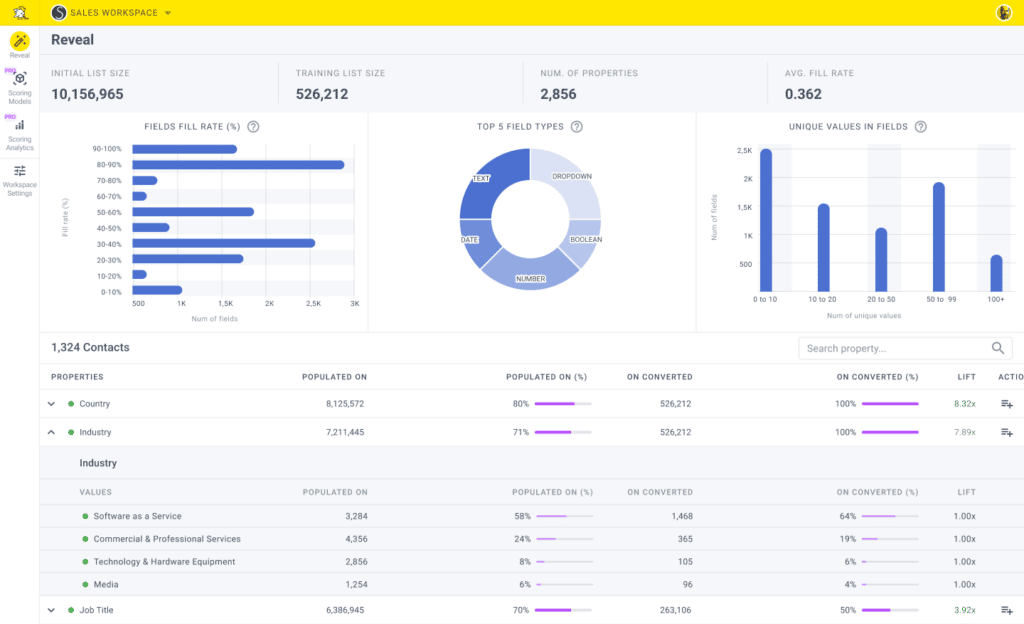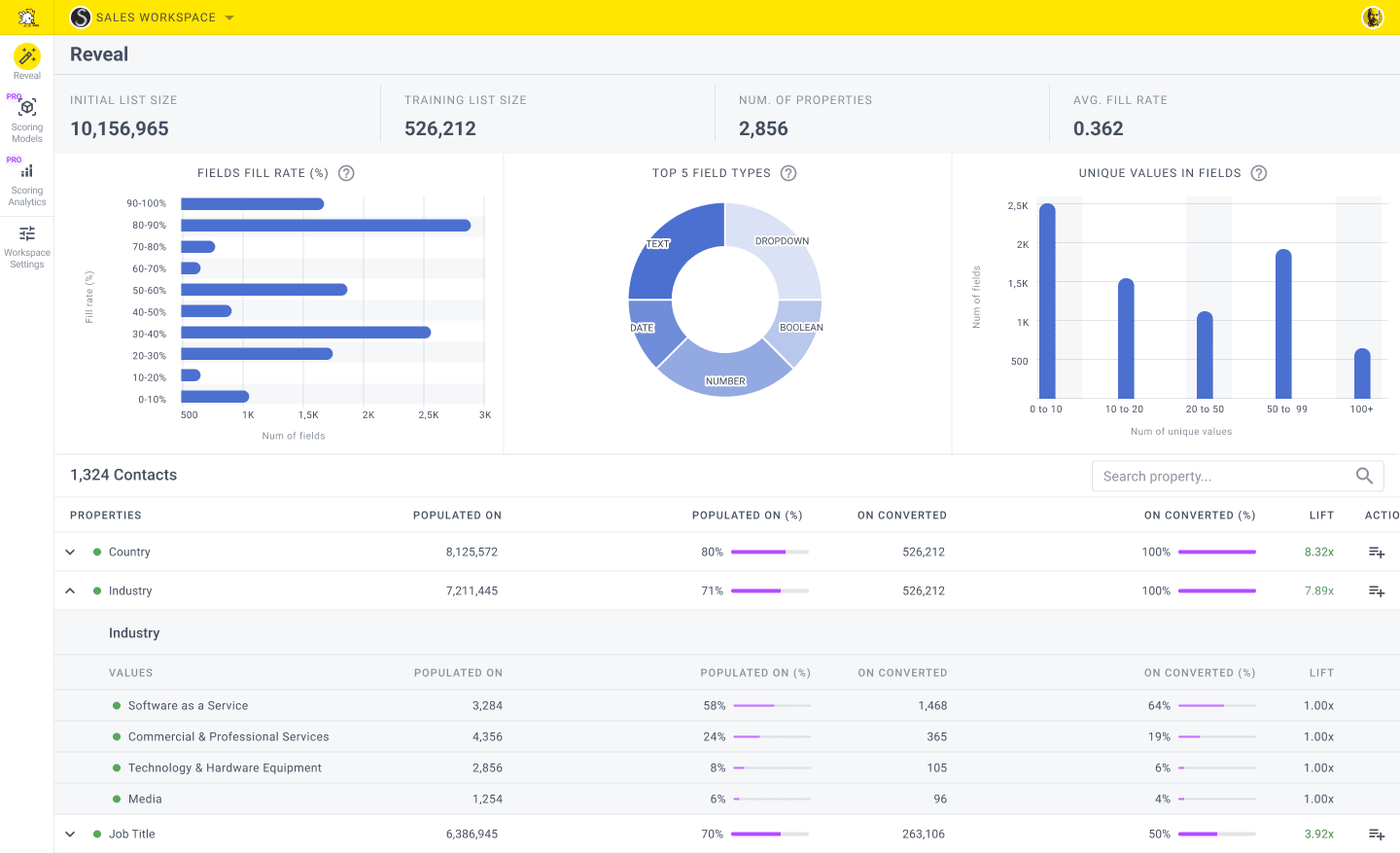 Just connect your data sources, let Reveal analyze your leads and customers, and you'll get total clarity on your data quality and your Ideal Customer Profile within minutes.
Breadcrumbs Reveal will give you a complete report on every property in your CRM:
How many leads have the property with a known value
Distribution of all the values within the field
Impact of each property and each value on the likelihood of a lead becoming a customer.
Reveal is really the swiss army knife of every RevOps team.
It's now available to all our customers and for everyone as a free tool here.