Most funnels and websites are filled with "service" pages that could have a high revenue impact but are completely neglected by marketers.
Thank you pages and unsubscribe pages are the most common ones.
🙏🏻 Thank You Pages 🙏🏻
Most thank you pages just say … "Thank you, you're in!". It's a shame. Someone just made a micro-commitment trusting you with their email address or money.
That's the perfect moment to ask them for another step or, if they already purchased, set expectations and start activating them so they can get the most out of your product.
If someone just signed up for your Newsletter, why not propose they follow you on Twitter for fresher news? Or ask them just to type a password and activate a trial of your product?
✋🏻 Unsubscribe Pages ✋🏻
Stop just telling them, "We're sorry to see you go."
Ask them why they're leaving and try to avoid the churn.
In the worst case, you'll gather useful insights on how to improve your product or pricing. In the best case, you'll reduce churn.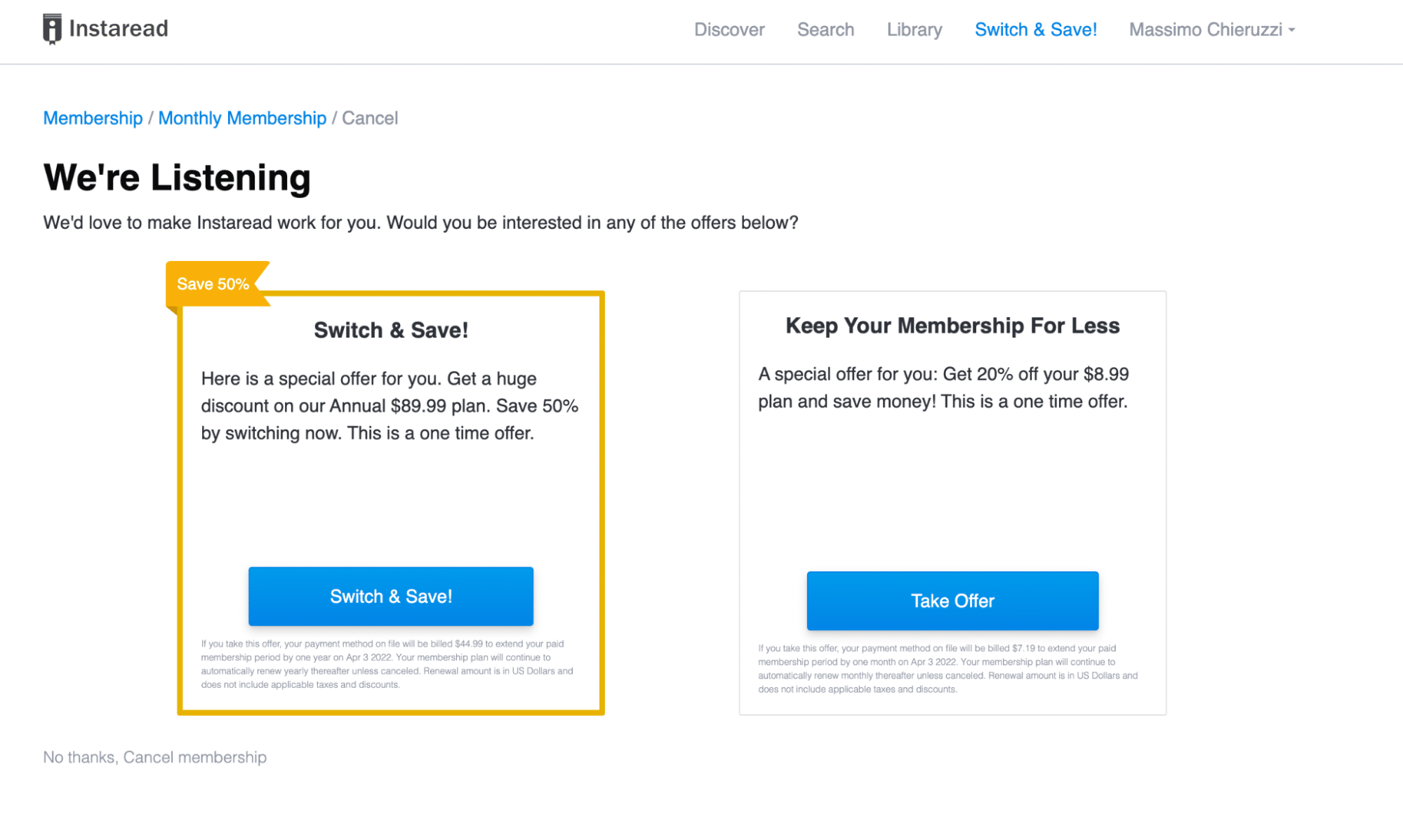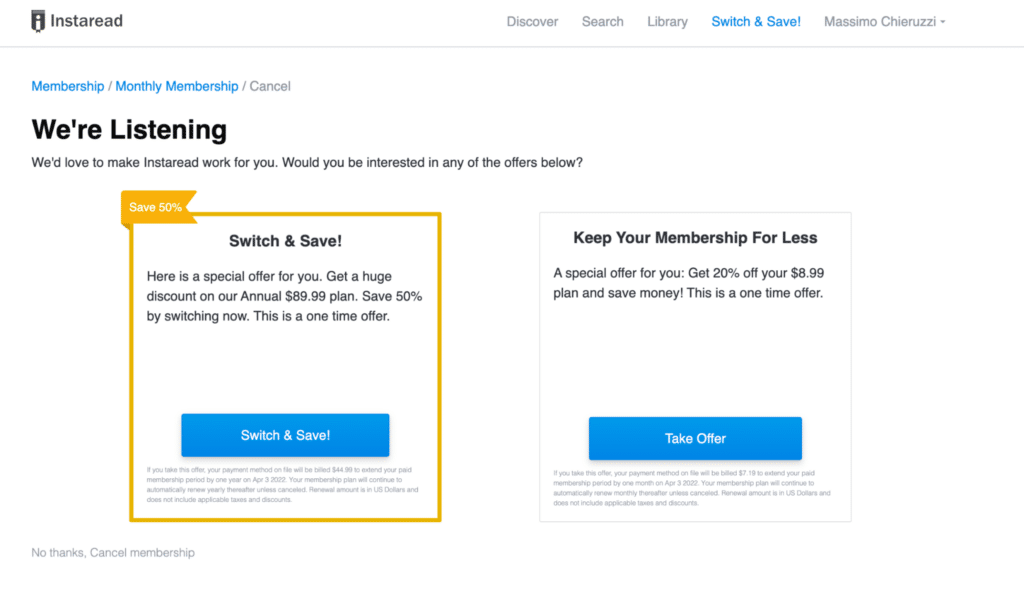 Instaread here is doing an almost great job. First, they asked me why I was leaving (I'm not using the app enough). Then they offered me to stay on board at a lower price.
We had a similar unsubscribe flow in AdEspresso, and it was responsible for winning back at least 10% of the churn.
The pattern is the same when someone unsubscribes from your newsletter. If they say they're getting too many emails, why not try to have them switch to a lower frequency instead of removing them forever?
📖 Homeworks for you 📖
Ok, trust me on this; if you want to increase your revenue, go find every confirmation page you have on your website or app.
Probably it's been neglected, and it just acknowledges the user made an action.
If it's a negative action, think about how you could change the user's mind (or at least gather useful insights about the reasons why).
If it's a positive action, think about the next micro commitment the user could take to become a customer or get more value from your product faster.