RevOps is a rapidly growing niche, and it's so much more than just a buzzword. RevOps leaders are successfully finding effective ways to improve your workflows, internal processes, and even the digital sales funnel in order to maximize and accelerate your revenue growth. 
That's something we can get behind.
Knowing what sources of information to trust and where to turn to for new advice, however, is crucial; as with any next-big-thing-styled idea, there are definitely some self-proclaimed gurus who can't hold a candle to the real thing.
The good news is that there are plenty of outstanding thought leaders in the space, so let's dive right in and take a look at 31 of the best RevOps leaders that you may not already know so you can grow your business and boost profit. 
1. Ben McCarthy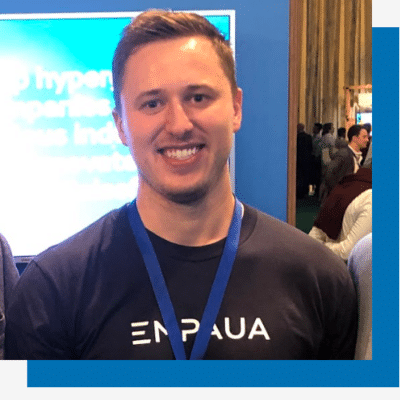 Ben McCarthy, the founder of SalesforceBen, helps Salesforce professionals advance in their careers by providing training, education, and certification resources.
With almost 300,000 monthly readers on his site, McCarthy has built a community of more than 300 authors with expertise across many areas of the popular CRM and sales forecasting tool. All of these authors know how to leverage the tool to optimize revenue and grow brands.
They share their experiences, ideas, and advice for Salesforce consultants who are building and growing their businesses, focusing on maximizing revenue along the way. They also help their readers learn how to use Salesforce to help their clients get the most out of the platform so that they can sell more and improve their digital sales funnel.
---
2. Jacki Leahy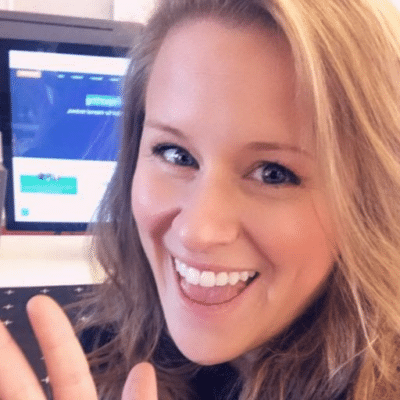 Jacki Leahy, is the founder and Fractional RevOps Leader at Activate the Magic. She is a Revenue Operations Influencer with a deep passion for understanding human dynamics and a heart for transforming how tech teams work together.
She worked in RevOps for different companies before founding Activate the Magic, giving her a ton of valuable experience, and now specializes in utilizing Salesforce to help leaders solve challenges in startups and growth companies.
She writes and publishes educational articles that relate to RevOps and include strategy, user experience (UX), client service, and much more.
Jacki regularly appears as a guest in podcasts, which she often shares on her Twitter. This one is a personal favorite.
---
3. Jerry Bonura, Sr.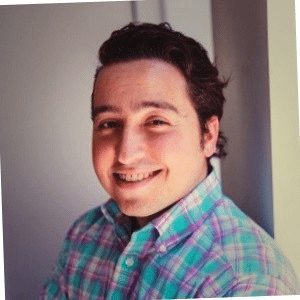 Jerry Bonura, Sr. was Practice Lead—Blockchain and Crypto at Mitchell Martin Inc. He's now Business and Research Consultant at Liquid Token Hedge Fund.
Bonura pops into LinkedIn with thought-provoking content about how to hire a great RevOps team, and is active in the Trailblazer community.
He's also a frequent panelist or guest host at virtual events. This is a great one to check out.
---
4. Lorena Morales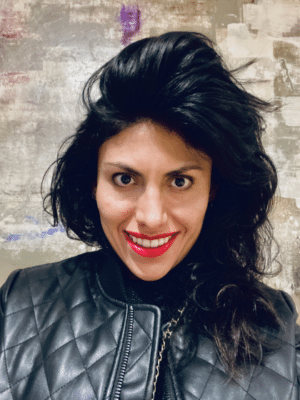 Lorena Morales is a Revenue Operations Executive at JLL Technologies, a company that specializes in helping commercial real estate experts build stronger portfolios and raise their ROI.
Morales supports a people-first approach to marketing. She's an active content creator focused on marketing growing, leading happier teams, and breaking down silos that inhibit growth.
As an immigrant to the US, Morales uses her personal story to illustrate and reinforce her message. She draws on her mindset as a global citizen to solve challenging problems and understand the people she works alongside. Her experiences in a variety of cultures and business settings have helped her to cultivate empathy, which she integrates into her work as a RevOps leader.
---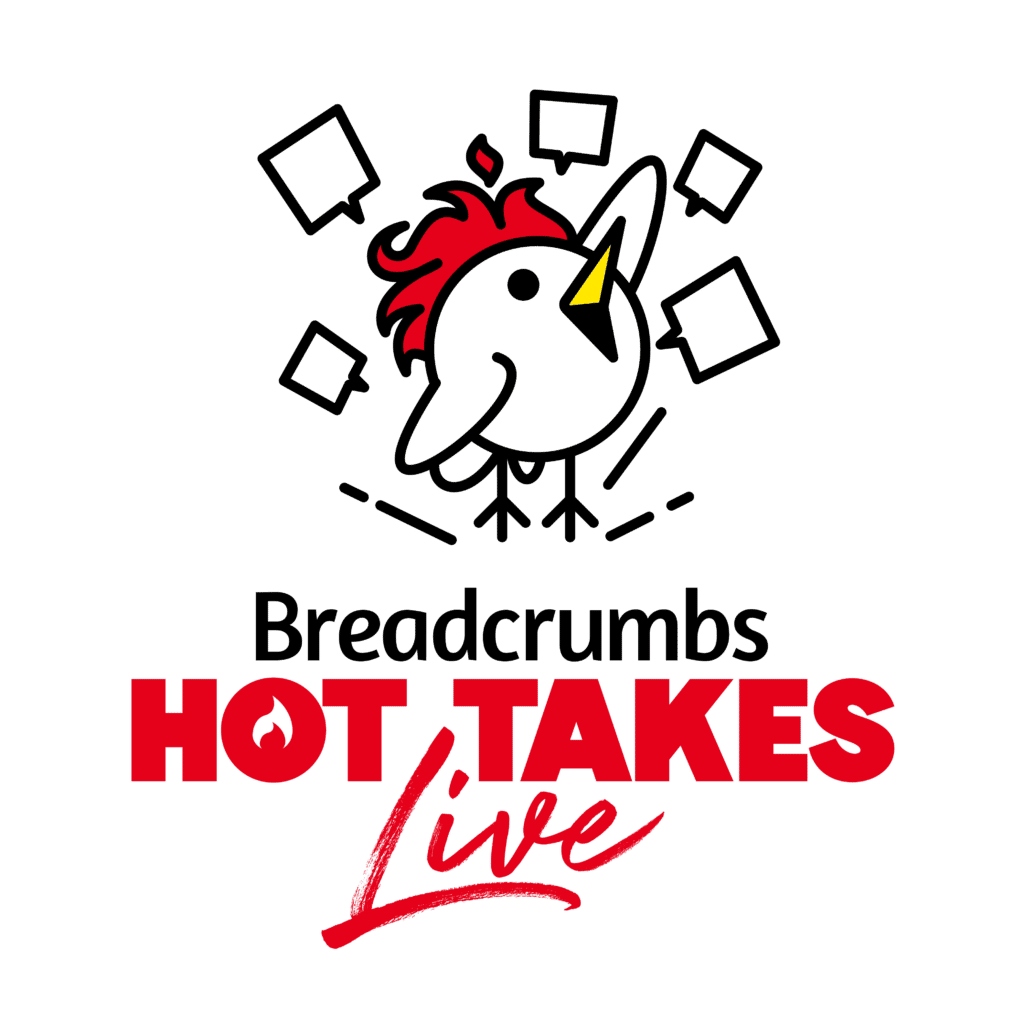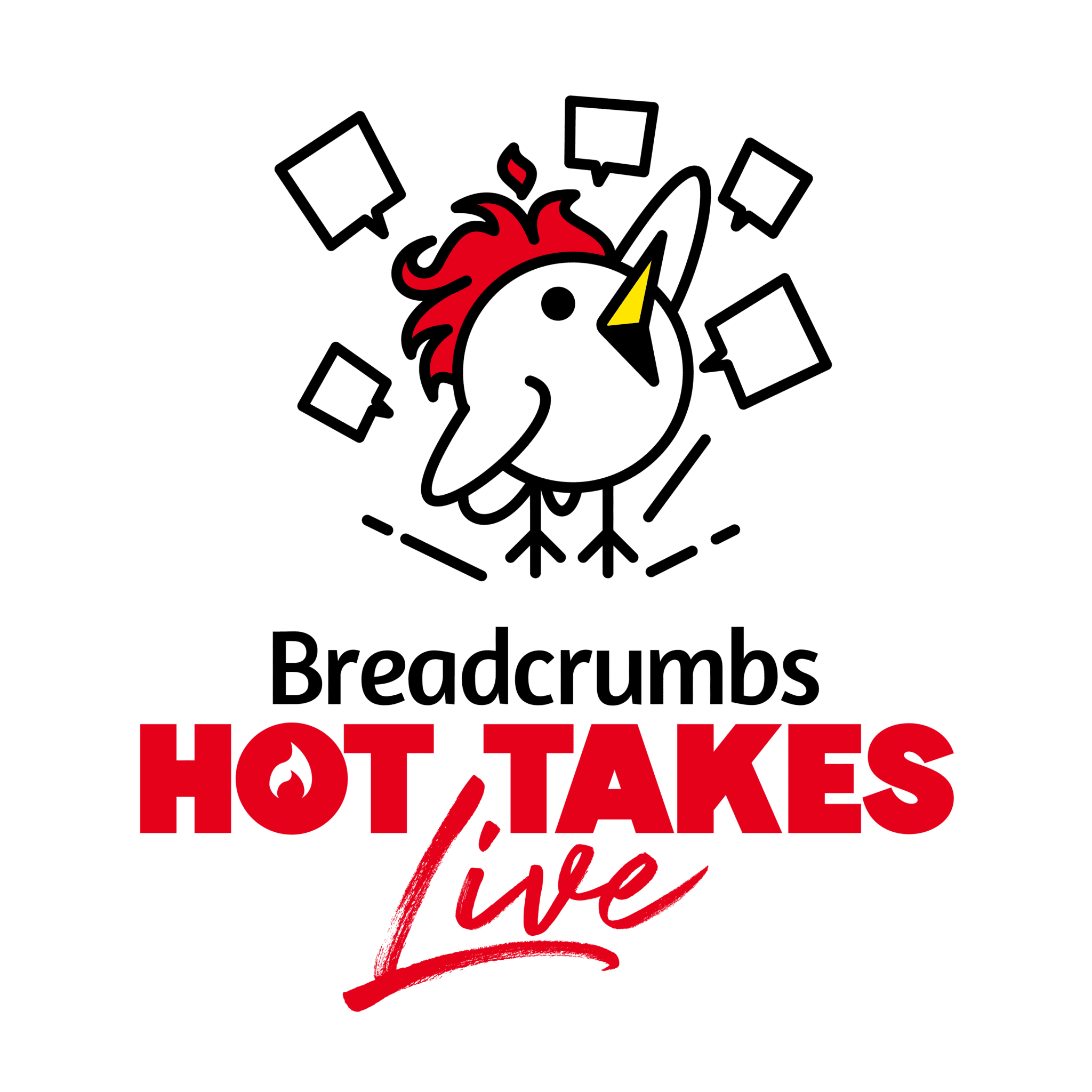 Hot Takes Live
Replays
Catch the replay of Hot Takes Live, where 30 of the top SaaS leaders across Marketing, Sales, and RevOps revealed some of their most unpopular opinions about their niche.
These leaders shared what lessons they learned and how they disrupted their industry by going against the grain (and achieved better results in the process).
---
5. Adam Ballai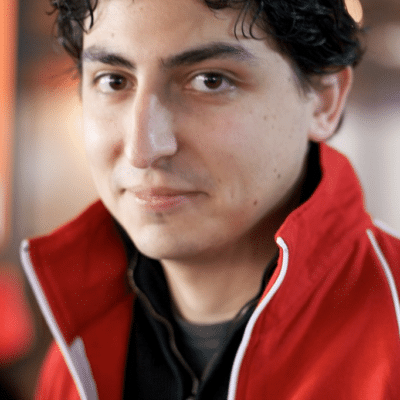 Adam Ballai is the CEO and Co-Founder of RevOps, Inc, an organization that focuses on utilizing automation so that businesses are freed up for accelerated growth. 
The RevOps.io platform is geared toward improving customer relationships alongside revenue growth. Its aim is to help businesses spend more time and effort engaging with their customers in meaningful ways.
Ballai developed the idea for RevOps.io during his time as a software engineer for Twilio, where he built and scaled their Billing Platform to an annual run rate of more than $1 billion. He also built an operating platform that allowed the company's software solutions and departments to run seamlessly alongside one another, ultimately automating many of those processes.
---
6. Mark Lerner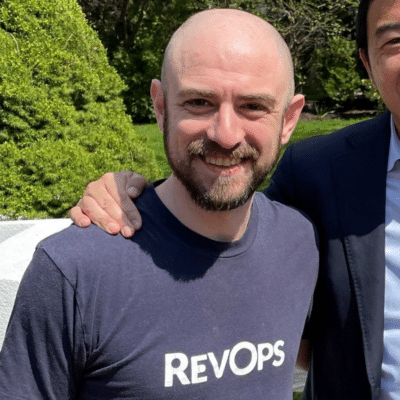 Mark Lerner is the Director of Growth Marketing at DealHub.io.
Lerner also writes and curates the RevOps Daily Newsletter, which features top RevOps content delivered to subscribers' inboxes every day. The newsletter includes interviews with industry experts and news from around the industry at large.
The company focuses on automating and streamlining sales agreements and closing processes.
Parative helps SaaS teams find new revenue by combining software and data science to identify expansion opportunities.
---
7. Rosalyn Santa Elena
Rosalyn Santa Elena is Founder and Chief Revenue Operations Officer at The RevOps Collective and the host of The Revenue Engine Podcast.
She's also the founder of the #OpsTherapy group, a safe space where Ops professionals can connect and share their experiences.
She primarily shares content via her podcast, which features advice based on her personal experiences, but she has great content all over. She was recently featured as a webinar panelist for Sale Hacker's How to Build Continual Improvement Into Your Sales Process, which is definitely worth a read.
---
8. Asia Corbett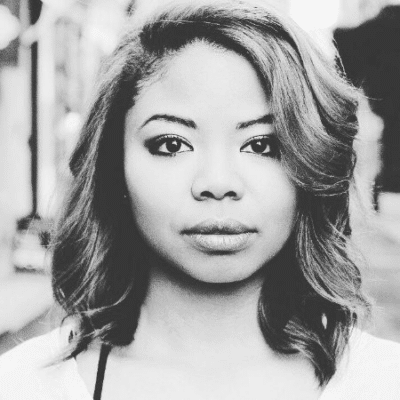 Asia Corbett is Senior Revenue Operations Manager, GTM at Bread Financial, a leading provider of simple, personalized payment, lending, and saving solutions.
She is an active leader in the RevOps community. She drives discussion and open dialogue among professionals, offering up different perspectives on RevOps challenges (such as leveraging project management skills to develop RevOps functions).
Before working for Bread Financial, she was Head of Revenue and Community Operations for RevGenius, a community of over 17,000 RevOps professionals who share tips and best practices, connect for mentorships, participate in discussions and curated events, glean knowledge and insights, and establish professional relationships with colleagues. In addition to an online magazine, the community features an exclusive Slack channel for members, special events, a message board, and partnership opportunities. Job seekers can also find an active RevOps jobs board.
---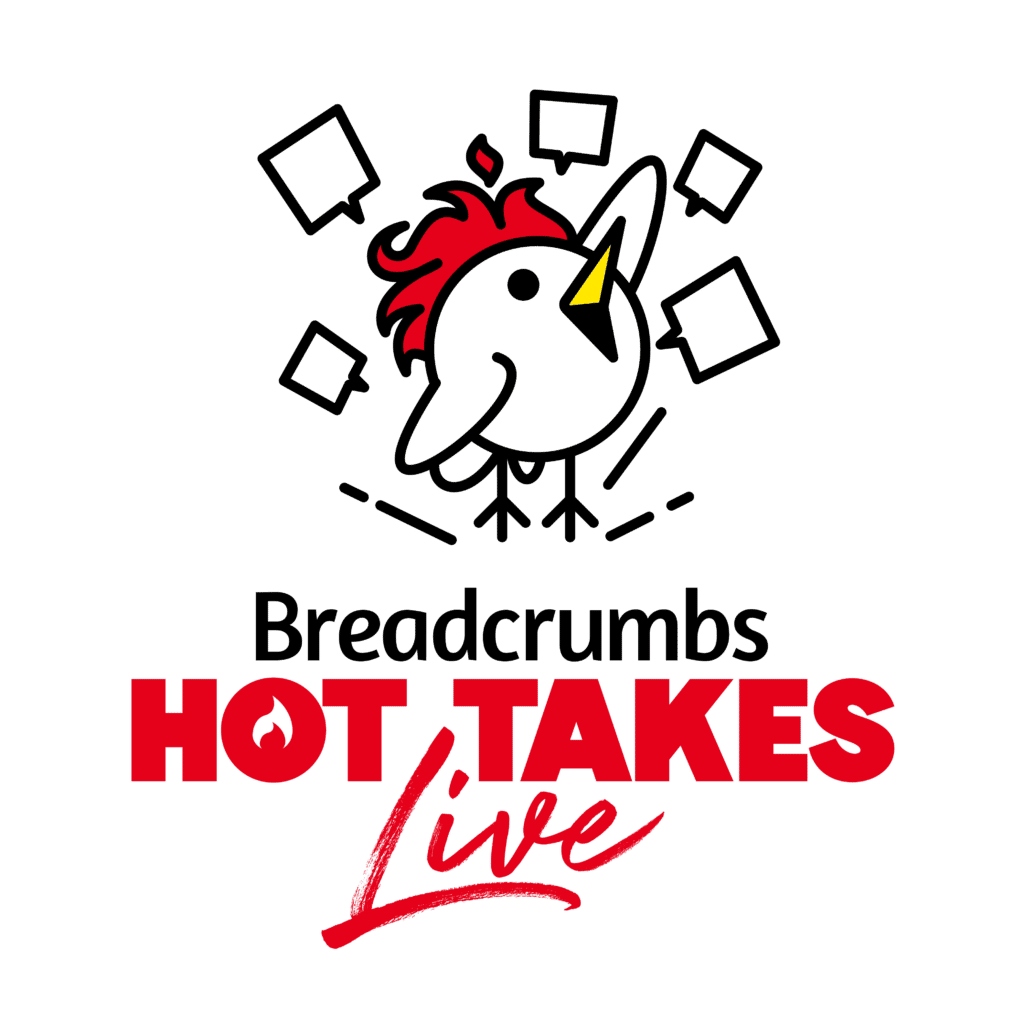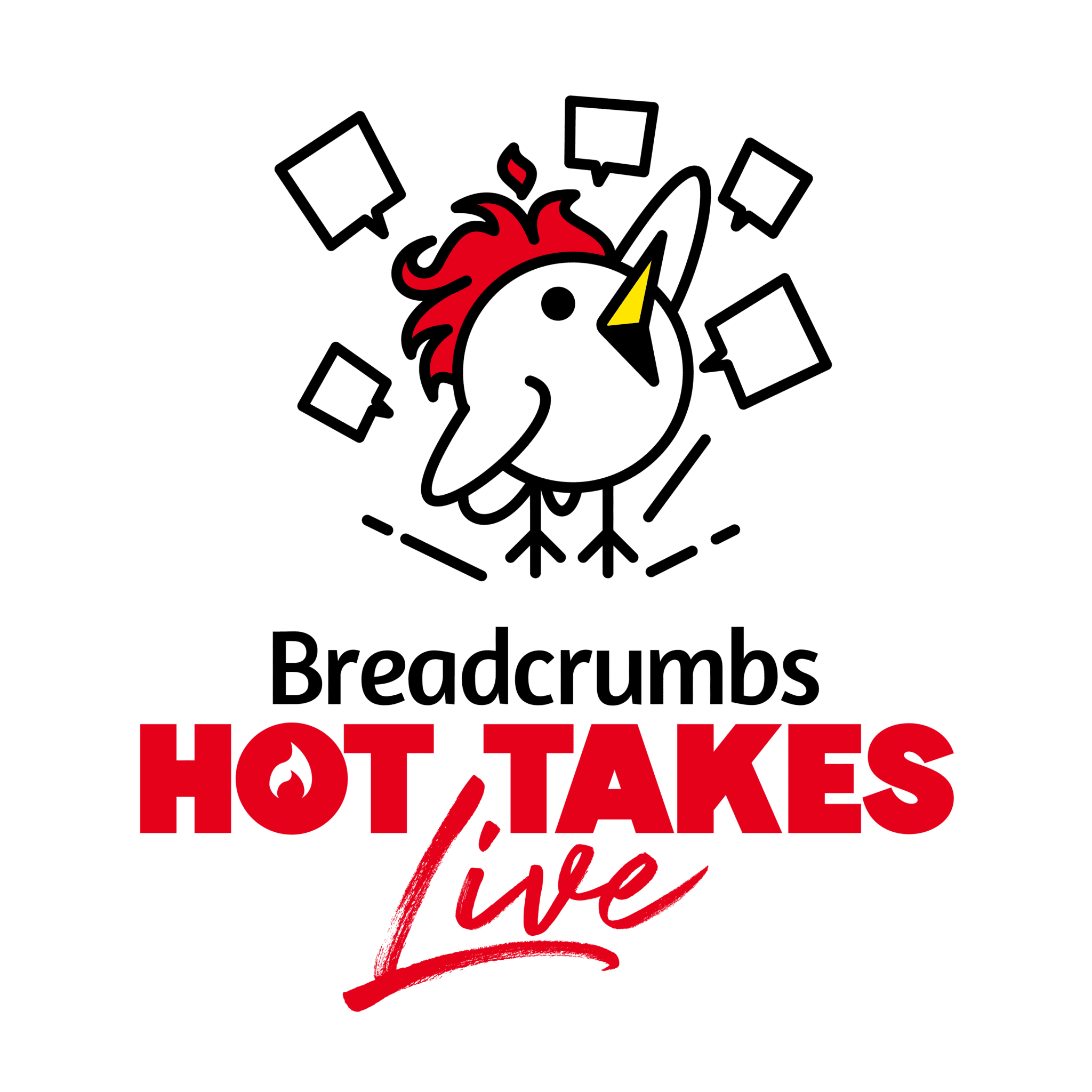 Hot Takes Live
Replays
Catch the replay of Hot Takes Live, where 30 of the top SaaS leaders across Marketing, Sales, and RevOps revealed some of their most unpopular opinions about their niche.
These leaders shared what lessons they learned and how they disrupted their industry by going against the grain (and achieved better results in the process).
---
9. Dwamian McIeish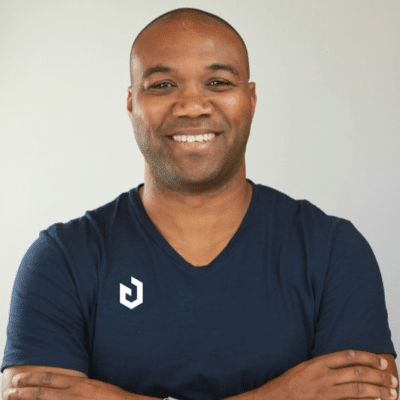 Dwamian McIeish, Co-Founder and CTO at Flourish, is passionate about leveraging technology tools to keep teams synced up and working well together. McIeish believes that courage, trust, and empathy are all needed in tandem in order to set the modern marketplace apart.
He's also Founder and CEO at Junction, a data engine for RevOps that helps professionals streamline important customer data across the customer experience, marketing, and sales processes. McIeish developed the tool to help RevOps professionals track important revenue metrics, generate their own reports, and coordinate data across their systems for higher transparency and easier access.
---
10. Hang Black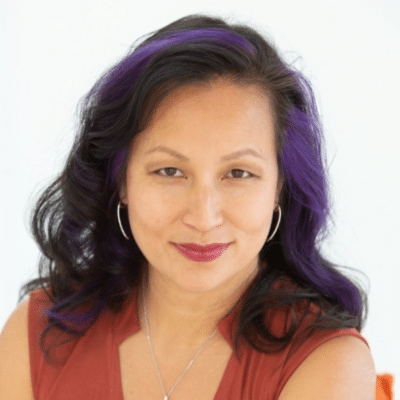 Hang Black, VP of Global Revenue Enablement & Sales Tech Evangelist at ZoomInfo, is a RevOps generalist with broad-ranging expertise. She has been a leader in a variety of tech companies, from small to large, and brings three decades of professional experience to the table. Black strives to bring a broad range of perspectives from her varied career experiences, some of which include sales, engineering, product management, and marketing. As a Vietnamese immigrant, she uses her life experience to share valuable insights.
Black champions diversity, compassion, empathy, and courage through her cross-platform content. She is also the author of Embrace Your Edge: Pave Your Own Path as an Immigrant Woman in the Workplace. In addition to RevOps, she shares insights into leadership, women in tech and sales, diversity, leadership, and sales enablement.
---
11. Ben Stroup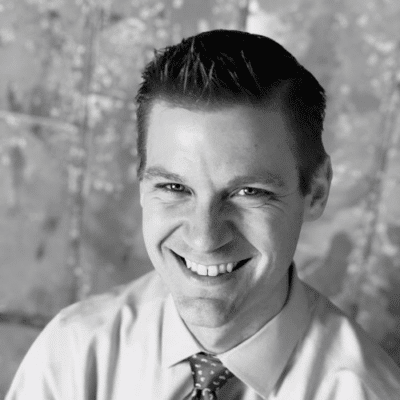 Ben Stroup, President at Velocity Strategy Solutions, is a leader in RevOps and SalesOps. At Velocity, he specializes in growth architecture for businesses that need support in management consulting and strategy. Stroup is the author of Master the Pivot, and he publishes insightful content, tips, strategies, and RevOps resources on his blog, Velocity Strategy Solutions. Additionally, he's the host of The Velocity Factor Podcast, which offers incredible insights for leaders who are wanting to grow their organizations.
---
12. Brandon Redlinger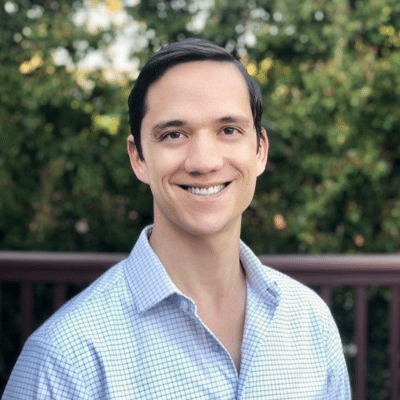 Brandon Redlinger is co-host of the RevOps Podcast and
VP of Marketing at Crosschq. He's also an advisor at Gated.
Redlinger is a product marketing leader that specializes in demand creation, growth marketing, and account-based marketing for B2B companies.
Crosschq is powering a revolution in data-driven hiring and people analytics to help companies better recruit and retain talent. Crosschq's Talent Intelligence Cloud™ provides solutions across the new hire lifecycle to help enhance the sourcing, screening, and onboarding of new hires while providing a single source of truth for customers to accurately measure the Quality of Hire.
---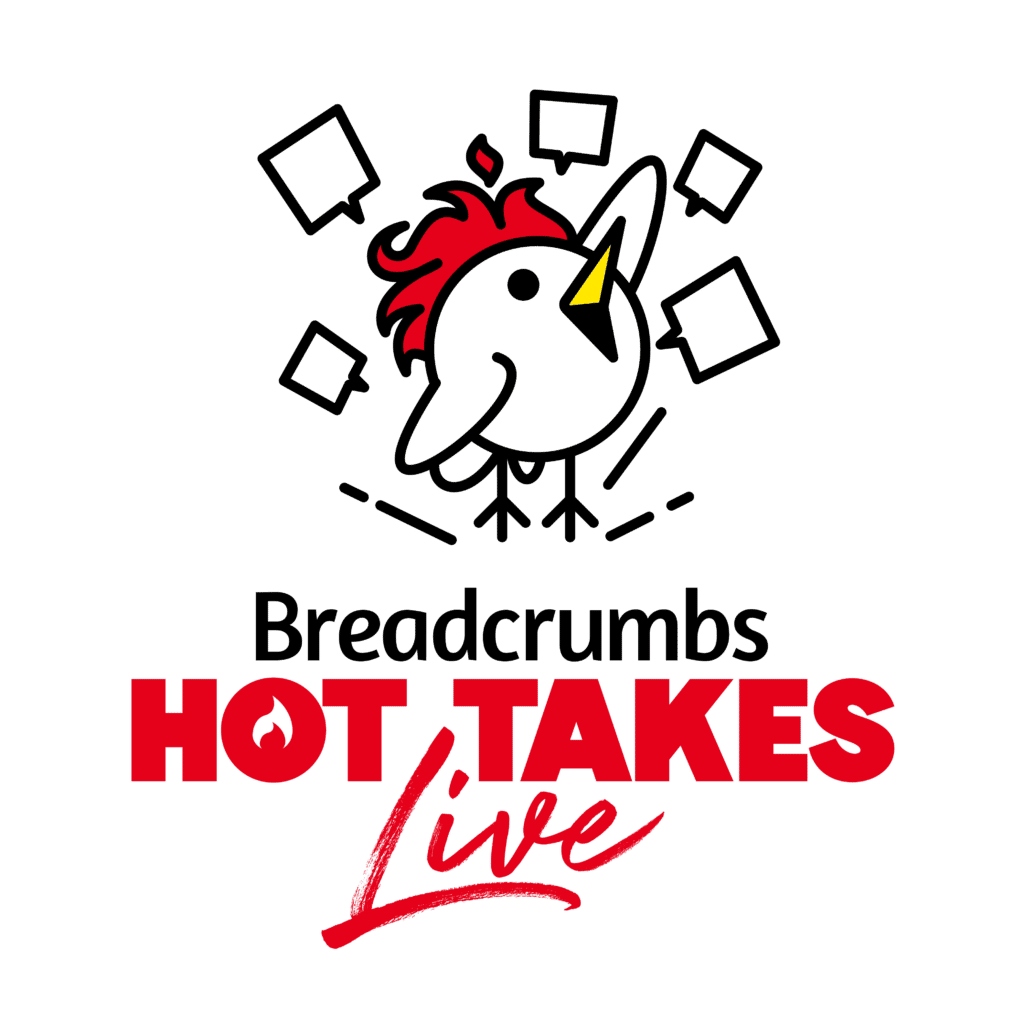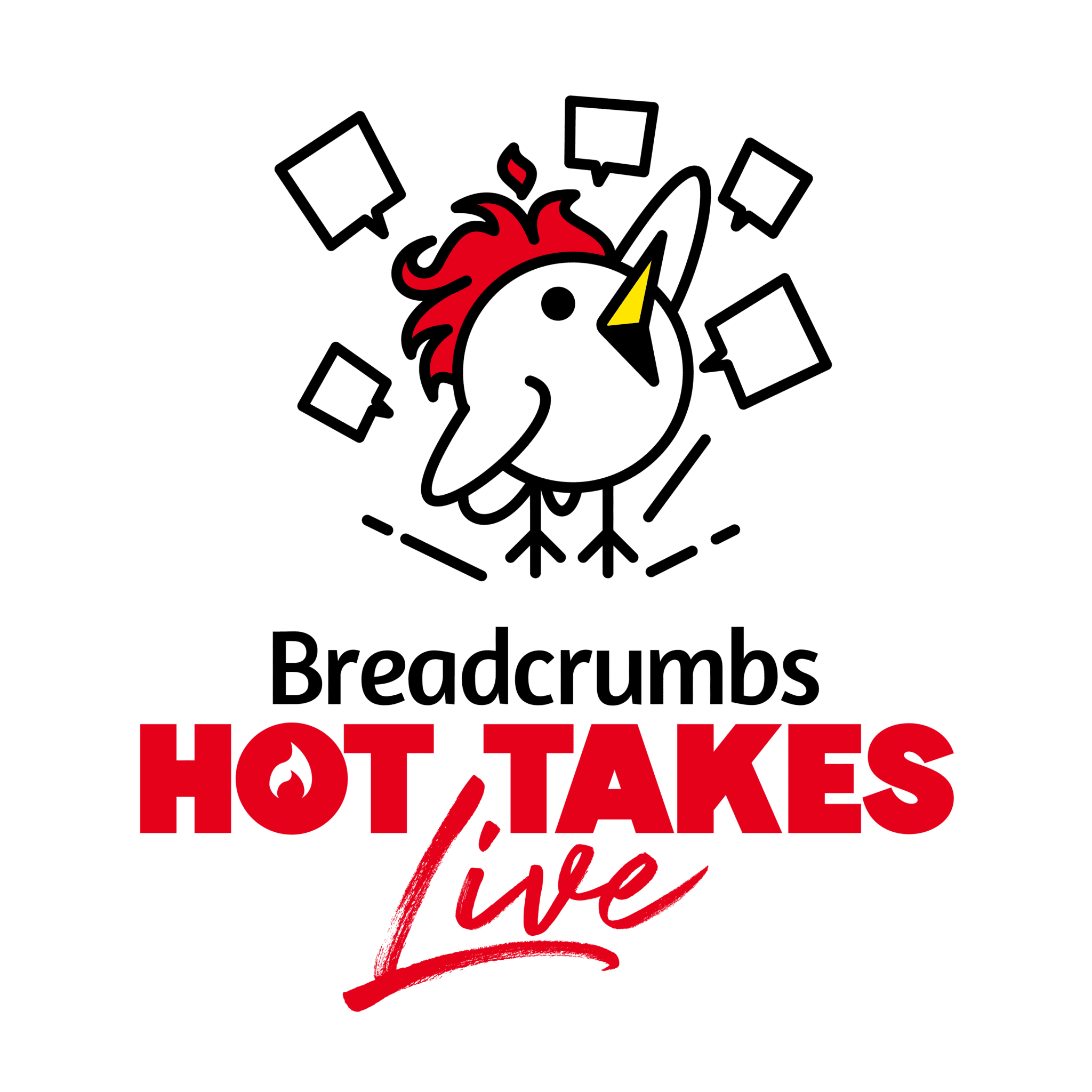 Hot Takes Live
Replays
Catch the replay of Hot Takes Live, where 30 of the top SaaS leaders across Marketing, Sales, and RevOps revealed some of their most unpopular opinions about their niche.
These leaders shared what lessons they learned and how they disrupted their industry by going against the grain (and achieved better results in the process).
---
13. Rowan Tonkin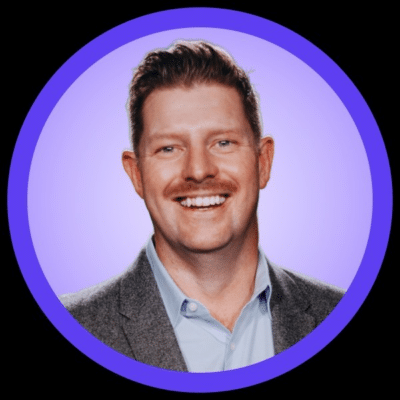 Rowan Tonkin is the Chief Marketing Officer of Planful, which is a financial planning tool.
He draws on his experience in both sales and marketing to help organizations create growth strategies from their operations. In addition to RevOps, Tonkin is a finance advocate. He hosts the Being Planful podcast, which is geared toward forward-thinking CFOs. It's a side of RevOps that not many other leaders dive into, which makes his podcast an outstanding one to follow.
---
14. Chris Decker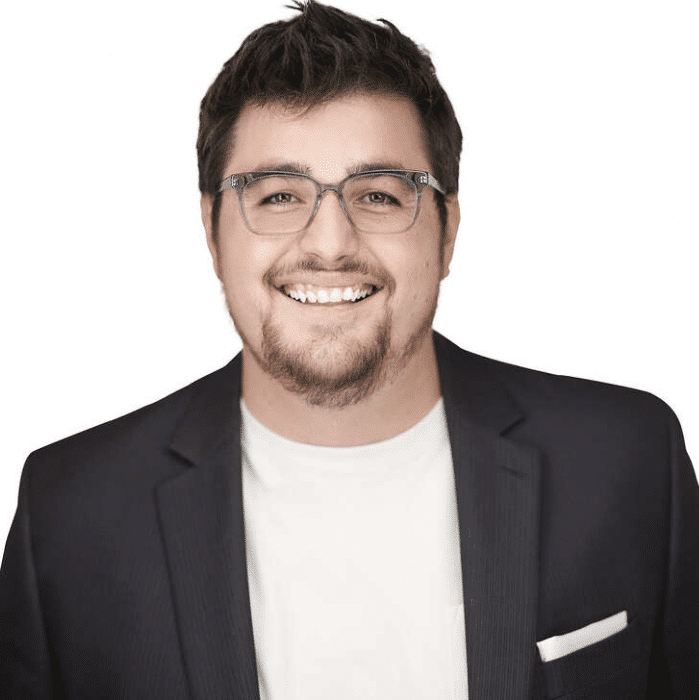 Chris Decker is the CEO and Co-founder of SalesCast. He's also the host of Eureka Moments Only, an entrepreneur-focused podcast that interviews thought leaders from all over the world about "the moments of change" that lead to success in a business.
He focuses a great deal on content-led growth, and regularly shares tips on his LinkedIn about what this looks like and how to make it happen. 
Looking for a good place to start with some of Decker's content? Check out this podcast featuring Eric Clement, the managing director of the New York Economic Development Corporation. 
---
15. Mark Organ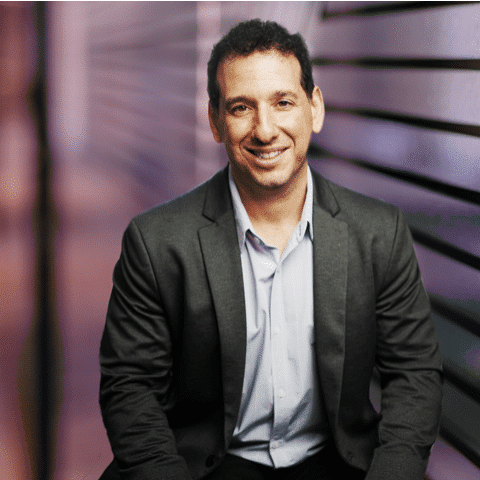 Mark Organ is the Founder and CEO of growth-coaching agency Categorynauts and the founding CEO of Eloqua and Influitive.
Organ is a serial entrepreneur with great skills as a GTM specialist. As a founding CEO of multiple companies that were wildly successful (think multi-millions successful), he's got an abundance of lived experience that he shares with his clients and followers to help them find success, too.
Today, he's transitioned to helping other CEOs achieve their full potential, and he's got a wide set of interests and skill sets that you don't find with other RevOps leaders. He's interested in tactics like pushing decision-making to the edge of companies and creating cultures that are a competitive advantage in and of themselves.
The ideas I am excited about these days include Holacracy – radical empowerment, pushing decision-making to the edges of the company; how category creators should market and innovate differently from category entrants, and the role of advocacy in creating the most successful companies.
Organ takes a multi-faceted approach to help his businesses (and his clients) see true growth and success, and his interviews, content, and takes are always worth listening to.
You can check out a great interview with Organ here.
---
16. Albert Colmenero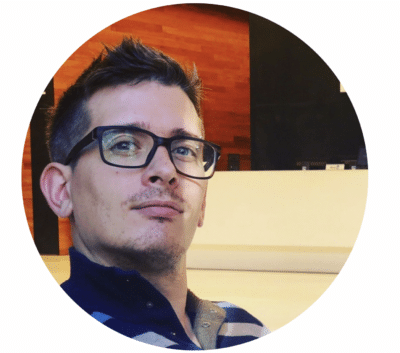 Albert Colmenero is the Co-Founder, COO, and CPO of Kompyte, an incredible competitive intelligence and forecasting tool that was recently acquired by Semrush.
He founded Kompyte after over a decade working as a digital expert and in the eCommerce sphere, both of which drove his development of Kompyte to better give businesses the real information they need when it comes to competitor analysis.
---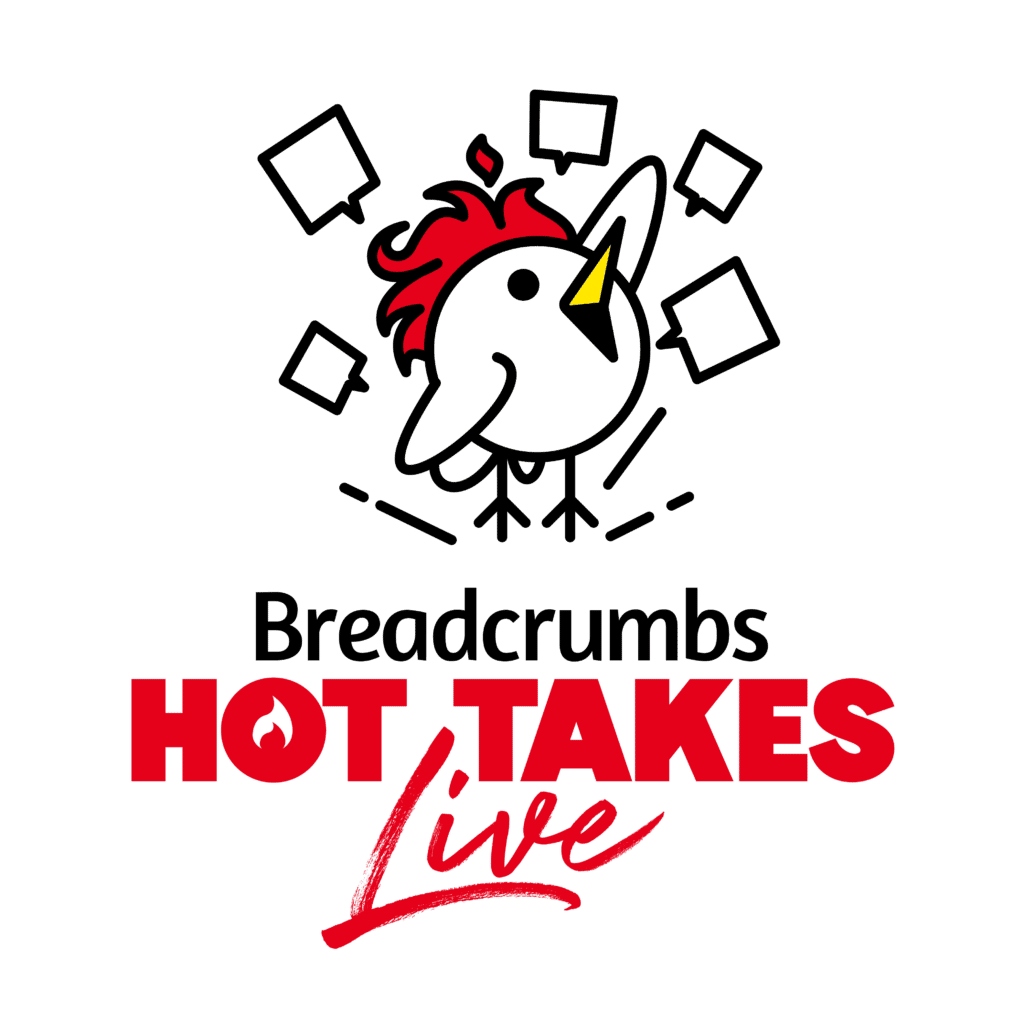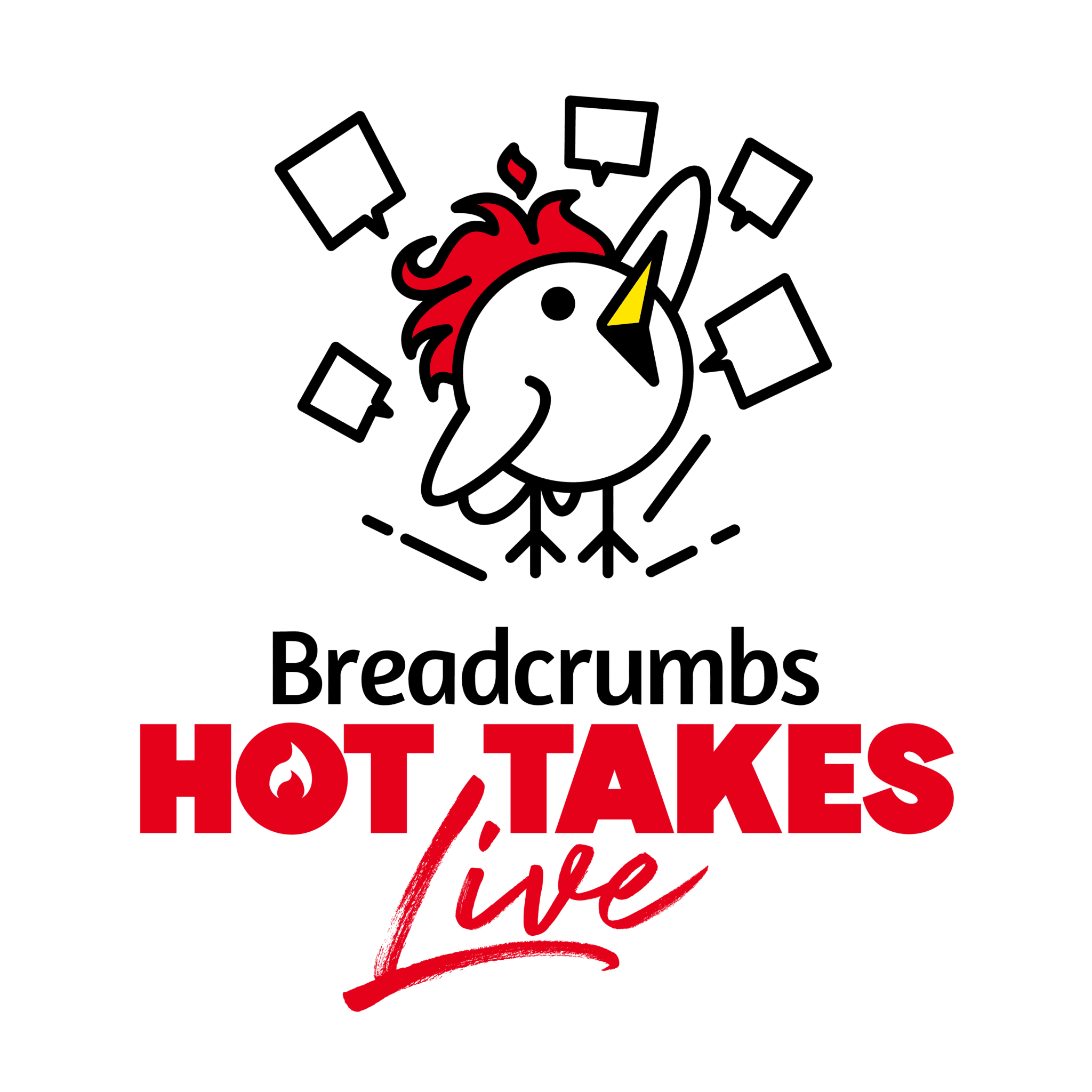 Hot Takes Live
Replays
Catch the replay of Hot Takes Live, where 30 of the top SaaS leaders across Marketing, Sales, and RevOps revealed some of their most unpopular opinions about their niche.
These leaders shared what lessons they learned and how they disrupted their industry by going against the grain (and achieved better results in the process).
---
17. Ali Rastiello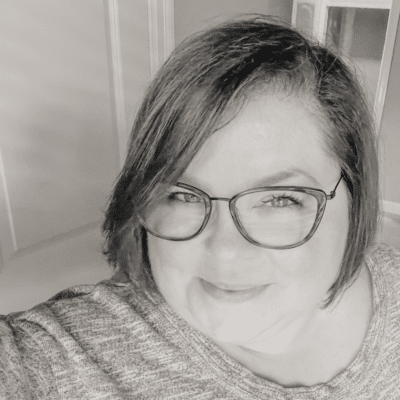 Ali Rastiello is the VP of RevOps at Health Catalyst, which offers analytics and data to businesses in the healthcare industry. She also has her own site offering marketing and operations services here.
Rastiello thrives on the creativity of marketing while approaching it logically at the same time. Logic and creativity need to merge in order to create a great B2B operations and marketing expert, in her opinion.
She's got great experience creating teams that are built to get you the results you want, thanks to investment in talent, respect, and leading with heart. Her heart-centered approach to leadership is refreshing, and it clearly provides winning results.
---
18. Thomas Knoll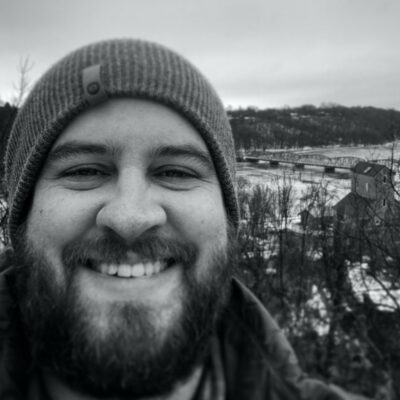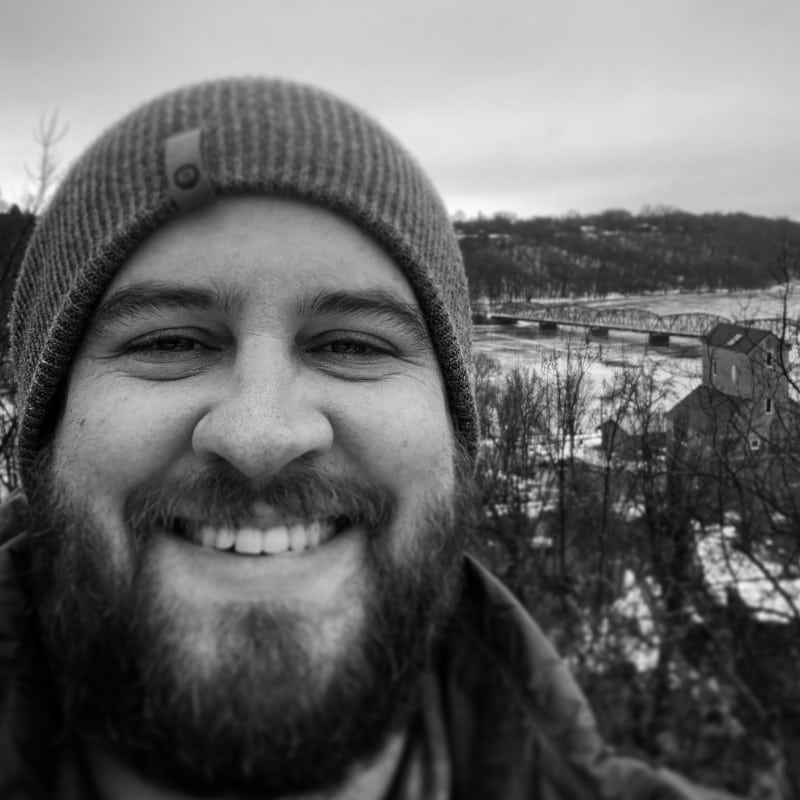 Thomas Knoll was an Advisor at Revelry Labs, where he was previously COO and which he helped create after building five different startups and selling two different companies. He's also now the Founder and Principle Coach of Your Second Call, and is an Advisor and Mentor at multiple organizations. 
Knoll has always prioritized building online communities, even before it was a popular marketing venture, and was a Community Architect over at Zappos. Now, they help make digital transformation effective, efficient, and as fast as possible for their clients over at Revelry, partly by helping brands understand the needs and behaviors of the customers.
Knoll creates content and has appeared as a speaker and podcast guest across different channels. You can see some of his blog posts for Revelry here.
---
19. Christine Crandell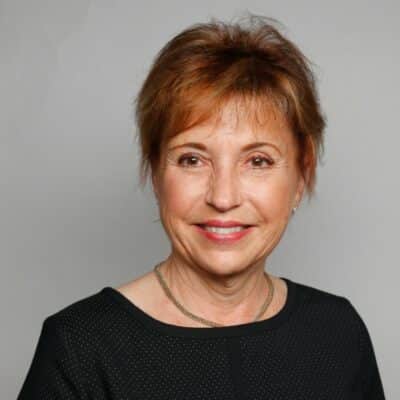 Christine Crandell was recently the President of New Business Strategies, an international consulting firm that helps businesses grow. She's currently a Member of the Board of Directors at Innovation Cluster Peterborough and the Kawarthas.
Crandell has over twenty-five years of marketing, sales, and customer alignment experience.
Her growth-focused approach uses the Sellers' Compass Methodology, which aligns strategy, tech, process, people, and culture with customer expectations.
She talks about creating value for customers and stakeholders to help businesses achieve their full potential. She's incredibly active on LinkedIn, so make sure you follow her!
---
20. Joe Gelata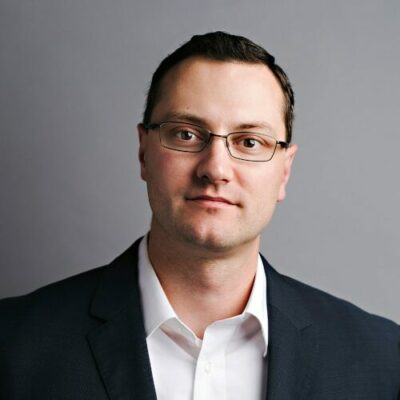 Joe Gelata is the Director of Business and Revenue Operations at OTTO Motors by Rockwell Automation.  He's also the Founder at Revenue Operations Group, which helps technology startups implement RevOps and Business Ops functions in their businesses. 
Gelata has worked with companies ranging from startups to large global tech providers over the last fifteen years, with diverse experience in sales, operations, and marketing. He helps businesses grow with data-driven insights, focusing on the "how" and "why" behind data instead of just the "what." 
---
21. Andrey Nokhrin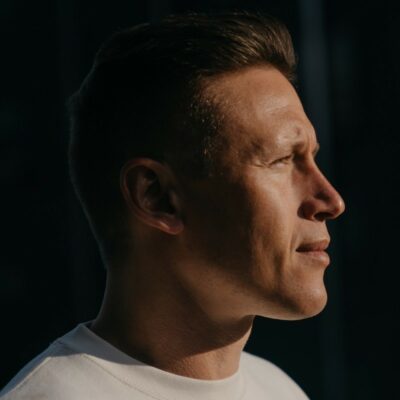 Andrey Nokhrin is the Director of Strategy and Growth at Flyhomes, and he's previously worked as the CEO of Flipt and the Founding CEO and President of Anbau LLC.
He's got over thirteen years of executive and senior-level experience with high-growth tech and business operations.
He knows how to align performance with actual strategy, and his work history proves that.
---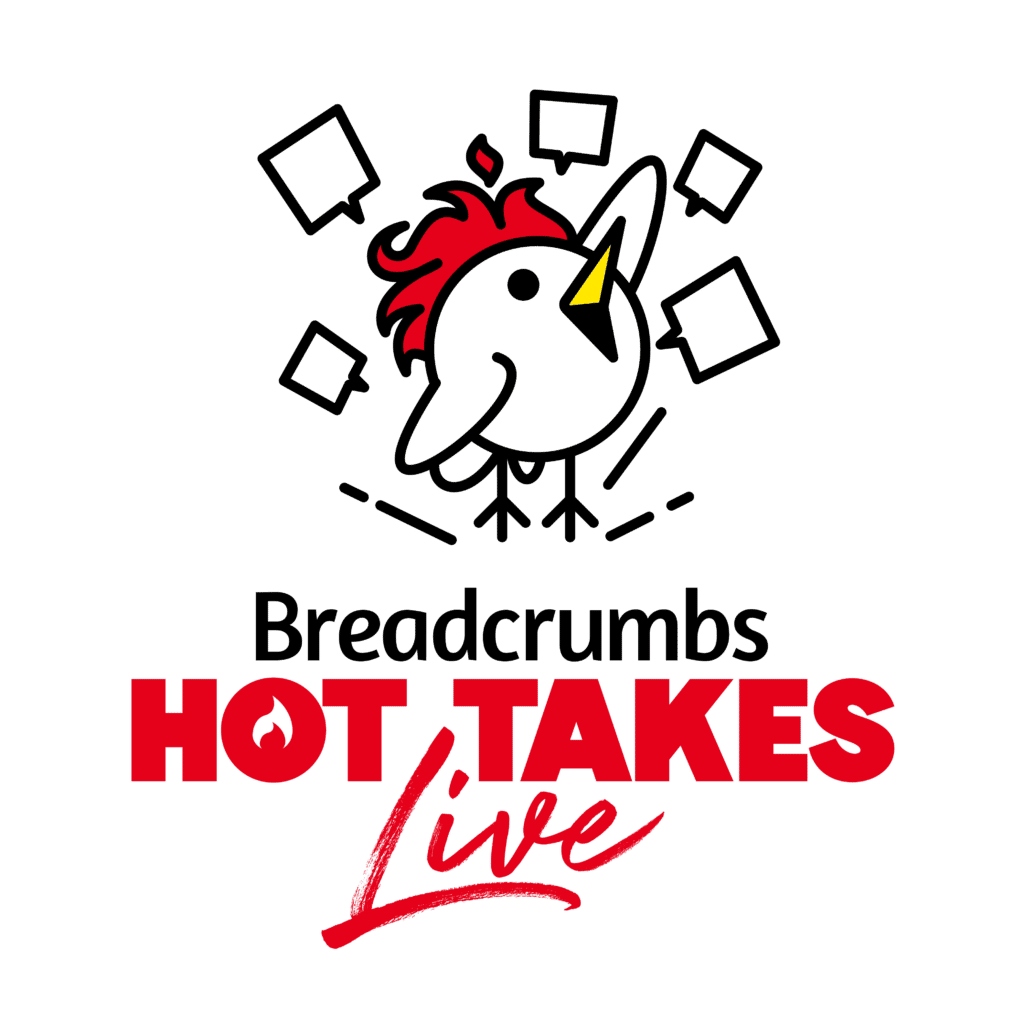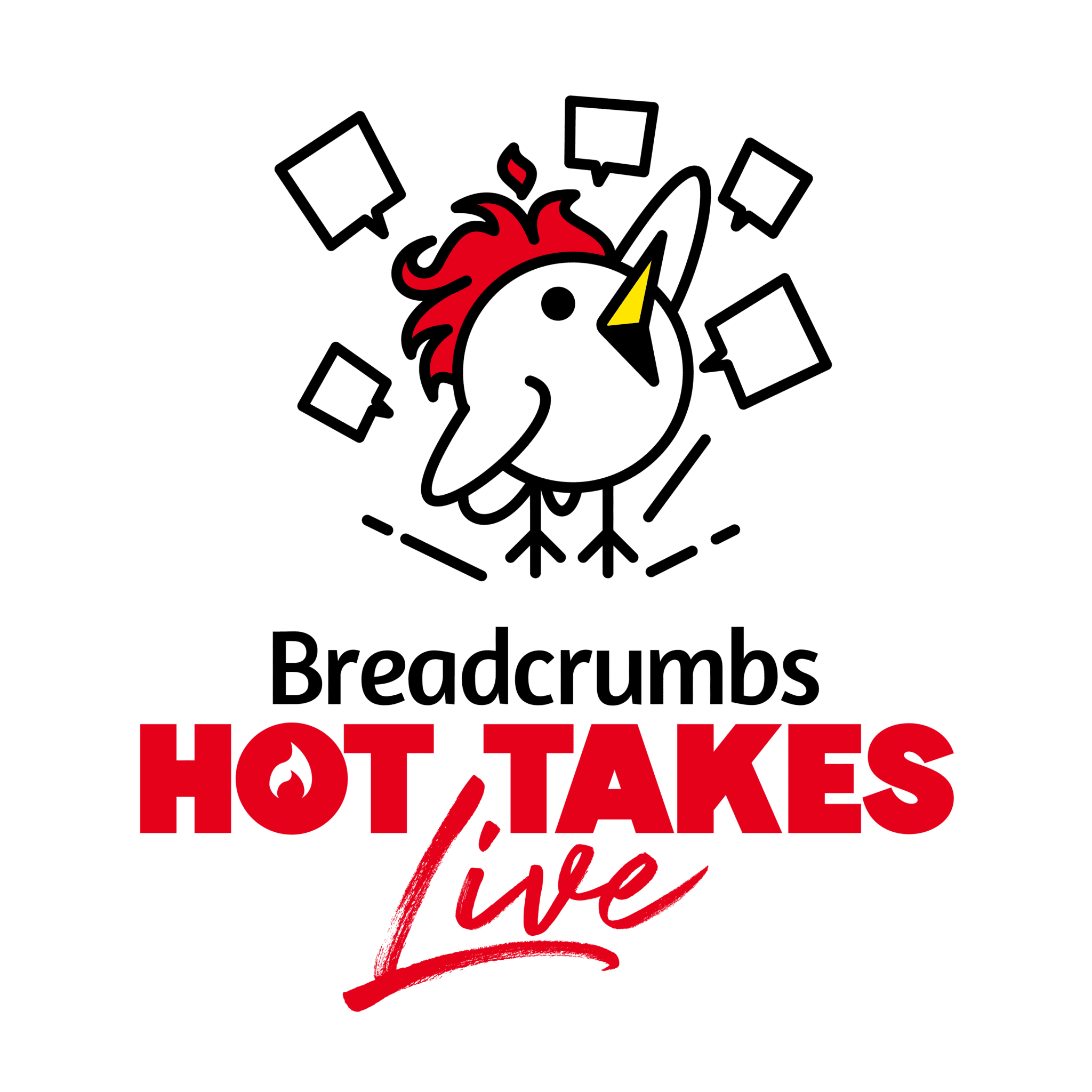 Hot Takes Live
Replays
Catch the replay of Hot Takes Live, where 30 of the top SaaS leaders across Marketing, Sales, and RevOps revealed some of their most unpopular opinions about their niche.
These leaders shared what lessons they learned and how they disrupted their industry by going against the grain (and achieved better results in the process).
---
22. Kevin Brown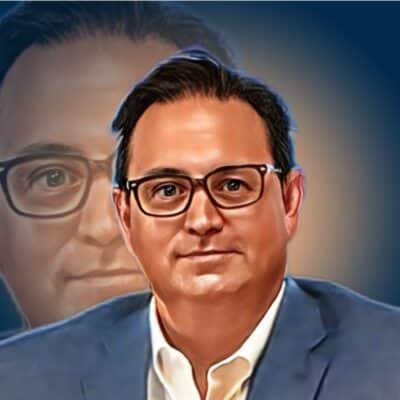 Kevin Brown is the Co-Founder and CEO of LeadSmart Technologies, which combines CRM and marketing automation into a single product suite alongside partner collaboration. He's also the Founder and Principal General Partner at Sunwest Ventures.
Brown has worked in the industry for over twenty-five years, with extensive RevOps experience. He's worked in business and product development, brand building, sales force management, social media marketing, go-to-market strategies, diversity business development, and strategic marketing and planning.
Brown will be one of the upcoming speakers at our Hot Take Live Event, so register today!
---
23. Kelly Benish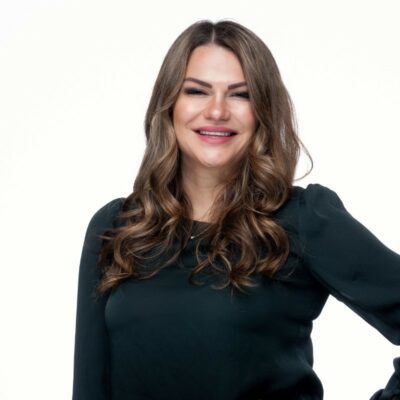 Kelly Benish is the Co-Chairwoman of B2SM Institute, the Vice President of Strategic Partnerships, NA at Uberall, and the CEO of Benish Enterprises, LLC.
Benish managers Partner Acquisition Management and Partner Growth Management Teams for Uberall on an international basis. She's also on the board of the educational non-profit Angel Ed and is the author of recruitment blog posts in her spare time. She's also a national speaker and highly respected in the industry.
She started in finance and worked her way to digital marketing and RevOps by chance, but she's always had a knack for understanding networking and new business models.
Looking to learn from Benish? Check out some of her articles here.
---
24. Lalit Gautam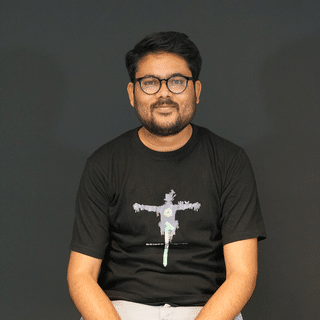 Lalit Gautam is the CEO of SenseGrass, which is a renowned Agtech and FoodTech company focusing on sustainable food production. He's also been a TedTalk Speaker, and was a MIT 35 Under 35 Innovator.
Gautam founded his first startup at twenty-three years old, and he's since founded four different startups. In addition to being a savvy entrepreneur, he's also put his analytical skills to important problems like global issues of climate change and social issues in India and developing nations.
He's helped over fifty different social impact startups and entrepreneurs as a mentor, and he's a published author.
---
25. Lorenzo Tiberi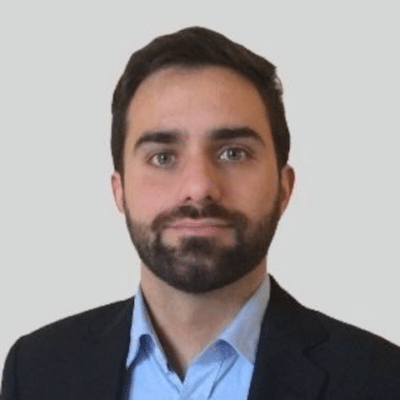 Lorenzo Tiberi is the CEO and Co-Founder at Crono. He's also a Club Member of Aticco Ventures, an Advisor at Callbell, and a Mentor at Startup Geeks.
He's extremely results-oriented and is heavily tapped into the software, Saas, and startup industries. He's passionate about lead generation, marketing, and revenue operations.
Tiberi is going to be one of the speakers at our upcoming Hot Takes Live event—check it out here. 
26. Alessia Camera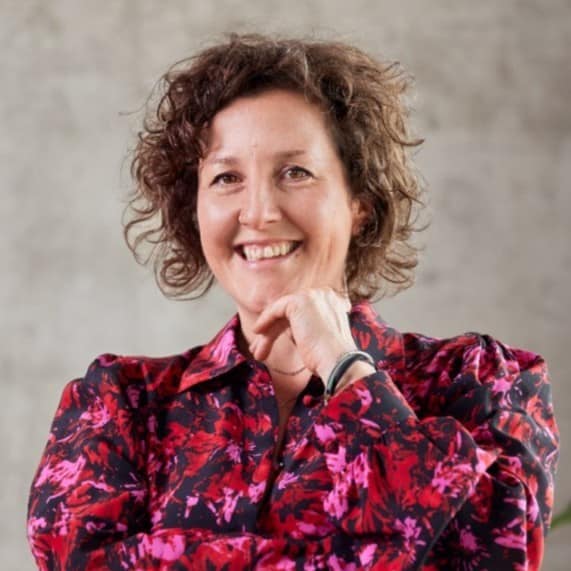 Alessia Camera is an International Growth Marketing Expert with diverse work experience, having worked on major product releases (like the PS4 for Sony). She's currently an investor and growth advisor at Hale and Sommelier Wine Box, and is a mentor at Startupbootcamp and La Carica delle 101.  
Camera is also an author of  Startup Marketing and is regularly involved in projects all over the world.
Camera is active regularly on LinkedIn, and we strongly recommend that all of our Italian-speaking followers check out her content.  
27. Jen Iguarta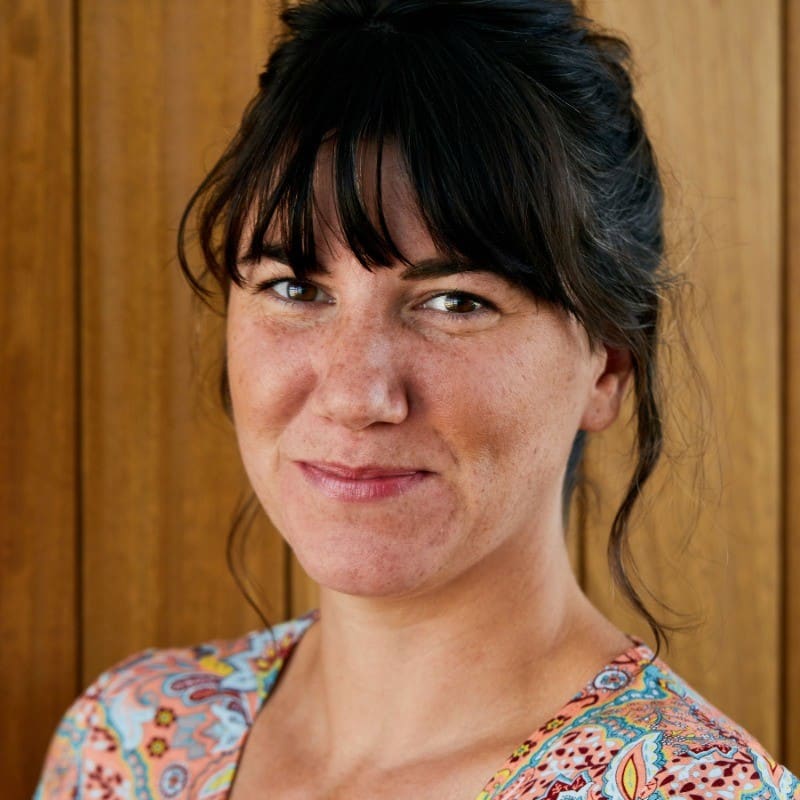 Jen Iguarta is the CEO at GoNimbly, a RevOps consulting firm. She's worked at GoNimbly for over eight years, during which time she's previously served as the Director of Marketing Stack, Partner, and Chief Services Officer.
Iguarta is also an Advisory Board Member at Sales Assembly, and is a known and respected expert in the revenue operations industry. 
She specializes in helping high-growth companies create frictionless and human-buying experiences accelerated with RevOps strategies.
Want to follow Iguarta? Check out her LinkedIn to get some incredible insights from this expert. 
28. Nicole Pereira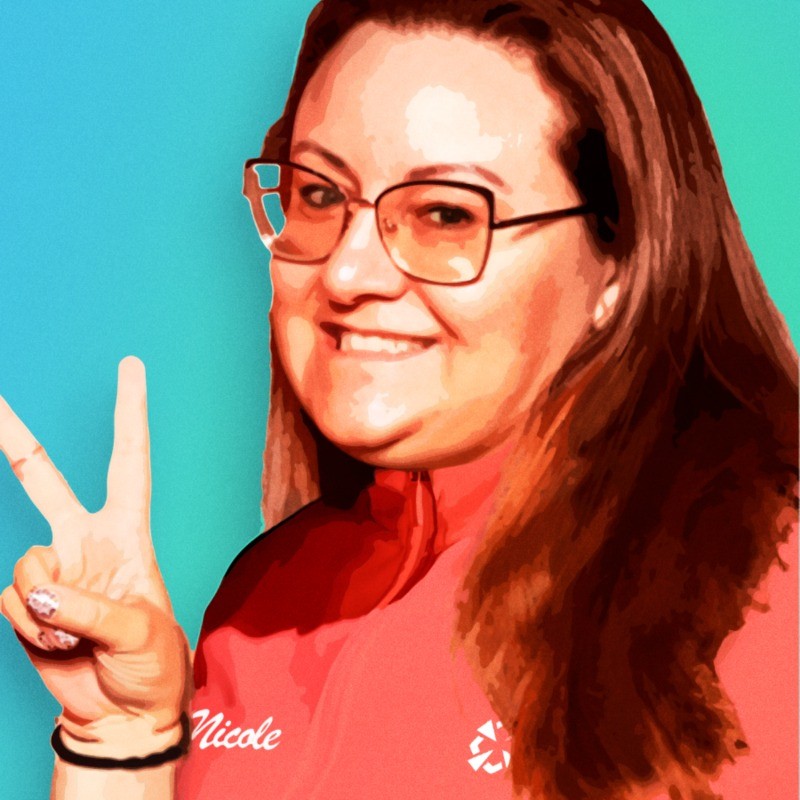 Nicole Pereira was (until just recently) the CEO Remotish Agency, which is a HubSpot RevOps agency. According to her own site, she's listed as Hubspot's #6 power user, and is a pro in the current HubSpot Email Marketing training series. She's touched over 500 websites in the past 15 years, and comes with plenty of experience. 
Remotish Agency has now merged with Media Junction, where she's now COO and Co-Owner. 
Pereira also works in an advisory capacity or as an angel investor for multiple organizations, including as a HubSpot Advisory Board Member in North America.
29. Camela Thompson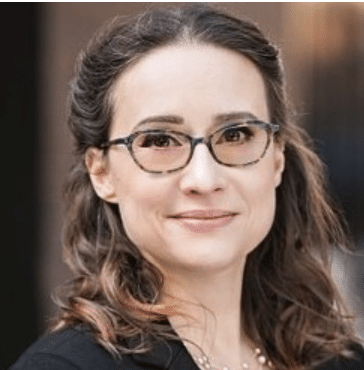 Camela Thompson is the Founding Member of RevOps Rise, which allows for a safe and collaborative environment for community-led innovation in RevOps. She also is the Founder of her own creative agency, which helps businesses with their GTM strategies and teams, and is the Chapter Head in Seattle of RevOps Co-Op. 
She's a fractional marketing advisor who thrives on data-driven decision-making and collaborative leadership. She's a customer-first growth marketer, and her previous experience as the Vice President of Marketing for CaliberMind gave her not only plenty of great experience but also plenty of new ideas. 
30. Haris Odobasic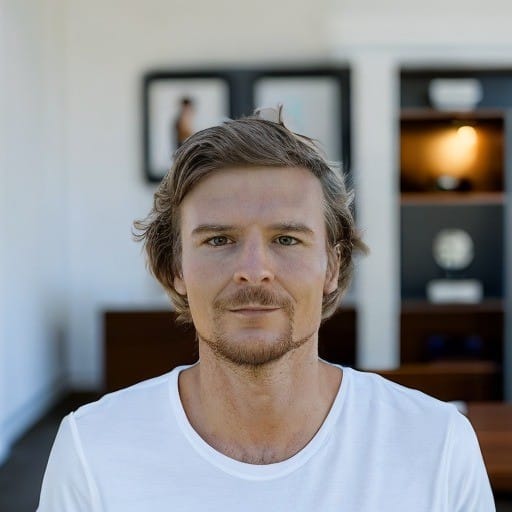 Haris Odobasic is the Co-Founder and Revenue Strategy Partner at Revenue Wizards, which helps clients using RevOps-as-a-Service and Fractional RevOps to help clients implement remedies to issues preventing growth. They also help transfer their skills to teams so that they can work independently moving forward.  
Odobasic is also a Member of the RevOps Co-Op and of Pavillion, and is Head of Revenue Operations at Greenomy. 
He knows that RevOps includes enablement for teams, implementing processes, selecting new technology, and assessing analytics.
Make sure you follow Odobasic on LinkedIn for plenty of great, cutting-edge insights. 
31. Nicholas Gollop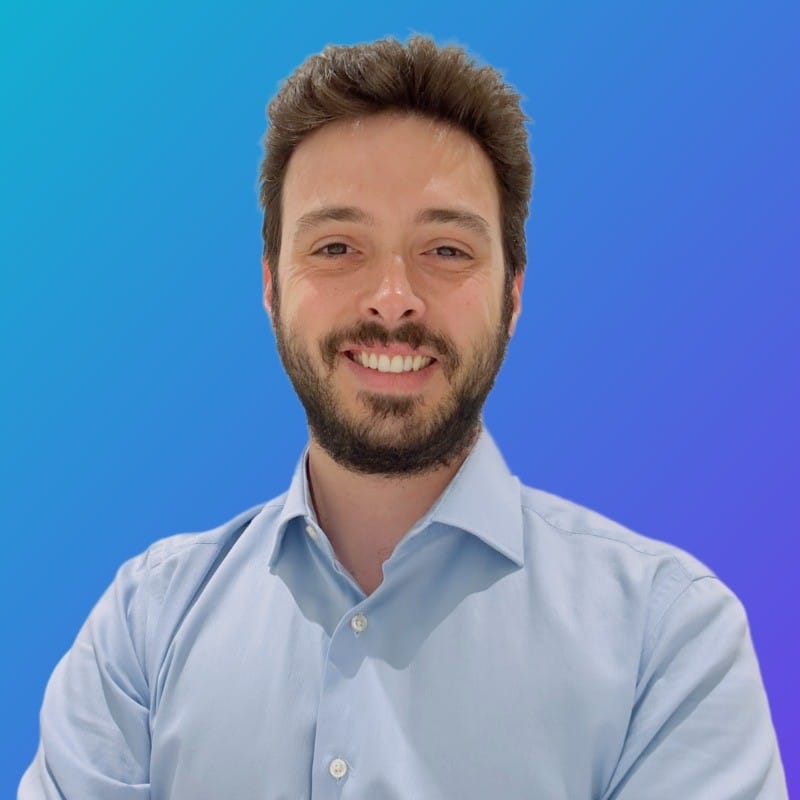 Nicholas Gollop is currently the Founder and RevOps & GTM Strategy Advisor at RevOps On-Demand. When working as the Founder, he's helped over 50 customers navigate scaling needs with RevOps and SalesOps strategies.
He also works in an advisory capacity for multiple organizations, including RevBrains, MentorCruise, and SaaSlife. 
He's known as a dynamic leader with a proven track record of optimizing operational excellence within the SaaS and tech industries. He specializes in GTM strategies and meeting aggressive sales goals.
If you're looking for long-form insights about RevOps, check out the RevOps On-Demand blog. 
---
RevOps Leaders to Follow: Final Thoughts
CEOs, marketing leaders, heads of sales departments, and anyone else who wants to help their company grow quickly should be paying attention to the RevOps field.
Each of these 31 RevOps leaders is an extraordinary expert with their own experiences that give them each a unique perspective. We strongly recommend following them each, but at the very least, consider following a few on social media or subscribe to some podcasts—there's always something excellent to learn.
Looking forward to learning more about RevOps? Watch replays of our Hot Takes Live events' featuring many of the experts discussed here!