Hey there, Breadcrumbs users! We hope you're having a fantastic summer. It's time for another changelog from your favorite lead scoring tool. 🎉🔍📈
Our team has been hard at work this month, bringing you some fantastic new features, improvements, and bug fixes.
Let's dive right in!
📈👀 Contact Score History–Improved Readability and Understanding
We understand the importance of keeping track of your leads' scoring history and analyzing their progress. To make this process even easier and more insightful, we've added a legend on the Y-axis of the Score History graph.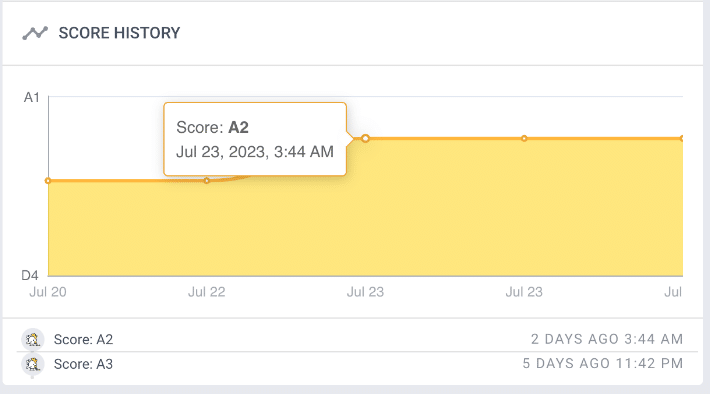 This improvement allows for better readability and helps you understand the distance between the current score and the ideal score (A1).
With a quick glance, you can now identify how close your leads are to reaching that coveted ideal score.
🎯📊 Dynamic Grades Distribution Graph–Fine Tune Rating Ranges
Fine-tuning your rating ranges is crucial when it comes to accurate lead scoring.
We've introduced the Dynamic Grades Distribution graph on the Scoring Models configuration page to make this process even more intuitive.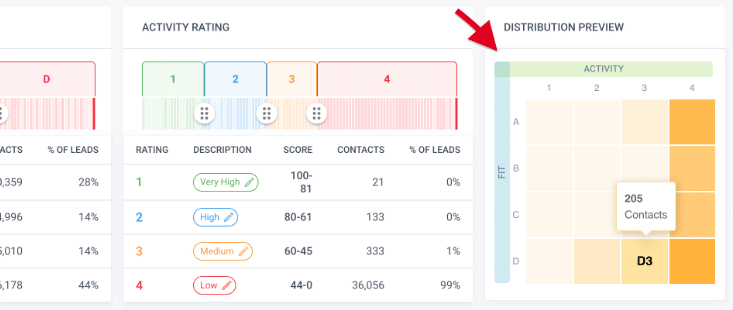 Now, you can get a live preview of all cohort populations based on your rating ranges.
This dynamic visualization enables you to make informed decisions and ensure that your rating system aligns perfectly with your needs.
🤖📉 Copilot AI–Enhanced Negative Correlations Recommendations
Our AI-powered tool, Copilot, has been working hard to suggest the best scoring categories for your leads.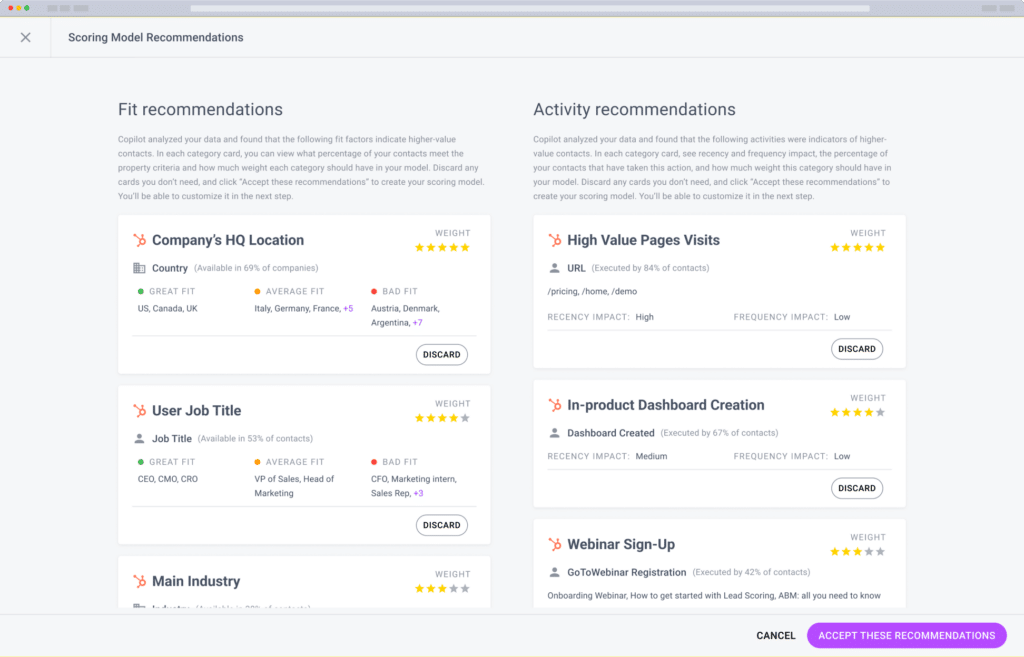 In July, we focused on improving the recommendations dealing with negative correlations.
With Copilot by your side, you can make smarter decisions and optimize your lead scoring process like never before.
💻🚀 Infrastructure Improvements – Breadcrumbs is Faster Than Ever!
Our dev team has been tinkering under the hood to enhance Breadcrumbs' performance. We're thrilled to announce that our infrastructure improvements have made Breadcrumbs faster than ever!
You'll notice quicker load times and smoother navigation throughout the platform. We're committed to providing you with the best user experience possible, and these enhancements are just one way we're delivering on that promise.
🐞✨ Bug Fixes–Keeping Breadcrumbs Running Smoothly
In addition to these exciting new features, our team has also been addressing pesky bugs and glitches. We've resolved several issues reported by our amazing users, ensuring that Breadcrumbs runs smoothly and seamlessly.
Your feedback is invaluable to us, so please keep sharing your experiences and letting us know how we can further improve your Breadcrumbs experience.
---
Ready to take your lead scoring to the next level? Log in to your Breadcrumbs account now and start leveraging the latest enhancements. Your leads are waiting, and we're here to help you convert them into loyal customers.
Don't have a Breadcrumbs account yet? No worries! Sign up today and unlock the power of sophisticated lead scoring. You'll wonder how you ever managed without it.
That's all for this month's changelog. Stay tuned for more exciting updates coming your way in August.