Even before the pandemic, companies around the globe have been increasingly expanding their event strategies to include a virtual event component.
After March 2020, these efforts have remained steady—with one report stating that 95.5% of event hosts still want to leverage virtual events as part of their events strategy.
Before you dive headfirst into your first virtual event, check out these seven lessons we learned from running our own virtual event, Hot Takes Live, and how we 5x'd our previous event stats.
Let's dive in!
Lesson 1: Make time to care for yourself
Typically, you'd see an article like this immediately dive into KPIs, event marketing strategies, registration tactics, and post-event nurture ideas.
Sure, those things are all required for a successful virtual event. That's true.
But the most important part of running a virtual event is the mental and physical health of all those involved in doing so.
I won't mince words—running these events is incredibly demanding and stressful. The late nights spent fixing 'just one more thing', last-minute changes, things not going as planned, you name it. Anything and everything can (and usually will) happen.
As these virtual events take a few months in advance to plan and prep, it can feel an awful lot like a cross-country marathon. If you're not actively prepping your body and mind for the challenge, you won't be able to make it to the finish line.
There are a few key things I do during event season to keep me grounded:
Spend time with loved ones. Working longer hours can take you away from your normal social schedules. Despite this, it's important that you still make time to 'fill your own cup' as they say. To keep sane, I make sure to schedule weekly calls with my best friend and reserve Saturdays for date nights with my partner playing board games.
Work on my hobbies. As I mentioned, online events are incredibly stressful, and you can find yourself at the burnout stage too easily. Taking the time to do something that gives you a juicy serotonin boost will help to alleviate some of that pressure. If you don't have a hobby, it could be a great time to try something new.
Take time off when I need it. No matter what your brain may be telling you about deadlines, it's okay to not be okay. If you find yourself in the red zone, remember lesson #1 of this article and spend time taking care of yourself. Even if it's just a half-day or an extended weekend, give yourself some time to rest and refresh.
Don't go it alone. While I was mainly responsible for the strategy and execution of the virtual event, I had several other members of my team helping and guiding me through every step. Without their support and assistance, there's absolutely no way I could have pulled this off. Huge shout out to:
Cecilia Airaghi, our Head of Content, for supporting me both emotionally and across every part of the marketing plan
Jesus Perez and Camilla Chierici, our illustrious design team, for their help in creating all of the graphic assets
Chris Decker, CEO of Salescast, for creating an amazing promo video
Paul Fairbrother, Founder of The Fairbrother Agency, for his work supporting our paid LinkedIn and Facebook initiatives
Gary Amaral, CMO of Breadcrumbs, for the initial Hot Takes idea and for allowing me the creative freedom to make the event as fun as possible
Armando Biondi, CEO of Breadcrumbs, for being a tireless force and lighting the path forward
and, of course, all of my friends and family who gave me unending support throughout the process.
Lesson 2: Define your goals before you hit publish
Before we dive headfirst into planning and execution, we want to go ahead and clearly lay out our goals for the virtual event.
If you've already run a virtual event before, chances are you already have clear goals in mind: doubling attendees, increasing attendee engagement, and so on.
However, if you're starting from scratch, that process might be harder. Therefore you want to use something like the SMART goal method to outline exactly what you want to achieve.
SMART is an acronym that stands for Specific, Measurable, Achievable, Relevant, and Time-bound. It's a framework often used in goal setting to make sure your goals are well-defined and achievable. Let me break it down for you:
Specific: Your goal should be clear and specific, so you know exactly what you're aiming for. In this case, you may want to aim for a certain number of speakers and registrations.
Measurable: You should be able to track your progress toward your goal. This could be something like the total number of attendees registered, a specific conversion rate for your event ads, and overall attendee engagement.
Achievable: Your goal should be realistic and attainable. You don't want to set yourself up for failure by aiming too high. If you've never run a virtual event before, a goal of 5,000 attendees despite your email list only having 500 people might be a bit too lofty.
Relevant: Your goal should be relevant to your overall business goals It should make sense in the context of your other goals and priorities. For example, if your goal is to increase the number of leads in your database, running a virtual event can help with that.
Time-bound: Finally, your goal should have a specific deadline. This gives you a sense of urgency and helps you stay on track. This would be the dates for your event as well as what registration numbers you need to hit each week to meet your goal.
If you're not sure what KPIs you should track for your virtual event, you can start with some of the following:

Lesson 3: Create a framework to meet your goals
Now that you have some goals in mind, the next thing you have to do is make a plan to meet them. What we did for our very first virtual event in September 2022 was to reverse-engineer the numbers we needed to meet to hit our goal.
For example, let's say we want to have 1,000 registrants for our event.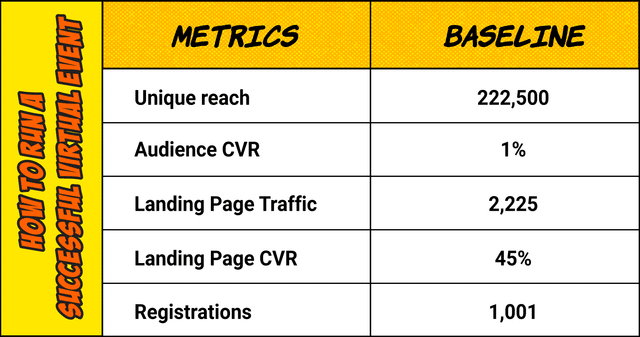 The first thing we need to do is go one step backward to our typical landing page conversion rate; for us, this hovers between 45%-60% depending on the type of resource (eBook, etc). I went ahead and used the lowest figure of the range.
Once we know the conversion rate, the rest of the statistics fall in line. If we have a conversion rate of 45%, and a goal of 1,000 registrants, that means we'd need at least 2,225 unique page views for that landing page.
The next bit is a little trickier to calculate. The next step up would be the audience CTR, which for us would mean the number of people who see Hot Takes Live content and then click through to the landing page.
Given that we're aggregating every possible source and content type (social ads, emails, organic posts from our brand and the speakers), settling on any one number here is difficult. Since it was our first go, I took the average B2B social media click-through rate (which is between 1-3%) and chose the lower end.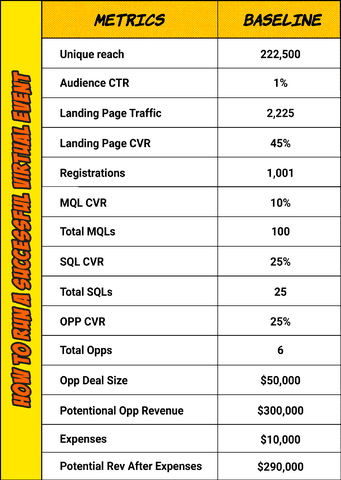 This means that we needed to reach around 222,500 unique people in order to hit our goal of 1,000 registrants. As long as all your channels are achieving the bare minimum CTR and your landing page is holding steady at the conversion rate you chose, you should be well on your way to smashing those goals.
If you have data available on your MQL>SQL>Opportunity rates, you can go even more in-depth with this calculation and actually predict the revenue that you could generate as part of the event.
Here, we continue the same line of sight with the rest of our funnel goals. By adding on our typical MQL, SQL, and Opportunity data, we were able to come up with the total pipeline we should have line of sight into. We then subtract that potential from the cost of running the event to arrive at a final figure any company would love. 😉
Lesson 4: Plan your virtual event content and strategy around your ICP
In order to create a virtual event people would want to come back to over and over, we had to take a moment to think about what our audience wanted to learn about in the first place.
Given that we attract those mostly in high-level sales and marketing positions, we came up with the following guidelines for speakers and content:
People in manager roles and above typically have calendars jam-packed with meetings. This means that shorter 10-minute sessions allow them to pop in and out during their workday and are easier to attend than longer sessions.
Some of our best-performing content is about marketing, sales, operations, and product-led strategies. Therefore we set up our virtual event to have a dedicated stage for each of these topics.
Our audience is also deeply entrenched in the B2B SaaS models, so we gathered speakers from the top companies whose content we loved to read.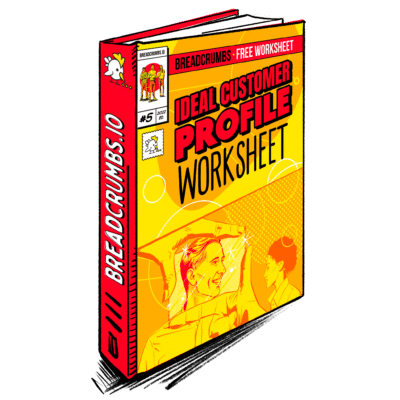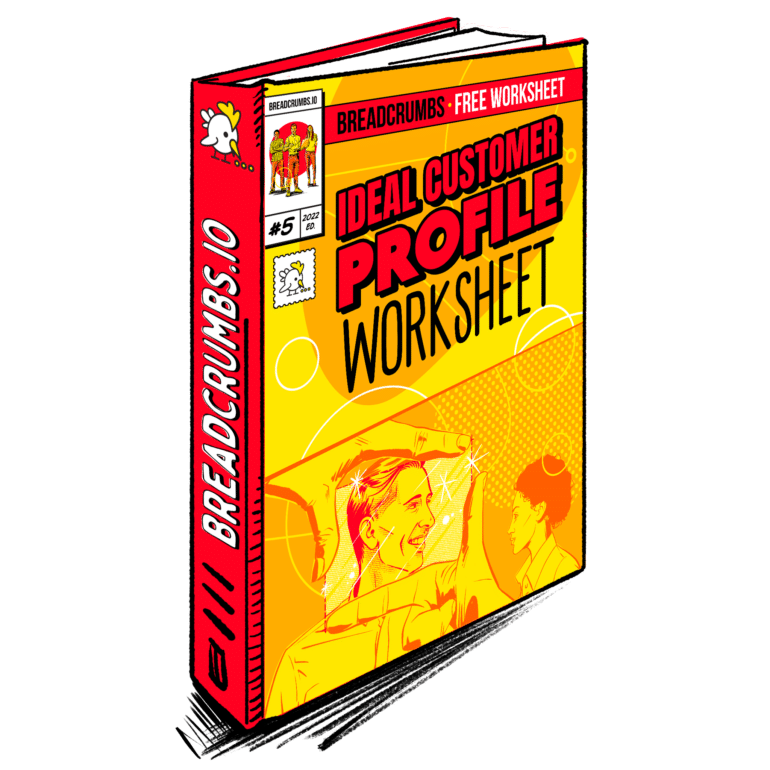 Ebook
Ideal Customer Profile (ICP) Worksheet
Learn how to create an Ideal Customer Profile and build a successful sales strategy with this Ideal Customer Profile (ICP) Worksheet.
Lesson 5: Turn registrants into promoters with a giveaway
In a perfect world, we'd have an unlimited budget to spend however we choose. Unfortunately, in the real world, this isn't going to happen in the foreseeable future.
The best way to increase your net reach is to turn registrants into active promoters with the help of a giveaway.
In our case, we know many of our followers attend the yearly SaaStock events. For our giveaway, we offered a free ticket to SaaStock (USA or Dublin) and an additional $500 for travel expenses. 5 other winners also received a free Hot Takes Live swag box.
We set up the giveaway to include a point-based system using a tool called Gleam. Registrants were awarded additional entries (points) for registering and could earn more for following our social pages, retweeting our event announcement, and even attending the virtual event live.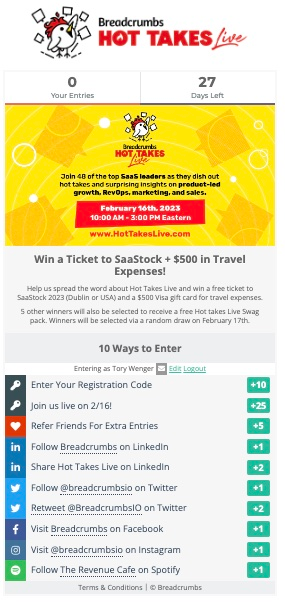 For us, this resulted in an additional 2,311 social actions and an easy way to manage and select our winners.
Lesson 6: Be ready to change your strategy if it isn't working
When planning virtual events, it's easy to get lost in the positives of it all. As with life, you always want to make sure to have a backup plan in mind.
We noticed that during January and February, LinkedIn (our primary lead source) was bedeviled with the news of seemingly endless rounds of layoffs and posts of those looking for work or those offering assistance to the recently unemployed.
This resulted in overall lower impressions and ad figures than we had expected or had run into through our first virtual event. So, we decided to take a leap with our marketing strategy and explore additional channels.
For us, this resulted in some pretty incredible results.

By creating a more enhanced Facebook ad funnel and retargeting website visitors and email subscribers with a Facebook Lead Generation Form, we were able to generate an additional 1,400 leads in just under two weeks for around $5/lead.
Shout out to The Fairbrother Agency for helping us with this quick pivot!
Lesson 7: Celebrate your success and learn from your mistakes
Regardless of if you hit your goals for this event or not, you deserve to give yourself a pat on the back for all the hard work you did to pull it off.
That being said, even if you 5x'd your initial goals, there's always going to be something that you can learn from and improve on for next time.
After a virtual event happens, our team does a few things to help us celebrate our wins and improve the process:
We give those who participated in the virtual event management a $50 gift card for dinner and a half-day off for the following work day. This gives everyone some time to rest and refresh.
Within a week of the event ending, we come together to go over the metrics from the event. These include the marketing performance from all channels, as well as event-specific metrics like feedback score, engagement rate, live attendees, etc.
Aside from the hard-line KPIs, we take the time to cover our personal views of the event. We cover what we loved, what we'd like to tweak, and what we want to drop completely.
By doing these three things, we make sure we're both celebrating the hard work our team did and making plans to skyrocket results for the next event.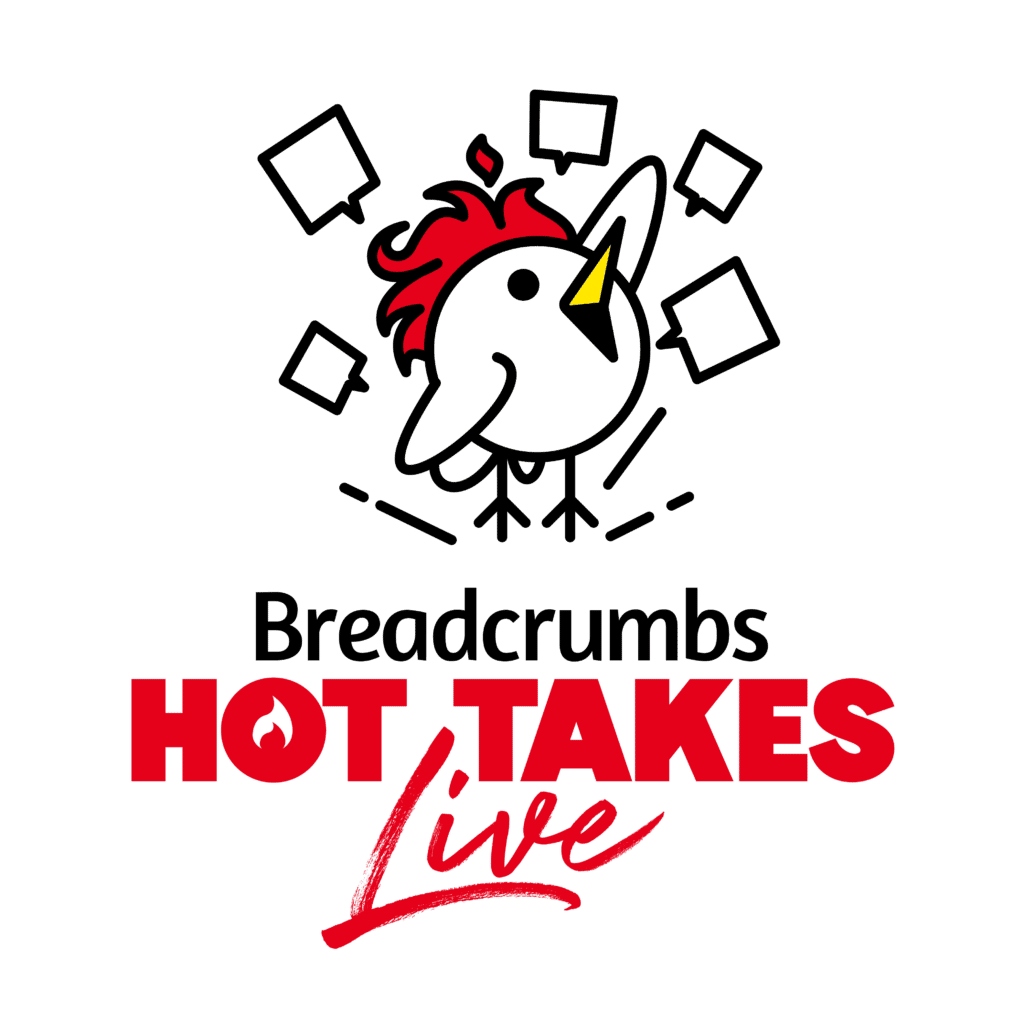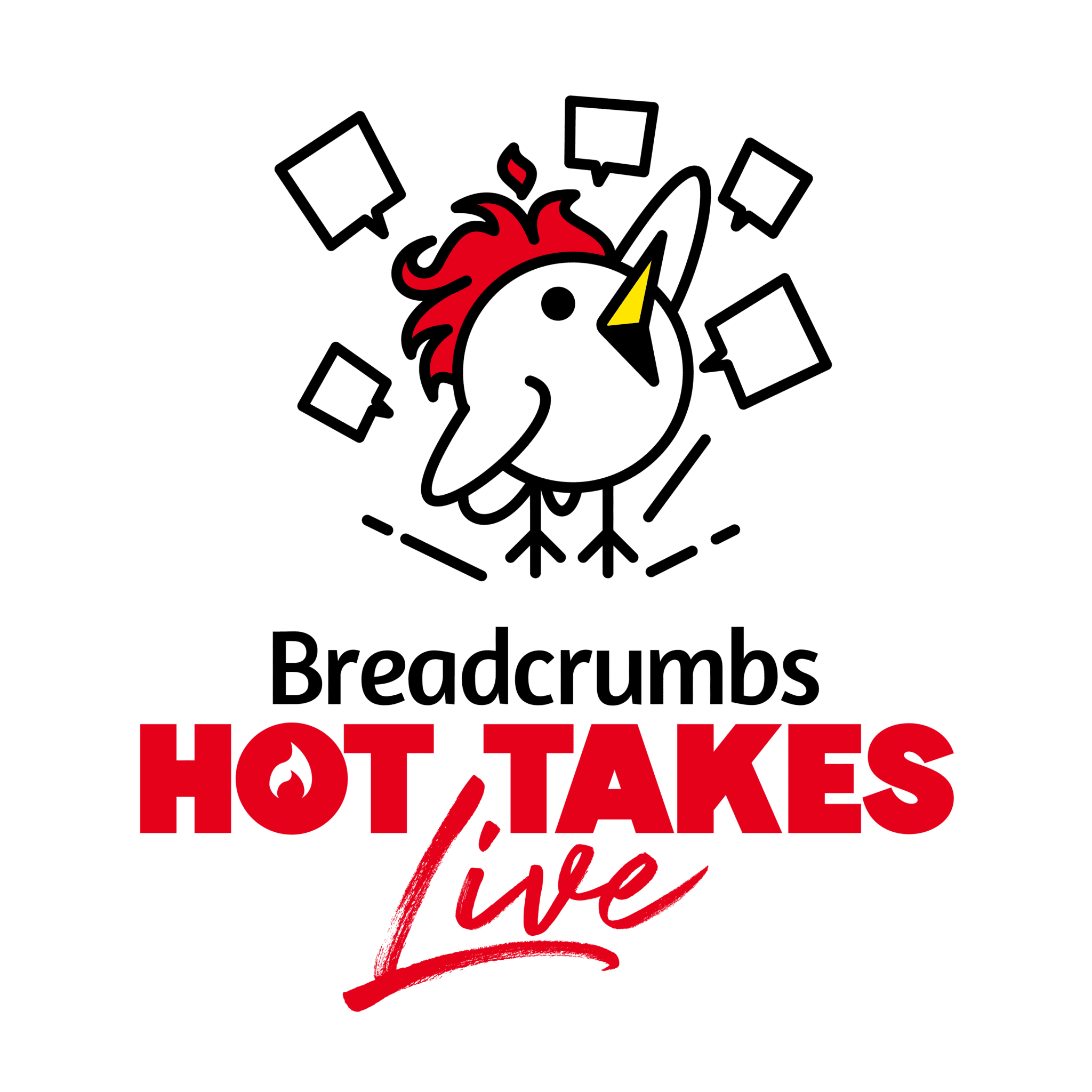 Hot Takes Live
Replays
Catch the replay of Hot Takes Live, where 30 of the top SaaS leaders across Marketing, Sales, and RevOps revealed some of their most unpopular opinions about their niche.
These leaders shared what lessons they learned and how they disrupted their industry by going against the grain (and achieved better results in the process).
Wrapping Up: How to run a successful virtual event
While running your own virtual event is tiresome work. With the right strategy, however, it can easily be one of the best lead-generation initiatives your company has up its sleeve.
By following these seven lessons, you'll be more prepared to have a successful event and create something that your attendees are excited about year after year.