Sales operations leaders have downright essential jobs, being responsible for developing and managing an effective sales process based on their customer's buyer journey. They need to help their sales reps excel and find ways to improve their productivity so that they only have to focus on selling.
Sales operations, therefore, is a massive role, and it's one that often requires a lot of experience and knowledge.
Looking for new ways to excel in sales and improve your sales team performance, or are you even considering a role as a sales operations leader? Check out these 22 sales operations leaders to follow in 2023.
And as a bonus: Many of these sales ops leaders have collaborated with us here at Breadcrumbs in some way. Many were guests at previous Hot Takes Live events, and two are upcoming guests that are going to share their hottest, spiciest, and most controversial takes. Register for the event here.
Sales Operations Leaders to Follow
1. Clay Miner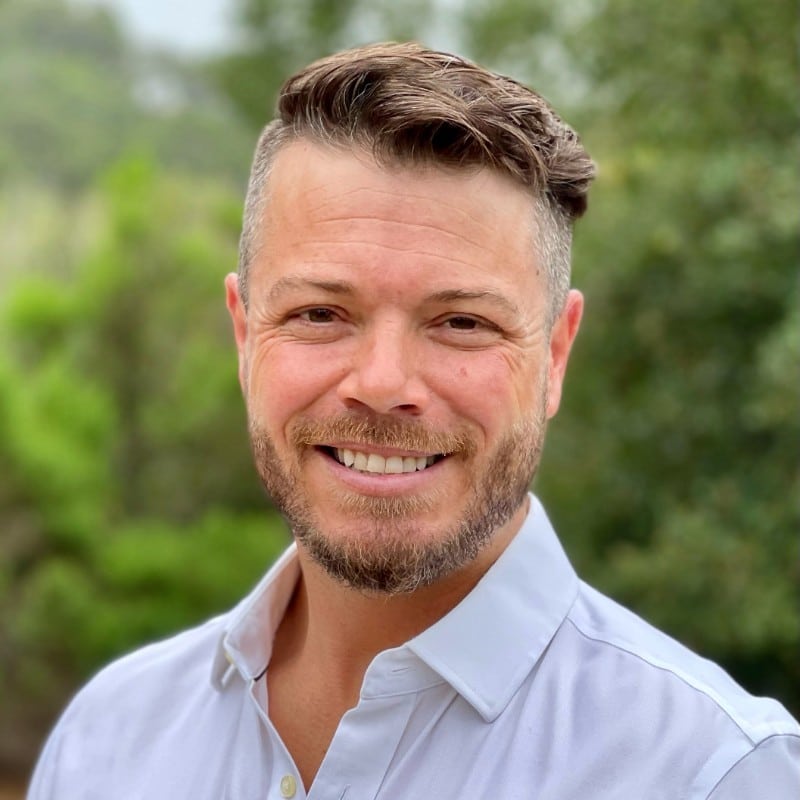 The first on our list of Sales Operations leaders is Clay Miner, the Global Vice President of Sales and Value Engineering at Pendo.io, where he's been working in sales engineering since 2018.
Miner has a strong history of developing, implementing, and selling enterprise-grade software. Still, his diverse background serves him well with a fresh perspective and a new way to solve problems. He also has experience as a mechanical engineer, has worked as a consultant for larger businesses across different industries, and has been active in early startups.
One of his defining beliefs is the idea that you're not just selling a product but that you're selling organizational change. Trust is a vital part of this, which means you need to be good at listening.
Miner was one of our guests in our last Hot Takes Live event—check out his Hot Take about why you're not as good at listening as you think you are!
2. Brian Gerrard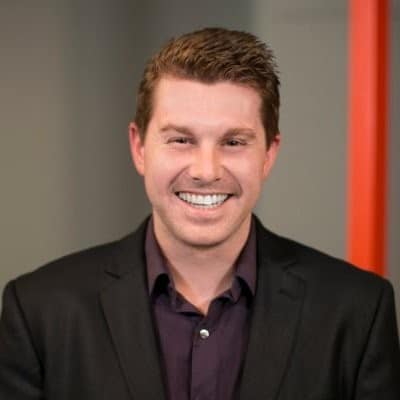 Brian Gerrard is the Sales Director at Outreach, a sales execution platform, which makes him exceptionally qualified as a sales operations leader you should consider following.
Gerrard joined Outreach as the 15th employee and helped it scale from 5-9 figures in annual recurring revenue, which is no easy task.
He values integrity and respect, especially when it comes to a brand's customers. He also knows that success depends heavily on really understanding people's needs, which is a crucial part of business analysis when establishing a sales program.
Brian Gerrard is generous with his learned experience, often appearing as a guest for interviews or podcasts. Check out this podcast featuring Gerrard.
3. Jen Spencer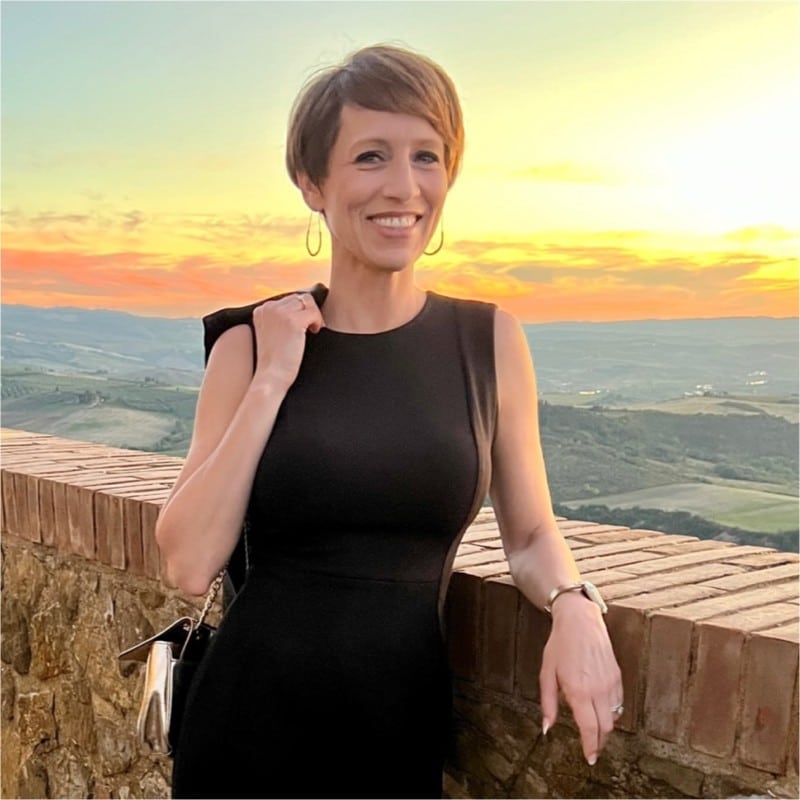 Jen Spencer is the CEO of SmartBug Media, which is a globally-recognized full-service digital agency for B2B, B2C, and D2C eCommerce businesses. Teier agency helps brands grow revenue through lead generation, revenue operations, paid media, web development, and PR work. She's also a Member of CEO Pavillion, which is an invite-only community for founders and SEOs to network and navigate challenges.
Spencer has had a thriving career in sales, including previously working as the Vice President of Sales and Marketing at Allbound. While there, she helped the company achieve 50% growth year-over-year in traffic and a whopping 363% increase in sales leads.
Spencer regularly shares great insights on her LinkedIn, so make sure you follow her!
4. Tarmo van der Goot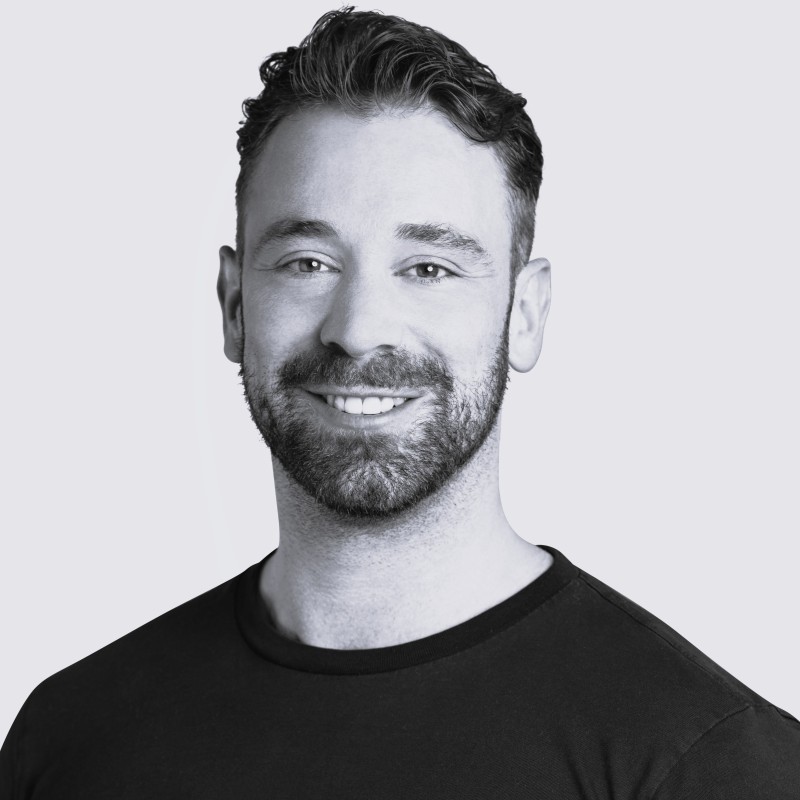 Tarmo van der Goot is the Vice President of Sales of EMEA at Chargebee.
He's been working at Chargebee since 2020, during which time he's risen from the Director of Sales to the Senior Director of Sales and all the way to VP of Sales in just a few years. He's been working as a sales manager since 2012 across different companies, and he's brought a strong skillset and a dedicated work ethic to help elevate the sales teams' performance.
Like Miner, van der Goot was one of our previous Hot Take Live guests. See why he believes that discovery isn't dead and you're just thinking about it wrong.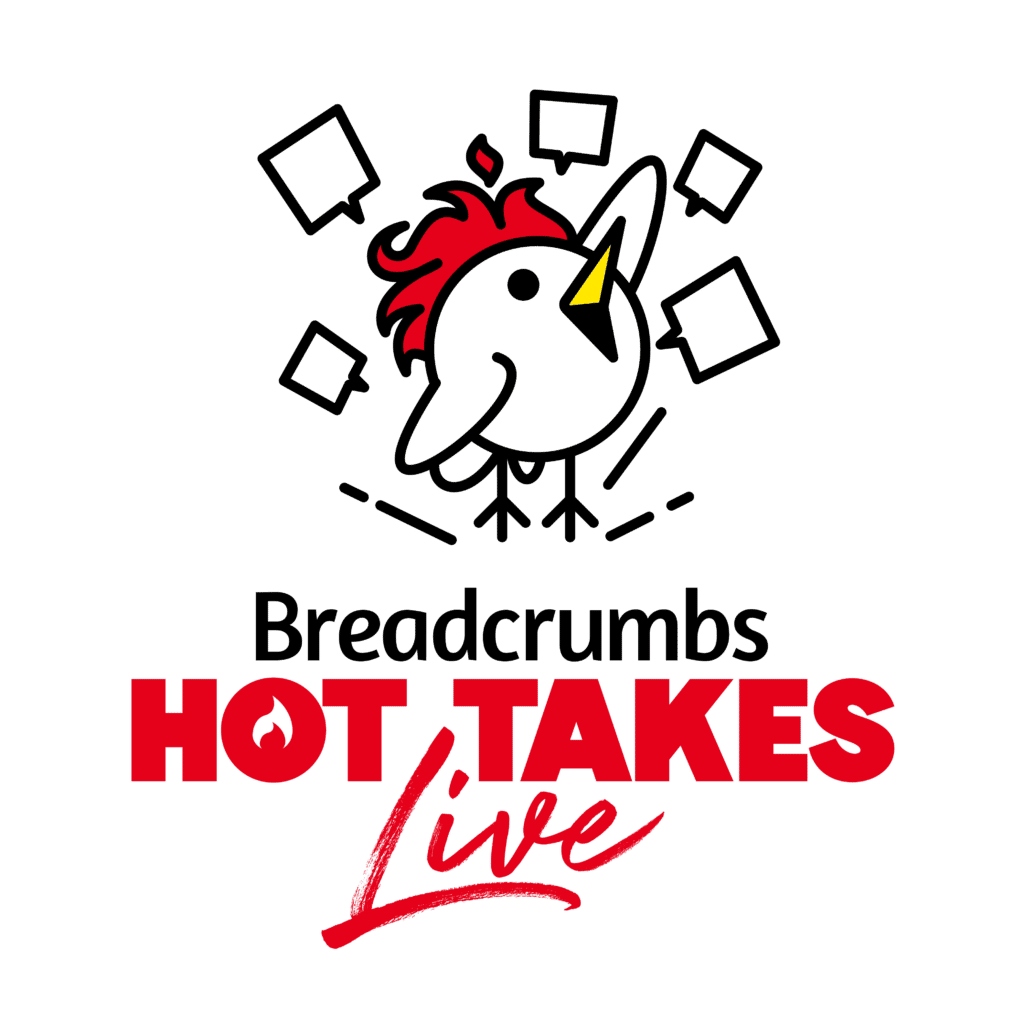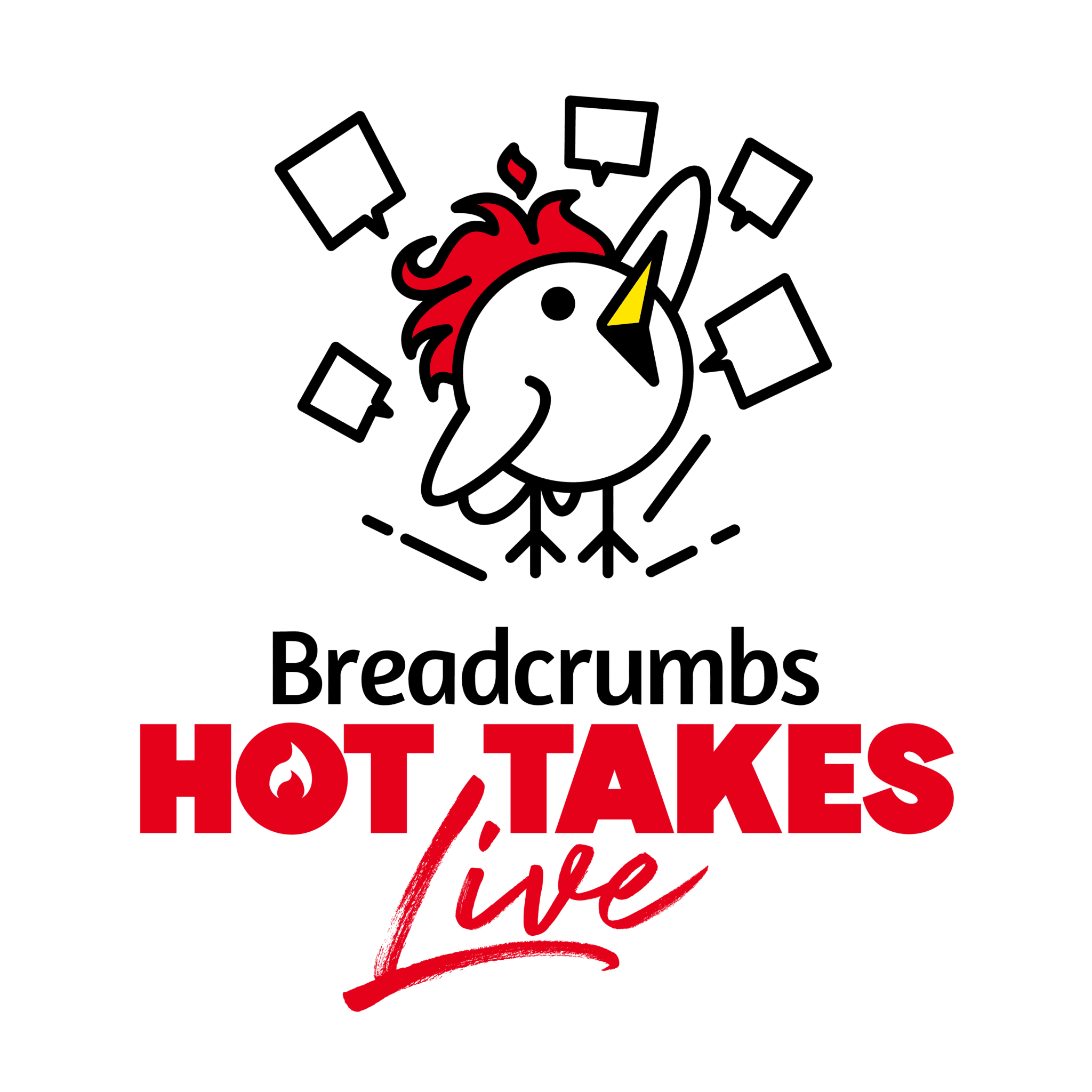 Hot Takes Live
Replays
Catch the replay of Hot Takes Live, where 30 of the top SaaS leaders across Marketing, Sales, and RevOps revealed some of their most unpopular opinions about their niche.
These leaders shared what lessons they learned and how they disrupted their industry by going against the grain (and achieved better results in the process).
5. Zeenath Kuraisha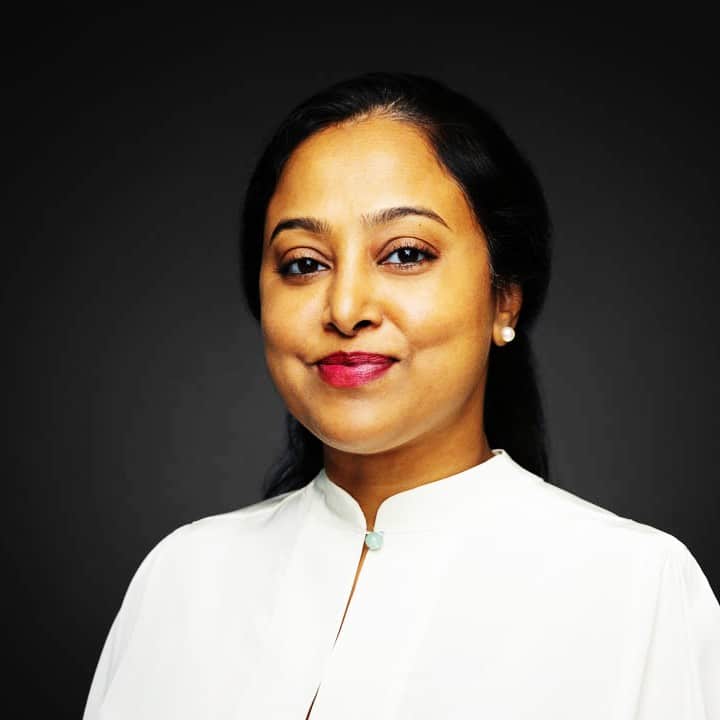 Zeenath Kuraisha is the Head of Sales Advisory and Academy at APACSA- The E-University for Sales, which is a strategic sales advisory and sales academy in Asia that helps leading companies exceed their revenue goals. They seek to help high-growth tech organizations drive sales to new levels and have been doing so since she launched the company over 25 years ago.
Kuraisha herself is an impressive entrepreneur and sales leader. She's also a Forbes Business Council member and is a Shareholder and MD, APAC at the Institute of Sales Professionals (of which she was a founding member).
She can be found sharing her knowledge in various locations online, but you should start by checking out some of her articles at the Forbes Business Council here.
6. Cooper Krauss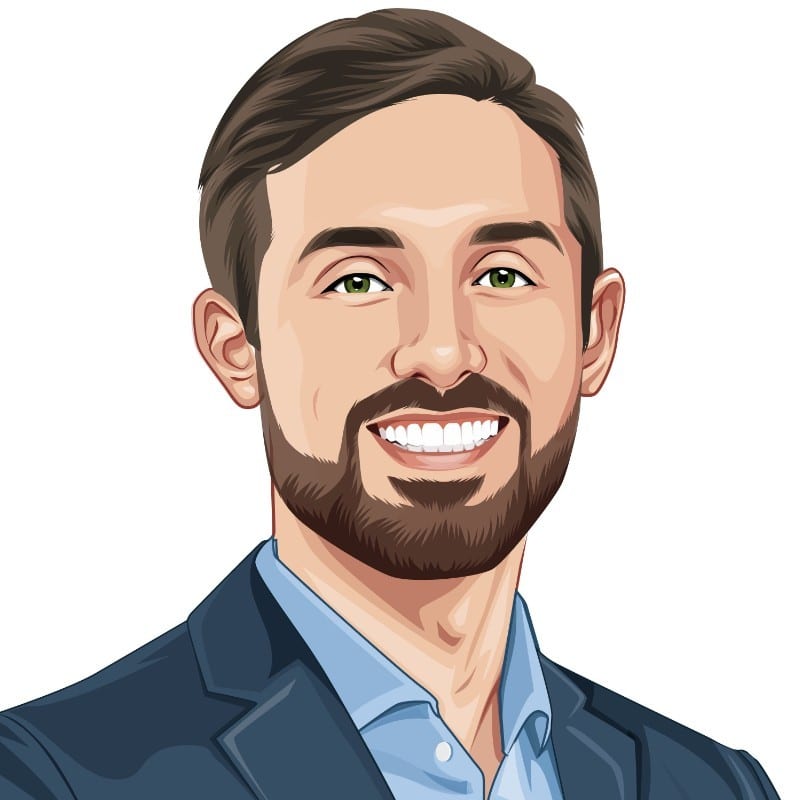 Cooper Krauss is the Global Director of Sales Development at Degreed, which is a learning and skills development platform for both individuals and businesses.
Krauss is a SaaS sales leader that works hard to help sales teams identify inefficiencies and broken processes so that he can also help them resolve said issues quickly.
He thinks that the future of sales involves those who lean into personal branding, community, and content marketing, all of which can help create standout sales reps and experiences for customers.
He's all about simple processes and data-driven decision-making that can enhance—if not revolutionize—the customer experience.
He's also trained sales teams to facilitate cold calls and emails that actually work, overcome objections, and close deals.
Krauss writes great content about sales operations, some of which can be seen here.
7. Irina Soriano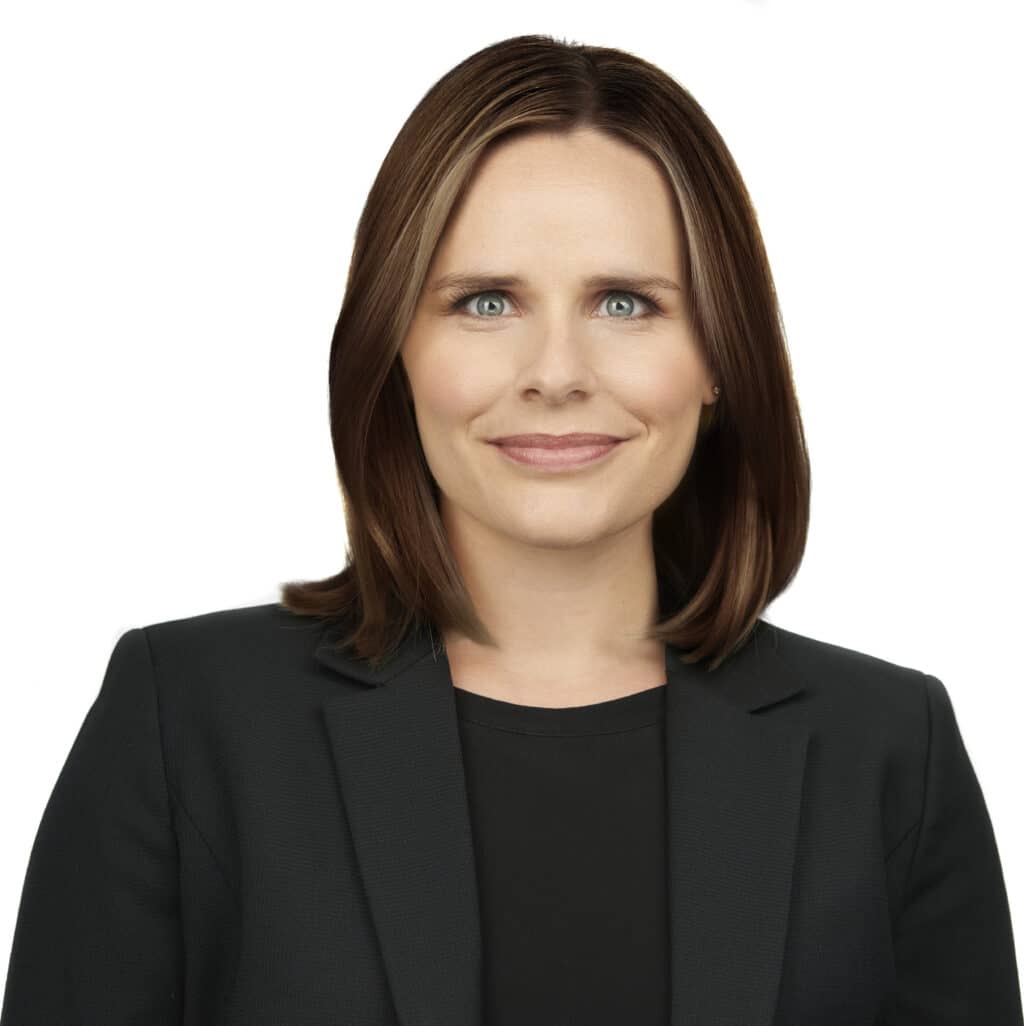 Irina Soriano is the Vice President of Enablement at Seismic. She's also a keynote speaker and author that regularly writes and talks about branding.
Soriano is a "life brand" expert, which she defines as "our current and future digital fingerprints." She is passionate about teaching younger generations about life-brands to build more confidence through their careers, and she manages a large team of 20+ practitioners across aisles, marketing, customer success, and partner departments at Seismic.
Soriano is incredibly active on LinkedIn, so make sure you follow her here.
8. Johan Benoualid
Johan Benoualid is the Chief Sales and Alliances Officer (CSO) at OneStock, which is a leading Order Management System for omnichannel brands. He's also currently on the Growth Council at MACH Alliance.
Benoualid has been working in diverse roles in sales for over two decades now, starting with a role as a Global Customer Manager. He specializes in topics like digital business, digital transformation, branding, system integration, and (of course) sales operations.
Benoualid talked to us about getting ready for the rollercoaster sales stage so many businesses experience; check out the discussion here!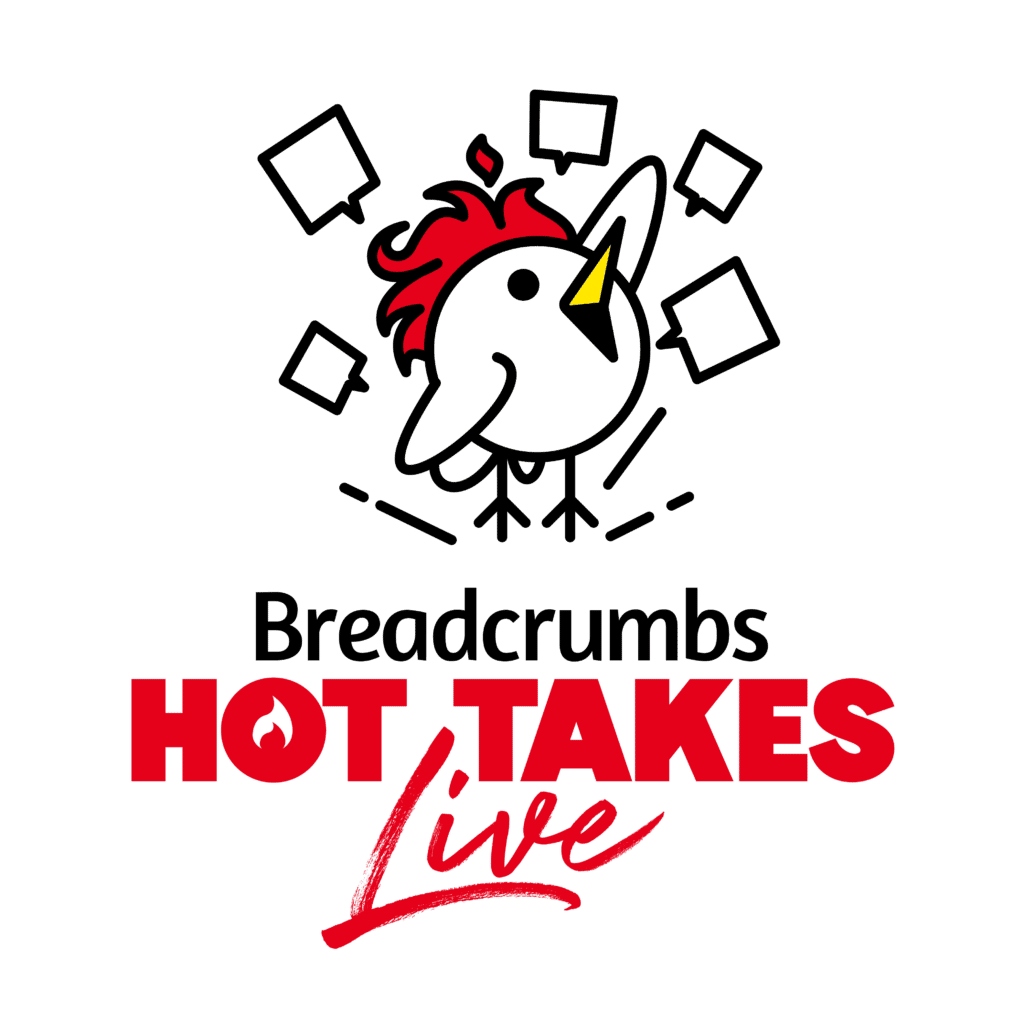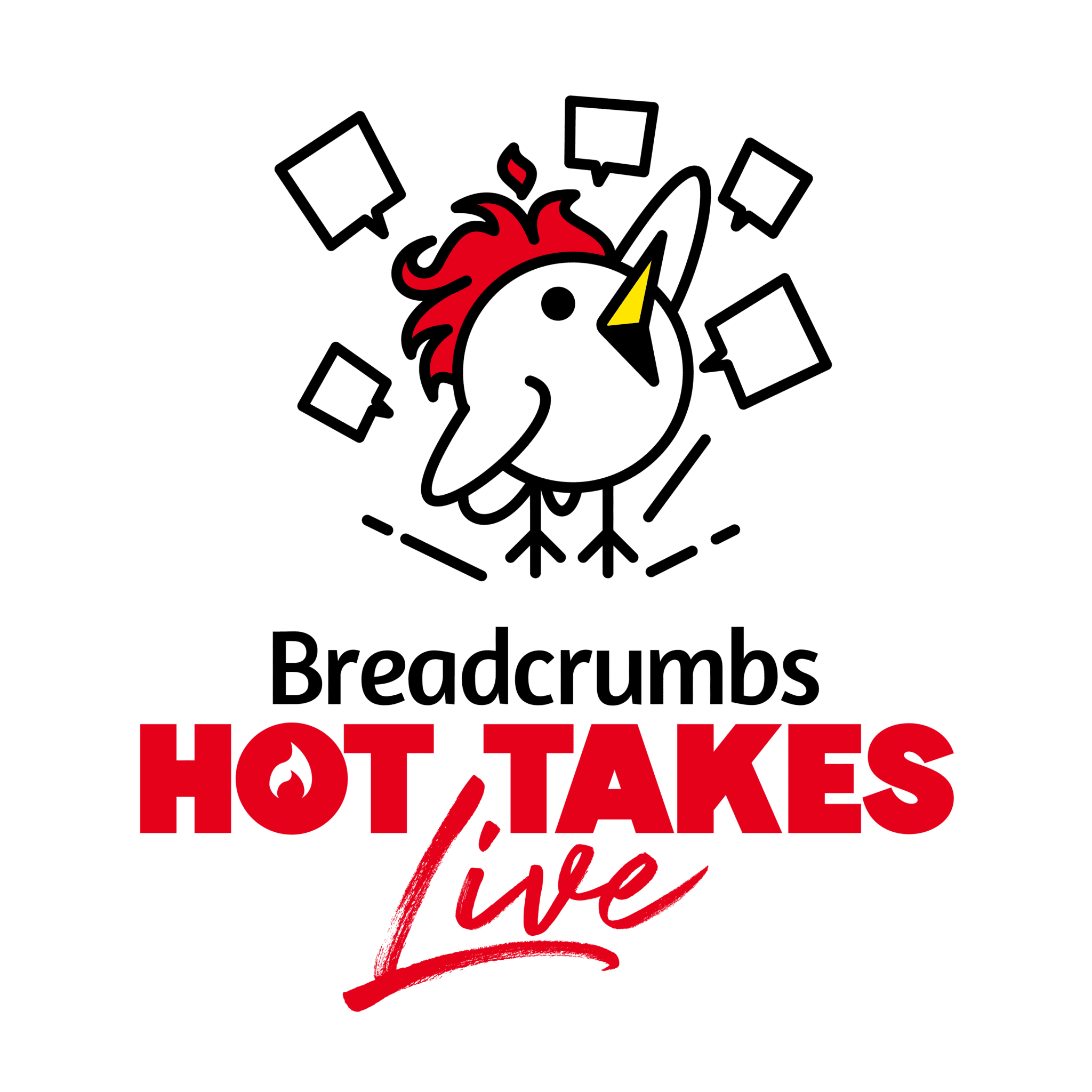 Hot Takes Live
Replays
Catch the replay of Hot Takes Live, where 30 of the top SaaS leaders across Marketing, Sales, and RevOps revealed some of their most unpopular opinions about their niche.
These leaders shared what lessons they learned and how they disrupted their industry by going against the grain (and achieved better results in the process).
9. Andrea Staderini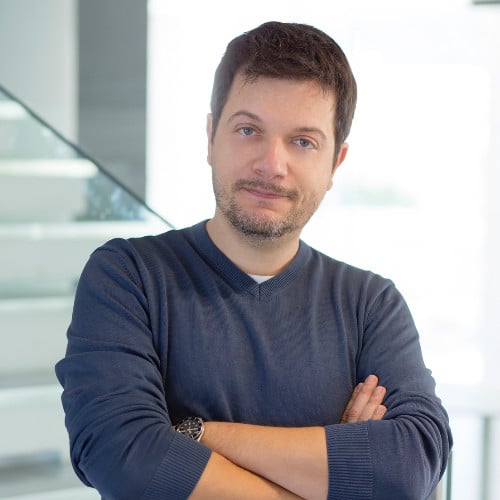 Andrea Staderini is the Head of Sales at Blis, which is an audience-first advertising platform. He's also an entrepreneur and a visiting professor at Roma Tre University, and the University of Naples Federico II.
Staderini, like some other sales operations leaders on this list, has a diverse background. He's got 20 years of experience spanning a digital TV executive career before becoming a digital entrepreneur, giving him extensive skills in digital and marketing fields.
You can follow Andrea on LinkedIn here.
10. Collin S. Smith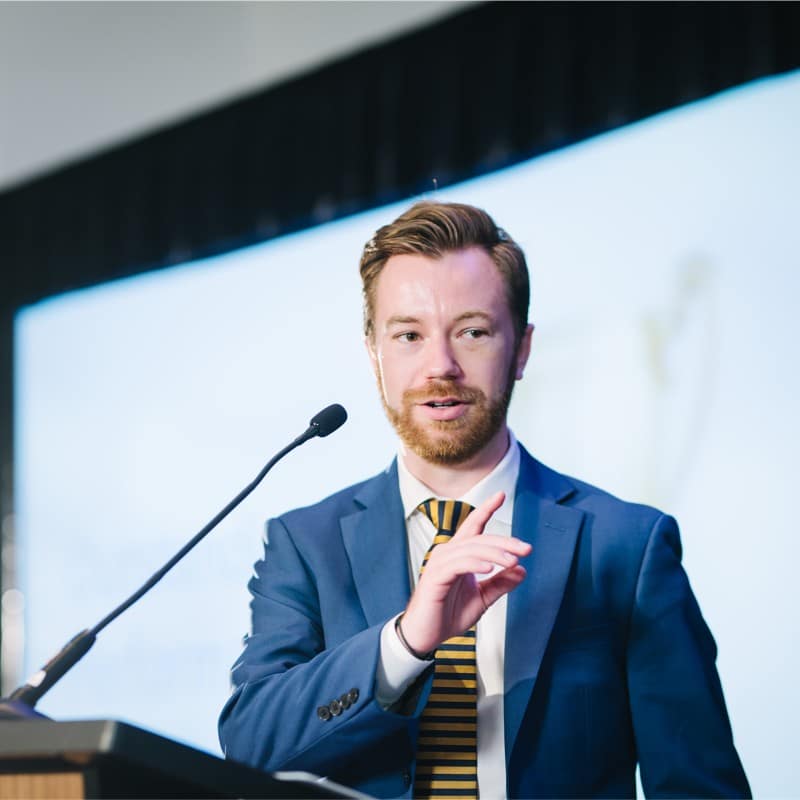 Collin S. Smith has quite an impressive LinkedIn resume, which goes for his active resume, too. Smith is currently the Co-Founder of Stealth Startup, which, as he says on his profile, is solving a problem he's been struggling with for 5+ years as a SaaS revenue leader. He's also a Mentee at First Round Capital- Apprenticeship, a Limited Partner, Stage 2 Capital Catalyst at Stage 2 Capital, and an Executive Member at Pavillon.
As he states on his LinkedIn, Smith's mission is to solve human problems with scalable technology, so it only makes sense he's had diverse experience working with AI in the past (especially in his role at Viz.ai.)
His expertise spans across B2B enterprise models, revenue growth, global commercial strategies, digital health, artificial intelligence, SaaS, and software technology, giving him an incredible skill set that makes his job as the head of commercial operations much more impactful.
Check out Smith's previous Hot Take about why SaaS tools should have OKRs.
11. Erica Franklin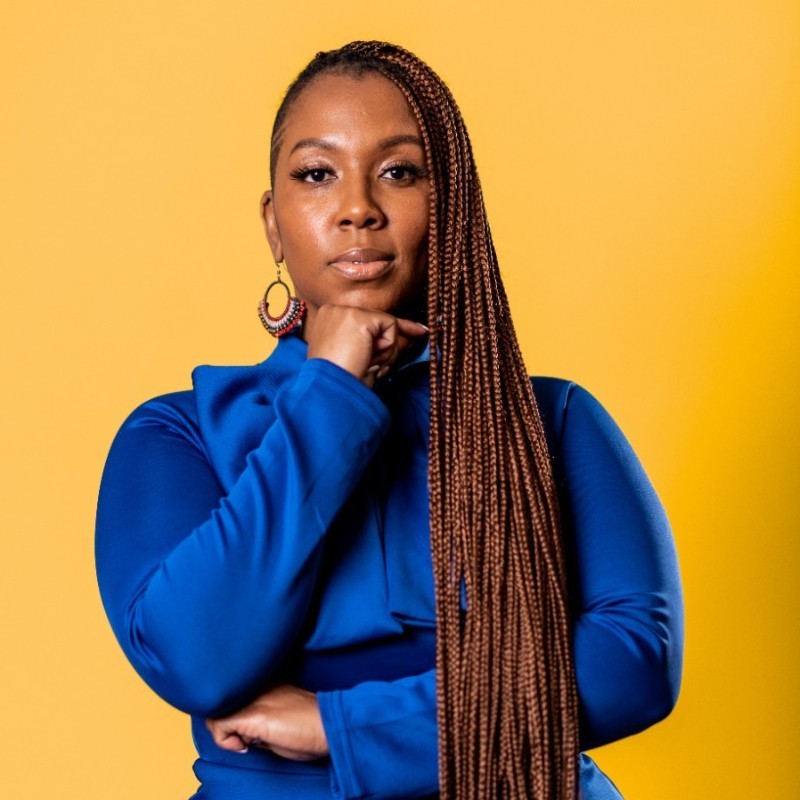 Erica Franklin is the Director of Sales at Sistas in Sales, which is a six-person remote team that supports a community of over 8,000. They seek to increase the number of women of color in sales across the globe.
Franklin plays a vital role in helping this organization and its membership grow, and she's had eventful milestones like launching their first networking event in Africa in 2022 and generating and managing HubSpot partnerships.
Franklin has over 15 years of experience cultivating partnerships and more than 8 years of experience working with SaaS products. She worked as a quota-carrying sales performer for over 7 years herself. She likes to help companies "grow better."
Franklin is incredibly active on LinkedIn, so follow her here.
12. Vin Matano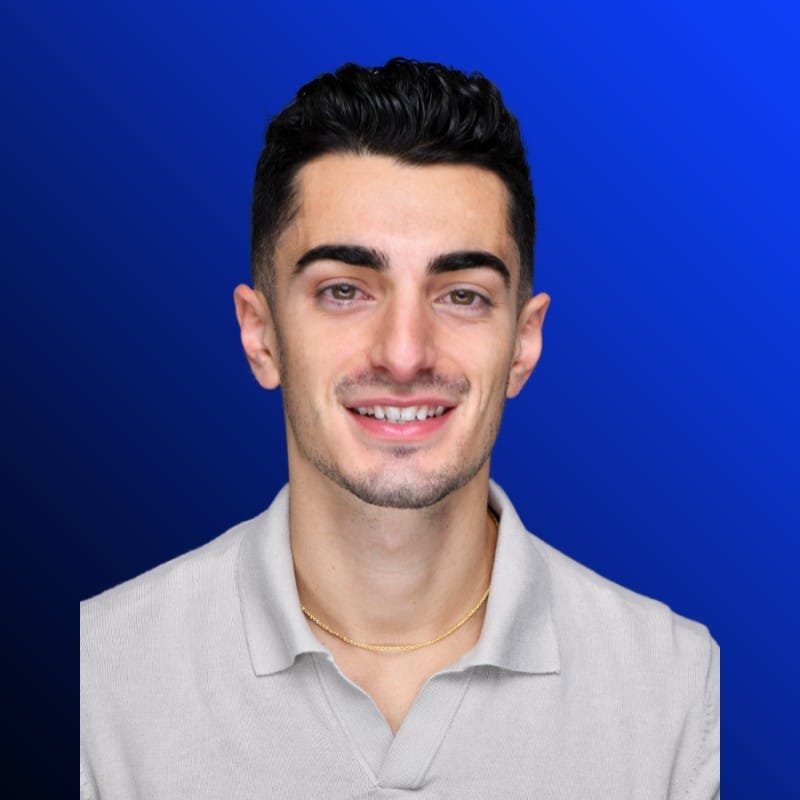 Vin Matano the Senior Account Executive at DemandBase, which is an account-based marketing platform.
Matano is all about preventing sales and marketing teams from spamming their prospects, knowing this is the last thing that will actually drive sales.
He started selling during college and now works to help B2B marketers and sales reps reach their account-based marketing goals. He's also a content creator determined to help salespeople reach their goals more effectively… and that includes selling the right way without spamming people.
Matano is active on LinkedIn and shares outstanding insights on the platform. Make sure you follow him here. You should also check out his podcast, Project Growth.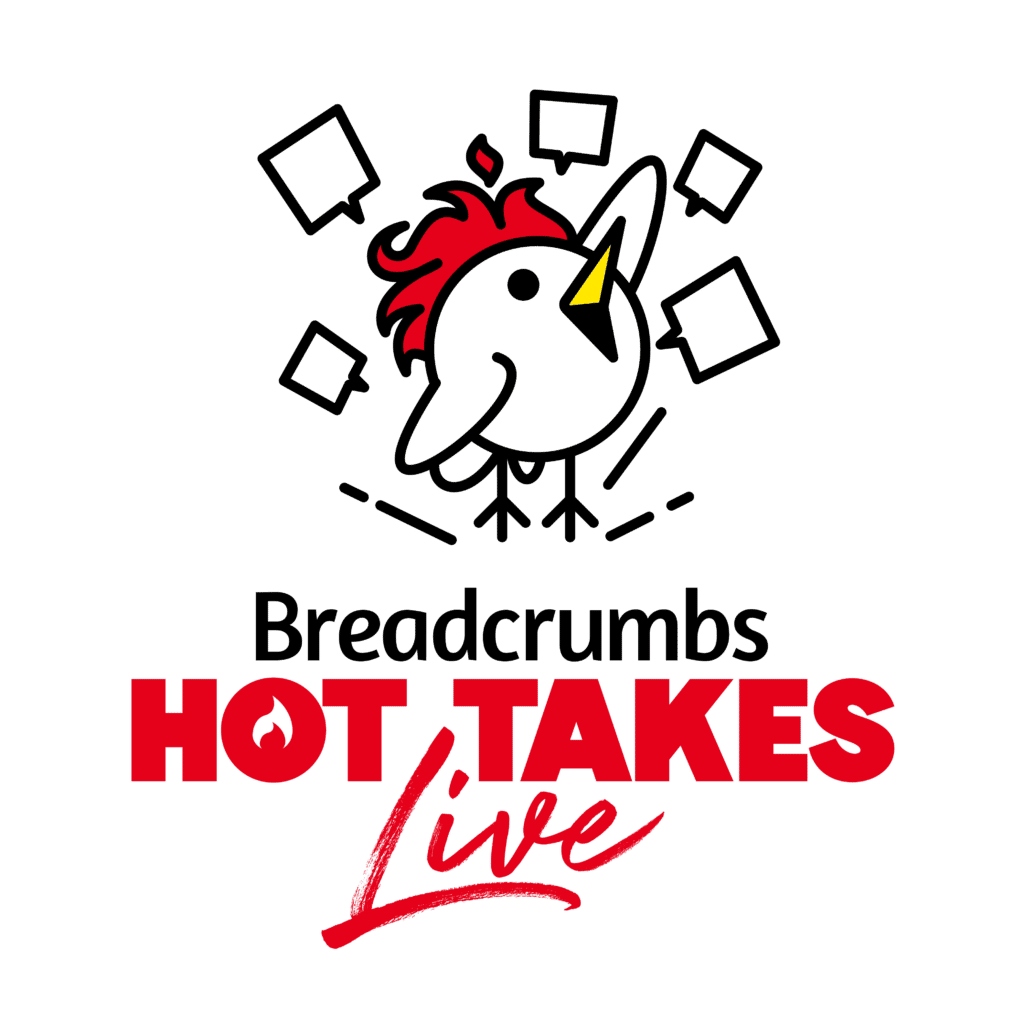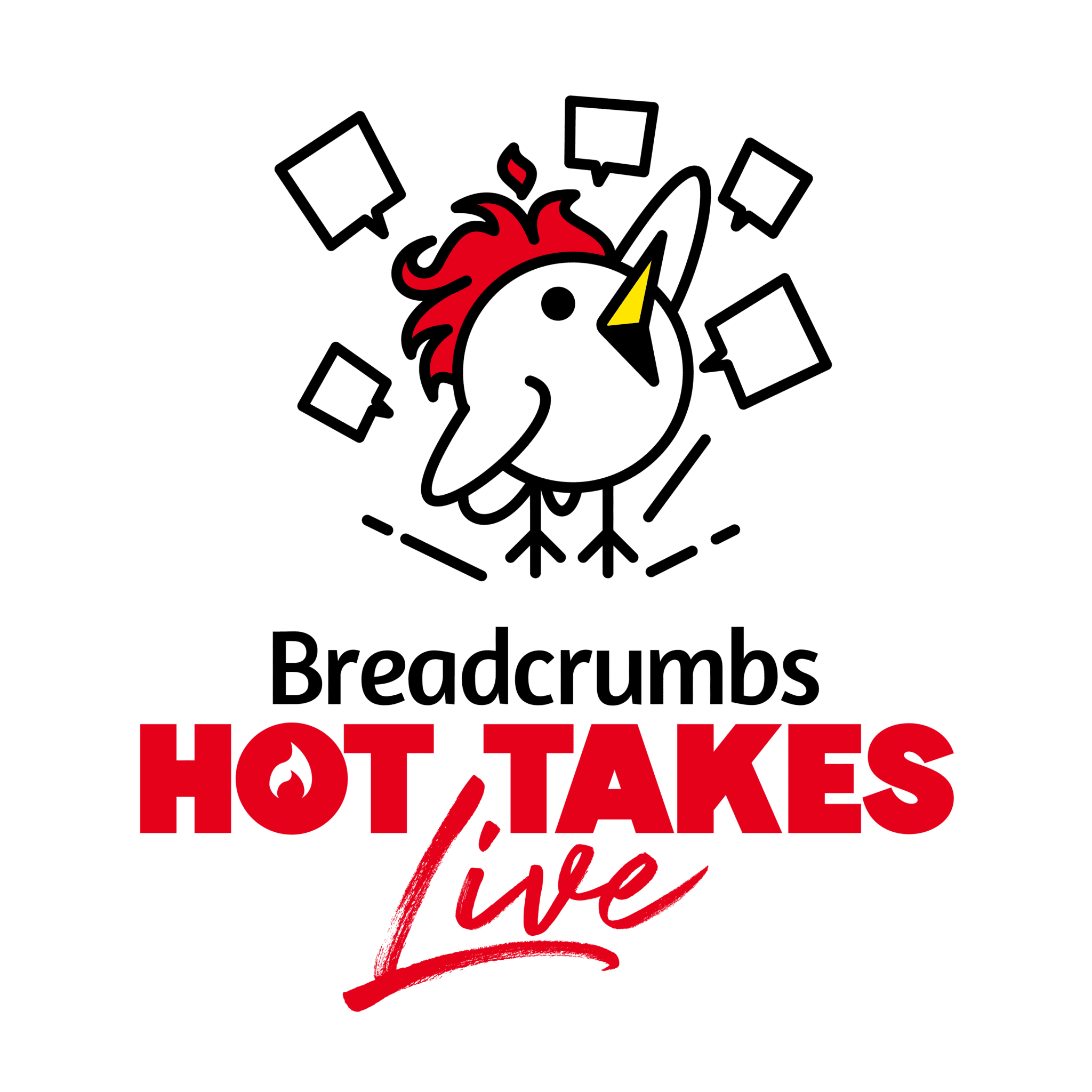 Hot Takes Live
Replays
Catch the replay of Hot Takes Live, where 30 of the top SaaS leaders across Marketing, Sales, and RevOps revealed some of their most unpopular opinions about their niche.
These leaders shared what lessons they learned and how they disrupted their industry by going against the grain (and achieved better results in the process).
13. Adriana Karpovicz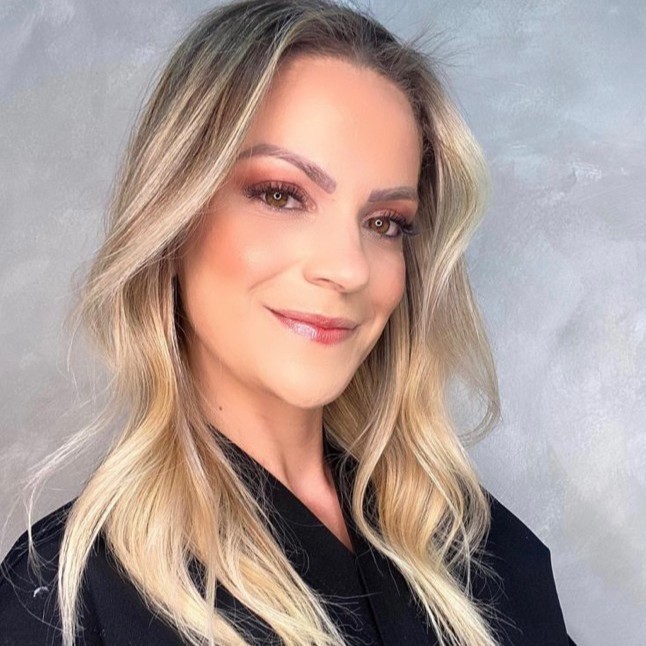 Adriana Karpovicz is the Head of Sales at Idwall. She's also a Mentor at SheMakes, which is a group of female entrepreneurs in Brazil.
Karpovicz has over two decades of experience in sales, 12 of which included enterprise, small- and medium-sized businesses. She's worked with SaaS and B2B sales, and she's also worked with diverse startups.
She leads acquisition and expansion, revenue-leveraging strategies, process building, and sales team management.
See what she has to say about women in sales here.
14. Jimmy Ku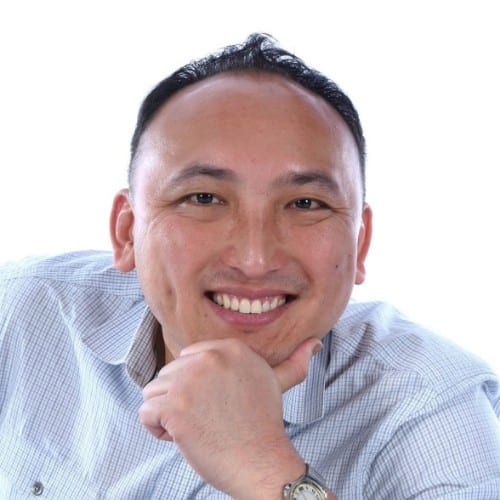 Jimmy Ku is the Head of Growth, Developed Markets at Flutterwave. He also works as a venture partner at 10x Capital, along with being an angel investor, and an advisor to a number of different companies.
Throughout his entire career, Ku has prioritized finding ways to deliver the highest degree of value possible.
In addition to his work at Flutterwave, he's talked to over 1,300+ startup founders, offering 30-minute growth and fundraising guidance sessions. With his help, startups have raised over $540M in additional funding, largely from Seris A and Series B rounds.
He's also a venture partner for 10X Capital, an angel investor, and an advisor to a number of different companies.
Ku talked to us about winning with value-based selling during our last Hot Takes Live event.
15. Donti Twine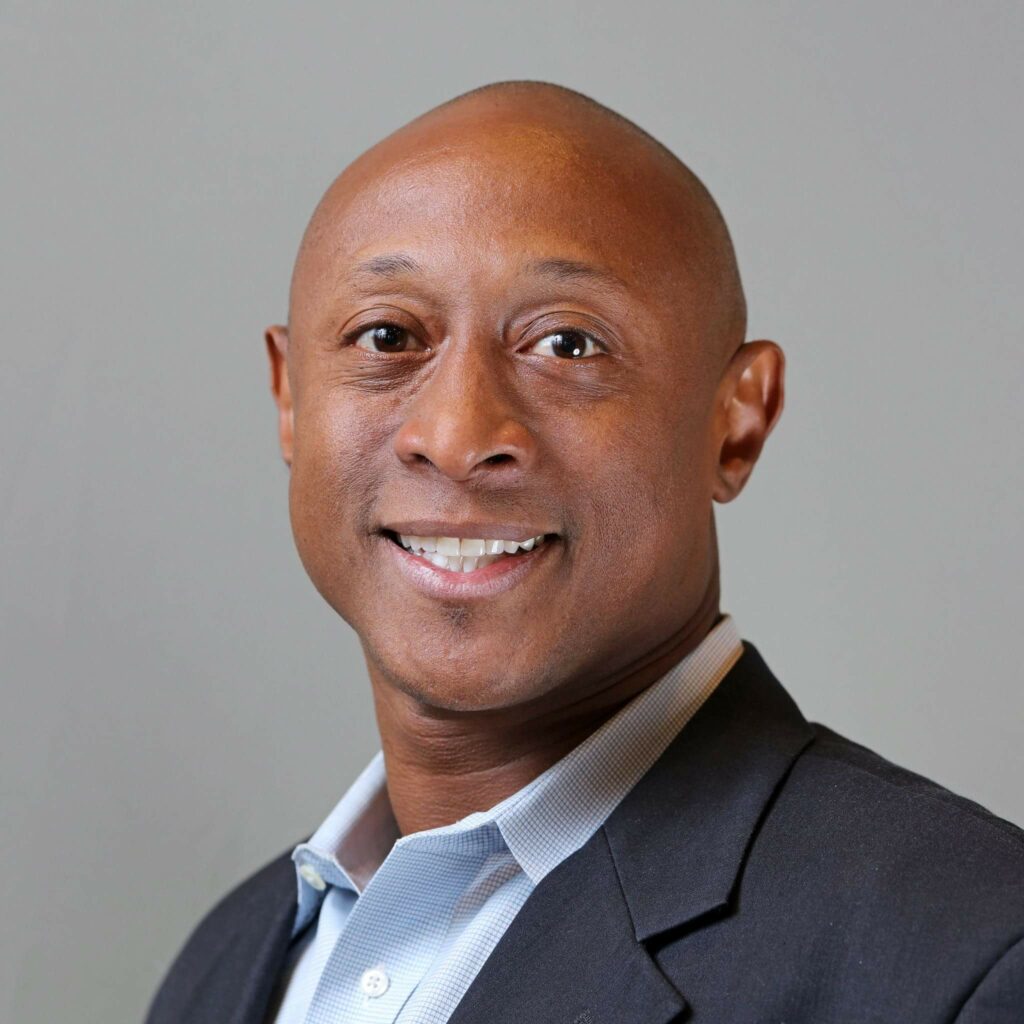 Donti Twine works at Kaseya (IT management software) as the Director, Sales Specialist.
Twine lives and breathes technology sales. As he puts it, it's not just a job, "It's a calling."
He works with clients and employers to best understand and solve their most difficult obstacles, working to drive breakthroughs by listening and learning and incorporating operational strategies that he knows work based on previous experience. He's invested in training others and sharing his knowledge, making him an outstanding sales leader to follow.
Twine is generous with his experience. You can see his thoughts on what's broken with B2B selling and how to fix it here.
16. Kharisma Moraski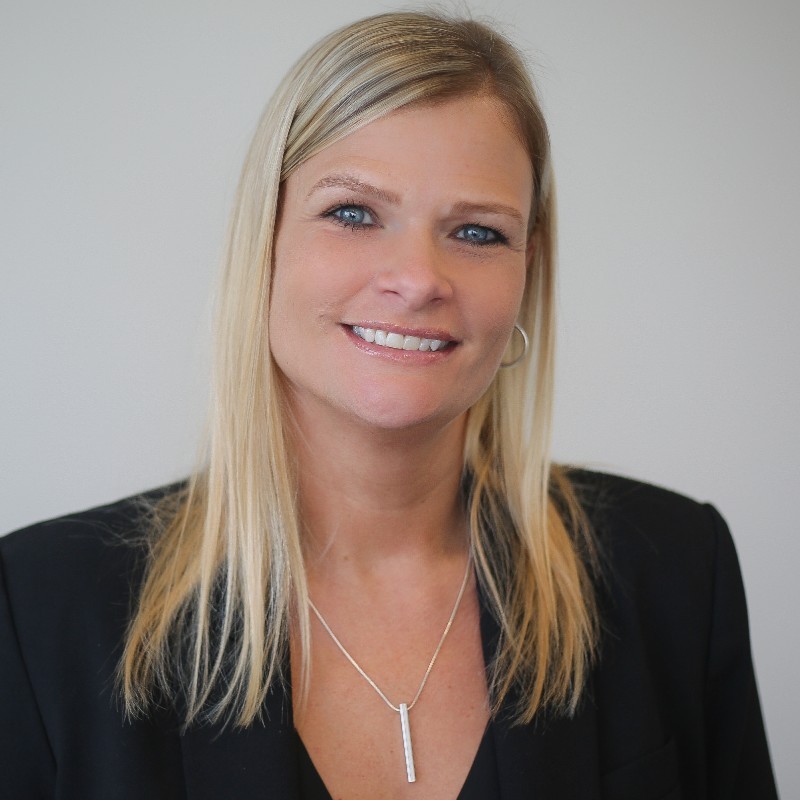 Kharisma Moraski is the Vice President of Global Customer and Partner Solutions and ServiceRocket. She previously worked as their Head of Sales of Emerging Markets.
Moraski has over 20 years of experience in sales and operations leadership in diverse industries, including tech, marketing, and retail. She has extensive GTM experience and is familiar with driving revenue growth with new team development, leveraging emerging tech, and investing in customers.
Moraski is active on LinkedIn, so follow her here.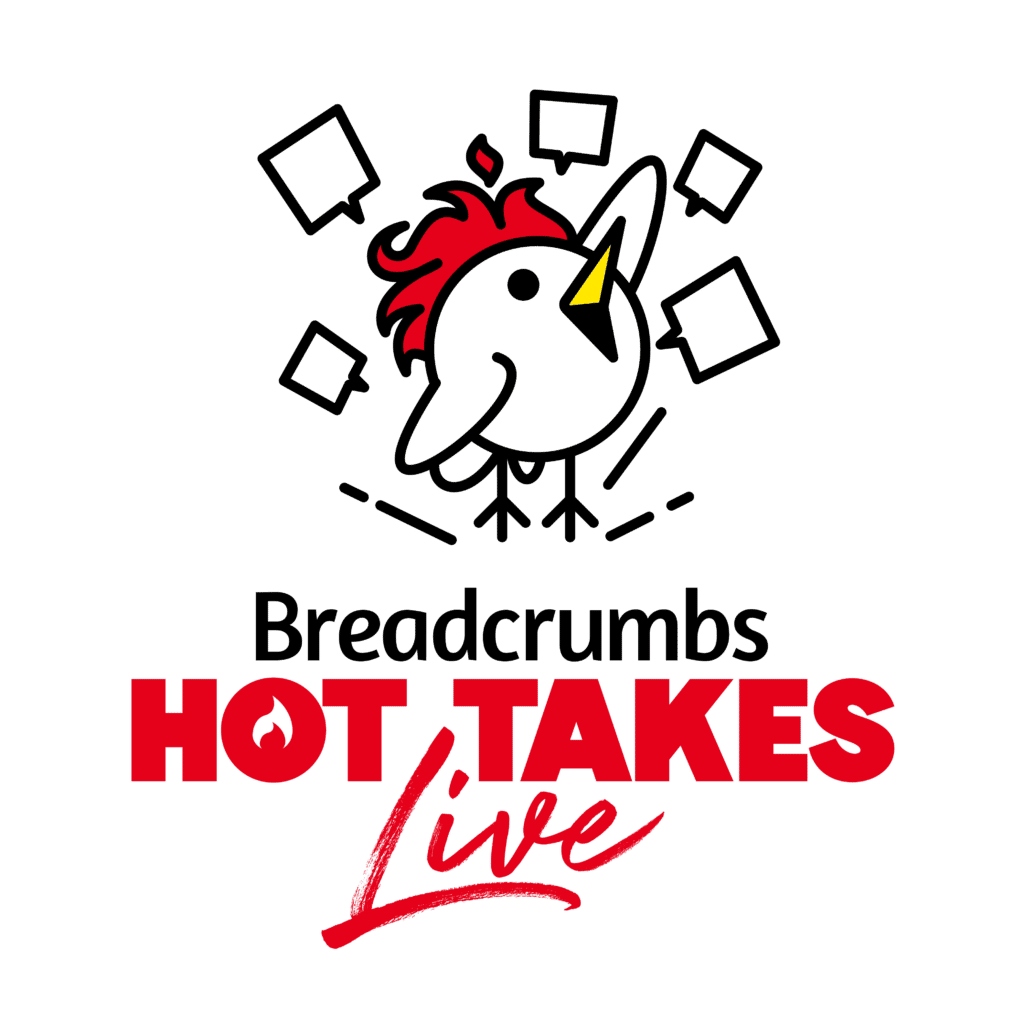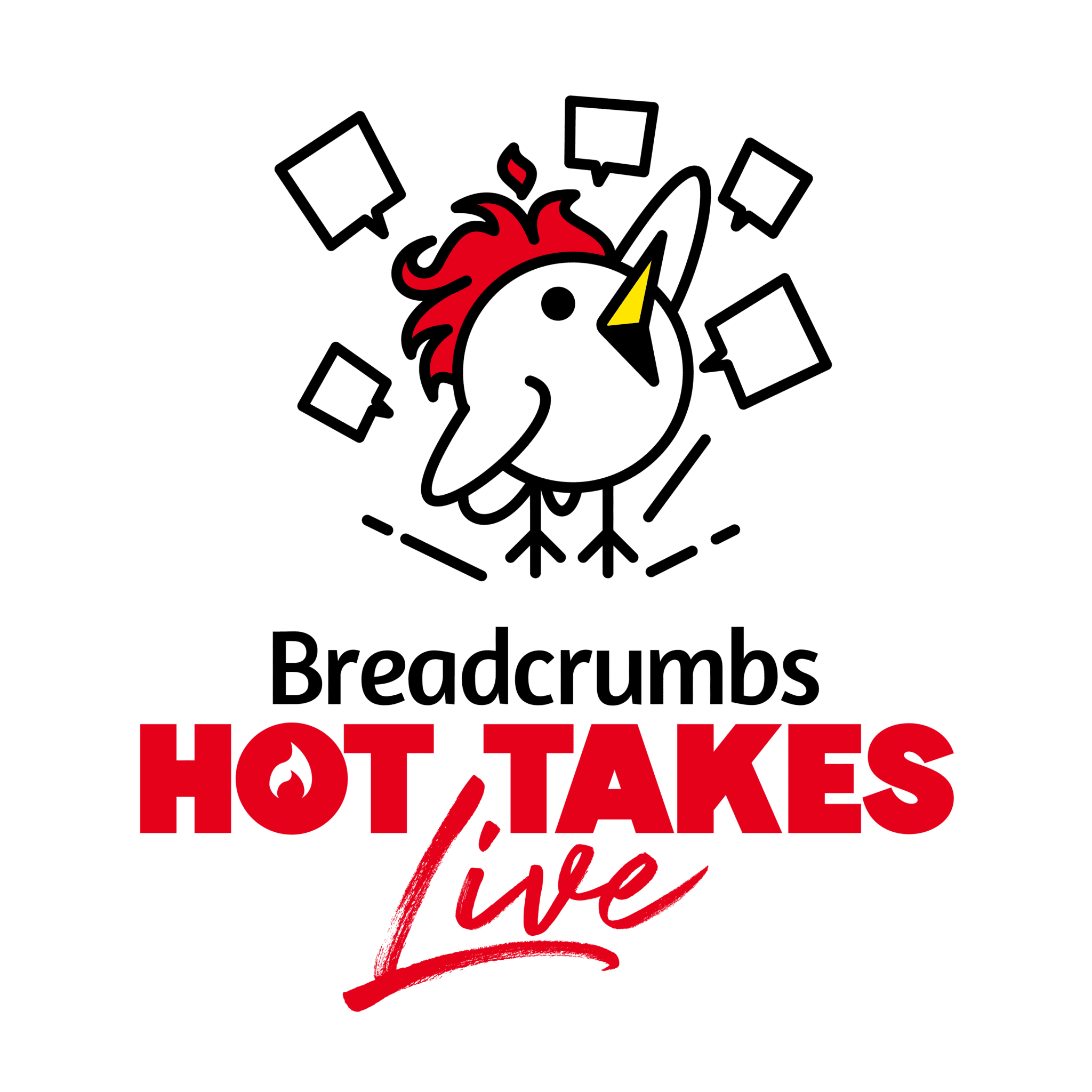 Hot Takes Live
Replays
Catch the replay of Hot Takes Live, where 30 of the top SaaS leaders across Marketing, Sales, and RevOps revealed some of their most unpopular opinions about their niche.
These leaders shared what lessons they learned and how they disrupted their industry by going against the grain (and achieved better results in the process).
17. Nicholas Ghitti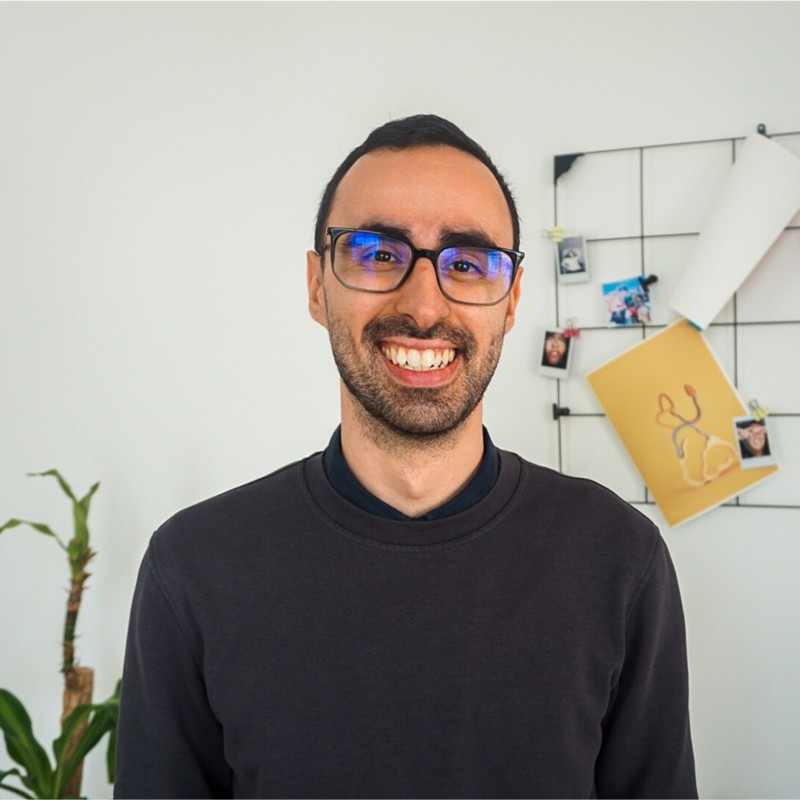 Nicholas Ghitti is the Chief Revenue Officer at Native Teams, and he's a self-proclaimed problem solver and people leader. He has a track record of successfully helping SaaS and Fintech companies grow through sales, as well as helping B2B brands grow their businesses into new markets, regions, and audiences.
He's spent the last ten years creating high-performing sales and business development teams from scratch for big-name tech brands like VTEX and EBANX. Smart processes, up-to-date methodologies, and well-chosen tech play a crucial role in his sales strategies.
He believes that anyone can excel in sales if they put their mind to it, so make sure you don't miss his tips about how to turn your sales team into a data-generating team.
18. Luca Ranaldi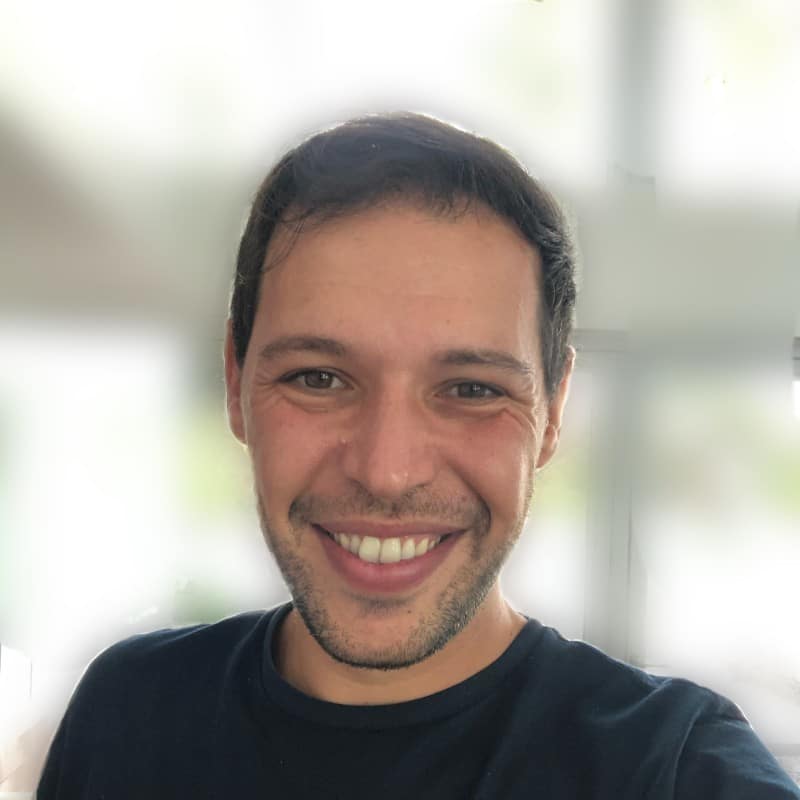 Luca Ranaldi is the owner of a startup and scale advisory company, LR Advisory LLC.
He's a senior tech executive with almost twenty years of experience. In that time, he's scaled four B2B and B2C companies in multiple industries across multiple continents, achieving ultra-rapid growth in both business size and revenue. He's worked with teams of all sizes, ranging from start-ups to companies with hundreds of millions of dollars in revenue.
He's passionate about user-centered innovation to create great products that customers want and using that to revolutionize industries.
He's all about leading with a growth mindset, and in addition to his full-time job, he also has his own Startup and Scaleup advising services. You can contact him through his LinkedIn.
19. Amy Slater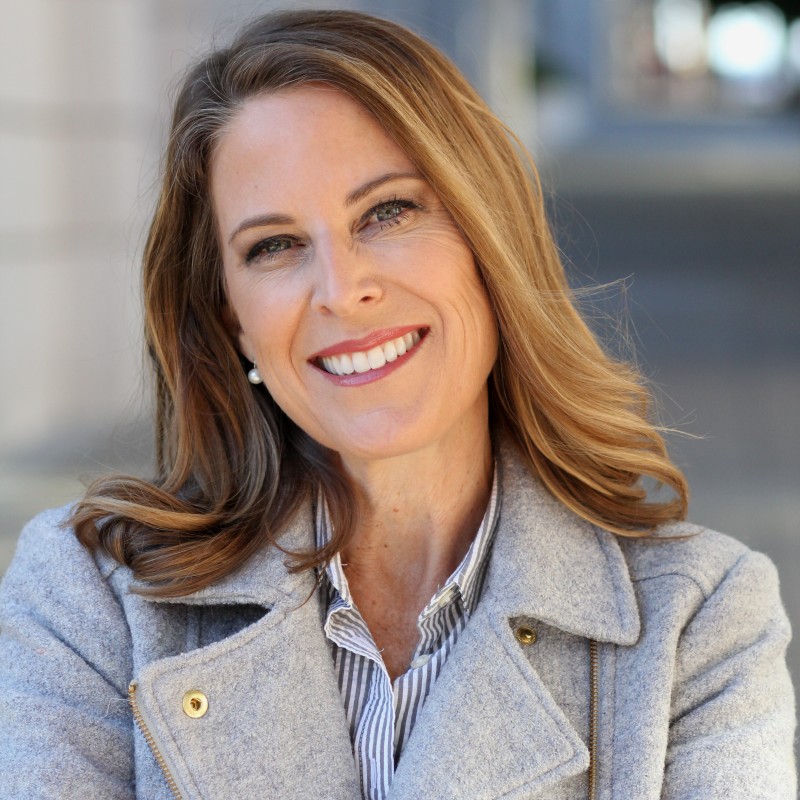 Amy Slater is the Vice President of America's Partner Sales at Genesys, which offers contact center solutions. She's also a Member of CHIEF, which is a private network that aims to help more women achieve positions of power and is a best-selling author of the book Moments: Magic, Miracles, and Martinis.
Slater is an incredible sales leader as both a speaker and an author, which is no surprise since she's worked with incredible brands like Salesforce, AT&T, and Acxiom. She's a sales op expert and is deeply familiar with enterprise sales strategy.
We recommend starting with her book, which can be purchased here.
20. Amin Ibrahim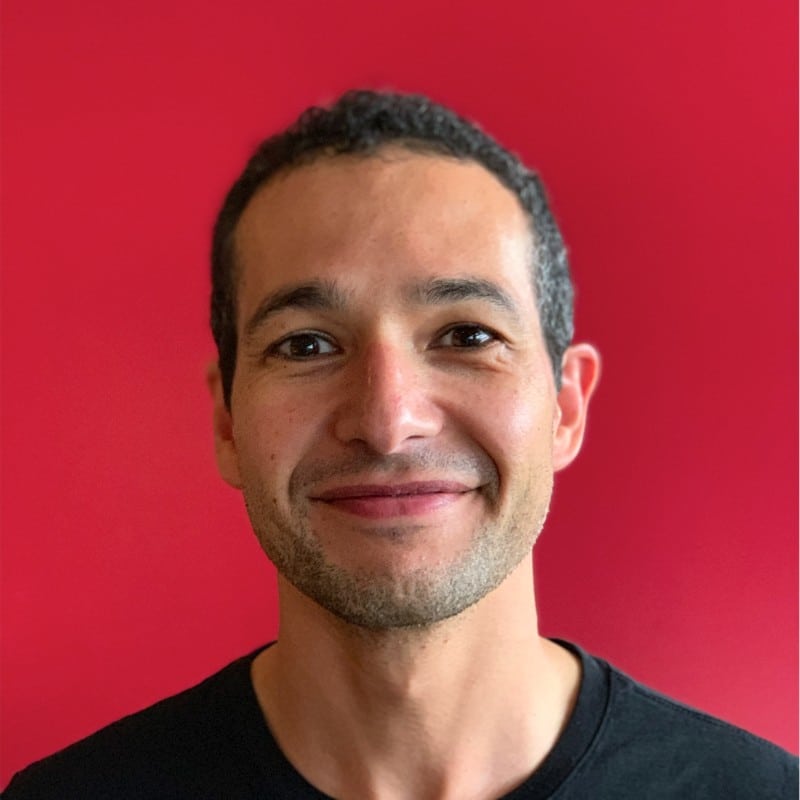 Amin Ibrahim is the Senior Director of PreSales, Strategy, and Training at Hootsuite. He leads a global team of "Wise Owls" who consist of solutions consultants, product trainers, and strategists for both pre- and post-sales.
Ibrahim has over 19 years of experience in tech, helping companies building strong teams (and facilitating individual team members to go on to have amazing careers). Whether he's building new teams, new roles, or new sales motions, he also believes in the power of simplification and storytelling to consistently exceed targets.
Problem solving in creative ways while keeping your eye on the end goal—winning—is Ibrahim's biggest motivation.
Ibrahim will be one of our guests at the upcoming Hot Take Live event, so make sure you register today!
21. Ian Wroobel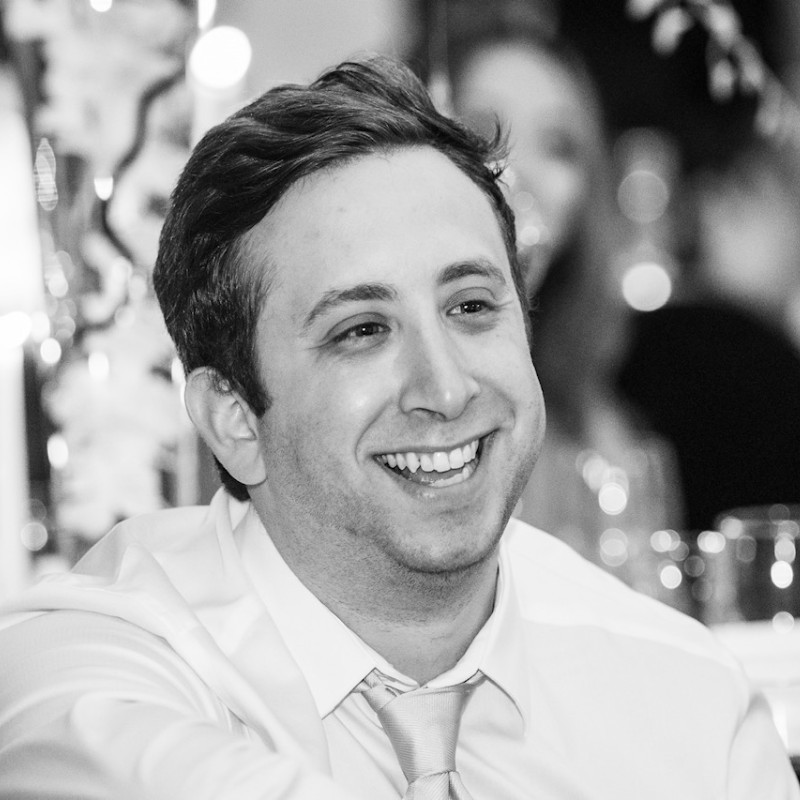 Ian Wroobel is the Sales Director at Coupa Software, which offers business send management software and solutions.
He previously worked at Oracle in roles like Senior Technology and Cloud Sales Manager and Regional Manager of Enterprise Business Development.
Wroobel is going to be one of our upcoming speakers at our next Hot Takes Live event, and trust us when we say that his Hot Take is a spicy one that you don't want to miss.
22. Dima Shulga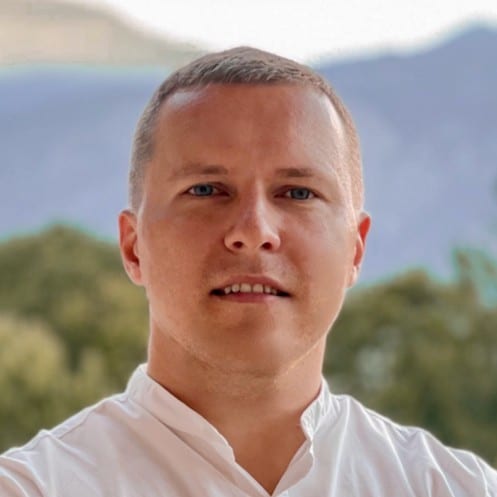 Dima Shulga is the founder and CEO of GetProspect, a business-oriented company that provides contact information collection and management services for marketing and sales.
Dima started his career as a web developer, but he quickly realized he could develop useful business tools to help businesses attract new customers and increase profits. Today, the company has expanded from one passionate project of a young developer to a large company of software professionals that helps many companies worldwide.
He also owns an outsourcing company called Four Ages Software, which specializes in providing efficient business solutions to customers.
Best Sales Operations Leaders: Final Thoughts
Sales operations is such a big topic, but all 22 of our sales operations leaders have great insights that we can all benefit from. Some of these experts are going to be sharing their spiciest hot takes in our upcoming event, but many have podcasts, articles, or LinkedIn activity you can follow to learn more.
Ready to hear what some of the best sales operations leaders in 2023 have to say? Sign up to see our next Hot Takes Live FREE event on June 28th!