It's time to scale your sales operations now that you've hit your ARR goals.
But where should you start besides hiring a sales captain (duh) for your business?
In this article, we've picked out the five most impactful things you can do today to accelerate revenue growth.
Let's begin.
What is Sales Operations?
Sales operations (Sales Ops) is a set of processes that maximize efficiency in sales activities, including automation, lead management, and sales training.
There's quite a bit of overlap between Sales Op and revenue operations (RevOps), but just for today, we'll only talk about the biggest difference.
Sales operations focuses on efficiency only in the sales department.
On the other hand, RevOps focuses on all revenue-focused departments, including customer success, product, marketing, and sales.
5 Must-Dos in Sales Operations
1. Hire a sales captain
If the CEO is the head chef, then the VP of sales is the sous chef of the restaurant.
The VP of sales, who's in charge of sales operations, acts as the second-in-command in the company. They lead the sales department, working days and nights to optimize sales processes and hit the sales target and goals.
As a growing company, you'll find yourself needing a VP of sales at some point, particularly after crossing the $500K-$1 million annual recurring revenue (ARR) mark.
The VP of sales will report to the chief revenue officer (CRO), who leads all customer- and revenue-focused departments. They may also report to the CEO, depending on the organizational maturity in your company.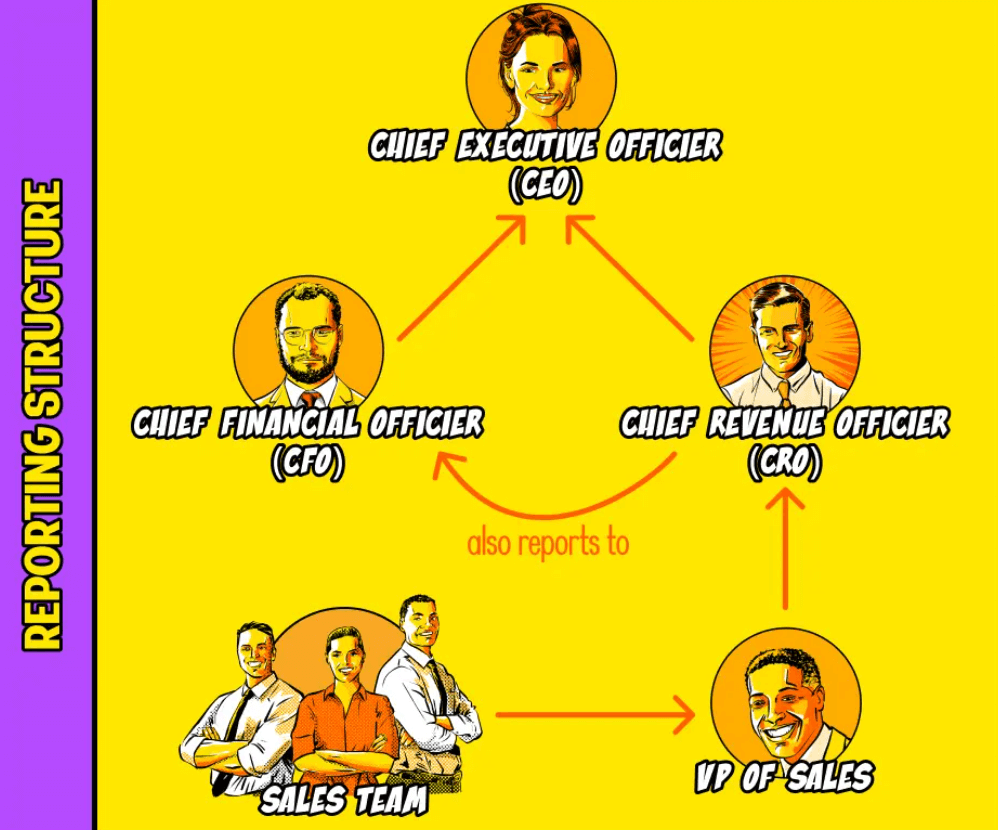 The ideal candidate boasts stellar managerial and leadership skills and a strong track record in sales early in their career (top 20% or higher).
VPs of sales work closely with the CRO to estimate future revenue in sales forecasts and plan their business decisions accordingly, such as growing the workforce or cutting the marketing budget.
2. Include your WHY in mission statement
In his book, Find Your Why, author Simon Sinek writes:
"All organizations start with WHY, but only the great ones keep their WHY clear year after year."
As you can see, it isn't really about finding your WHY.
It's sticking to it, good and all.
Which is exactly what the mission statement is for.
A mission statement is a short and punchy sentence or paragraph that details your sales team's purpose, culture, ethics, and values.
Note this mission statement from Textel:
"We aim to transform the way our clients do business, helping them go beyond the service their customers need and expect. 

In the B2B realm, our sales hinge on our ability to translate our value not just to our clients, but to their clients, too.

Our SalesOps mission focuses on integrating our products to help streamline workflows so our clients can see an immediate improvement in their customer engagement, response times, and customer retention.

By improving our clients' customer relationships, we build and maintain our own."
While lengthy, Textel's mission statement reminds the sales operations team about the big picture, and that is to help their B2B clients engage with their customers in the palm of their hand—and amping up sales.
3. Train the sales team
If you only had an hour to persuade a prospect, you should spend most of the conversation understanding what's happening in their business.
Alas, navigating the ins-and-outs of sales conversations isn't as simple as it looks.
How do you re-engage an inactive prospect?
What do you say when the prospect flat out compares your product to a competitor?
How do you overcome price objections from a lead questioning your product's value?
This is where internal sales documents come in handy.
Armed with insights, you'll have everything you need in your fingertips to persuade even the most skeptical prospect.
Refine your sales pitch and sales decks to agitate the prospect's pain points, demonstrate your product in action, and position it as an irreplaceable solution. Both sales assets prepare for every possibility in the sales conversations, like bypassing customer objections.
And while you're at it, create a set of sales battle cards to back up your sales pitch with ironclad proof.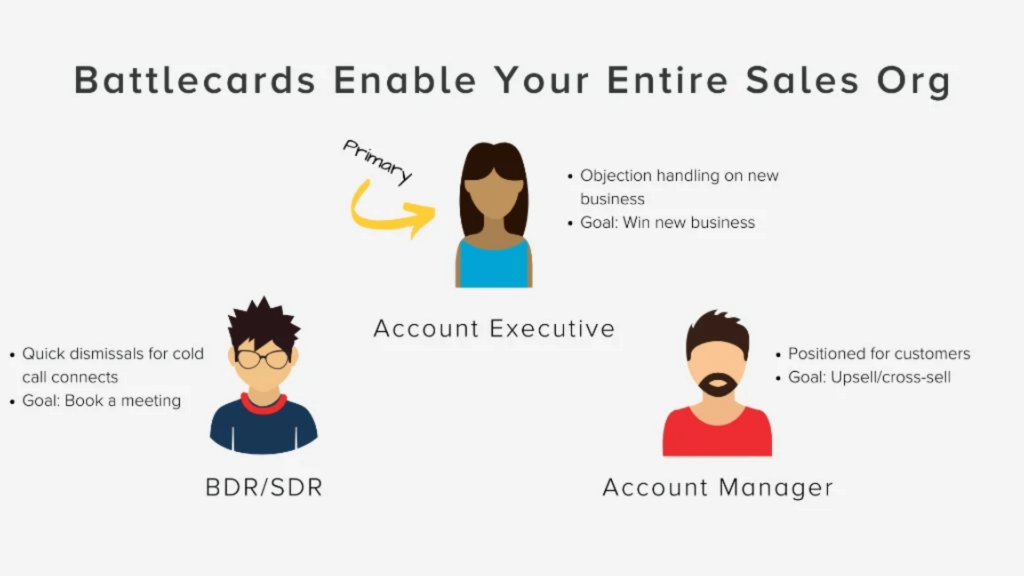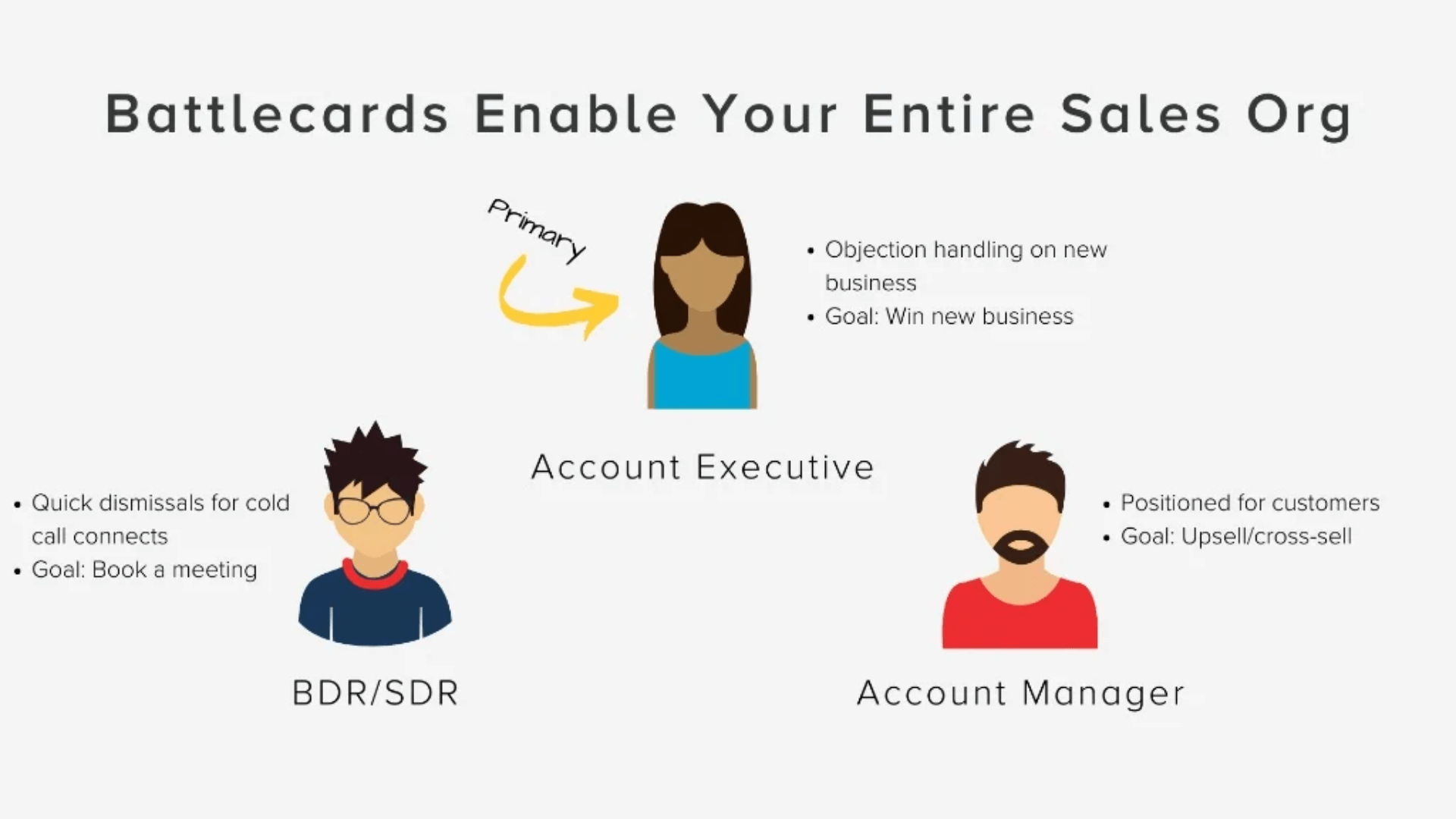 Winning the sales is only half the battle.
The next stage requires analyzing what you did right and where you could improve.
In this case, invest in a revenue intelligence platform to dig deep into your frontline interactions and an automated sales reporting system to provide a snapshot of your sales performance.
Ensure that these sales dashboards help you keep track of your sales growth. You'll be able to optimize your sales efforts from the individual to the organizational level.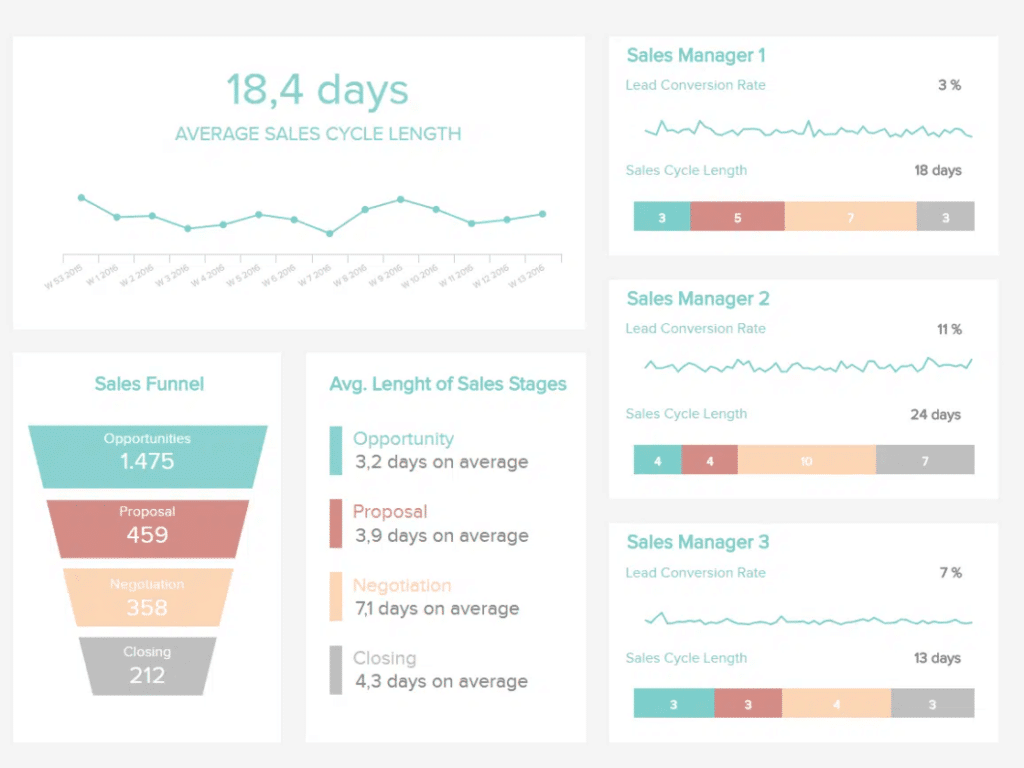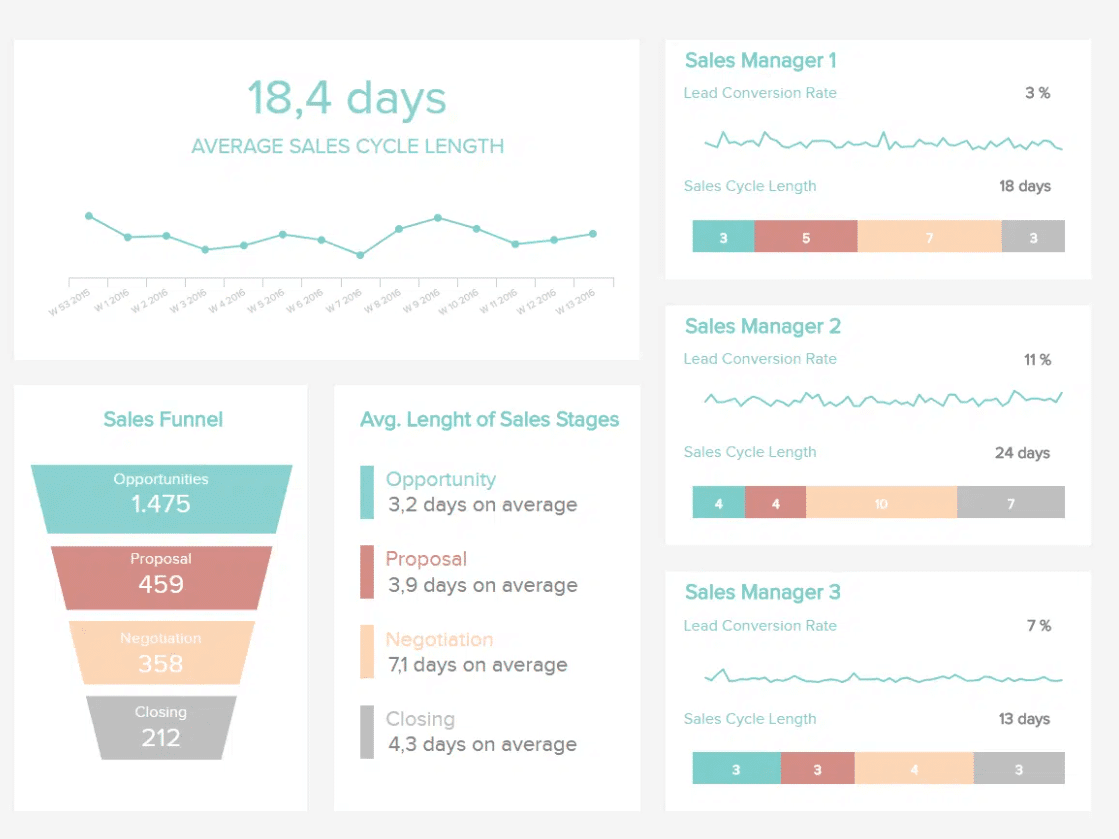 Lastly, don't forget to host an annual sales kick-off for your sales team to blow off steam.
Set up skills-based training workshops to show them how to win more deals and include ample time for them to network with the higher-ups they rarely see.
4. Support cross-functional initiatives
Projects with strong cross-functional collaboration enjoy a 76% success rate.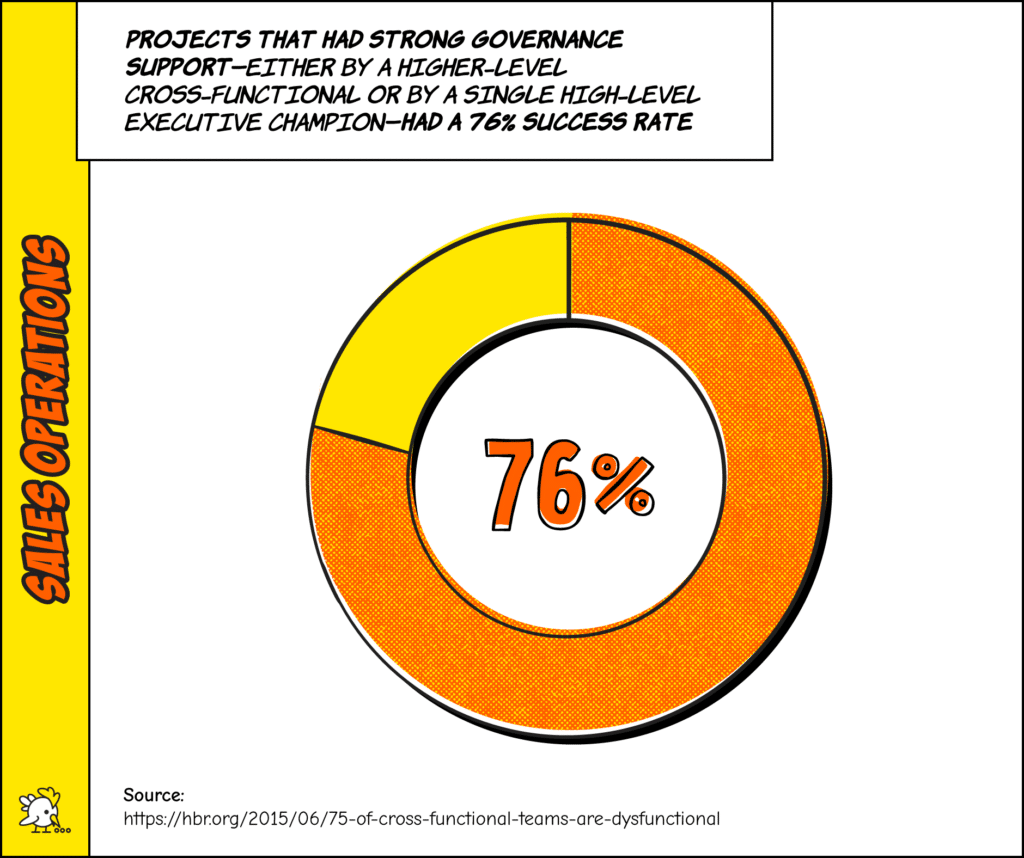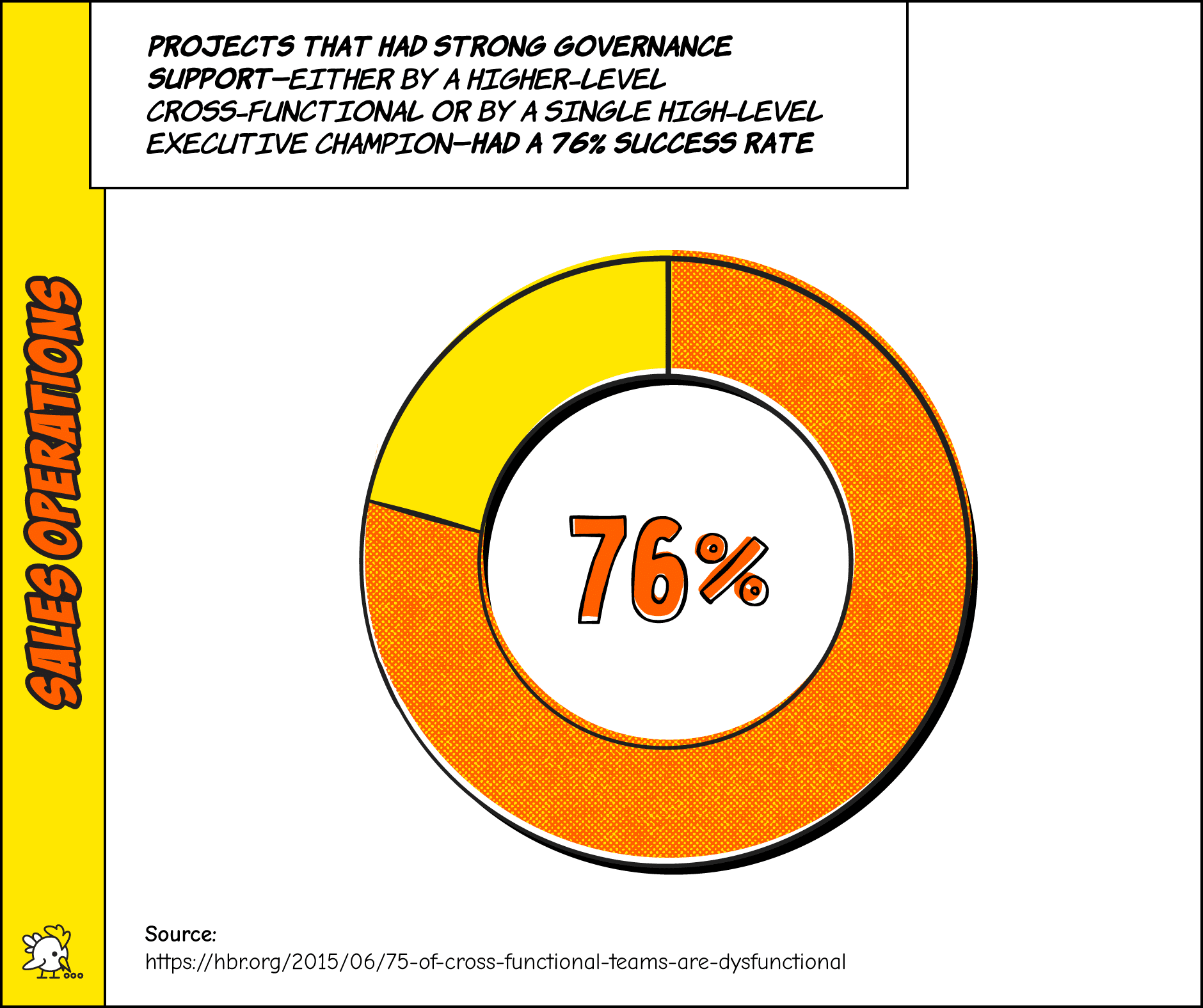 It's easy to see why.
Instead of playing the blame game, marketing and sales are aligned with their shared metrics and goals.
Instead of building the wrong features and annoying customers, customer success is actively gathering quality feedback and communicating with the product team.
Instead of communicating the wrong features and key differentiators in campaigns, marketing has a clear understanding of the product's strategy, thanks to their close-knit relationship with the product team.
More often than not, the CRO coordinates these cross-functional initiatives, but depending on the stage and size of the company, the VP of sales may oversee them.
5. Upgrade your tech stack
You're only as good as your tech.
Without analytics, there's no data-backed decisions to improve your revenue growth.
The sales manager won't know what sets their top performers apart. The account executive will spend hours chasing after low-quality leads every day. And the VP of sales will struggle with estimating revenue for the next period.
And that's just the tip of the iceberg.
These days, software tools are getting more sophisticated.
There are revenue intelligence tools that record interactions with prospective customers so that you can identify your top and poor sales performers with no guesswork.
There are also product analytics tools to help you develop products that resonate with users (e.g., Pendo).
And then, there's advanced contact scoring tools like Breadcrumbs that score your leads and identify churn, upsell, and cross-sell opportunities.
Now that the product-led growth (PLG) movement is in full swing, there's an urgent need to maintain alignment across all revenue-focused departments and turn the product into a massive sales force.
For this to happen, you need a PLG CRM to act as a central source of truth.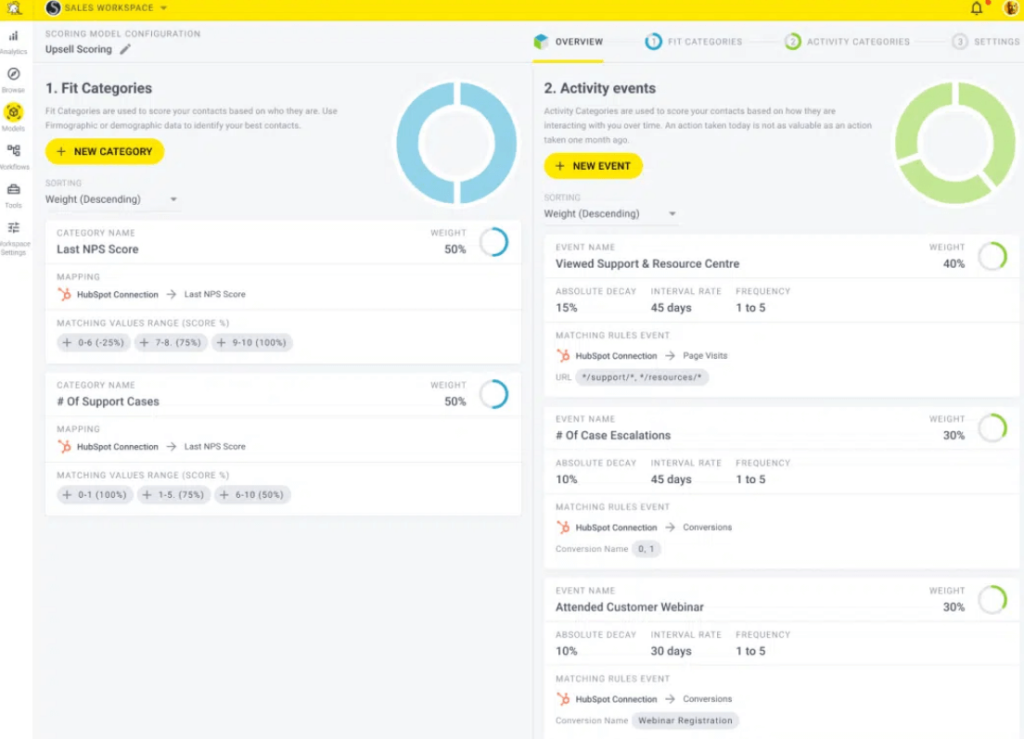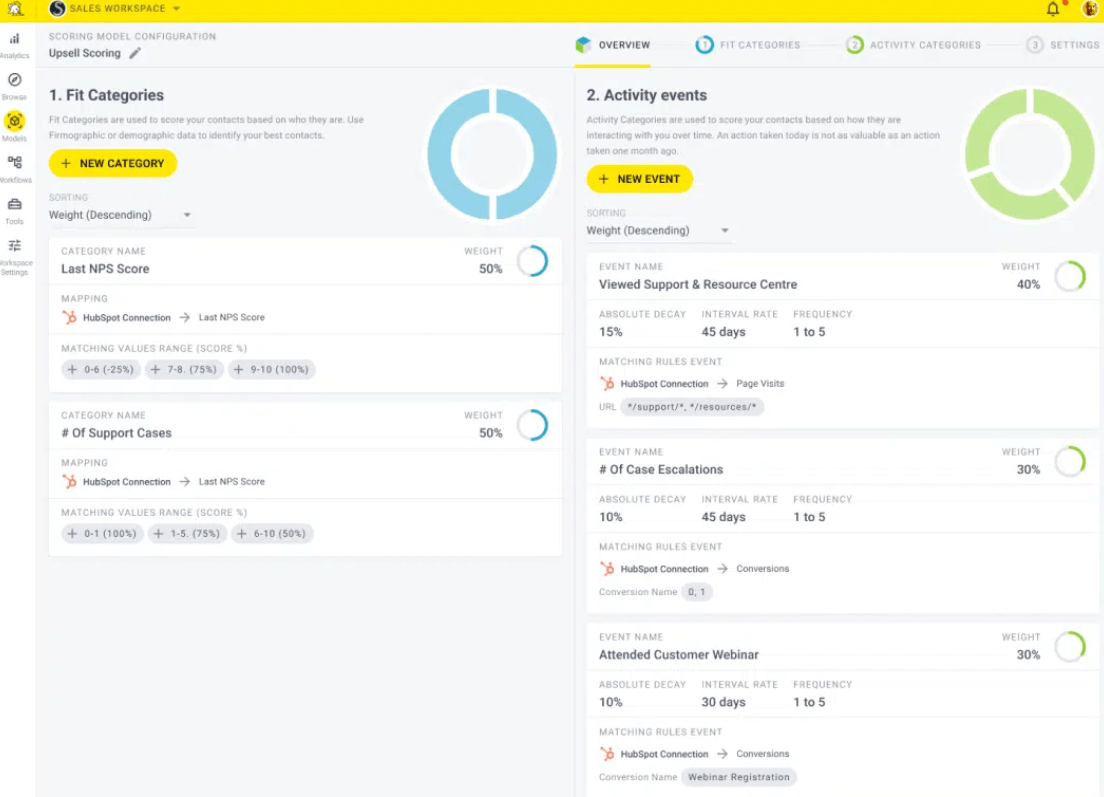 The PLG CRM is a traditional CRM on steroids.
It gathers data from your CRM and product analytics tool in one place.
To get started:
Connect your product analytics platform and CRM with Breadcrumbs
Determine what makes a product-qualified lead (PQL)
Determine what makes a sales-qualified lead (SQL) [perfect for mid-market and enterprise clients if you're sales-assist]
Breadcrumbs will automatically send all scoring information back to the CRM, identifying leads matching your ideal customer profile and are actively engaging with your product right now.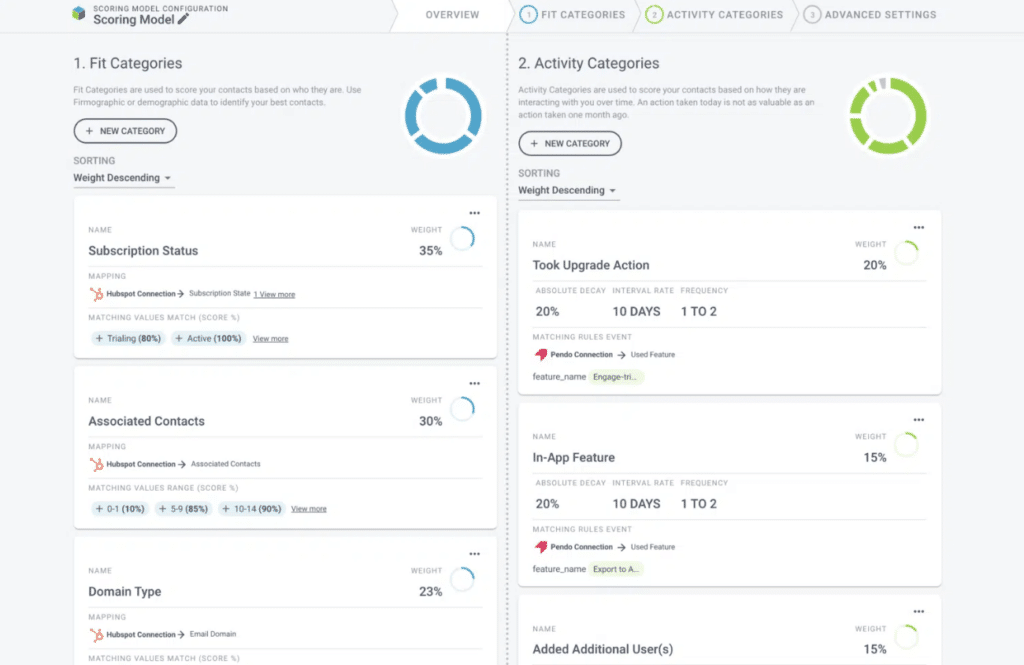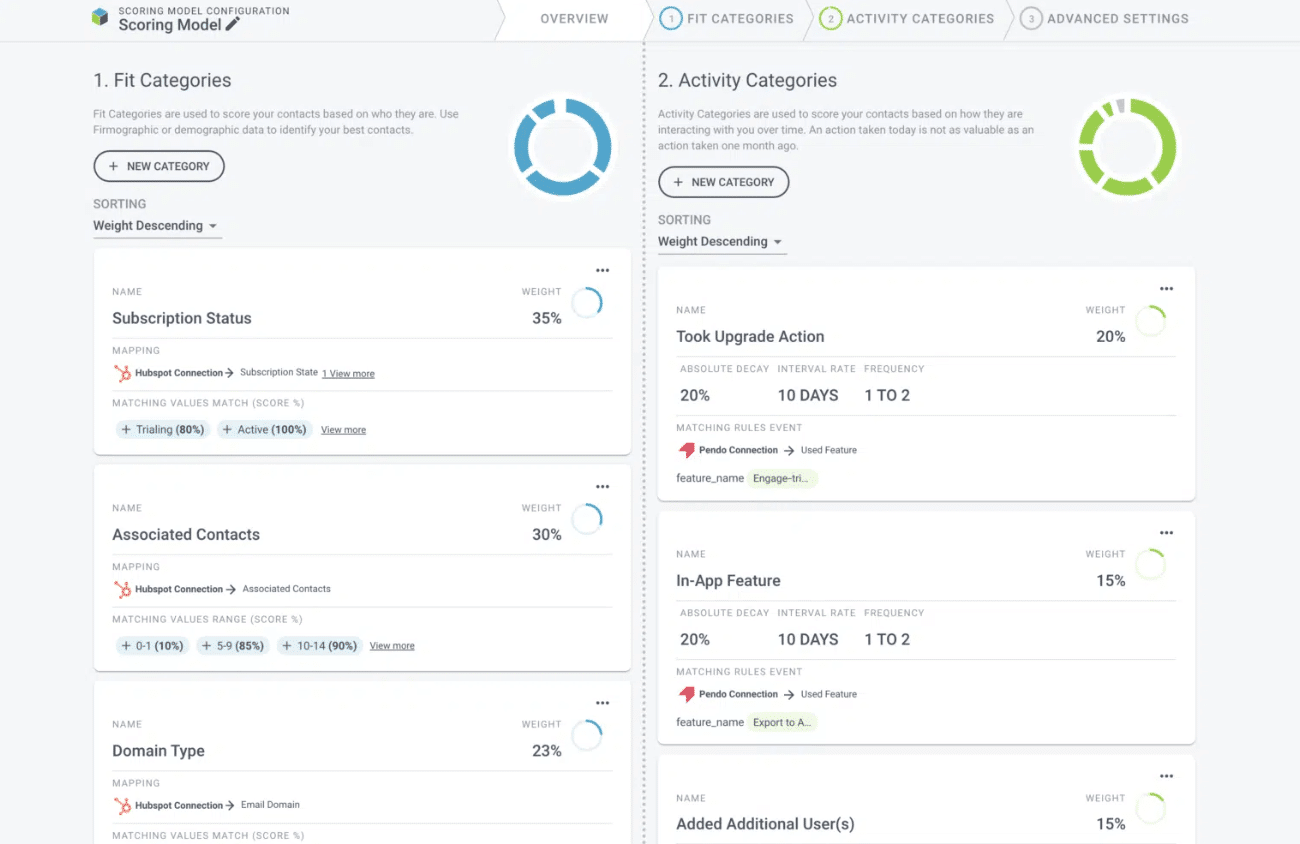 Since Breadcrumbs is a contact scoring system, you can also use our tool to catch at-risk users (e.g., didn't login to the product in a week, read FAQs about deactivation) and identify customers ready for cross- or upsell opportunities.
Book a quick 30-minute chat with us today to learn more about adding a PLG CRM in your tech stack for revenue acceleration.
Wrapping up
It's challenging to scale if sales operations isn't in place—but lucky for you, you now have a better idea of what you should look out for in a head of sales and how you should train your sales team and support alignment across departments.
Don't forget to add a PLG CRM in your tech stack after you've finished hiring.
The PLG CRM acts as a single source of truth that identifies your best leads, saving you hours of time and gaining back your productivity.
Book a quick 30-minute chat with us to accelerate your revenue growth today.