Your sales decks shouldn't create more work.
If anything, these presentations should simplify the selling process.
In this guide, let's look at five splendid sales deck examples and how you can replicate these key elements on your own.
What is a Sales Deck?
A sales deck is a sales presentation that explains a product's key features and benefits. Aimed to convert prospects into customers, these slide decks are widely used by sales reps in the B2B sales process.
Sales Deck vs. Pitch Deck: What's the Difference?
At first glance, it looks like the sales deck and pitch deck are two peas in a pod.
Both aimed to convert. Both demonstrate the value proposition. And both require a bucket load of creative juices.
However, look closely, and you'll spot a big difference: Audience.
Pitch decks attract funding from investors. To get these big players on board, you need to showcase your track record (e.g., traction, revenue) in the slices.
On the other hand, sales decks attract sales. Your slides need to center around the potential customer's struggles and deepest desires.
What Should a Sales Deck Look Like?
The sales deck is best used with the sales pitch and demo.
Each of these sales enablement content plays a significant role.
The demo shows the product in action, the sales pitch positions it as the best solution, and the sales deck helps bring the sales pitch alive.
Here are the hallmarks of an effective sales deck:
Pain point-focused: Many successful sales deck examples drive and agitate the prospect's pain points. They trigger an emotional response.
Storytelling: Stories bring prospects along with you on a journey. Show how your product helps your hero customer succeed in a captivating sales story.
Product features and benefits: Spotlight your product's key features and how they change the prospect's life for the better.
Social proof: Customer testimonials and ratings instill confidence. Gather positive customer feedback and five-star reviews from G2 and Capterra to show prospects that they can't go wrong with your product.
Now that you know what makes a powerful sales presentation, let's explore five great sales deck examples.
5 B2B & B2C Sales Deck Examples and a Breakdown of Why They Work
1. GoSquared: Lead With Awards
It's challenging to sell a product no one's heard of, so much so that 71% of buyers will not purchase it if they don't recognize the brand.
This begs the question: Does this mean obscure (but equally brilliant) businesses are doomed to fail?
Not at all.
Fortunately, there is a way to bypass the "I've never heard of your company before" customer objection.
And that is to lead with awards in your sales deck.
Note this sales deck from GoSquared. While the design looks aesthetically pleasing to the eye, it doesn't exactly create confidence from the get-go.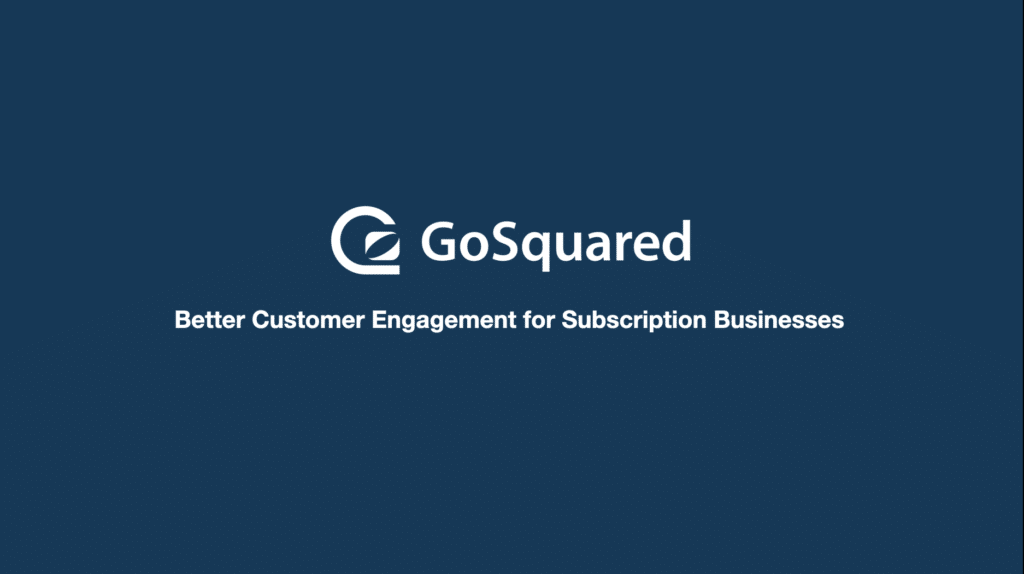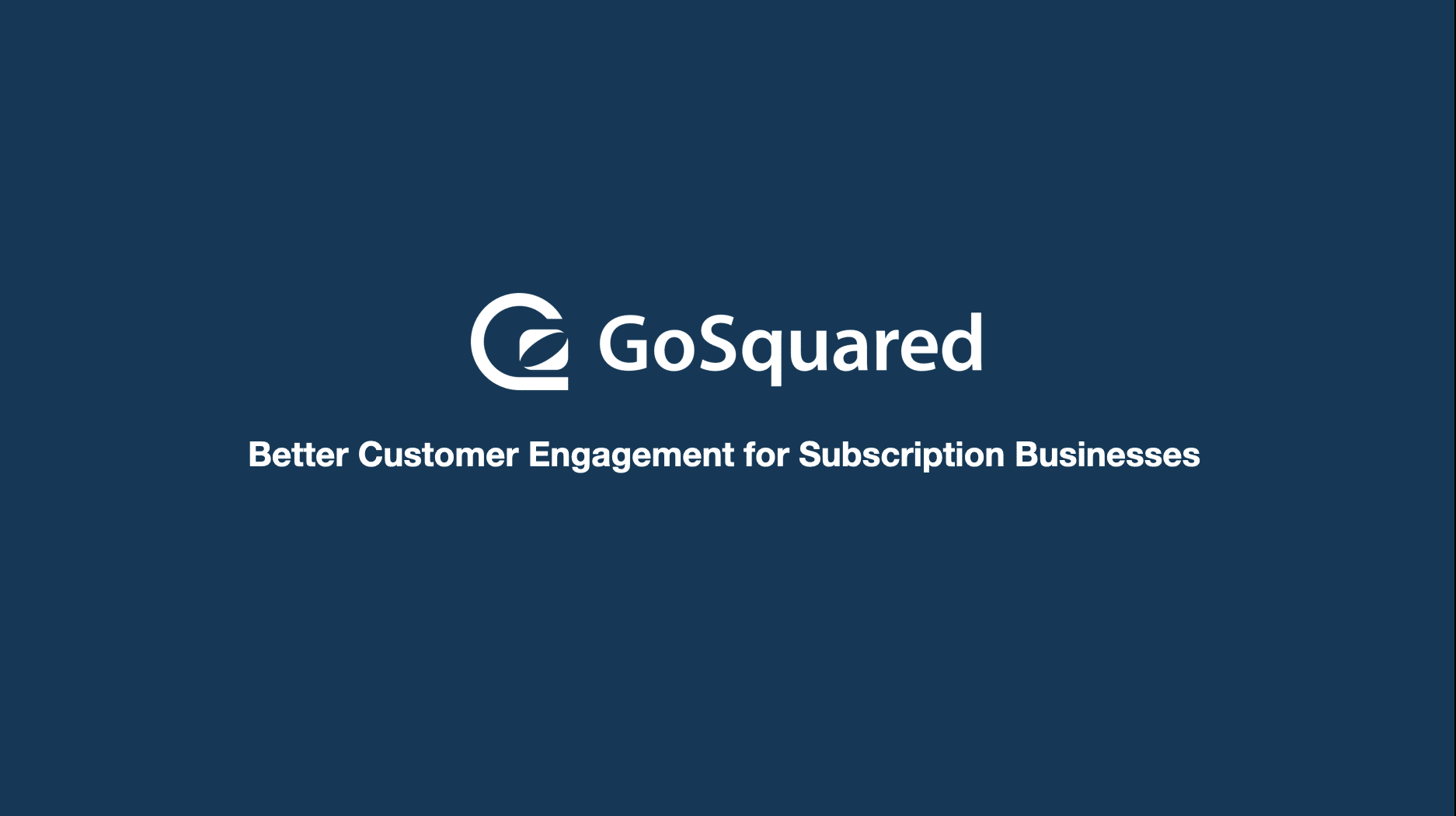 Now compare it with the second version.
Did you see how the trust badges and ratings immediately change how the prospect views the product in a single slide?
The social proof instantly boosts the startup's credibility.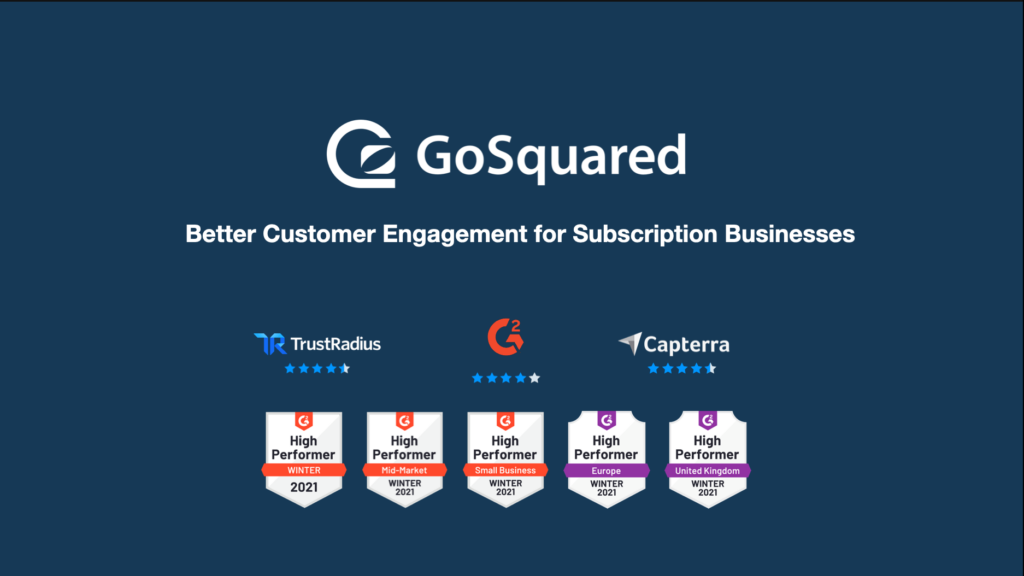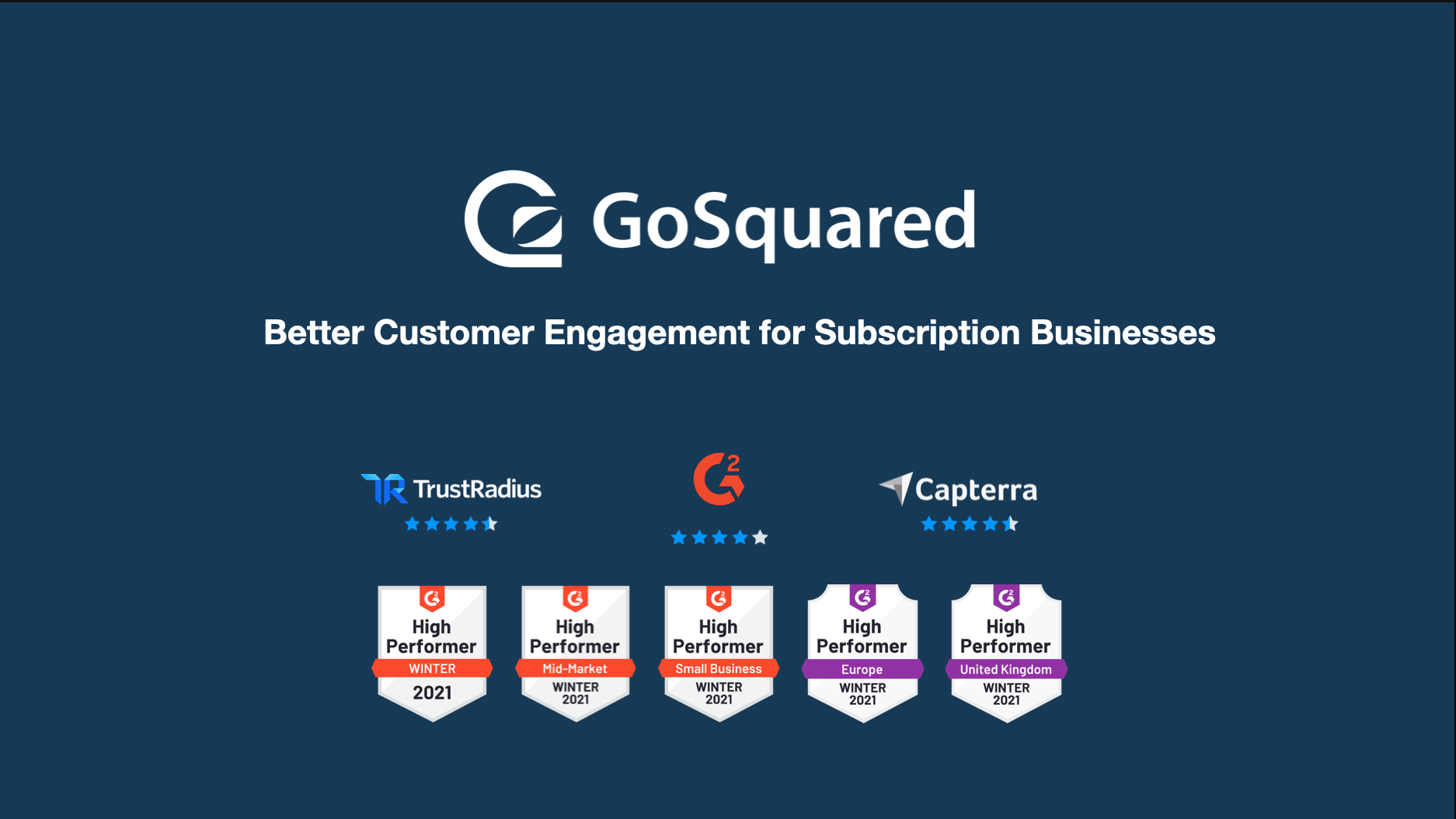 "Lead with awards to instantly de-risk your brand for prospects," shares Russell Vaughan, sales engineer at GoSquared.
"You can leverage the strength of brands like G2, Capterra, or Trust Radius along with the social proof of the reviews and awards."
Why does this sales deck examples #1 work?

 GoSquared shifts the tone of its sales presentation from the first slide.

 What was once an okay deck turns into an impactful impression that earns instant credibility. 

 Since using this sales deck in the discovery call, GoSquared increased its demo bookings by 50%. 
2. Nolah Mattress: Identify Biggest Pain Point and Agitate It
Note: The following sales deck features a B2C company, but the principles apply even in B2B businesses. After all, it's all about selling to people.
Your sales deck tells prospective customers why they should care about your product. If your presentation fails to show that, they're not going to buy, no matter how persuasive the sales rep is.
This is where customer research comes into play here.
When Nolah Mattress researched its customers, it uncovered a gap in a specific demographic: Side sleepers.
The mattress company spotlighted this underserved audience in its sales and pitch decks and web copy.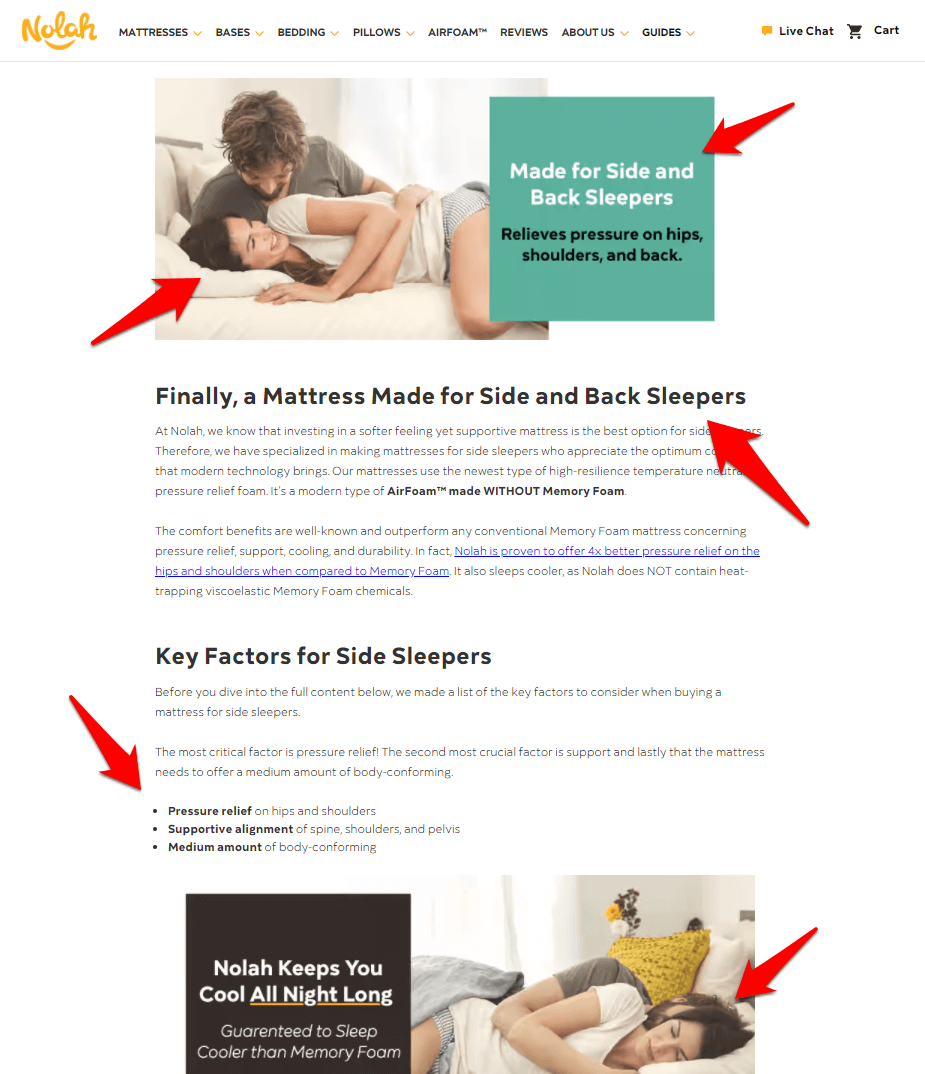 The result?
"The conversions spoke volumes about this shift. We saw a 30% monthly sales increase on average, with a 75% increase in one of our best months."

Stephen Light, co-owner and CMO of Nolah Mattress
Why does this sales deck examples #2 work?

Nolah Mattress discovered a gap in the market and shifted its sales deck to target this specific demographic.

It stands out from the sea of sameness by driving and agitating this pain point that no competitor has.  
3. GoodHire: Show Before and After
It's not always easy for prospects to visualize how a product makes their life better.
Sure, you can lay out one benefit after another in bullet points, but they don't exactly paint a distinctive image in the prospect's head.
In Mike Grossman's experience, the lead will quickly turn cold if you don't show how your product adds value in the sales deck and pitch.
The CEO of GoodHire adds, "Your sales deck should always outline the prospect's problem and how you solve it. This is the quickest way to overcome barriers preventing a sale."
"Many salespeople make the mistake of listing out product features and pricing in their sales deck without leveraging this all-important perspective: Storytelling. If you don't outline the 'Before' and 'After' states, the lead won't identify with your solution."

Mike Grossman, CEO of GoodHire
Using this story-based format, GoodHire raised its conversion rate by over 25%.
Likewise, iFax vouches for a similar approach. Adam Korbl, the founder and CEO of iFax, says:
"I've been in business for years, and I found out that storytelling is the most effective method for conveying information while promoting retention. Remember to make your story engaging and informative to the consumer's interest and needs."
Let's explore iFax's pitch to show you what we mean:
"iFax, in short, is a fax machine for the 21st century. 

It has been the world's most popular faxing app since 2008. 

There's no faster and more delightful way to send and receive documents online by faxing online and without the bother of a fax machine.  

It includes everything you need to send and receive faxes online securely. 

You can capture documents with the mobile scanner included in this app, connect to cloud storage platforms, import documents, and send them securely.

Fax history is maintained and encrypted in the cloud for optimal security and accessibility. 

You can also sync your fax records and fax numbers online from ANY device. 

Most importantly, this is the lowest-cost fax you'll find." 
Note that the sales pitch above touches on the "After" state.
To make it more impactful, you might mention the pain points prospects struggled with before using the iFax app (e.g., needing a landline phone number, requiring constant maintenance).
Then add relevant data or visuals to back up your statements in the slides. For instance, you could add a few data points about the hidden costs of using and maintaining a fax machine.
Why does this sales deck examples #3 work?

The story-driven framework guides prospects to realize that they need the product to reach the "After" state. 
4. FnXMedia: Feature Hero Customers
Customers rarely take sales pitches at face value.
No matter how much helpful information you pack into a sales deck, there will always be uncertain prospects who question the value of your product.
For Paul Walker, founder of FnXMedia, the problem was multiplied.
He shares with Breadcrumbs, "Because we're a young video production company in a crowded market, customers generally prefer to go with more established competitors."
Fortunately, he overcame it with video customer stories.
"One simple change to our sales deck helps us solve this problem and makes a massive difference. And it comes from one question: Who do prospects trust more, the salesperson selling to them or a customer?"

Paul Walker, founder of FnXMedia
"Prospects may glance at these testimonials on our website," admits Paul.
"But being confronted by them talking in the room when we have their absolute attention takes that to a whole different level."
To replicate FnXMedia's strategy, ensure that your video case study features a:
Client in a relevant industry
Bold claim, ideally one that sounds impossible (e.g., in FnXMedia's case, it's creating 50 videos in a day to generate an avalanche of leads).


Why does this sales deck examples #4 work?

Video testimonials capture the emotion and body language of your clients. 

Prospects can see these past successes on-screen, which builds trust instantly. For FnXMedia, it led to a whole different level of credibility. 
Replicate these sales deck examples' easy-to-apply tactics on your own
Effective sales decks simplify your selling process and accelerate revenue.
Here's what you've learned today from these excellent five sales deck examples:
Lead with awards in the first slide
Identify the prospect's biggest pain point and agitate it
Show a story-driven "before" and "after" narrative
Feature hero customers… in video!
And of course, sales decks are only one part of the puzzle of revenue acceleration.
You'll also need powerful sales battle cards, scripts to overcome customer objections, and a robust lead scoring tool.
Need a hand to identify ready-to-buy leads and surface hidden revenue opportunities? Book a demo with Breadcrumbs today.