It may be a hard truth but rejection is inevitable when it comes to sales. Every salesperson experiences rejection – whether making a huge pitch for a major corporation or just up-selling in a retail store.
However, if your prospects took the time to object, you might be able to keep that conversation going.
In sales, the biggest challenge you face is that you have to deal with customer objections regularly, and turn them around to close the deal.
Choosing how to react to a push back is crucial.
If you're not equipped with the right tools and knowledge to respond to sales rejections, your efforts may go to waste. The solution lies in anticipating and tackling customer objections head-on.
As a salesperson, you want to learn sales tips that can spin every rejection into an opportunity.
Naturally, there is always a good chance that your prospect may reject your sales pitch by flat out dismissing you. So, if an objection arises, you should consider this a good thing.
Why, you ask? If a customer objects but hasn't dismissed you, it means they have enough interest to keep the conversation going. Take this as an opportunity to listen and show that you truly understand their concerns.
Customer objections are opportunities, not barriers.
So get comfy and read on, I'm going to share with you some great sales tips on how to overcome customer objections.
Sales Tips #1: Be Open and Prepare For Objections
First among our sales tips is to prepare for objections. That's because, oftentimes, customer objections can be anticipated.
Consider how your approach is affecting your sale. Evaluate the control of your voice, the expressions and words you use, and work to improve the quality of your in-person, phone, email, and these days, video-chat pitches.
Customer objections are usually thrown out when a client's needs aren't being met, often stemming from miscommunication or a lack of communication. Primarily, they want to be understood and have their needs taken care of.
[Sales tips] Remember when it comes to overcoming customer objections that they are really just opportunities to open up conversations! Make sure to spend some time trying to understand your potential client's needs to avoid any difficult situations.

Customer objections you may encounter: How is your product different than other brands? Use this as an opportunity to differentiate your brand. As a seller ask yourself what competitive features you have vs. your competitors or what solutions you can present. The answer you seek will be the same answer you need.

Sales Tips #2: Make Your Customers Feel Heard
Sales talks are conversations. When pitching your product, you need to keep it in mind if you want to overcome customer objections.
As Roy Bartell once said, "Most people think 'selling' is the same as 'talking.' But the most effective salespeople know that listening is an essential part of their job."
When a customer interacts with a seller, one of the more off-putting aspects is when they feel like they are not being listened to. Active listening is an essential technique for salespeople.

You need to show your prospects that you empathize, care about them, and are not just talking to them because you want them to buy your products.

Don't interrupt them when they are talking. Allow them to express their objections first before showing them that you are on their side and want the same thing. Try always to listen, be authentic in your interaction, and show empathy to ensure the customer feels heard.
[Sales tips] When a customer objects, take note and confirm their concern back. "So what I understand from you is this." (And repeat back their concern.) The chances are good that you already have an answer to their objection, but acknowledging it goes a long way.

Customer objections you may encounter: Are you really listening? Prospects won't be so vocal here.
They may not voice this one but it is best to tune in and allow them to speak first. You'll then be able to counter with what specific ways your product can help improve their business. Plus, they'll be more cooperative as they'll feel heard rather than being talked at and sold to.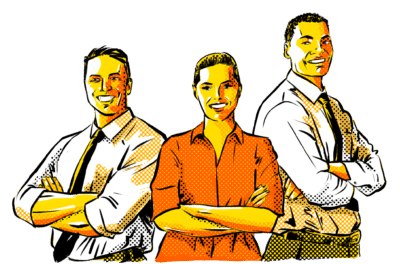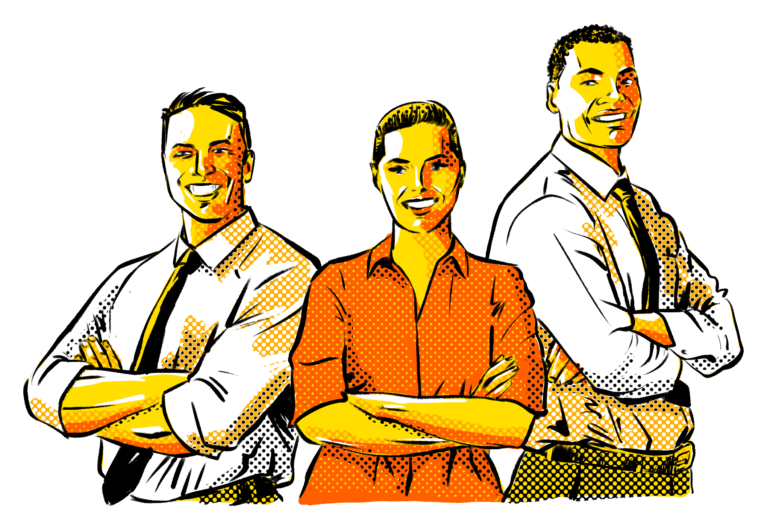 Sales Tips #3: Explain How Your Solution Helped Others
If your sales professional reacts too defensively, overbearing, or unclear, you might lose the customer.
Customer objections can be easily overcome when you are sure your client understands that their concern makes sense.
First, ask yourself if their objection is valid. If it is, then you have to acknowledge that and provide a clear solution that will build their confidence.
Try to give them an example of a client with a similar concern, and explain how your solution solved that problem.
Remember, everything is a value exchange – show them how you can create more value than your competitor.
If they had raised the same objection in the past, don't go back and rehash all the things you told them earlier on, you will likely get objections again. Use this as a chance to take a fresh approach. Telling them new information about the product will make them more willing to talk to you.

[Pro Sales tips] Try asking your prospect a question like "Can you tell me a little more about what's holding you back?" Their answer and introspect might enlighten you to what you will need to address to convince them otherwise.
Customer objections you may encounter: We are happy with what we have and it will be too complicated to transition at this time. Just show them how others have transitioned with no fuss. Keep it simple, tho – as your solution. Be prepared with some materials with rich visual elements. Pictures, tables, charts, maps, you name it. You'll find these will be useful in difficult situations.
Sales Tips #4:Take Notes And Measure Your Performance
Next in our sales tips is tracking. Yes, because customer objections can be tracked – and they should.
Be sure to crack out the numbers and start comparing your sales conversion rate to your industry's average to help make you more efficient. You may be feeling like you hear many 'no's, but that could be perfectly normal for your product.
Entrepreneur and author Jim Rohn once said, "Practice is just as valuable as a sale. The sale will make you a living; the skill will make you a fortune."
Examine each sale in detail and keep track to identify what went wrong and what went right for you.
You will learn why your pitches fail and you can use this information to improve your sales in each circumstance and what helped drive your sale home to consider for your next pitch.
[Pro Sales tips] It would be best to avoid comparing yourself to others in your industry without knowing your personal sales statistics and abilities.
Customer objections you may encounter: Your product is too complex, we may not want to deal with it.
This is an excellent time to listen to their concerns and ask about what they believe would be easier to work with. Always take notes and listen. Even if you don't get it this time, you can track it and use it in the future.
Sales Tips #5: Exercise Lateral Thinking & Start Where You Want To Finish
Many customer objections can be hiding underlying issues that the buyer can't or may not be ready to articulate. Often the real problem isn't what the buyer first tells you. It's your job to get to the heart of the objection and then fully understand it and its real source.
The answer to this question is going to be what will set the tone for the resolution all-the-while working within the realm of what's possible in the business's scope.
It can be surprising how fair and thoughtful customers can be while taking their interests and the business' interests into consideration during your interaction.
[Pro Sales tips] It's a smart idea to begin every customer resolution with one question, "What is your desired outcome?"
Customer objections you may encounter: I'll do more research / send me an email. While these aren't definitive 'no's,' make sure to have that information ready and encourage them to go over it with you immediately. Don't feel like you've been blown off: you've been given the opportunity to present it further. Ease up on the pitch and try to release any pressure the prospect may be feeling by adding value and explaining your product better.
Sales Tips #6: Ask Questions, Acknowledge, And Address Concerns
An easy launching point to address customer objections is to ask as many questions as possible. You could take this as an opportunity to understand their reasons for any hesitations or concerns and show your prospective customers that you can empathize with them. Plus, it is a smart way to keep the conversation going.
One of the biggest sales tips you could be given, and one you may have guessed by this point already, is that the longer you can keep the conversation going, the more opportunities you will have to convince them.
As soon as a potential client raises any objections, resort to asking them questions to keep that conversation going.
And remember, when addressing customer objections, always be clear and concise.
[Pro Sales tips] Your demeanor should be calm, upbeat, and curious. Once you understand and can get to the root of the problem, you will be ready to deal with it and confidently tell them how your product will help them grow. Consider Budget, Authority, Need, and Timing (BANT) before trying to commit to chasing your prospects. This way you are not wasting both their time or your own.
Customer objections you may encounter: Let Me Think About It. Once this objection pops up you might feel like you're in a bind, but there are a few steps you can take to avoid it. Try to keep in mind you're not selling your product, you're selling them the benefit of your product. Have you made clear how your solution can ease their pain points? Have you established trust and built confidence in your delivery?
Sales Tips #7: Be Honest About Your Product
No product or service ever is going to be 100% every time what the customer is looking for.
This is why it is essential to be upfront in detailing what your product can and cannot do. Back it up with case studies about customer stories like we referred to earlier.
Honesty will build your credibility. Be candid in dealing with complaints, this will help alleviate customers' concerns, and it will instill their trust in you.
And, let's say it out loud: pricing concerns are most likely going to be one of the most common customer objections that you'll come to face and one in which frankness is crucial.
If you're facing an objection when the customer is already using similar products on the market or maybe complacent with the company they're working for, you may need to ask yourself:
Are they having trouble seeing the item's value?
Is it because they think they can purchase it for less elsewhere?
In both cases, it is a matter of getting customers to see the value in your product. You'll want to highlight those specific benefits that would justify the cost for your potential buyer.
How will it be an advantage for them? Why is it worth the price? Will it essentially "pay for itself"?
[Pro Sales tips] If a potential client truly does feel that the item is out of their budget, you should not offer to make it cheaper and devalue your product. Consider another avenue and talk about how the product can save them time and money in the long run. Use it as an opportunity: as soon as a prospect raises any objections, resort to asking them questions to keep that conversation going.
Customer objections you may encounter: Your [product or service] is too expensive and [competitor] is more affordable. Before you jump to offer a discount, make sure you've put on the table why your product is better and worth the investment. Refer back to your research, either on your competitors or the product they are already using. Use this as a chance to assert how the product you offer will help their business succeed and make their processes more streamlined.
Sales Tips #8: Present Relevant Facts And Stats
Whenever you are meeting a prospective customer, be armed and ready with a full arsenal of good knowledge of relevant facts and statistics. This will come in handy for you to convince your clients when they raise objections.

Customer objections here might be "I use [competitor] because it's better or more affordable".
As American author, real estate investor, and sales trainer Grant Cardone once said, "Price is a myth. While the buyer may research the lowest price, it is the value that they really want, even during tough economic times."
Stick to the facts and have your testimonies, your stories, and yourself ready to put these key cards on the table when you're trying to steer them in the direction of why your product is more valuable for the price.
[Pro Sales tips] You can handle these kinds of customer objections by presenting them with hard facts to help them see why your own products or services are better or would be a better choice for them to move forward with.
Customer objections you may encounter: Your product is too expensive, what value does it serve us? A great way to answer this question is to make sure you've come prepared with any statistical data, charts, and research prior to your meeting about the company and how your product will benefit them specifically.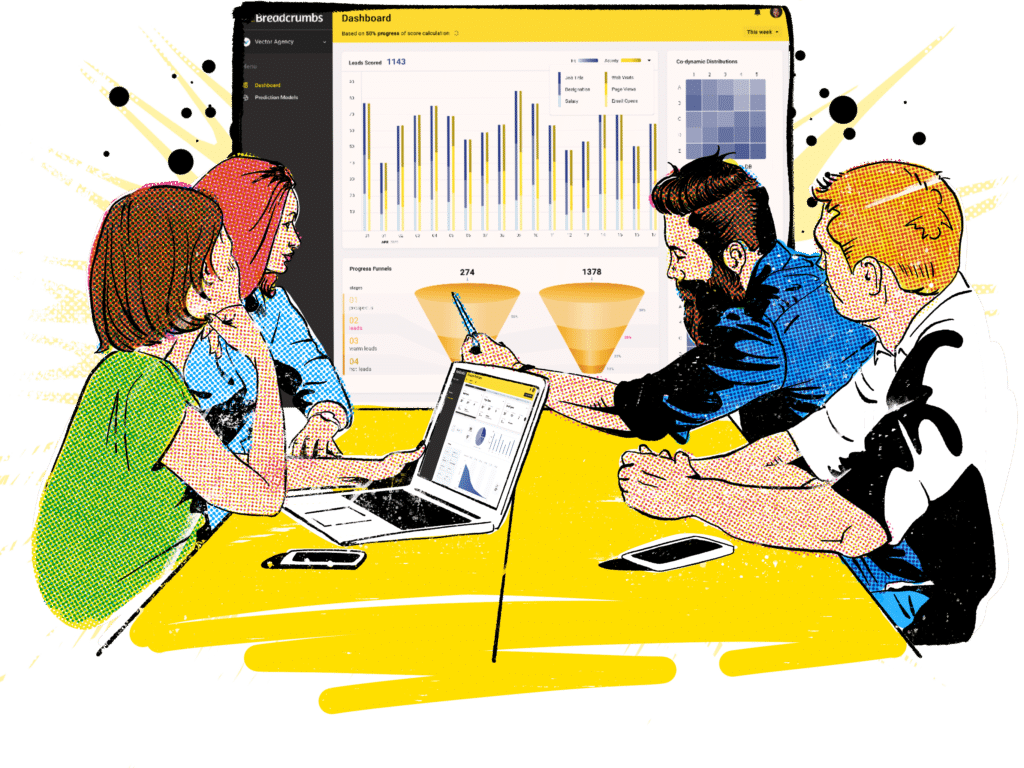 Sales Tips #9: Get Personal And Tell A Story About Your Experiences
People, by nature, love stories.
A good story can spice up or even spark up a conversation, but did you know it can help prevent customer objections?
We talked about customer stories in one of our previous sales tips, you can use them here too and share stories about other customers who had similar objections during the sales process but ultimately moved forward with your offering and saw business success as a result.
That way, you demonstrate empathy for the customer by acknowledging their concerns while also showing why other companies decided to move forward and found value in your solution.
[Pro Sales tips] always go to a sales meeting armed with good stories that can be tailored to common customer objections – stories that tell how other people with similar protests could solve their problems by using your products or service. If you have a funny story, lead in with that. Humor is also naturally engaging and will keep your prospective buyer interested in hearing what you have to say.
Customer objections you may encounter: We haven't heard of your company before, we work with [a well recognized] company. This is a great opportunity to break out those story-telling chops if you've shown up prepared. You will want to paint the picture of the companies you've worked with prior and what your product or you have done to improve their success to really capture the attention of your prospect.
Sales Tips #10: How To Handle The Hard 'No'
If you've tried a swing at all these techniques and you're still looking at a 'no', don't press it. That might annoy prospects and get them in an even worse disposition toward you and your product.
Instead, thank them for their time, but make sure you catch an e-mail address, so you can re-group and research before you come back. Maybe it's just a bad time for them, being too pushy may backfire.
[Pro Sales tips] If you have used all these sales tips during your pitch, you'll likely know when and how to reach back to them with a fresh head. Maybe a different salesperson, some new features, or exciting opportunities, all weigh heavily in how you choose to respond to this hard no. Take it as a learning experience, and a chance to connect directly, not merely through sales. Those connections could lead you to a better fit down the road.

Customer objections you may encounter: No. We are not interested at this time. This is just that, a 'No'. While not necessarily permanent, the customer should be able to freely and comfortably say no to the product without feeling any pressure from the salesperson. You can continue the conversation if the prospect is willing to talk but consider more light-hearted or informal topics where you can take this opportunity to establish a personal relationship with your prospect.
In this post, we went over some useful sales tips to overcome customer objections to boost your sales and the quality of your interactions. Now back to you: are there any sales tips you used in the past to overcome customer objections that were not mentioned in the article? Share them in the comments below.