Accelerating revenue becomes a lot easier when you overcome customer objections.
In fact, salespeople who bypass these hesitations enjoy a close rate as high as 64%.
In this post, we'll walk you through the most common customer objections and how you should respond to get a yes.
What are Customer Objections?
Customer objections are concerns raised by prospective customers during the early sales process.
Ranging from budget to features, it almost always falls on the sales team's shoulder to overcome them and persuade prospective buyers to say yes.
Pro tip: Make sure you're targeting the right buyers before pitching to them. Sometimes "no" is a sign that you're wasting time on the wrong audience! Use a tool like Reveal to accurately pinpoint your best customers today. More on how this works in the next section.
6 Common Types of Customer Objections and How to Respond to Them
Objections in sales are not necessarily a bad thing.
It's an opportunity to gather intel about your best buyers today and position why your product is an irreplaceable solution to their problems.
Here are six typical sales objections you'll hear from time to time, along with tried-and-tested objection responses.
Customer Objections #1. Lack of urgency
Some "nos" are temporary.
That one prospective buyer, who fits your buyer persona and ideal customer profile (ICP) to a T, may reach out again in the future.
But for this to happen, you need two things.
How to respond to customer objections according to Airbase
Buyers who don't see your product as relevant right now are usually unfit buyers.
If you're unable to proceed in the sales cycle because of this, according to Jaakko Iso-Järvenpää, former VP of sales and customer success at Airbase, ask yourself these questions:
Is the buyer the right person to talk to?
What other priorities does the buyer have?
What needs to change in the product to become relevant, and when is that likely to happen?
The first question is perhaps the most vital.
If you're targeting the wrong audience, your efforts to figure out their priorities and product needs won't matter.
To make sure you get started on the right foot, use a tool like Reveal to identify your best customers today. It analyzes your entire marketing, sales, and product data to highlight the specific attributes and actions you should focus on to accelerate revenue.
Here's how it works:
Select the segment of contacts to define success (e.g., users on the Business plan)
Reveal your results
Breadcrumbs will show a list of attributes that make up your ICP and the specific actions (e.g., email clicked, trial sign-up) that generate revenue.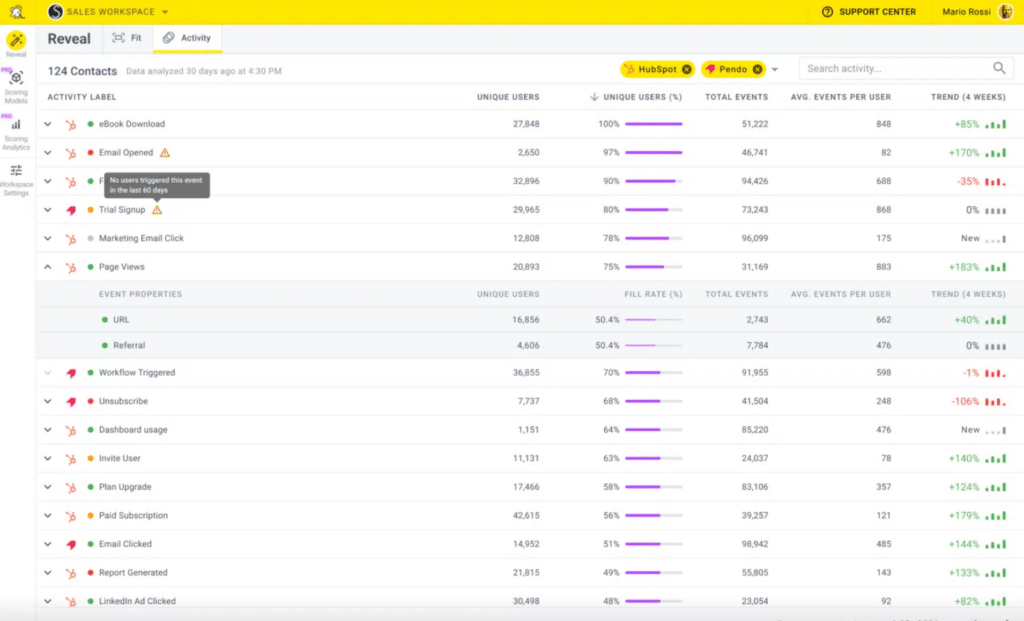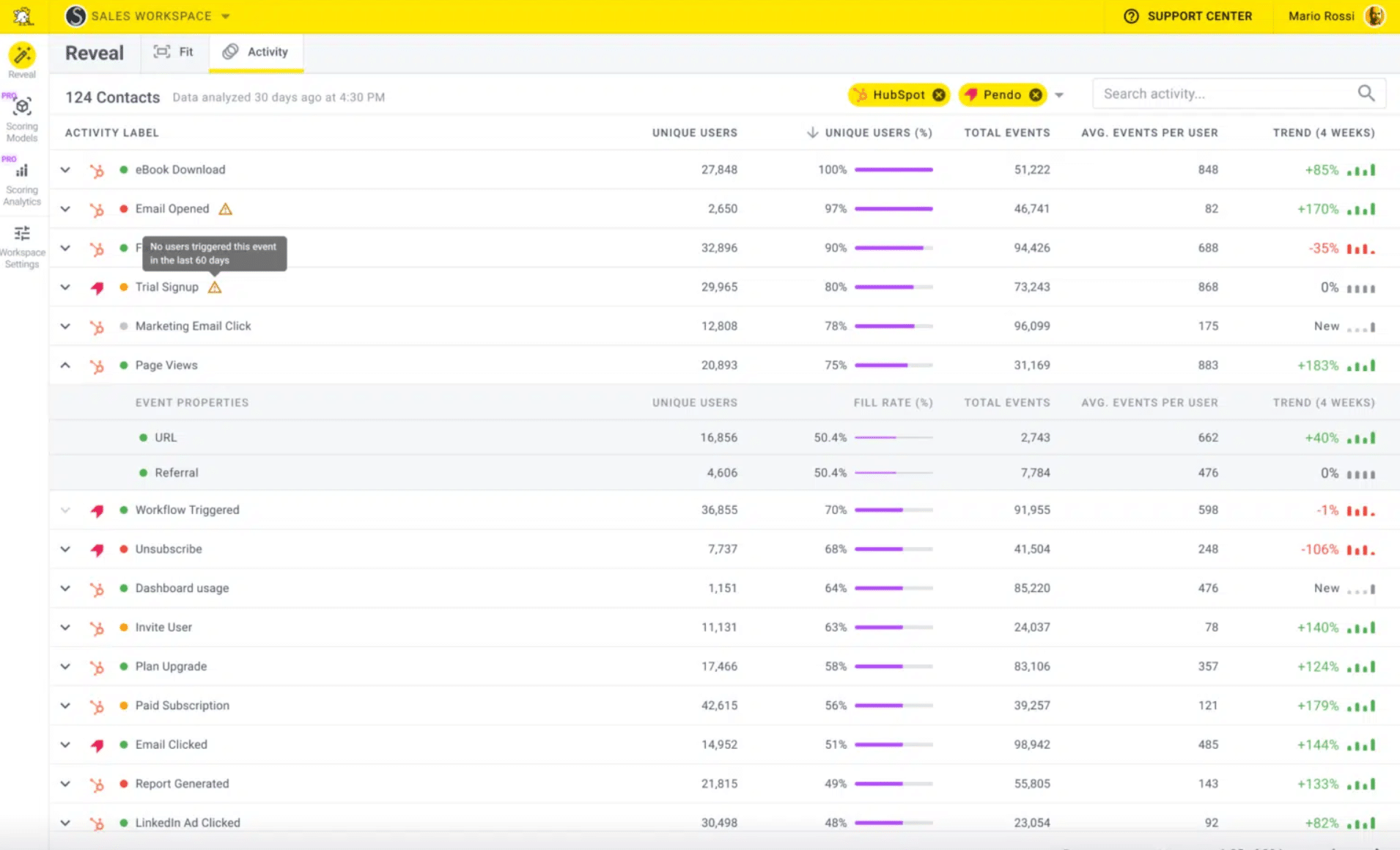 Adjust your ICP accordingly and share it widely with the revenue marketing team. This ensures everyone gets aligned on your best customers and can focus on conversations that drive the biggest conversions.
Create your free account on Breadcrumbs to uncover your most profitable customers today.
Now that you've identified the right buyer (and they're showing signs of skepticism after hearing your elevator pitch), it's time to proceed to the next step: building rapport and social capital early in the conversations.
This can look in a myriad of ways, like sharing relevant and helpful content via email periodically.
At Airbase, account executives (AEs) would keep in touch with prospects on LinkedIn. These AEs would share interesting articles before the reconnect date. At this stage, there are no pitches nor any counter-favors.
"I can think of many cases where even CFOs get back and say, 'We're ready to evaluate you now.' That's when the rapport built earlier kicks in."

Jaakko Iso-Järvenpää, former VP of sales and customer success at Airbase
Engagement fosters customer trust. By continuing to share relevant content early in the buying journey, the AEs at Airbase are seen as trusted advisors. Because of this, they don't need to start from scratch when the sales process starts again.
Key takeaway: Build social capital early in your sales conversations and maintain communication to stay top of mind.
Customer Objections #2. Lack of time
Buying a software product involves precious hours of time.
It's time any potential buyer would rather spend on traditionally value-added activities, like leading the RevOps team or scaling the go-to-market strategy.
Heck, even distilling insights from a sales dashboard sounds more fun than importing years of data into a new software!
PromoPrep is no stranger to such time-based objections.
The five-year-old startup often sees prospective clients lamenting the difficulty of bringing in historical data into its marketing calendar software.
"The data still needs to be formatted in a specific way," admits Steve Lamar, founder and CEO of PromoPrep.
"Even though there's an import tool, it's a time-consuming task for the team."
How to respond to this customer objections according to PromoPrep
43% of consumers don't mind paying more to enjoy greater convenience.
The next time a prospective buyer groans about the hassle involved switching to your product, offer to take it off their plate.
PromoPrep offers bulk uploads of data to the client's calendar. Besides improving the customer's experience, the startup unlocks an additional revenue stream simultaneously.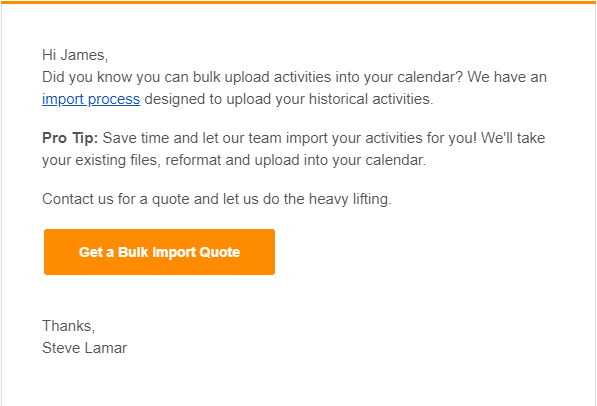 Key takeaway: Offer a white-glove service to overcome time-based customer objections (e.g., assisted migration with integrations and data importing).
How to respond to customer objections according to PickYourSkills
Timing objections happen all the time.
Likewise, Napta (formerly PickYourSkills) has its fair share of hearing, "It's not a good time," from potential customers.
Estelle Barthes, head of content and communication at Napta, shares with Breadcrumbs, "Your goal as a sales representative is to reassure prospects you're aware of the challenges at stake."
What Barthes means is that you need to prove your claim. Provide credible evidence in your sales pitches that the product is worth investing in right now and that the results or outcome outweigh the effort required.
How Napta does it?
It asks existing clients to put in a good word for them.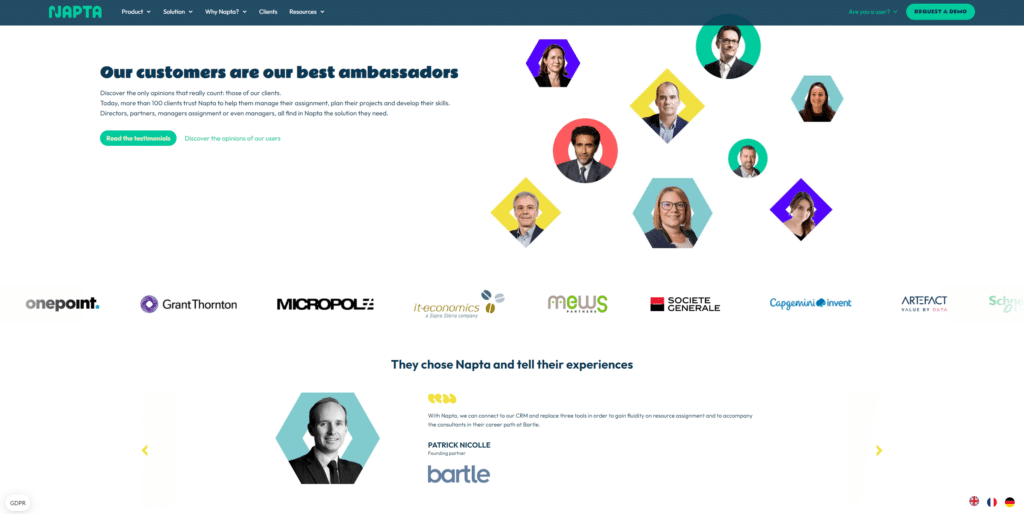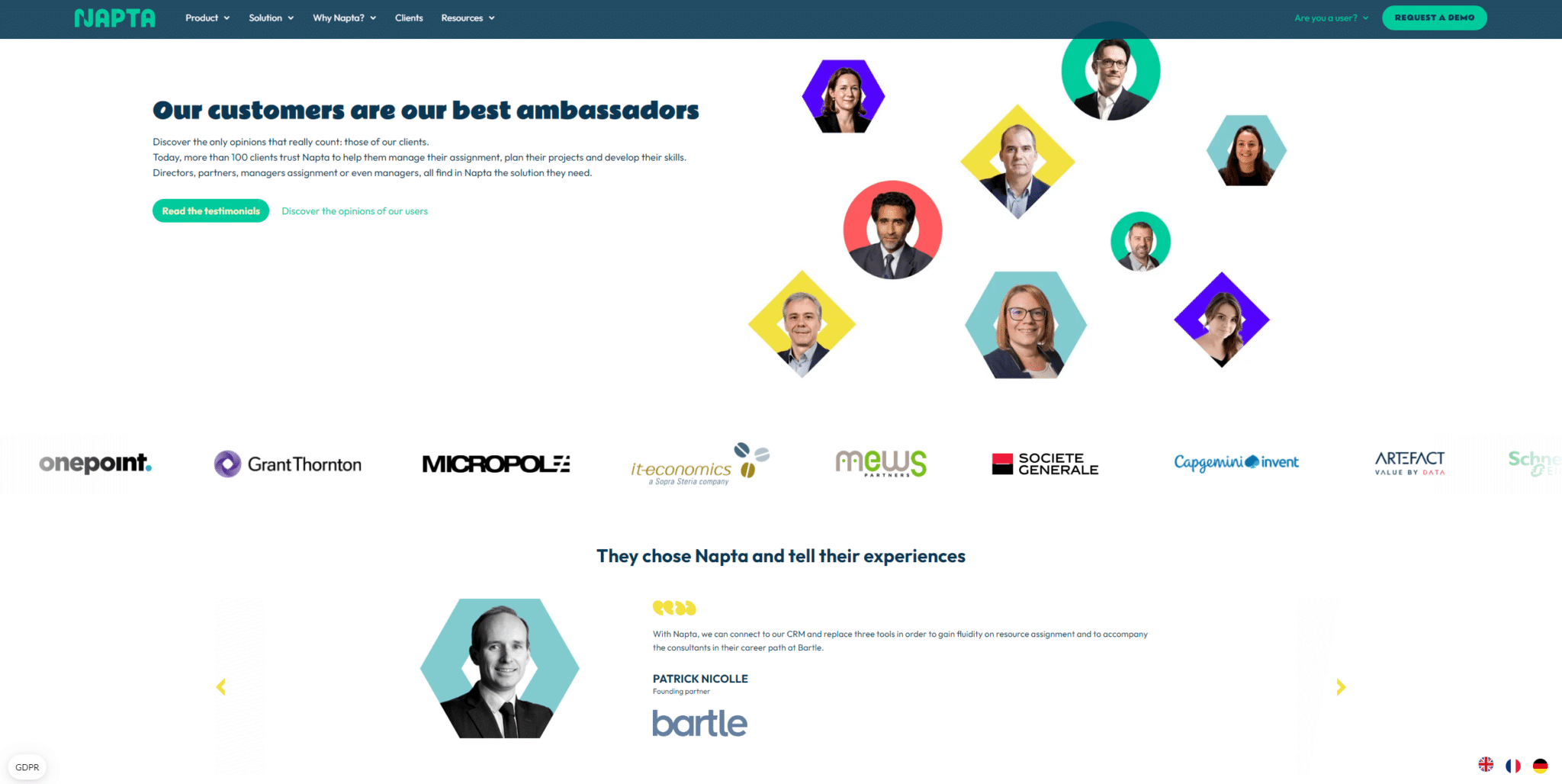 "We put prospects on the phone with current clients," explains Barthes. "Then we deliver our promise, and prospects become advocates a few months later."
Note that Napta doesn't take part in the call. Only the prospect and client are involved. This lets both parties speak "freely and honestly" without the awkward pressure of the team listening in.
"Our primary goal is to create and maintain a strong and trustworthy relationship. That's why we don't offer any compensation or benefits for a referral. Our clients accept out of goodwill."

Estelle Barthes, head of content and communication at Napta
The startup's approach to sales is worth replicating.
Not only does it reinforce the brand promise, but it also fosters a company culture of confidence.
Napta shows that it stands by its product and isn't afraid to prove it with external confirmation.
Key takeaway: Maintain strong and trustworthy relationships with your current customers. Ensure they're happy with the experience that they will heartedly agree to vouch for your product when the need arises. Let them do the talkin'!
Customer Objections #3. Lack of Budget
It's tricky to overcome pricing concerns because there are multiple layers to it.
Pricing objections, according to Arvindha Barathi, director of business development at Everstage, usually occur when:
The account executive or prospect forgot to bring up the budget during the discovery call
A competitor with an aggressive price reached out to the prospect during the evaluation phase
The prospect is ready to buy and is negotiating one last time to reduce the cost
The sales team didn't involve the procurement team in the early evaluation stage
The prospect's company is experiencing budget cuts caused by unforeseen circumstances (e.g., revenue hit by COVID)
Yep, not that straightforward.
How to respond to customer objections according to Everstage
The key to bypassing pricing objections is to trigger and agitate the prospect's pain points, so much so that they shift from a cost mindset to a value-based one.
At Everstage, the sales team would give prospects a quick rundown on the product's ROI using the following questions:
1. "How much time and money do you spend on [pain point] every year?" (e.g., "How much time and money do you spend on closing leads every year?")

2. "Have you ever messed up [pain point] by [current solution prospect is using]?" (e.g., "Have you ever wasted time on low-quality leads by using [competitor's product]?")

3. "Have you ever made [cost of pain point]?" (e.g., "Have you ever experienced major silos between marketing and sales, which resulted in a disconnected customer experience?")
These open-ended questions help prospective buyers think through the cost vs. value debate and connect the dots on their own.
"They shift away from price to the frustrations of their jobs," says Barathi.
Pro tip: Some buyers may use pricing concerns to "mask" their actual objections. If you sense the prospect not being fully transparent, consider asking "If not for the budget, what are the other red flags coming your way?" to encourage them to open up.
If all else fails (budget can be a genuine crisis and there's nothing much we can do), continue to nurture the prospect and have the sales team follow up periodically.
Key takeaway: Demonstrate the product's value to shift the prospect's mindset from cost to value. 
Customer Objections #4. Lack of Features
Customers have unique needs that specific features can only solve.
A bootstrapped startup, for instance, would require different product functionalities compared to a VC-funded company planning to move upmarket.
Whether you pitch to small or big companies, there comes a day where the prospective buyer will question your product's missing features.
As the underdog, BidFortune is all-too-familiar with such customer objections.
"Our objections are either about our slightly different workflow or missing features," shares Sandeepan Jindal.
How to respond to customer objections according to BidFortune
Customers have more confidence in a product if it has the features they're looking for.
If it lacks certain features, it signals to buyers that it's not the right fit.
But here's the thing.
Customers don't know what they want, and it's almost always up to businesses to figure out what they're going to want before they do. *paraphrases Steve Jobs
Talk to your customers to understand how they use the product and show them how they can use it more effectively, with or without the features they're looking for. You might suggest integrations or other workarounds.
When customers couldn't find the government contracts on BidFortune and brought the issue to the team, they had no idea that other platforms also lack this feature. To win back their confidence, Jindal and his team share this discovery with prospects during the call, along with a beta tool to show that the feature is in the works.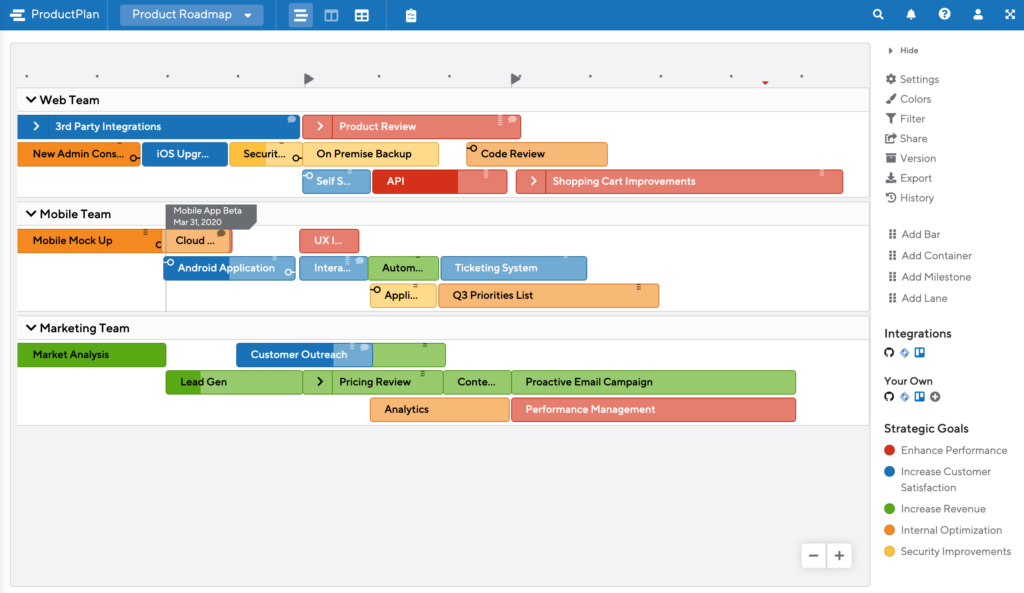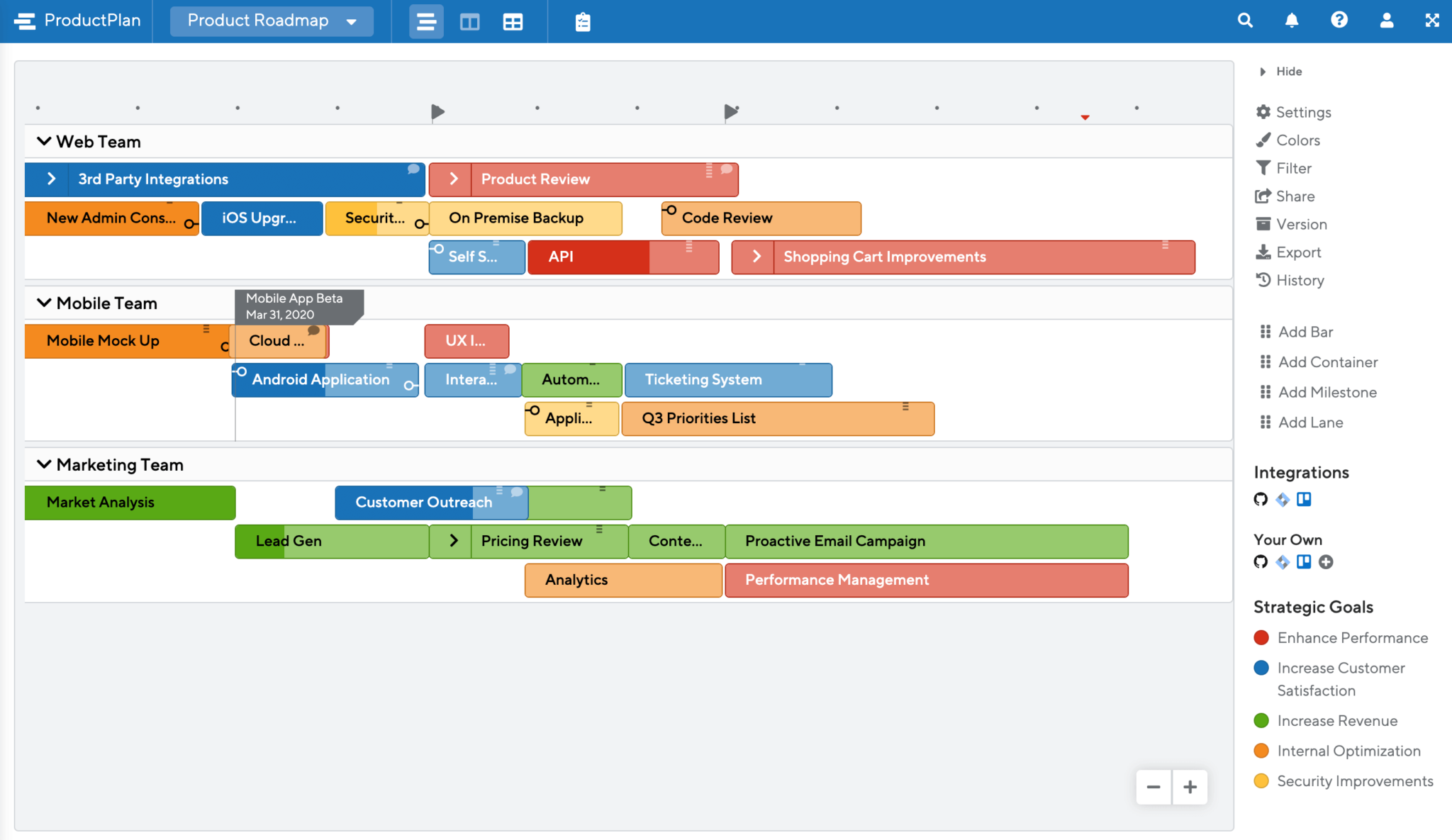 "We also shared our beta tool (where some of our advanced search features are being built), which provides a comprehensive search and provides slightly better results. Most customers understood and were happy to continue."

Sandeepan Jindal, co-founder of BidFortune
You can replicate BidFortune's approach on your own.
If prospects are looking for a feature that exists, but they're not aware of it, send a quick walk-through video or educate them during the onboarding call. If it's a missing feature, share your product roadmap, and an estimated date when it'll be ready.
This might persuade them to stick around.
Key takeaway: Have customers walk you through how they use the product. Guide them how they can use it more effectively, with or without the features they're looking for. 
Customer Objections #5. Lack of Need
Customers don't always know what they need. *echoes the previous point
Contract Hound, a startup that sells contract management software, generates leads through cold emails and cold calls. The most common objection it's heard so far is:
"We're too small to need a system like this."
How to respond to customer objections according to Contract Hound
For most of us, our first instinct is to argue about numbers when faced with this objection in sales (e.g., "companies lose millions of dollars from…"), but based on founder Nicholas Holmes' experience, there's another solution far more effective.
And it's appealing to positive emotions.
"We focus on the sense of RELIEF our other clients feel when they know that everything is under control. It's a positive spin, rather than the negative spin, and it's far more impactful."

Nicholas Holmes, founder and CEO of Contract Hound
Interestingly, Holmes' approach is wildly similar to the AIDA copywriting formula (attention > interest > desire > action).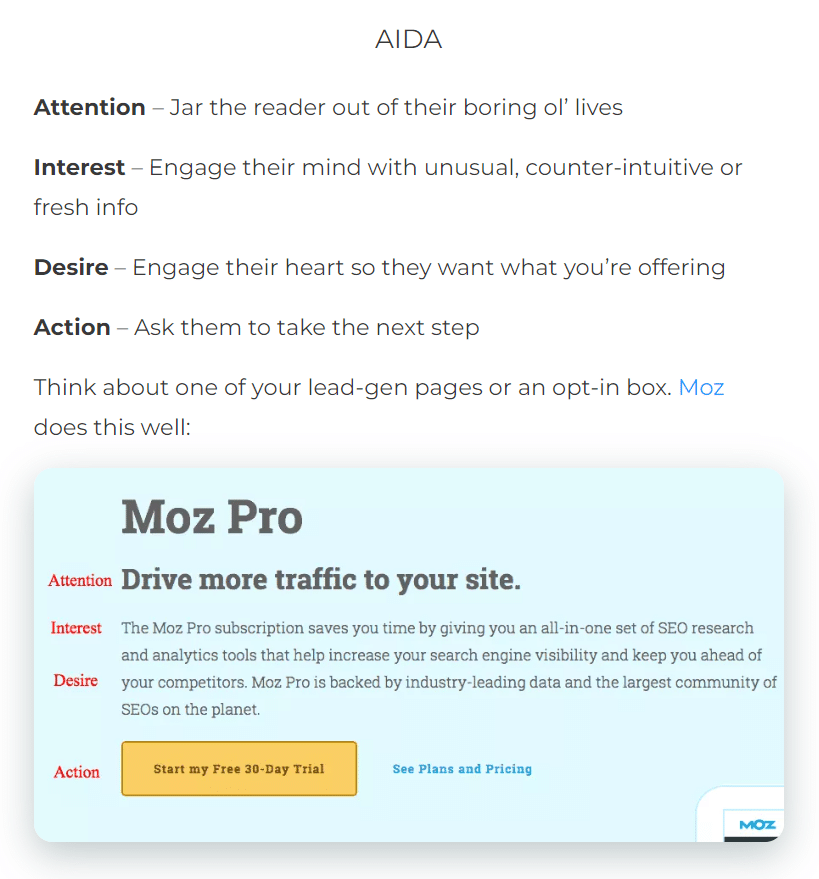 Instead of jumping right into the negative emotions, you pique the prospect's interest with a problem they haven't thought of and move them to desire a solution to fix it asap.
Key takeaway: Appeal to positive emotions to engage your buyers' hearts and minds
Customer Objections #6. Lack of Trust
81% of customers refuse to buy from a brand they don't trust.
That's a dangerously high number.
And that's the situation Ofir Yogev found himself in at Meetengo.
"Prospects are worried we'll fail and close shop after integrating our engagement tool into their platform," reveals the co-founder and chief business owner.
"I'm sure many B2B startups face this issue, whether or not they're told about it."
How to respond to customer objections according to Meetengo
Customer trust drives business growth.
There are multiple ways to boost customer trust depending on where the customer sits in the buying journey (e.g., tailoring the customer's experience and improving customer service in post-purchase).
At this stage, where you're trying to overcome trust objection, your best bet is to show hard-to-beat social proof:
Present advisory board: Talk about your startup's advisory board to instill confidence (e.g., "John Doe, one of our advisors, is a VC who's invested in 22 startups over the last ten years and led five of them through IPO.")
Share wins: List the achievements under your belt to assure prospects they're making the right decision (e.g., "This isn't our first rodeo. Before this, we were the co-founders of [Startup], a SaaS tool that [Company] recently acquired.")
Demonstrate commitment: Prove you go the extra mile for customers (e.g., "We went from 0 customers to 1,593 in two weeks. To support them, we built a Facebook Group where they can ask questions, share tips, and learn from other users.").
"The last thing most companies want to do is bet on a startup no one does," adds Yogev. "It's a major trap many startups fall into, and if you don't know how to defuse this bomb, you can't succeed."
Key takeaway: Share your expert-backed credentials to instill brand trust and confidence.
Customer objections are temporary obstacles in the buying process
It's disheartening to hear objection after objection. Fortunately, these startups proved it is possible to convert skeptic prospects into customers and advocates.
Before you think about overcoming these objections, make sure you're targeting the right buyers.
Breadcrumbs is a fully featured contact scoring tool that helps you identify your best customers today.
Gather your existing marketing, sales, and product data into one place for a bird's-eye view of the attributes and actions that make the biggest impact on your revenue. You can also use it to identify all qualified leads (e.g., MQLs, PQLs, SQLs), at-risk users, and customers with upsell potential.
Create your free account on Breadcrumbs to accelerate revenue at all stages of the buying journey today.
FAQs
What are customer objections in sales?
Customer objections are concerns raised by prospective buyers during the early sales process.
What are the most common types of objections?
Timing objections, budget or price objections, authority objections, to name a few.
How do you deal with customer objections?
Depends on the type of sales objections you're facing! For example, if a buyer protests about the time required to invest in your product, consider offering a white-glove service (e.g., assisted migration) to take it off their plate.