Salespeople who overcome customer objections can have a close rate as high as 64%.
Fantastic news, isn't it? Goes to show that those pesky "no" you've been hearing is temporary.
But this begs the question: How should you respond to convert these prospects?
That's precisely what you'll learn in this guide. Today, you'll discover the startups that:
Converted time-starved prospects to loyal customers without performing any massive legwork
Persuade "unaware" prospective customers by appealing to positive "feel good" emotions instead of negative ones
Convince doubtful prospects to buy despite *gulp* worrying that they'll shut down, and more
Alright, let's begin.
Recap: What are Customer Objections?
Customer objections are real concerns raised by prospective customers during the buying stage. As the salesperson, you need to persuade these prospects to say yes.
Pro Tip: Before we dive into the sales tips, remember to include your most common sales objections in your buyer persona. It'll help your sales rep focus on the right leads, close them quickly, and accelerate revenue in the long run.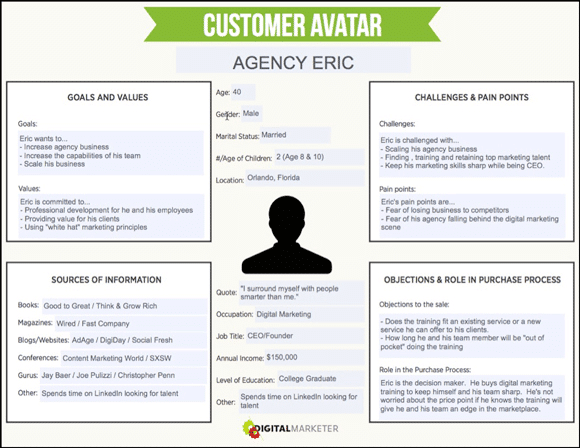 Pair your newly-updated buyer persona with lead scoring to identify sales-qualified leads.
Using Breadcrumbs, assign a percentage of importance out of the total (100%) for each attribute:
1. Connect your data sources (e.g., HubSpot) to Breadcrumbs' lead scoring tool
2. Create your Fit model and set a percentage for each attribute (e.g., ARR covers 50%). Tip: Refer to your buyer persona at this stage!


3. Configure your Activity model and set a percentage for each activity (e.g., sign up for an evergreen webinar accounts for 12%)
4. Sync your lead's Breadcrumbs score to your data source (e.g., HubSpot)
Sign up for your FREE Breadcrumbs account today—and start closing deals 10X faster.
6 Common Types of Customer Objections (Plus How to Respond and Get a "Yes!")
Customer Objections #1. Lack of Time
PromoPrep is no stranger to time-based objections.
Steve Lamar, founder and CEO, shares:
"Often, we hear prospective clients talk about how difficult it is to bring in their historical data. Although there's an import function, the data still needs to be formatted in a specific way. This can be a time-consuming task for their teams."
How to Respond According to PromoPrep
TL;DR: Offer a white-glove service
In response, PromoPrep created a new service, offering to import and format the historical data on the client's behalf. The importing service makes it easier for prospects to sign up and create a new revenue stream for PromoPrep.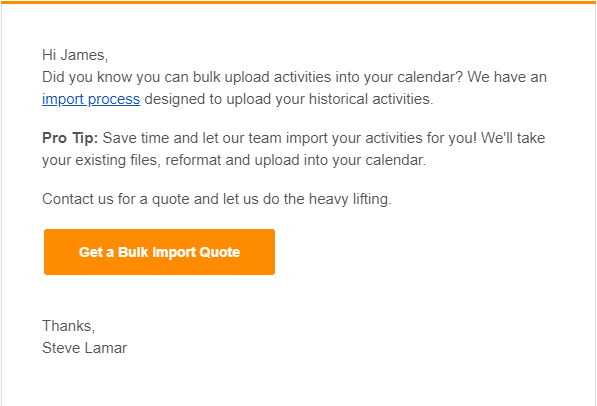 How to Respond According to PickYourSkills
TL;DR: Let your clients do the talkin'
Likewise, PickYourSkills has its fair share of timing objections.
Estelle Barthes, who leads communication and content at PickYourSkills, says, "Your goal as a sales representative is to reassure prospects that you're aware of the challenges at stake and how you deploy the solution in a short time."
In other words, you need to prove your claim. Here's how PickYourSkills did it:
The startup connects its prospects with existing clients to put in a good word for them.
"We put prospects on the phone with current clients to convert their objection to a yes. Then we deliver our promise, and a few months later, prospects become our advocates!"

Estelle Barthes, communication and content at PickYourSkills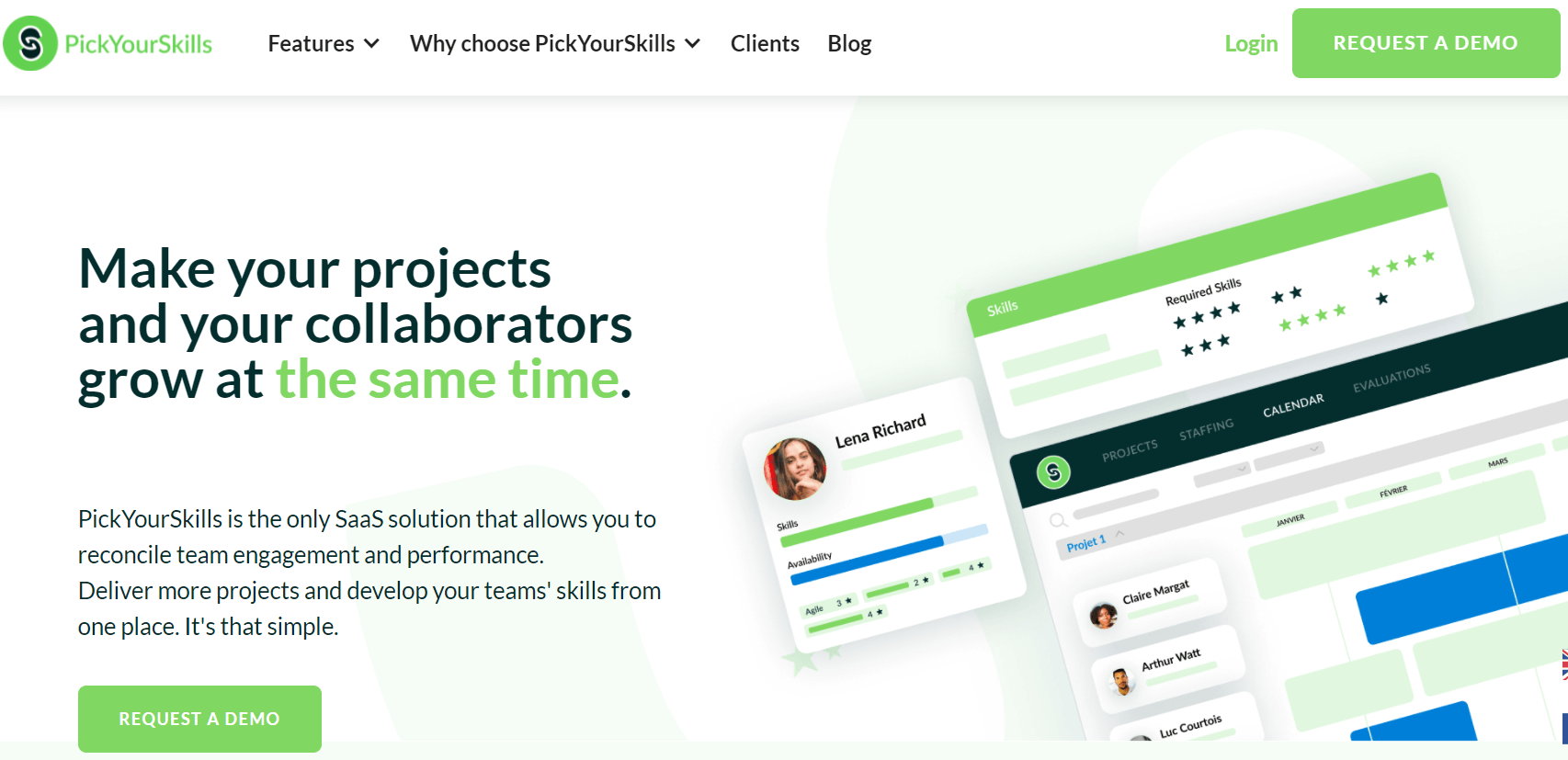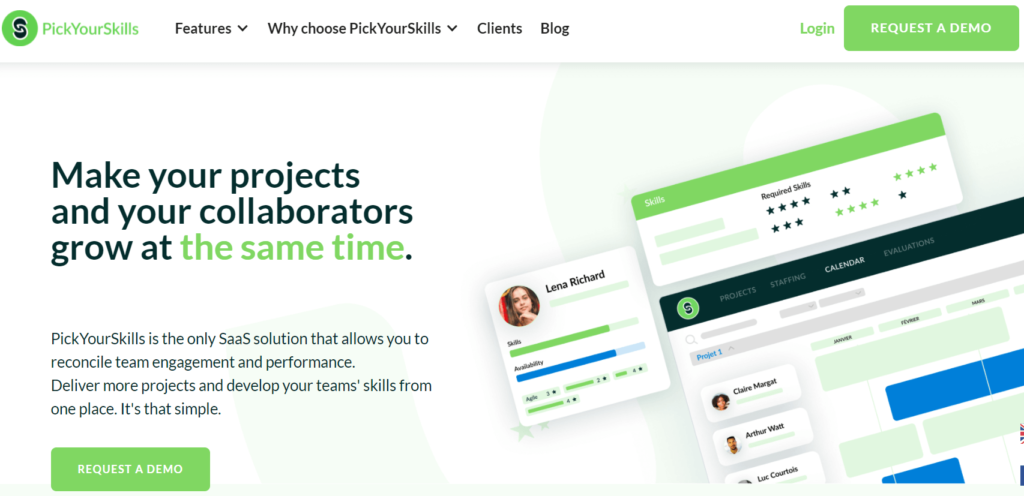 At this stage, only the prospect and client are involved. PickYourSkills does not take part in the call.
Estelle explains the reasoning behind their decision, "We want them to speak freely and honestly without the 'pressure' of us listening in."
"Our primary goal is to create and maintain a strong and trustworthy relationship. That's why we don't offer any compensation or benefits in exchange for a referral. Our clients accept out of goodwill."

Estelle Barthes, communication and content at PickYourSkills
PickYourSkills' approach works on two levels.
One, it reinforces the value proposition. "You stand by what you promise, and you're not afraid to get external and neutral confirmation of it," explains Estelle.
Two, it positions its product as the ultimate solution. "You're confident enough in your tool to know that your clients love it and will put in a good word about it."
Customer Objections #2. Lack of Urgency
How do you overcome prospects who don't see your solution as relevant right now?
Jaakko Iso-Järvenpää, VP of sales at Airbase, lays it out for us. A good salesperson, when unable to proceed with the sales cycle, will ask themselves:
Whether the contact even is the right person to talk to
What other priorities the buyer has
What needs to change for the product to become relevant, and
When that's likely to happen
How to Respond According to Airbase
TL;DR: Stay on top of mind by building social capital
Jaakko emphasizes that it's "critical to building rapport and social capital early in the conversations."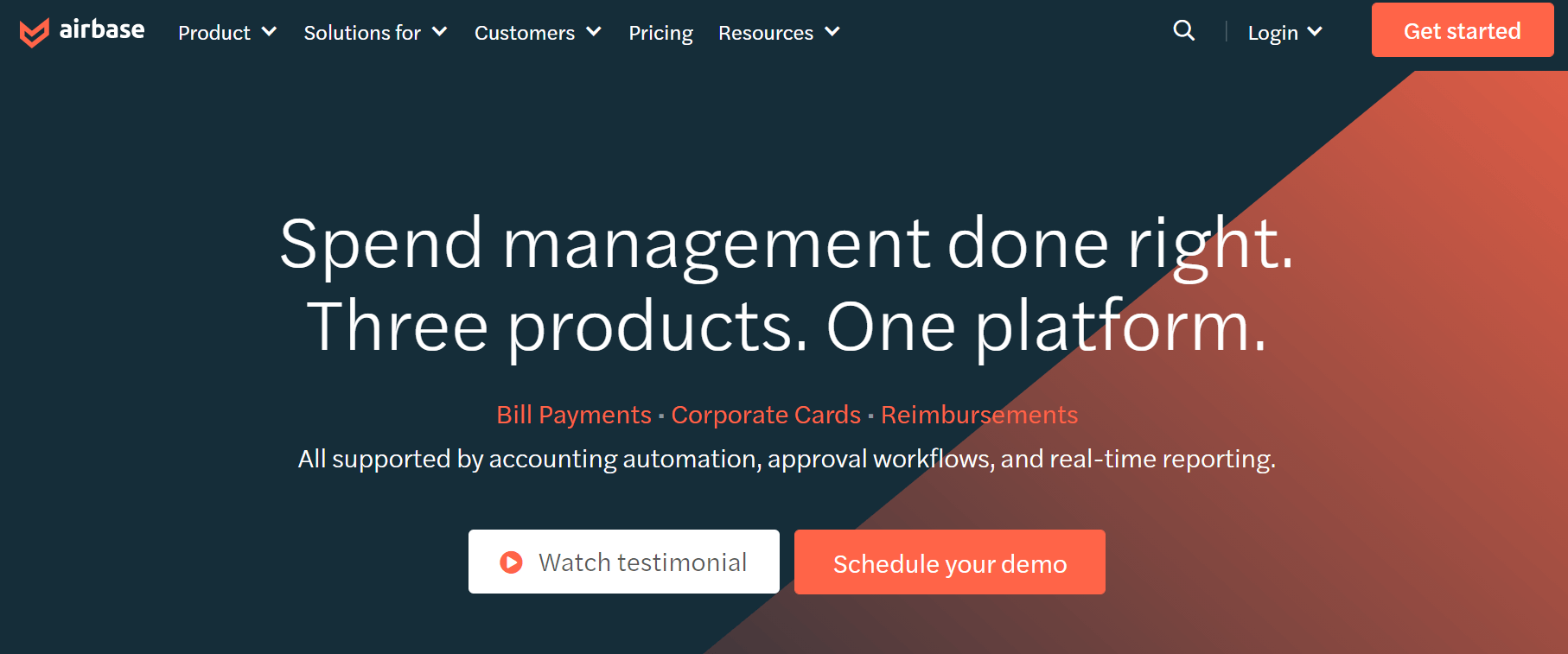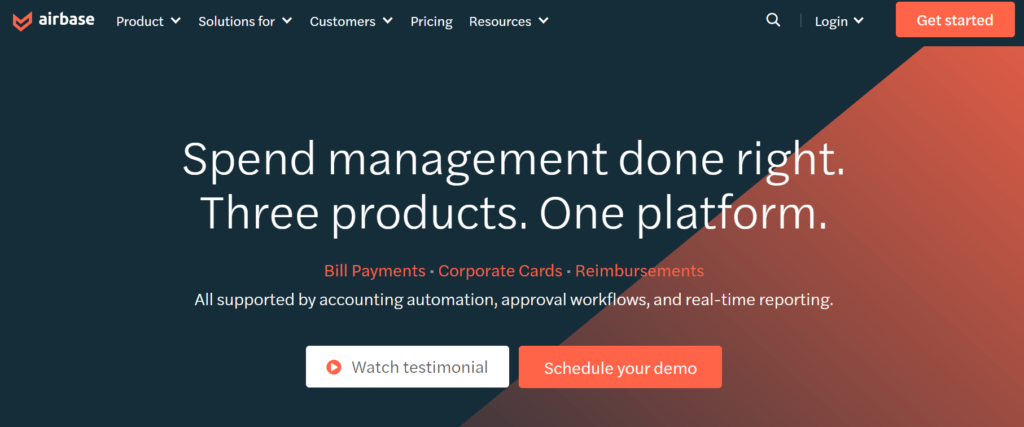 How does this look in action? Let's use Airbase as an example:
"We've had a handful of cases where the account executive (AE) kept in touch with the buyer on LinkedIn and shared interesting articles without any ask back. I can think of many cases where even CFOs get back and say, 'We're ready to evaluate you now.' That's when the rapport built earlier will really kick in, not having to start from scratch and the buyer already views the AE as a trusted advisor."
Customer Objections #3. Lack of Budget
There are multiple layers knee-deep in budget-based objections.
According to Arvindha Barathi, head of sales (North America) at Everstage, budgeting issues arise when:
Budget wasn't brought up during the discovery call
Competitor(s) with an aggressive price reached out to the prospect during the evaluation phase
Prospect decided to buy and is trying one last time to reduce the price
Sales didn't involve the procurement team (or the actual cost center) in buying during the early stage of evaluation
Budget is frozen due to unforeseen circumstances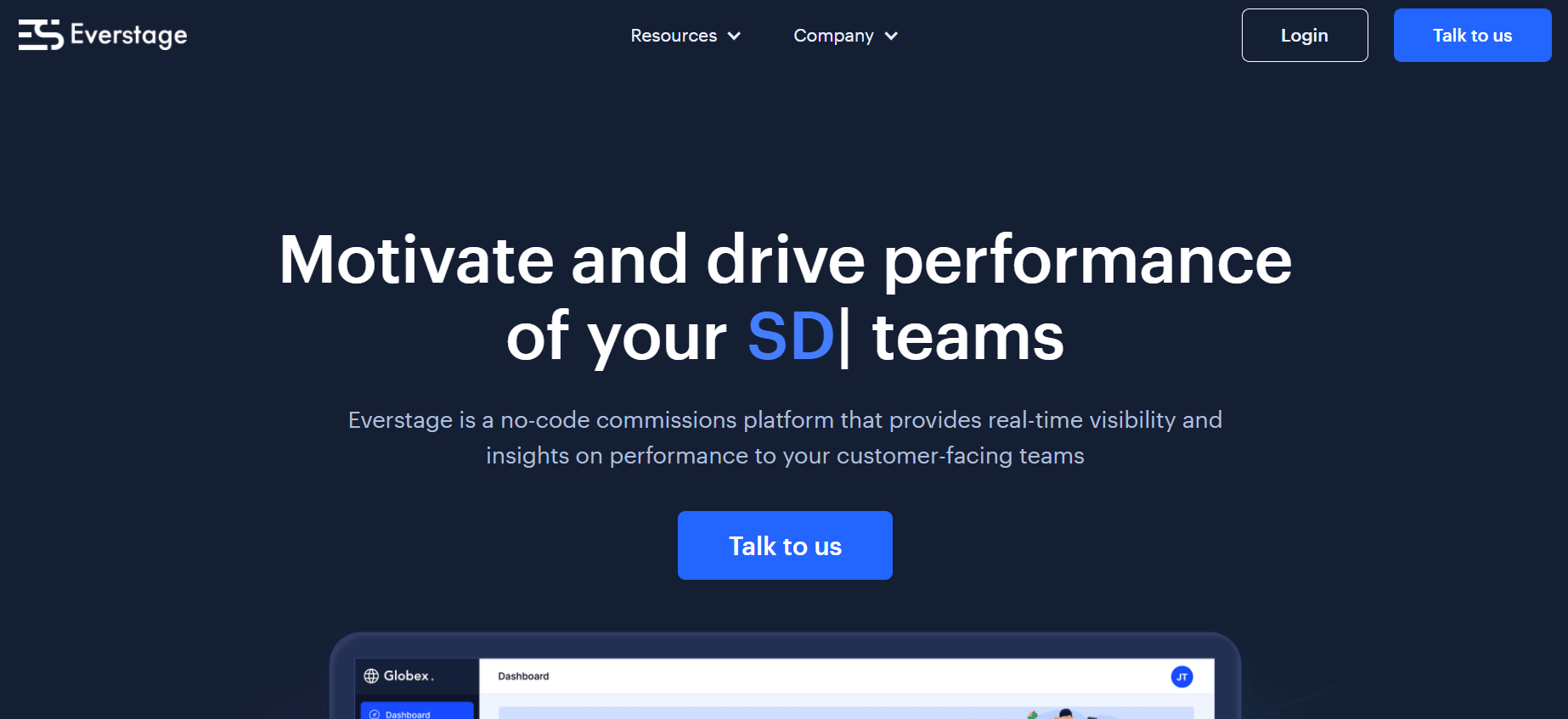 How to Respond According to Everstage
TL;DR: Demonstrate ROI-focused value
Whichever of these budgeting customer objections apply to you, here's how you can bypass them:
Showcase your product's value by doing a quick rundown on the ROI.
"If budget is a real and recent crisis in the organization, reaching a level or two higher to demonstrate the product's value can help. Suppose the evaluation is going for a pause because of budget constraints. In that case, the best way is to add the prospect into the nurture bucket and have the business development representative follow up periodically."

Arvindha Barathi, head of sales (North America) at Everstage
Arvindha helps prospects realize the value of the product with these open-ended questions:
"How much time and money do you spend on [task/problem] every year?" (e.g., "How much time and money do you spend on closing leads every year?")
"Have you ever messed up [task/problem] by [current solution prospect is using]?" (e.g., "Have you ever wasted time on low-quality leads by using [Competitor's product]?")
"Have you ever made [cost of mistake/pain point]?" (e.g., "Have you ever experienced major silos between marketing and sales, which resulted in a disconnected customer experience?")
"If not for the budget, what are the other red flags coming your way?"
"Questions like these can help potential customers think through the cost vs. value debate," explains Arvindha.
"They shift away from price to the frustrations of their jobs."
Customer Objections #4. Lack of Features
As the new tool on the block, Sandeepan Jindal is all-too-familiar with features-based customer objections.
The co-founder of BidFortune says, "Our objections are either about our slightly different workflow or missing features."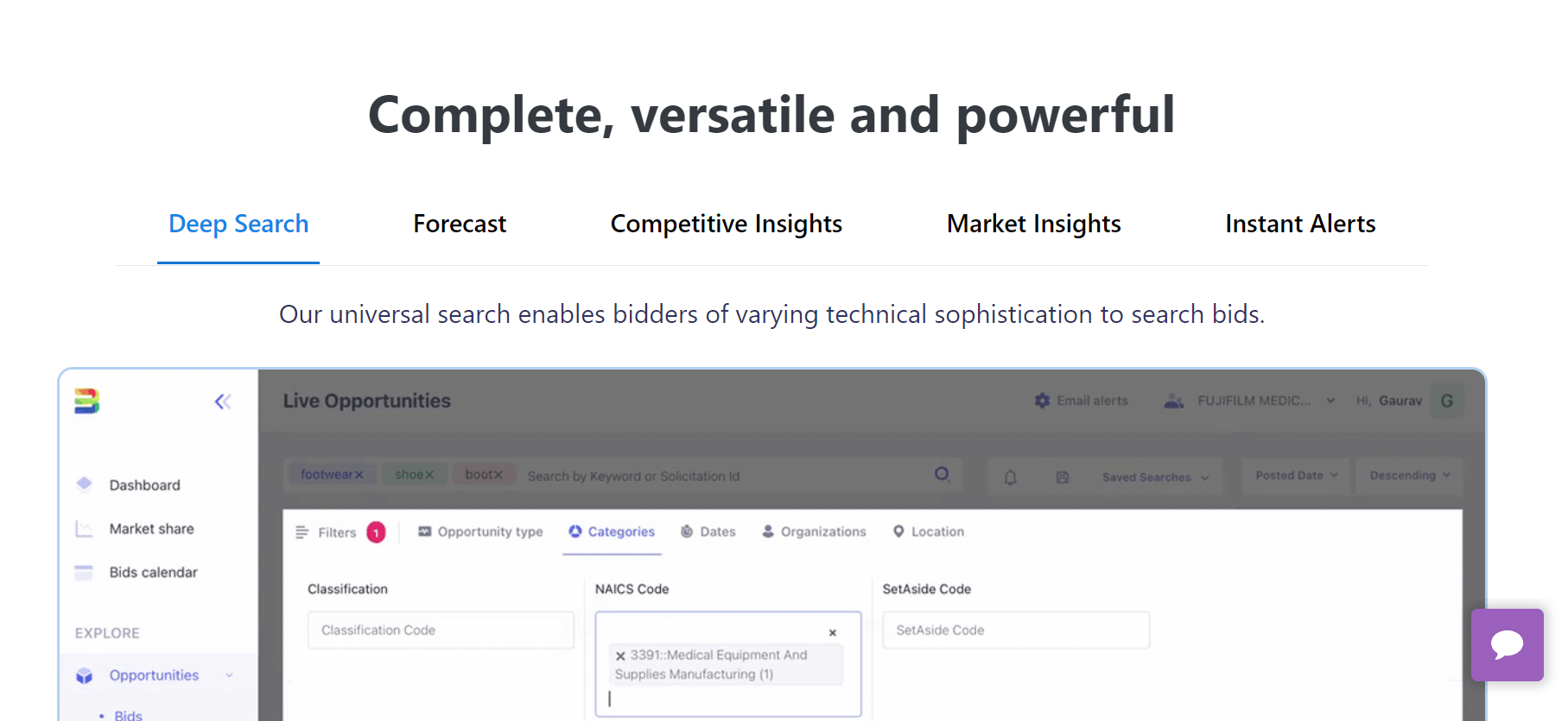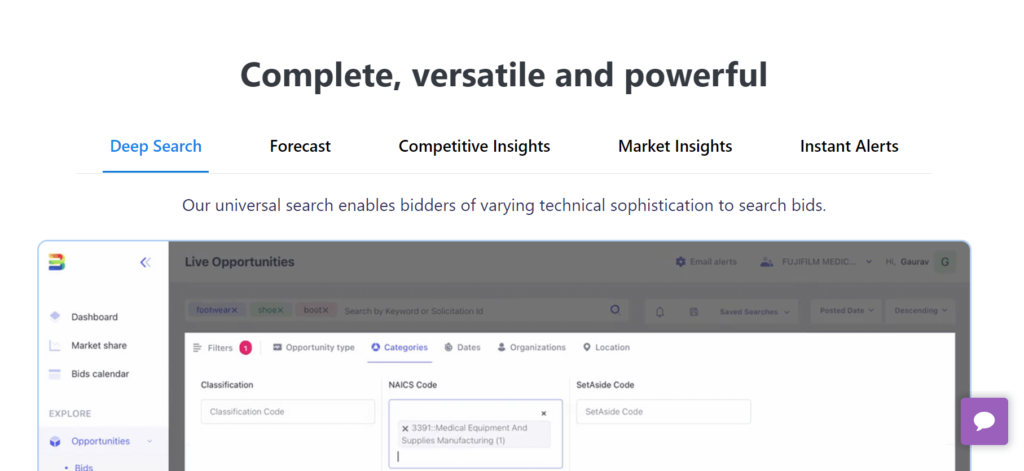 How to Respond According to BidFortune
TL;DR: Know your customers inside-out
To combat the objection, Sandeepan and his team would talk to customers to understand how they use the product and educate them on using it effectively.
Sandeepan outlines his process for Breadcrumbs:
If the feature exists, but the prospect isn't aware of it, BidFortune will either send a quick walk-through video or educate them during a call
If it's a missing feature, BidFortune will share its product roadmap and an estimated date when it'll be ready
Here's a recent scenario that digs deeper into Sandeepan's process:
"BidFortune helps customers search and obtain information on government bids.

Government bids originate from various sources, and we try to cover as many origins as possible. Still, there might be a rare case when there is a miss due to many factors, like publishing the contract info at a different place than usual.

Few customers complain about this.

We showed them that the information was missing from every available player in the market.

We also shared our beta tool (where some of our advanced search features are being built), which provides a comprehensive search and provides slightly better results.

Most customers understood and were happy to continue."
Customer Objections #5. Lack of Need
Contract Hound, a SaaS contract startup, does inbound and outbound sales using cold emails and cold calls.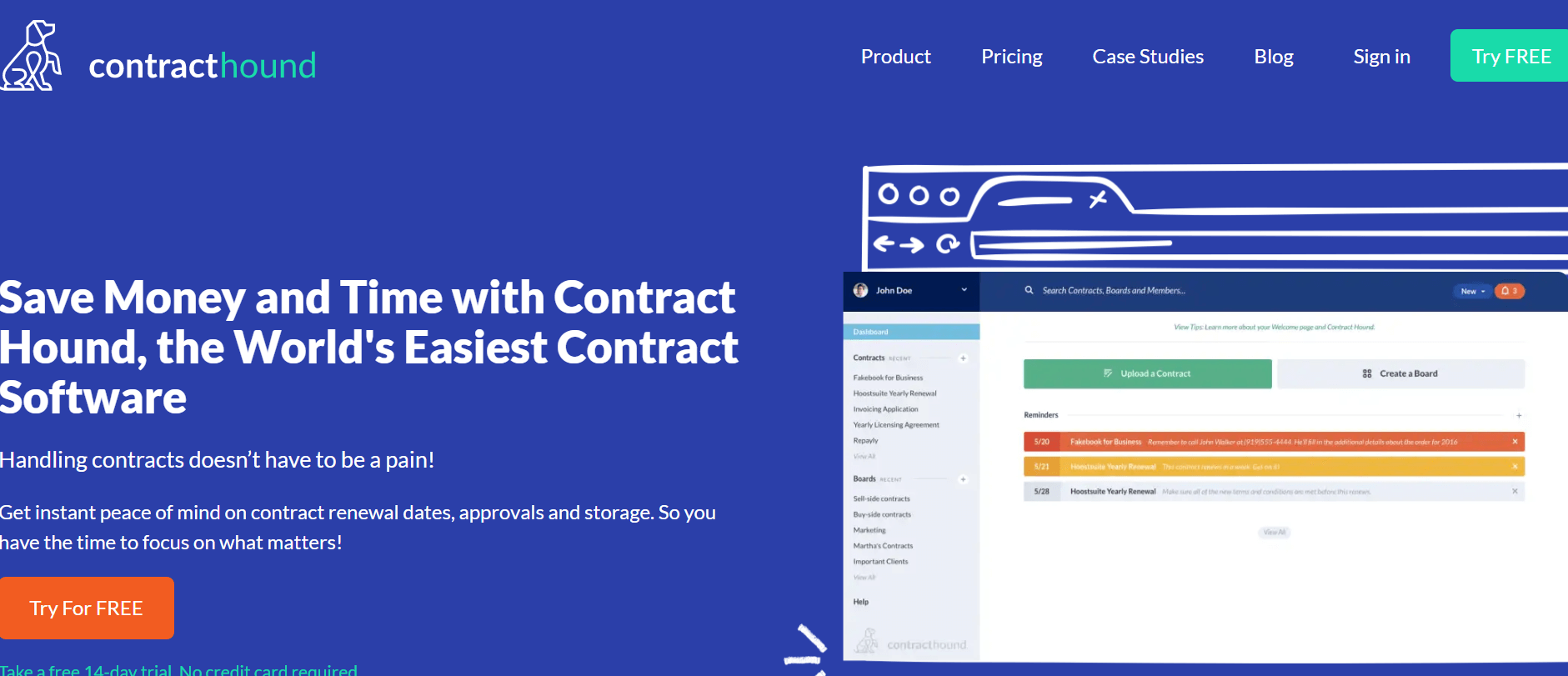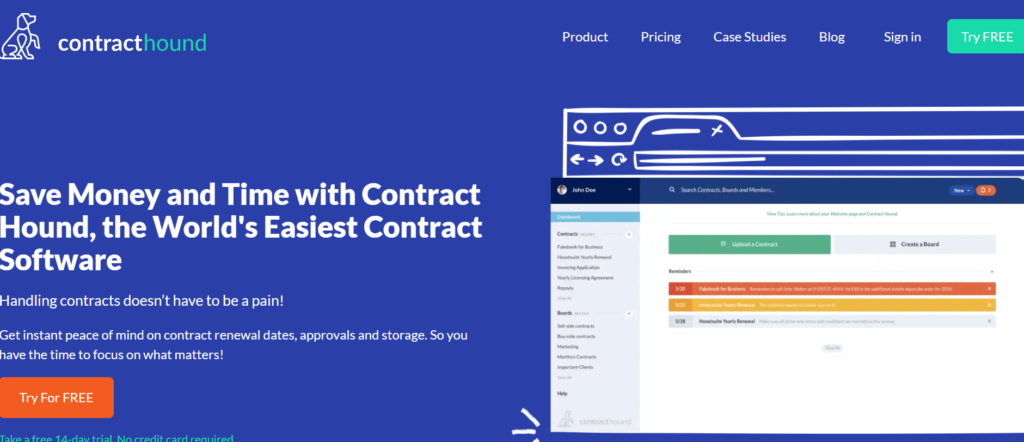 For most of us, our first instinct is to argue about the numbers (e.g., if you sell a lead scoring tool, you might say, "Lead scoring raises revenue by X%. Without it, you waste a lot of time on low-quality leads.").
How to Respond According to Contract Hound
TL;DR: Appeal to positive emotions, not negative ones
But according to Nicholas Holmes, owner of Contract Hound, arguing about numbers is not as effective as actually appealing to positive emotions.
"We focus on the sense of RELIEF that our other clients feel when they know that everything is under control. It's a positive spin, rather than the negative spin, and it's far more impactful."

Nicholas Holmes, owner of Contract Hound
Customer Objections #6. Lack of Trust
Is the future of your startup a concern for customers? That's the situation Ofir Yogev found himself in at Meetengo.
"Prospects are worried we'll fail and close shop after integrating our engagement tool into their platform. I'm sure many B2B startups face this issue, whether they're told about it or not."

Ofir Yogev, co-founder and chief business officer at Meetengo
How to Respond According to Meetengo
TL;DR: Show off your expert-backed credentials
Here's how Ofir overcomes this objection:
Present advisory board: Talk about your startup's advisory board to instill confidence (e.g., "John Doe, one of our advisors, is a VC who's invested in 22 startups over the last ten years and led five of them through IPO.")
Share wins: List the achievements under your belt to assure prospects they're making the right decision (e.g., "This isn't our first rodeo. Before this, we were the co-founders of Awesomesauce Startup, a SaaS tool that Big Name Corporation recently acquired.")
Demonstrate commitment: Prove you go the extra mile for customers (e.g., "We went from 0 customers to 1,593 in two weeks. To support them, we built a Facebook Group where they can ask questions, share tips, and learn from other users.").
"The last thing most companies want to do is bet on a startup no one does," adds Ofir.
"It's a major trap many startups fall into, and if you don't know how to defuse this bomb, you can't succeed."
Customer Objections Are Temporary Sales Obstacles
It can be disheartening to hear one customer objection after another. Luckily, these startups proved that it is possible to convince skeptic prospects and turn them into loyal customers.
Over to you: What are your most common customer objections? And which of these sales tips will you use to overcome them today?