Great onboarding acts like a well-oiled machine.
Nail every single element—from onboarding emails to the in-app experience—and you got yourself a powerful acquisition and retention channel on autopilot.
In this guide, let's look at the six important things you should do to turn your product-led onboarding into extraordinary success.
1. Send well-timed emails
Onboarding emails are a series of emails that help new customers familiarize with and gain immeasurable value from your product.
These emails are often triggered by their actions or lack thereof (e.g., after signing up for an account, completing an activity, didn't log in to account for a week).
For example, Grammarly sends a product-led onboarding email to users who installed its desktop app. Note how it outlines the next steps that streamline their editing process.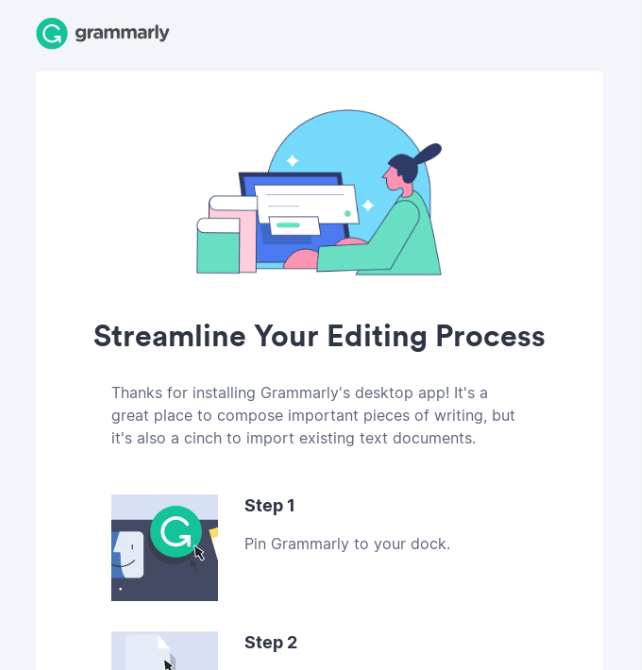 Like welcome emails, onboarding emails set the tone of your customer relationships and help your product stay on top of their minds.
To create these product-led onboarding emails on Breadcrumbs, complete the following steps:
Connect your data sources (i.e., CRM and product analytics tool)
Determine what makes a product-qualified lead (PQL)
Set your scoring model live
With these product usage data and web analytics in one place, you can quickly build your product-led onboarding emails without leaving your CRM.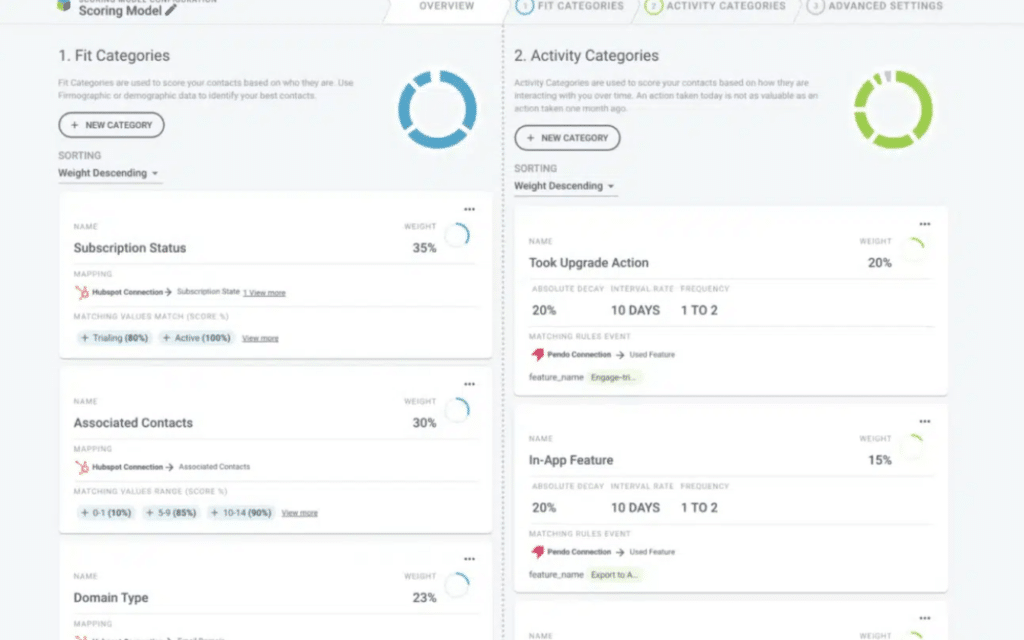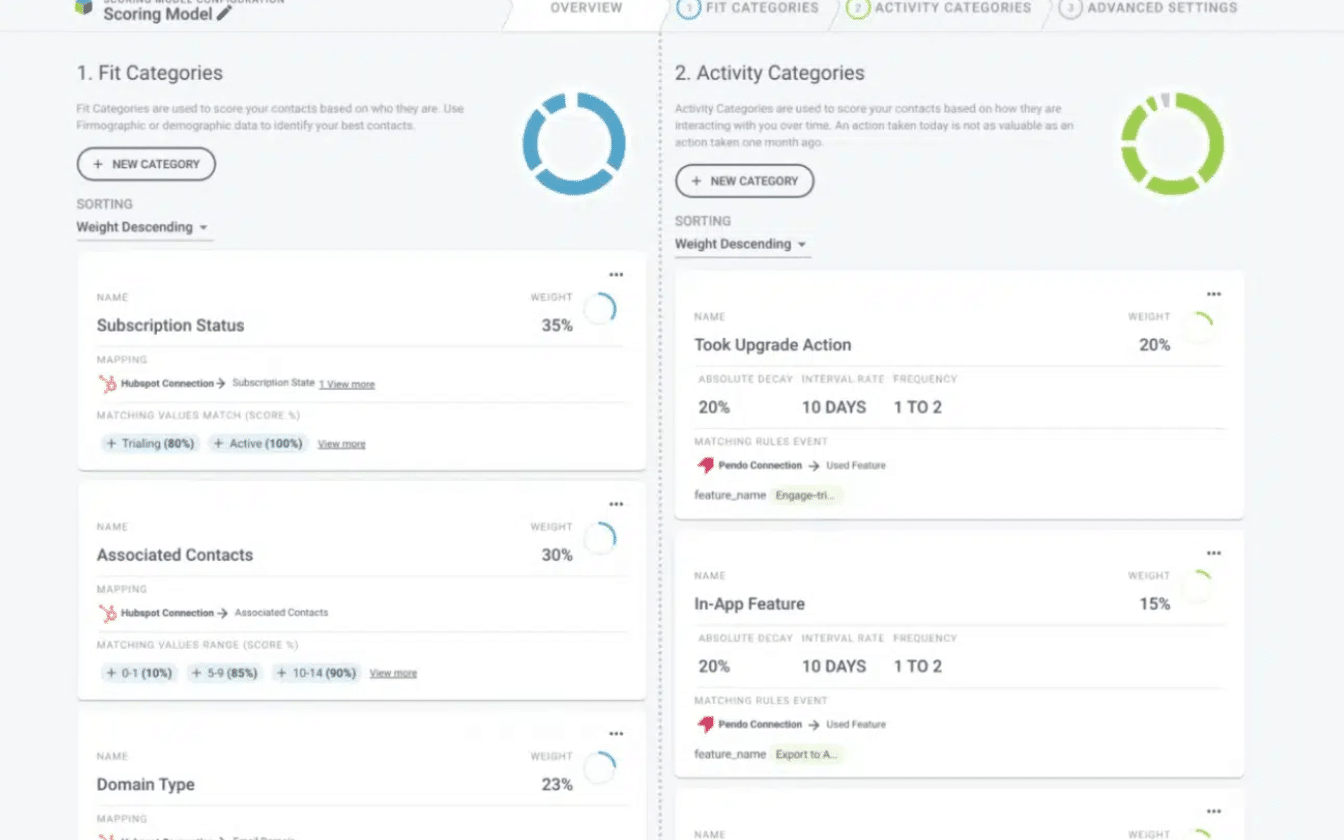 You can even segment your leads according to their in-app activities and send targeted emails to make each lead feel like you're personally helping them every step of the way.
Book a demo with Breadcrumbs to increase conversions for your product-led onboarding today.
2. Remove inane steps
Multi-step registrations create onboarding friction.
Think back to the last time you signed up for a freemium or free trial account. Did the call-to-action (CTA) button lead you to another page to fill in your email address and subsequently even more fields when you click through it again?
It's low-key frustrating, isn't it?
According to Guillaume Cabane and Martin Gontovnikas, the co-founders of Hypergrowth Partners, these inane steps destroy conversions.
Here's what you should do: Shorten your time-to-value.
Go through onboarding yourself (or appoint a third-party for a fresh pair of eyes) and eliminate any unnecessary steps.
Let's explore how this works in a real-world scenario.
For instance, StoryChief lists its main geographic markets right at the top in the telephone field. It's brilliant because target users don't need to scroll down to the list to locate their country code.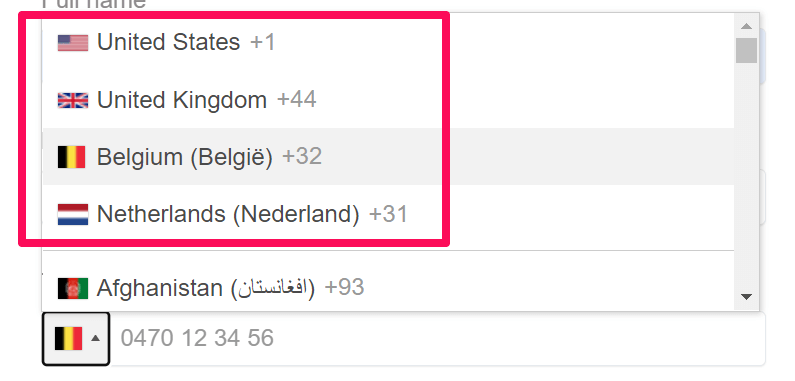 It's subtle, but notice how quick and easy registration is?
That's precisely what you want to do in your product-led onboarding.
3. Offer speed and high personal touch in support
Whether it's waiting in a long queue, following up with an unresponsive HR manager, or hearing back from customer support amid a workplace crisis, our patience tends to… well, run on the thin side.
The data certainly backs this up.
When HubSpot surveyed 1,000 consumers, it discovered a pressing need for speed and that consumers' patience wears out in a mere 30 minutes!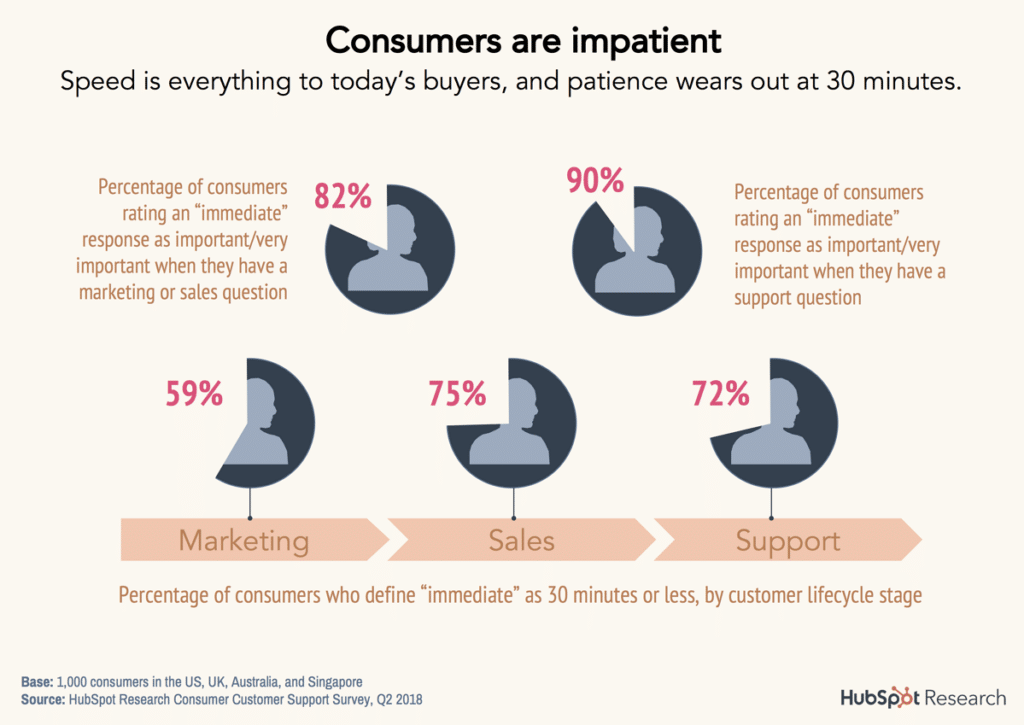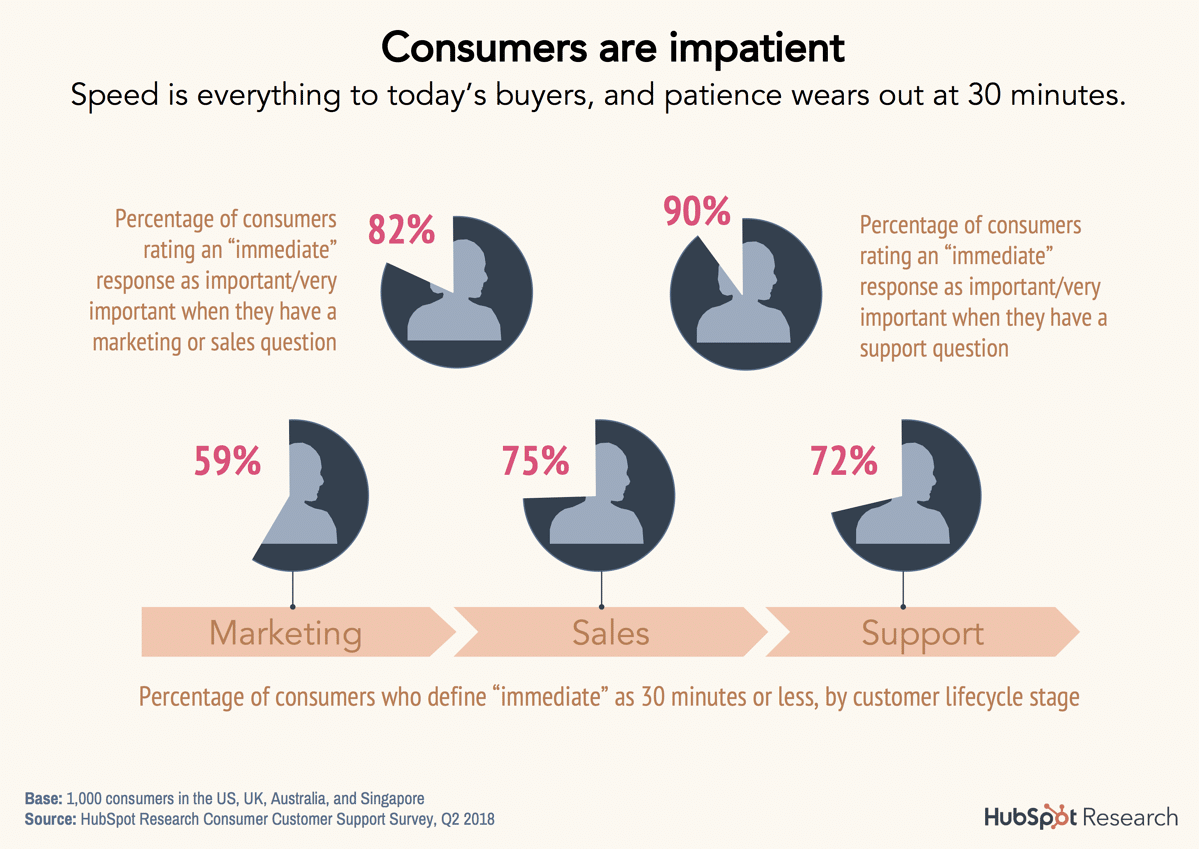 In the same survey, HubSpot found that 90% of customers are more likely to purchase more, and 93% are more likely to buy again from companies that offer excellent customer service.
It's clear, then.
With speed being a top factor, outstanding customer service accelerates revenue growth.
To boost activation in product-led onboarding, offer timely support via a customer success manager.
While AI chatbots and FAQs are helpful for providing basic assistance and squashing potential customer objections, they don't exactly offer the same level of quick personalization that customers are looking for.
There's no startup #winning at this approach other than DashThis. Just look at this glowing review on G2 from a satisfied customer.


At DashThis, customers don't need to jump through multiple hoops to get immediate help.
Once you log in to your account, you instantly see a headshot of your product specialist on the menu tab. Did you see how it grabs your attention effortlessly? And how DashThis makes you feel like you have your very own personal concierge?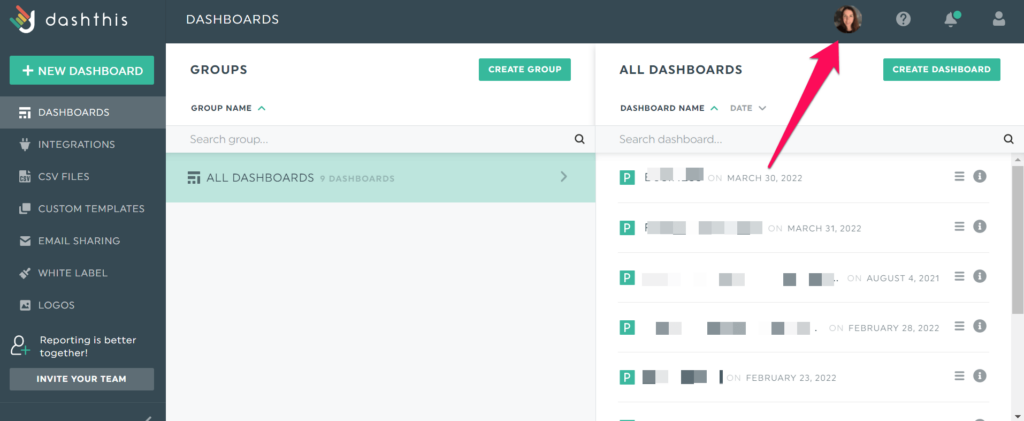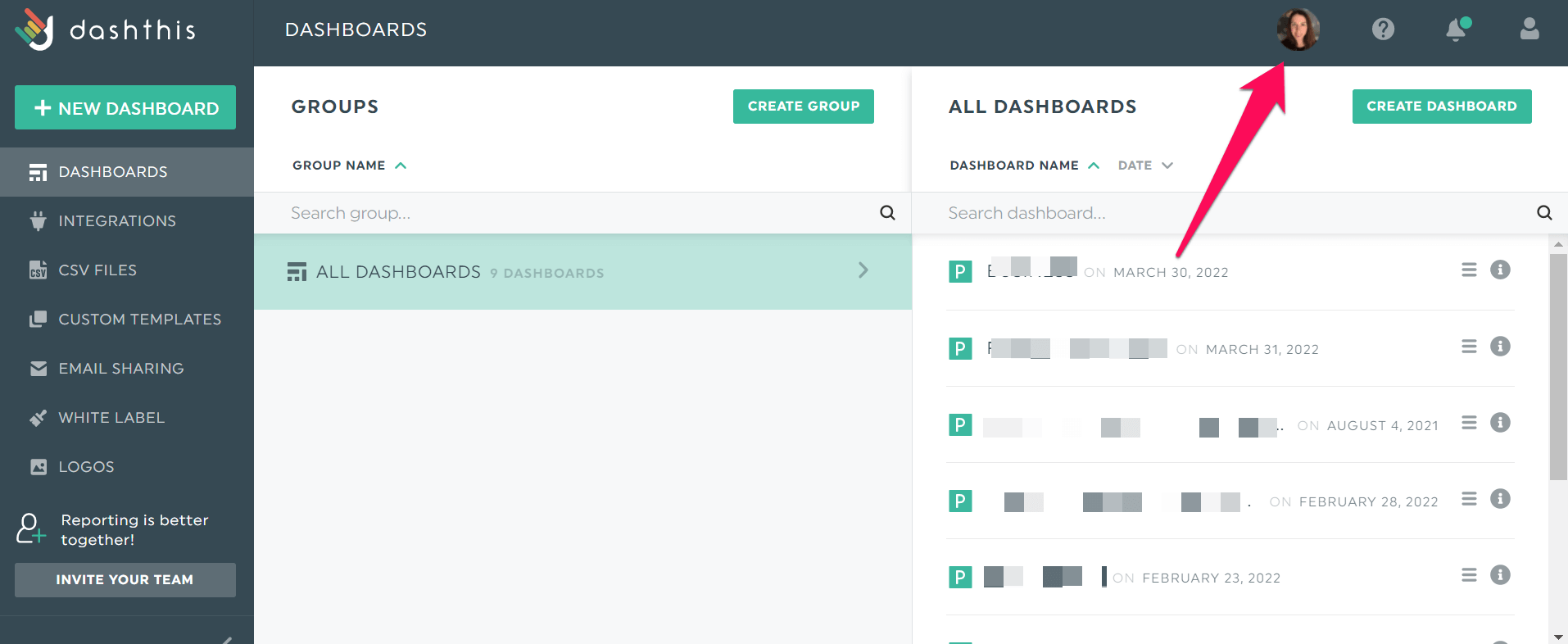 You can't achieve this effect with a generic help icon.
Don't get us wrong. We're not saying that self-serve resources are useless. In fact, you'll notice that DashThis offers such resources for users preferring to find answers on their own.
It's all about striking a balance.
4. Educate users within (not outside) product
Even tech-savvy users can find themselves frustrated when using a software product. Now imagine how a new user would feel when stepping into your tool for the very first time.
It can get intimidating. #hellochurn
Whether it's an unorthodox user interface or a robust toolset with a steep learning curve, it doesn't hurt to include contextual information within your product.
Ahrefs achieves this with tooltips.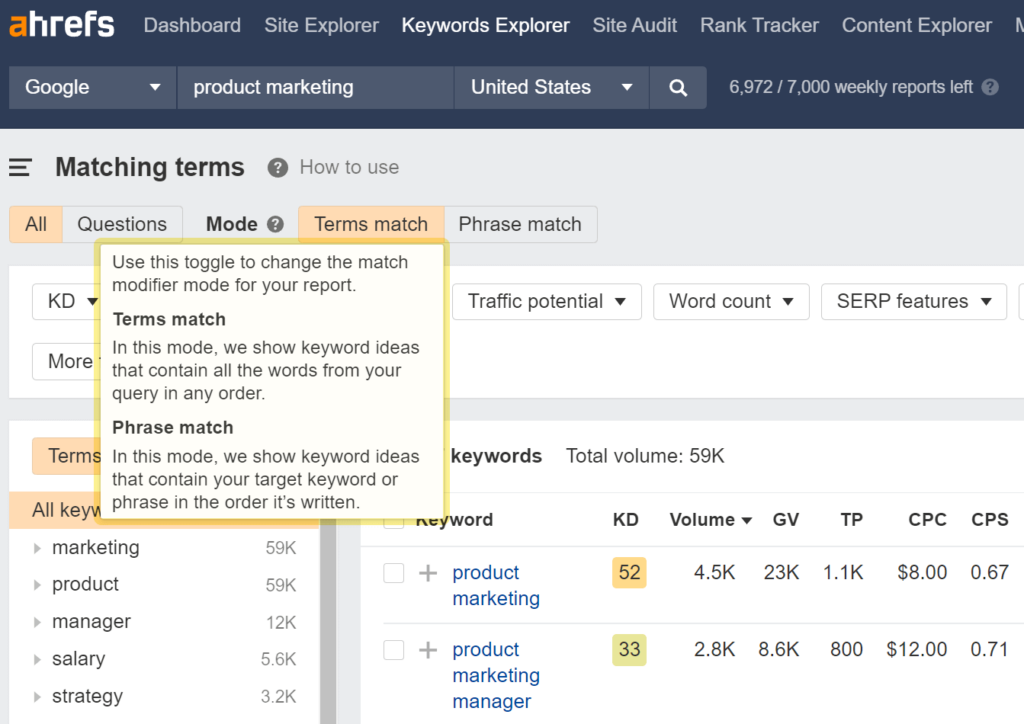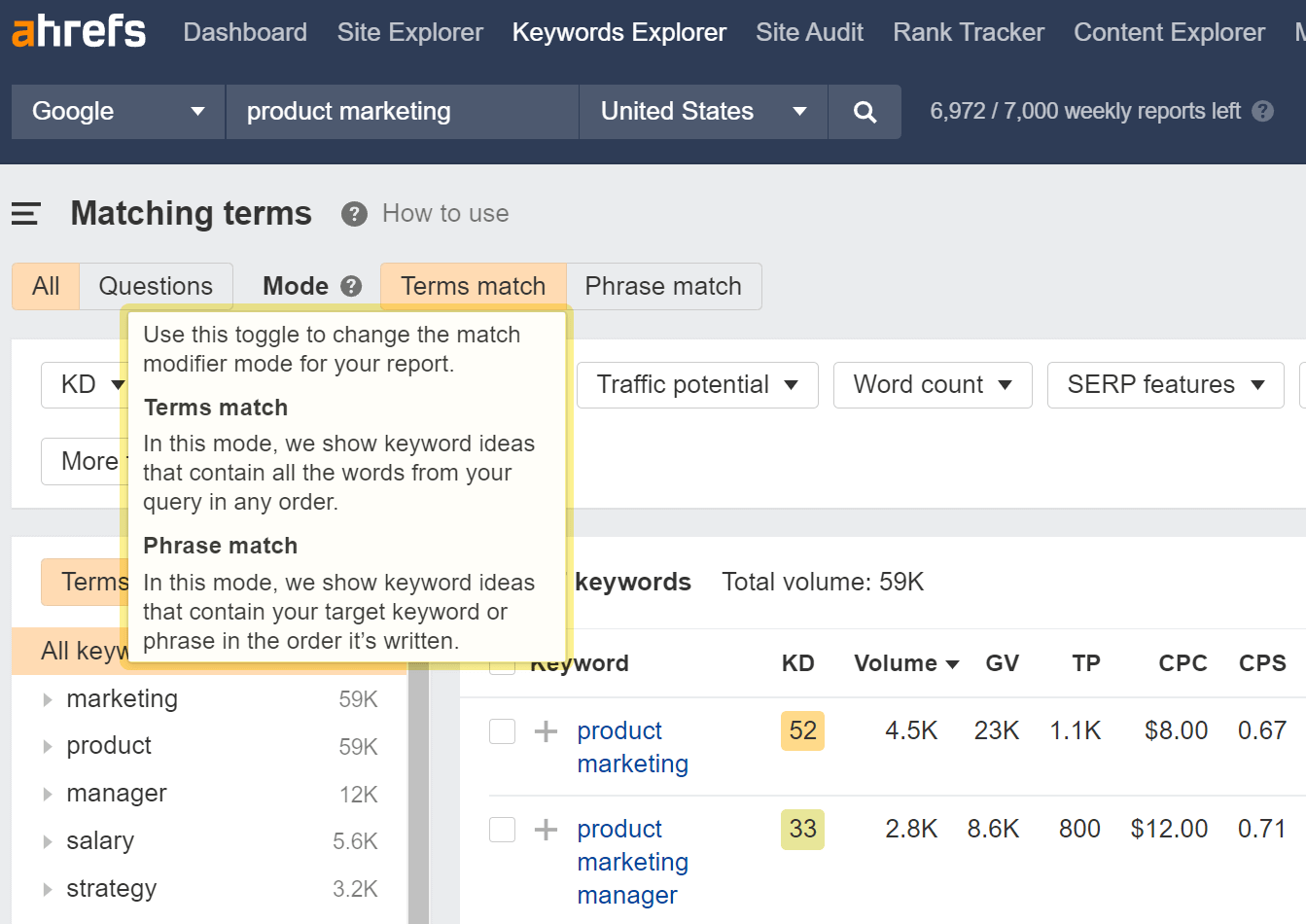 These bite-sized resources will appear when clicked and explain what the tool does and how the user can use it in their SEO workflow. It creates a smooth user experience as customers can find the answers to their questions in a single interface.
Note: this doesn't apply to complex tools. For those that require multiple steps, the tooltips will direct users to the help center or academy course for more information.
5. Benchmark users' proficiency in a program
Certification programs make for powerful product education.
These self-paced online courses show an all-level introduction to your software, help users benchmark their product knowledge, and guide them on how to make the most out of it without requiring you to do the heavy lifting work every single time. 
It's also a great way to set your product apart from the competition.
For example, Frase promotes its crash course in the help icon.
Targeting new and existing customers on how to become power users, the course highlights its robust features and ease of use—a rarity, given that SEO tools usually involve complex technicalities.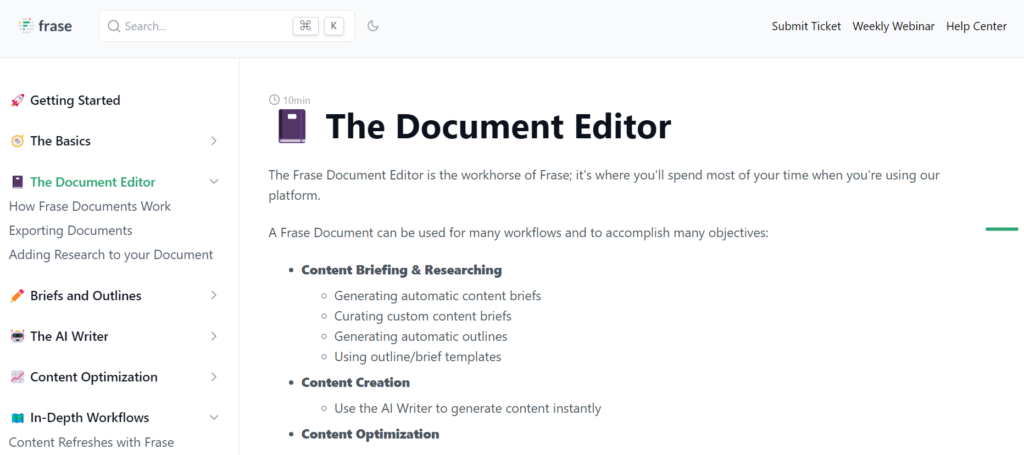 Users who passed the Frase crash course receive automatic inclusion in public betas for upcoming tools, a free listing in the SEO writer directory, and a certificate and badge that can be shared on their social media channels.
Consider adding a certification program to reward customers and help them succeed. It'll drive product activation and retention.
6. Motivate users with visual indicators
The shorter the time-to-value, the better.
But what if your product requires more steps to reach activation?
Reminder: if you have a highly complex product that requires advanced expertise, product-led growth might not be the best approach here. You'll want to look at other go-to-market strategies like sales-assisted or sales-led.
That's where progress bars and in-app checklists come in handy. These visual indicators enable users to track their progress on the screen and motivate them to complete the remaining steps.
For instance, StoryChief uses a product-led onboarding checklist to help new users make full use of their 14-day free trial.
Unsurprisingly enough, the checklist lists only four steps.
But here's where it gets interesting.
The startup shares the remaining steps via a separate page. Users who want to see the app's remaining features need to click the download button to access the complete checklist.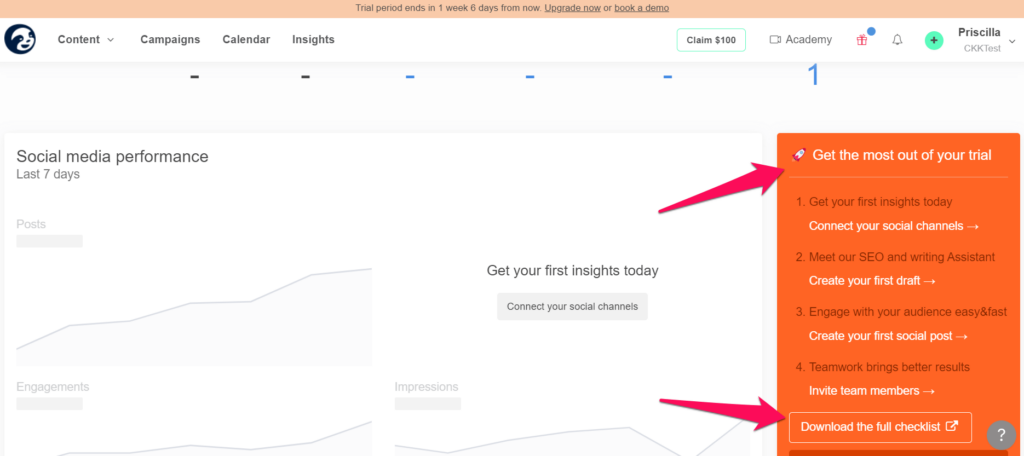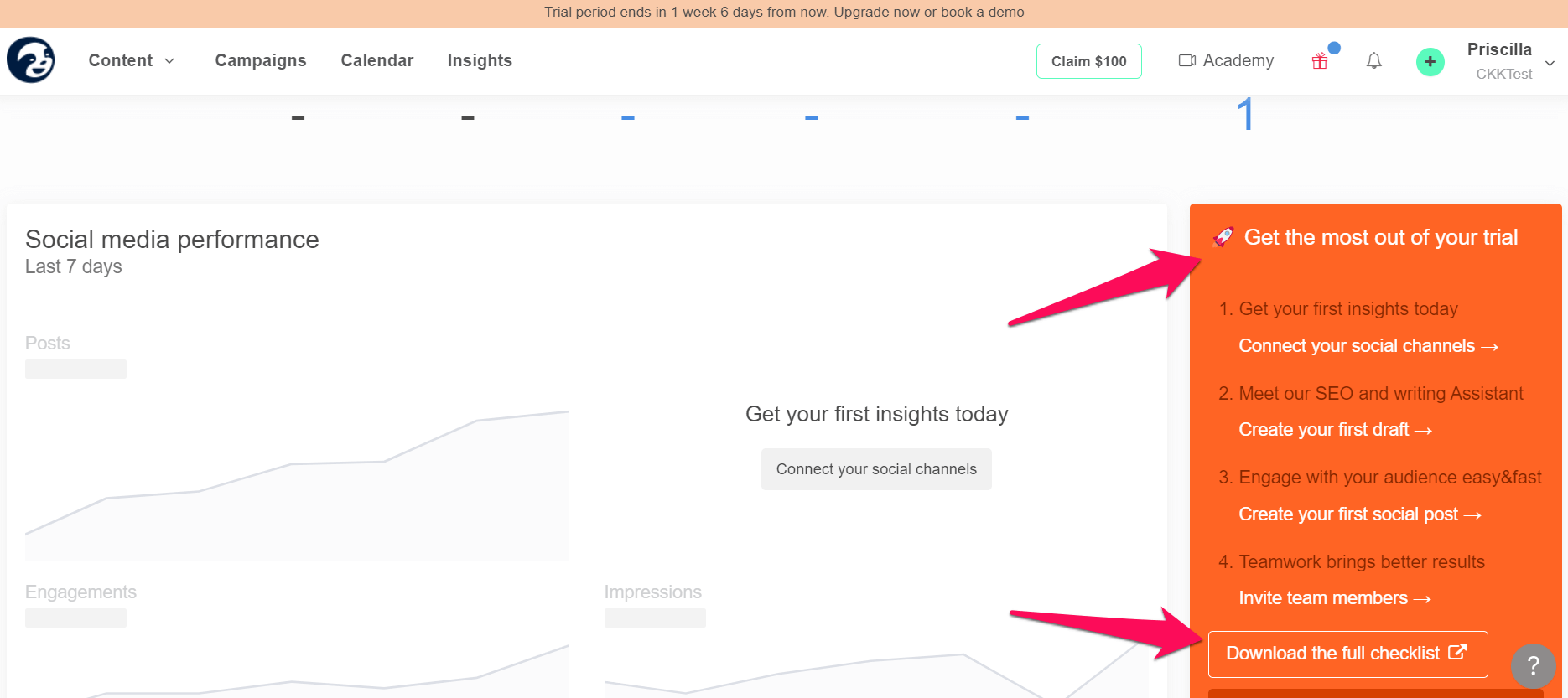 Once clicked, StoryChief will direct these users to the full tutorial.
If the startup provided all nine steps in the checklist, users would feel intimidated and leave in a heartbeat.
Create a high-converting product-led onboarding experience
You're six steps closer to building a powerful acquisition and retention channel. Let's recap what you should do to turn your product-led onboarding experience into extraordinary success.
Send well-timed emails to make customers feel like you're personally guiding them at every step of the way.
Remove inane steps to boost conversions. Make it as easy as possible for customers to try out your product.
Offer speed and high personal touch in support. A company's customer service shouldn't rest on the shoulders of AI chatbots and help centers.
Educate users within the product, not outside.
Benchmark users' proficiency in a program. More importantly, reward and help them succeed!
Motivate users with visual indicators if your product requires more steps to reach the "aha!" moment.
Book a demo with Breadcrumbs to increase conversions for your product-led onboarding today.