High-intent inbound leads are served on a silver platter, but because of unproductivity and routing gaps, they're ignored.
Speed moves deals forward. Sales reps who respond quickly to prospective buyers in times of need show competence, establish trust, and instill confidence.
In this article, you'll learn how to improve your speed to lead without losing human touch at the first touchpoint.
And if you want to get a deeper understanding of how to use lead scoring to improve speed to lead, watch the recorded version of our free webinar on How to Increase Speed to Lead and Conversions with Lead Scoring as a Catalyst.
What is Speed to Lead?
Speed to lead is the time a company takes to respond to a lead, often via phone call or email. This process starts when the lead submits their contact information on the demo or contact page.
Why is Speed to Lead Important?
Time kills deals.
The longer a potential customer waits to hear back, the more annoyed and hesitant they'll feel and the less likely they'll return.
Sounds like a no-brainer, right?
But you'd be surprised by the number of sales representatives who let high-intent inbound leads slip away from their fingers.
During his time as a sales development manager at Agility, Grayland Martin requested a demo from a software company, and not one sales rep responded. Even reaching out to the head of sales development led nowhere.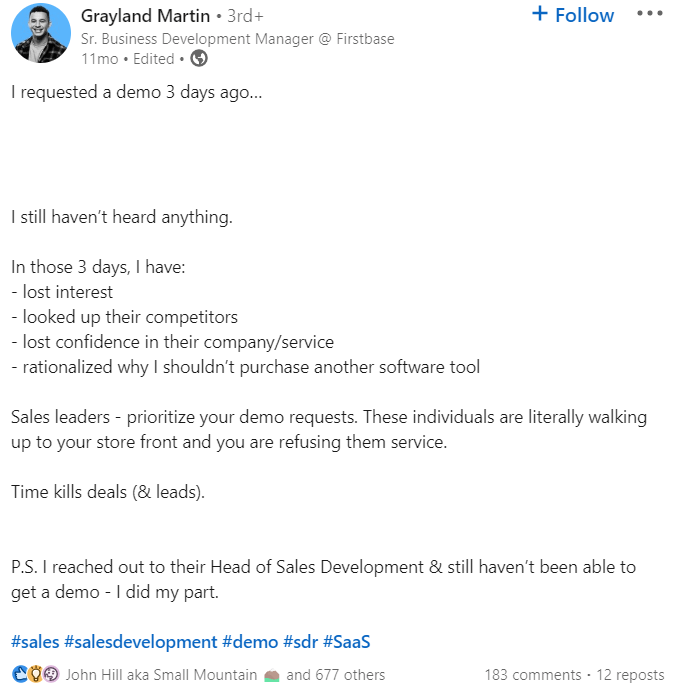 Martin's post clearly resonated with software buyers. As of this writing, it has attracted over 600 reactions and 150 comments on LinkedIn.
B2B sales teams with slow speed to lead warn buyers of a potentially bad customer experience.
If this is already what it looks like at the first touchpoint, what will happen when they're paying customers? How long will the support team take to respond to an emergency? Are they better off with a competitor?
What's Causing Poor Speed to Lead?
Companies struggle with complex processes as they scale.
Emails from buyers are left unanswered. High-intent leads get overlooked. Pretty soon, sales managers have a sales funnel that balloons day after day, and no one can keep up.
"Even the most diligent sales leaders are often unaware of what's falling through the cracks," writes Aaron Goodbaum, former account executive at Lane Four, in response to Martin's post.
Add in silos across the organization, it becomes increasingly difficult to create a consistent customer experience, boost morale, and accelerate revenue in the long term.
What causes this problem? Here are some common speed traps in the initial inbound sales process, according to Goodbaum:
Lead routing is not 100% automated. The person who oversees the routing is away on vacation, and no one covers it. The demo a prospect just requested? It's waiting in line instead of being automatically assigned to a sales rep.
Lead routing assigns leads to sales reps who've left the company.
Fully automated routing has gaps (e.g., errors caused by issues with the data you're sending).
Leads are assigned to reps struggling to prioritize their pipeline. The reasons vary (e.g, poor sales qualification, the rep doesn't know who to call first on their list).
Notice the two common threads here.
Inefficient routing and unproductive reps hurt sales success.
How to Improve Your Speed to Lead?
Business processes and automation tools can help restore order. In this section, you'll learn how to create a meaningful connection at the first touchpoint and instantly route buyers with high purchase intent.
1. Score leads according to recent activity
Unlike lead scoring, you can use contact scoring at all stages of a buyer's journey.
Not only can you score all qualified leads (MQL, SQL, and PQL), but you can also score customers with cross- and upsell potential. You can even use a contact scoring tool to detect churning customers.
Contact scoring tools like Breadcrumbs also factor in recency. This means you can easily qualify leads based on how they interact with your emails, website, and product within a specific time frame.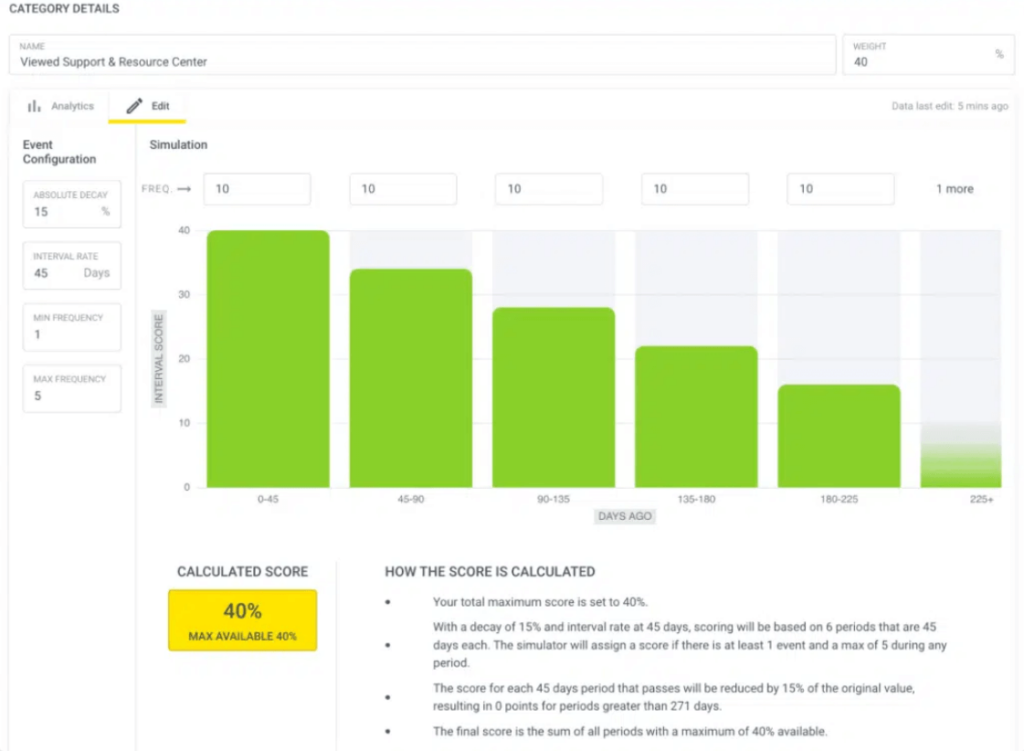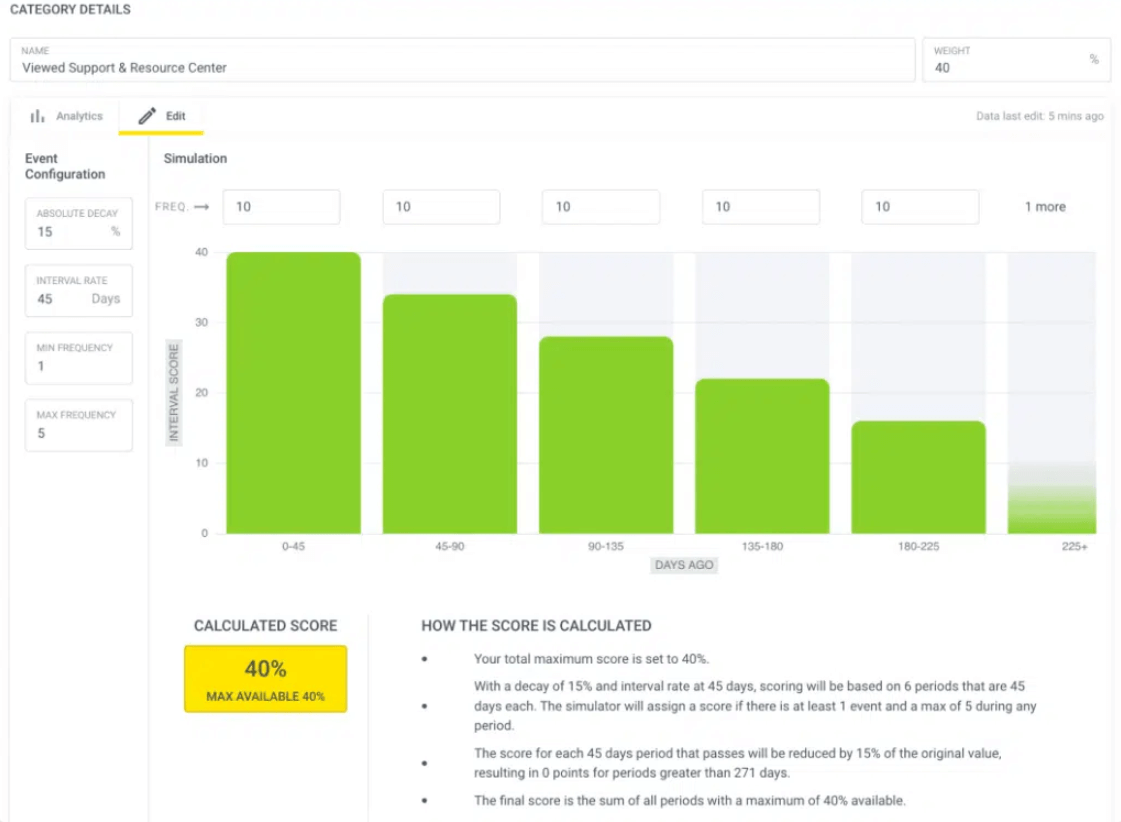 This is vital, as not all leads are equal.
A lead who opened an email a month ago shows lower buying intent than a lead who read every email and blog post within the past three days.
That's the beauty of contact scoring tools like Breadcrumbs.
It helps you identify the highest quality leads by zooming in on who they are and what they're doing right now.
Here's how it works:
Connect Breadcrumbs with your data sources (e.g., B2B lead generation tools like HubSpot)
Determine who makes a high-quality lead in the Fit model (e.g., CMO at a life sciences company with $50M ARR)
Define what makes a high-quality lead in the Activity model (e.g., signs up for a freemium or free trial, downloads an ebook within the past week)
Set your scoring model live. When a lead meets the criteria, you'll see a notification on your main data source alerting you of the opportunity.
You can also connect your product analytics tools with Breadcrumbs. By having the entire marketing, sales, and product data in one place, you have a bird's-eye view of the customer journey from beginning to end.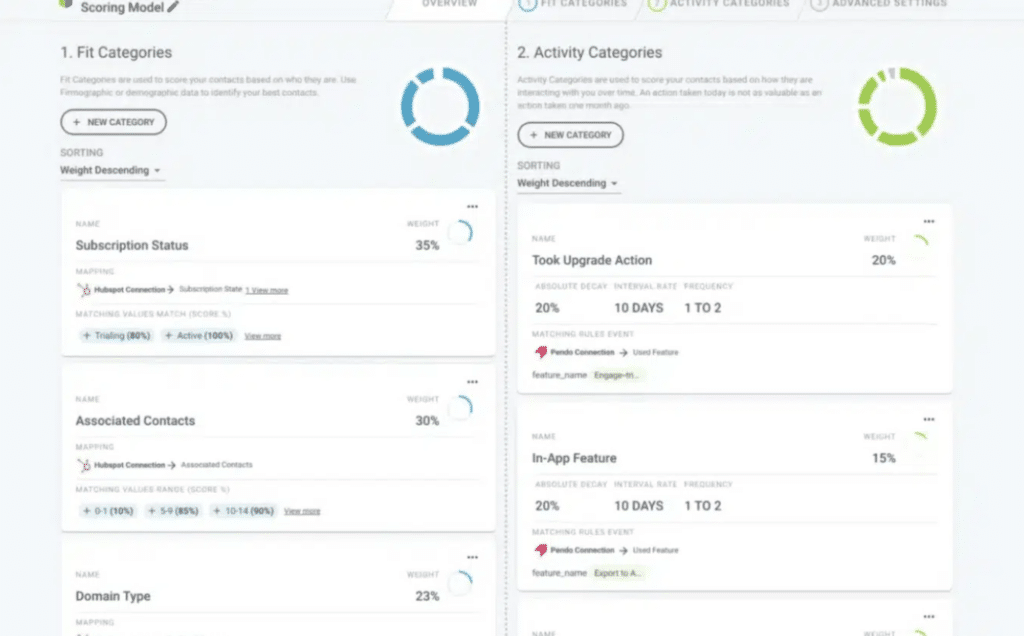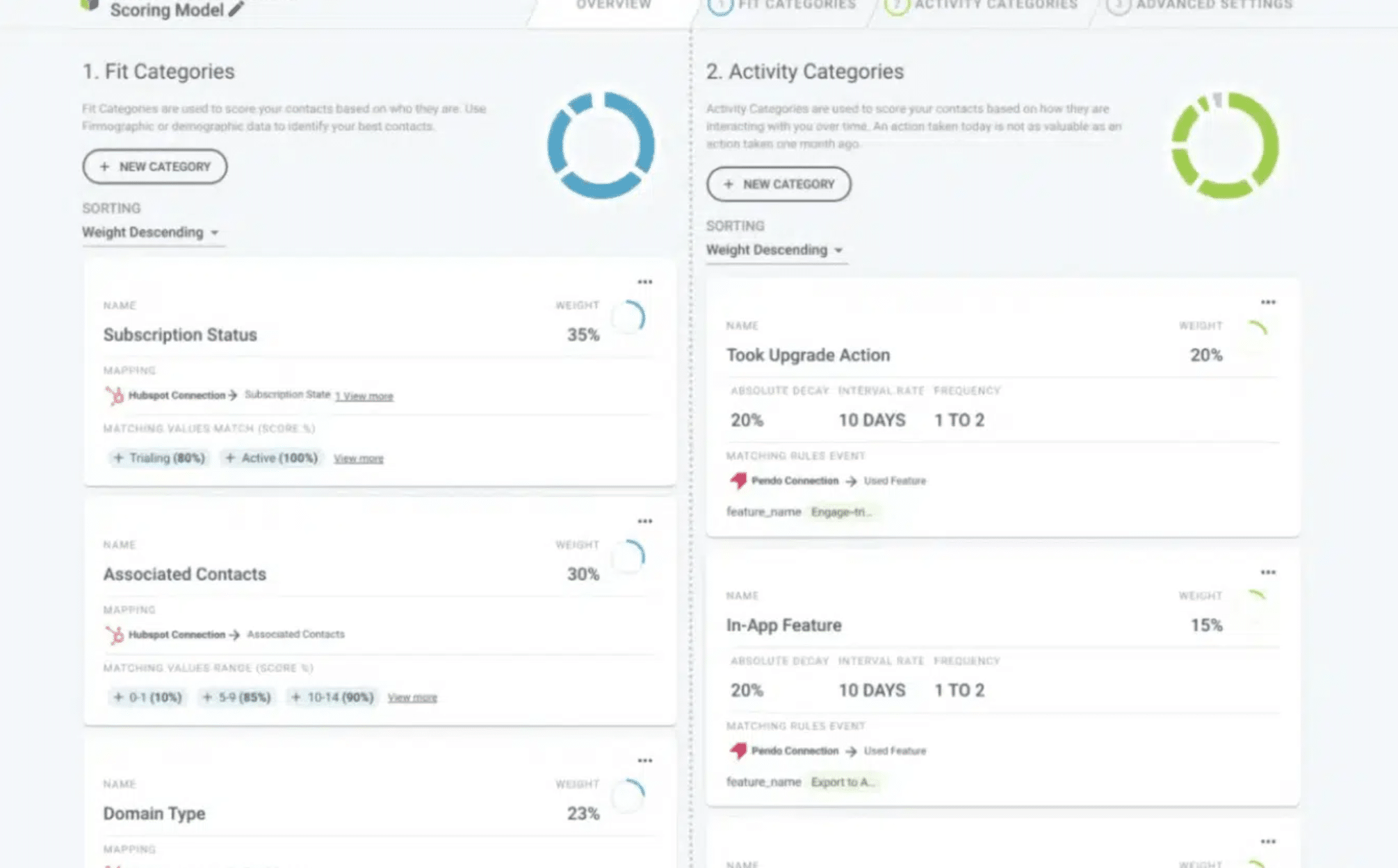 Create your free Breadcrumbs account to identify your most qualified leads and improve your speed to lead today.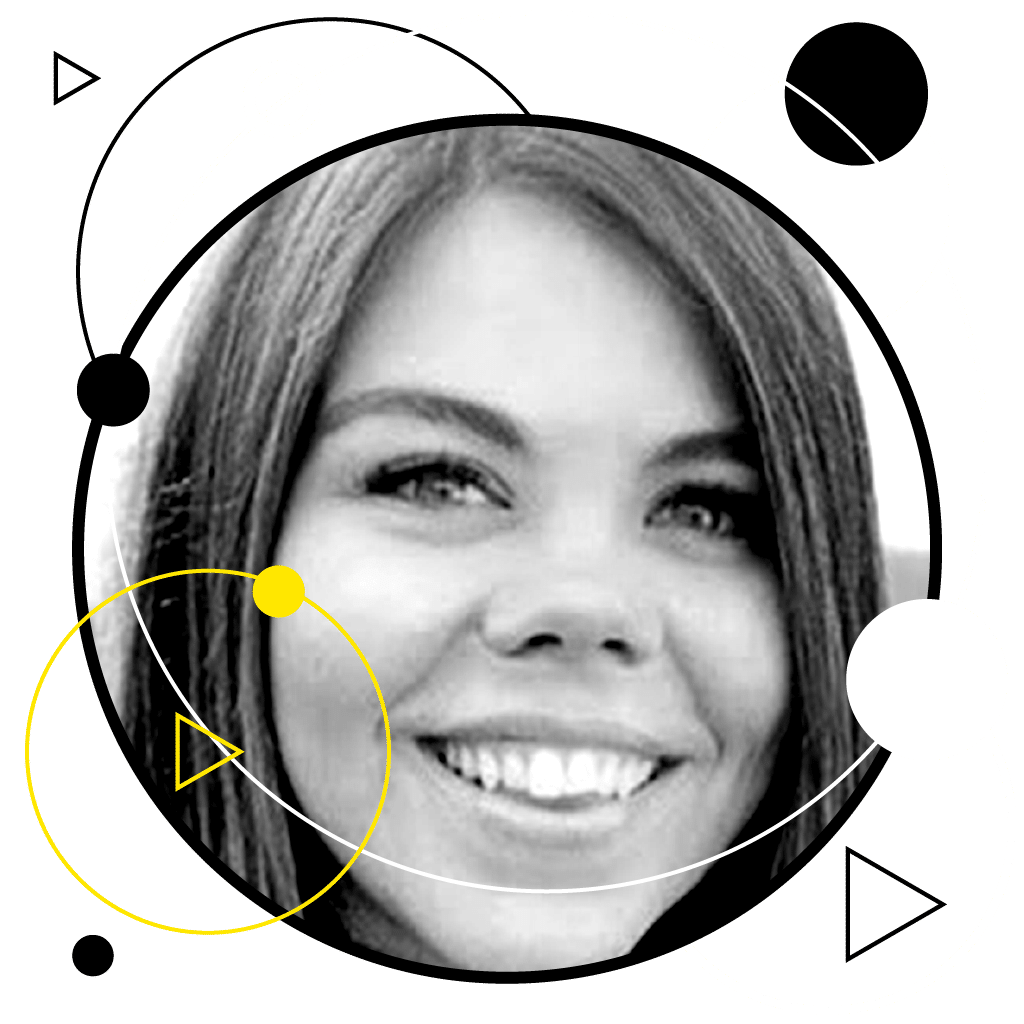 Webinar
Increase Speed to Lead and Conversions with Lead Scoring
In this live training session, we'll show you the results we achieved from using Breadcrumbs and how you can apply the same strategy and adapt it to your business.
2. Automate intentionally
Not all processes should be automated, especially when there's a growing need for human connection in an AI-powered world.
"It's critical to leave some room for human interaction in your lead generation system," urges Gauri Manglik, CEO and co-founder of Instrumentl.
"There are certain questions about your business that only you can answer. No amount of automation should take away the value of those conversations."
The best way to do this, according to Gary Amaral, co-founder and CMO of Breadcrumbs, is to build timely automation across channels with low historical conversions.
Basically, it's channels where "you know it keeps your brand top of mind, or the prospect might 'bubble' you up later."
You can locate them by analyzing your conversion rate (from lead to opportunity) in acquisition channels. If we were to look at the data from Marketo, it's channels like sales prospecting (0.90%) and emails (0.55%).
In our case, it's our email outreach to free plan users.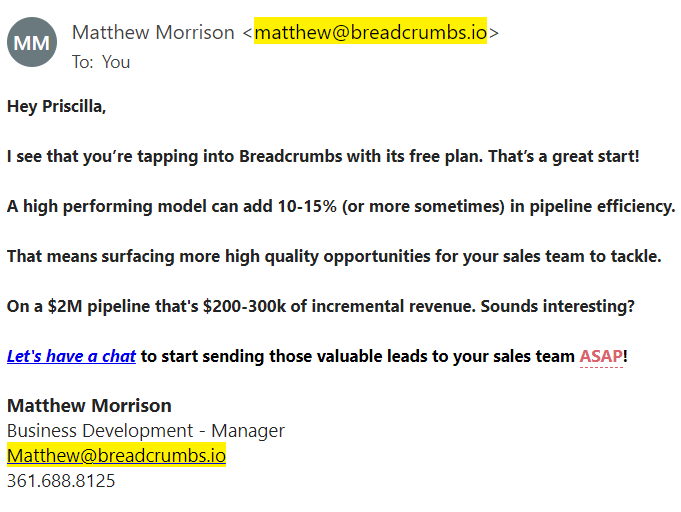 High-converting outreach emails gently push leads to take the next step.
Here are three reasons this email works:
It creates excitement: Tap into buyers' desires to prime them for a call. This email's upbeat and friendly tone, along with the benefits of using a contact scoring tool (add 10-15% in pipeline efficiency), strike an emotional chord with leads. It makes them want to book a call and find out how they can replicate success in their own company.
It invites them to act: Scheduling friction slows down deals. Rather than waiting for the manager to call, this email invites buyers to pick their preferred time and date slot on the calendar. There's no unnecessary back-and-forth.
It adds personalization: Addressing buyers by their first name is the bare minimum. It's hardly personalization these days! Want to book more sales meetings? Show buyers you get them. Notice how this email focuses on a specific figure ($2M pipeline). That's because in our customer research, we learned that's typically the revenue range for our free plan users. Had we written $1M and below (or a far-fetched figure like $1B), buyers would have rolled their eyes and ignored our email.
There are other elements to include in your outreach email.
Consider sharing resources to maintain leads' attention. Visual comparison posts, punchy case studies, and tips and tactics are great starting points.
"Assign a dedicated account manager to work with the prospect throughout the entire process," adds Manglik.
"The account manager can build a relationship with the prospect while they're still interested in the product. Share industry news, inspirational stories from other companies in similar industries, or even fun facts about your company's history or culture."
Manglik's approach is simple and effective.
These check-ins give you a closer look at how buyers work, which helps you make a more informed offer when the time comes.
3. Assign marketing to co-own leads
Winning deals is no longer the sales team's responsibility.
It's everyone's on the revenue marketing team.
Today, marketers work closely with customer-facing teams to create content in every stage of the buyer journey. Whether it's generating leads, addressing customer objections, or upselling customers ready for an upgrade, buyer-focused content can convince and convert skeptical buyers effectively.
It sounds like a lot of work for both marketing and sales (and it is!), but the results are often rewarding. Companies that align their marketing and sales teams generated 208% more revenue.


Yet, 96% of businesses struggle with strategy, process, content, and culture. These businesses are on a different page with goals and objectives, KPIs, pipeline growth, and buyer-friendly content.
So, what's the most effective way to align these opposing departments?
Start with your ideal customer profile (ICP).
This document describes the firmographics of your ideal customers, such as their annual revenue, company size, and number of employees.
With marketing and sales aligned on their best customers today, both teams can identify the right campaigns and conversations to drive qualified leads and revenue.
You can use a tool like Reveal to check if your ICP is up to date.
Connect your data source with Reveal
Select the customer segment that defines success (e.g., users on the Pro plan)
Reveal your results
Reveal will analyze all existing marketing, sales, and product data to highlight the attributes and actions that drive revenue.
For example, here's how it might look if you connect HubSpot and Pendo. You'll see a list of activities that directly impact revenue.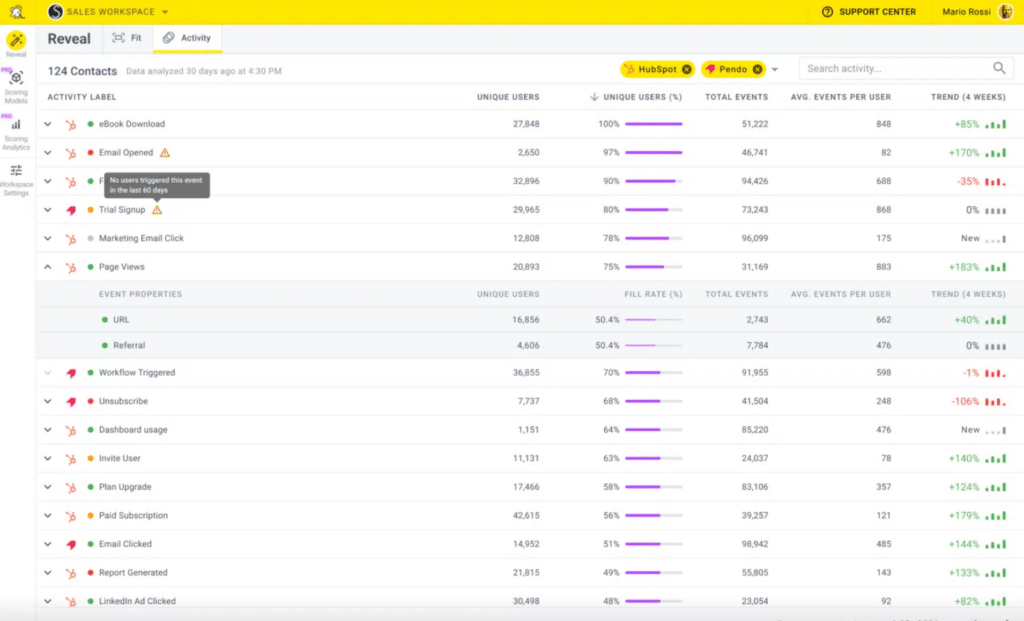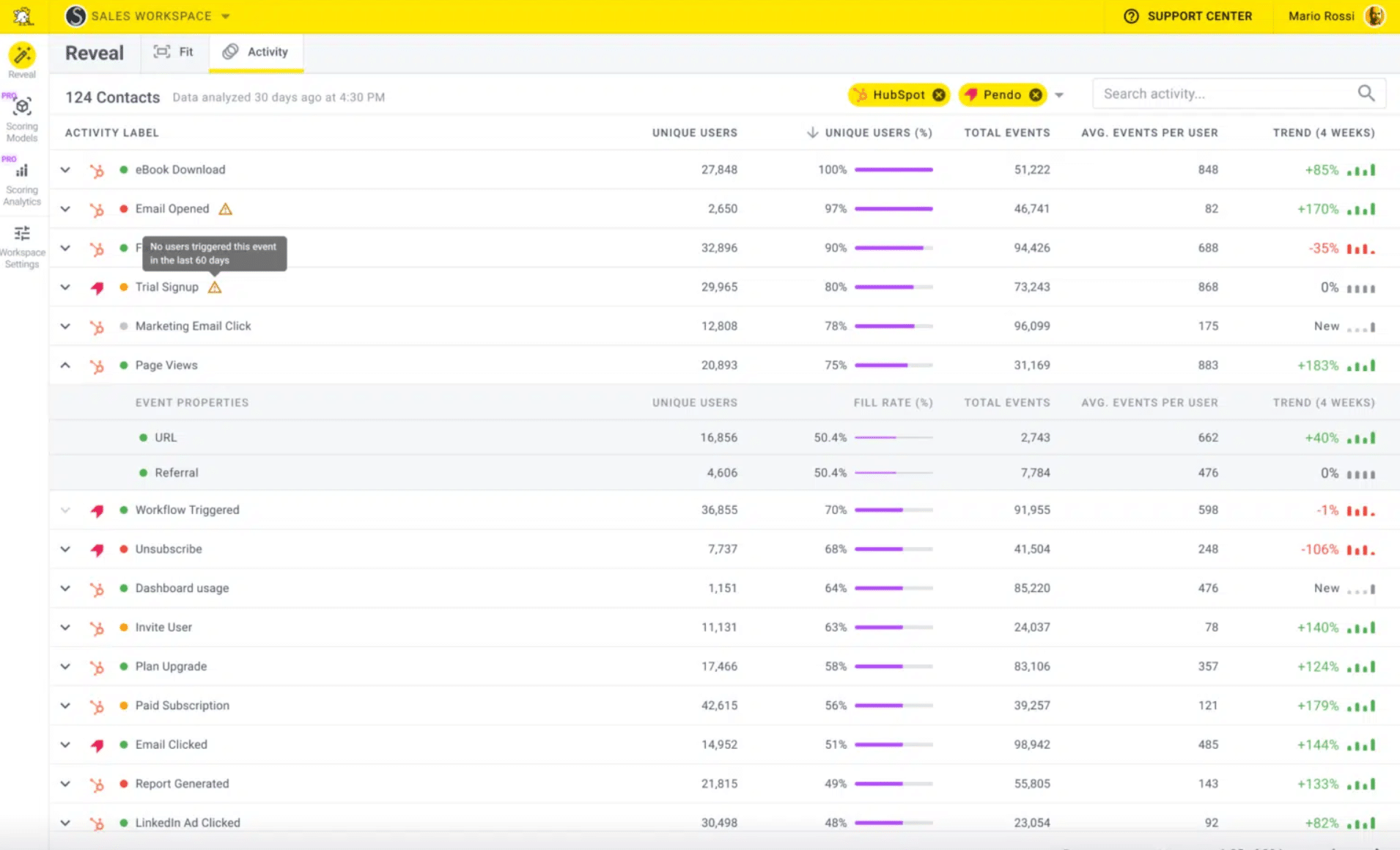 Update your ICP accordingly and share it with marketing and sales to align with your most profitable customers today.
Create your free Breadcrumbs account here.
4. Power up your CRM
82% of top sales performers use sales-tech software at least once a week.
This same group of sellers rely on their CRMs more than their less productive peers.
And it tracks.
CRMs are playbooks for salespeople. Your favorite CRM boasts excellent features like pipeline management, workflow automation, and an almost 360-degree view of all customer profiles.
Without CRMs, reps can't sell efficiently to buyers.
Consider "powering up" your current stack with these three tools to improve your selling:
Breadcrumbs
Best for: Scoring and ranking leads according to fit and activity


Breadcrumbs is a revenue acceleration platform that helps you build high-performing scoring models in just a few clicks.
Identify all qualified leads and customers across all stages. This fully featured contact scoring platform is ideal for any go-to-market strategy.
HubSpot only offers a lead scoring tool, so it's impossible to identify upsell opportunities and evaluate churn risks. If you're looking to drive revenue across all customer segments, it still leaves a lot to be desired.
Integrate it with Breadcrumbs to unlock revenue opportunities within your HubSpot contacts today.
11Sight
Best for: Chatting with prospects on their favorite channels
11Sight is an inbound video call platform for revenue teams.
The most qualified buyers are prospects who initiate a conversation. And with this tool, high-intent buyers can start a call on any channel of their choice with a click. LinkedIn posts, Facebook comments, emails, website, you name it.
This tool even lets you route calls to multiple reps simultaneously or to specific reps based on predefined criteria (e.g., industry, territory).
Lusha
Best for: Enriching prospects' data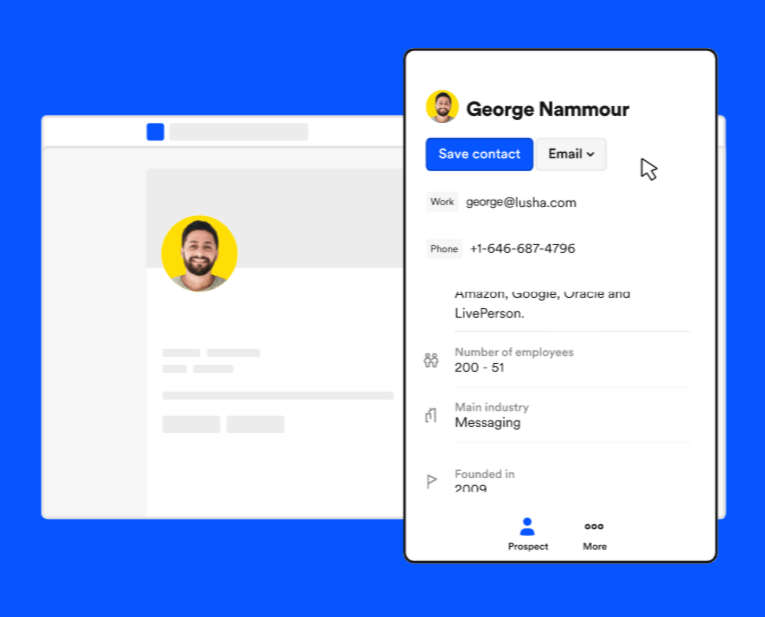 Lusha is a B2B database that helps you reach the right decision-makers.
When a lead submits their basic information in an opt-in form, Lusha will automatically enrich their data with an accurate email address and phone number, saving you from time-consuming research.
This is a valuable lead enrichment tool, considering 45% of sellers struggle with incomplete data.
5. Pick up the phone
Automation has made communication with customers easier and faster.
In the past, sales teams had to manually comb through every lead and hope the ones they called were the most likely to close.
Today, you can reach out to hundreds of buyers with personalized messages and engage and acquire them in real-time.
However, Amaral cautions, response rates from such tech-touch engagement models continue to be "abysmally low, making it a volume-based numbers game."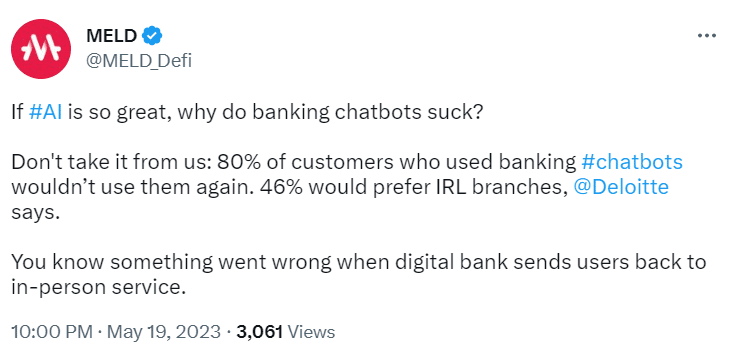 Abysmally low response rate?
Shouldn't it be the other way around?
"The answer is obvious and one that many companies and their reps don't acknowledge," adds the CMO.
A one-to-one phone call with an expert will always beat even the most advanced AI bot.
"Old fashion phone calls, supported by texting, remain crucial."

Gary Amaral, co-founder and CMO of Breadcrumbs
The CMO has a point.
Just look at our buying habits. Most buyers want to talk about pricing (58%) and how the product works (54%) in the first sales call.
These highly nuanced conversations can go anywhere.
Say a prospect asks about cost and doesn't know the product's complete features. The sales rep needs to dig deeper into their needs and try to uncover opportunities to position the product as an irreplaceable solution.
It's not something AI can do at the moment—at least not as efficiently as a salesperson with territory or industry expertise.
This begs the two most critical questions. How soon should you call? And when should you call?
CallHippo's recent study offers fascinating insights.
Based on data from over 1200 clients across 15+ countries, the company concluded that the best time to call inbound leads is within the first hour, preferably on a Wednesday between 4:00 to 5:00 pm (lead's local time).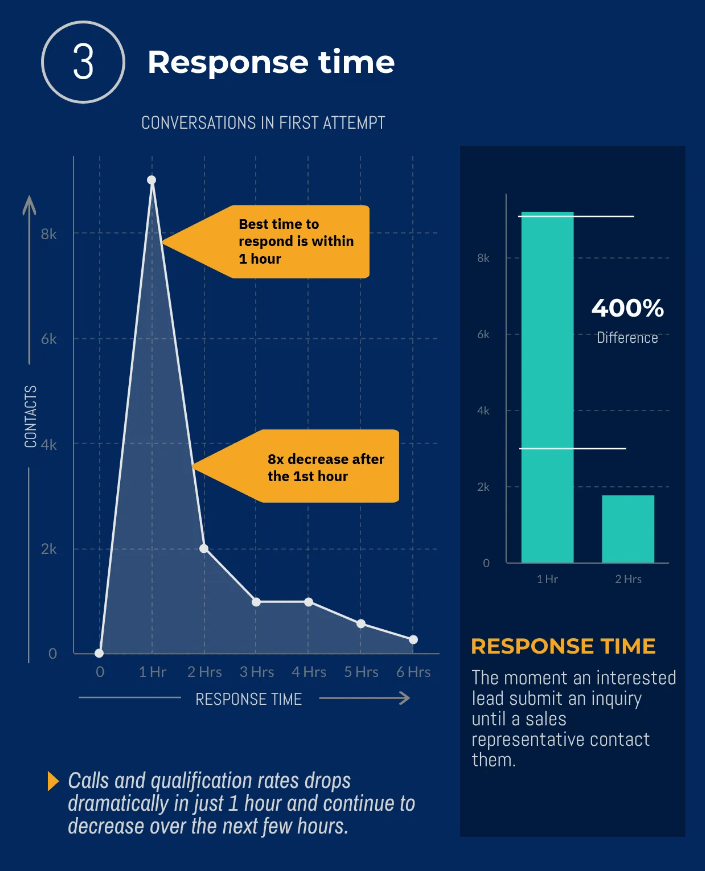 Human touchpoints are not going away anytime soon.
No crafty GPT4 bot will beat phone calls when it comes to moving prospects forward with a sales deal.
"It is and will continue to be fundamental to high-converting inbound and outbound sales-assisted motions," says Amaral.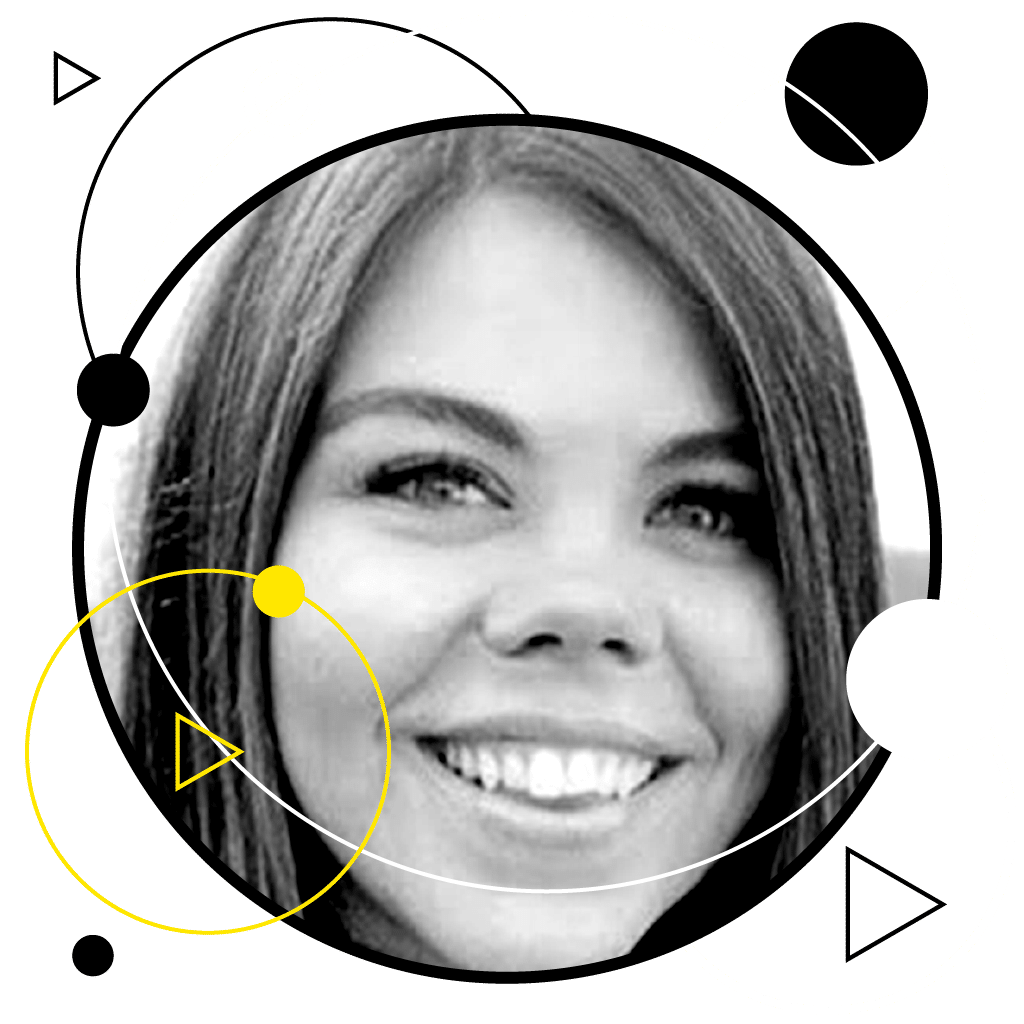 Webinar
Increase Speed to Lead and Conversions with Lead Scoring
In this live training session, we'll show you the results we achieved from using Breadcrumbs and how you can apply the same strategy and adapt it to your business.
Delight leads at the first touchpoint
Responding to leads at the right time is the least companies can do today.
These tactics, ranging from intentional automation to a 10X CRM, improve your speed to lead without losing the human connection.
Breadcrumbs can be your wingman at any time. Create your free plan to identify your most qualified leads today.
FAQs
1. What is the time per lead?
Time per lead, also known as speed to lead, is the time taken for a company to respond to a lead via a phone call or email.
2. How quickly should you respond to a lead?
Ideally, within an hour.
4. How many times do you have to reach out to a lead?
At least six attempts, according to CallHippo.
5. When should you call a lead?
On a Wednesday between 4:00 to 5:00 pm (best) or 11:am to 12:00pm (second best) in the lead's local time.
6. What is a lead scoring tool?
A lead scoring tool assigns a score to leads based on their company information and interaction with your website and emails.
It's a great tool to start with if you're only looking to generate leads.
However, it won't suffice if you want to drive revenue at all stages of the customer journey. In this case, you'll want a fully featured contact scoring tool like Breadcrumbs.
Breadcrumbs gathers your entire customer data—marketing, sales, and product—into one place, giving you a bird's-eye view of the customer experience. Create your free account today to identify all qualified leads, at-risk customers, and buyers with cross- and upsell potential.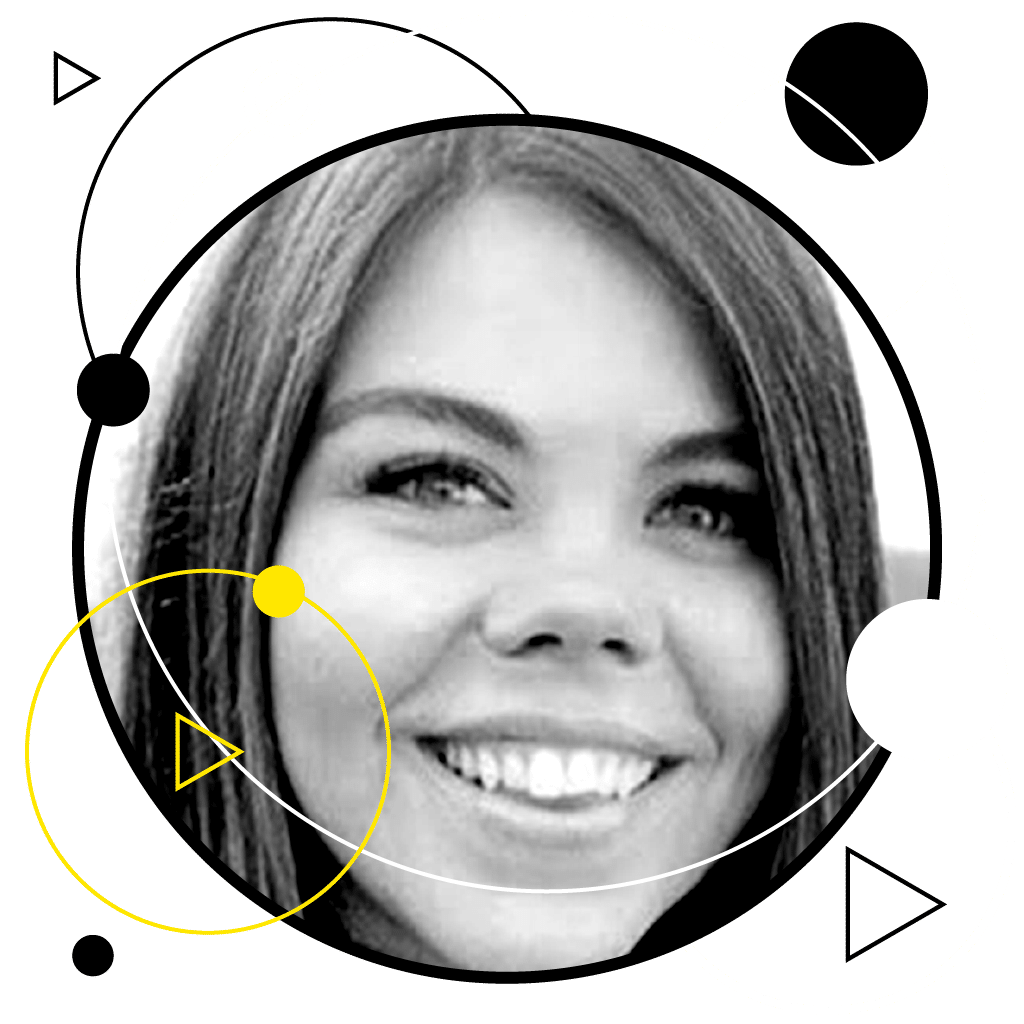 Webinar
Increase Speed to Lead and Conversions with Lead Scoring
In this live training session, we'll show you the results we achieved from using Breadcrumbs and how you can apply the same strategy and adapt it to your business.