You need more than a great product to generate product-qualified leads (PQLs).
In this guide, we'll show you how to increase these leads—even if they're dropping off of your product—and convert them into customers.
Let's begin.
How to determine product-qualified leads
A product-qualified lead (PQL) is a lead who's experienced the value of a product (a.k.a. the 'aha' moment) after signing up for a free trial or freemium plan.
To identify these product-qualified leads, look for pattern(s) in your converted users via an in-app analytics tool.
Pendo, a product analytics tool Breadcrumbs integrates with, offers a usage widget that tracks specific events that led to your product-qualified leads converting to customers.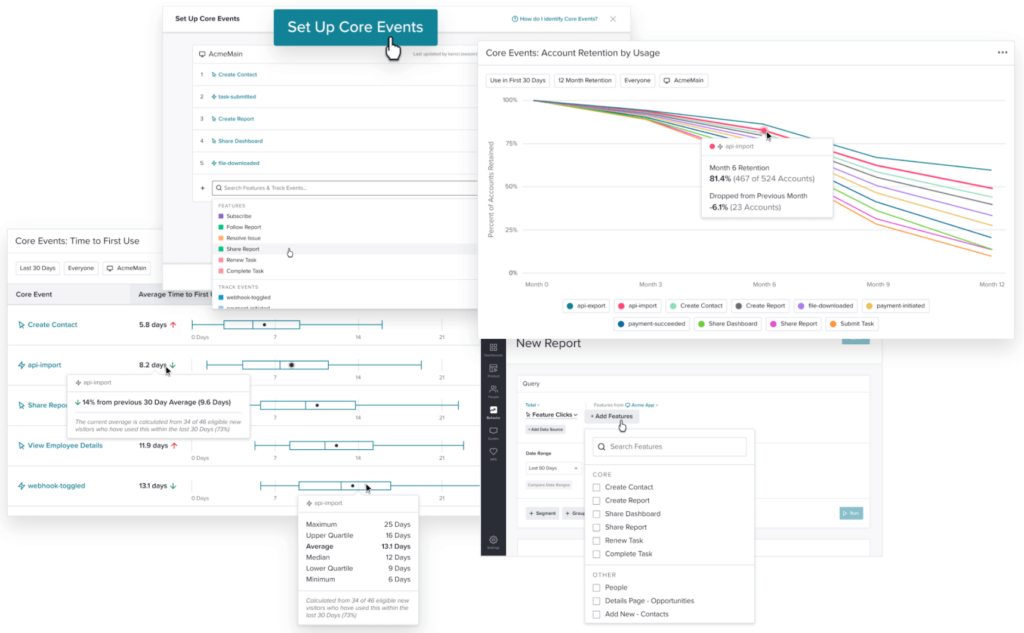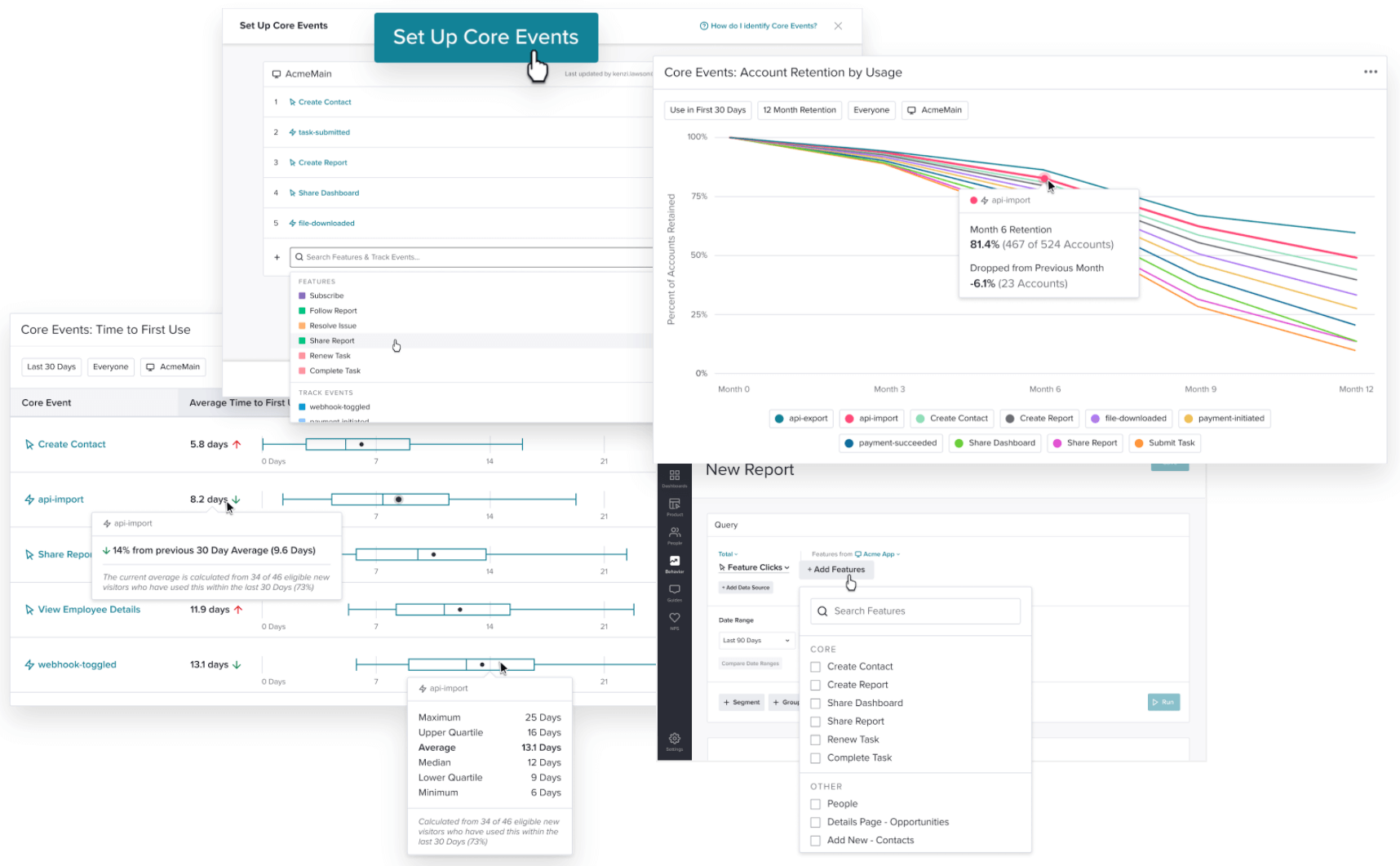 Next, determine your PQL and its metrics.
For example, a startup that sells reporting dashboards might define its PQL as someone who's created three reports and invited two users within a week.
Userpilot, a product growth platform, qualifies its trial users into three primary groups. Leads who:
Didn't install live chat code snippet
Installed live chat code snippet
Installed live chat code snippet and chatting with website visitors regularly (this is Userpilot's PQL, btw!)
In the SaaS Growth Hacks Facebook group, the startup shared it improved its MRR by over 50% in the first few months ever since it qualified users by in-app activity.
How to increase the number of product-qualified leads
1. Identify drop-off points
Cluttered user interface.
Multiple onboarding steps.
Credit card information on the registration page.
These friction points cause leaky funnels.
How do you prevent leads from abandoning your product? Let's break it down.
You'll want to document the sign-up process and identify where they drop off using your product analytics tool, for starters.
For instance, you're using an in-app analytics platform like Pendo, Click Funnels and Journeys. Both tools help you dig deep into your user behavior.
2. Ask the tough questions
Only one out of 38 unhappy customers complain—the rest leave without saying a word. 
Horrifying, isn't it? That can put a real damper on your revenue acceleration efforts…
The worst part is that this is revenue you could have gained if these users had been upfront or if you had asked them first what made them cancel their account.
Sure, you can make an educated guess why these leads left, or you could divert your attention to the leads you have right now.
But over here at Breadcrumbs, we believe you can do more to uncover hidden revenue opportunities. So, here's what we recommend:
Reach out to these dropped-off leads in an email survey.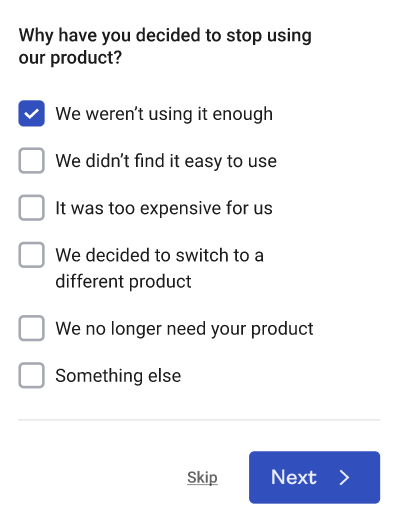 There are mainly two approaches. Either turn it into a multiple-choice question or a one-liner in a plain text email.
Experiment to see which brings the highest number of quality responses.
3. Implement changes to prevent other leads from leaving
User feedback is a goldmine for product development.
Is there a user comment that frequently appears in the survey? It might be a game changer for an existing feature.
Now that these dropped-off leads have shared their experiences, start implementing the changes. A word of caution: Only apply these changes if they align with your business goals and your target market is requesting them.
Here are three potential scenarios. If your leads left due to:
… an overwhelming onboarding experience, consider reducing the number of steps or adding an in-app product guide.
… poor design, apply color theory to make it look more modern and credible.
… confusing language, hire a UX writer to revamp the copy and messaging.
Outdated content is a surefire way to confuse both prospective and current customers, so remember to update all content to reflect these product changes.
We're talking about blog posts, FAQs, the support center, etc. And while you're at it, tweak your email nurturing sequence.
How to convert product-qualified leads to sales-qualified leads using Breadcrumbs
1. Set up a lead scoring model on Breadcrumbs
Lead scoring is the process of assigning a score to your leads so you know where they sit in the sales funnel.
The higher a lead scores, the likelier they're receptive to your sales pitch and convert to a paying customer.
How do you determine the criteria for a sales-qualified lead in a lead scoring tool? Easy. You use the attributes from your ideal customer profile and buyer persona.
Let's say your best customers are senior executives from Fortune500 companies. In the Fit model, enter the following titles: CRO, manager, vice president, etc.


Next, determine the lead's buying signals. Enter the specific web pages that trigger an action in the lead scoring tool. Here's how it might look in the Activity model.


Activate the lead scoring model.
Product-qualified leads who (a) fit the customer's profile and (b) visit the relevant "money" pages will convert to sales-qualified leads.
Breadcrumbs will then send all scoring information to your data source (e.g., HubSpot, Active campaign) and ping you the sales opportunity.
Book a demo with Breadcrumbs to convert PQLs to customers today.
2. Integrate product adoption platform with Breadcrumbs
Context impacts selling.
When you sell to leads without considering their buying behavior, timing, and conditions unique to their situation, your sales pitch falls on deaf ears.
Think back to the sales email you received out of the blue from a software company. Odd, isn't it? You haven't started using the tool, and it invites you to upgrade to the premium plan. The nerve!
There's a better way.
And that is to integrate your product analytics platform with Breadcrumbs.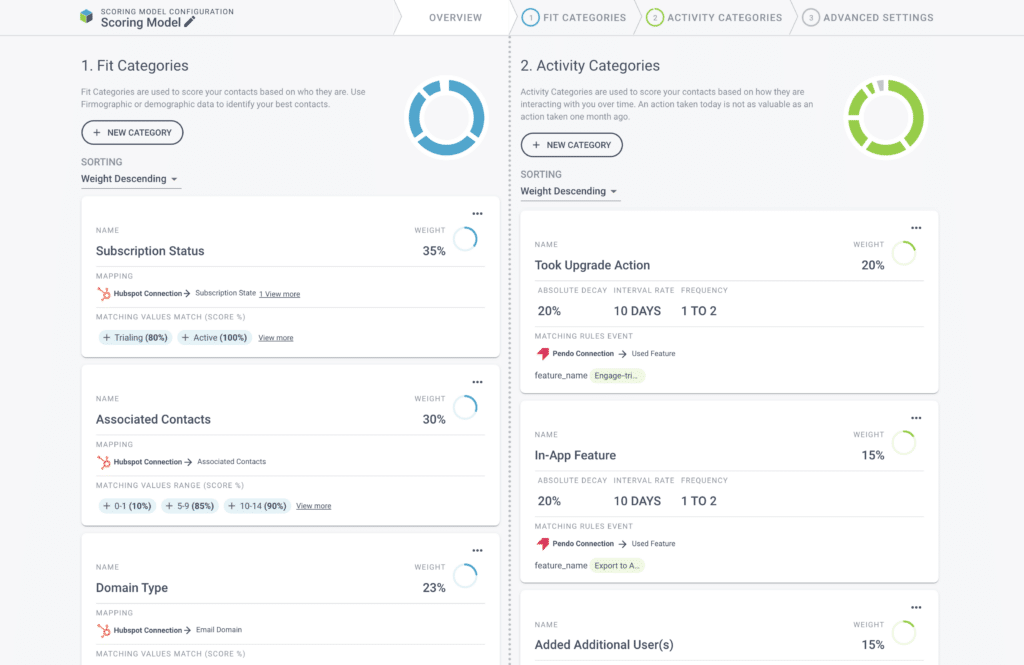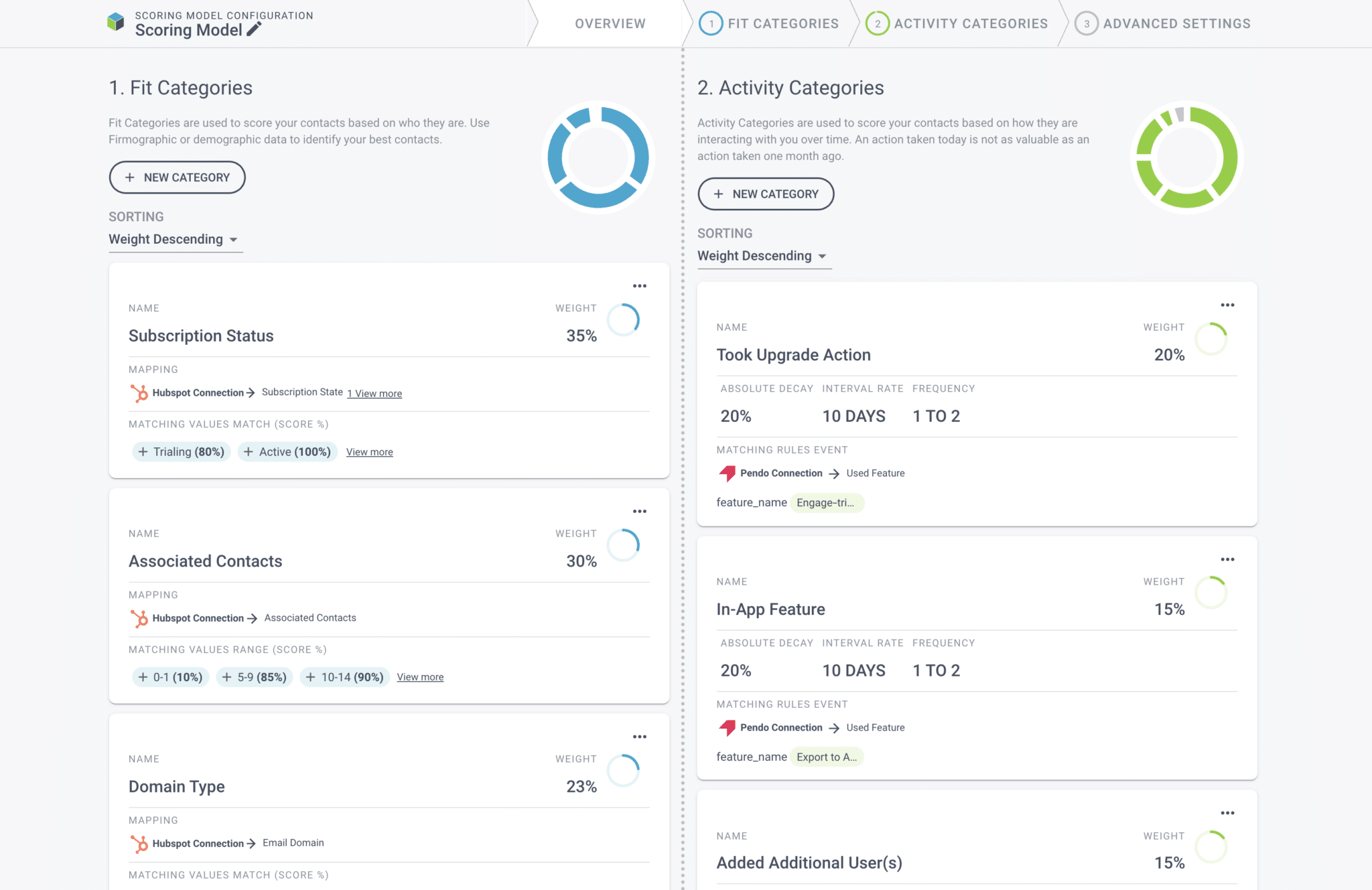 That way, you get a 360-degree view of all lead activity and target your messages accordingly.
Here's what we mean.
Imagine a graphic design startup that sends this re-engagement email to leads who didn't finish designing their Facebook Shop cover ad.
Or this example. Note how the onboarding email shows a roadmap to help new users gauge what they've completed and what else needs to be done to reach activation.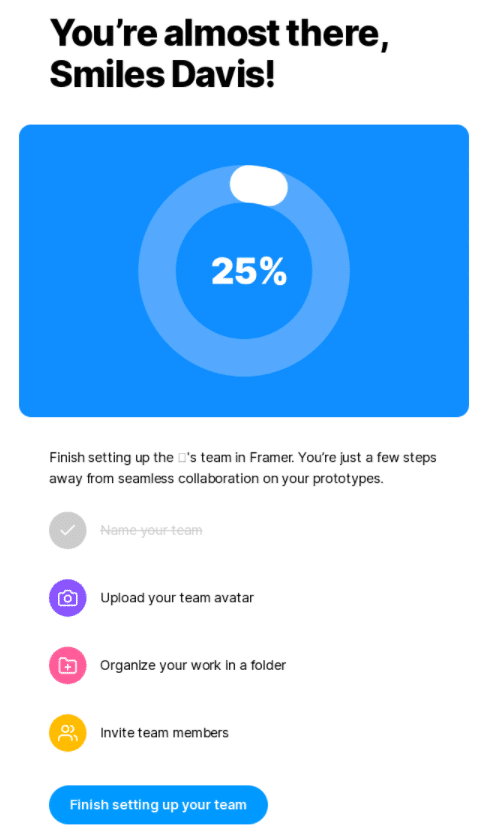 You can also tailor your messages to sales-qualified leads. Here's a powerful trial-to-conversion email you might send.
Note how it highlights the product's best feature and walks the lead through the features, clear benefits, and desired outcome.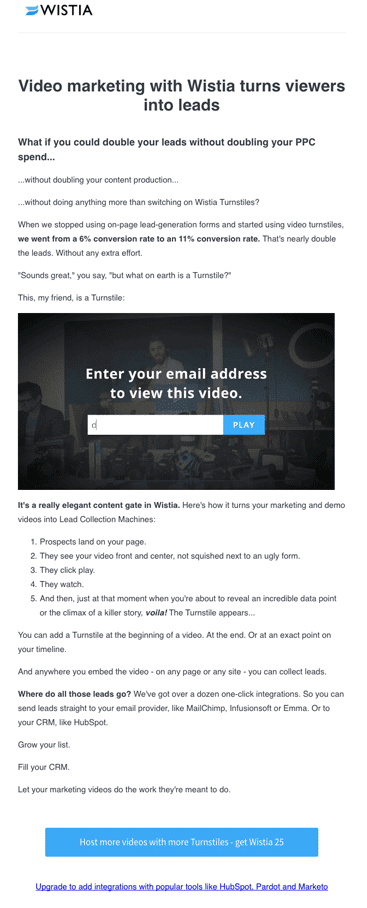 It's not only emails.
You can also target messages within the product, like this in-app marketing message you see below.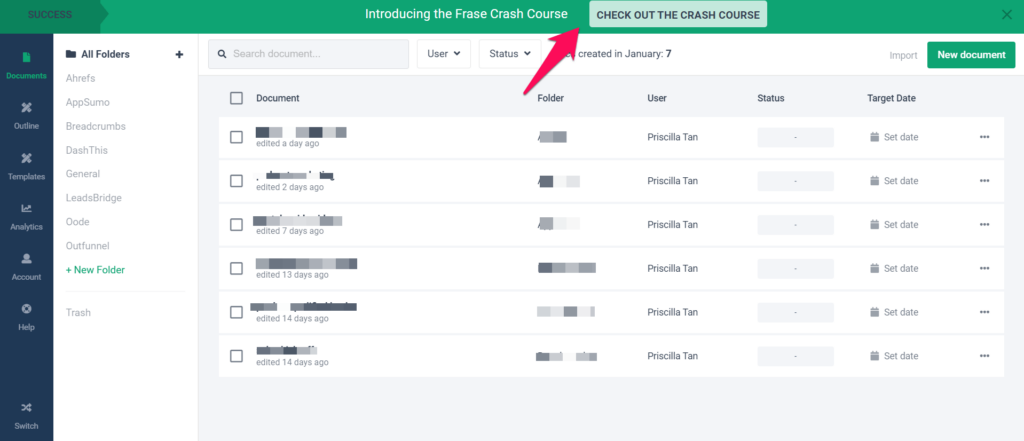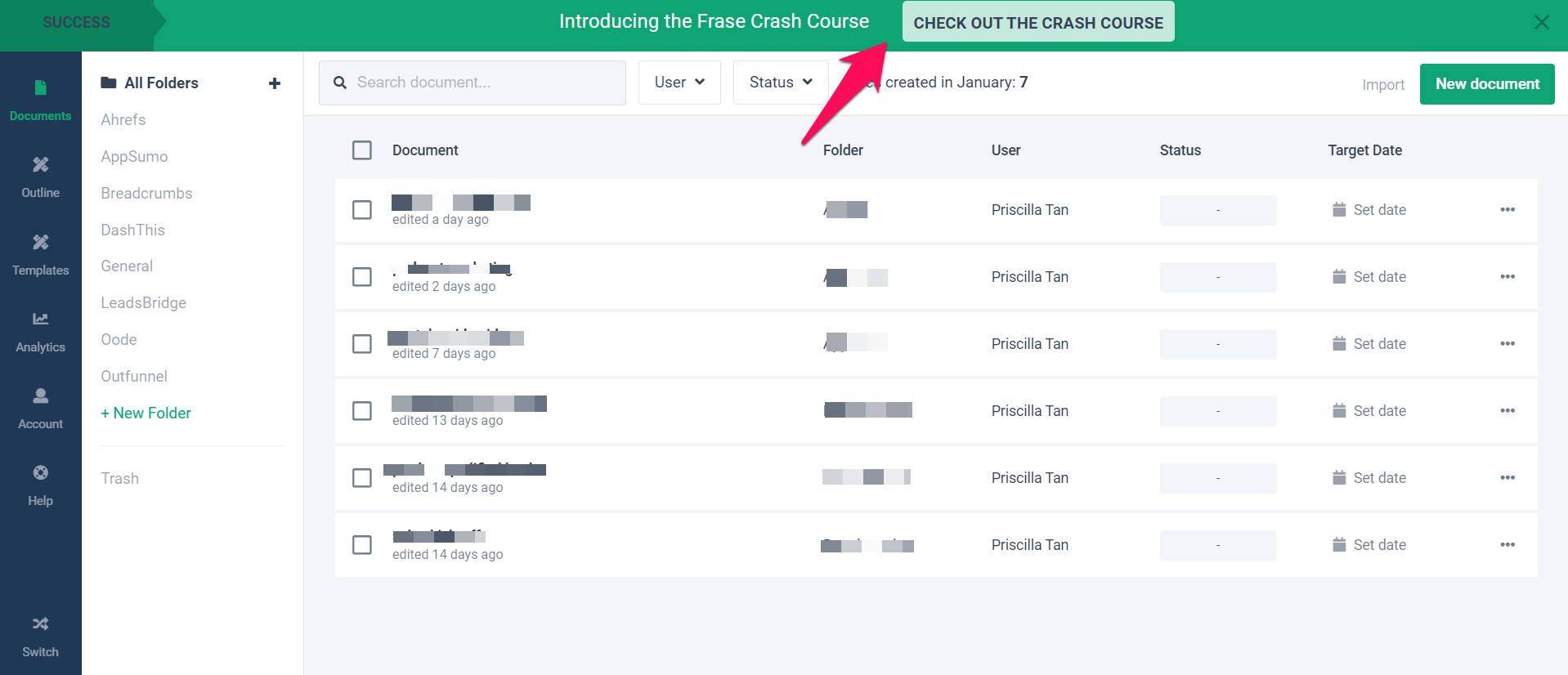 Frase, an AI content writing tool, promotes its newly launched certification course to boost retention and expansion.
On the one side of the coin, it helps existing customers uncover additional valuable features they're unaware of (i.e., retention).
On the other, certified users promote their badges on social media and win more business (i.e., expansion).
Integrate Pendo with Breadcrumbs to get a 360-degree view of how leads interact with your product and tailor your messages accordingly.
Convert product-qualified leads into your best customers today
Consider your leads' buying behavior, timing, and conditions unique to their situation before pitching.
By segmenting them into product-qualified leads and sales-qualified leads, you can tailor your messages accordingly, increase positive response rates, and close more deals quickly.
Book a demo with Breadcrumbs to convert your best leads to customers today.