A massive sales pipeline is not necessarily a good thing.
If you're slipping on follow-ups and facing pressure from the higher-ups, all the while struggling to maintain your success rate, that's a big sign you need to start managing your pipeline.
In this guide, you'll learn five excellent tips from sales experts on how you can maintain a healthy pipeline of your own.
What is Sales Pipeline Management?
Sales pipeline management is the process of organizing and tracking sales opportunities, all the way from targeting the right prospect to moving them toward closing.
The main goal here is to estimate revenue and cash flow so that you can make informed decisions about your sales strategy (e.g., coaching sales reps, expanding sales team, increasing budget).
What are the Stages of a Sales Pipeline?
If you do a quick search on sales pipeline, you'll notice that there are multiple variations of how it looks like.
Here at Breadcrumbs, we boil it down to these six main stages.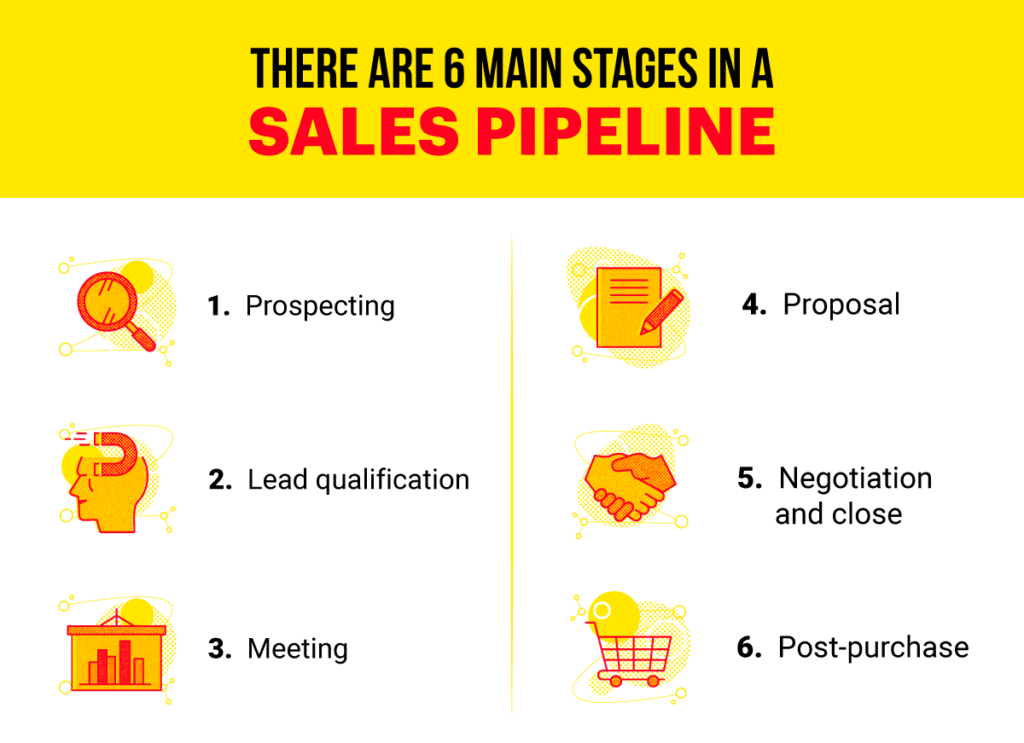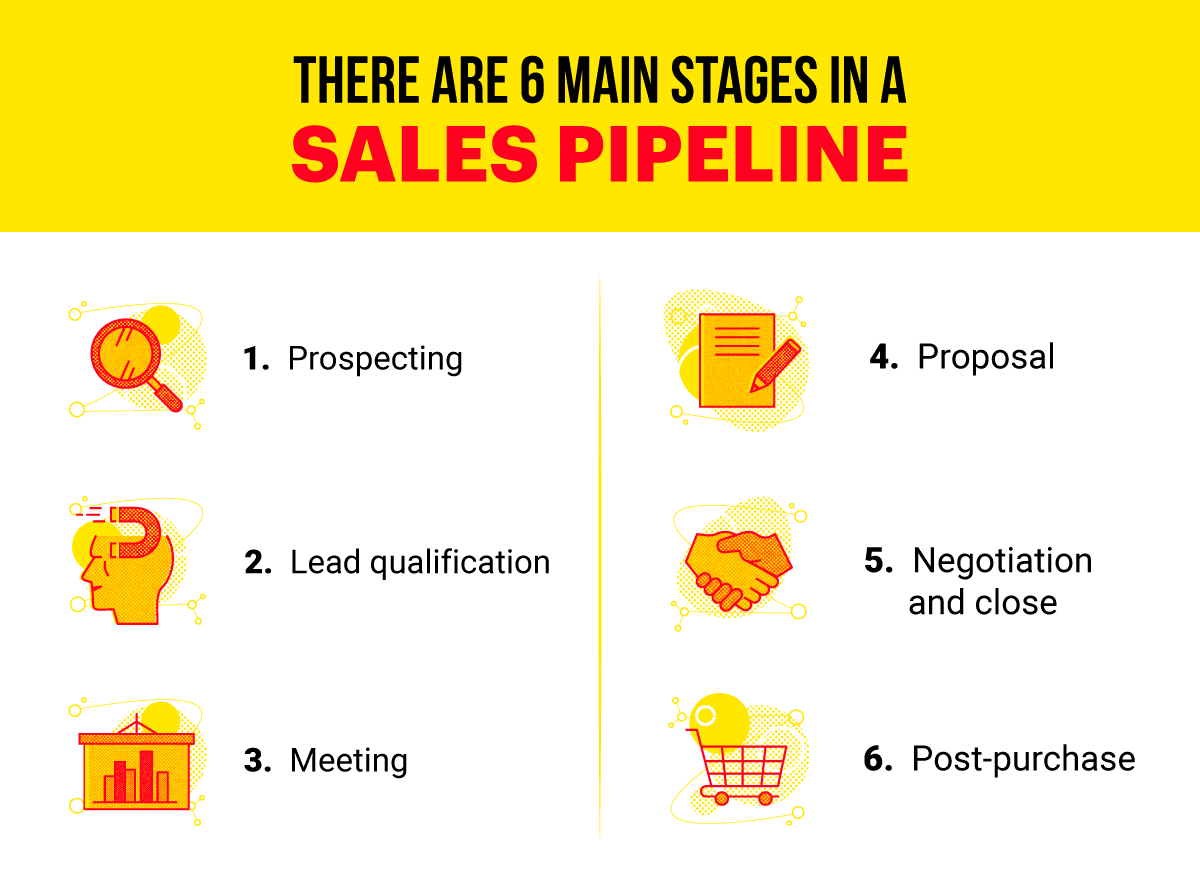 Prospecting: Marketers get to work at promoting the product to prospective customers. This stage involves content marketing, PR, and other promotional campaigns.
Lead qualification: Not all leads are equal. Using a lead scoring system, sales and marketing will be able to differentiate between sales-ready and unqualified leads. More on this later.
Meeting: Sales team makes first contact with sales qualified leads (while marketing continues to nurture marketing qualified leads). This is where the product demo or meeting comes in. Sales reps will also use this opportunity to understand the trigger that brought these leads to look for a solution in the first place.
Proposal: Sales reps position the product as the ultimate solution to the lead's problem. This stage typically involves reiterating their competitive pricing and unique selling proposition (or value proposition).
Negotiation and close: Sales team overcomes price objections, among others, to make their case on how the product is in a league of its own. Both buyer and vendor will negotiate and manage expectations to ensure a successful business relationship.
Post-purchase: The customer journey isn't over. The customer success team comes in to provide an excellent customer experience. This stage also involves scoring systems to gauge if the customer is ready for a cross- or upsell or—knock on wood—show signs of churn.
Bear in mind that many of these stages involve both marketing and sales.
For example, even though marketers are in charge of content marketing, they usually need to interview the sales team to shape the content to drive conversions.
The marketing team is also heavily involved in the post-purchase stage.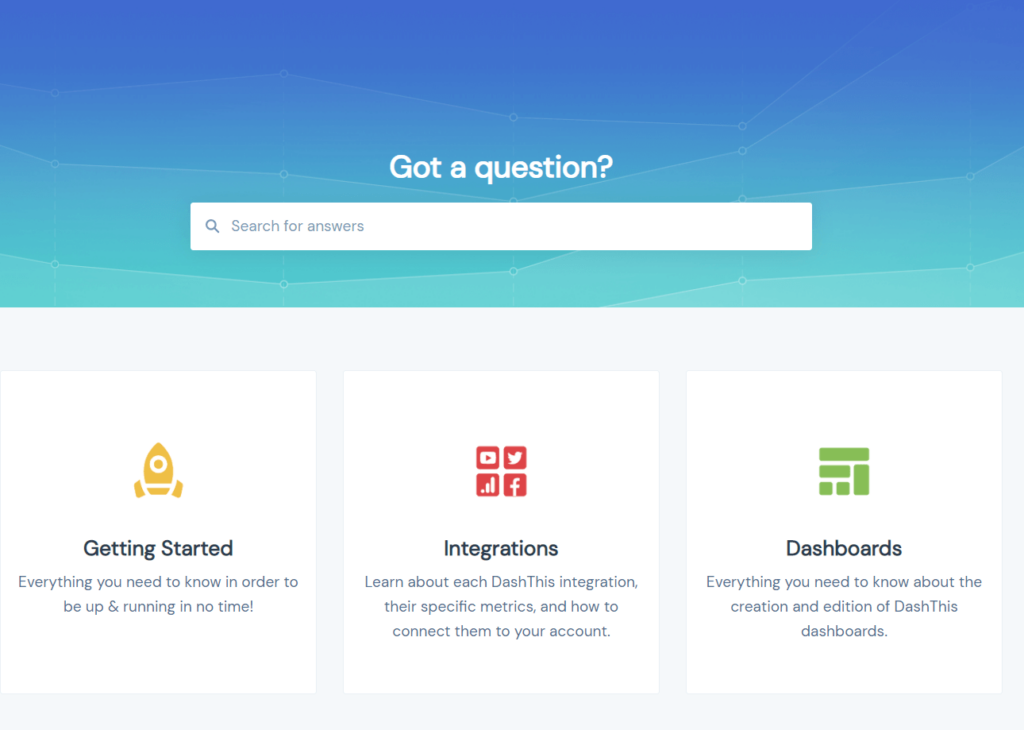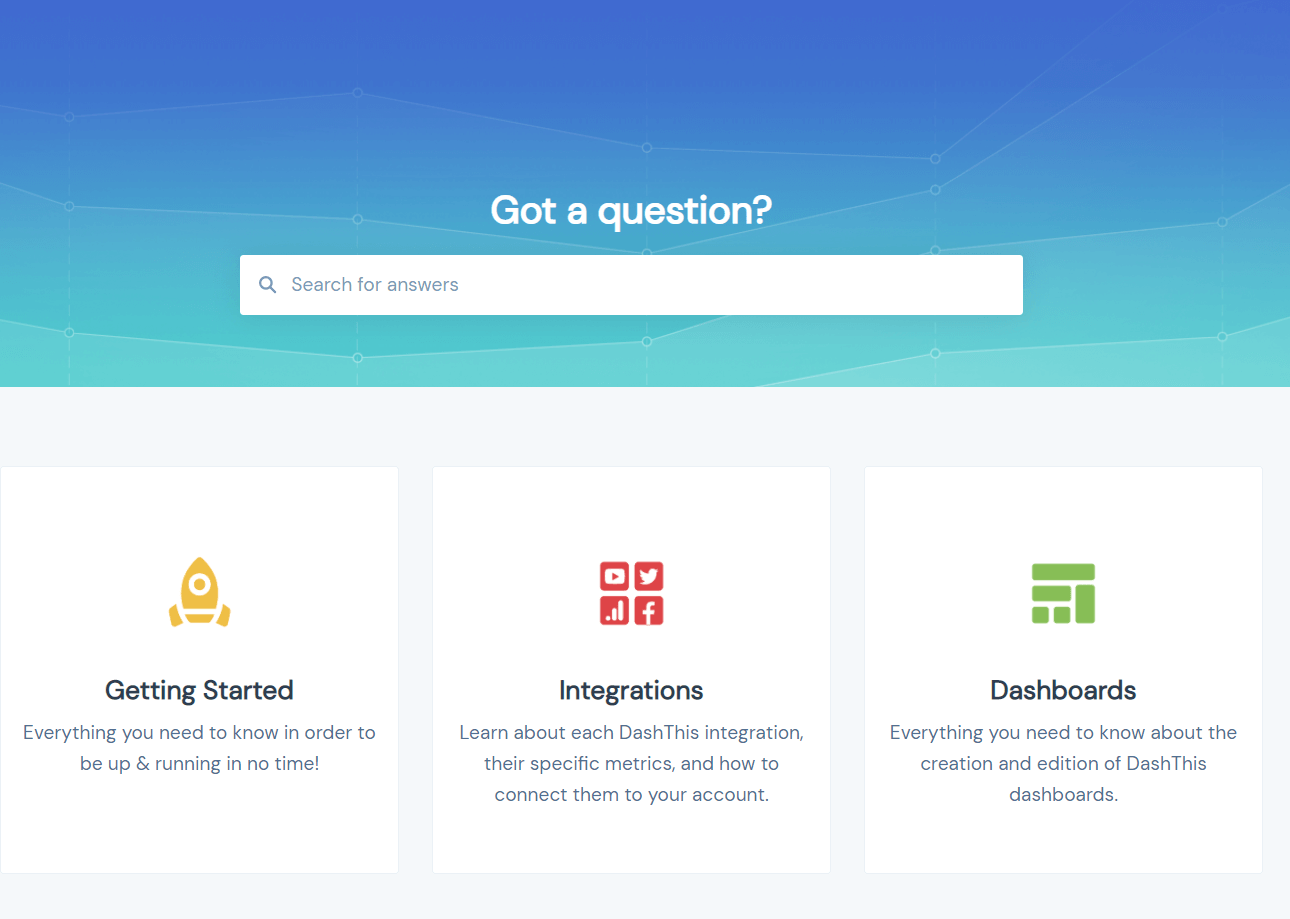 For instance, they need to continue creating content to educate customers on how they can make the most out of the product.
How 6 Sales Professionals Improved Their Sales Pipeline Management When It Got Too Big
1. Score Your Leads
The adage "Quality, not quantity" is valid in all aspects of life—including when it comes to generating leads for your sales pipeline.
Too many times, sales reps waste valuable resources on chasing all leads when they should only be focusing on leads who (a) fit their ideal customer profile and (b) are ready to buy.
Marc Stitt, CMO of FMX, advocates focusing on these sales-ready leads for effective pipeline management.
Do us a favor?
Take a look at the deals you've closed this year.
You'll notice that these deals share a similarity, and that is they take the same amount of time to close.
That's not a coincidence.
And no, it certainly wasn't Lady Luck up to her old tricks. 😉
That's the power of using a buyer persona to inform your sales efforts.
Important Note

Make sure you're collecting accurate information about your prospects during the lead generation stage.

Joe Pope, business development director at Hinge, uses progressive profiling to record his leads' online activities across the marketing and sales funnel (e.g., completing a form, viewing a page).

You can use a lead scoring tool to record these customer data.

Together with good ol' fashioned note-taking, Joe and his team raised their company-wide closing percentage by nearly 35% in three years.
Here's how lead scoring works on Breadcrumbs:
Set up attributes that add or deduct points based on the lead's demographic (Fit model) and behavior (Activity model). 
For example, if your buyer persona shows a senior marketer from startups, you might assign a score of 100% for the following job titles: VP of marketing, CMO, head of marketing, etc.


Whenever a prospective buyer fills in an opt-in form and indicates they're of these job titles, Breadcrumbs will automatically add points to their profile.
Do the same for the remaining criteria (e.g., industry, number of visits to pricing page).
Refer to your buyer persona for guidance, especially for demographics.
Breadcrumbs will send all scoring information to your data source (e.g., HubSpot, Marketo, ActiveCampaign), allowing you to create the relevant workflows.
When your leads hit a threshold, Breadcrumbs will notify you of the sales opportunity.
"Make sure you spend your time on the best and highest-value leads."

Marc Stitt, CMO of FMX
Not only does lead scoring increase the number of sales opportunities, improve your conversion rates, and accelerate revenue, but it also helps marketing teams to analyze the performance of their marketing campaigns.
By the way, you can also use Breadcrumbs to increase your average deal size.
Our lead scoring tool boasts scoring models for cross-sells, upsells, and even churn.
Book a product demo with Breadcrumbs today to build a healthy pipeline.
2. Accelerate Sales Cycle
B2B sales can take more than seven months to close.
Unlike B2C, B2B buyers require a longer time to decide if they want to buy a product.
There are multiple factors behind the lengthy sales cycle.
Common ones include identifying the wrong decision-makers (lead scoring can help with this!), low engagement with potential customers, and poor closing skills.
The longer the cycle, the more likely a prospective customer will change their mind and opt for a competing product.
So, how do you shorten the buyer journey?
Here are three solutions recommended by Girish Redekar, co-founder of Sprinto.
(i) Identify Bottlenecks
Bottlenecks refer to obstacles that block the entire sales process.
You should check how long it takes for qualified leads to convert and how much time they spend at each pipeline stage.
For example, if you're noticing inactivity after a lead signs up for a free trial, that might mean that they're struggling to navigate around your tool.
You'll want to reach out to them and improve your onboarding process, stat.
(ii) Adjust your Free Trial Length
Urgency sells, so much so that when Sprinto switched its free trial from 30 to seven days, it reduced its sales cycle by more than 2X.
It also saw more revenue and fewer tire kickers.
"In the beginning, we offered an endless free trial of our software, but like many SaaS startups before us, we recognized it wasn't feasible.

People prefer a free option, and they end up taking a considerably longer time to purchase if they weren't pressed for time."

Girish Redekar, co-founder of Sprinto, on the decision to reduce his free trial period
But whoa, not so fast.
Does this mean you should shorten the length of your free trial?
That depends.
If customers can realize the total value of your product in a few days, then yes, consider cutting it down.
If not, you'll want to avoid reducing your free trial length and look for alternatives to shorten the buying journey.
(iii) Cut the number of days between follow-ups
80% of sales require five follow-up calls, yet 44% of sales reps give up after only one follow-up call.
Why are these sales folks not following up with these promising prospects?
We boil it down to a fear of coming across as pushy and an insanely packed schedule that made it slip their mind.
Andrei Kurtuy reckons it's due to the latter. The co-founder and CCO of Novorésumé shares with Breadcrumbs:
"One of the most costly mistakes salespeople make is investing nearly all of their time on adding people to the top of the funnel and completing deals at the bottom.

They forget to nurture prospects in the contemplation stage."
But how often should you follow up without annoying these prospective customers?
We'll attempt to answer this question in the next tip.
3. Build the Perfect Follow-Up Routine
57% of people said they would be more encouraged to buy if the salesperson didn't pressure them when following up.
This is a biggie, as this tells us that a "no" or radio silence doesn't mean they're not interested.
But it also raises a tricky question: How often should you follow up without pressuring your leads?
There are no hard and fast rules.
Drewbie Wilson, VP of sales at Break Free Academy, suggests checking in according to the specific stages your leads and customers are in.
For example, you could follow up with existing customers every 45 days for referrals or cross- and upsells.
Pro Tip: Analyze their web activity on your marketing and sales tools. If they've been checking out an add-on or premium feature, it shows they might be due for an upgrade. You could mention this detail in your email and position how the add-on solves their problem.


However, note that if these existing customers show signs of churn (e.g., drop in product usage), you should reach out to them immediately.
For a cold lead, it's good practice to follow up every 90 days or later.
"Maintain consistent communication no matter how old a lead is," advises Drewbie.
"This allows you to stay top of mind so that when the time is right, you're in the right place to handle their problem and provide the solution."
4. Clean Pipeline
A stagnant sales pipeline wreaks havoc on productivity and growth.
There comes the point where some leads just won't close, no matter how often you follow up and offer value in your email.
At this stage, it's crucial to remove them from your pipeline.
Gabriel Dungan, founder and CEO of ViscoSoft, recommends reviewing and updating your pipeline monthly.
"This does require more administrative work," Gabriel admits.
"But getting rid of all dead leads will only benefit you in the long run, and it decreases the likelihood of lost sales."
"When looking to make a sale, always attach an expiration date. This expiration date is the perfect way to gauge where or not the lead is cold.

Usually, if a proposal is over a month past the expiration date, that is a pretty good sign to move on."

Gabriel Dungan, founder and CEO of ViscoSoft, on his approach to removing cold leads from his sales pipeline
And while you're at it, keep a close eye on your sales team's performance.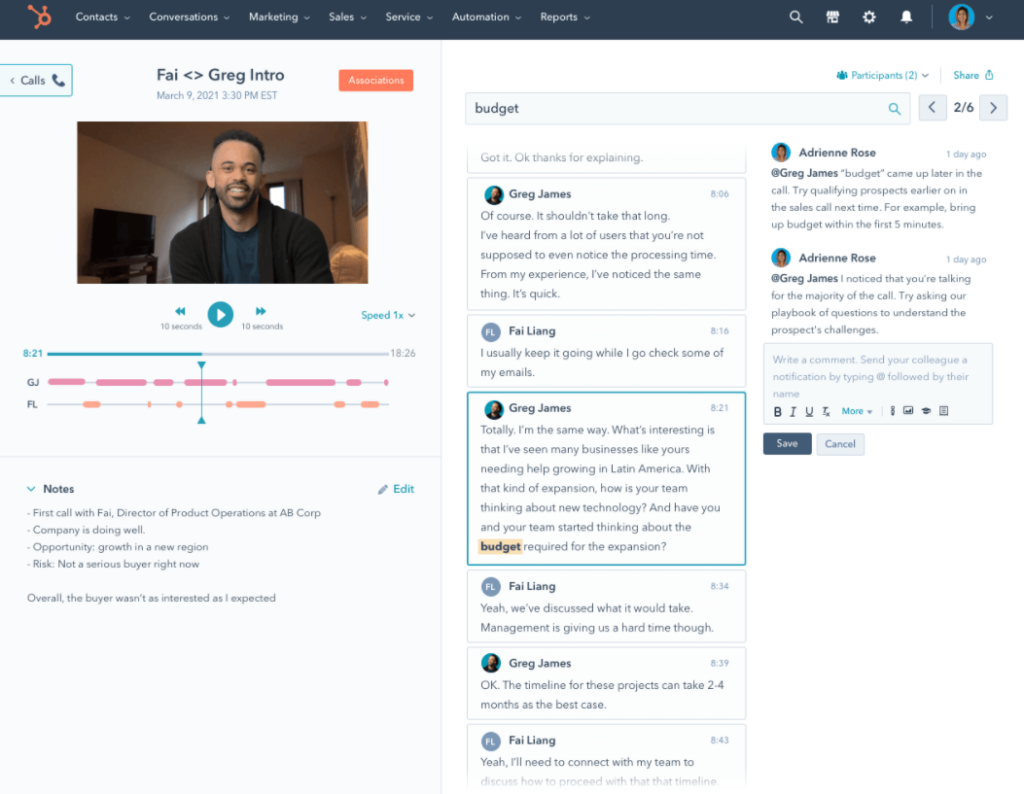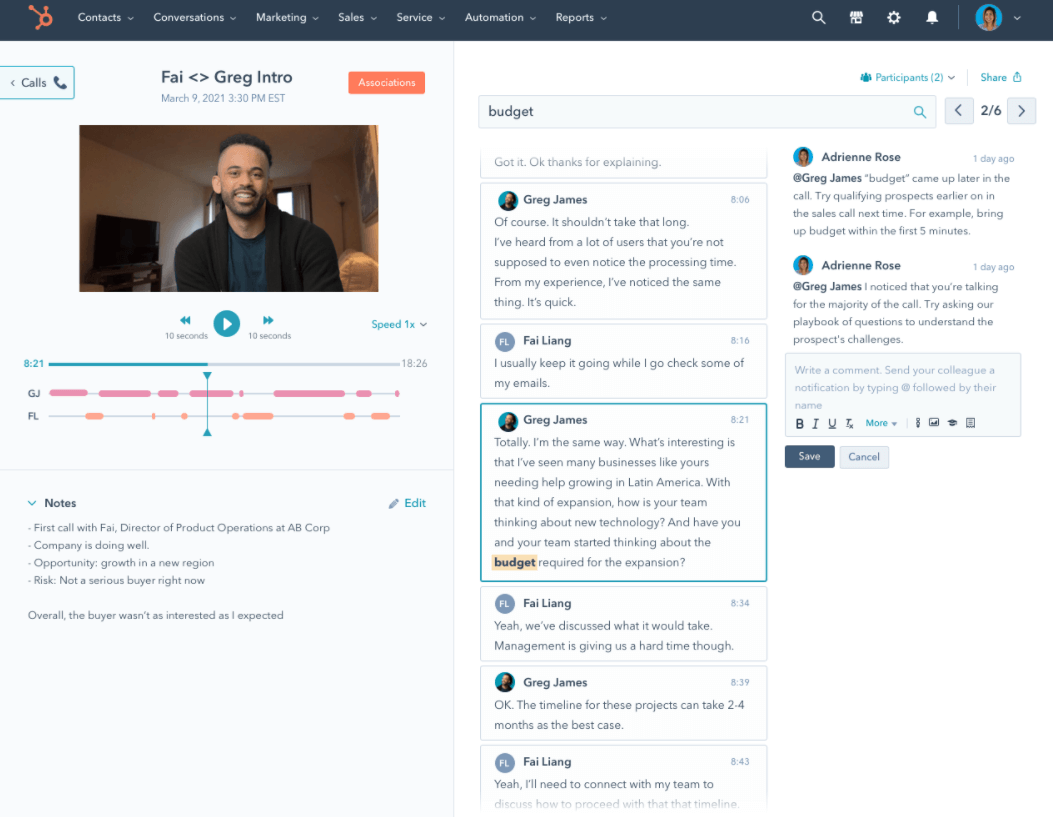 If it's always the same sales reps struggling to close, it's high time to shift tactics.
Use a sales coaching platform to train them and reduce the team's burden.
5. Get Up to Speed with CRM
The average ROI for CRMs is $8.71 for every dollar spent, so it's no surprise that companies are investing in these tools to power their business.
Especially since we're in the midst of a pandemic, companies worldwide are adjusting to using software tools to reach and engage with prospective customers.
For this reason, Joe Pope pushed for his entire sales team to implement CRM management in their processes.
The business development director at Hinge shares, "This allowed us to quickly and more easily support each other in a moment of need."
"As a growing agency in revenues and headcount, we had to bring members of our sales and account leadership teams, all responsible for generating revenue, up to speed quickly, so we don't lose momentum."

Joe Pope, business development director at Hinge
Joe and his team incorporated a CRM training program during onboarding.
He says, "Because the team is comfortable with the system, information is up to date, making it easy for new or other team members to keep abreast of account activities and trends. As a result, we don't experience the typical drop-off that plagues agencies during the transition."
Use Lead Scoring to Rebuild a Healthy Sales Pipeline
Sometimes, a massive sales pipeline does more harm than good.
Fortunately, these five tips have taught you how to rebuild and maintain a healthy pipeline of your own.
Book a product demo with Breadcrumbs today to implement a lead scoring system.
You're much more likely to attract the right customers at the right time and skyrocket your sales performance.