In this guide, you'll learn how to optimize customer revenue—all the way from identifying the champion buyers to (re)building influence over your existing customers.
What is Customer Revenue?
Customer revenue is the total revenue generated by customers. On the metrics front, it's common to use the following, especially if you run a subscription business:
Customer Acquisition Cost (CAC): Amount of money you spend to acquire a new customer. How to calculate: Amount of money spent on marketing and sales / Number of customers you acquired
Customer Lifetime Value (CLTV): Total revenue a customer is expected to spend on your business during their lifetime. How to calculate: (Average purchase value X Average number of purchases) X Average length of customer's relationship with your business (in years)
Other customer revenue metrics include monthly recurring revenue (MRR), freemium conversion rate, and annual recurring revenue (ARR).
How to Optimize Customer Revenue?
1. Identify ALL Key Contacts
It's no longer enough to get a yes from a decision-maker, especially when 85% of sales reps have lost or delayed at least one deal in the past year because a key stakeholder had left the company.
Frightening, isn't it?
Today, 60% of sales deals involve four or more stakeholders.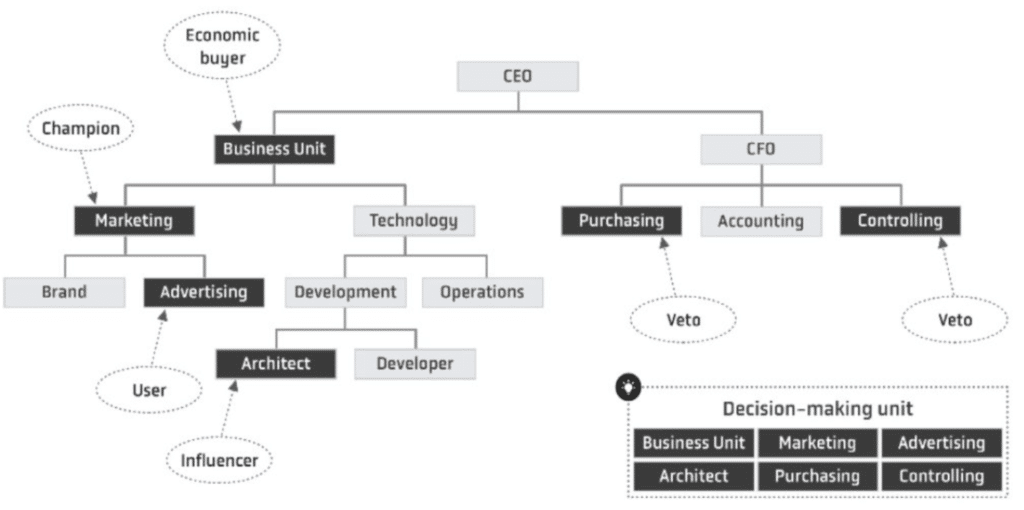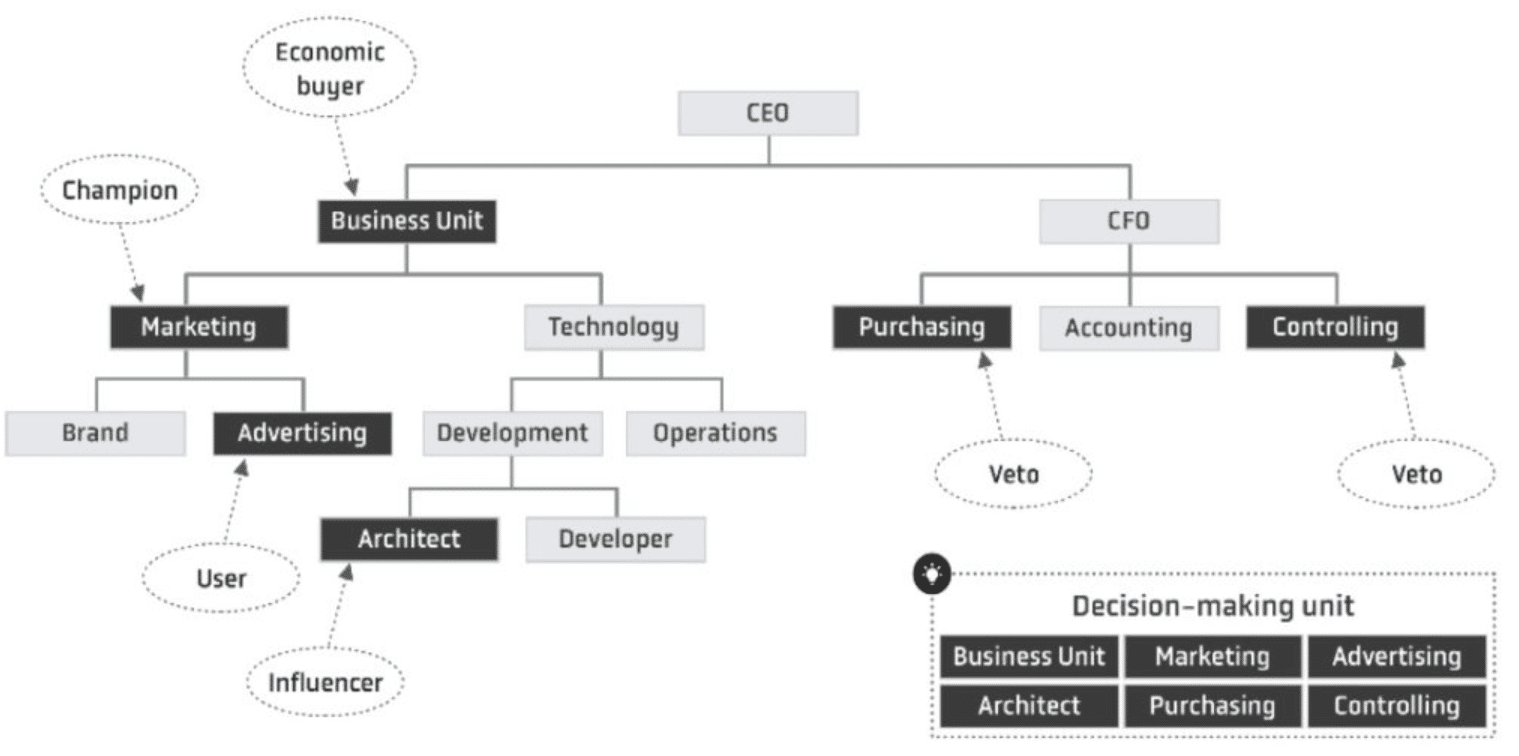 Our contacts are worth their weight in gold, says David Cacik, the head of marketing at CloudTalk.
In David's experience, you can generate up to 3X more customer revenue from your marketing efforts when you close a contact with an existing account.
He shares with Breadcrumbs, "The key is figuring out how many contacts there are for each customer account and which ones best suit your marketing outreach."
2. Send Personalized Videos Right From the Get-Go
80% of buyers are more likely to buy from a company that provides a tailored experience.
It's clear that Dubb stands by this statistic, as it sends every lead a personalized video message with tips on how to get the most out of their trial subscriptions.
Ruben Dua, CEO and founder of Dubb, reveals, "This tactic alone has tripled our customer revenue."
Personalization and segmentation go hand in hand.
While the former involves tailoring an experience based on customer information, the latter divides customers into groups based on similar attributes (e.g., industry, job titles).
Most email marketing platforms offer segmentation.
For instance, MailChimp lets you filter subscribers based on age and purchase activity. With these segments, you can create personalized and targeted emails to boost sales (e.g., sends a win-back email to customers who didn't buy for 60 days).
To create a personalized experience for these segmented subscribers, start with lead scoring.
Lead scoring is a concept where you assign a score to each lead based on their background and web activity. It's heavily used by companies that tightly align their marketing and sales operations.
Fun fact: Businesses with aligned marketing and sales are 67% better at closing deals.
Want to get started with lead scoring? Here's what we recommend:
Connect your data sources with Breadcrumbs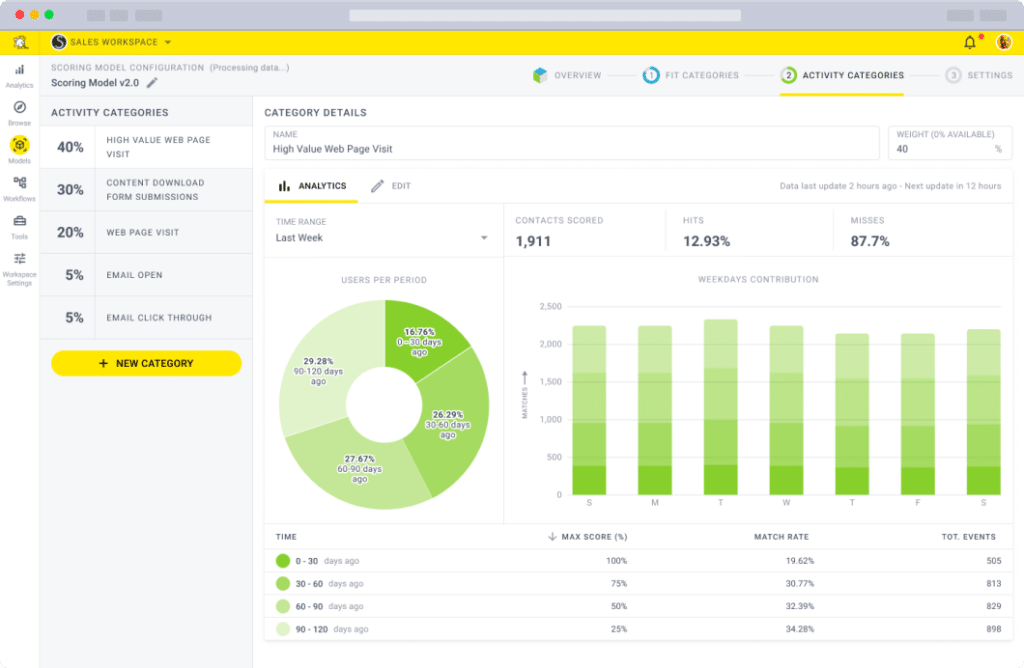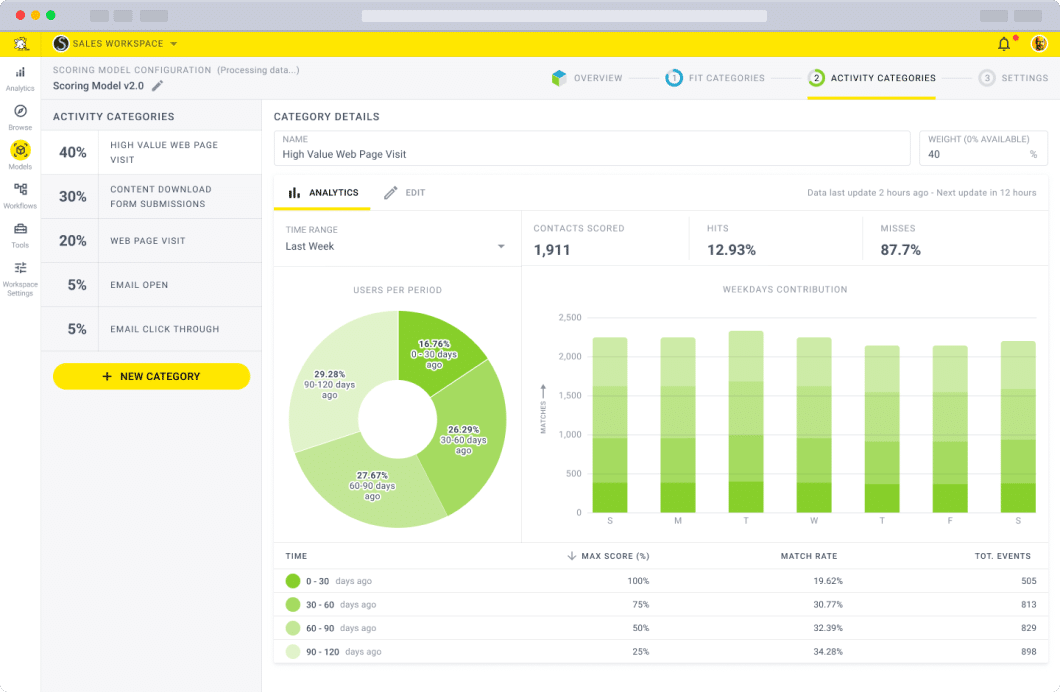 Set it live.
Your marketers and sales teams will have the same set of customer data.
Now you can create more personalized emails and catch "ready to buy" leads in time, all the while creating a streamlined experience for your revenue operations (RevOps) team.
Book a demo with Breadcrumbs to discover what it can do for your customer revenue today.
3. Raise Pricing for Your Improved Product
Much has been written about customer service and revenue operations in raising customer revenue, but did you know that customer-centric product innovation also generates massive ROI?
Ashore founder Cody Miles decided to rebuild his online proofing app when he realized it's been plagued by long-standing issues.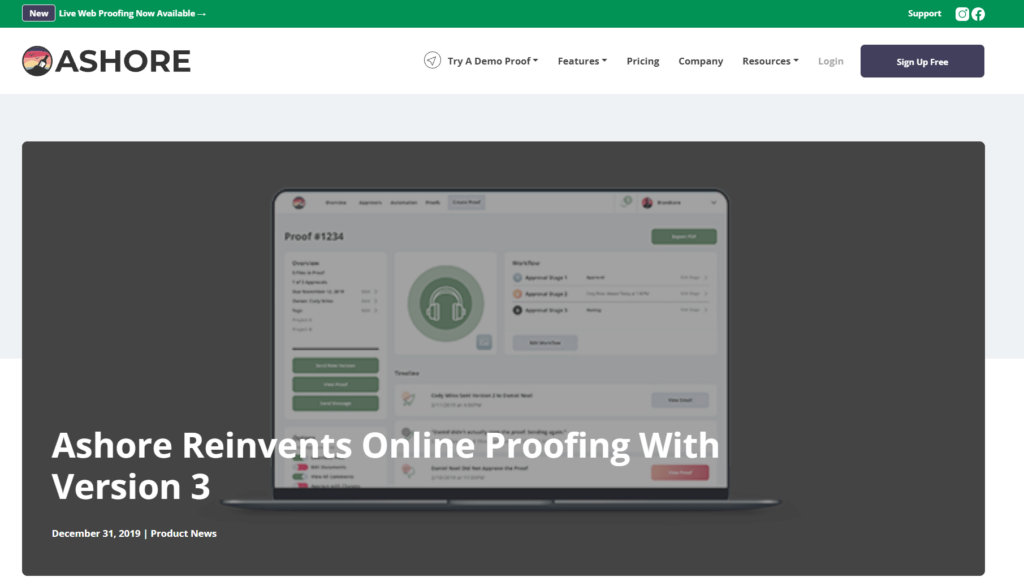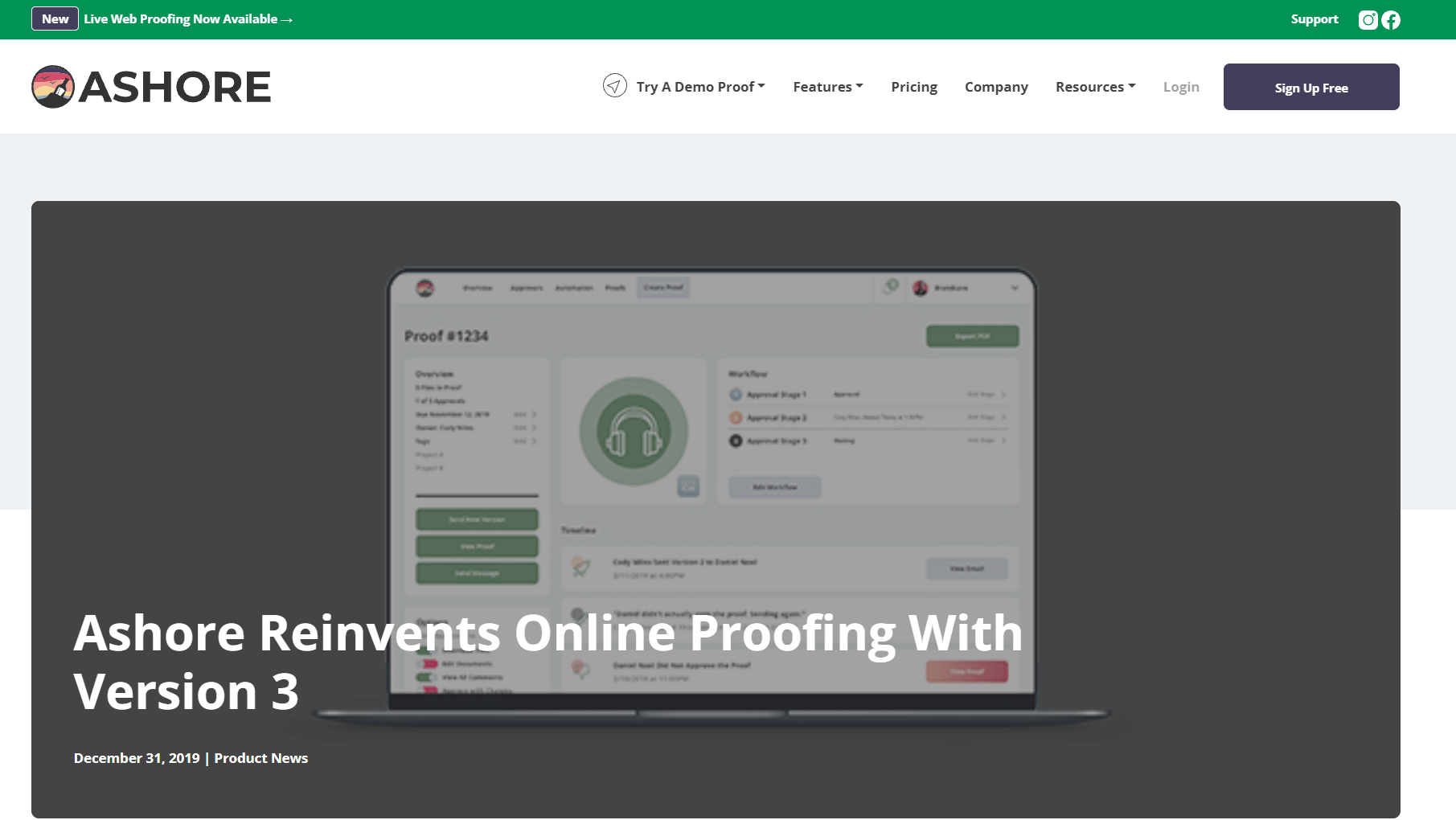 In the end, the Ashore team built a flexible and scalable solution that provided a significantly better user experience. Here's how Cody optimized his product's pricing by 2X without losing his customers:
"We provided discounts for customers migrating to our new app and scheduled meetings with them to see what their main pain points were. It came as no surprise that they were solved in our new software. In the end, we moved nearly 60% of our users from Ashore 2 to Ashore 3."

Cody Miles, founder of Ashore
The goal here is to make it as easy as possible for customers to use your products. "Redevelop your software to streamline customers' journey," stresses Aleksandr Maklakov, CIO at MacKeeper.
They'll understand what your product is and what it can and what it can't do. This approach helped us to set realistic expectations with them, and they're rarely disappointed with the product."
Force by Mojio also experienced similar results after updating its mobile app.
The GPS fleet management startup sells its product at a fixed-per-vehicle rate. After improving the app's compatibility features with electric vehicles, customers who initially held off from buying immediately changed their minds.
4. Offer Tiered Pricing
Several companies reported revenue growth after introducing a tiered pricing model. For one company, it accounted for 25% of customer revenue in 18 months.
James Diel, founder and CEO of Textel, shares its effectiveness:
"Creating a tiered pricing strategy allows you to open up your product to clients at every price range, attracting a wider range of buyers and giving them enough flexibility to maintain their accounts with you, even if their businesses are changing."
What's more, it raises your average customer value as you're selling software expansions that help you sell more without losing the momentum you've already built.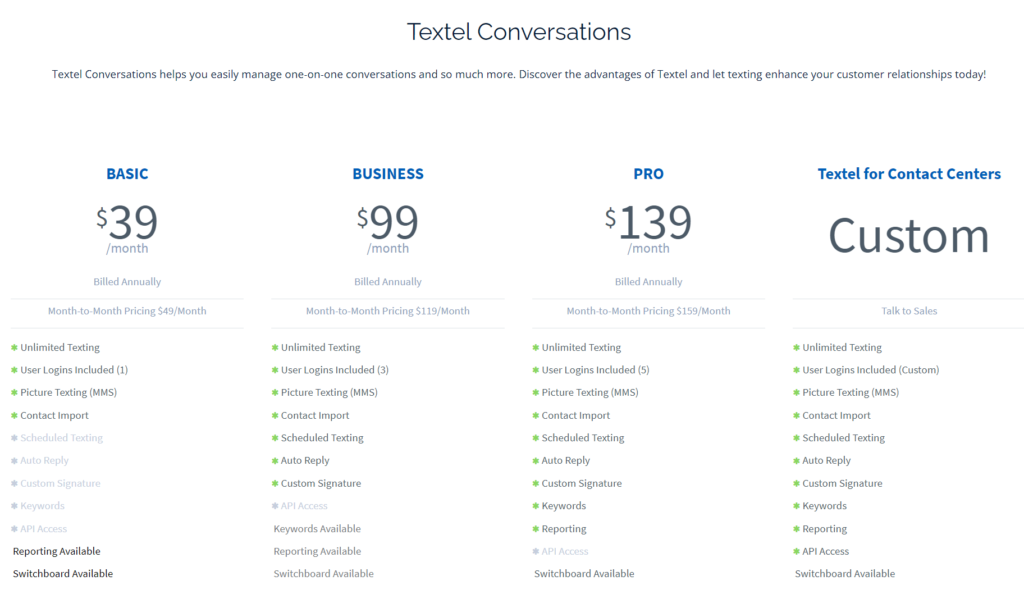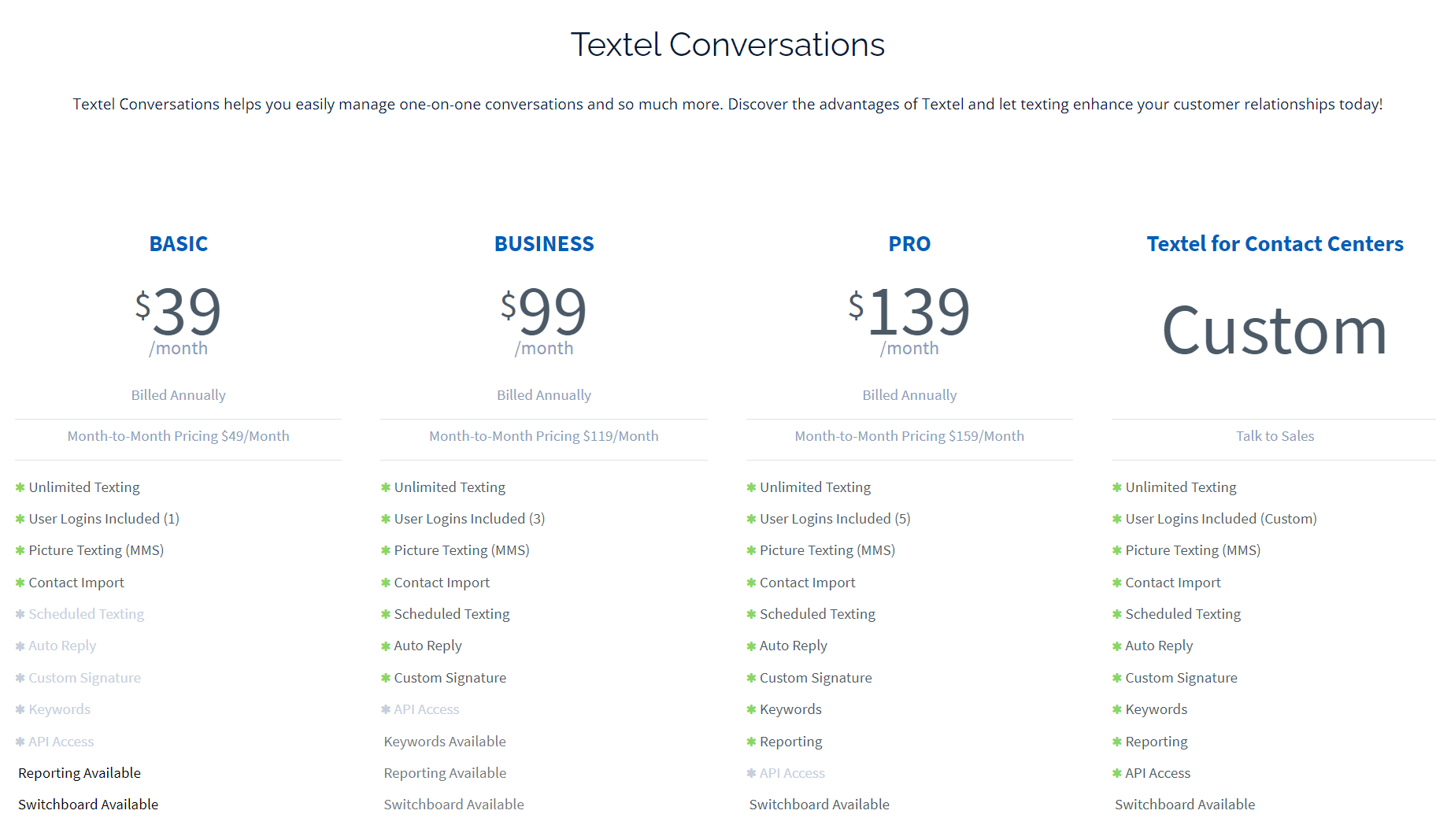 Finding ideal value-driven pricing involves a lot of in-depth customer research and bold experimentation.
Here are four articles for further reading:
5. Respond to Public Customer Reviews Timely
Brand responses increase sales.
When customers see companies respond to online reviews, they're 186% more likely to purchase than those who don't.
Chris Campbell, CEO of ReviewTrackers, explains:
"When you respond to both positive and negative reviews in a personalized and relevant manner, you're not only showing customers that you care about their opinion. You're also telling them that you welcome feedback outside of traditional work hours."
Pro Tip: Incorporate your customer reviews—especially negative ones—into your marketing campaigns to increase customer revenue.
Julian Foo used everything he learned (from specific pain points to desires) in his fitness client's bad reviews to inform their new email campaign.
He turned these bad reviews…

… into bold, high-converting copy.


Within a month, Julian attracted over 300 new customers.
6. Optimize Upsells to (Re)establish Influence
How do you optimize customer revenue from clients who already value your product?
In RoverPass' case, through personalized upselling.
"Most campground owners come to RoverPass for our reservation software," says CEO Ravi Parikh. "But we have other software solutions that can often save them a lot of time and energy in the long term."
Ravi trains his customer success team to identify these high-quality customers. For every customer, the team develops a profile covering how they're currently serving them, what they need, and how their solution fits in.


Similarly, Academy Of Mine upsells its clients periodically.
The startup, which sells learning management solutions (LMS), follows up with customers in a quick 20-30 minute chat.
"Our customer success team uses this opportunity to check in to see if there are any upselling opportunities," shares CEO Yash Chandra.
Often, clients would share they require similar solutions across other departments in these follow-up calls.
"This is great because these 'new needs' opened up new revenue opportunities that are easy to jump on since we're already working with the customer."
On average, the LMS startup doubles its revenue from this strategy.
Overall, this email marketing strategy by Academy of Mine (re)builds influence and creates demand over existing clients, which boosts customer revenue by tenfold.
Optimize Customer Revenue With Breadcrumbs
There's a lot at play here when it comes to revenue acceleration.
As these startups have shown, it boils down to sales effectiveness, personalized marketing for segmented leads, bold product innovation, strategic pricing optimization, and timely responses to reviews.
Which of these customer revenue strategies will you try today?
If it's sales effectiveness and personalized marketing for your leads, book a demo with Breadcrumbs today. Our scoring tool spots sales and upselling opportunities, saving you time from chasing after low-quality deals and raising customer revenue simultaneously.