There's more to account-based marketing (ABM) than identifying target contacts and researching the ins and outs of their business—but why tell you this when we can show you the following five real-world ABM examples?
Let's dive in to take a closer look.
5 ABM Examples to Improve Your ABM Strategy
ABM Examples #1: Build Hyper-Specific Personas and Commit to a Fault (Ft. Matriarch Digital)
Companies with solid buyer personas achieve a 10% higher conversions rate. Judging by this statistic alone, one thing's for sure: When you shape your ABM strategy based on your ideal customer profile (ICP), revenue acceleration follows.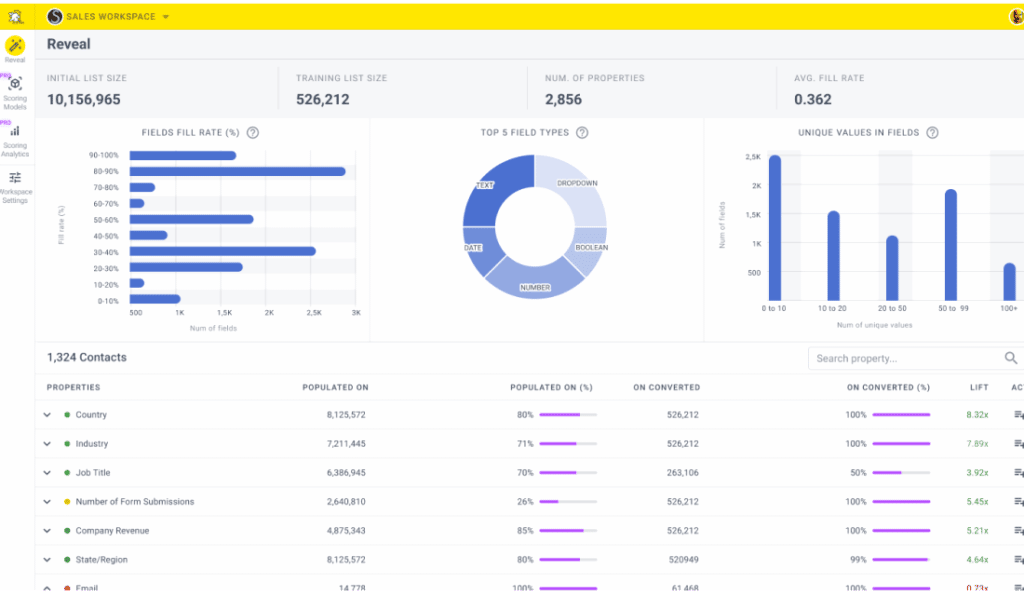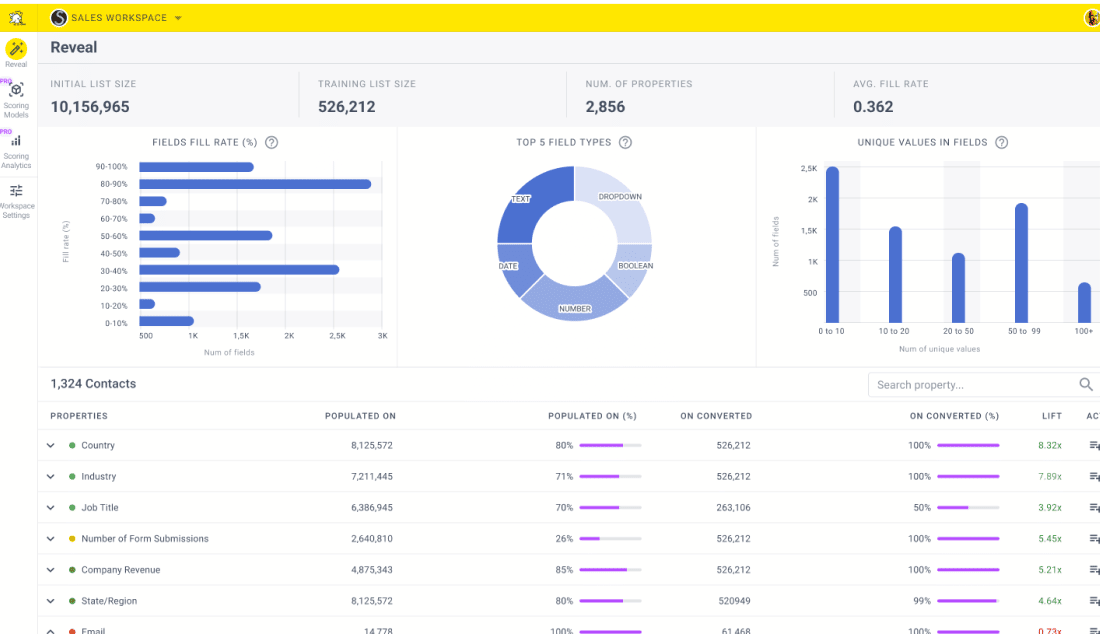 The statistic also proves the long-time adage that you should never sell to everyone.
Matriarch Digital is an e-commerce digital marketing agency for women-owned businesses. Its ABM strategy strictly targets Gen-Z and millennial women looking to scale their small e-commerce businesses.
Founder Marissa Payne intentionally focuses on these qualifying traits, as these are her best clients, and it allows her to tailor her messaging and value proposition better.
For example, she sends an audit, competitor analysis, and industry trends reports in her outbound strategy.
"This is a super-targeted approach to marketing," explains Marissa. "It allows us as an agency to grab the lowest-hanging fruit and, in return, letting our clients do the same."
ABM Examples #2: Treat LinkedIn Sales Navigator as Your Sidekick (Ft. Emails That Sell)
Sales folks, listen up. LinkedIn Sales Navigator is the Robin to your Batman.
Not only did it help a company increase its pipeline growth 2.2X faster and deal size by 42%, but it also achieved a 16% higher win rate.
To set yourself up for success, avoid sending basic Linkedin invites (Important: Low acceptance rate might result in an account ban).
"You still need to refine this list if you're using Linkedin outreach. Why? Because if you want a 50+% invite acceptance rate, you need to identify which prospects are the MOST likely to accept your invitation and engage with you on Linkedin."

Jack Reamer, founder of Emails That Sell
Here's how it works.
Filter your prospects by their (1) second-degree network and (2) posts on Linkedin in the last 30 days. This ensures that you're targeting active users who have connected with the people you already know.
Next, send a personalized message to these prospects. 56% of marketers agree that personalized content is the key to ABM success, so put personalization at the front and center of your outreach.
How do you personalize your message? Here are two quick tips from Jack Reamer, founder of Emails That Sell:
Share a commonality (e.g., "We're both in the HR space." or "We both follow Melanie Perkins from Canva.")
Say something unique about their profile (e.g., "I see you're a fan of collecting old typewriters. I, myself, have a Hermes 2000.")
Not all prospects will accept your invitation right away, so you'll want to send a personalized follow-up.
"Add more personalization and ask for a meeting—yes, right away. The trick here is to do this without sounding 'salesy.' Make the message all about the prospect, highlight a common pain point, and explain why a meeting benefits them."

Jack Reamer, founder of Emails That Sell
Here's a template that Jack swears by it:
Hi [Prospect],

[Custom intro]

After reading that you're working on [Specific project responsibility] for [Type of client], I'd like to find out how you're dealing with [Current pain point].

My company is working on new ways to handle [Unique benefit] for [Customer type], but I'm curious to hear what's been working for [ Prospect's company] lately if you're open to exchanging ideas around [Pain point].

How's [Date and time] looking to connect?
Using this approach, Jack gets a 40-55% invite acceptance rate and a 30-35% reply rate on Linkedin.
Don't forget to define your customer journey, reminds Laura Simis, digital marketing manager at Hum.
"Successful ABM campaigns are designed to hit the right person, with the right message, in the right place, at the right time.

It's easy to get caught up in what messages you want to send and where to place them. But these pieces should be built to facilitate the journey and focus on moving your audience to the next step."

Laura Simis, digital marketing manager at Hum
There's no magic equation to building a customer's journey.
Except that the more in tune you are with how your audience navigates the buying journey, the better you'll be able to map out the touchpoints.
Keep this concept in mind as you flesh out the rest of your ABM strategy.
ABM Examples #3: Create Content at EVERY Stage of The Funnel (Ft. Pandio)
When SEMrush surveyed 350 marketers, it discovered that 76% create content for the bottom of the funnel (BoFu). This makes a fascinating insight, as marketers (95%, in fact!) direct their efforts more at the top of the funnel (ToFu).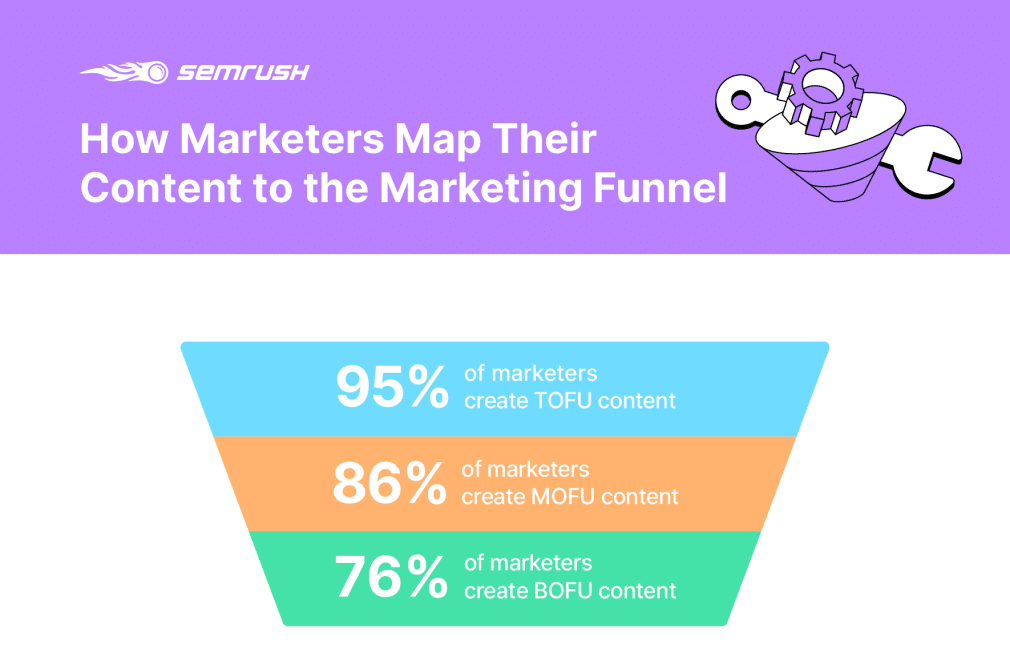 Does this mean you should focus on ToFu and less on the middle of the funnel (MoFu) and BoFu?
Gideon Rubin votes no.
The CEO of Pandio recommends creating content at all stages of the funnel, as this guides buyers throughout from awareness to purchase decision.
You don't just want to generate awareness and leads.
You want to convert these leads to paying customers.
Revenue is the main goal.
In the same research by SEMrush, when marketers were asked about the most important metric that shows the effectiveness of their marketing funnel, the top three responses were conversion rate (36%), number of payments (23%), and ROI (15%).
54% of marketers and sales reps say marketing-sales alignment boosts financial performance, proving that if you want to create conversion-focused content, you need to do it with sales insights.
Make sure your marketers speak the same language as your salespeople—and vice versa.
Imagine a lead speaking to a salesperson after reading a fantastic whitepaper that the marketing team created. Alas, the excitement is short-lived. The salesperson only talks about the product's features without mentioning how it benefits the lead's business.

Or you have a group of sales representatives who know your buyers inside out and possess a rare knack for building stakeholder consensus in their vertical markets. And yet, marketers are constantly creating mediocre infographics and brochures. 
Talk about a disconnected experience!
Lenny Liebmann, who consults for B2B SaaS companies, puts it brilliantly, "All three lanes—content, sales, and ABM program management—must collaborate effectively to shepherd targets at their own pace through their appropriate funnel path."
Any misstep in one path will destroy your opportunity to close.
ABM Examples #4: Buddy Up Marketers With Sales (Ft. Lone Armadillo and Hum)
Lynne McNamee stresses the importance of marketers aligning with sales on their sales target.
The president of Lone Armadillo Marketing & Consulting, who used to work as a marketing director at a B2B learning management system company, recommends the following.
Marketers should aim to understand the:
Metrics that sales need to hit
Sales approaches that have been working for qualifying and closing profitable deals
Business objectives (e.g., Is the company expanding into new markets or aiming to be the preferred solution in only one industry?)
Data points that senior management evaluate (plus how to measure it, etc.)
Marketing-sales alignment extends to other areas of your business, including automation.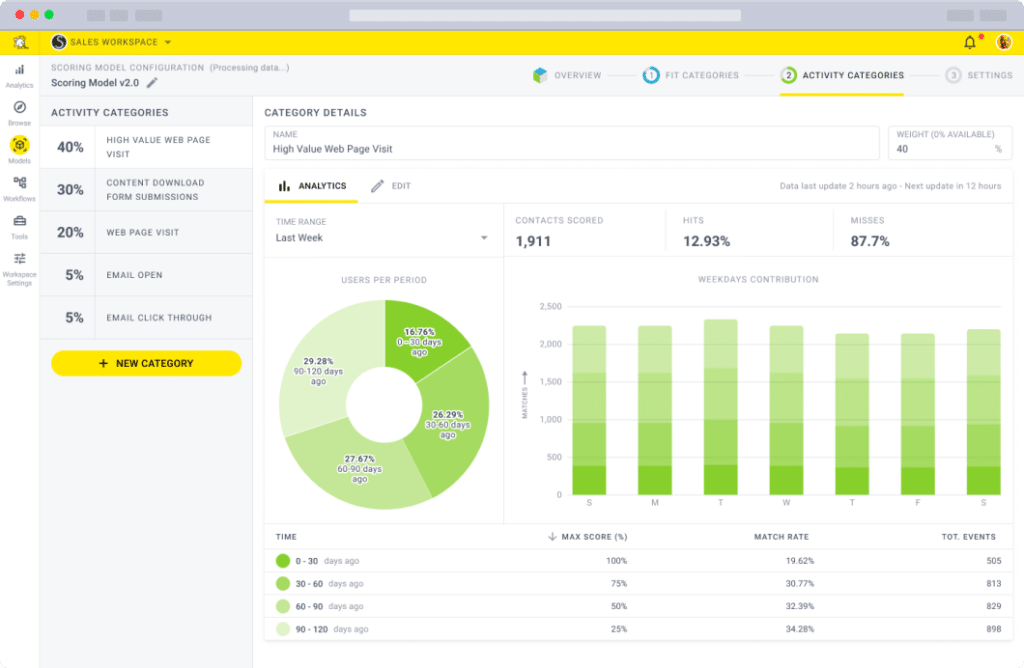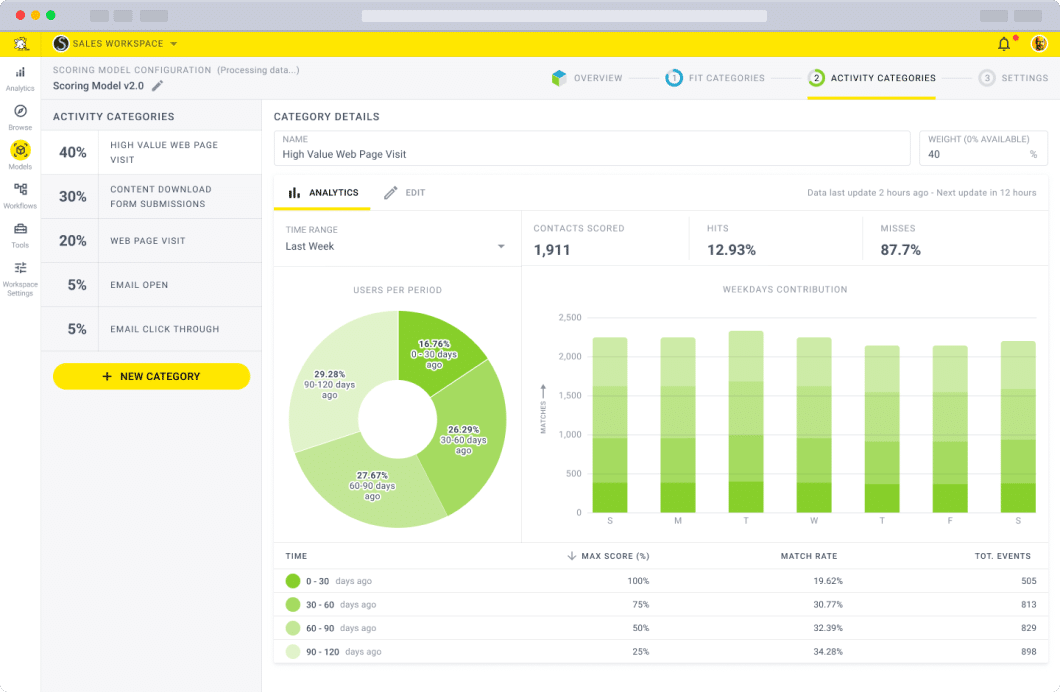 At Hum, Laura relies on sales insights when building marketing automation workflows and prioritizing deployment (based on a single segment timed with sales outreach and follow-ups).
She shares, "Having a unified focus means you're more likely to spot gaps or overlaps in the workflow immediately. You'll know how people are responding to your messaging more quickly."
And while we're on the topic of workflows, Laura recommends starting small.
"Don't get bogged down by the idea that you need to build the perfect workflow that stands alone. Automation and touchpoints can get out of hand when you start accounting for any possible scenario."

Laura Simis, digital marketing manager at Hum
Build your basic workflows for your leads and not-ready-to-buy prospects. You can always expand your email nurturing sequences with additional workflows based on their responses.
"This approach is helpful when you're tackling your ABM set-up in smaller pieces," advises Laura. "And it also makes it easier to see which pieces of your workflow are working well and which need improvement."
ABM Examples #5: Identify Buyers Higher Up in the Ladder (Ft. SilverCrest)
Earlier on, you learned about the importance of buyer personas and how they help zero in on your best customers.
Now, what if you have more than one buyer? Should you focus your attention on all of them?
Jennifer Moore reckons we should hone in on the key influencers.
The CMO of SilverCrest identified two key influencers after comparing which of her four personas were the most responsive in the omnichannel campaigns and in-person meetings.
"Rather than spreading our marketing dollars over the four personas," says Jennifer. "We concentrated on the two that were the closest to actually being able to pull the trigger."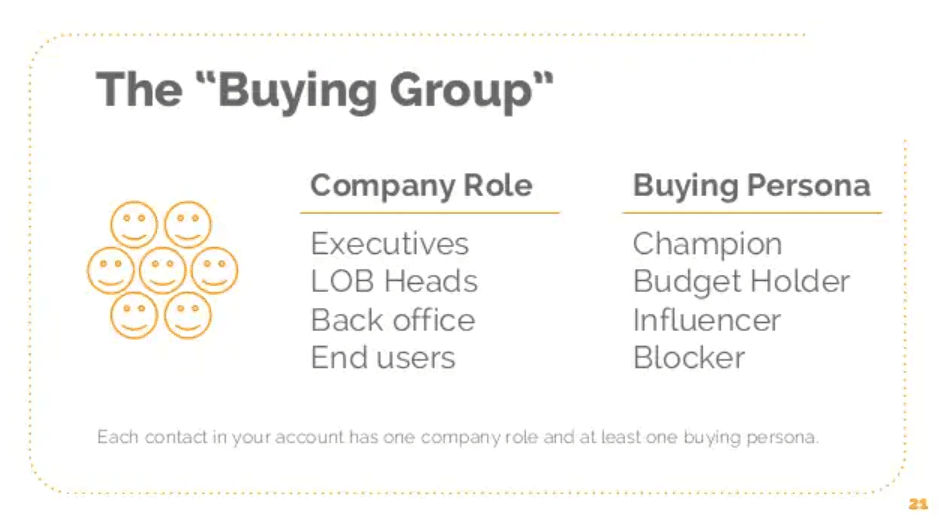 In short, it's best to focus more on the champion and budget holder, as these people are higher up in the ladder and have the final say in purchase decisions.
SilverCrest's laser-focused approach increased its marketing spend efficiency and lead-to-close (viable inquiry and timeframe).
Which ABM Examples Will You Try Today?
These ABM examples prove revenue acceleration happens when you target the right buyers with personalized content based on marketing and sales collaboration, at the right time.
So, buddy up your marketers and sales reps to rank your leads by potential. Book your demo with Breadcrumbs today and learn how to set your criteria and score your leads up to the account level.