No business can afford to ignore a tool as valuable as email marketing automation.
Essentially, email marketing automation allows businesses to send automated marketing messages to their audience without being available or working 24×7. These emails are sent out after they are triggered by the customers, which differentiates them from one-off campaigns or a newsletter.
As per statistics, automated emails have a whopping 98% open rate, with a 37% click-through rate. And because automation is generally successful, over 85% of marketing professionals use email marketing software to automate their campaigns. These are some staggering numbers, isn't it?
Now that being said, the success of email marketing relies mainly on how well you craft your email campaigns. But as marketers, it may be difficult to constantly come up with creative campaign ideas that engage your readers.
To help you out, we have whittled this list of the best email automation examples. Below, we will look at how companies, both big and small, are employing email automation to connect with their target customers and warrant their precious time and attention.
So, let's begin.
7 Email Automation Examples
Before you start reading the list of our email automation examples, and whether you are just starting to send automated emails or you are a seasoned email marketer, the first thing you should do is review and follow email data hygiene best practices.
Why, you ask?
For many good reasons: data hygiene improves sender reputation and deliverability, ensures GDPR, CASL, and CAN-SPAM compliance, and provides more accurate email benchmarks and lower CMS prices.
Email data hygiene best practices include:
Perform an audit of your email database and subscriber journey to explore your contacts' entry points, plot your journey and decide what data you'll need and how to use it.
Audit your database frequently with a tool like Breadcrumbs Reveal to analyze your data infrastructure, pinpoint gaps in your data collection process, and spotlight correlations between contact fields and their chance of becoming buyers.
Validate your contacts frequently with a tool like Breadcrumbs FREE email verifier to clean your email list from invalid or fake emails, disposable emails, and spam traps.
Once you do that, you're just one step away from a perfect email automation campaign.
Let's take a look at the seven best email automation examples to inspire your next campaign!
Email Automation Examples #1. Skyscanner's Welcome Email
Welcome emails are messages sent to new customers, users, or subscribers. These emails are typically sent to make the reader feel welcome while also giving them an introduction to the company/brand. Statistics reveal that welcome emails have a 91.43% open rate.
One company that does a great job with welcome email automation is Skyscanner, a renowned travel search engine. Once you sign up with Skyscanner, you receive a well-crafted and extremely useful welcome email.
The entire email can be broken down into three components:
The first section welcomes new users with a friendly message.
The second section highlights the unique functionality of Skyscanner and how it benefits the users.
The third section talks about the company's value proposition in crisp language.
Finally, there is a CTA that encourages the users to boost their experience with Skyscanner's mobile app.
Overall, the email is a pleasant read that welcomes new users while subtly highlighting the company's core benefits.
Email Automation Examples #2. Nike's New Product Launch Email
Product launch emails introduce a company's new products or collections and tell the idea behind them or enumerate the benefits. These emails are meant to create hype around the new product, making subscribers eager to shop them.
Nike has done an incredible job with its product launch email for the Nike React Infinity Run collection.
To start things off, Nike talks about its goal, which is also the product's most coveted benefit. And to make sure that the email does not sound like a generic sales pitch, the company provides statistics to reinforce the benefit of the product. This provides users the assurance the product really does its job.
The email also offers its Plus customers the opportunity to return the shoes within 30 days if it doesn't fulfill their expectations. This is an excellent way to offer a product guarantee while also triggering interest in the NikePlus membership.
Email Automation Examples #3. Birchbox's Re-engagement Email
Many times, leads fade. And this may be due to a myriad of reasons. But that doesn't imply that you cannot bring them back. Also known as win-back emails, re-engagement emails are designed to win back those dormant subscribers and get them interested in what your company has to offer.
Birchbox, the beauty subscription brand, does a great job at re-engaging customers by offering them a free product, which is quite likely to resonate well with makeup enthusiasts.
Instead of offering a generic discount, they entice their lost customers with a tangible product that they can anticipate. It also gives a feeling that the brand understands its customers well.
Finally, it creates urgency by stating that the deal is only available for those who sign up in time for the next month's box. Genius, isn't it?
If you aren't sure when to send a re-engagement email, you can use a tool like Breadcrumbs to find out inactive and unengaged users before it's too late:
Connect your CRM or email marketing tool (i.e., HubSpot and Salesforce)
Set up an inactivity threshold to consider a client at risk
Automatically trigger an automated re-engagement sequence every time a user hits that threshold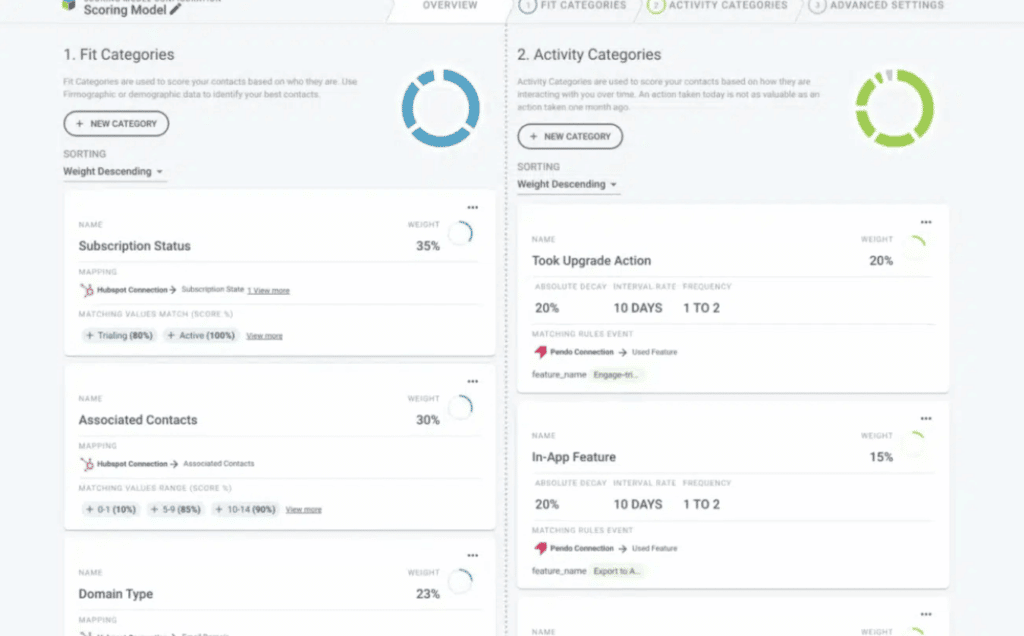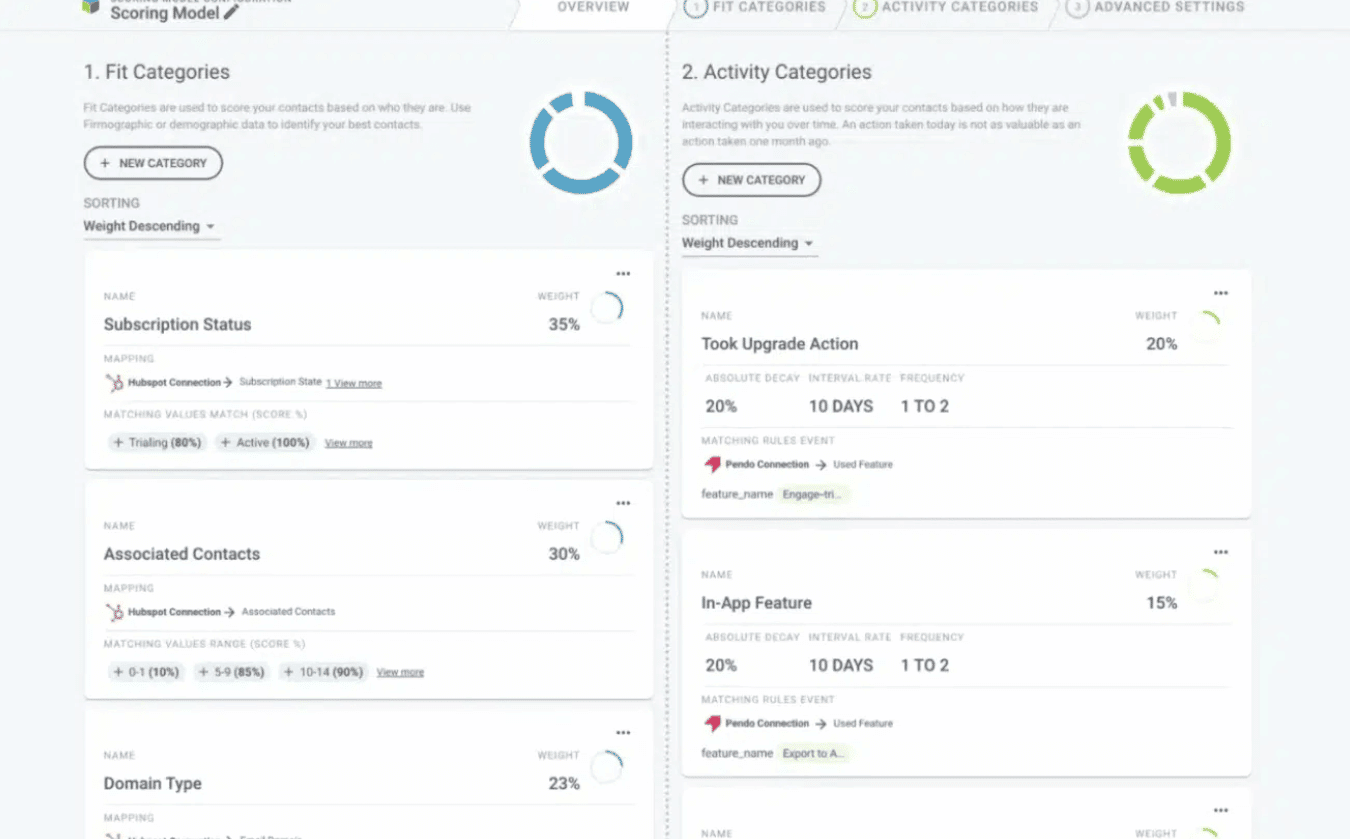 Breadcrumbs will surface the users that are inactive or unengaged so that you can reach out to them before it's too late.
And the good part is that this is just a fraction of what Breadcrumbs can do for you: from acquisition to upsell, cross-sell, and retention, Breadcrumbs will support all revenue-generating teams in accelerating growth and engaging with the best revenue opportunities to close more deals faster.
Grab your free Breadcrumbs account today.
Email Automation Examples #4. Dorothy Perkins's Celebratory Email
If you want to establish long-lasting relationships with your customers, you need to show them that you care. And one way to do that is by rejoicing in their special days.
Remember, it's important to celebrate your customers' major milestones. Whether it is their birthday or anniversary, sending them a heartfelt message along with a fancy little discount is an excellent way to nurture relationships. And having automated emails set up for these days will pay off.
Here's how Dorothy Perkins does that:
This amazing celebratory email from Dorothy Perkins breaks through the crowd and instantly warms the heart with its message. Very company and minimal, the email only comprises a single image that leaves an impact.
The theme "Treat Yourself" is brilliantly done with all elements supporting it. The offer instantly grabs the eye and certainly persuades the reader to visit the website and browse through the collection.
Email Automation Examples #5. Hipmunk's Onboarding Email
Onboarding emails are crucial to boost customer retention. Such emails help new users get acquainted with your brand, find out about all the new features, and instantly build a connection.
Having email automation for onboarding emails ensures a remarkable customer experience and sets the brand up for long-term success.
Hipmunk presents a classic example of an onboarding email that brings together all the significant components of onboarding.
The email opens with the sweetest mascot that instantly grabs the user's attention and encourages them to read. The structure includes prominent headings that make it easier to consume the information. Every headline has one-liners for those interested to know more.
Finally, the email ends with two CTAs: one that persuades the reader to make a purchase and the second that asks them to share their opinion. Both lead to more engagement with the brand.
Email Automation Examples #6. Casper's Cart Abandonment Email
Cart abandonment emails are aimed at winning back customers. A crucial part of eCommerce email marketing strategy, these are sent to someone who has added items to their cart but left the website without purchasing.
Casper's cart abandonment email copy is catchy and incredible.
"Come Back To Bed"–the catch line is witty and features a sleep-related pun.
The email shows a picture of the product for instant recall. It also showcases the price along with other recommendations to create better opportunities for click-through.
There is a clear CTA button that takes the reader back to the checkout process. The inclusion of customer testimonials offers social proof and shows that the product is worth the investment. All in all, a neat and well-crafted cart abandonment email.
Email Automation Examples #7. Chewy's After-Sales Follow-Up Email
After-sales communication is an effective way to enrich customer relationships. Automating these emails can make your customers feel valued and offer them a positive shopping experience and even earn new customer referrals.

Chewy offers a pleasant and warm after-sales email to its shoppers, requesting their reviews.
What stands out about the email is the catch line–"What did you think of your recent purchase?" It is a conversational copy that encourages shoppers to leave reviews.
The final section revives customers' trust by reiterating the many reasons to purchase from Chewy: free shipping, easy returns, 24/7 service, and product guarantee.
Wrapping up: Email Automation Examples
We hope that these email automation examples helped you find that jolt of inspiration. With these use cases in mind, you can identify how your brand can use automation to connect with your target audience.
But remember to avoid being too pushy. Draft a well-thought-out email sequence that prioritizes relationship-building while keeping the customers thoroughly engaged.