Got a sales goal you'd like to nurture over time?
If so, a drip email campaign might be just the solution you've been looking for.
But we're not just talking about any automated campaign series that simply spits out sales copy in the hopes that subscribers will immediately buy.
This article will cover how to build a win-win email campaign to supply your audience with tremendous value and help you achieve your sales goals.
What is a Drip Campaign in Email Marketing?
A drip campaign, also known as an automated email sequence or lead nurturing campaign, is a series of pre-written, automated emails sent to subscribers over a specific period.
These emails are triggered by specific actions, such as signing up for a newsletter, downloading a resource, or purchasing. The primary goal of a drip campaign is to provide relevant content and maintain a consistent connection with your subscribers, guiding them through different stages of the customer journey.
The beauty of a drip campaign lies in its ability to deliver the right message at the right time, ensuring that your brand stays top-of-mind for your audience. You can build trust, foster loyalty, and drive conversions by offering valuable content tailored to each subscriber's needs.
Moreover, since these emails are automated, they save you time and effort, allowing you to focus on other aspects of your marketing strategy.
Without further ado, let's take a look at seven tips you can rely on to help you design a drip email campaign that generates sales.
Drip Campaign #1. Outline your audience and verify their email addresses
Who are you creating your drip campaign for? What funnel stage are they in? What problems do they have? Are they part of a wider audience or belong to a segment?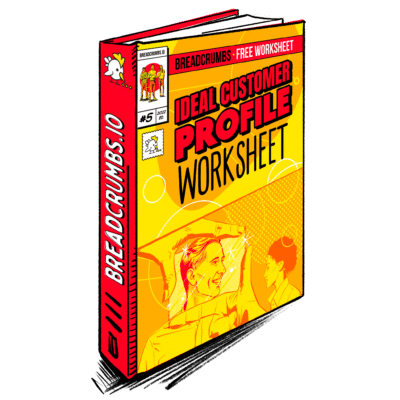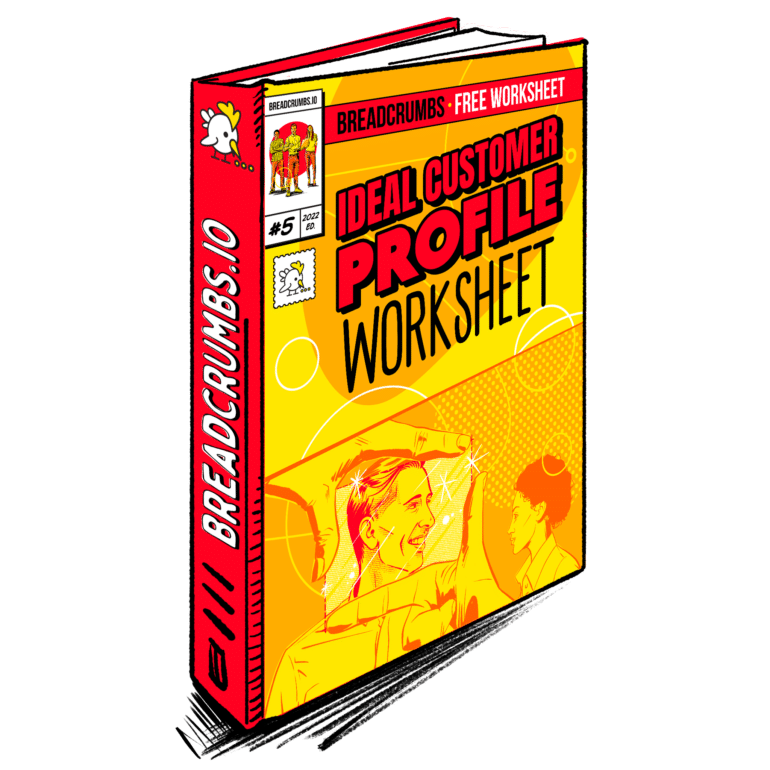 Ebook
Ideal Customer Profile (ICP) Worksheet
Learn how to create an Ideal Customer Profile and build a successful sales strategy with this Ideal Customer Profile (ICP) Worksheet.
For instance, if you sell SEO services to SaaS brands, and your goal is to increase your SEO strategy client roster, then your audience overview might look like this:
Our drip campaign is for: SaaS brands struggling to reach their organic marketing goals.
Our campaign audience is: Split between the middle-of-the-funnel and the bottom-of-the-funnel.
The SaaS brands we'd like to reach with this campaign include: Our project management (PM) software company leads, our calendar tool leads, and our sales software prospects.
Next, locate the email addresses you've collected for each appropriate bucket (PM, calendar, and sales SaaS brands) and add them to your CRM or email marketing software tool. Call this "Our SaaS SEO Service Campaign Outreach List."
Make sure the email addresses on your list are valid by using an email verification tool.
Don't have one?
At Breadcrumbs, we have a free and easy-to-use email verifier that performs several checks to make sure your emails can be delivered to a specific address or a list of email addresses.
Our email verification tool checks to make sure:
Each address is associated with a correctly configured email server
The server will accept the provided email addresses
Each domain name still exists
Our tool can help you do your due diligence to ensure your campaigns reach a real person or, at the very least, a correct business email address.
Don't waste time sending emails that immediately bounce. Be proactive by getting as many valid eyes on your campaign as possible.
Drip Campaign #2. Get clear on your sales target
There's a reason you want to start a drip email campaign. Get clear on that reason and be as specific as possible.
For instance, are you a Fort Lauderdale florist that wants to increase hotel and banquet hall flower sales by 20% before the winter season starts?
Do you sell AI voice generator and want to increase enterprise-level subscribers by 10% by the end of Q4?
Don't design your campaign series until you've outlined a solid end goal along with micro-goals to help you reach it.
Drip Campaign #3. Connect the dots between your sales goals and your target audience's pain points
It's vital to design a drip series that creates a sense of excitement—one where your audience actually looks forward to receiving your sales emails, instead of feeling like their inbox is just getting cluttered again with more marketing noise.
Break down exactly how your campaign can solve your audience's pain points and how your sales goals align.
Focus on a win-win, mutual value exchange.
Why should they care about the solutions you're marketing? How can they add tremendous value to their lives? How can you help them run their businesses better?
For instance, if your goal is promoting event ticket sales to an upcoming webinar on business productivity and automation, you can use your objective to help audience members struggling with pain points, such as:
Organizing daily business processes and systems
Getting stuck managing redundant tasks
Time management, in general
Project timeline planning
Use the insights you've collected to inform your campaign. Dedicate each email drip to a mini goal, pain point, or solution, and include a relevant CTA to encourage leads to take action.
Here's a simple template you can refer to:
Drip Email no.
Name
Date
Goal
Pain point
Solution
CTA
More on this in the next section.
Drip Campaign #4. Map out your drip series on paper before setting it up digitally
Go back to the basics. Grab a piece of paper and a writing utensil and map out your drip email campaign series.
This can help you beat overwhelm, get unstuck, and gain clarity in your campaign framework before automating it using email marketing software.
Using the insights from the previous section, here's what that might look like:
Email Drip 1

- Name: Automation Focus
- Date: Day 1
- Goal: Promoting our automation solution 
- Pain point: Getting stuck managing redundant tasks
- Solution: The automation module in our webinar 
- CTA: "Enroll to learn more about how automation can help you obliterate redundant tasks"
Email Drip 2

- Name: Time Management Focus
- Date: Day 2
- Goal: Promoting our time-tracking tools
- Pain point: A lack of time management skills in general
- Solution: The time tracking module in our webinar
- CTA: "Sign up to discover how to become a time management powerhouse"
Email Drip 3

- Name: Project Timeline Planning Focus
- Date: Day 3
- Goal: Promoting our timeline view 
- Pain point: Project timeline planning
- Solution: The project timeline planning module in our webinar
- CTA: "Get tickets today to learn how to plan your project timelines in half the amount of time"
Email Drip 4

- Name: Process and System Focus
- Date: Day 4
- Goal: Promote our workflows feature
- Pain point: Organizing daily business processes and systems
- Solution: The workflow operations module in our webinar
- CTA: "Discover how to create a strategic system for eveything you do. Sign up for early enrollment and get 15% off."
Email Drip 5

- Name: Team Collaboration Focus
- Date: Day 5
- Goal: Promote our team collaboration features and integrations
- Pain point: Team collaboration productivity 
- Solution: The team collaboration overview module in our webinar
- CTA: "Bring your entire team together and learn how to work smarter, not harder. Learn more at our upcoming business productivity and automation event."
After mapping your series, strategize content and visuals that can help you create an engaging campaign.
For instance, consider infusing images and video clips from previous events to help leads envision themselves attending your webinar.
You can also grab brand mentions, visual product, and other forms of user-generated content using a social listening tool. Another way you can build social proof into your campaigns is by publishing a customer success story video into each of your email drips. For this concept, you'll need to reach out to VIP customers to plan your videos ahead of time.
Pro-Tip: Save time on design and aesthetics by using responsive email templates. More on this in the next section.
Drip Campaign #5. Save time with email templates
Refer to the outline you mapped above and use responsive email templates to draft the content you'll be using to drive your campaign drips.
Take your plan from paper to tech by using drip software, such as Active Campaign or Mailchimp, both of which also offer responsive email templates.
Drip Campaign #6. Test and refine your campaign
Conduct a test campaign—if you have the time, consider A/B testing—to see how your campaign measures up.
Track metrics, such as:
The number of emails sent compared to the number of emails opened
Website activity as a result of the campaign
New SaaS customers
Unsubscribe rates
Subscribe rates
Event sign-ups
Email replies
Open rates
Use the data to refine your campaign before officially launching it.
Drip Campaign #7. Launch and monitor your campaign
Create a campaign management task force to produce, launch, monitor, and improve your drip email campaign.
Your team might include:
Designers and photographers
A campaign manager
A campaign director
Marketing analysts
Content writers
Video creators
Copywriters
Make it a priority to meet with your task force before, during, and after every drip campaign. Feed off each other's insights, ideas, and the data you gather to improve your current campaign and all subsequent campaigns.
Generate Sales with Drip Email Campaigns Today!
Creating a drip email campaign aligned with your audience's unique needs and sales goals can help you fulfill your objectives without losing sight of your most important task as a business owner: Solving your audience's problems.
Get started by verifying your list with Breadcrumbs' FREE email verification tool.