B2B marketing and B2C marketing are in completely different wheelhouses.
Not only do they serve two distinct audiences, but the ways these audiences behave require different strategies and approaches.
While B2B marketing strategies thrive off outreach and secured prospect meetings, B2C marketing strategies depend on tight-knit online communities.
That's why it's critical to focus your B2B business on B2B marketing, not B2C.
But other than using the wrong approach, there are many other reasons why B2B marketing strategies fail.
Let's dig into the "why" behind failed B2B marketing strategies—and what you can do to prevent your campaigns from tanking in the first place.
Uncover sales leads and upsell opportunities you didn't know existed. See how Breadcrumbs works.
Why B2B Marketing Strategies Fail
Many businesses create strategies for their B2B marketing campaigns only to find that many don't bring the desired results. If you're in a similar situation, it can be hard to pinpoint why this is happening and how to fix it.
As frustrating as it may be, there are ways to uncover the root causes and create B2B marketing strategies to make your business stand out from the competition.
1. No emphasis on the target customer
TL;DR: You have to point everything toward your ideal customer. Define your audience well, understand their needs like the back of your hand, and then fulfill their needs better than anyone else can.
B2B audiences are picky. They want to feel seen and understood—and most of all, they want tailored solutions to their problems.
If they feel like your marketing approach isn't speaking to them directly, they'll focus their attention on brands that do.
Not to mention, business owners are swamped. If you want any chance at winning them over, you have to give them a reason to stop what they're doing and pay attention to what you have to say.
That's why everything you create should be personalized for your ideal B2B customer. With Breadcrumbs Reveal, you can create highly targeted lists of high-intent prospects who are already interested in your product.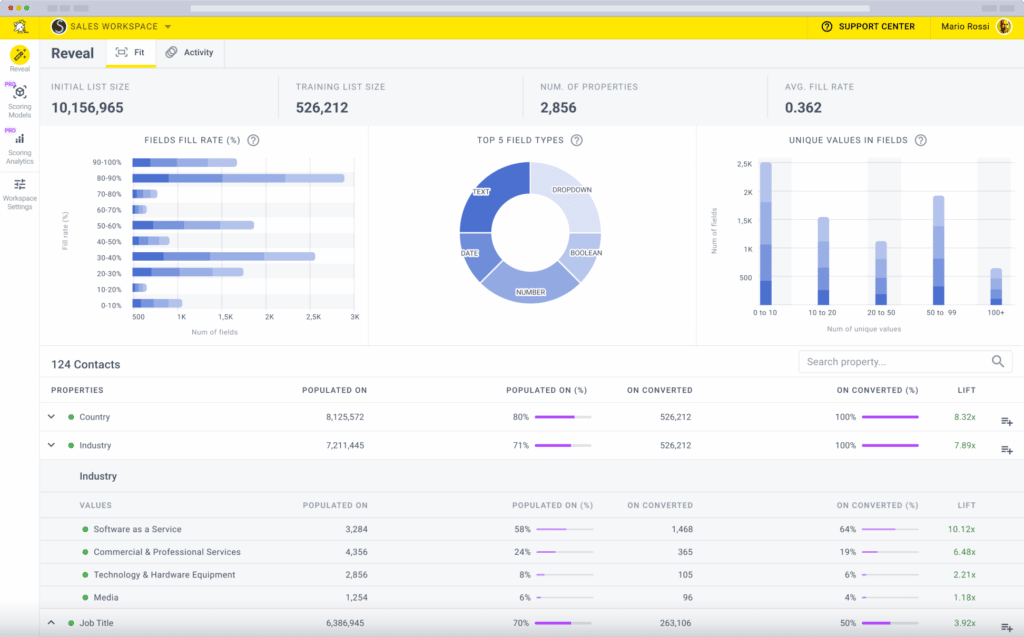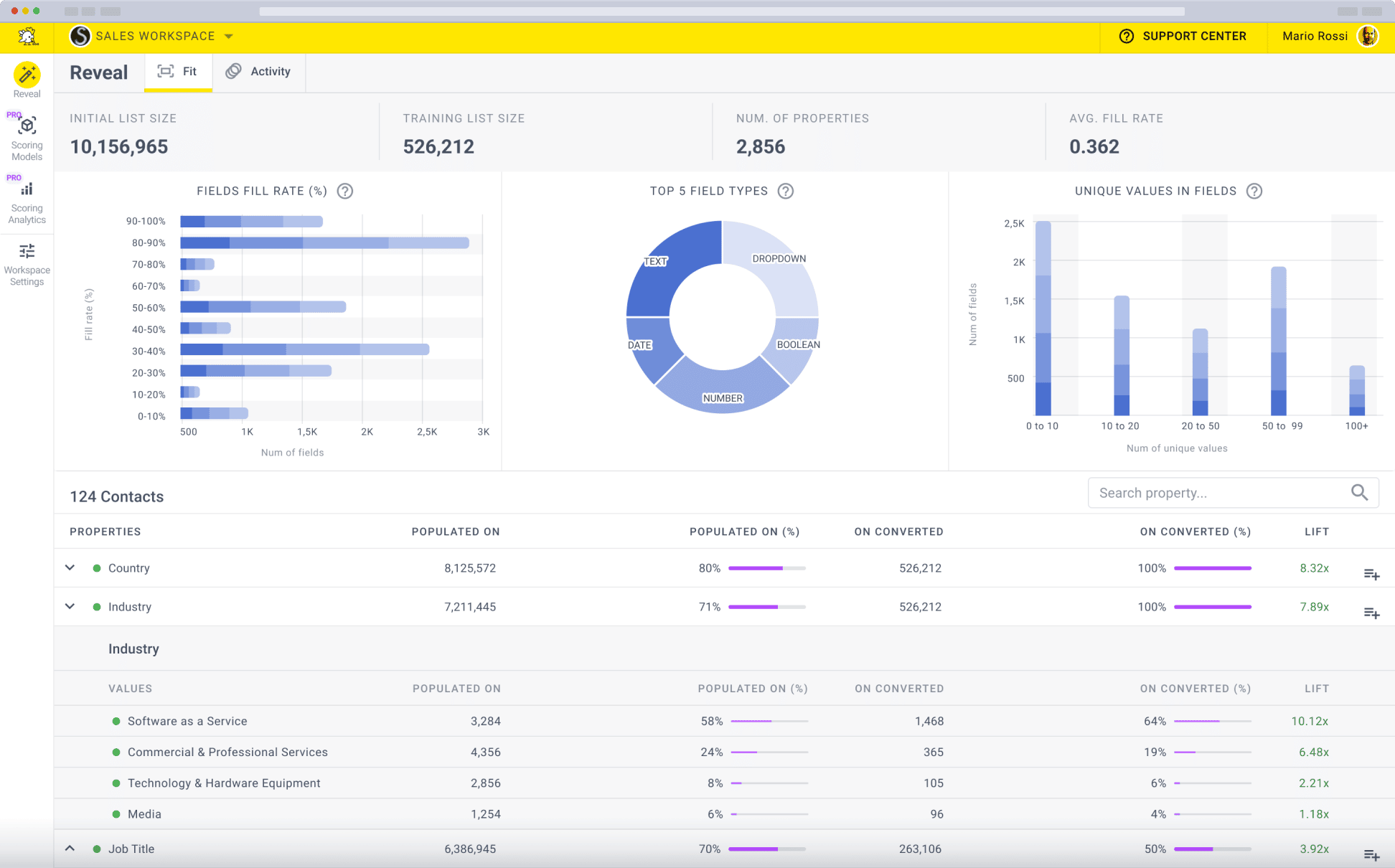 We make it easier to segment your current user base and find new leads that match the same characteristics as them. This allows you to target your campaigns more precisely, saving time and money while increasing conversions.
And in the face of an abundance of low-quality information, it's crucial to avoid sending a generic sales pitch to every lead and instead provide targeted, timely content relevant to their needs.
For instance, if your ideal customer struggles to find comprehensive dental insurance for their employees, provide them with alternative options according to the dental partners you work with.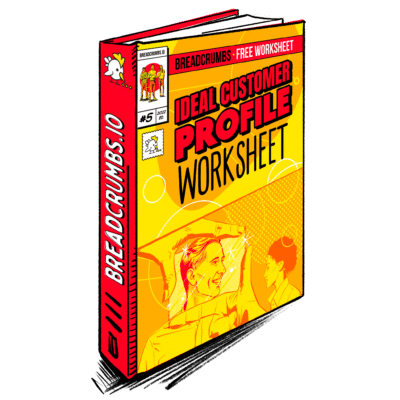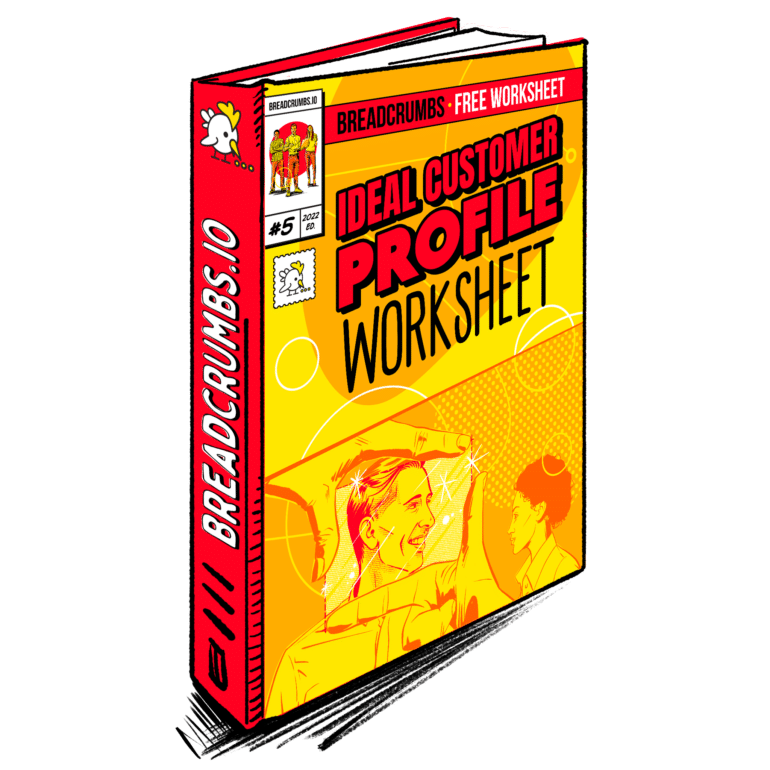 Ebook
Ideal Customer Profile (ICP) Worksheet
Learn how to create an Ideal Customer Profile and build a successful sales strategy with this Ideal Customer Profile (ICP) Worksheet.
So when they're in the consideration stage of the sales funnel, you can present them with a comparison guide of MetLife dental insurance solutions to push them over the edge into the decision stage (rather than sharing a generic blog post about dental insurance).
2. Forgetting that B2B thrives off outreach
B2B marketing lives and breathes off outreach strategies.
While showing up online across multiple platforms is essential, you can't forget the value of talking to B2B prospects directly.
Your goal? Fill as many demo and discovery call "seats" as you can with quality leads.
But let's face it. Outreach can be frustrating if you are targeting the wrong prospects.
So what if your team had access to a curated list of high-intent ICP prospects they could call daily? Breadcrumbs enables that with both fit (firmographic and demographic) and activity (intent, behaviors, actions) scoring and incorporating time decay.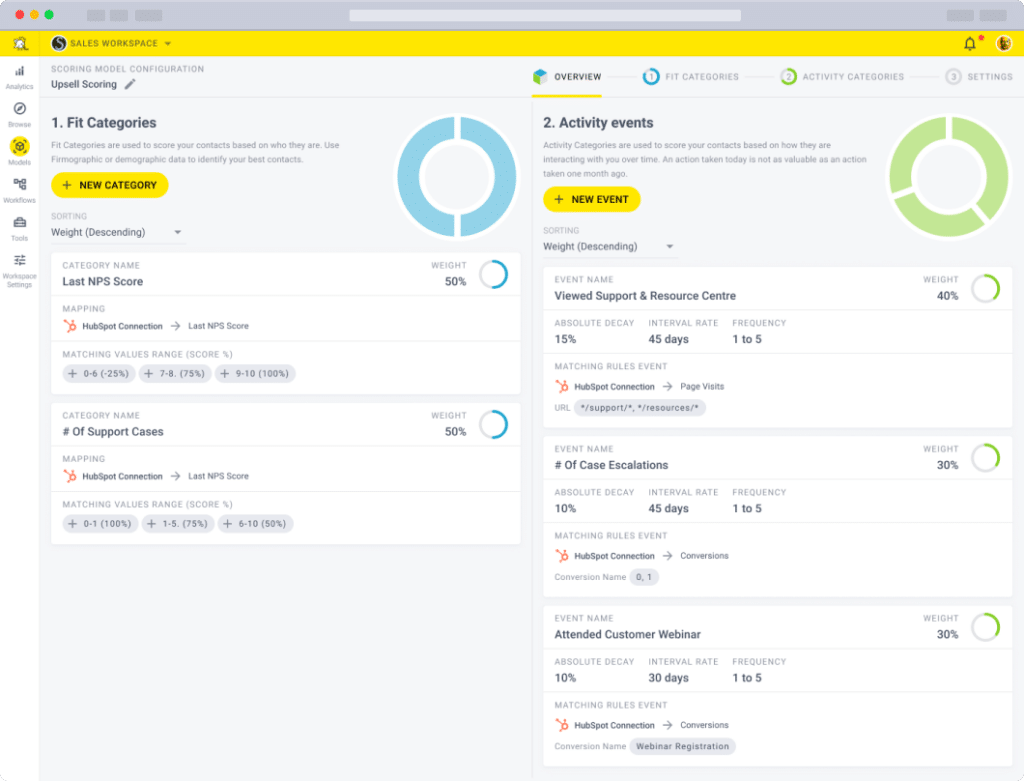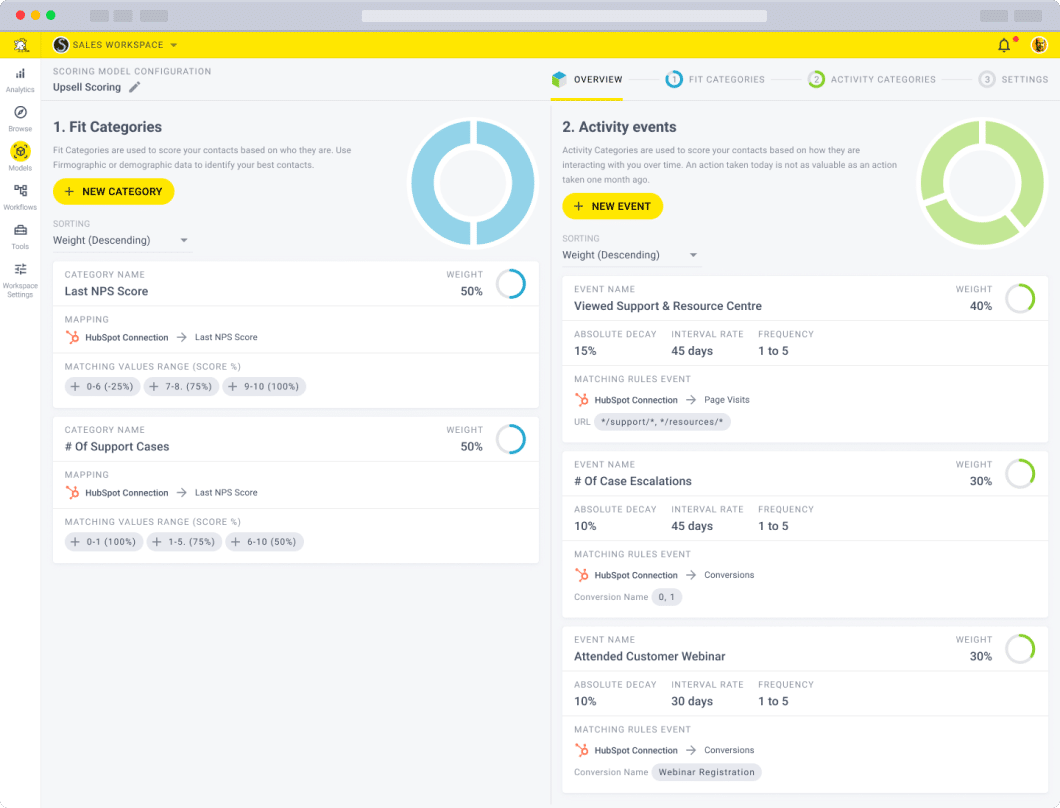 And depending on your team's targets, you can throttle the number of prospects on your list to outreach to the best prospects and meet the quota.
To streamline the process, use AI Workflow Automation to automate mundane steps you don't need a human to do in your outreach workflow. Then, commit to a consistent outreach method.
For instance, have each sales rep send 10 email pitches and make 25 sales calls per day.
Be sure to train reps on the importance of nurturing leads if they respond with a "no" after an email or call. Create a benchmark for follow-up and teach your reps how to stay in touch in a meaningful way.
3. Marketing in the wrong channels
Are you using TikTok, Instagram, and Pinterest to market your B2B business? That's a major no-no.
If you want to be seen, you need to market your business in spaces your target audience frequents most.
Again, entrepreneurs are busy. While they may veg out to cooking Reels on Instagram in their spare time, when it comes to business content like "what defines the modern data stack"
or solutions like "best tools for project managers", they look to B2B channels, such as:
Twitter
LinkedIn
YouTube
B2B blogs
B2B forums
Email newsletters
They also download informative gated content or attend functions like webinars and workshops to broaden their business and industry knowledge.
Your best bet? Adopting a B2B multi-channel marketing strategy.
If you just launched your business, you can start by creating one B2B blog post per month and repurposing it across the rest of your channels.
When you repurpose blog content for another channel, make sure to adapt each asset according to the space it'll be in so it feels native to each one.
You can use an image resizer tool like Picsart or a design tool like Canva to reformat each asset according to its corresponding channel.
When you're ready to scale, simply increase the number of blog posts and corresponding assets, but never skip on quality.
4. Forgoing thought leadership and value-driven content
If your audience never gets a chance to hear your thoughts or learn from your experience, how can they look to you as a trusted, expert source?
If you've relied solely on sales language and calls to action (CTAs) to nurture leads, you're likely noticing your B2B marketing strategies are failing.
That's why positioning yourself as a leading authority in your industry via thought leadership and value-driven content is key to building trust with your B2B audience.
Thought leadership and value-driven content work great:
On Twitter
On LinkedIn
On YouTube
As blog posts
As guest posts on high authority (HA) sites
Via B2B affiliate marketing channels
As gated counted assets
No matter what B2B industry you're in, there are plenty of insights and actionable advice you can share with your audience.
So, right now, take a look at your Pain Point Marketing Overview and use it to brainstorm four thought leadership topics that can help solve your audience's pain points.
For instance, if you're in the B2B auto parts and supplies industry, that might mean a:
Blog post covering the best steering wheel cleaner choices
Newsletter highlighting this week's auto maintenance kit promos and a clear description of how each kit works
YouTube video tutorial showing your audience how to clean their semi trucks
A webinar for professional drivers that covers which emergency supplies they should keep in their professional vehicles at all times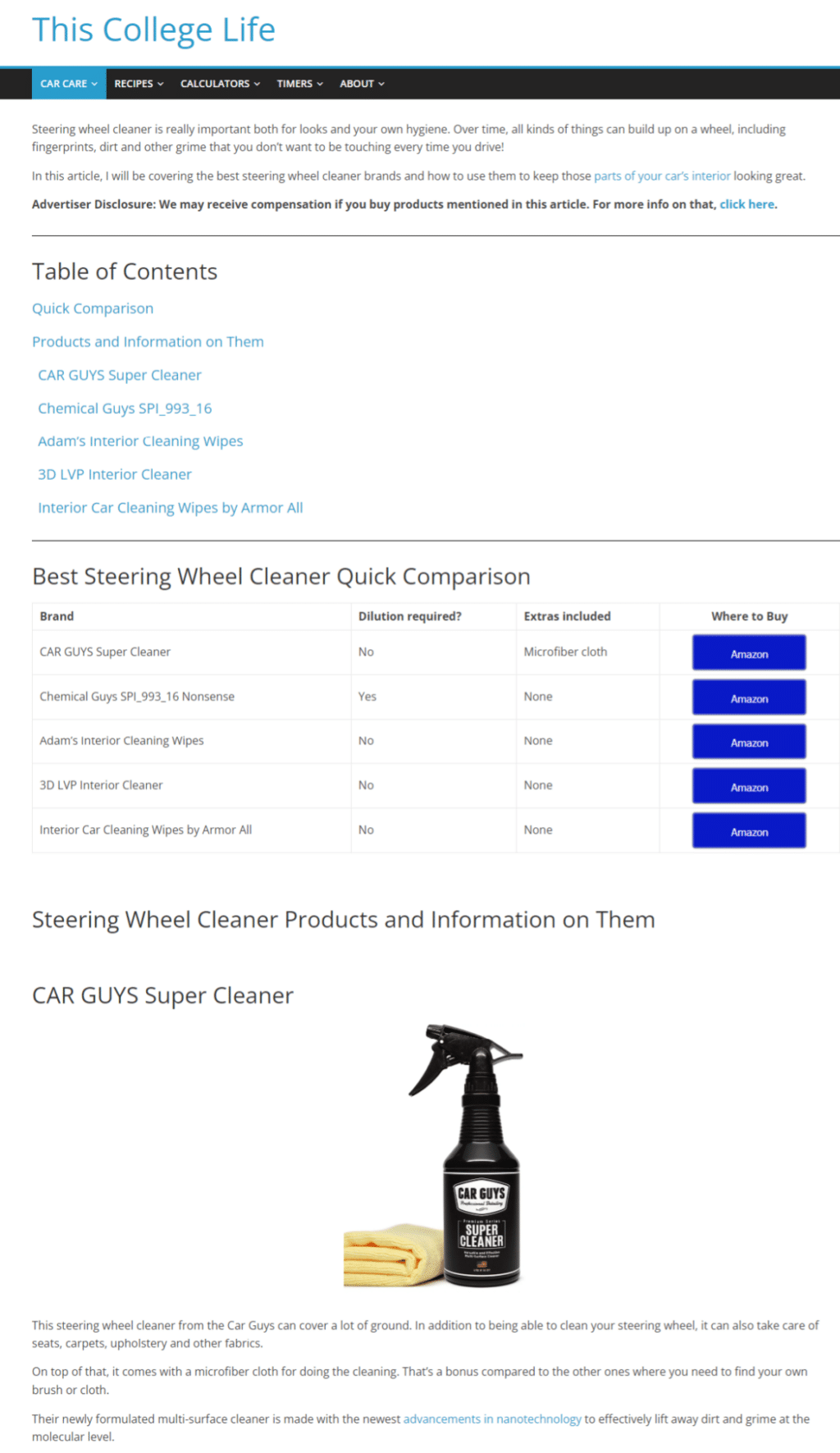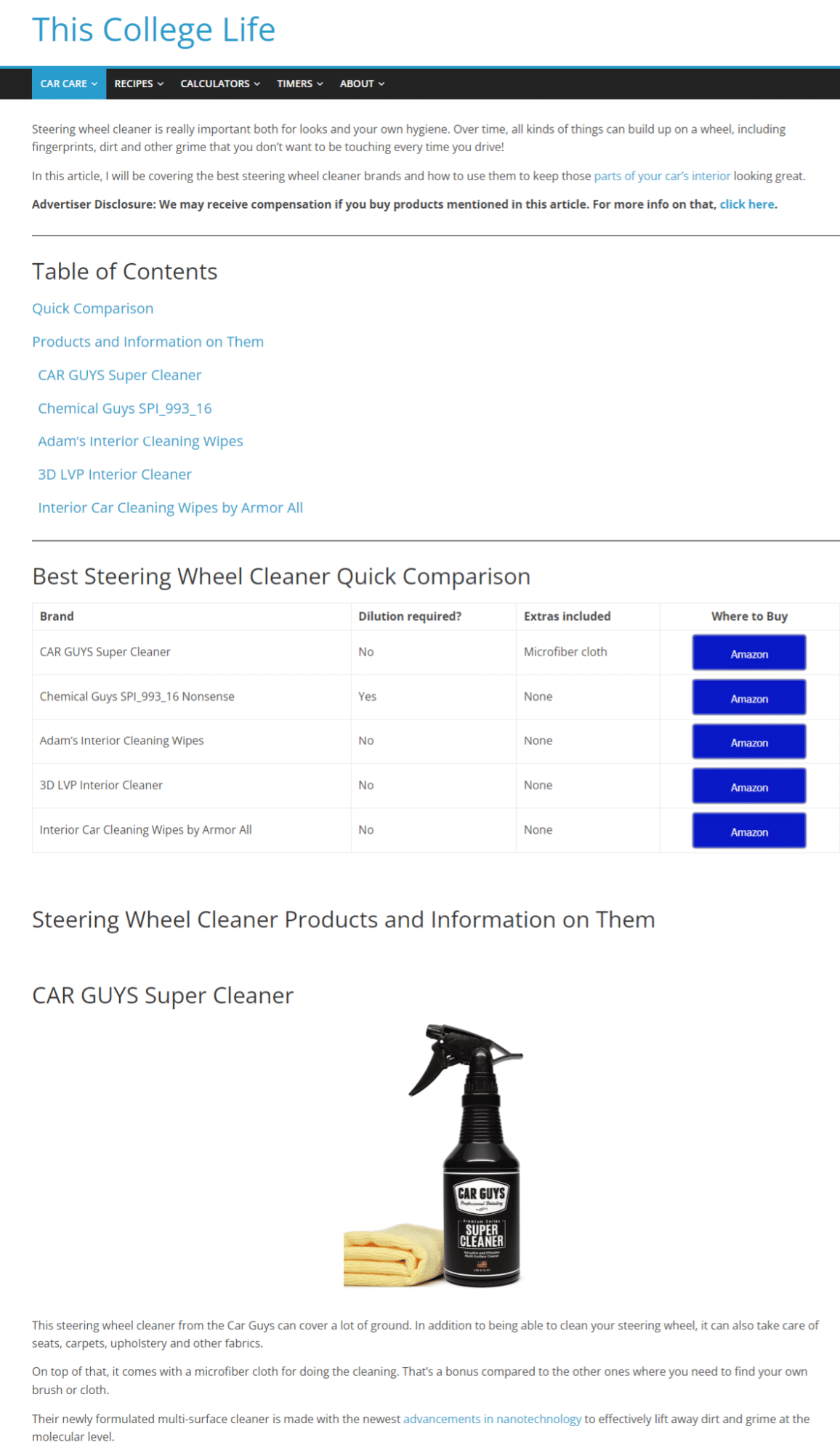 Then, look at your Pain Point Marketing Overview and use it to brainstorm four value-driven topics that can help solve your audience's pain points.
For instance, if you're in the custom retail display industry, that might mean a:
LinkedIn post covering the state of the current supply chain and how your company is navigating it effectively
Guest post highlighting color pop display trends in the beauty retail sector
Gated content download covering the top 15 retail trends to expect in 2023
Twitter post highlighting five things you wish you knew before entering your industry
Again, start with four and four, and scale from there.
Rinse and repeat, and see how much loyalty and trust it helps you build with your ideal audience.
Pro-Tip: Grab quotes from your thought leadership content or action steps from your value-driven content and turn them into shareable infographics.
Use design templates to keep it easy or outsource to an agency for support. Share your infographics in your blog content, guest posts, and social media content.
Don't forget to add your brand name or site URL as the "source" on each infographic.
5. Grabbing opt-ins with gated content and doing nothing with them
Preparing gated content assets with accompanying funnels can be an effective lead generation and lead nurturing strategy.
But what happens after prospects have downloaded your generous freebies? What do you do with the contact info they've given you in exchange for their download?
Do you simply add them to your email list and move on? Do you thank them for downloading and move on to other marketing todos?
If so, don't be surprised if your gated content strategies fail.
To make the most out of gated content, you need to make sure your opt-ins are part of a strategic follow-up strategy.
A simple way to do that?
Start by adding them to an email welcome series campaign
When the welcome series ends, add them to the appropriate audience segment
Send them automated emails based on the segment they're in
Continue nurturing them throughout the buyer's journey with personalized email campaigns, offers, and additional value-driven content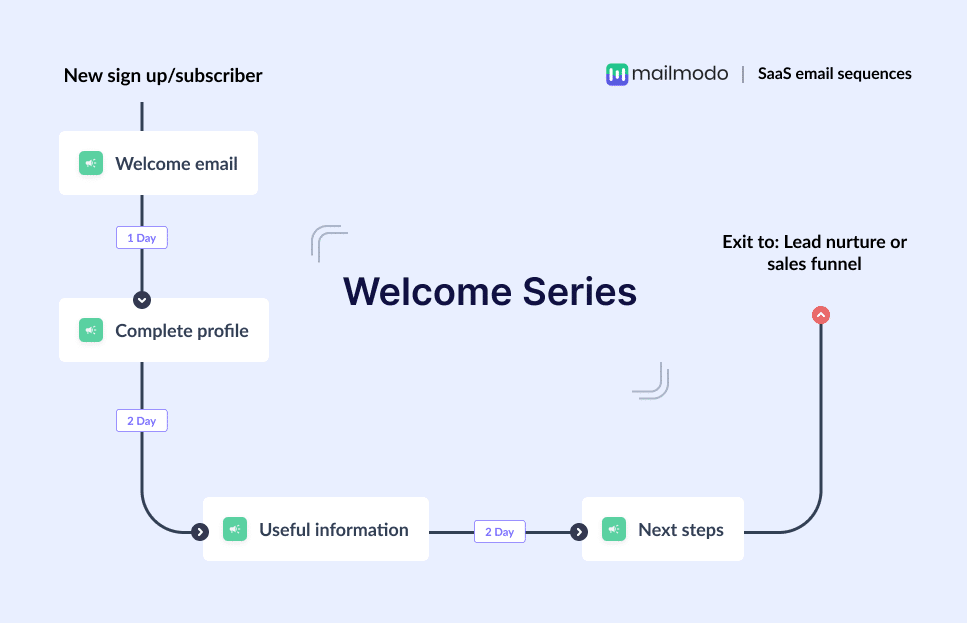 B2B Marketing Strategies: Wrap up
There are many reasons B2B marketing strategies fail.
But possibly, the biggest "why" is simply not being intentional about the strategies you choose.
That's because B2B audiences live in different online spaces, have unique needs, and are swamped with running their businesses.
To stand out and grab their attention, you need to:
Market in B2B channels
Create a consistent outreach and follow-up plan
Implement thought leadership and value-driven content in your marketing strategy
Have a lead nurturing strategy in place for all gated content opt-ins
That's it, for now, B2B marketers!
Are you ready to revamp your B2B marketing strategies? Don't forget to save this blog post for later!
And for help with all things lead scoring, look no further than yours truly: breadcrumbs.io. Book your free demo today.