Is your website content only focused on creating traffic that your sales team can't do anything productive with? You may be losing prospects and sales opportunities!
The content you've already created can be repurposed and improved to directly improve sales. You can also create more content that's specifically tailored toward increasing sales and helping your sales team.
Want to learn how to do it? Check out our sales enablement content strategy guide, and let us help you make your content better!
What is Sales Enablement Content?
Sales enablement content is any piece of content that makes a direct contribution towards increasing sales. Most website content is aimed at increasing traffic and brand awareness, with sales being a secondary goal.
But there's a potential synergy between your content team and your sales team. Creating a sales enablement content strategy can harness that synergy, bringing both teams together and using content to empower the sales team.
Exploring the Terminology: Sales Enablement Content vs. Content Marketing
People sometimes confuse sales enablement content with content marketing. There is a major overlap between the two terms, but they have very different goals.
Content marketing is a broad term for marketing practices that use content to reach mainly traffic and awareness goals. It's mostly associated with creating blog posts with the aim of getting organic traffic from Google or Bing. But it can also exist in the form of video content marketing on YouTube, TikTok, or SMM on a variety of platforms.
All content marketing is customer-facing and aimed at the top of the sales funnel. It increases brand awareness and is often the first point of contact with users.
Sales enablement content is aimed at promoting sales by either helping the sales team directly or influencing prospects who are closer to the end of the sales funnel.
Internal sales enablement content is directed at the sales team and is aimed at helping them understand the customer or the product better, like battle cards with common customer objections or an internal wiki.
External content is typically middle- or bottom-of-the-funnel content. It's aimed at giving prospects a better understanding of your business and increasing the odds of them making a purchase.
Value of a Sales Enablement Content Strategy?
What can a sales enablement content strategy bring to your sales strategy?
External sales enablement content increases the number of touchpoints on the buyer's journey closer to the bottom of the funnel. A solid sales enablement content strategy includes creating prospect-facing content like case studies, testimonials, and white papers, all of which convey brand expertise and can increase the likelihood of making a sale further down the line.
Although this type of content is not likely to receive high viewership, it still matters. More than half of decision-makers read thought leadership content weekly and award companies they deem to be experts with more business.
Sales enablement content also educates sales teams and gives them the tools and knowledge to help prospects and convert more of them to paying customers.
Internal content like sales scripts and knowledge bases ensures consistent outcomes. When all sales team members have access to the same resources, they will perform more coherently and consistently.
Ultimately, both internal and external sales enablement content will help move leads faster down the sales funnel. This is due to both the sales team having more tools at their disposal and customers being exposed to expert content.
It can also improve client retention because the sales team is better equipped, and customers have a more positive view of the company thanks to bottom-of-the-funnel content.
Crafting an Effective Content Strategy for Sales Enablement
It's not always a good idea to rush into creating content pieces to drive sales, even if you have a few good ideas. Start by creating a sales enablement content strategy first.
Here's where you begin.
1. Audit existing content
The first step towards creating a sales enablement strategy is auditing the content that you have already produced.
Since most organizations don't have a lot of internal content, it's best to start there. Take a look at your sales scripts, presentations, customer personas, and any internal documentation that is directed toward salespeople.
Judge how informative and helpful it is and whether it's up-to-date and effective. Making a judgment call is somewhat subjective, so make sure you get feedback from your sales team.
Then, audit the customer-facing content that you have published. Most of the audit can be done with Google Analytics.
Identify blog pages that are moving prospects toward the end of the sales process. For blog pages, it can be a priority to convert actions like purchasing a product or a subscription. If your blog pages don't do that, consider adding a pop-up or integrating a CTA in the text.

It can also be a converting action that takes a prospect further down the funnel, like signing up for a webinar, requesting gated content, or subscribing to the newsletter. If you don't find pages that do this, consider adding a form at the bottom of your articles.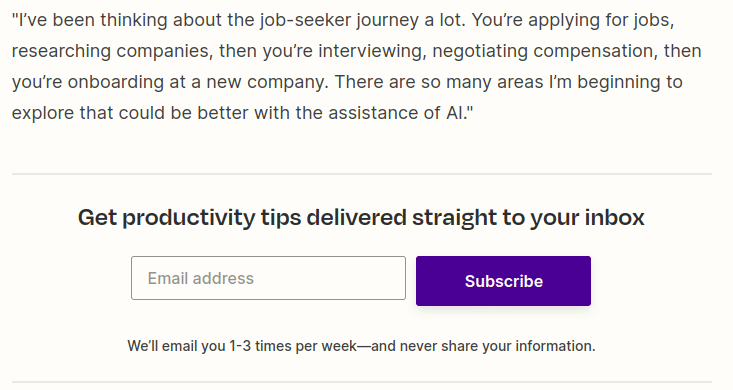 For content that is specifically tailored to make a sale, like white papers, case studies, or webinars, you should only analyze its effectiveness in making those sales.
During the content audit, you're looking for underperforming content as well as for content gaps where new content can be produced. For instance, if your organization lacks customer case studies that can act as social proof, you may look into creating some.
2. Audit competitors' proposals
Your next step is to audit your competitors and the content they produce. While you can't get ahold of their internal documentation, analyzing customer-facing content is entirely feasible.
To analyze your competition, you can use a SERP Checker tool like SE Ranking. With this tool, you can pick a few keywords, narrow them down to a specific location, and check the SERP results.
You can see the most important metrics of the organic competitors for the chosen keywords, including estimated traffic volume, page quality score, page performance metrics, the number of backlinks, every possible on-page SEO metric, and more.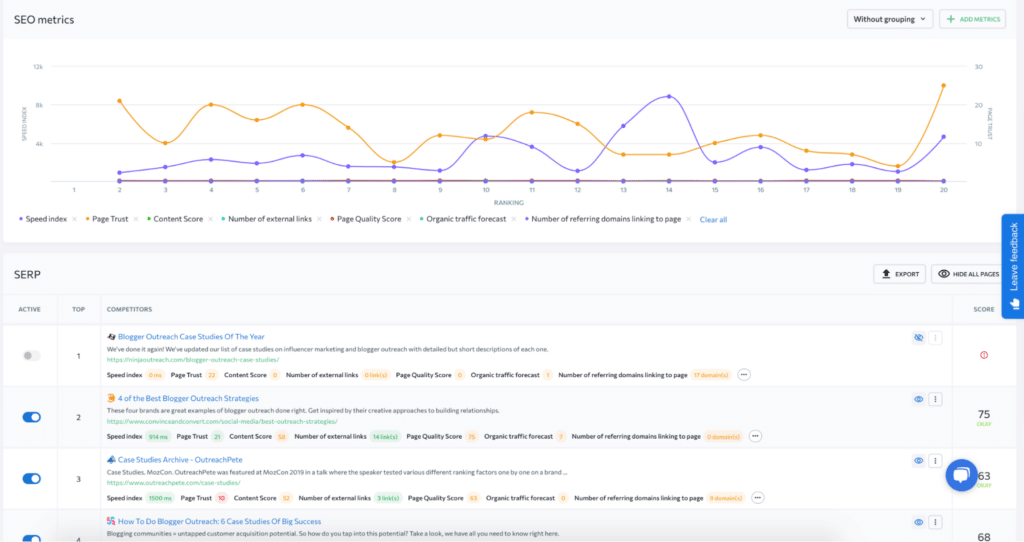 Based on these metrics, you can plan your SEO strategy.
Take this list of competitors for several keywords you're interested in and analyze the content. Look for how the content is structured, how the companies present their brand, and how they present a CTA.
While you're at it, browse sites for more sales enablement content ideas.
Then, you can use SE Ranking to analyze individual pages of your competitor's websites to see how much traffic they're receiving and what keywords they rank for. You can later use this to optimize your content for search.
Talk to your sellers
An integral part of creating a sales enablement content strategy is gathering feedback from your team. During the audit of your existing employee-facing content, make sure to set up a meeting with the whole sales team and a one-on-one with the team lead.
Gather their opinions on the drawbacks of the existing content and their ideas on what new content can be added.
Create an ideal customer profile
In the process of preparing for content creation, it is very important to create an ICP, a representation of who your typical customers are. The ICP will ensure your content creators know who they're writing for and will be able to create a more compelling message.
Typically, an ICP will include the following:
Company size
Industry
Location
Challenges they're facing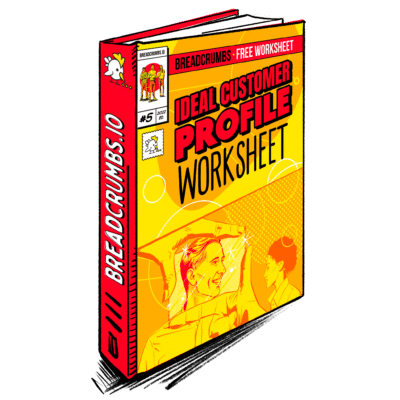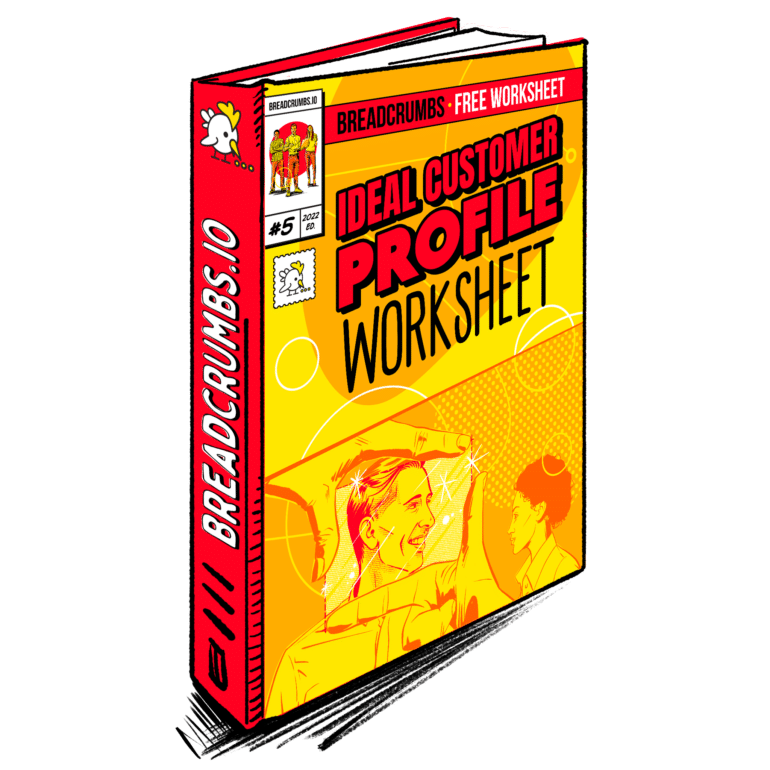 Ebook
Ideal Customer Profile (ICP) Worksheet
Learn how to create an Ideal Customer Profile and build a successful sales strategy with this Ideal Customer Profile (ICP) Worksheet.
You can find out more about the latter by interviewing existing customers in person or through surveys.
With this information, you can relate to the ideal customers by providing examples that are interesting to them and talking about the challenges they face.
Map Content to the Customer's Journey
Customer-facing content may rank on its own and bring in traffic to convert, but the odds are, it's not going to. Content like case studies and white papers is typically relevant for keywords with a very small volume, so the amount of search traffic you'll get is tiny.
Instead, you can figure out where in the buyer's journey your content has to be and connect those content pieces with either blog or email marketing to previous stages of the sales funnel.
Middle-of-the-funnel content is for prospects who are looking for solutions to their problems. You can include pieces there that showcase your expertise and give practical examples to prospects. White papers, educational webinars, and case studies are a perfect match.
The target audience of bottom-of-the-funnel content is prospects who are looking for a specific product to solve their problems. Webinars that explain how to use your products and comparison content are best for this stage.
Create content to fill the gaps
The lengthiest part of the sales content strategy is creating the content. Centralize all the insights you've gathered from prior research, plan out a content calendar, and give tasks to your writers.
Don't focus on creating perfect content on the first try, though. The beauty of digital publishing is that you can (and should) improve content over time. So aim at producing good content first, and improving it as you analyze its performance.
It's best to prioritize employee-facing content because it has the potential to produce results faster.
Involve both sales and marketing departments in working on promoting content
Your sales team is one of the most important target audiences for sales enablement content. Make sure they know how to use it effectively.
When you're implementing new sales scripts or internal documents, provide sales employees with guidance and resources on how to use content pieces correctly. Consider doing webinar calls for parts that require direct contact with customers.
Include your marketing team in content distribution for customer-facing content. Since it's aimed at the bottom of the funnel, it will need some help to receive views. Consider implementing an internal linking plan, promoting it to leads that are at an appropriate stage of the funnel, or using social media to distribute it.
Provide a way for all team members to give feedback on new content. Your sales enablement content strategy is in its infancy, so the more feedback you gather, the better it will become.
Create a scalable and repeatable process
Producing internal sales enablement content may take a month of work and several months of iterations to make it better. But creating external content requires continuous effort.
To make the quality of the content consistent, you have to create a scalable framework. Instead of creating an editorial calendar first, create guidelines for a content strategy.
Such a guide should include basics like who your customers are, what they want to see in bottom-of-the-funnel content, your brand voice, and a distribution strategy. It could also include a checklist that every new content idea should pass and a mindmap of all the topics you could cover.
When you start out with this framework, you ensure the content creation process is scalable and repeatable, so you will rarely run out of ideas.
Measuring the effectiveness
There are two main ways of measuring the impact of your sales enablement content strategy.
The straightforward way for customer-facing content is to measure the conversion rate with Google Analytics. With GA's attribution feature, you can also see sales that your content played a small part in, i.e., leads stopping at a page before converting on another one.
Measuring the effect of employee-facing content is a bit harder. One way to do it is to record key sales metrics before and after the implementation of new content. Focus on metrics like month-over-month growth, MRR, churn rate, and other relative metrics.
If those metrics improve several months after creating new content for the sales team, you've succeeded.
What does great sales enablement content include?
One of the steps in creating a sales enablement content strategy is creating content that fills the gaps in your strategy. This deserves a deeper look.
Constructing sales enablement content
Customer-facing content needs to help the sales process, and the best way to do that is by creating a strong brand image by projecting your expertise.
The first step towards that is understanding who you're writing for, as different target audiences may have different preferences in style. Your customer persona will largely determine how formal or informal your content is. The brand voice is also a part of this equation.
Now, based on the stage of the funnel your ideal reader is at, you'll want to change the amount of promotion in the content. The closer you are to the bottom of the funnel, the more you want to suggest visiting the pricing page.
Regardless of who your customers are, sales content has to be data-based and clearly communicated. This adds to the brand image of expertise and provides more value to readers.
Types of Sales Enablement Content
Most content formats that are useful for sales enablement can be tailored to serve both the middle and bottom of the sales funnel. Here are a few ideas you could work with.
A case study based on helping your clients is the ultimate sales enablement content piece. Have the study focus on solving a specific problem that your target audience struggles with, and you get a three-in-one solution: help readers with their issue, provide social proof, and show your expertise.
See an example from Breadcrumbs' arsenal:
Watch what our customers say
"Life before Breadcrumbs was, I think you could call it the Dark Ages. We started with an SLA of two days to a week sometimes. And we're getting within the 10 to 5-minute mark. So that's so exciting for us."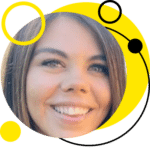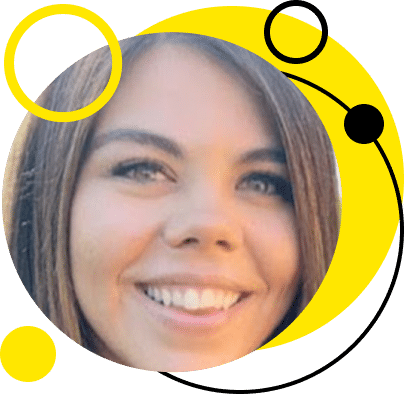 Christie Horsman, VP of Marketing, Thinkific
Testimonials fit closer to the bottom of the funnel. A long testimonial post or a video testimonial can move the scales in your favor when a customer chooses who to shop with. The good idea is to add a rating from a well-known review website like G2 to your testimonial post.

Comparison pieces also go nicely closer to the end of the sales process when leads are choosing between different providers. Create a comparison article for each of the largest competitors and a hub-piece with a comparison table for all the competition.
Webinars or podcasts can be a part of a broad content marketing routine, but they can also enable sales directly.
For instance, you can create a webinar on solving a specific problem and use your product to illustrate how it can be done.
An interesting but hard-to-implement idea is interactive content. This type of content can increase engagement on the page. For instance, you can create an interactive infographic and let users switch between viewing different types of data. Or it can be something as simple as a short-form video.
Summary
Even though content marketing is often seen as a traffic-generation technique, it can be pretty effective in driving sales. But only when used in tandem with other techniques.
When different parts of your business are working together, they work better. Include your content team in the picture, and sales will increase.
Use the advice from our guide and experiment with different types of content to improve your bottom line.