Will a competitor's revenue strategy work for your startup?
Probably not.
Today, you'll recap what a revenue strategy is and its benefits and explore five revenue strategies for different business scenarios.
Do you want to set yourself apart from the sea of competition? Or scale your startup's operations while earning recurring revenue? These revenue growth strategies will give you new ideas to inspire your own.
Let's get right into it.
Recap: What Is Revenue Strategy?
A revenue strategy is a plan that increases revenue by amplifying short-term (e.g., cold-calling) and long-term sales (e.g., aligning marketing and sales) initiatives.
The Chief Revenue Officer (CRO) typically spearheads the revenue strategy. They'd coordinate all revenue-focused departments (e.g., marketing, sales, customer success), break down their silos, and encourage cross-collaboration.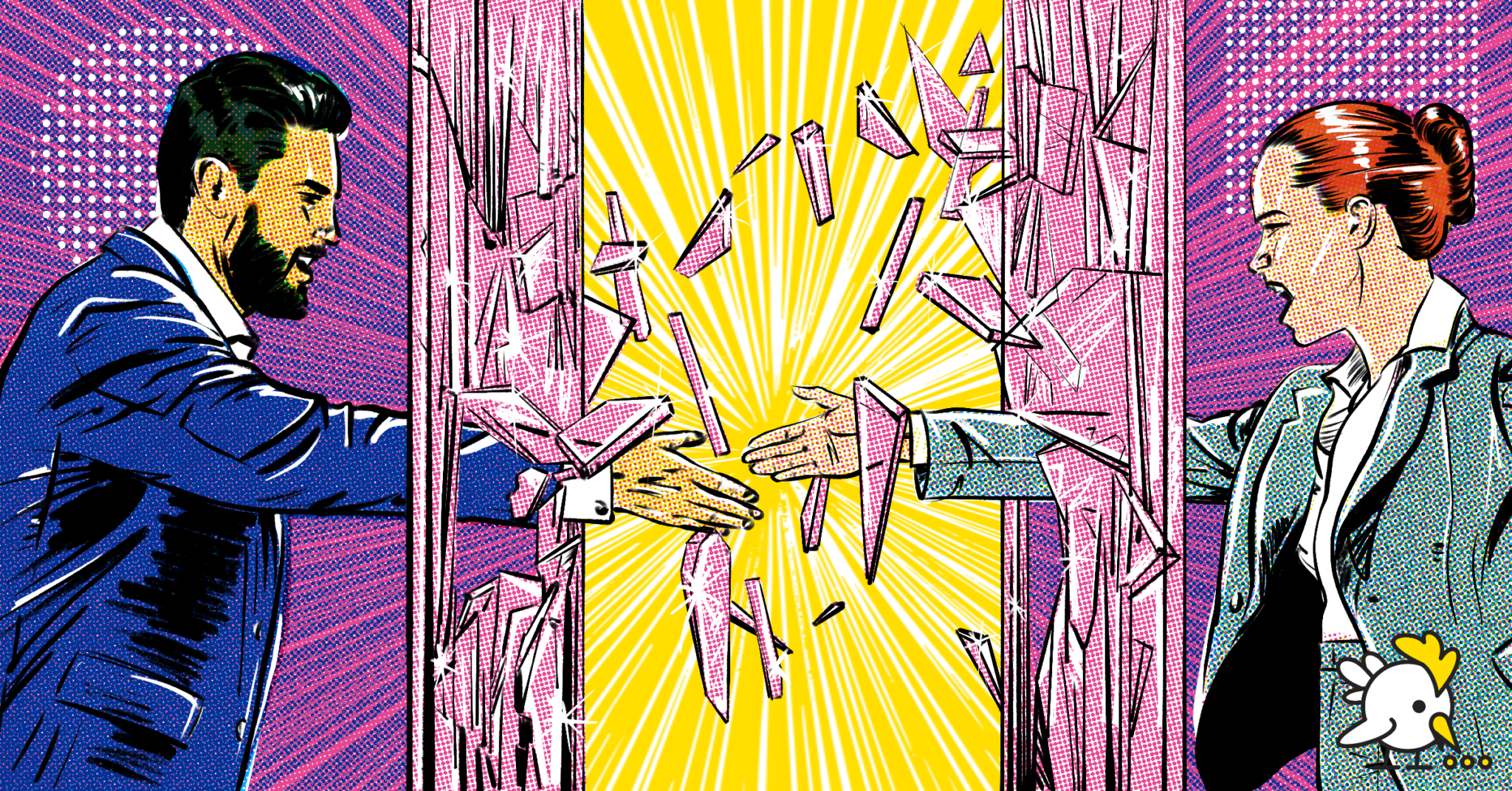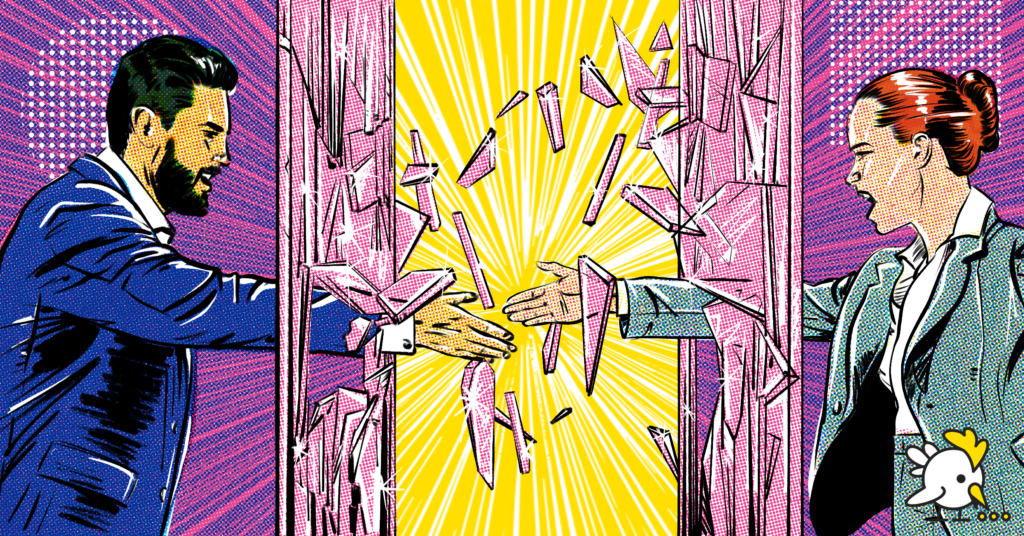 Developing a revenue strategy for your startup pays off. It optimizes your marketing and sales teams' effectiveness, which ultimately creates an excellent customer experience and accelerates revenue down the road.
For one startup (which you'll learn about it shortly), implementing a revenue strategy even helped double its client base!
How Do You Develop A Revenue Strategy: 5 Revenue Growth Strategies For Different Scenarios
1. Diversify Service Offerings
What's involved in this revenue strategy:
Customer research
Creation of new service offering
Redesign of value propositions
Staff hiring
Best for: Startups that want to set themselves apart in a competitive industry.
Real-world example:
Trevor Rappleye knew he had to diversify his offerings at CorporateFilming and FranchiseFilming. The CEO of the video production company shares, "There are 57,000 videographers in the U.S. Why should anyone choose us?"
To distinguish themselves from the competition, Trevor and his team decided to offer unique benefits. They launched a VIP subscription model and tripled down on their value propositions.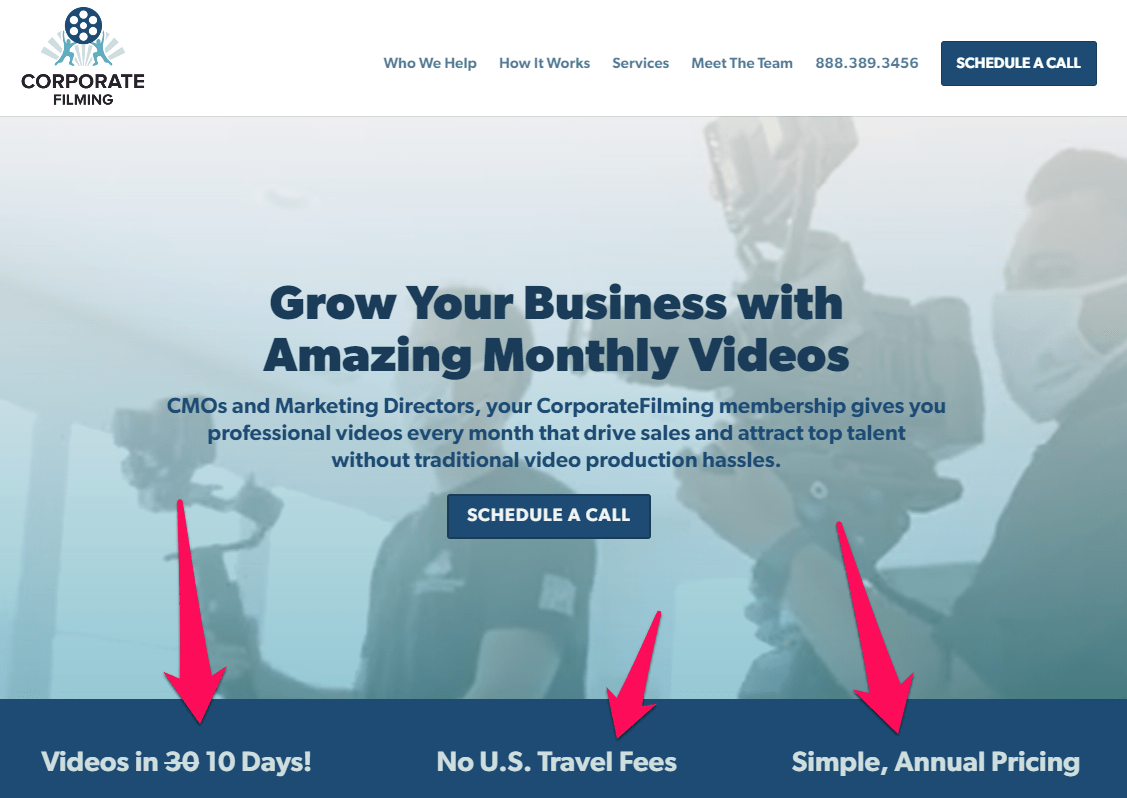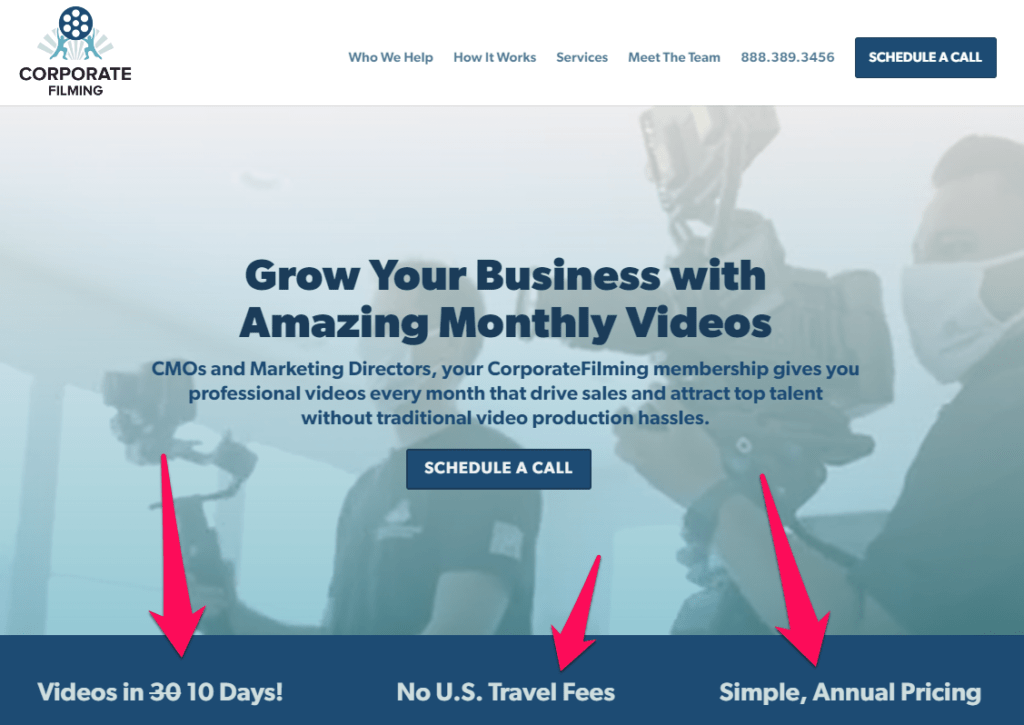 The thought process behind the selection of these value props is an interesting one.
While conducting customer research with the marketing and sales directors (in the startups' case, it was events and sales calls), Trevor kept hearing these three complaints from clients:
"My video takes too long to make."
"I don't want to find a new videographer in each city."
"I hate that the legal and accounts payable have to approve a new contract whenever we want a new video."
These feedback gave Trevor an epiphany.
Clients hire CorporateFilming and FranchiseFilming not to film promotional videos but to solve the logistical challenges of making a video.
The startup's new service offering, a monthly subscription plan, would help solve that:
No travel fees
Monthly marketing videos on autopilot. Clients don't need to re-sign a new contract each time they want a new video.
Only five to ten days to create videos
And solve it, it did.
Trevor saw a 900% growth. Both startups doubled their subscription clients, team members, and marketing videos.
2. Develop New Partnerships
What's involved in this revenue strategy:
Success and partnership model
Client vetting
Legal agreement
Best for: Startups with a collaborative culture and shared purpose.
Real-world example:
Marc Rioux had to think of a solution fast.
The co-founder of Second Eclipse was noticing a lot of his prospects and clients tight on cash. Marc shares, "They were unwilling to take on new expenses due to the economic uncertainty brought on by the pandemic."
To make a win-win for these clients, here's what the agency co-founder came up with:
"We created a shared success and partnership model with certain prospects or customers that we truly believe in. We'll do the marketing at a cost or loss on our end, but we get a revenue share of the business."
This model incentivizes Marc and his team to deliver. The contracts also included success clauses — if the agency fails to hit revenue targets, they won't get paid.
Risky? You bet. Here are four tips from Marc if you want to go down this route:
Change your mindset: This is a partnership, not a standard work agreement with a client. Treat the relationship as such!
Lay everything clearly in the partnership contract: There shouldn't be any ambiguity on what's required from both parties. Avoid DIY-ing the contract. Hire an attorney and include details like the responsibilities, associated costs, definitions of success, compensation levers, and how the partnership can be renewed or dissolved.
Vet the partner: Partnerships are long-term, so do your due diligence. Vet the company, the folks you're working with, and the business's current state. Marc shares, "We might be amazing at marketing, but it makes it tough to succeed if they are about to be bankrupt."
Get excited: Feel a sense of dread about your new partner? It's a sign they're not a good fit. For partnerships to work, you need to be fully invested and excited about the project.
3. Package Services
What's involved in this revenue strategy:
Customer research
Market research
SWOT analysis
Pricing and packaging of services
Best for: Startups that want to scale, serve more clients, and earn recurring revenue.
Real-world example:
Kristin Marquet Chester wanted to streamline operations at her agency — specifically, accurately predicting her revenue so she'll know exactly how many projects she and her team could manage at a time.
In the end, the owner of Marquet Media, LLC decided to package her services. Kristin distilled her 10 (!) a la carté services — from analytics consulting to publicity — into three main packages for her target client.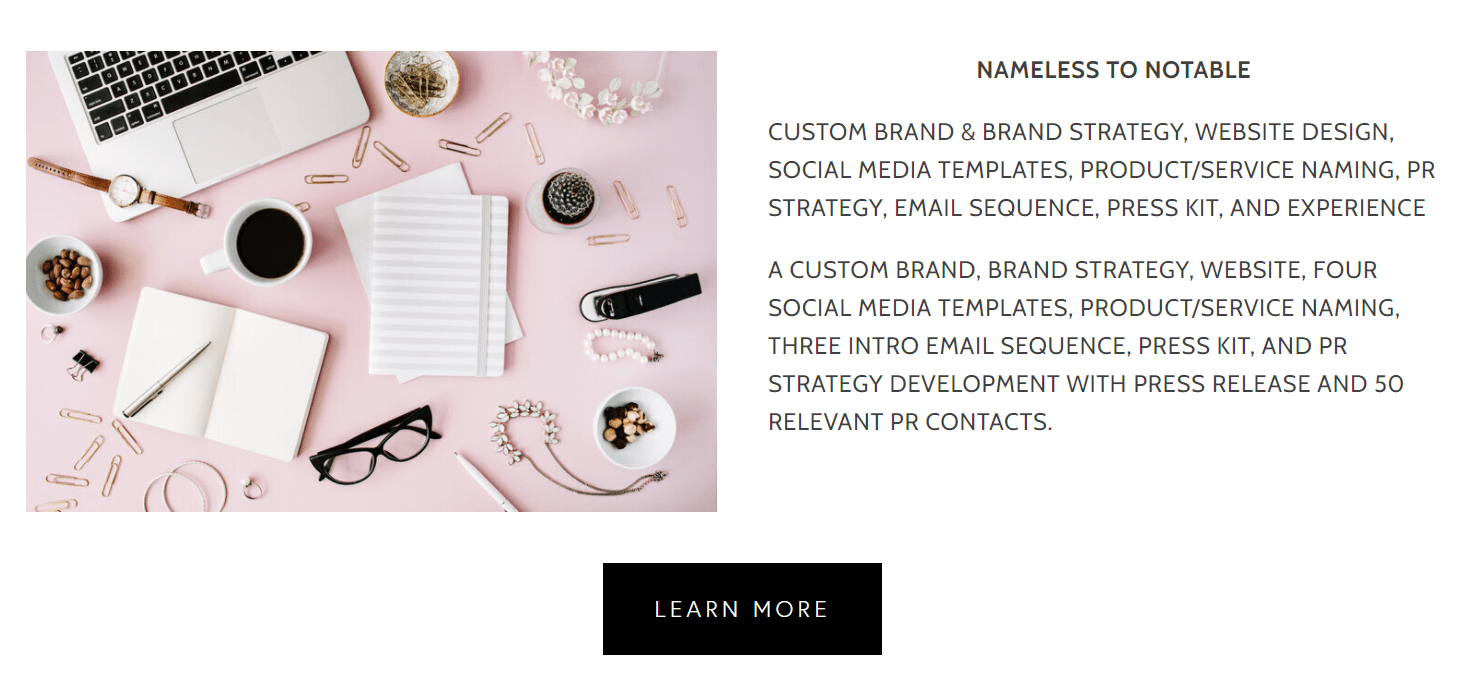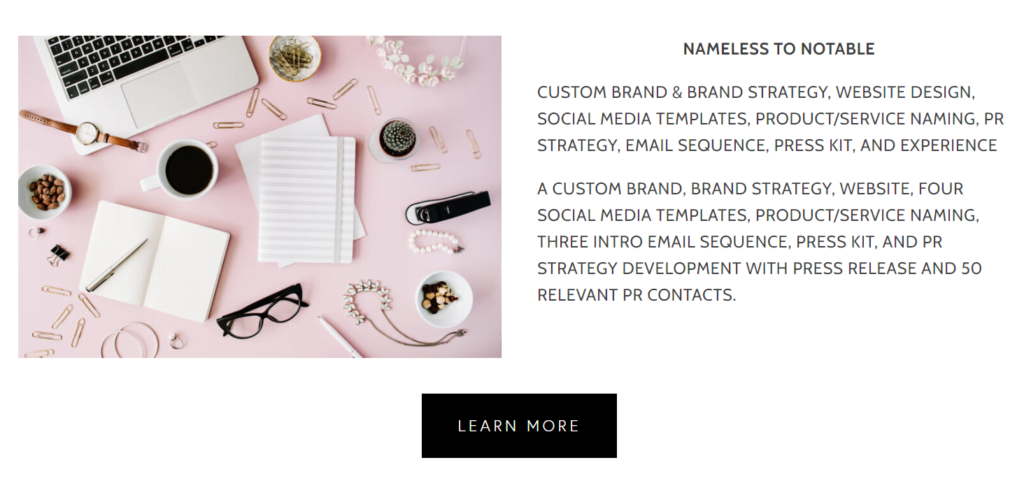 That's not all. Kristin also redefined her ideal client. She evaluated the market, her agency's strengths and weaknesses, the type of clients she enjoys working with, and their successes and struggles.
Once she had a rough sketch of her target client, she researched their age group, interests and hobbies, lifestyle, education, and habits, among others. Next, she assessed their biggest pain points and refined her packages to better serve their needs.
Defining exactly who her client has helped the agency spend less time qualifying leads.
(By the way, if you're looking to spend less time qualifying your leads, sign up for your free Breadcrumbs account today. Our lead scoring tool helps you better identify qualified leads, close more deals, and get a headstart on your revenue strategy.)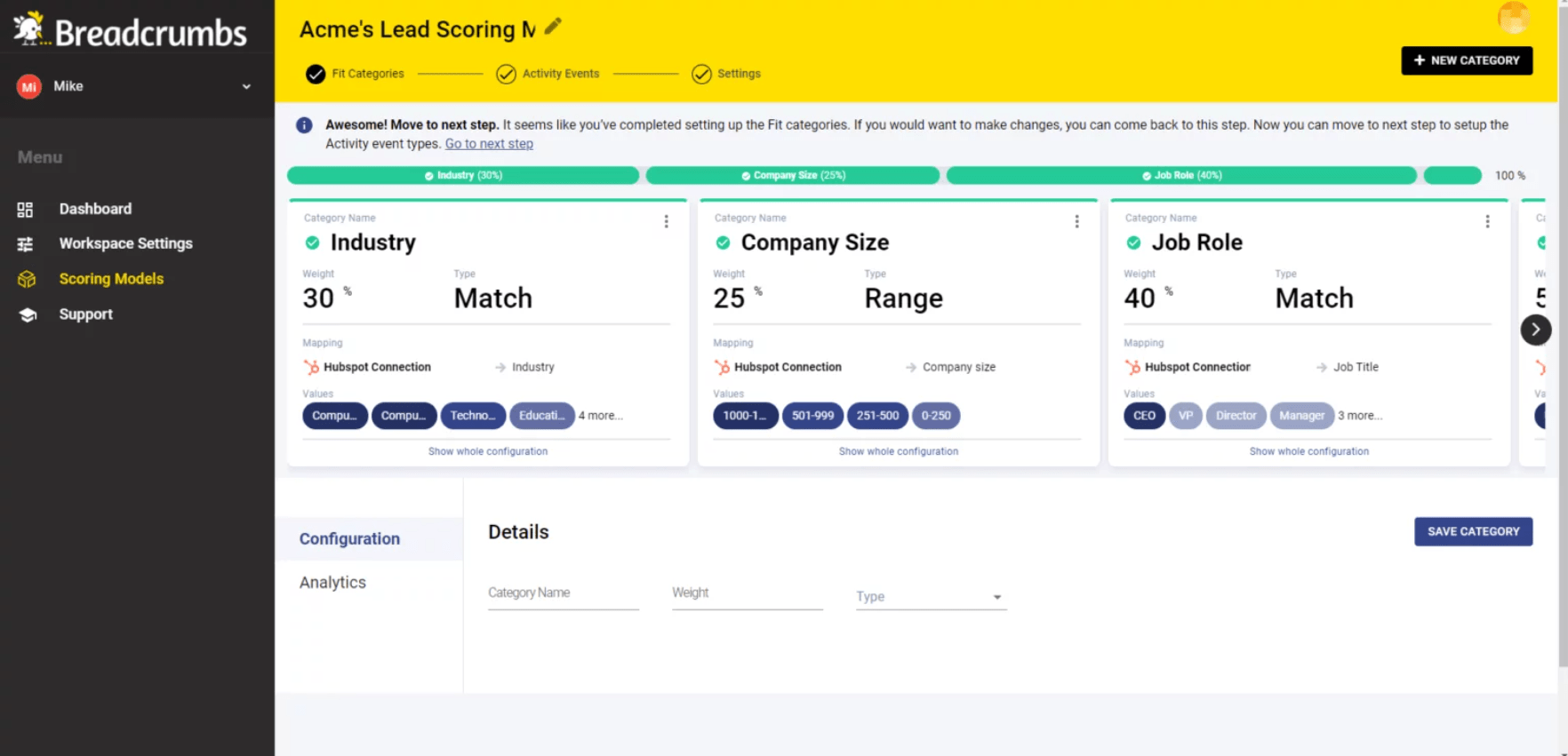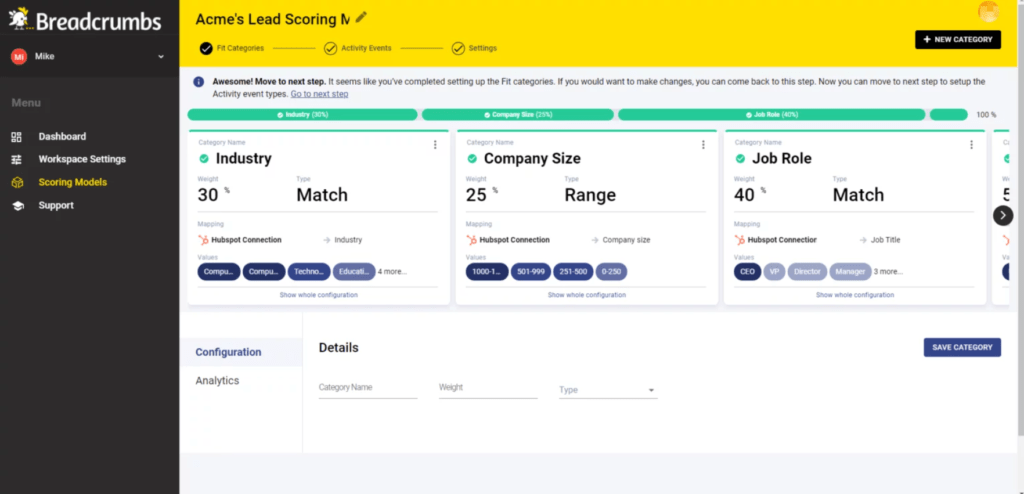 Thanks to this new revenue strategy, Kristin saw a 15% increase in ARR.
And this year is projected to increase by another 10%.
4. Penetrate New Market
What's involved in this revenue strategy:
Market research (market opportunity analysis)
Customer research
Cold outreach
Best for: Startups with excellent market potential.
Real-world example:
In early 2020, Hyre helped companies in the hospitality industry find temporary staff and manage their shift workers' schedules. Founder Eropa Stein thought it was going to be their best year yet.
Alas, Covid-19 swept across the world and plummeted the startup's sales to $0 in just 48 hours. Eropa recounts the experience, "There was nothing left for us in the industry. The pandemic forced us to redraw our plans and strategy."
Hyre pivoted to helping healthcare, especially LTCs (long-term care facilities), with their shift management practices.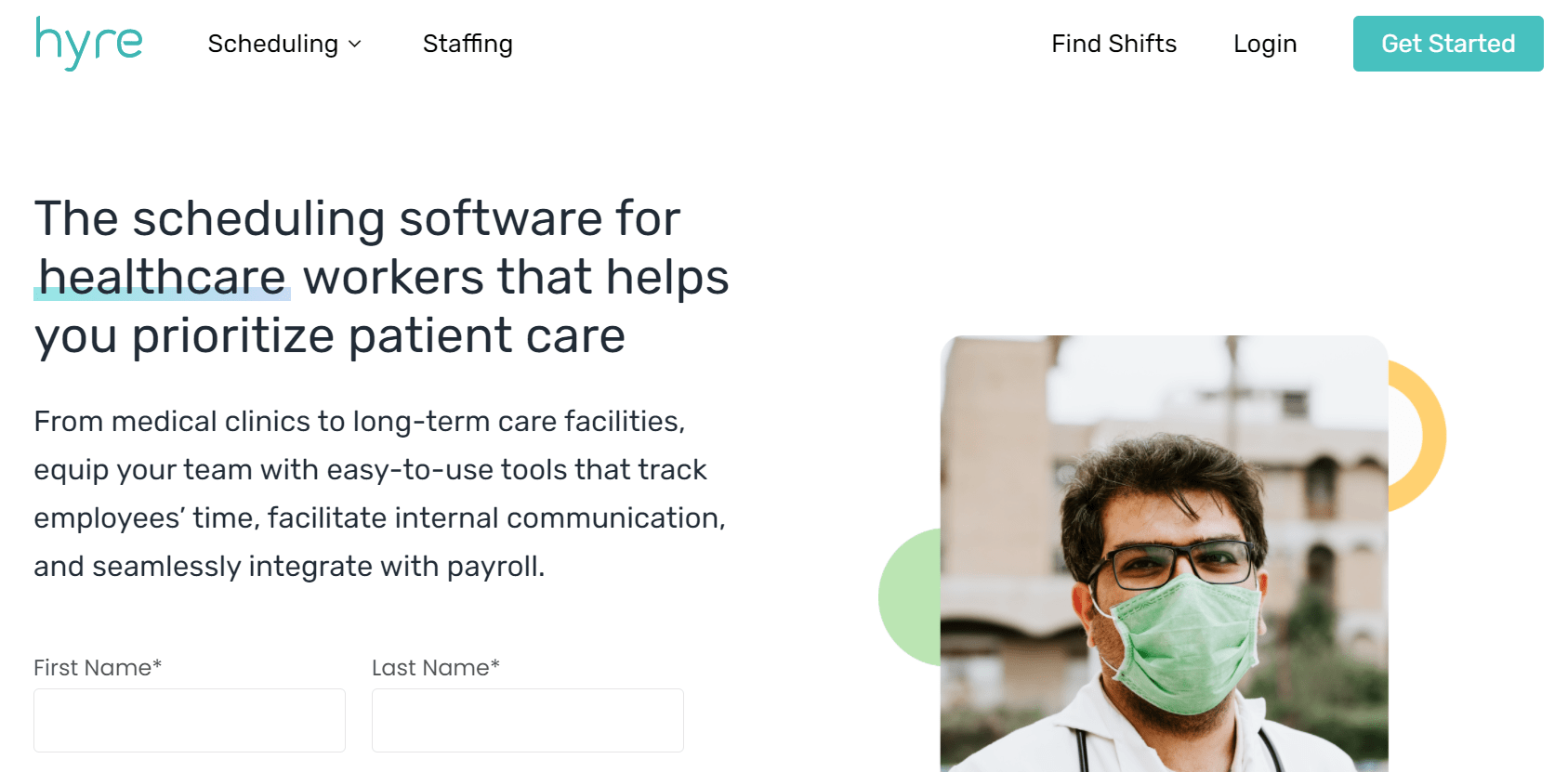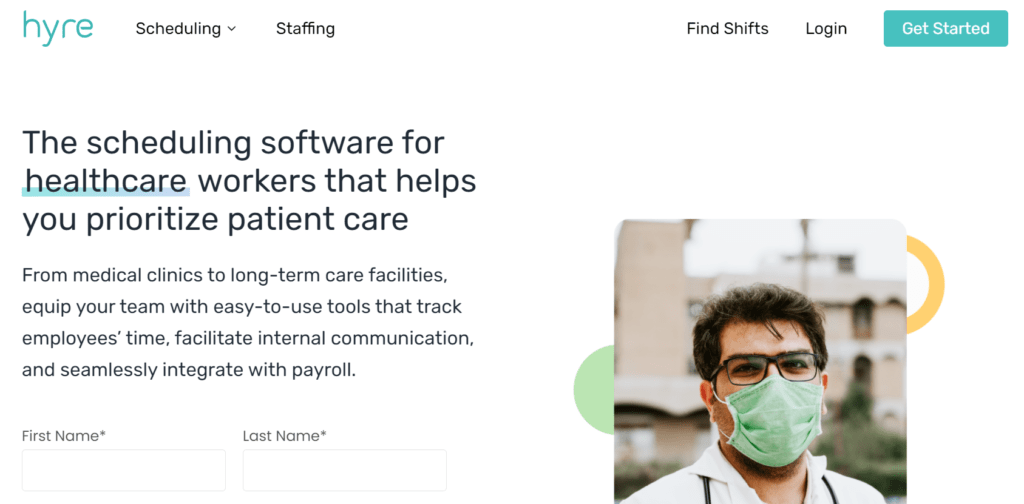 Why LTCs?
When Eropa and his team researched the market in March 2020, they noticed staffing issues surrounding LTCs kept popping up in the news.
Eropa divulges:
"In the beginning, we were a bit fearful about getting involved because many of them were in hot water. But then we thought this is a great opportunity to help those who need it the most, and we changed our tune."
Eropa and his team implemented a simple approach to kickstart their new revenue strategy: Cold outreach.
He shares, "We cold-called, cold emailed, and sent messages to HR managers on LinkedIn."
In two weeks, Eropa successfully landed his first LTC client. And it snowballed from there.
5. Expand Offerings
What's involved in this revenue strategy:
Customer research
Content ideation
SEO and SEM strategy
Best for: Startups experiencing a stall in revenue growth.
Real-world example:
Credit Summit found itself in an awkward position. Despite competing well in its niche, the startup wasn't reaching its revenue goals for sustainable growth.
Carter Seuthe, Vice President of Content, admits, "We pigeon-holed ourselves a bit. Our scope was too narrow."
Carter and his team came up with a new revenue strategy: Expanding their content focus.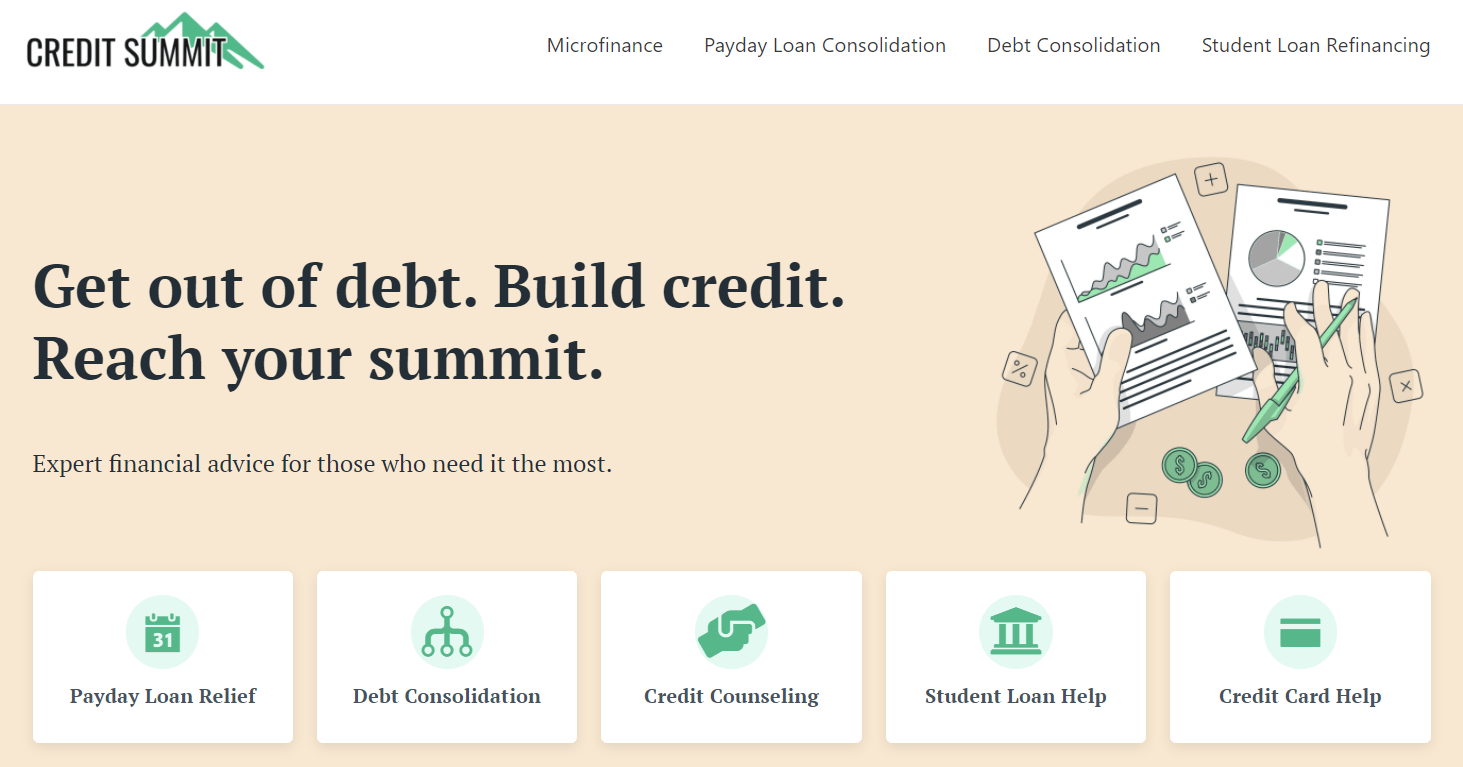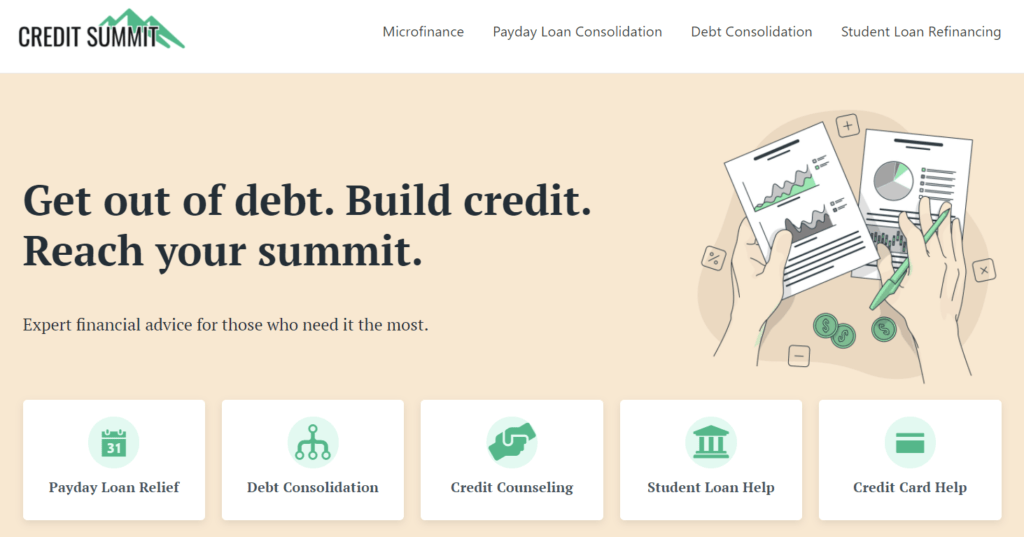 Carter and his team sought out experts in a myriad financial topics and adjusted their PPC strategy when running marketing campaigns.
Initially, Credit Summit focused only on helping users build and repair their credit scores (i.e., get out of debt).
Now, the financial publication's extending its content in other areas, including budgeting, building financial portfolios, investing, and advanced personal finance strategies for readers with great credit and debt-to-income ratios.
Create Your Revenue Strategy Today (And Accelerate Your Revenue)
Five startups.
Five revenue growth strategies.
These examples span across content and business models, proving that your business situation will determine which strategy works best.
With the right growth strategy, you're ready to accelerate revenue in the long road ahead.
Grab your free account at Breadcrumbs today! Use our lead scoring tool to better qualify your best leads, close more deals, and get a headstart in your revenue strategy.