36% higher customer retention rate.
67% more effective at closing deals.
These are just a few of the benefits of revenue marketing.
If you want to secure recurring revenue and foster loyal customers, revenue marketing should be the backbone of your company.
But for beginners, it can be challenging to understand the relatively new concept. "What's the relationship between marketing and revenue?"
Fortunately, that's what this guide is for. Today, we'll show you what revenue marketing is, its benefits in detail, and how to get started in five steps.
What Is Revenue Marketing
Revenue marketing is a holistic approach that breaks down silos in sales and marketing, aligning both departments to accelerate revenue.
Typically, the Chief Revenue Officer (CRO) spearheads revenue marketing.
With a vast knowledge of marketing and sales, the CRO integrates and aligns all revenue-related departments. Bear in mind these departments expand beyond marketing and sales. Customer success and business operations play big roles, too!
What Are The Benefits Of Revenue Marketing
Organizations that align their marketing and sales departments enjoy 36% higher customer retention rates. They're also 67% better at closing deals.
Why is revenue marketing so effective? That's because:
Marketers know which specific marketing campaigns and social channels attract quality leads and generate the highest revenue. Since they're spending on campaigns and channels that work, there's a higher ROI.
Customers receive timely and personalized communication. This enables them to move through the sales funnel quickly. Which brings us to the next point…
Sales teams can identify sales-ready leads with ease. With relevant information at their fingertips, they're more familiar with the context and likely to close the sale quickly. For example, if a sales rep sees from the CRM that a lead is regularly reading posts regarding a specific category, they can deduce that the lead needs help in this area. The sales rep can work it in the sales pitch email and position their product as the perfect choice.
How To Get Started With Revenue Marketing
1. Set Goals As A Company
The CEO is typically in charge of uniting departments and sharing common goals. This keeps teams from different departments aligned on the company's direction and how they play a role.
At AllFront.io, co-founder, David Stellini, shares his department heads work together to align members' responsibilities. When it comes to client work, everyone gets involved. Research, deadline setting, and planning, you name it.
Pro Tip: Generating leads through content marketing? Set your goals in terms of customers or revenue, not traffic.
Monika Adarsh, senior marketing manager at Beaconstac, explains:
"Traffic can be a false indicator of growth, and it doesn't necessarily tie proportional to the revenue generated each month. An increase in traffic could be a result of lower SERPs for broad keywords, which won't convert."
2. Invest In Audience Research
If you need a reason to convince management of the value of conducting customer research, here's one:
Marketers who conduct customer research are 466% more successful than those who don't.
So, start investing in audience research! These insights will shape not only your marketing strategy but also product development.
Once you've finished conducting research, distill everything you've learned in a jobs-to-be-done (JTBD) framework.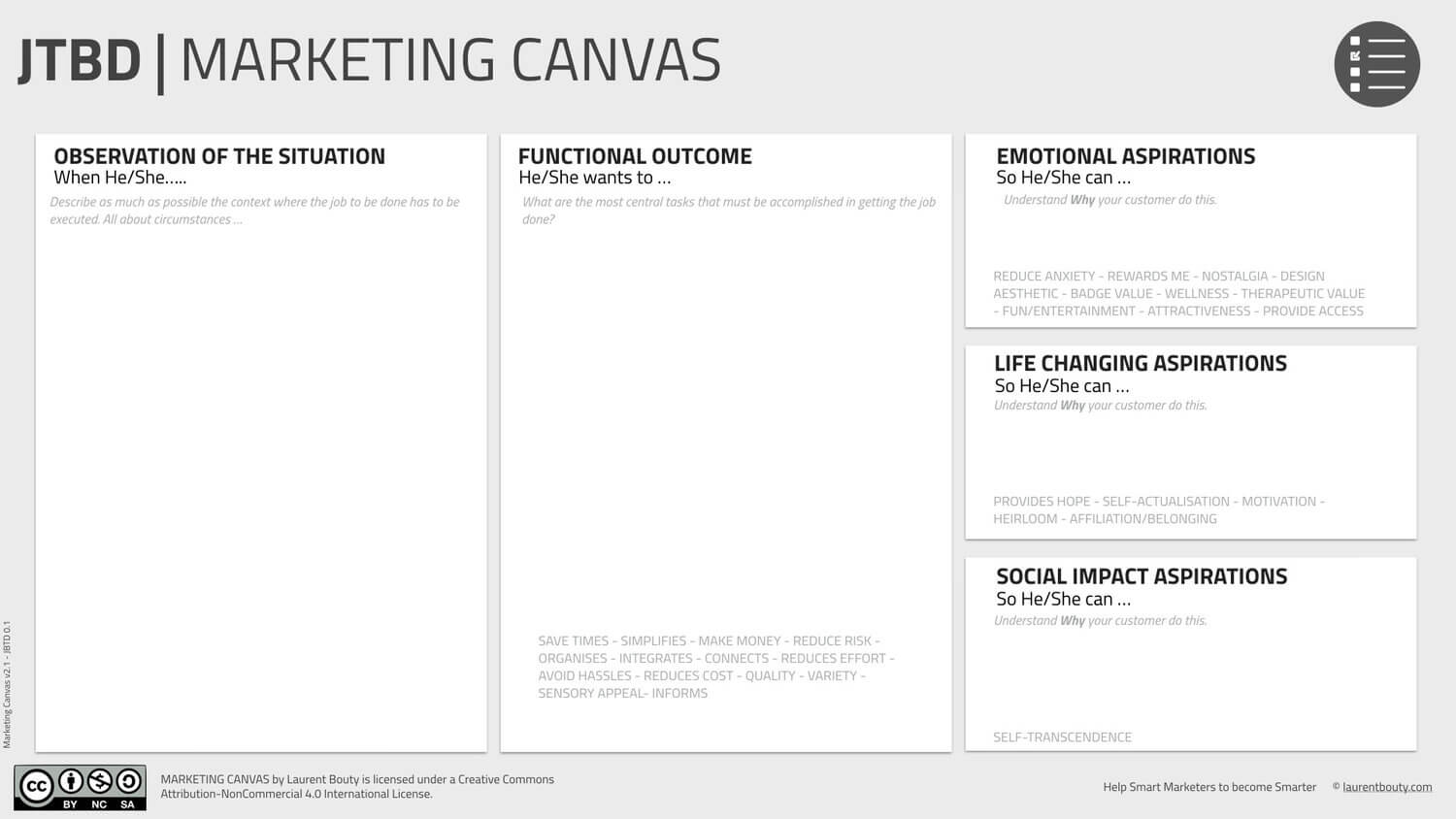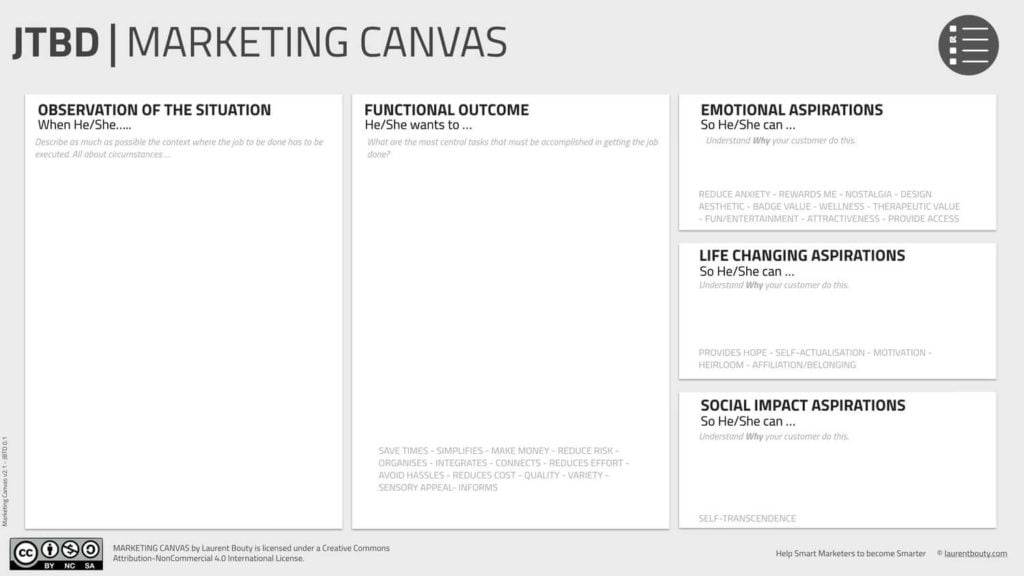 David Toby, Director of Pathfinder Alliance, credits the JTBD framework for audience research as "it forces you to think about the single most crucial thing you need to know about your buyer: What they want to accomplish."
How you conduct your research for JTBD depends on your goal.
If you want to identify specific buying triggers, go with customer interviews. For understanding buying objections, you can't go wrong with listening to sales or customer success calls.
As you fill in the JBTD framework with your new insights, you'll gain clarity on the customer's buying cycle.
3. Align Marketing And Sales
Create a continuous feedback loop in your marketing and sales teams.
David from Pathfinder Alliance recommends the following questions to align both departments:
Are marketing and sales aligned with each other's KPIs? 
Do marketing and sales agree with the ideal customer profile (ICP), JTBD, and customer journey?
Does data flow easily between sales and marketing?
Joshua Feinberg, the co-founder of SP Home Run Inc, adds:
"Winning the battle for mindshare and trust as a brand starts way before the point of purchase. To deliver a more personalized experience, make sure you segment and personalize your approach for both (a) who they are and (b) where they are in their buyer's journey."
Pro Tip: Segment your leads based on their lead score.
Sign up for a free account on Breadcrumbs! Connect it to your HubSpot account, and create a scoring model.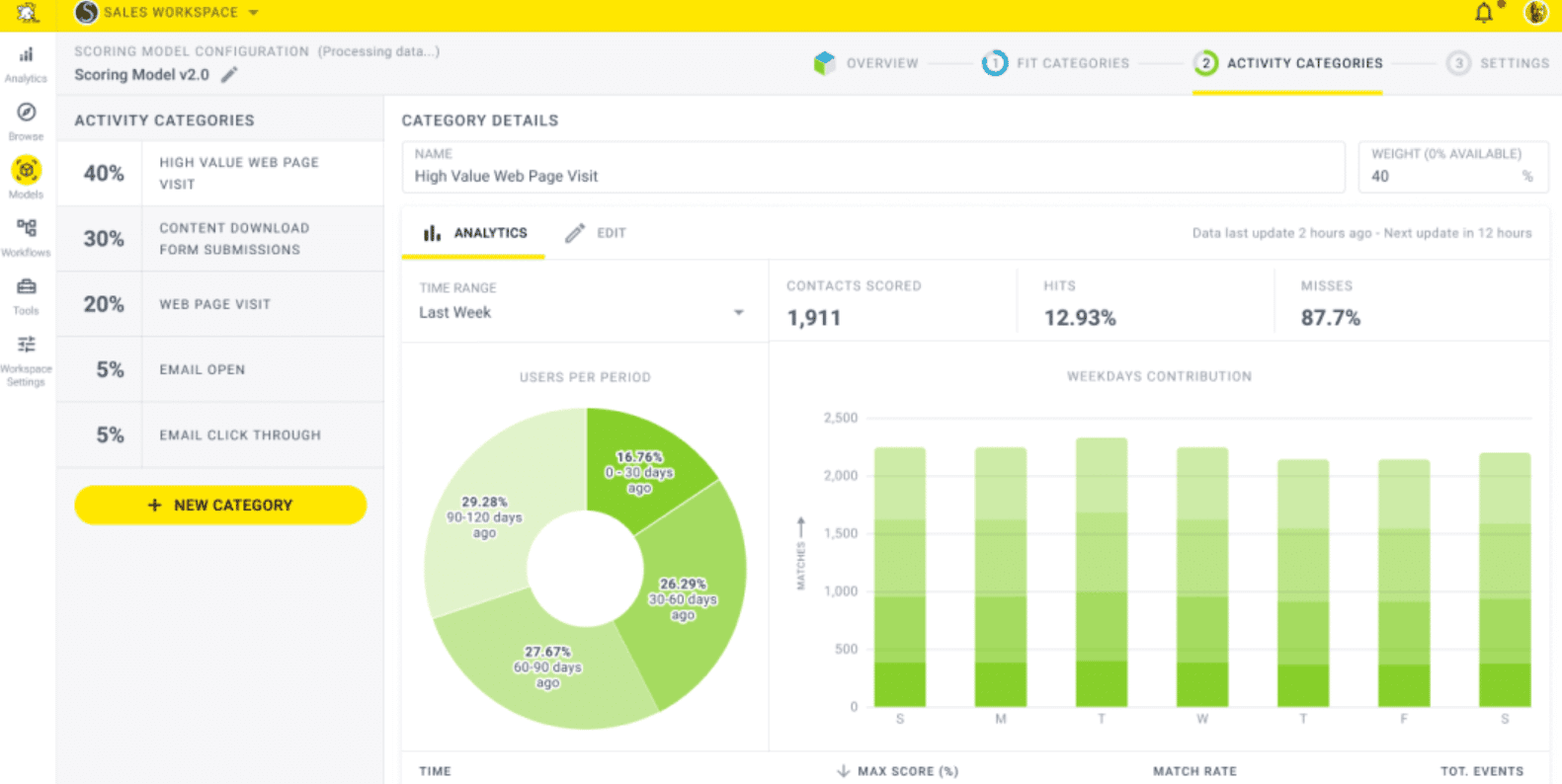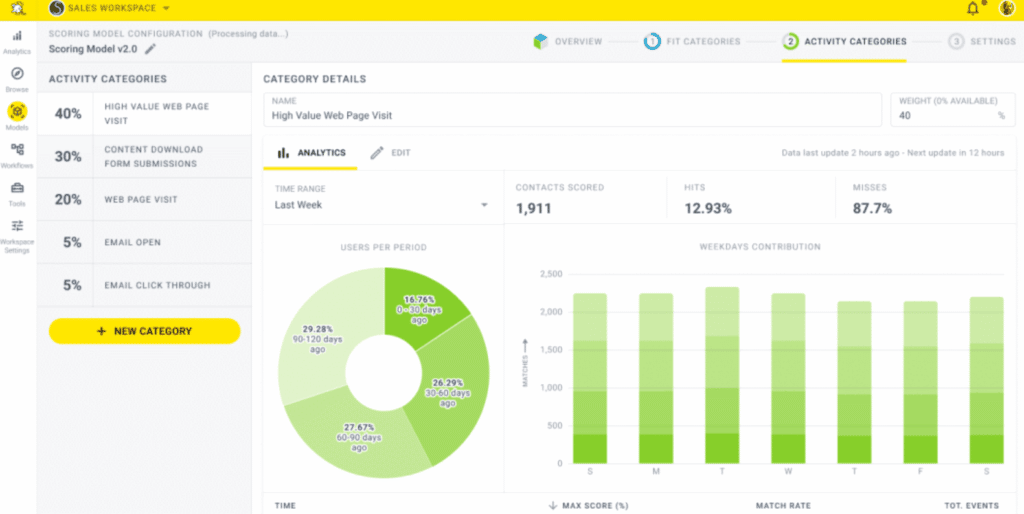 Build a list of attributes and assign a point value for each (e.g., leads from enterprise will have a +20, and leads who visited the pricing page will score +15). 
Next, decide on a threshold that makes a high-quality lead (i.e., a lead score of 50).
With this lead scoring model, you'll know which leads are sales-ready.
And while you're at it, think about how you can improve customer experience (CX).
CX plays a vital role in revenue marketing. A study by Temkin Group showed a moderate increase generates an average revenue increase of $823 million over three years for a company with $1 billion in annual revenues.
So, what's one way to ensure you're creating an excellent experience for customers?
Focus on smooth hand-offs and ensure they don't need to repeat themselves to different members of your team.
In terms of tips, here's what Joshua recommends:
Build a service level agreement (SLA) with a representative of each team: Define the team's responsibilities in a document and hold them accountable.
Organize all communications in a single CRM platform: Ensure every customer-facing team member (e.g., customer success agent, sales rep) can easily access the same information in real time. Prioritize integration. Using several tools will streamline team communication and operations. 
Encourage warm hand-offs: The account executive's job isn't over after closing the sale! Have them sit with the client on at least the onboarding call. It creates a personal touch that the client will appreciate.
4. Create Conversion-Focused Content
Now that sales and marketing are aligned, it's time to use everything you've learned to create winning content for your target audience at every stage of their journey.
How do you determine the best content? Look at the stage of your customer.
For example, if you want to target leads in the consideration or evaluation stage, focus on comparison posts (e.g., "Your product vs. competitor") to set yourself apart from the competition.
If it's purchase-ready leads, go with a 20% discount… not a how-to post. Content like this is more suitable for prospects in the awareness stage.
Nate Rodriguez, a web analyst, and account manager at LIFTOFF Digital, suggests a simple yet overlooked tip: 
Start with the Bottom of the Funnel (BoFu). Then work your way up to the Top of the Funnel (ToFu) to attract new customers.
Why BoFu and not ToFu? Because your best target customers are at the BoFu stage. They're actively searching for your solution (i.e., Googling product-intent keywords), making them an excellent fit for your company!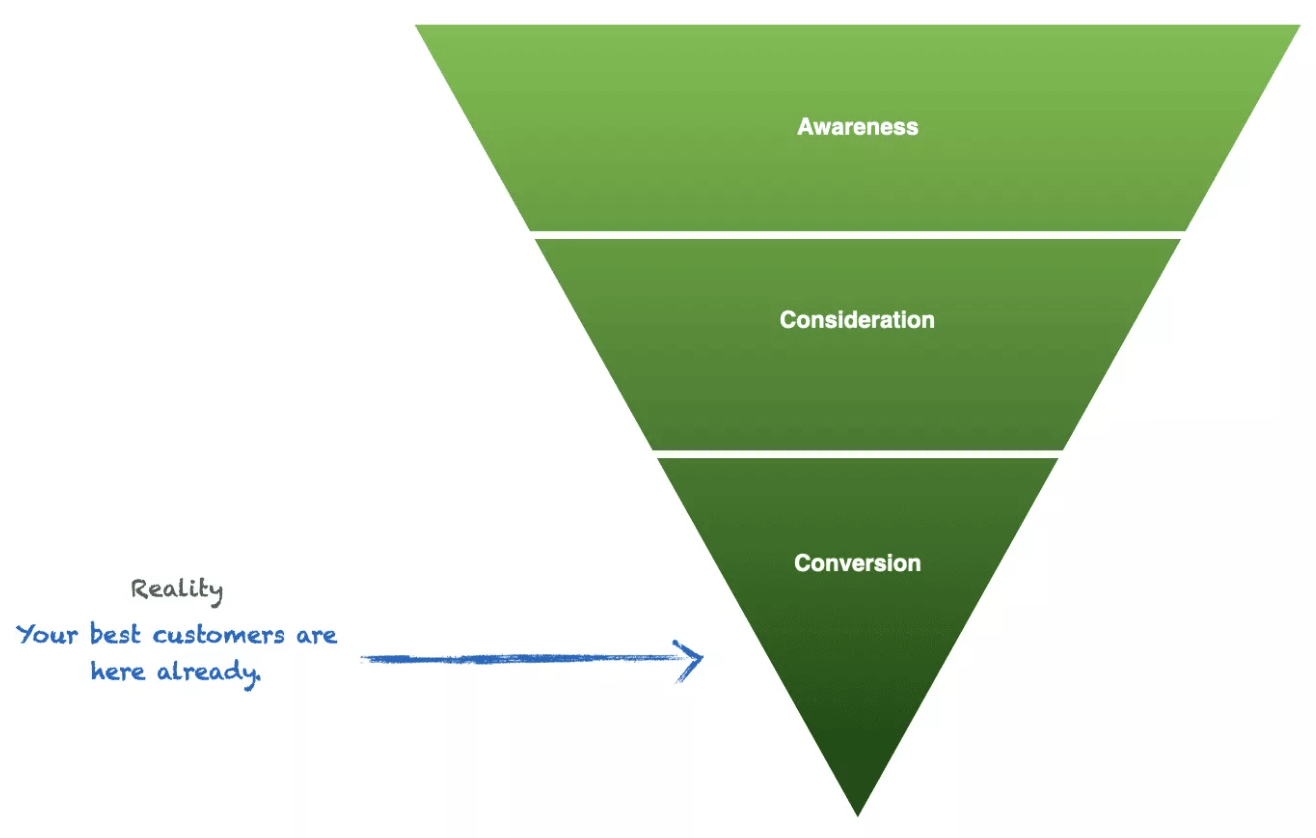 Nate explains, "Once you have the BoFu optimized and working well, it's easier to attract new customers at the ToFu. It's likelier to convert in predictable revenue and not result in a leaky bucket issue where you churn users as fast as you get new users."
5. Analyze And Improve What's Working
Your revenue marketing journey is far from over.
Be sure to invest in your customers' post-purchase journey.
As Joshua, the co-founder of SP Home Run Inc, puts it, "If you want to thrive on recurring revenue, the real opportunity and challenge starts — not ends — when the deal gets marked closed-won."
He shares a timely reminder:
"Your clients will judge your company on the value it receives from your onboarding, marketing, customer support, and the like. If you want to see your clients become so delighted that they become promoters and keep your revenue marketing flywheel spinning faster, take the time to learn what they want — and move mountains to give that to them."
Analyze and measure the results of your marketing efforts. These insights will tell what's working and what's not.
David Toby, Director of Pathfinder Alliance, suggests the two types of marketing metrics every company should track:
Revenue metrics. These "big picture" strategic numbers show your team's contribution to revenue and profit growth.
Program metrics. These tactical day-to-day numbers give you an overview of the impact of your marketing campaigns and sales-marketing alignment.
Get Started With Revenue Marketing Today
Did this guide convince you to start with revenue marketing in your business?
It should.
Revenue marketing is proven to increase retention and closed deals. By aligning your marketing and sales efforts, you gain a step closer to securing recurring revenue and fostering loyal customers.
One quick way to get started with revenue marketing is to use lead scoring. Sign up for your free Breadcrumbs today to save time on closing sales-ready leads!