In this guide, you'll learn how to increase customer lifetime value by:
… up to 40% when you focus on reducing involuntary churn
… 15% with free (or new) tools that further add value to clients' businesses,
and more
Some of these strategies don't get talked about enough. It's not only customer service!
Let's change that today.
What is Customer Lifetime Value?
Customer lifetime value (CLTV) is the total amount of money a customer is expected to spend on your business during their lifetime.
How do you calculate CLTV?
Start by calculating your customer value (CLV):
Customer value = Average purchase value X Average number of purchases
Then calculate your CLTV:
Customer lifetime value = Customer value X Average length of customer's relationship with your business (in years)
How to Increase Customer Lifetime Value?
1. Reduce Involuntary Churn
Josh Thomas, a retention strategist at ProfitWell, shares an area often ignored by most B2B SaaS businesses: Delinquent churn.
Delinquent churn is involuntary churn caused by payment problems (e.g., credit card failures).
When probed why businesses pay little attention to passive churn, Josh says, "It's a matter of mindset and prioritization."
He adds, "We tend to see quickly growing SaaS businesses focus solely on new acquisition and expansion revenue, with little regard for the 'leaky bucket.'"
"After all, a 5% churn rate doesn't seem that bad, right?

However, at 5% churn, you lose nearly half of your new customers over their first 12 months.

Now you need to focus more on new acquisitions.

It's a vicious cycle."

Josh Thomas, retention strategist at ProfitWell
Together with tactical retention (e.g., win back), you can increase customer lifetime value by 15-40%.
Here's a quick tip to combat delinquent churn: Create a dunning email sequence or in-app notifications to remind customers about their payment.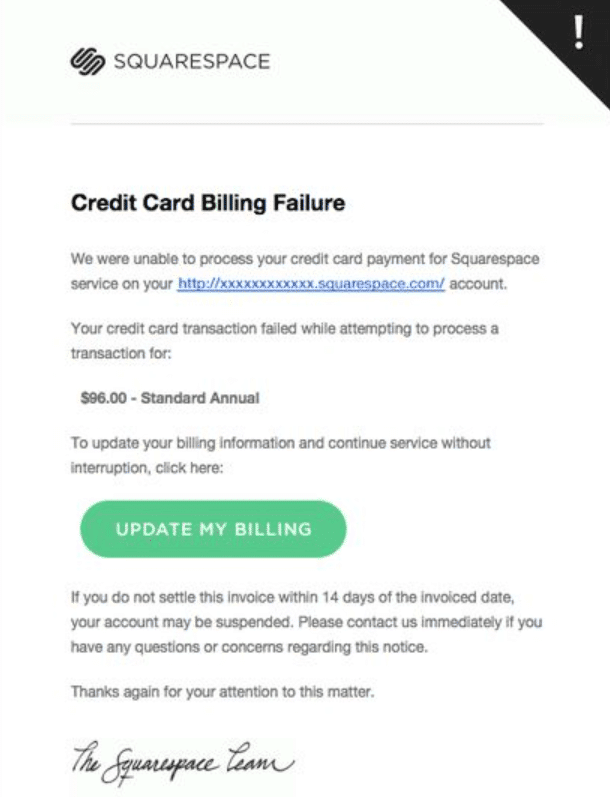 And while you're at it, don't forget about active churn.
Don't let these churning customers cripple revenue acceleration.
You can avoid 67% of churn if you resolve the customer's issue during the first interaction.
On Breadcrumbs, connect your data source and set your criteria(s) for these at-risk customers. Whether it's decreasing product usage or a drop in email inactivity, you can build your scoring model to catch them before it's too late.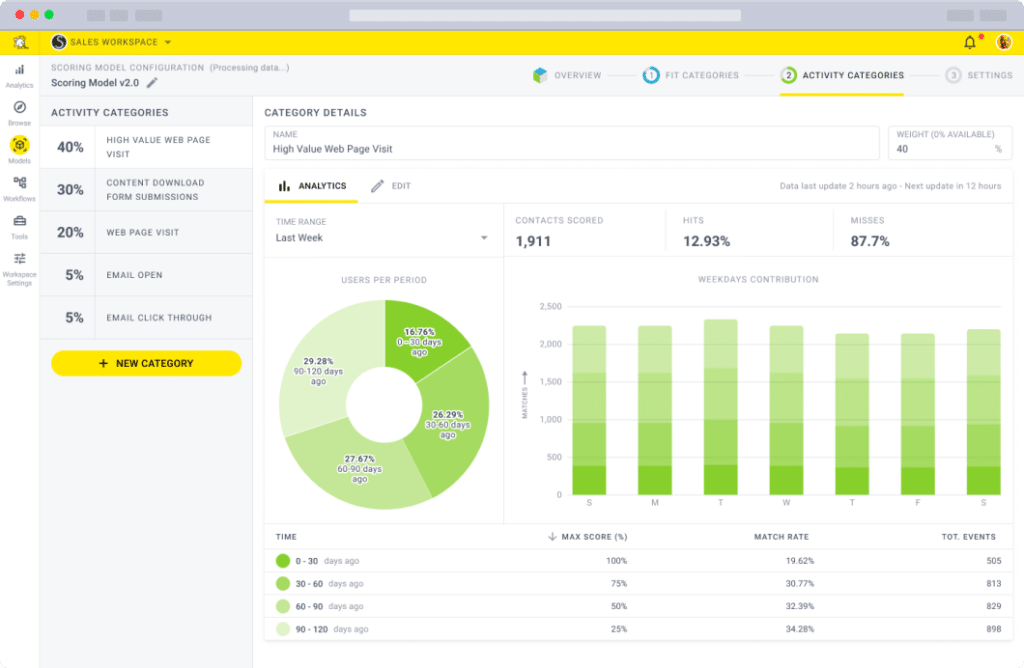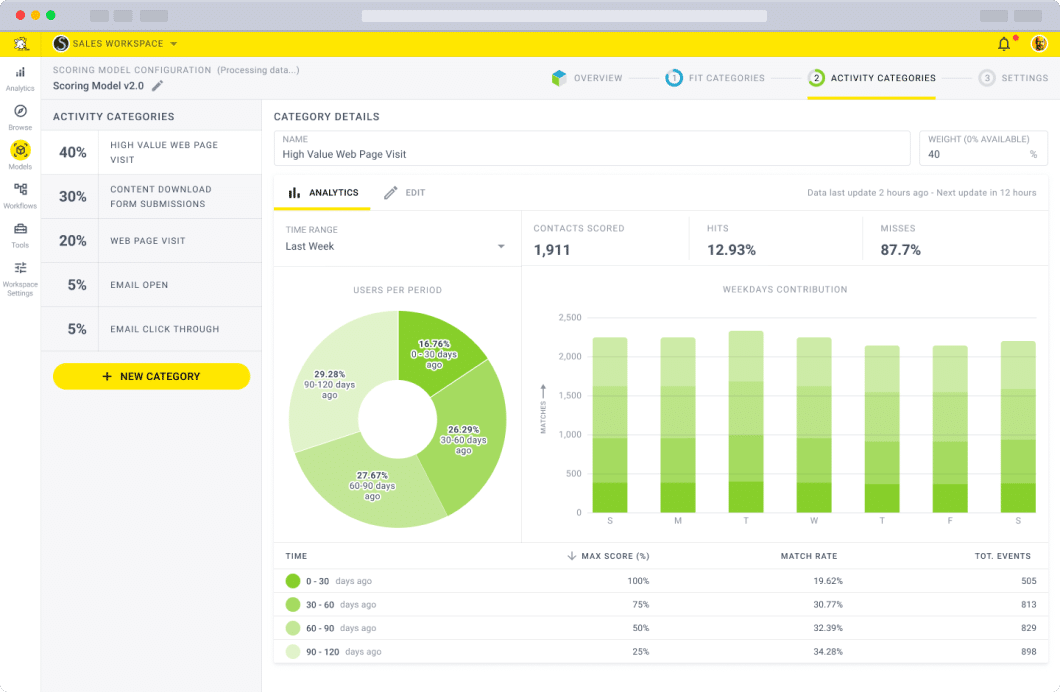 Breadcrumbs will automatically notify you when these customers hit the threshold.
Book your demo with Breadcrumbs to improve churn and increase customer lifetime value today.
2. Offer Add-On(s)
If a free sticker can leave a lasting impression, imagine what happens to your retention and customer loyalty when you give relevant products that further add value to your client's business.
Each time a customer adds new vehicles to their plan, Force by Mojio offers GPS tracking devices for free.
Daivat Dholakia, who previously worked as the director of operations at Force, shares with Breadcrumbs:
"There's no additional fee tacked onto the extra $15/month that a customer pays whenever they add a vehicle to their fleet. This helps get customers to expand the coverage Force by Mojio provides to their fleets without worrying about fees adding up."

Breadcrumbs' Commentary:

Force by Mojio's approach to increase customer lifetime value deserves a round of applause. The B2B SaaS startup scores high in reviews; it's helped the team stay competitive within its niche. This unique selling proposition is hard to beat! 
GreenPal implements a similar approach.
Co-founder Gene Caballero gives clients the ability to upsell their lawn care services with a single touch on the mobile app.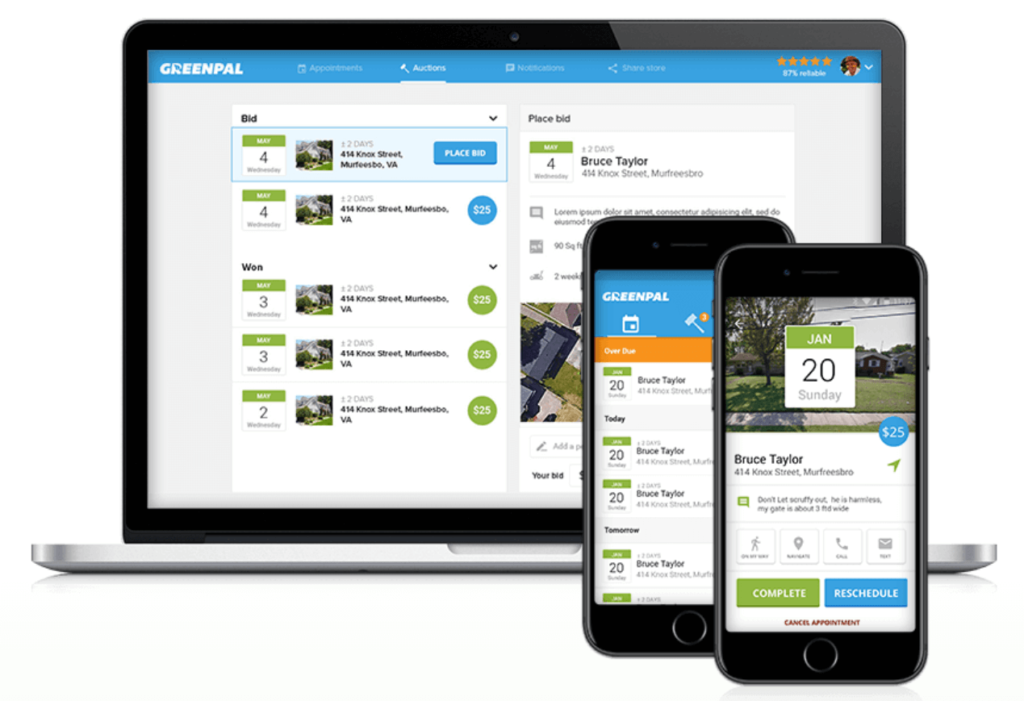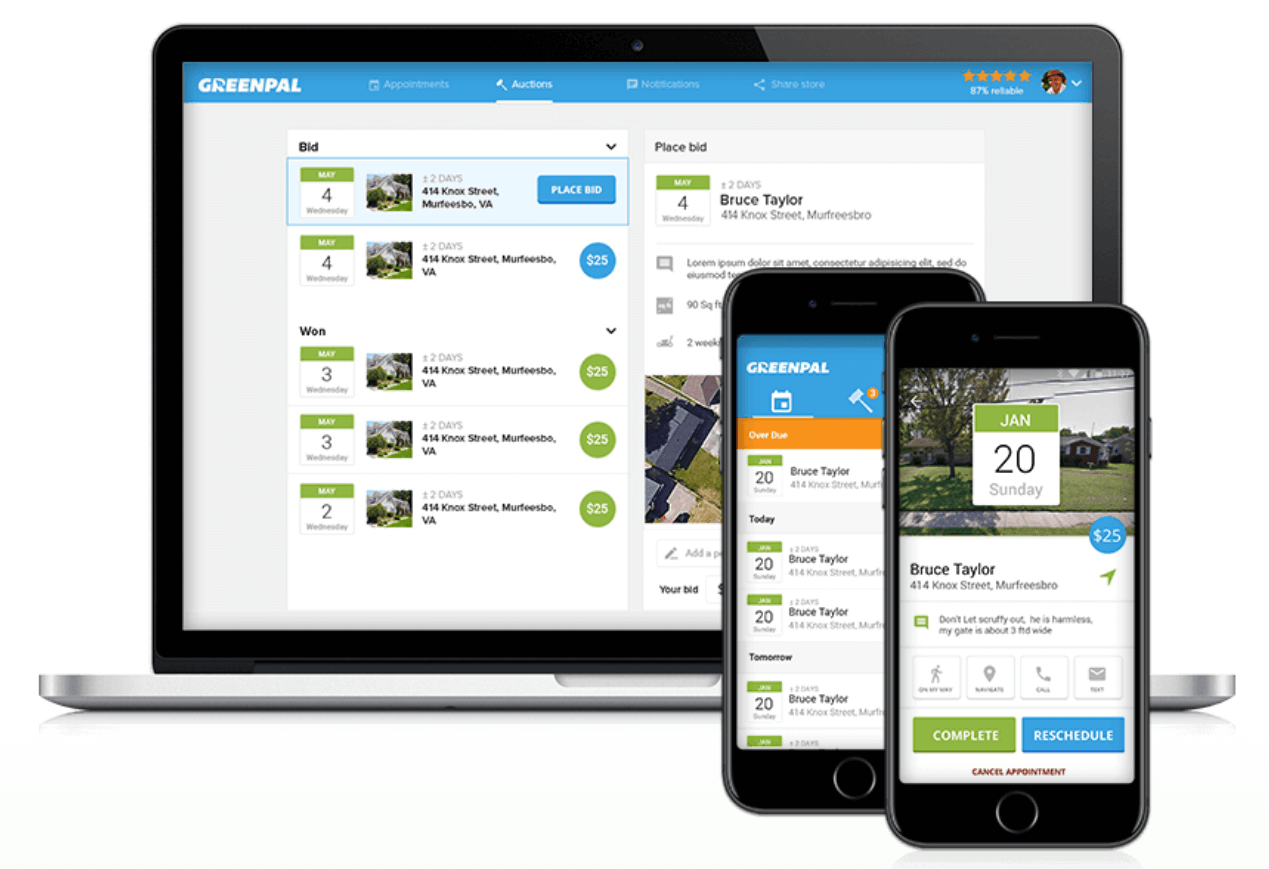 He shares with Breadcrumbs:
"Since these lawn care businesses are already at the homeowner's property, they can easily quote any additional services on the app. We even send automatic seasonal emails for leaf removal, snow removal, and spring and fall cleanups for the homeowners to approve."
These value-driven add-ons helped increase customer lifetime value by 15%.
If you're wondering how to identify customers ready for an upsell, Breadcrumbs can help.

Combine leading indicators (e.g., visits to the knowledge center or product pages that show gated features) into your expansion scoring model, and you'll receive a notification that they're ready to be upsold.   
3. Add User-Generated Content to the Mix
What's a convenient and effective way to increase customer lifetime value?
Incorporate user-generated content in your marketing strategy.
Nathan Hughes, the marketing director at Diggity Marketing, recommends mentioning users in blog posts and social media and responding to their comments and DMs.
He shares, "It makes customers feel a sense of belonging to the brand. They become more of a brand loyalist who stays for a long time."
Nathan's right.
84% of millennials agree that user-generated content impacts their purchase decisions.
Here's how Buffer repurposing a blog post on Instagram. Note how the startup complements it with a user-generated picture and ends with a credit within the caption.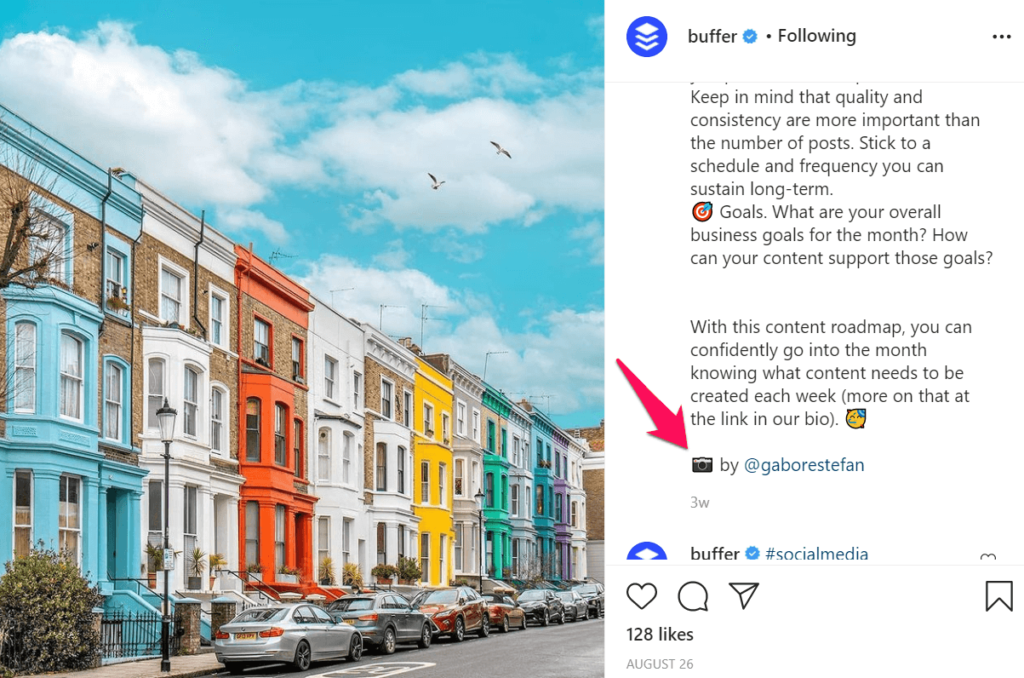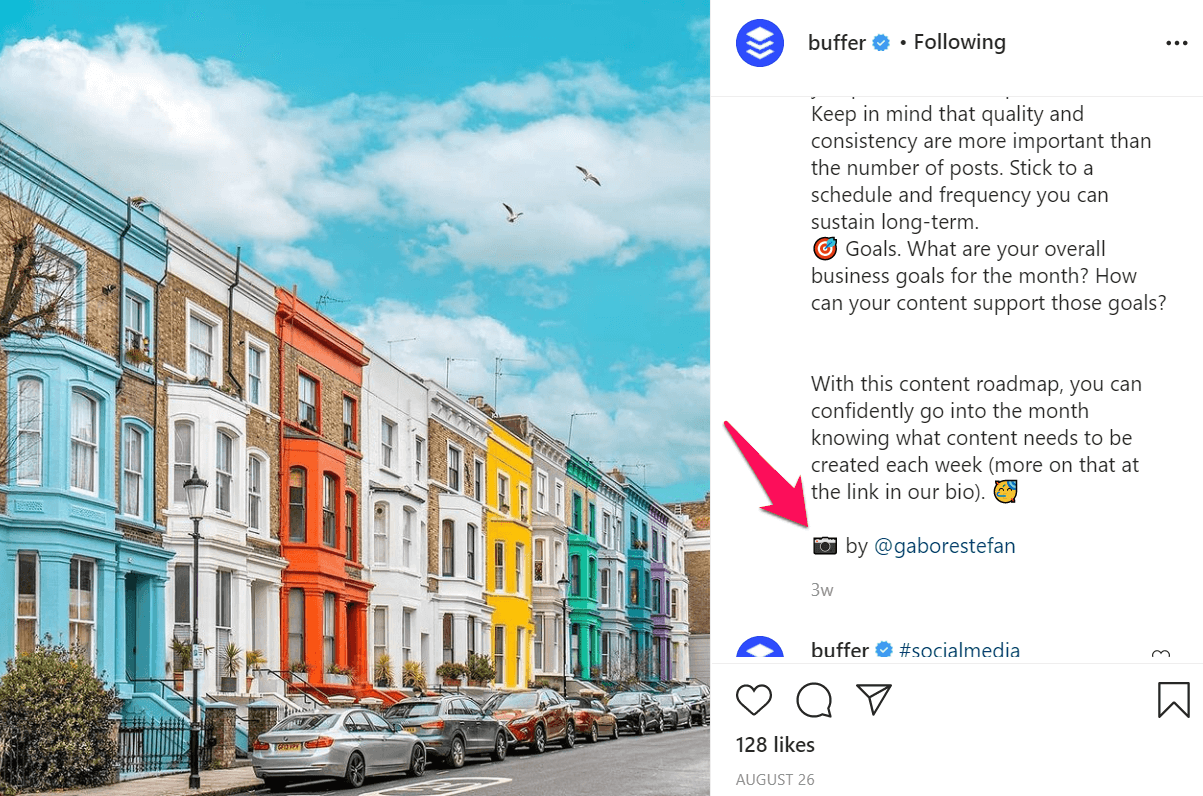 Pro Tip: Seek the user's permission before you use their photos. Just because you're crediting them doesn't mean they've given you the green light. You don't want to cause a social media hoo-ha!
Here's a template inspired by Buffer's:
Hey [Name]! 

Awesome Instagram account you have there. 

We'd love to feature one of your photos and share your work with our [List number of followers you have] on Instagram. Are you up for it?

Rest assured that we will give you full photo credit. We'll also tag your account in our post.

Eagerly await your response. 

Thanks!
Since implementing a user-generated content campaign, Buffer's Instagram followers skyrocketed by almost 400%.
4. Create a High-End Customer Service Experience
Investing in lightning-fast customer support pays off, big time.
In a HubSpot research report, 93% of customers are likely to buy again from companies that offer excellent customer service (CS).
Marcin Stryjecki, an SEO project manager at Booksy, coins this type of customer service as "solid and reactive."
He also aptly shares a reminder that strikes fear in all businesses:
"If you don't respond and resolve the issue instantly, there's a good chance you'll lose the customer."
Paul Sherman, CMO at Olive, seconds it.
He adds, "What separates your business from others is not your product; it's your people. Even if your product is superior to your competitors, it's not uncommon for customers to leave if you're unable to communicate effectively."
Here are three main ways you can increase customer lifetime value in the CS department.
(i) Offer Round-the-Clock Support
Out of 3,200 consumers, 46% expect a response faster than four hours, while 12% expect it within 15 minutes or less.
"People are accustomed to lightning-fast response times," adds Paul.
The CMO continues, "You want to be sure you're investing in a capable, responsive, and support team that operates from multiple different time zones. That way, customers will receive help as soon as they need it, and you'll stay on top of issues before they get a chance to pile up."
(ii) Align Sales and Customer Success
Chris Gadek, head of growth at AdQuick, has personally seen the effectiveness of a customer success team:
"The customer success team is pivotal in turning new customers into lifetime customers and getting the most out of these customers in their time as a customer with us.

Without a customer success team, our sales team was unable to tend to the needs of our current customers and provide a superior customer experience."
Sales and customer success alignment matters.
Not only does it increase customer lifetime value, but it also boosts upsells and referrals.
(iii) Better Yet, Assign a Dedicated Customer Success Manager
Out of 216 customers surveyed, 63% say that the level of support they receive during onboarding is an important factor during the buyer journey.
Jason McMahon takes this statistic into practice. The digital strategist shares that Bambrick assigns a dedicated customer success manager for each client.
He shares, "Every customer is different. Some prefer content guides to learn about your product, while others prefer one-on-one onboarding."
According to Jason's experience, clients who believe they have a personal relationship with someone in the company are more likely to stay for the rest of their lives.
"The retention rate and lifetime value of customers grow as a result of this technique," adds Jason. "Customer interactions become more personalized and pleasant."
Author's Note:

I wholeheartedly agree with Jason's statement.

Check out this email I received from Ashore, a startup that sells online proofing software. Note how the CS manager personalizes her welcome message. It sets the tone for the entire customer journey


I'm used to receiving generic welcome emails. Ashore's approach is refreshing. Not only did I hear back from a dedicated customer success manager, but a personalized one, to boot!
Note: This is exactly what Ashore did to retain its customers during the pandemic. To learn more about the strategies, check out our interview with the B2B SaaS startup in our customer retention strategies guide.
Final Words: Increase Customer Lifetime Value
From reducing delinquent churn and offering valuable add-ons…
… to adding user-generated content in an existing marketing strategy and creating a high-end customer experience…
These strategies can increase customer lifetime value up to 40% and perhaps more.
Start using Breadcrumbs today to catch churning customers before it's too late and identify customers ready to be upsold.