When your marketing and sales departments are BFFs, and you create spectacular customer experiences, you're several steps closer to revenue growth.
Discover how 15 companies across industries increase revenue using these strategies mentioned above, among others.
To make it interesting, this guide will present these tried-and-thriving techniques in case study style.
Scenario #1: How to Increase Revenue With New Product Features
Identify Early Adopters (Ft. a Customer Success Software)
Philipp Wolf tells it to us straight: Offer new features to loyal customers before launching them.
The CEO of Custify explains, "The problem with new product features, particularly paid ones, is that not enough people typically want to try them out."
If you're experiencing a similar issue at your startup, present these new features as opportunities for loyal clients to be early adopters.
Here's a template Philipp recommends:
Hey,  

We're preparing a big feature launch that might improve the way you work.
 
We want to roll it out to our most loyal customers first, and we're thrilled to say you're part of that group. 

Congrats!  
Toward the end of your pitch, share the hyper-specifics on how these new features will help them in their business.
Let's explore how this looks like in an example.
Imagine you're a marketing manager at a B2B SaaS startup that sells an SEO content optimization solution. The CMO instructed you to pitch an email to your customers about the latest Google Docs add-on.
Say, you sell predominately to heads of content and freelance writers.
For the former group, you might write:
Our new Google Docs add-on maximizes your content marketing efforts. By integrating this tool into your workflow, you can easily delegate and manage your blog posts to your writers throughout the process.
For the latter, your pitch could be:
Our new Google Docs add-on optimizes your content with the click of a button. Once you're done, you can share your report with clients, showing them how the keywords fit within the narrative.  
Frankly, I could be more specific in these two pitches. 😏 This is to show you how two customers can find different benefits in a single product.
And your pitch needs to reflect that.
Scenario #2: How to Increase Revenue When Your Teams Butt Heads With Each Other
Align Marketers and Sales Reps (Ft. a Referral Program Software Company)
Misalignment between departments, especially those that involve marketing and sales, is an expensive mistake. In fact, 60% of respondents believed that the disconnect between these two sectors could damage financial performance.
Buyapowa is no stranger to this predicament, hence the decision to run regular weekly meetings.
The director of marketing, Peter Cunningham, gives us a peek at what happens in each session:
"The marketers present what they did and what they'll do in the next few weeks.

The sales team shares the quality and quantity of the leads generated, how well the marketing campaigns are translated into qualified prospects, and the best content for each market based on market maturity and competitive environment in the territory

These meetings help marketing get direct feedback from the frontlines."
As for Peter himself, he attends the sales meetings where he discusses with the team the status of the leads, the probability of success, and what they need to close the deal.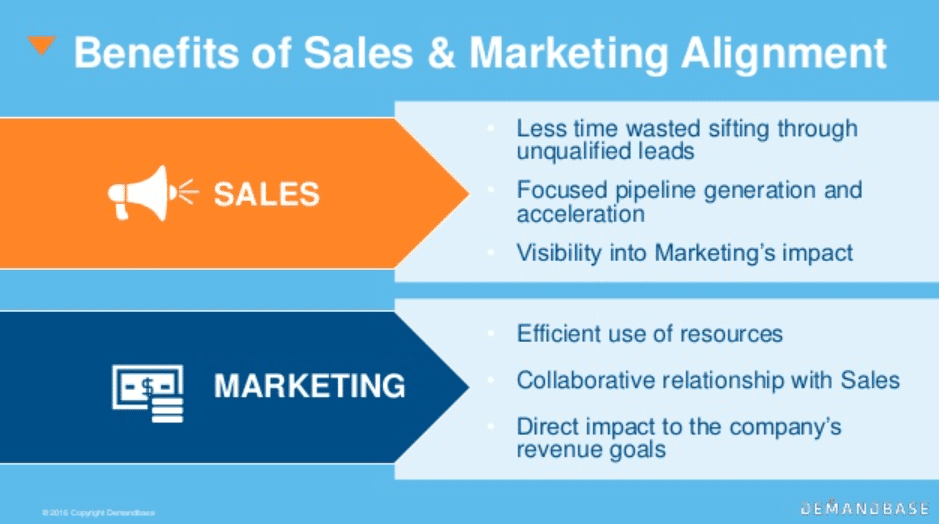 Similarly, marketers play an active role in sales. Not only do they track leads and expenses for each marketing campaign, but they also dig deep into what converts qualified prospects into paying customers (e.g., why prospects are moved to lost deals per channel and territory).
This helps the marketing team identify the root causes of the lost deal, whether a channel is performing poorly, whether it's due to stiff competition, or whether the sales strategy needs work.
Buyapowa makes the appropriate adjustments in its strategy based on the marketing and CRM data, and not—in Peter's words—"opinions or 'knee-jerk' reactions."
All in all, the revenue marketing strategy helps the startup invest in the right channels, support its sales team to close effectively and increase revenue.
To start aligning marketing and sales, connect Breadcrumbs to your data sources. Answer a few questions to build your lead scoring model, and set it live.
Breadcrumbs will score leads based on their online activities and automatically update your fields accordingly. Moving forward, both your marketers and sales reps will get granular data at the category level.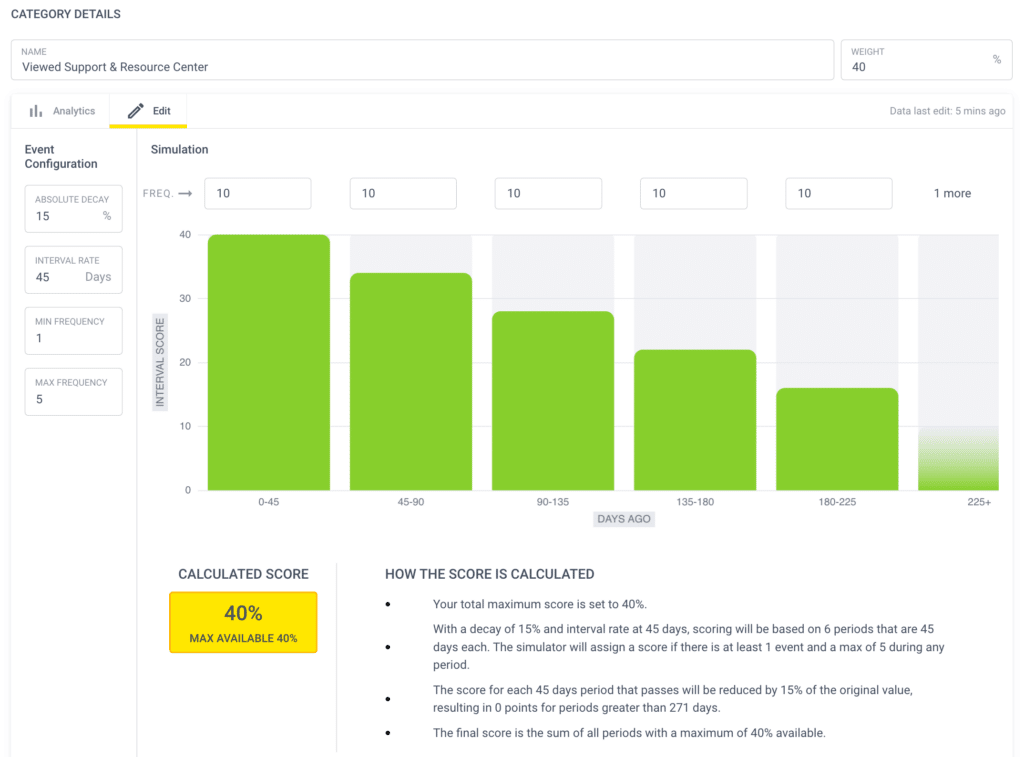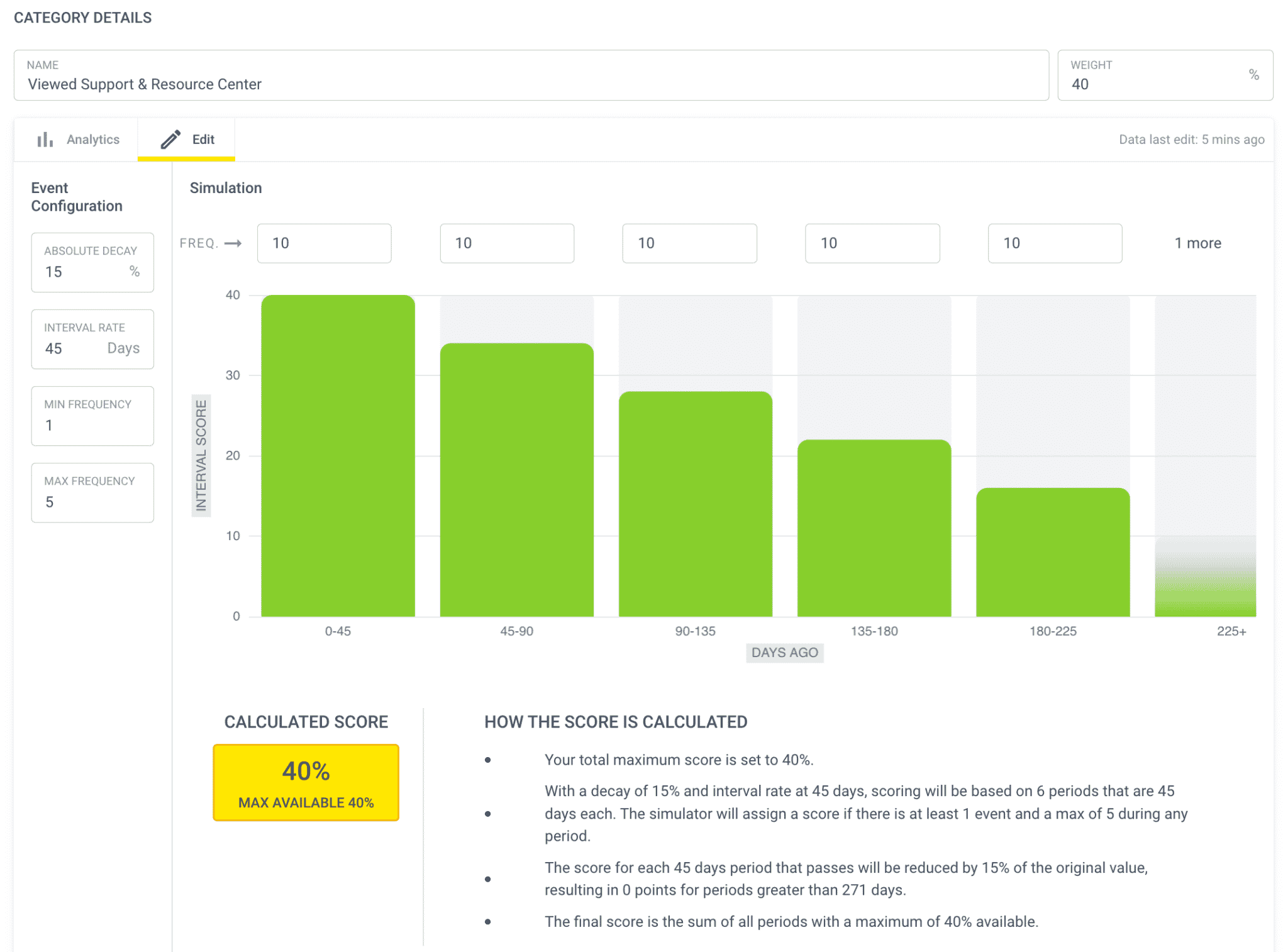 Book a demo and discover what our lead scoring model can do for your sales deals today.
Pro Tip: Further optimize your lead scoring by adding more intelligence.
This ensures you're fixing loopholes in your revenue operations.
Yaagneshwaran Ganesh, the director of marketing at Avoma, shares:
"In my experience, there's never an obvious reason a deal is lost—at least while it happens.

At best, we can guess.

Maybe the reason is as simple as not bringing in the right expert at the right time. Or perhaps the pitch isn't engaging enough.

To solve this, make deal intelligence a core part of your revenue operations so that everyone across the RevOps team has visibility into the deal size, the people involved in the deal (both yours and the customer), your current deal stage, and the number of engagements so far."
"It makes sure that anyone from any team could be pulled in to get the deal across the table," adds Yaagneshwaran.
"And that you're not letting it slip."
Scenario #3: How to Increase Revenue When Leads Just Won't Convert to Paying Customers
Put Your Hero Customers Under a Spotlight (Ft. a Point-of-Sale Service Provider)
"They convert… they convert not," you sign to yourself as you pick the petals of a flower. Excuse me for sounding melodramatic. But it certainly does feel like a "Will they or won't they" situation, doesn't it?
How frustrating!
Fret not, as Epos Now has an antidote. Carlos Barros, the marketing director at the SaaS startup, recommends retargeting these free trial users with customer success stories.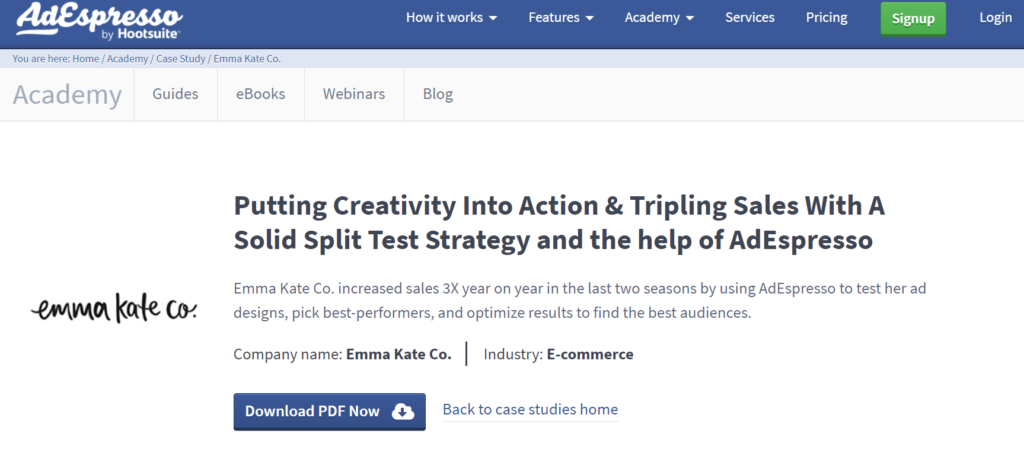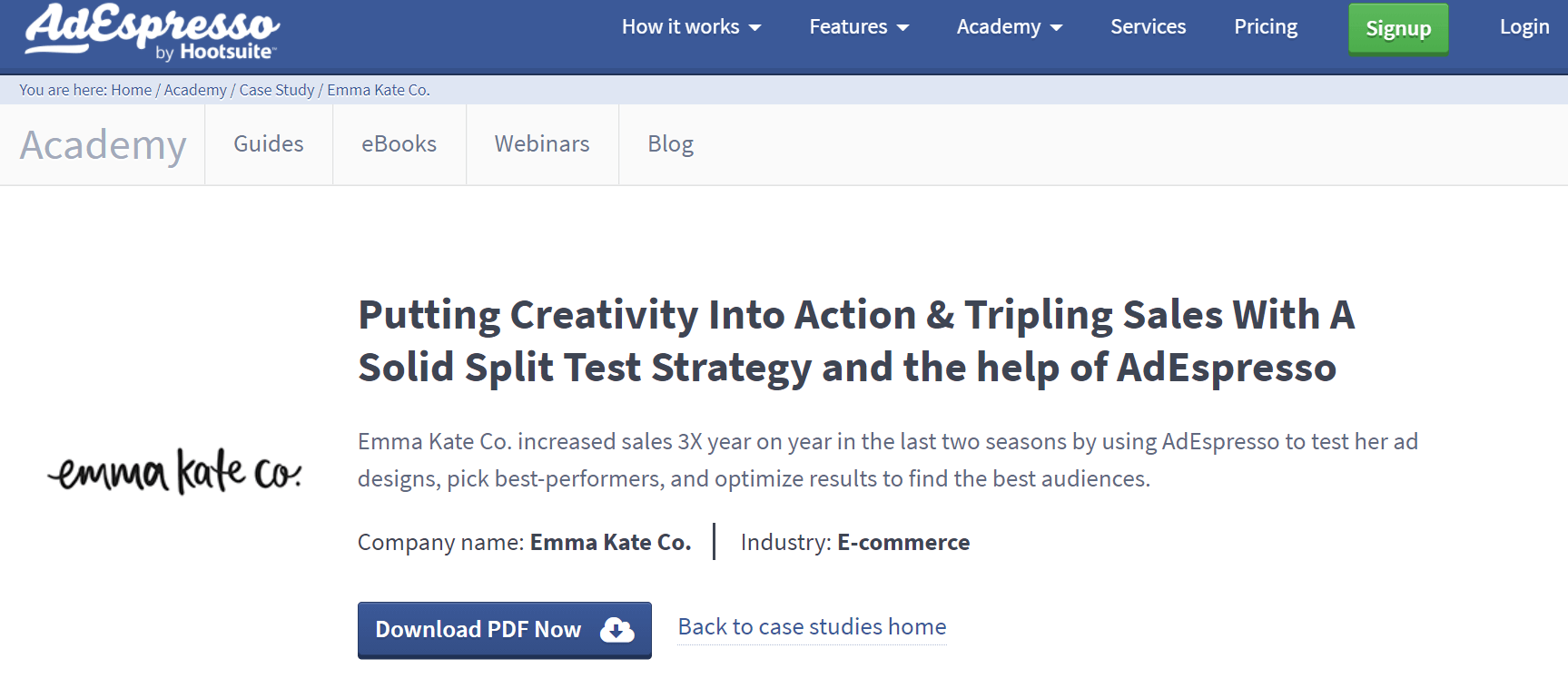 Carlos shares with Breadcrumbs, "This highlights the value your customers receive from your product. Through testimonials and customer spotlights, leads can put themselves in the shoes of your customers."
Case studies are one of the most powerful revenue generators, possibly the most. Don't believe us? Check out our case study guide, where a company managed to increase revenue by 108.3% after sharing a case study on its website.
However, note that these customer success stories will only work if you sell to the right audience.
Take BidFortune, for instance.
Despite getting a lot of sign-ups and giving product demos, the conversion rate was dropping. It was only during lead qualification that the team unearthed an insight into their customers: The small businesses attracted to the product couldn't afford it.
No case study featuring a big-name client will convert this group of people.
To combat this all-to-familiar problem, BidFortune introduced friction in its product.
Back then, prospects only needed to enter their email address to sign up for a demo. Now, BidFortune required them to provide their:
Company name
Company size
Revenue
Experience in using government bid tools
Information on the other tool(s) they used
Biggest goal of using BidFortune
Founder Sandeepan Jindal shares, "With these questions, only the most serious will opt for the demo."
Granted, this bold move brought in fewer sign-ups, but the quality made up for it big time. BidFortune finally attracted bigger companies that could afford its product.
Ultimately, it led to higher customer satisfaction and more successful cross- and upsells.
Pro Tip: Another surefire way to sell to the right customers? Create a buyer persona.
"Targeted sales always lead to better results," says Kristaps Brencans, CMO of On The Map. "Which is why we created buyer personas to get a clear idea of the ideal type of prospect for our product."
Make sure your buyer persona is created based on the Jobs-to-be-Done framework. It will help narrow down your marketing efforts to the right customers, freeing up more time to focus on the quality ones.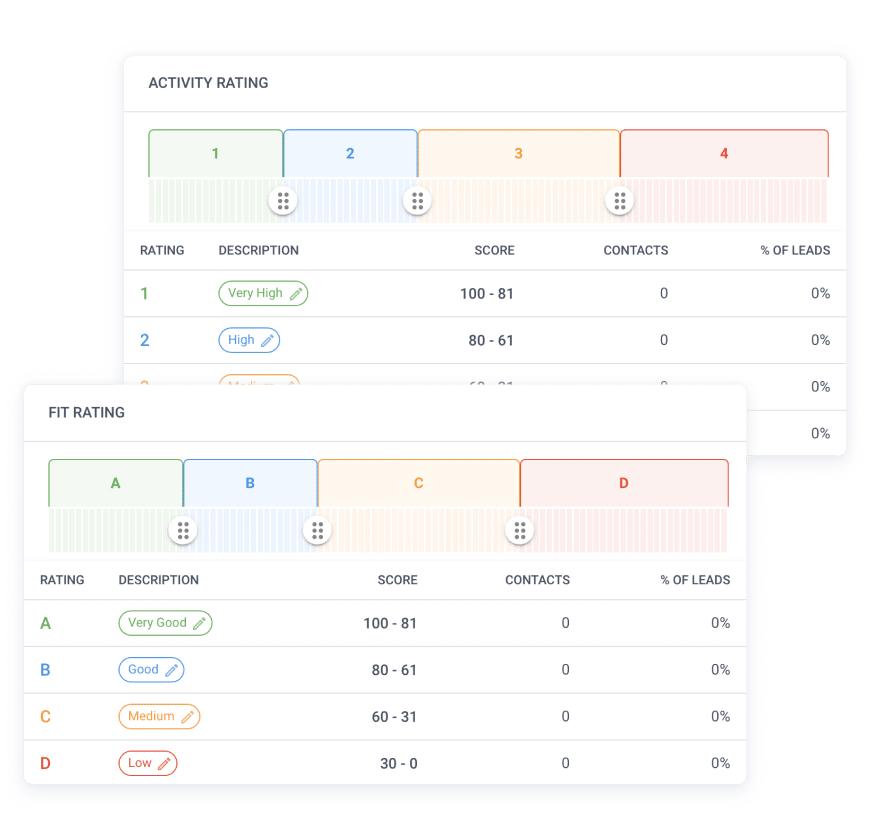 Sandeepan's experience at BidFortune confirmed what we've long known about sales: Lead qualification and scoring are the first steps to closing.
The team at EngageIQ, too, landed themselves in a similar situation. After realizing their new business deals were slipping, they decided to qualify leads in discovery calls and set a team culture from the ground up.
For the former, sales reps would use an upfront contract, encouraging prospects to challenge them and dig deeper into the challenges they often face. Going beyond surface-level qualification, the sales team can deduce if the lead is poor or great quality.
As for the latter, here are some of EngageIQ's favorite ways to foster team culture.
Use Slack to Build Employee Engagement
Employee engagement and happiness impact your business bottom line.
According to Gallup, active disengagement caused by terrible managers costs the U.S. an estimated $450 billion to $550 billion annually!
Level up employee engagement with the power of technology. EngageIQ uses Slack to motivate its employees and celebrate team wins.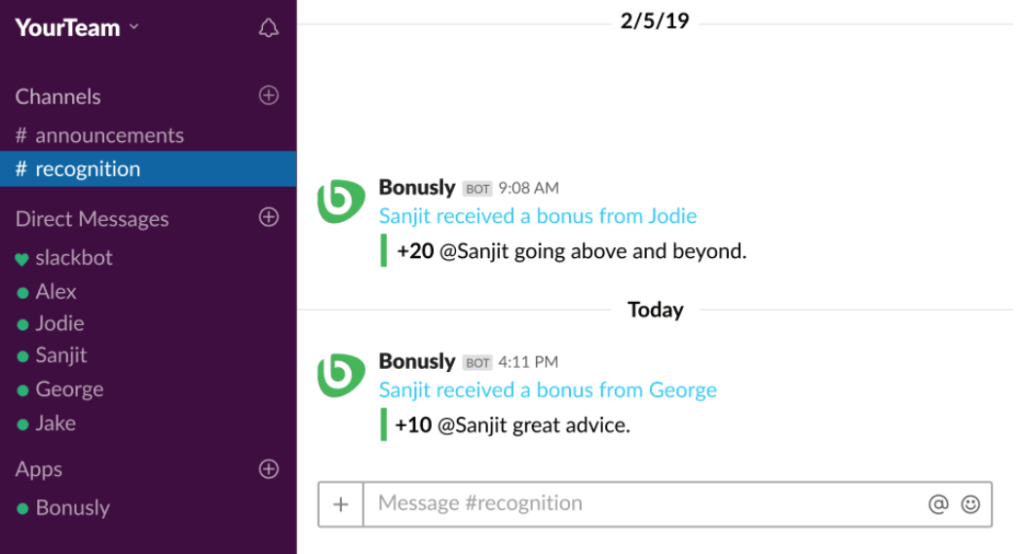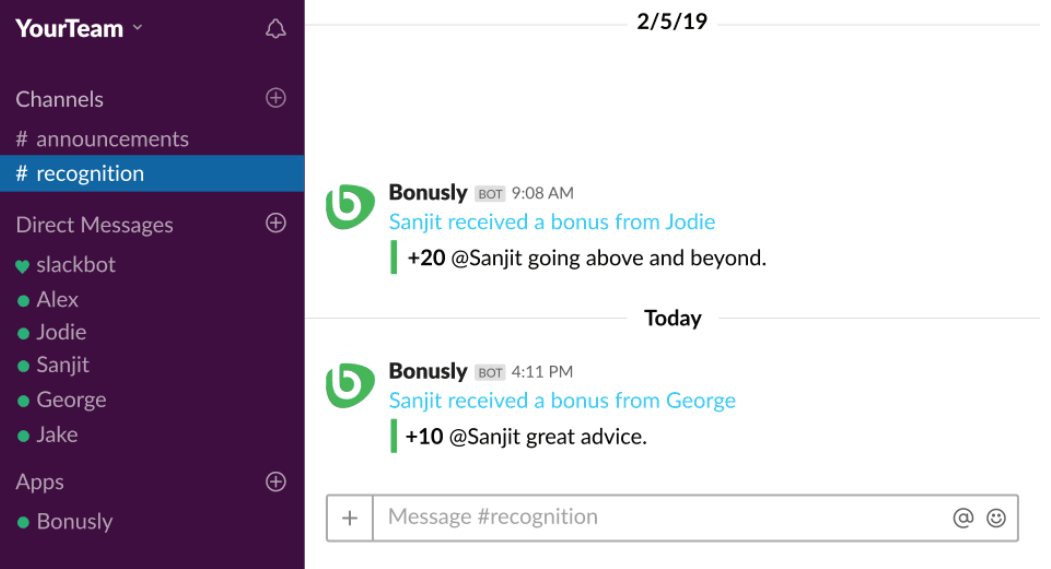 Run Open, Transparent Meetings
Empathy is key to a great meeting, writes Annie McKee on Harvard Business Review.
The author and sought-after advisor to Fortune 500 companies advocates the emotional intelligence competency, sharing that it helps you manage power dynamics and identify the "often hidden conflicts in the group."
Amelia Bennett, marketing assistant at EngageIQ, agrees: "These meetings enable employees to speak in terms of what they observe, how they feel, what their needs are, and how they respond to others' requests."
Right now, EngageIQ is on track to hit $1.4 million (£1 million) ARR by 2021.
Scenario #4: How to Increase Revenue With High Churn Rate
Identify What Sticks and Zoom Into That (Ft. a Screenshot and Annotation Tool)
There's nothing more disappointing than losing the customers you fought hard to win them in the first place.
The culprits of high churn are an eclectic bunch. According to Retently, the top three root causes are poor onboarding, weak relationship building, and poor customer service.


In Jeff Solomon's experience, it's the lack of specific product training during onboarding.
When the co-founder of Markup Hero spent several months talking to customers who stayed and churned, he uncovered two big insights.
One, users who churned left within the first 80 days. Two, if they stayed longer than that period, they were 18X more likely to retain longer than 12 months.
And not only that, but he also discovered the "aha!" moment for his customers.
He adds:
"In almost all cases with new customers, it was one or two features that made them stick.

Even though we had 100+ great features, it was about identifying the critical ones for each customer and hammering training on that, so they were 100% locked on those features.

That caused them to be significantly more likely to stick and more likely to embrace and learn other features."
Jeff also makes another interesting point: Most SaaS customers offer training revolving around customization instead of standardization.
"A lot of SaaS companies train from this perspective, 'Hey, what do you want to do? We'll show you how to do it.'

But what we came to find out is that most clients don't know what they wanted to do, or worse, thought they knew what they wanted to do but really didn't."
In the end, Jeff flipped the approach. He started educating customers on best practices.
"We already knew what worked for most clients," explains the entrepreneur.
"Instead of letting clients customize to their individual needs, we just said 'Do this. It works. Follow these steps. Here's the data to support our suggestions.'"
Customers loved it.
Markup Hero scaled its onboarding and even went as far as to "lock down" its features so clients couldn't customize them. "We told them we'll open up the software to let them customize after they do well with our best practices templates."
Jeff's unconventional approach greatly impacted retention, client satisfaction, onboarding, and support, which ultimately increase revenue. He even drew inspiration from these best practices into his marketing strategy, boosting customer acquisition.
We can't talk about churn without touching on retention. Here are several tried-and-tested customer retention strategies recommended by Sanket Shah, CEO of InVideo.
Stay Transparent in Your Pricing
Your product's price is directly related to your revenue.
Which is why InVideo always mentions pricing upfront, even at the beginning of the customer's journey, like offering a free trial to prospective customers.
Sanket shares, "If you don't disclose your price at the beginning of a deal, it raises suspicion in the customers who in turn might presume your product to be costly and become discouraged to use it."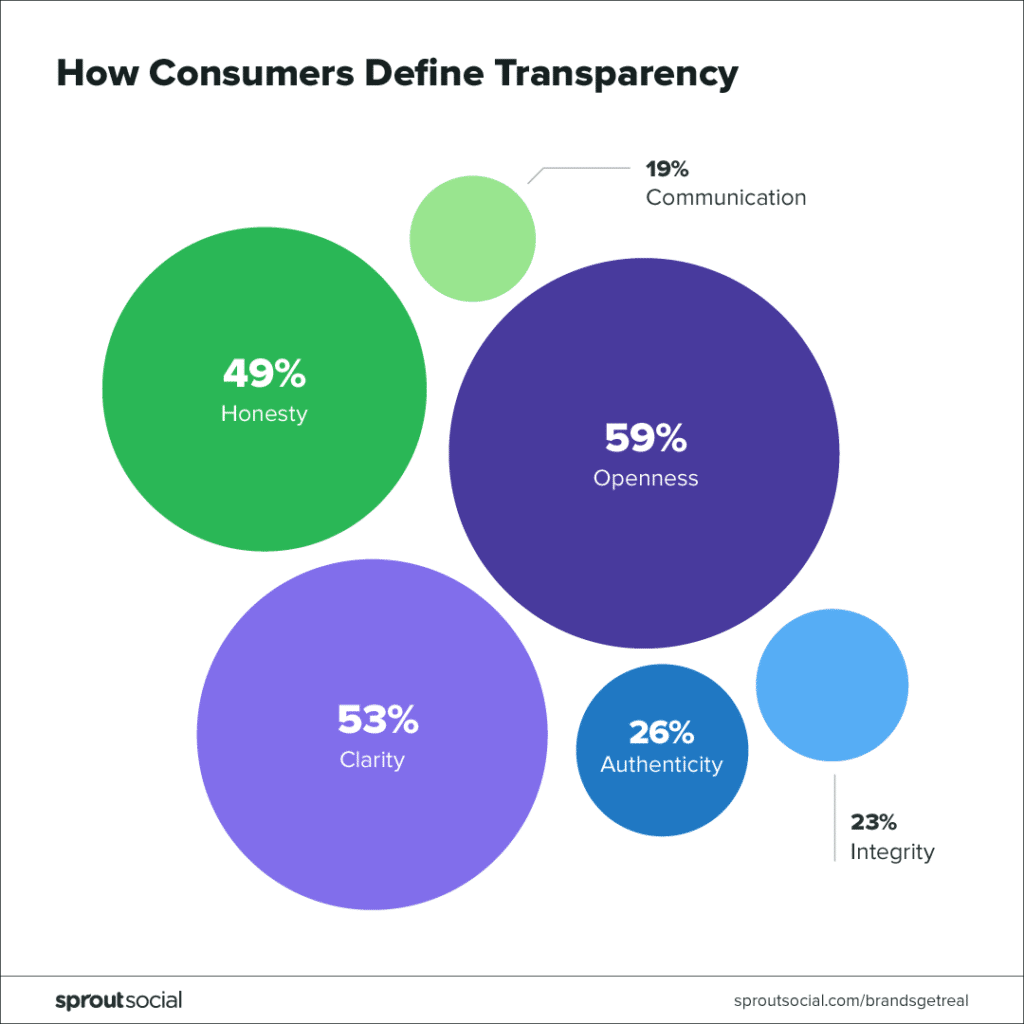 Based on a survey by Sprout Social, 86% of U.S. consumers agree that transparency from businesses is more critical than ever. There's more. In the same survey, 73% shared that they're willing to pay more for products that guarantee total transparency.
At InVideo, Sanket believes that pricing needs to be justified. Whenever he raises his price, he adds a new feature in the tool.
Change the Positioning of Your Marketing Strategy
In the early days, many customers showed interest in InVideo. The problem? It was often temporary.
"This mainly happened because people failed to imagine how an online video editor would benefit their business in the long run," divulges Sanket.
Sanket and his team promptly changed their marketing strategy, where they now position their tool as essential in video marketing. "We started preaching the relevance of video marketing and social media optimization when presenting InVideo to potential customers."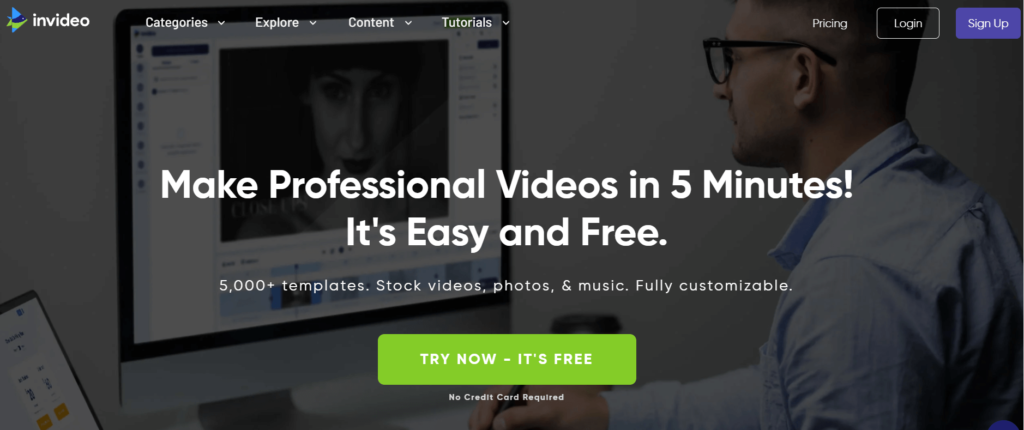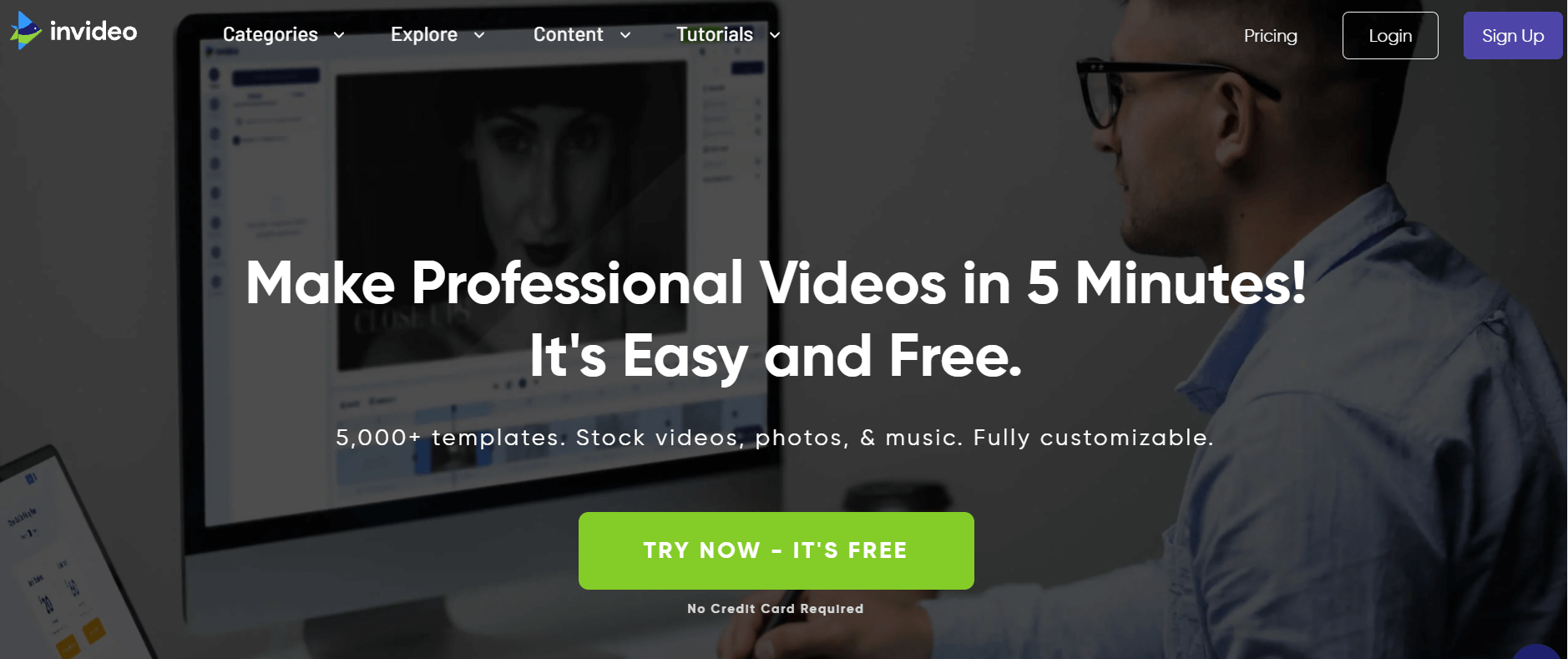 In short, when you market your product, choose the features that make you relevant for a lifetime, not in short bursts.
This will retain customers longer and eventually increase revenue.
Identify the Right Customers (Ft. a B2B SaaS Business that Sells on Amazon)
Another possibility of a high churn rate? You're targeting the wrong customers, just like what happened to Gorilla ROI.
Jae Jun, the founder, shares with Breadcrumbs, "Our product was priced competitively and offered a lot of value to attract small and new sellers on Amazon."
Alas, churn was high as newer e-commerce businesses found the product too difficult to use. When the team analyzed their core user base, they realized that their best customers were highly technical and sophisticated.
These customers were adept and more concerned about solving problems in the shortest possible time. Price wasn't an issue.
The Gorilla ROI team niched down after discovering these insights. Now they've increased their prices 2-3X and repositioned their product to target these sophisticated users.
Jae Jun reveals, "We managed to increase revenue by 100% in that year, and we're now at a point where we're going upmarket again."
Besides identifying ready-to-buy customers, Breadcrumbs also notifies you of customers who are about to churn. Book a demo and discover what our scoring model can do for your at-risk customers today.
Scenario #5: How to Increase Revenue When Customer Support is Slammed
Remove Chatbots and Weak FAQ Pages (Ft. a Mac Cleaning Solution)
Intending to improve his customers' experience, Mykola Tymkiv set out to revamp his startup's customer support. The COO of MacKeeper got rid of his chatbots and FAQ page, replacing them with 24/7 customer support powered by real agents.
Thanks to real-time support, Mykola and his team managed to increase revenue for their international customers segment.
Back then, MacKeeper's FAQ page was riddled with flaws. "Some of the text was vague or outdated," admits Mykola. "The overall clarity was bad."
The poor experience on the FAQ page brought on confusion in customers and mayhem in support.
Mykola and his team started analyzing their customer support data, identifying the top questions asked by users. "We also modernized our design, cleared up the text, and removed vague information for clarity," adds the COO.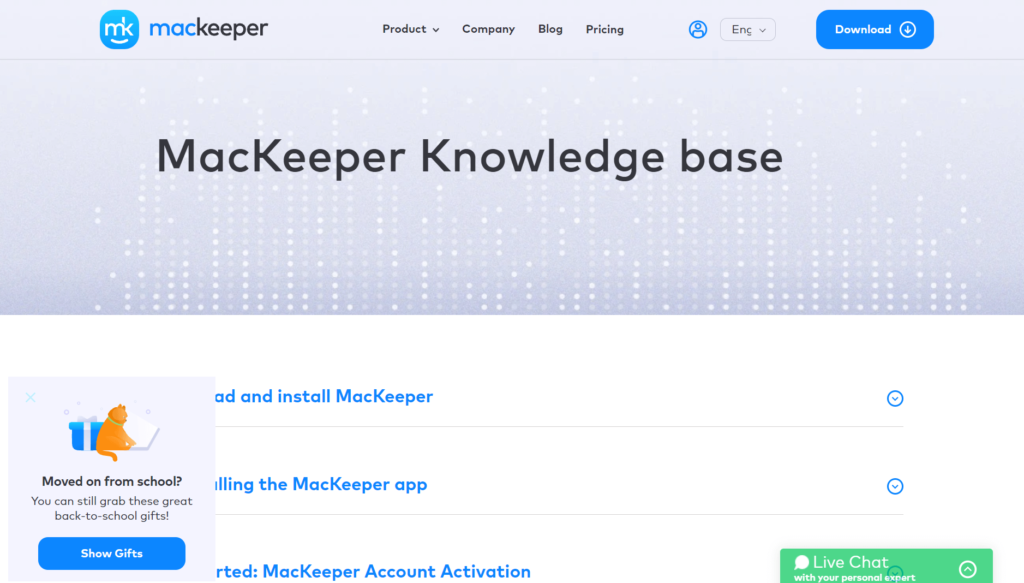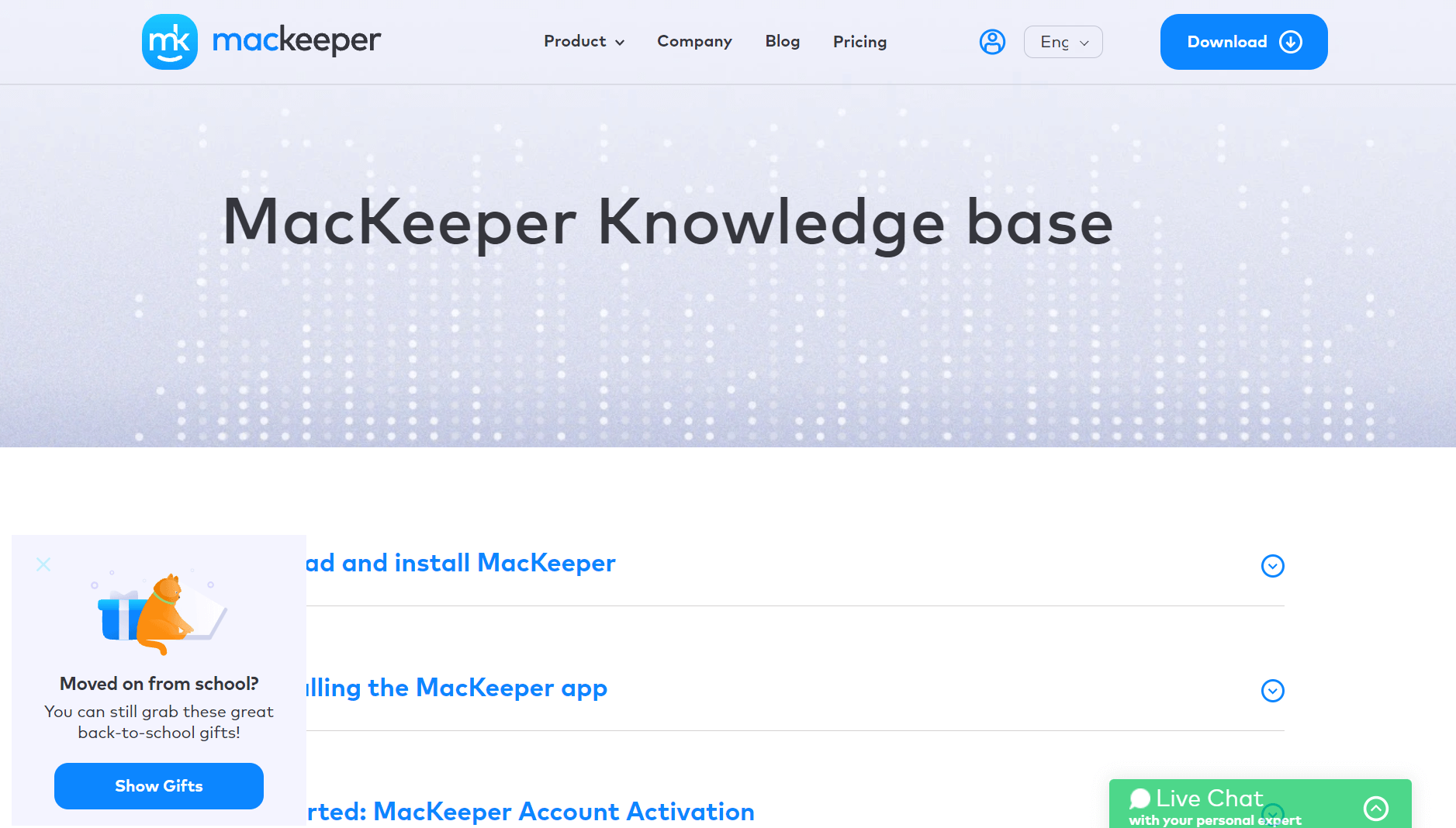 "Our new FAQ page gets the job much more efficiently. Agents rarely need to explain the topics which were a big problem before."
Scenario #6: How to Increase Revenue When Customers aren't Responding to Your Marketing
Focus on What You Have (Ft. a DevOps Automation Platform)
Developers hate being sold to.
Alex Kus, CMO at Buddy, shares with Breadcrumbs, "When you enter the market with a new product, you'd think it makes all the sense in the world to pump that advertising budget but not when your target demographic is developers."
"Buddy is a continuous integration tool, which developers use to help them build their IT projects. Developers are extremely sensitive to being marketed to and prefer clear, simple language."
How do you sell a product when your core market hates being marketed to?
In Alex's experience, it's best to focus on who you already have. You'll want to reinvest into building relationships with your current customer base.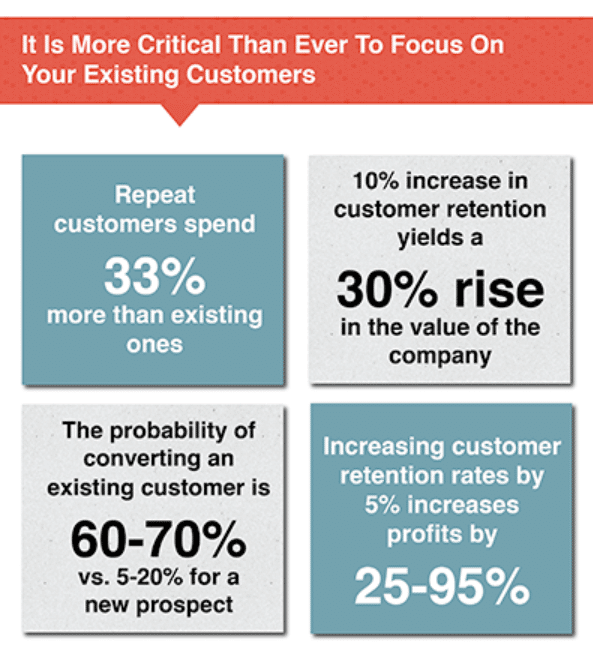 Alex and his team gathered feedback for their tool and made the necessary improvements.
Activity data went up. And since Buddy's pricing model is based on usage, they also managed to increase revenue. The startup also encourages customers to review and recommend its product to their friends.
Together with word of mouth, Buddy raised its revenue significantly.
Scenario #7: How to Increase Revenue With a Modest Budget
Play the Long-Term Game… Strategically (Ft. a Cloud-Based Server Control Provider, an Online Proposal Software, and an Ad Fraud Solutions Company)
As a new startup, it's challenging to acquire customers on a modest budget.
Paid ads are great at generating sales, but they're expensive. They're not sustainable in the long term.
SEO is a cost-effective marketing channel. But let's not forget that it's long-term gameplay here. No one, especially a new company that needs to increase revenue quickly, can afford to wait it out.
That is unless you have inside sources that tell you what to write about to attract sales instantly.
That's the situation Brad Touesnard found himself in.
The founder and CEO of SpinupWP reached out to his target audience and asked what they wanted to learn.
Based on the feedback gathered, he found out they wanted to know how the top server providers stack up against each other.
(Side note: SpinupWP is a cloud-based server control for WordPress.)
The team got to work and wrote a comparison blog post on the top five server providers. "We conducted our own benchmark performance tests and published the results in our post to make it stand out."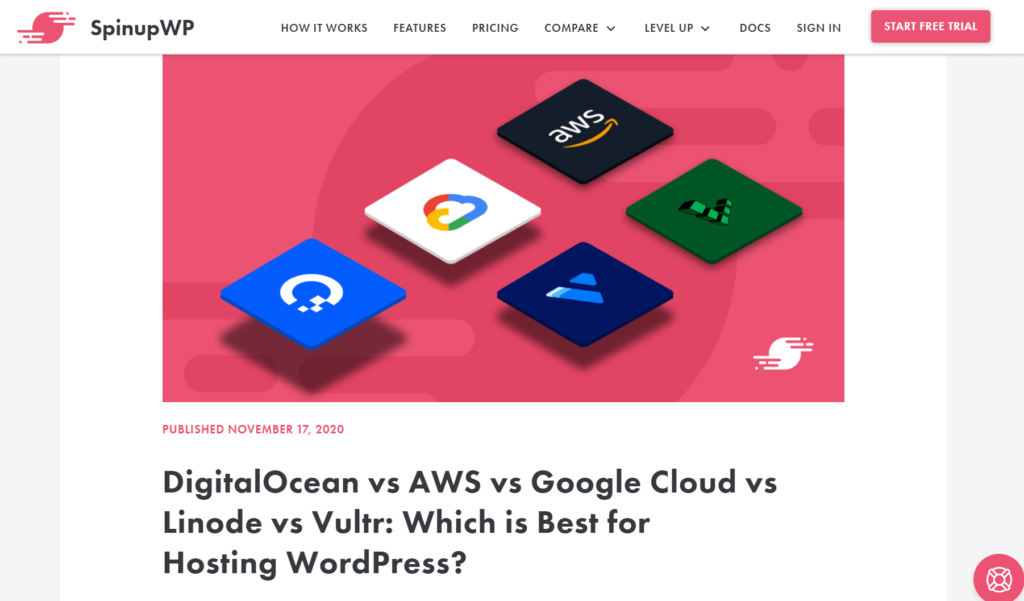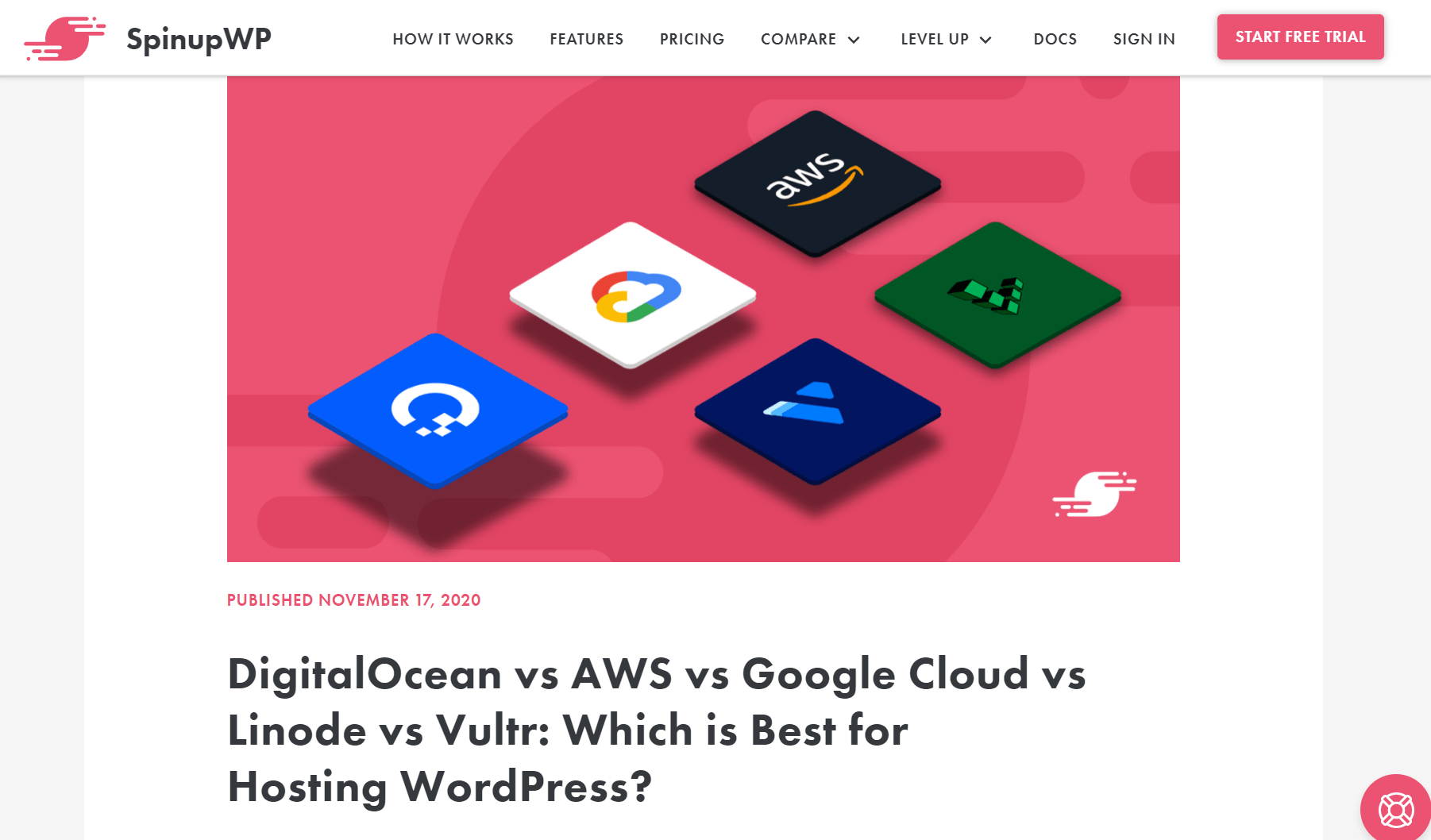 The results: 25.3% organic traffic with a 15.6% conversion rate and a big buzz in the WordPress hosting community. To date, this comparison guide remains SpinupWP's most successful post.
Great content, according to Adam Hempenstall, is effective in all stages of the sales funnel.
When the founder and CEO of Better Proposals started investing heavily in SEO, he saw that it drives greater ROI than other marketing and sales tactics he tried before.
"The key is in finding the right keywords and ensuring that your content is the very best it can be. Once you handle these two aspects, everything else is a breeze."

Adam Hempenstall, founder and CEO of Better Proposals
Let's look at the online proposal software's content strategy.
This landing page by Better Proposals currently takes the fourth spot for the keyword "free proposal templates" on Google. A quick search on an SEO tool shows it attracts 2,600+ monthly traffic.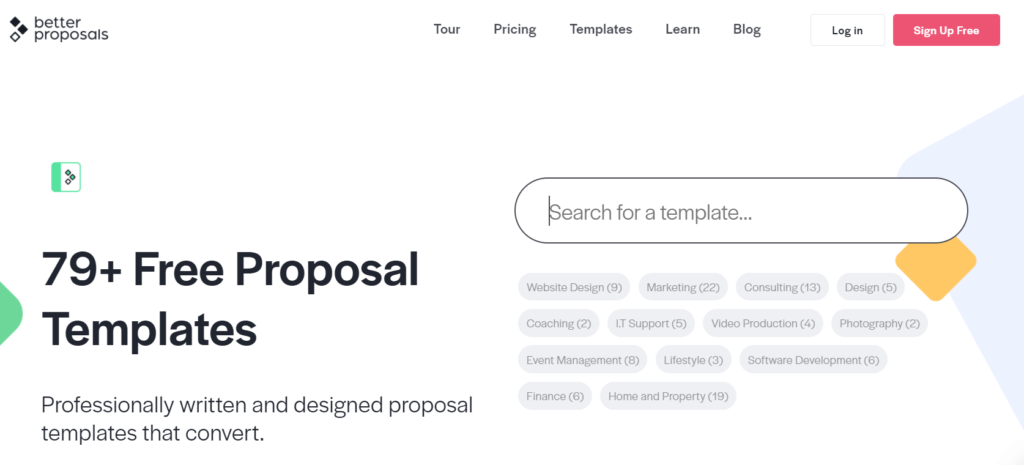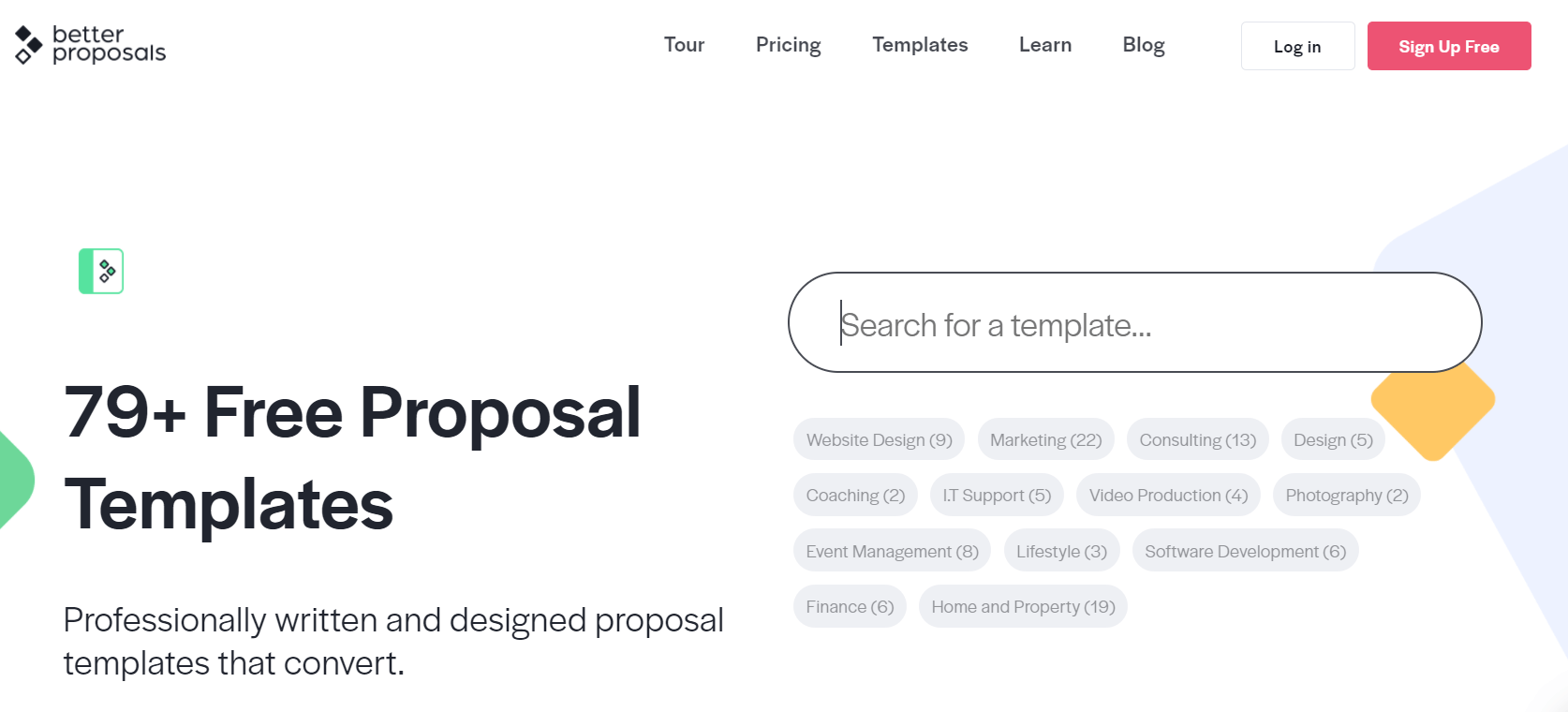 These templates make effective lead magnets. Based on a survey of 790 marketers, 47% said that video and text-based lead magnets performed the best.
Another startup, Anura, can also attest to the ROI of content marketing.
Its post on bypassing CAPTCHA attracts 2,100+ views every month. It currently holds the top spot for the keyword "bypass CAPTCHA" on Google.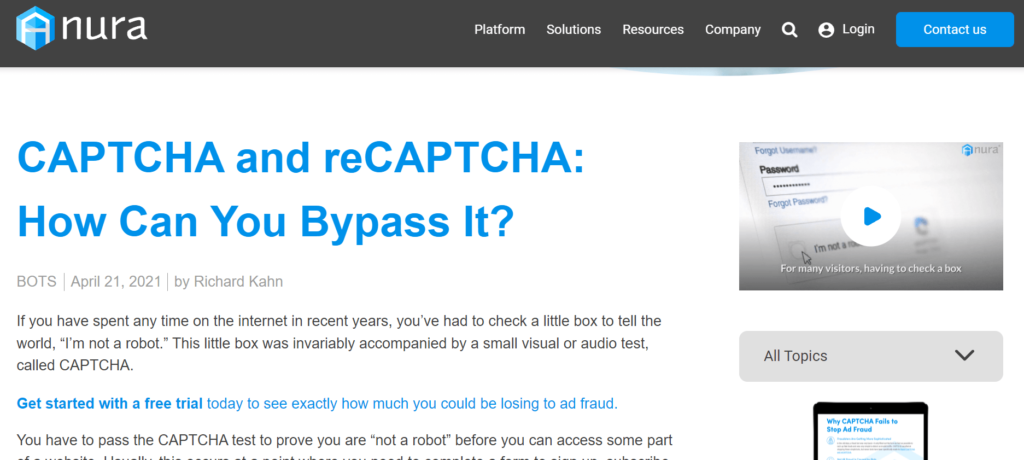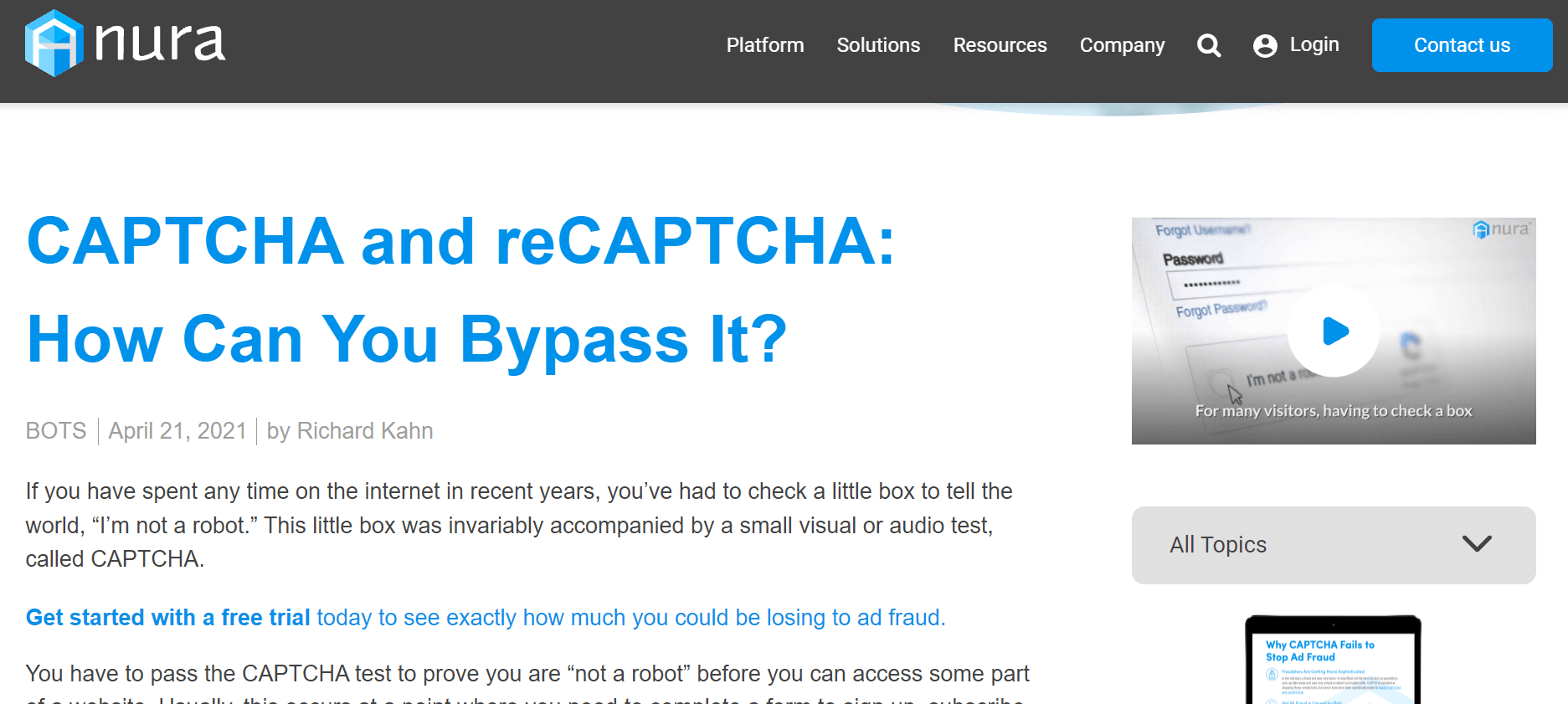 Richard Kahn, the co-founder and CEO of the ad fraud startup, admits that it's a long-term strategy, but it's an effective channel to set themselves apart from competitors and become thought leaders in their space.
"It's taken some time," reveals Richard. "But it's proven to drive a lot of organic traffic and high conversions."
Final Thoughts: Increase Revenue
A tight-knit relationship between marketing and sales and excellent customer experience are just some of the few strategies to accelerate revenue.
This guide has armed you with ideas to increase revenue and steer your plan in the right direction.
Even though I presented this post in a case study style, you probably realized that some of these techniques overlap with one another.
Don't be afraid to experiment!
And if you want to improve your scoring models (as in catching customers before they churn or close sales deals quickly), book a demo with Breadcrumbs today.