If you're struggling to:
Measure the impact of your marketing efforts
Identify what's working in your client calls
Break down silos across ALL revenue-focused departments once and for all
It's time to implement revenue intelligence.
Revenue intelligence (RI) is the missing piece you need to transform deep customer data into action-driven insights to increase revenue. Curious to learn how it works on a macro and micro level?
That's what we're going to cover today:
Let's get the ball rollin'.
(We'll also [re]introduce you to Breadcrumbs, our lead scoring tool that plays a significant role in revenue intelligence. Sign up for your FREE Breadcrumbs account here.)
What Is Revenue Intelligence?
Revenue intelligence is the practice of gathering customer data across all revenue-focused departments and turning them into actionable insights to accelerate revenue. Part of revenue operations, this is accomplished by artificial intelligence (AI), machine learning, and smart automation.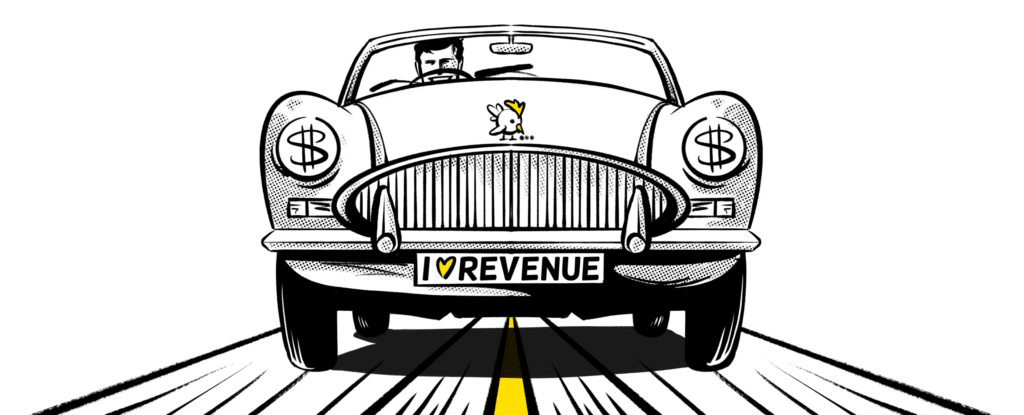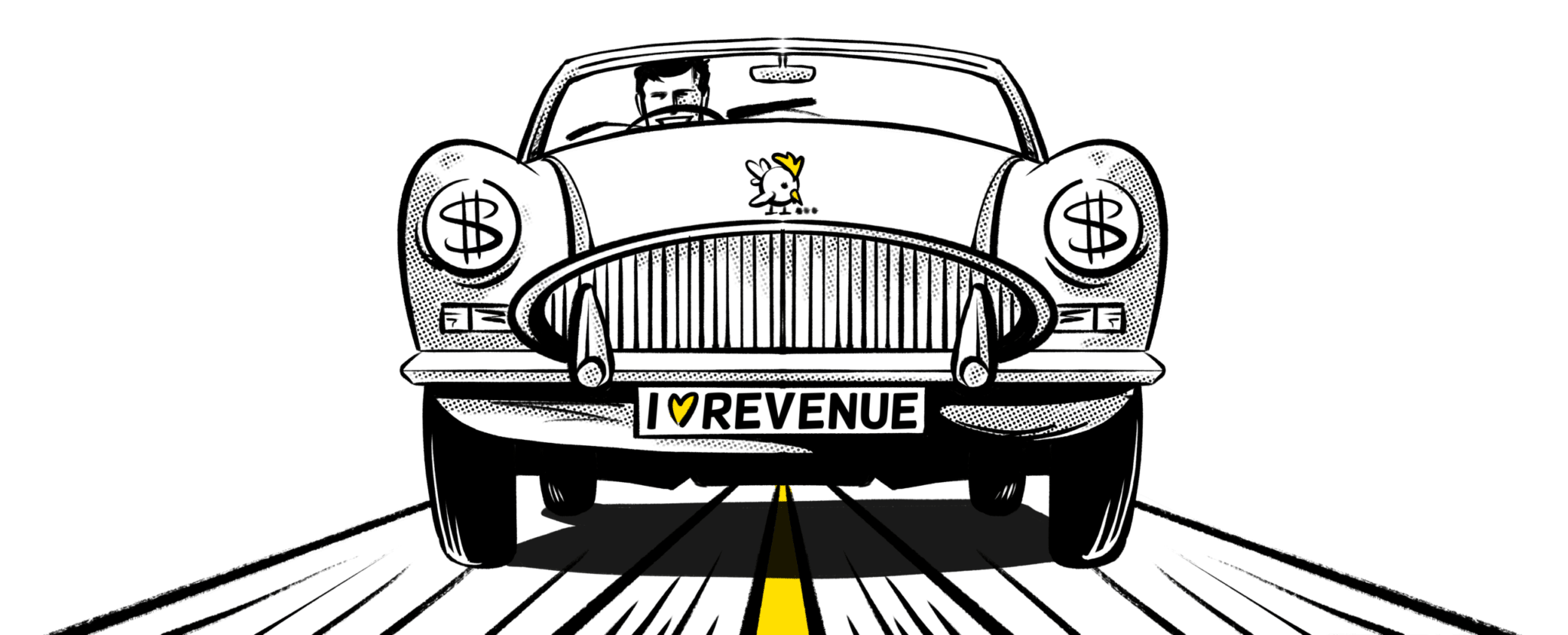 Revenue intelligence impacts revenue growth, mainly because it connects your entire company through real-time data. On the macro level, it gives you a 360-degree view of your customer interactions.
On the micro-level, here's how it looks like on a revenue intelligence software platform:
Grab customer conversations across all communication channels, including video calls, live chat messages, and emails — in a single platform where everyone can access.
Analyze what happens in these client interactions (e.g., the subject discussed between customer success agent and client)
Show what's working (and not) in sales calls
Recommend data-backed tips on how you and your fellow support agents and sales reps can do better and win more deals
For a customer-facing role, this is helpful (e.g., if you're a sales leader managing a sales team, you don't need to spend as much time sitting on sales calls and coaching individual sales reps face-to-face as you used to).
70% of customers expect all reps to have the same information about them, but 64% have to re-explain issues, which creates a frustrating experience. Translation: If you want a seamless customer experience, this is where revenue intelligence comes into play here.
Are you sold on revenue intelligence? Great! We'll share actionable advice on how you can get all stakeholders on board in just a moment. In the meantime, let's explore how you can start implementing revenue intelligence based on these two real-world examples.
Revenue Intelligence: How 2 Startups Deployed It To Accelerate Revenue
Here, you'll learn how two startups run revenue intelligence and how it's skyrocketed their revenue, along with their actionable tips on activating revenue intelligence in your business.
1. CocoFinder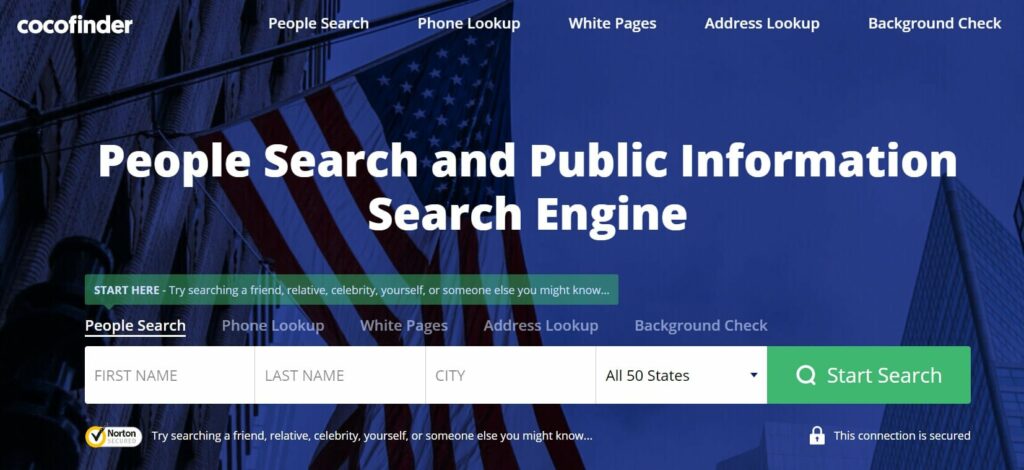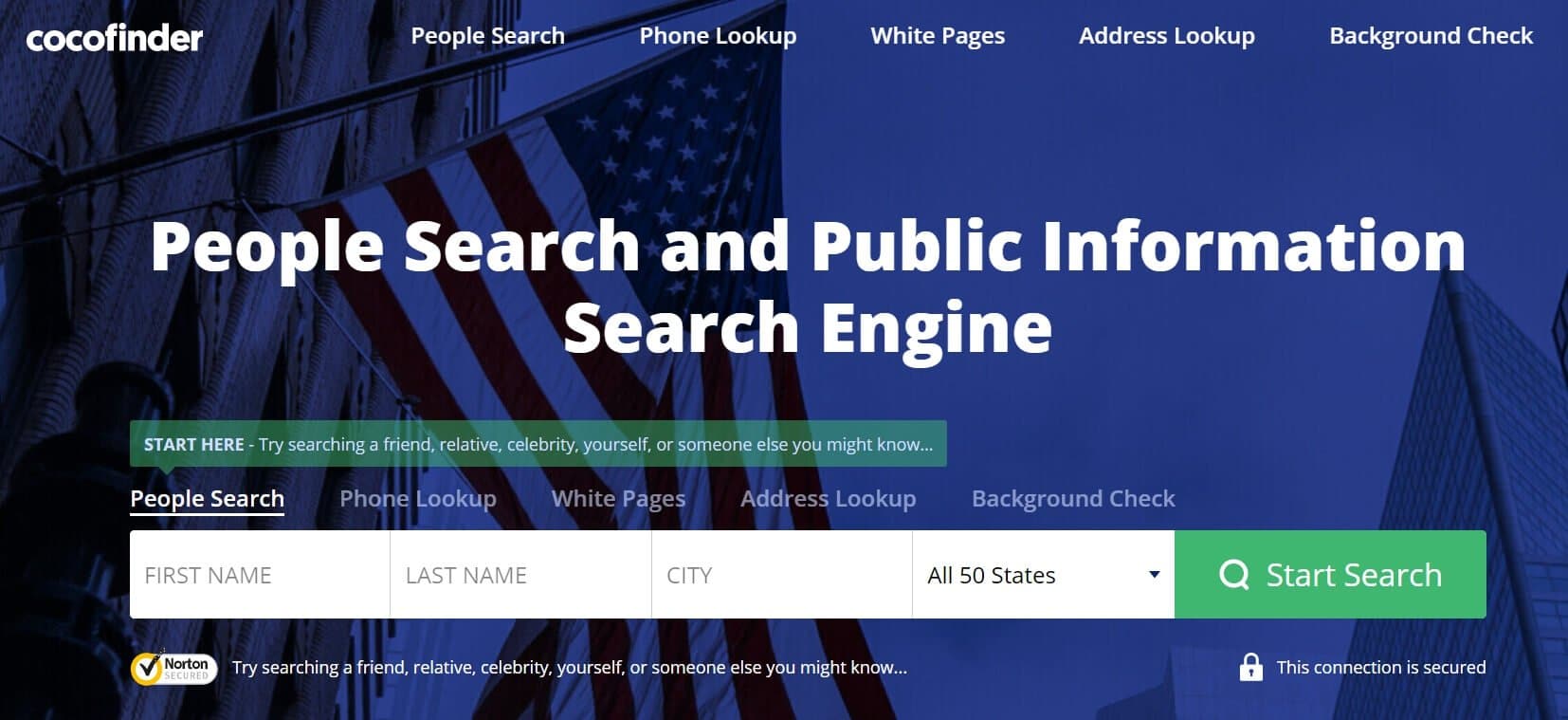 For CocoFinder, co-founder and marketing director, Harriet Chan, uses her revenue intelligence tool to track:
Email open and click rates
Sales deal progressions
Website visits
Content downloads
Incoming and outgoing phone calls, answer rates, messages left, callbacks
"Our revenue intelligence tool aggregates different data points into readable reports, allowing me to use them for decision-making. It has eliminated the load of work that previously involved forming hypotheses and extracting data."

Harriet Chan, co-founder and marketing director of CocoFinder
Before deploying revenue intelligence across the sales team at CocoFinder, sales reps would shadow calls. They would randomly pick a sales rep's phone call conversation and evaluate it and suggest improvements.
Describing the process as "a far cry from anything intelligent," Harriet shares using a revenue intelligence software platform helps create consistency in the sales department. With more order and structure, the CocoFinder team can quickly analyze their client conversations and determine how top-performers are pitching differently.
For CocoFinder, the AI recommendations centered around competitive differentiation. The revenue intelligence software's trackers help monitor key phrases and provide instantaneous feedback.
"It also recommends that the sales reps should be more strategic in their responses," adds the co-founder. "The real-time coaching significantly improved the reception of our service's discount when we adjusted the offer."
Revenue intelligence tools work with both structured and unstructured data sets.
Plus, it enables collaboration with remote team members.
Harriet counts the reports function as one of her favorite features as it incorporates voice and video call analysis and creates easy-to-understand infographics. These infographics help Harriet explain her objectives to her sales team effectively.
"So far, it's been a year of continuously using this revenue intelligence tool, and the ROI stands at a staggering 37%, which is a positive for us. Our expected ROI was 20%, but the tool continues to overperform. I attribute this success to knowing which data is most important to us."

Harriet Chan, co-founder and marketing director of CocoFinder
2. AccountsPortal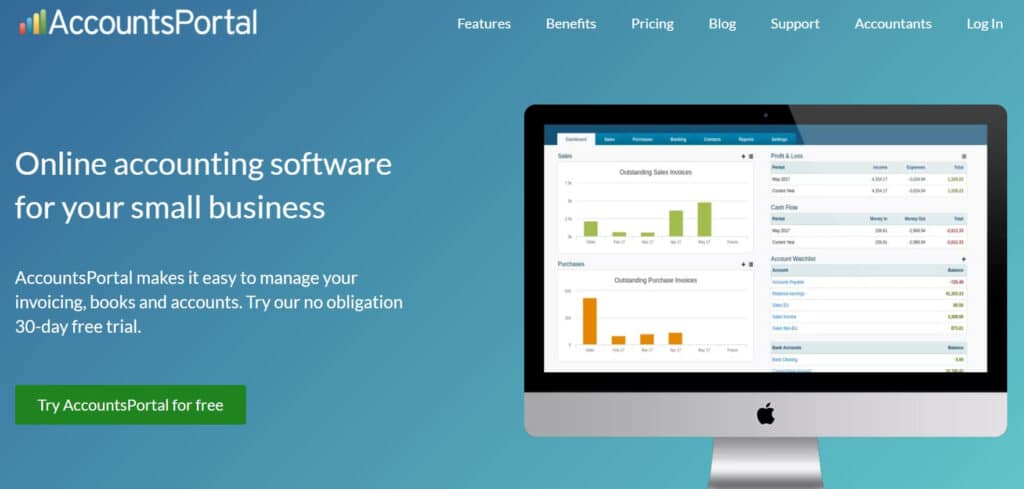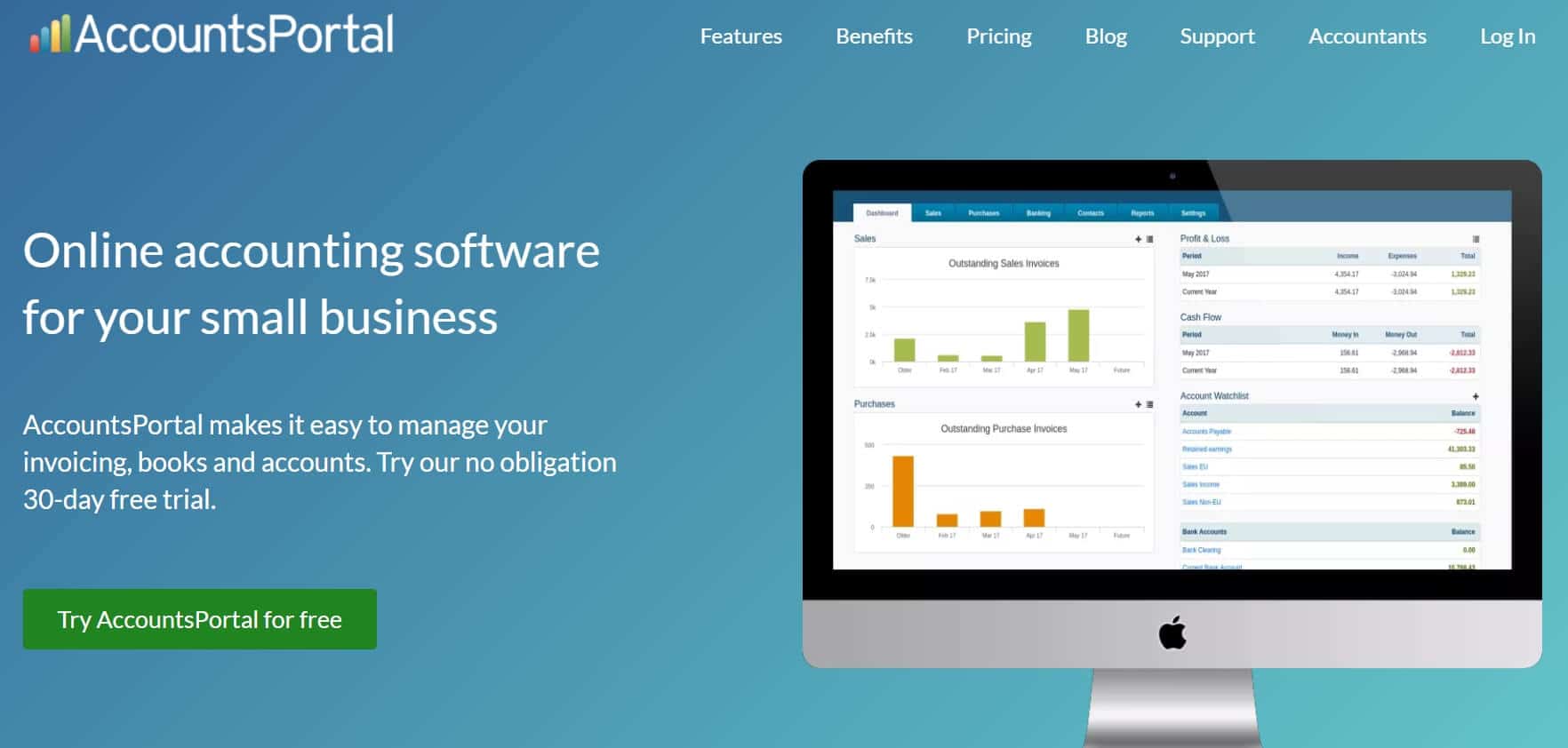 As a small B2B SaaS startup, AccountsPortal needs to achieve maximum ROI for its marketing and sales efforts.
Carol Tompkins, a business development consultant at the online accounting startup, shares, "We track revenue data and determine how to optimize revenue channels and identify which other revenue channels we should stop or start pursuing, or pursue more or less aggressively."
Carol and her team track a series of revenue metrics, including:
Average revenue per account
Net monthly recurring revenue growth rate
Lead velocity rate
Together with her team, Carol would test various hypotheses they've developed about their revenue channels, revenue growth, and revenue growth predictions.
"We used the results to inform decisions relating to our sales, marketing, and lead development processes," reveals Carol.
How To Transition To Revenue Intelligence At Your Startup?
To ensure a successful transition, share with your employees why you're implementing revenue intelligence and how it will benefit them and improve their skills.
Specifically:
"Show them what the identified ROI is post-implementation. By doing this, employees will feel valued and have greater buy-in for future changes."

Harriet Chan, co-founder and marketing director of CocoFinder
Let's imagine you're a sales manager, and you're trying to convince your sales director, customer success manager, and marketer. Here are three examples of how you can position revenue intelligence and get them on board: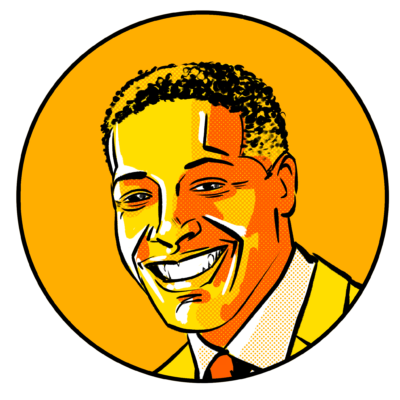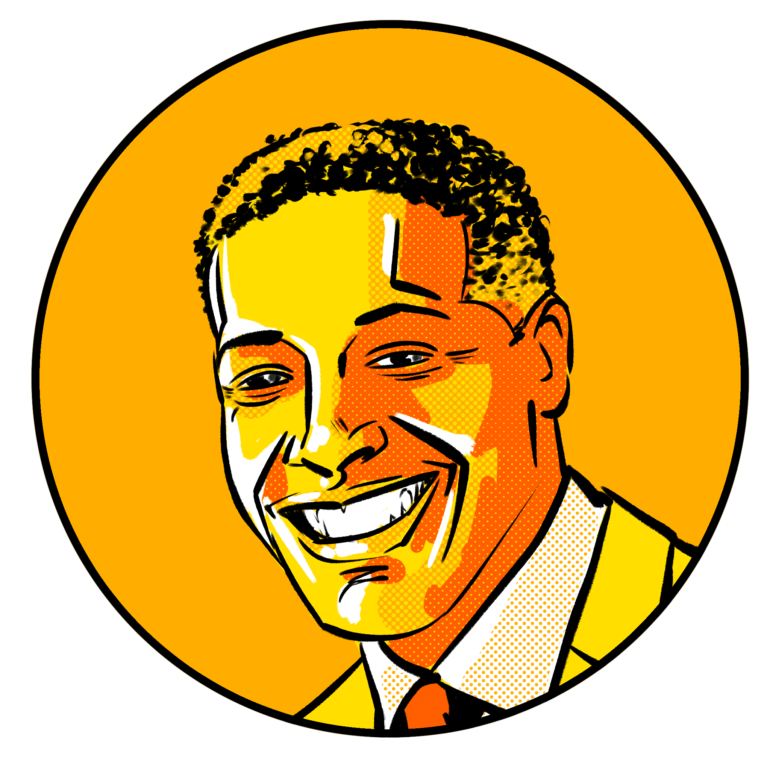 Sales Director
Sales directors oversee a company's overall sales strategy. Some of their job responsibilities include hitting the company's sales targets, creating sales reports, and managing a team of sales managers.
In your pitch, talk about how revenue intelligence helps increase sales and coaching (e.g., listen to phone calls from top performers, fine-tune the products they're selling).
1. Identify best sales practices and turn them into a repeatable sales process
Listen to the most successful calls and create a catalog of these best practices. Add a comment and expand it in a thread to coach your sales managers without being at multiple places at one time. Benchmark your sales team's performance against these best practices!
2. Coach and optimize sales performance
Enter a keyword to listen to recorded calls and make sure the sales managers are hitting the mark. For a sales director managing a sales team of different selling styles and approaches, this is a surefire way to suss out what's working best.
3. Gain visibility across all deals
Get a complete view from the first contact to close. For big deals, keep every stakeholder up-to-date and create a positive buying experience for the client. If the call concerns the product, invite the product team to listen in for better context.
"Incorporating interactivity into training is a must when introducing a team to a new tool, as it ensures engagement. This can include assigning team members to become 'experts' and asking them to help educate others on the technology. When people demonstrate what they've learned, they retain more of that knowledge."

Harriet Chan, co-founder and marketing director of CocoFinder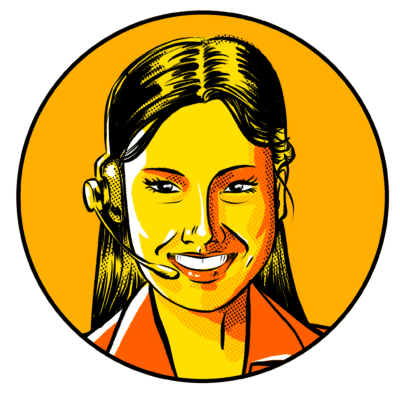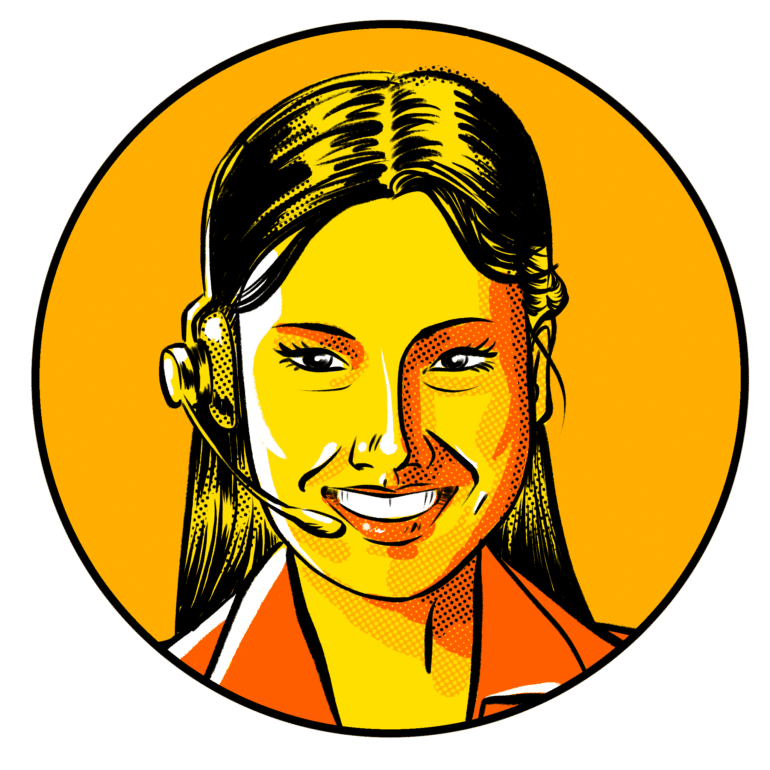 Customer Success Manager
Customer success managers work closely with clients and help them achieve their goals.
They care about KPIs such as customer satisfaction score and customer churn rate, so talk about how revenue intelligence helps them improve client relationships from the pre-sale to the post-purchase stage.
1. Transfer knowledge seamlessly without sending another "status update" email
Break down silos between departments using real-time knowledge sharing. Need to hand off an account to another customer agent rep or an account executive? Invite them to listen in to the recorded calls to get up to speed with the client's unique situation.
2. Engage in more customer-centric calls
Revenue intelligence platforms analyze conversations by factoring in keyword usage, interruptions, conversation lengths, to name a few. Have your customer success manager review their performance and improve on being more customer-focused (e.g., measure talk-to-listen ratio, asking the appropriate number of targeted questions, spreading out questions through the call).
3. Improve workflow and overall productivity
Forget multitasking! With an in-built recorder and transcription, your customer success manager can stay fully present in a client's conversation and review the transcript after it ends.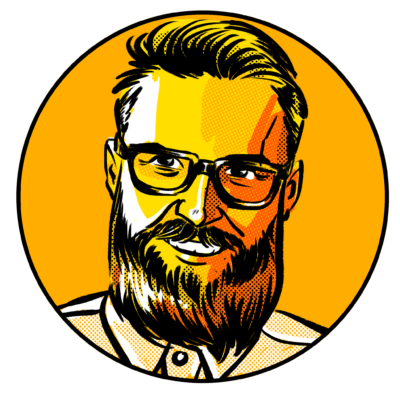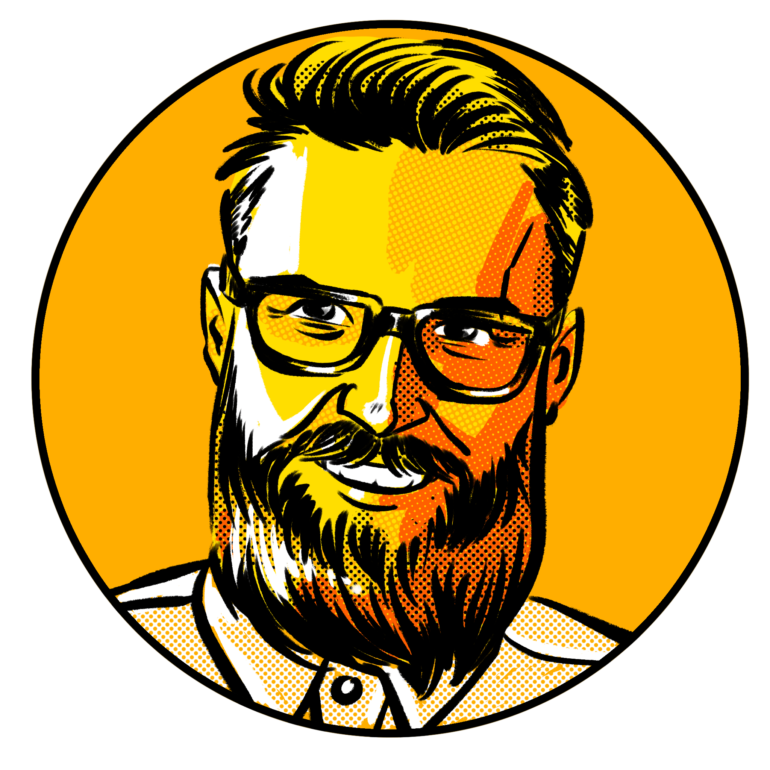 Marketer
A marketer's job never gets old. (Okay, I'm biased. But can you blame me? I'm a marketer!) On top of creating promotion campaigns, marketers also perform customer research and drive traffic to websites, among others.
Unless you work in customer success or sales, it can be excruciatingly hard gathering customer insights as a marketer. Fortunately, this is where revenue intelligence comes in.
Here's how you can convince your marketer of the power of revenue intelligence:
1. Measure impact and ROI of marketing efforts
Play the recorded calls and see which stories strike a chord with buyers and which are being used in product demos and pitches. You never have to wonder about how your marketing performs, as you get a front-row seat to all the action.
2. Increase conversions from customer-focused content and copy
Replay the recorded calls and observe how target customers describe their pain points and objections. Instead of creating blog posts from random inspiration (side note: You really shouldn't), create based on what's being discussed on the calls.
Did you figure out the type of content that could persuade leads into customers? Share the recorded calls with your CMO to justify your plan.
And while you're at it, set up lead scoring. For every content that your leads read, assign them a point (e.g., visit to a pricing page will add 5 points). Once these leads hit a threshold — say, 50 or 60 — have your sales co-workers reach out with a pitch.
87% of sales and marketing leaders vouch that collaboration between these two groups enables critical business growth, so have them work together to close 'sales ready' leads.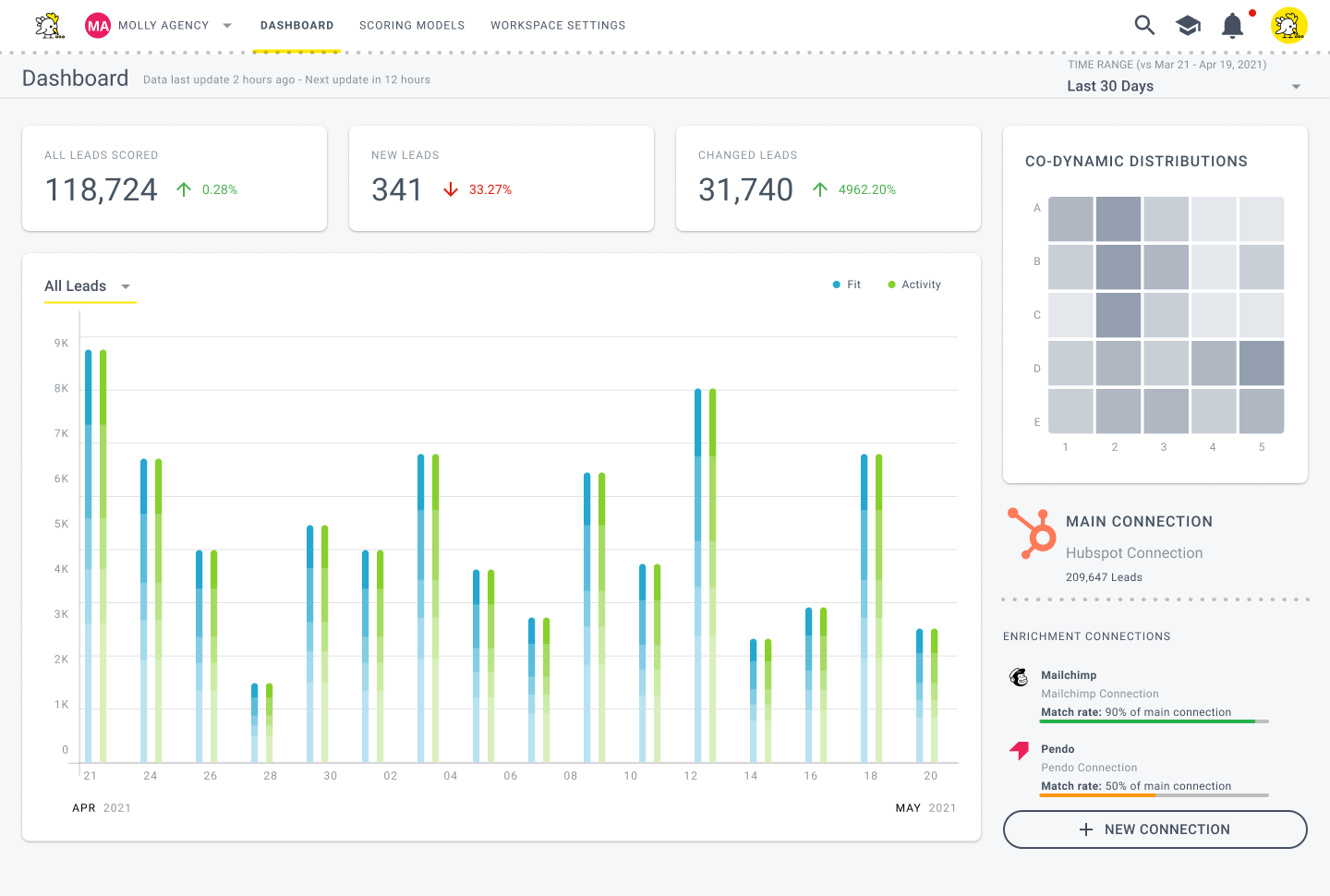 Lead scoring boosts conversions, as it helps you reach out to leads when they're ready to buy. Join Breadcrumbs for FREE today and discover lead scoring for how it was meant to be.
Here's a final tip from Harriet when activating revenue intelligence in your startup:
Schedule instructor-led department training within a week of deployment.
"Lessons will still be fresh on go-day. After installation, continue training for several weeks to catch those who haven't yet absorbed what they need and for those who missed the primary instruction."

Harriet Chan, co-founder and marketing director of CocoFinder
Sounds simple, but it makes a big difference when getting buy-in from stakeholders.
Revenue Intelligence Impacts Your Sales Team And More
If you've been checking out revenue intelligence platforms online, you might have noticed most of them are geared toward salespeople (just look at the home and product pages).
But as you can see from the examples here, almost every department in the company — marketing, customer success, product — can benefit from using revenue intelligence in their line of work.
Start deploying RI in your startup. Gather all your deep customer data in a single source of truth, and turn them into an actionable revenue growth plan.
Coach your sales teams automatically and optimize their sales performance. Increase conversions from content you create based on the recorded sales calls. Analyze your interactions across all channels and improve on being more customer-focused.
And watch revenue intelligence boost revenue growth in front of your very eyes.
Breadcrumbs is on a mission to help startups accelerate revenue. Ready to implement revenue intelligence? Start with lead scoring to align your marketing and sales departments. You'll get several steps closer to converting strangers to customers. Sign up for your FREE Breadcrumbs account today.