Marketo Engage is a sophisticated CRM and data analysis tool that helps you keep track of every activity that individual leads are taking on your site– even if you don't know who they are just yet.
Your sales and marketing teams can leverage an exceptional amount of data with Marketo to not only nurture the leads that you already have but also to gain insights into how to improve the overall customer acquisition pipeline to better appeal to future leads, too. And both of these tasks are made easier thanks to their native lead scoring system.
Marketo lead scoring system has some solid features, but you need to know exactly how to use the system if you want to get an accurate analysis and higher-quality lead ranking data.
In this post, we're going to go over 4 essential tips for Marketo's lead scoring tool, and we'll also take a look at why you may want to opt for a more specialized lead scoring tool like Breadcrumbs instead.
4 Tips And Tricks For Using Lead Scoring In Marketo
Marketo's Engage platform has some great lead scoring features, and using these four simple tricks will help you get the most out of the tool.
1. Group Activity Scoring Into Individual Smart Campaigns
Activity scoring helps you assess leads based on the type of activity and interactions they've had with your brand.
If, for example, they've visited a certain page on your site, they might get one point. If they visited a page three times, maybe that's worth two points.
In order to best sort out the data in a way that Marketo can interpret effectively, we strongly recommend grouping activity scoring into its own smart campaign. This will make it significantly easier for you to locate exactly what criteria you're looking for later on to review them, and to make any changes as needed.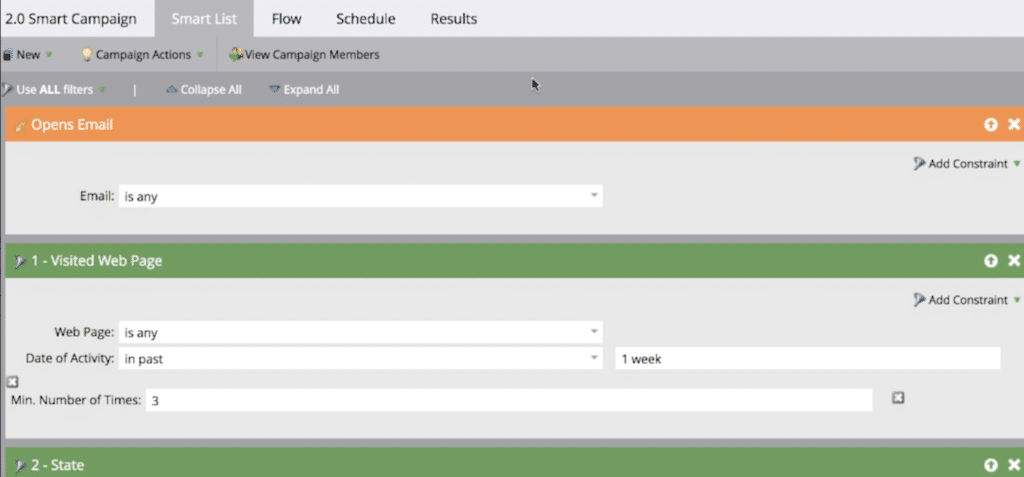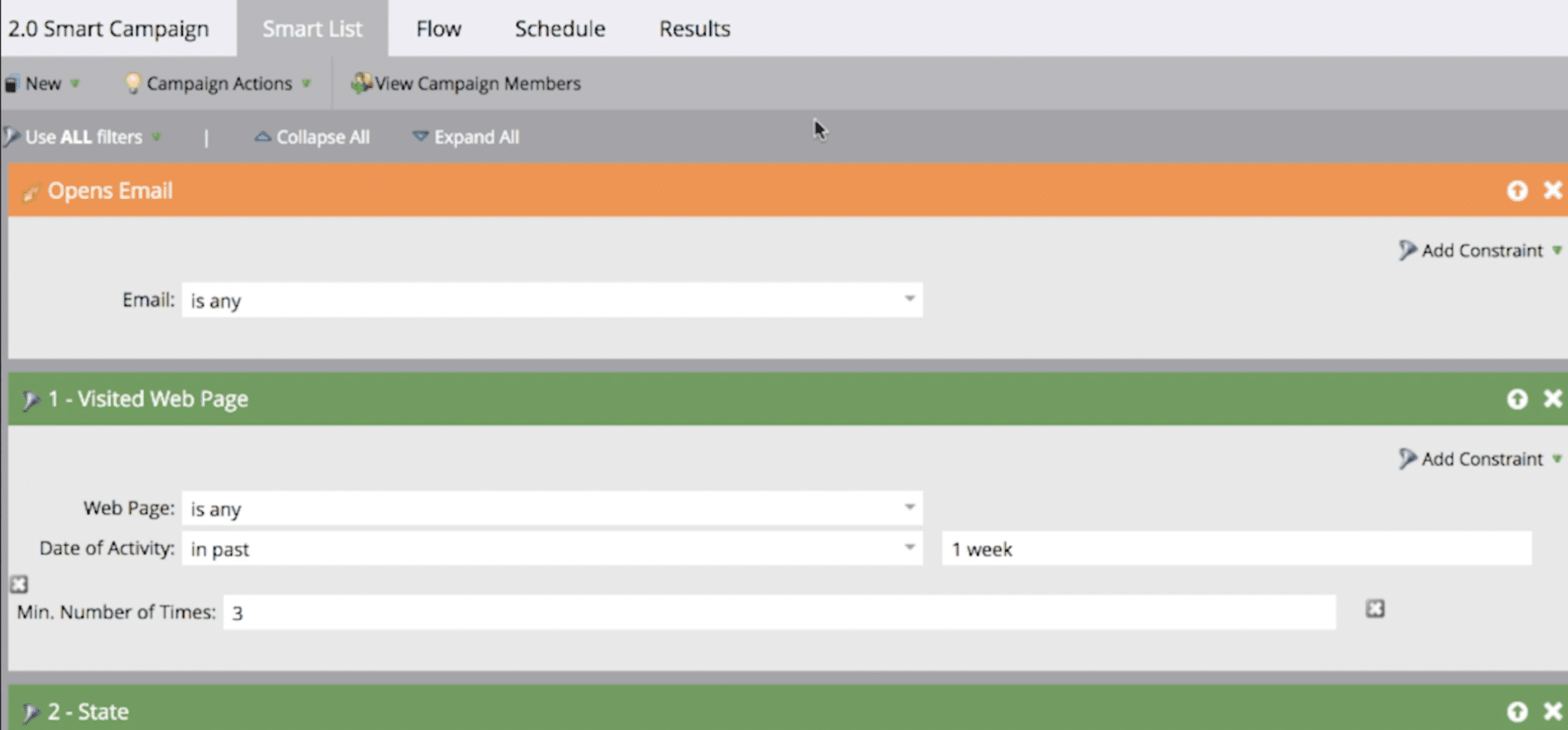 This is crucial because lead scoring is not static; as your business, the market, and your audience evolve, your lead scoring ranking system will change, too. Making it easy to adapt is crucial to long-term success with the tool.
2. Establish a Batch Smart Campaign to Re-score Your Database
Lead scores for individual contacts are insanely dynamic. Someone who got in touch with your brand three days ago is a much hotter lead than someone who last contacted your brand a month and a half ago.
As time goes on, some leads may drift away, while others engage in more types of activity with your brand in some way.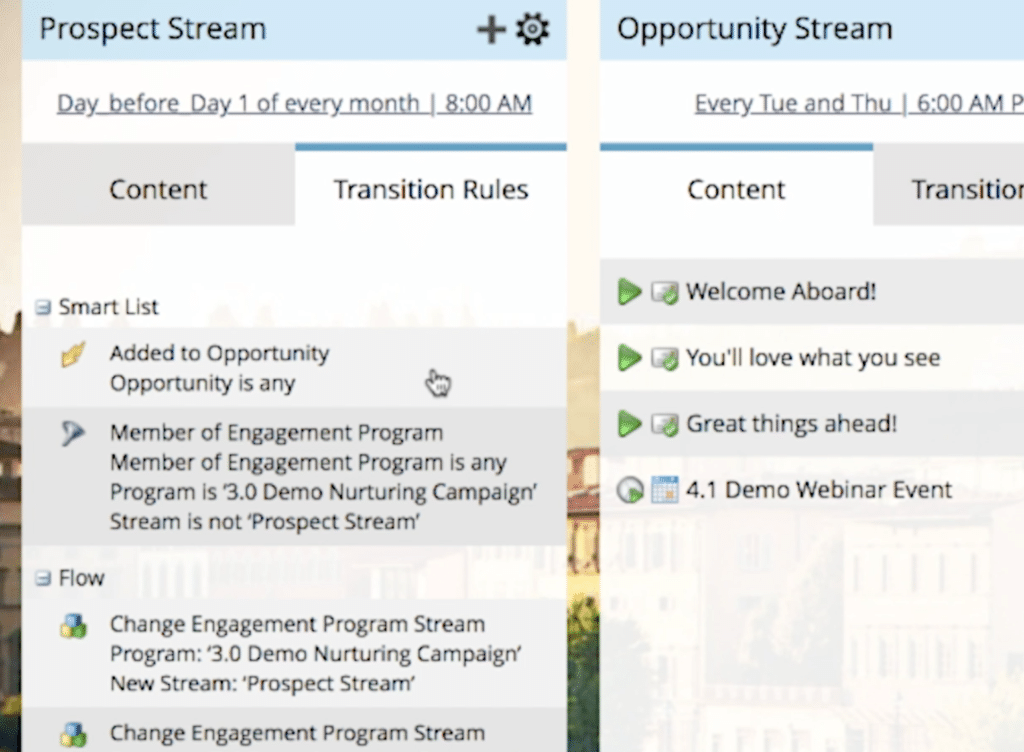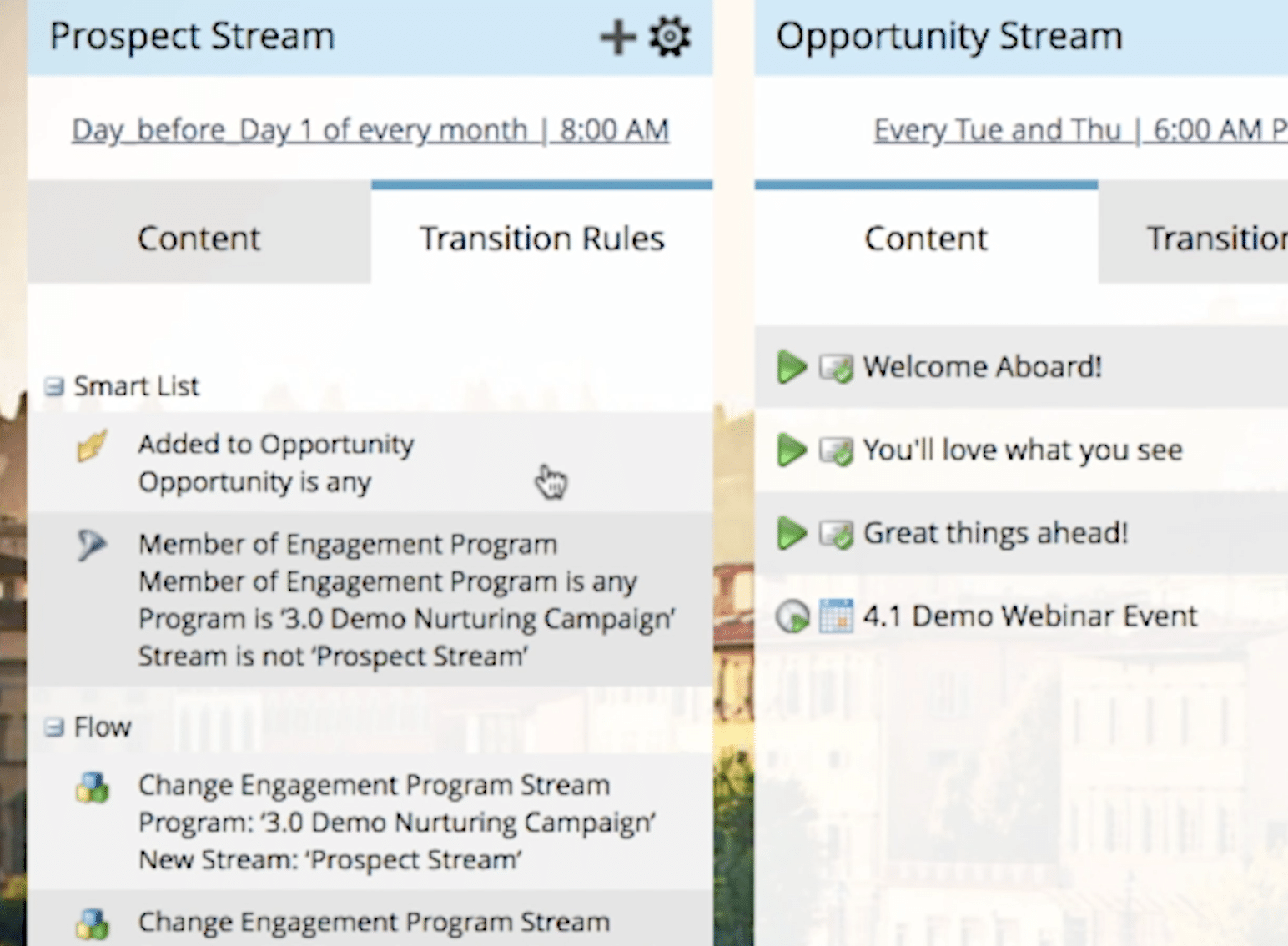 Because of this, it's essential to set up smart campaigns that are designed to re-score your entire contact database regularly. We recommend doing this weekly, but conducting re-scoring at set intervals like once every other week or once a month can work, too. This allows you to have the most current, accurate, and up-to-date scores for every single lead in your CRM, which is a crucial part of data hygiene and means more reliable data for your team.
3. Deduct Points with Negative Scoring
Lead scoring isn't just about wracking up positive points one (or two, or three!) at a time for each positive attribute that a lead has, because most of your contacts will have positive and negative attributes.
Say that you're renting out office spaces to companies. Your target audience is made up of mid-level SaaS brands that want open-concept office space and large break rooms for their team, and who will stay in a space for at least two years.
A company comes along and they're a mid-level SaaS company with 20 employees (and with intentions to scale to 35 soon), who inquire specifically about the number of break rooms and if open-concept layouts are possible. They build up to 25 different points with positive criteria… but then only want to sign a six-month lease.
That six-month lease is a negative attribute, so you subtract a point from their score. And then you find out that they're a brand new company (whereas your target audience is established and has been in business for 3+ years), so they lose two points for that as they may not be a stable, long-term renter.
This is why negative scoring is so important. To get an accurate look at your contacts, you need to factor in the negative right alongside the positive, because it can skew things significantly.
Marketo has strong negative point features, allowing you to deduct points from the lead scores of contacts that take activities like hard bouncing or unsubscribing. These are small actions that are easy for your team to miss otherwise, but that are massive indicators of how relevant the lead is for your business.
4. Reset Lead Scores to Zero Before Rescoring
If you want to make sure that all of your lead scores are as up-to-date as possible (which you always want to do for reliable and actionable lead ranks), you can reset each lead's score to zero every time before an individual is ranked.
The idea here is to put everyone on a clean slate in order to size them up more effectively. This can be a little time-consuming though, as it requires you to re-score person records if even one single thing has changed like an email was clicked through or a title was changed. It takes extra effort, but it can absolutely be worth it.
5 Reasons Why You Should Consider Using Breadcrumbs for Lead Scoring instead of Marketo
Marketo Engage clearly has a decent lead scoring tool that offers some strong features, including the ability to track individual contacts even if you don't know exactly who they are yet. This is a major asset to brands who want to know which leads need to be contacted when, and potentially even with what offers.
That being said, we strongly recommend looking into third-party platforms that specialize exclusively in lead scoring. Breadcrumbs.io is one of those tools, offering advanced lead scoring capabilities and complex but accurate ranking models that will give you more actionable scores. And the good news is that you can connect Marketo's data to Breadcrumbs so we can do the heavy lifting for you.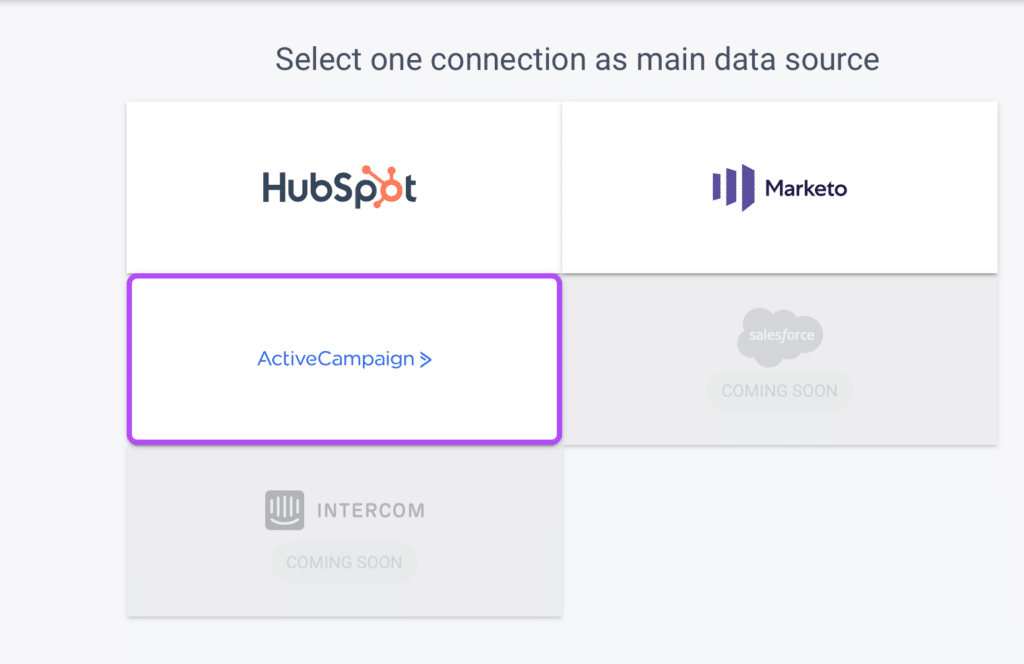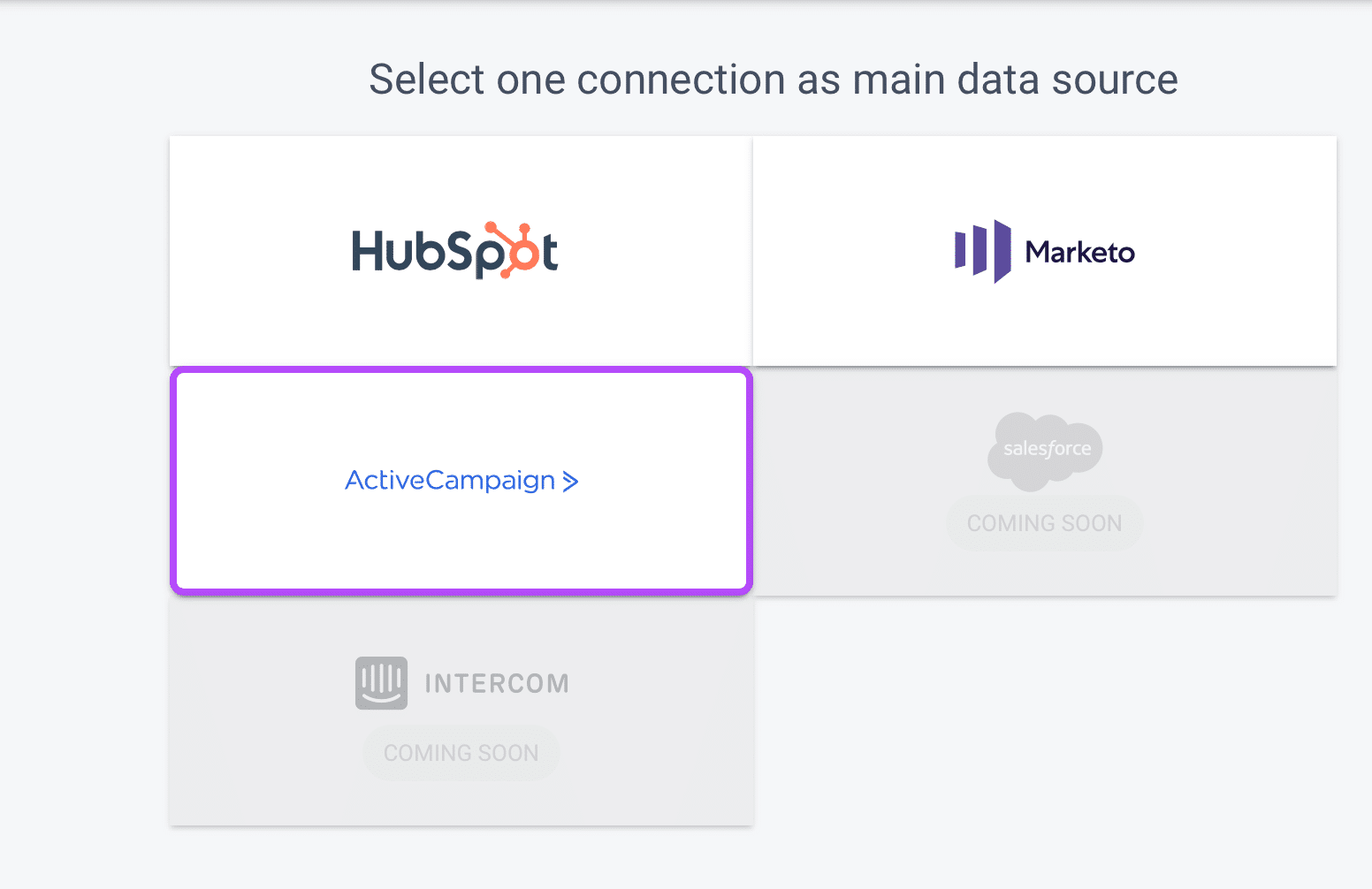 There are a few core reasons why we strongly recommend using Breadcrumbs instead of relying on Marketo's lead scoring features. Here's why:
1. We Do Much More Than Just Scoring Leads
While Marketo's lead scoring tool focuses on the basic elements of lead scoring, Breadcrumbs goes beyond just giving each of your known leads a simple score.
We look for revenue opportunities across the entire journey in addition to offering high-quality lead scoring tools.
Because of this, we call it "contact scoring," since it encompasses every step of the customer journey, not just confirmed leads.
Our algorithm works to do the following:
Identify upselling and cross selling opportunities. Cross selling and upselling allows you to increase average order values and keep customers engaged. Even after an initial lead has converted, you can use our contact scoring capabilities to look for additional sales opportunities.
Identify hot leads and send them to your sales team right away. Handling only the most qualified leads to your sales team results in a higher percentage of closed deals and less time wasted, and we help make sure that your sales team is reaching out at exactly the perfect time to close or extend a deal.
Prevent Customer Churn Before it Happens. With contact scoring, you can rank even existing customers based on such factors as login activity, product usage, and if they've stopped interacting with any page on your website. These contacts can be sent to your sales and customer service teams to prevent churn before it happens.
2. We have a dedicated dashboard exclusively for lead scoring
Our lead scoring analytics aren't just a bonus feature that's integrated with other analytics and reporting; they're the entire point of everything we do and everything that you use Breadcrumbs to accomplish.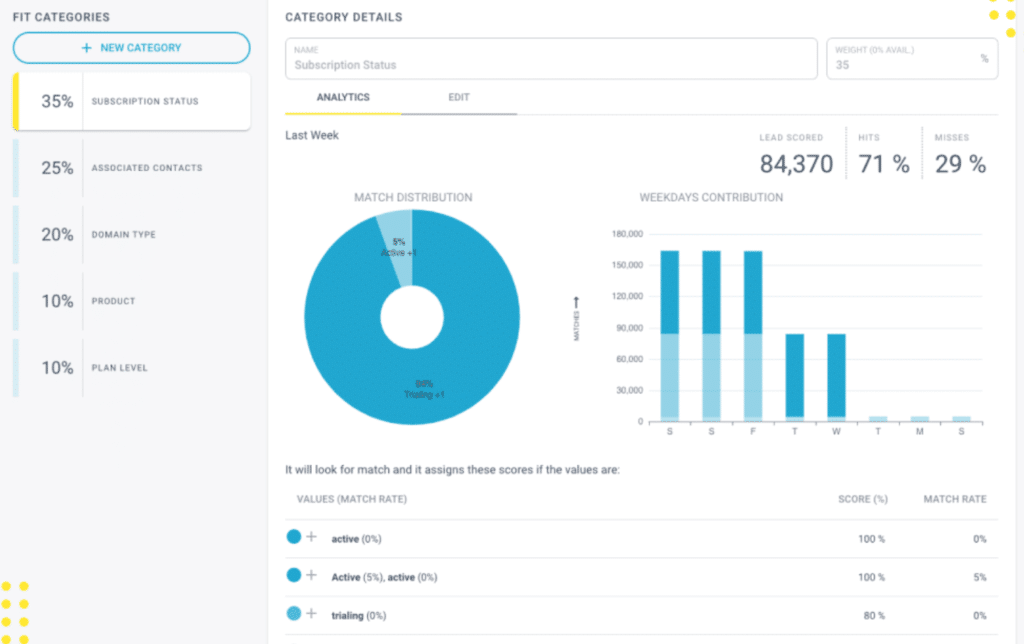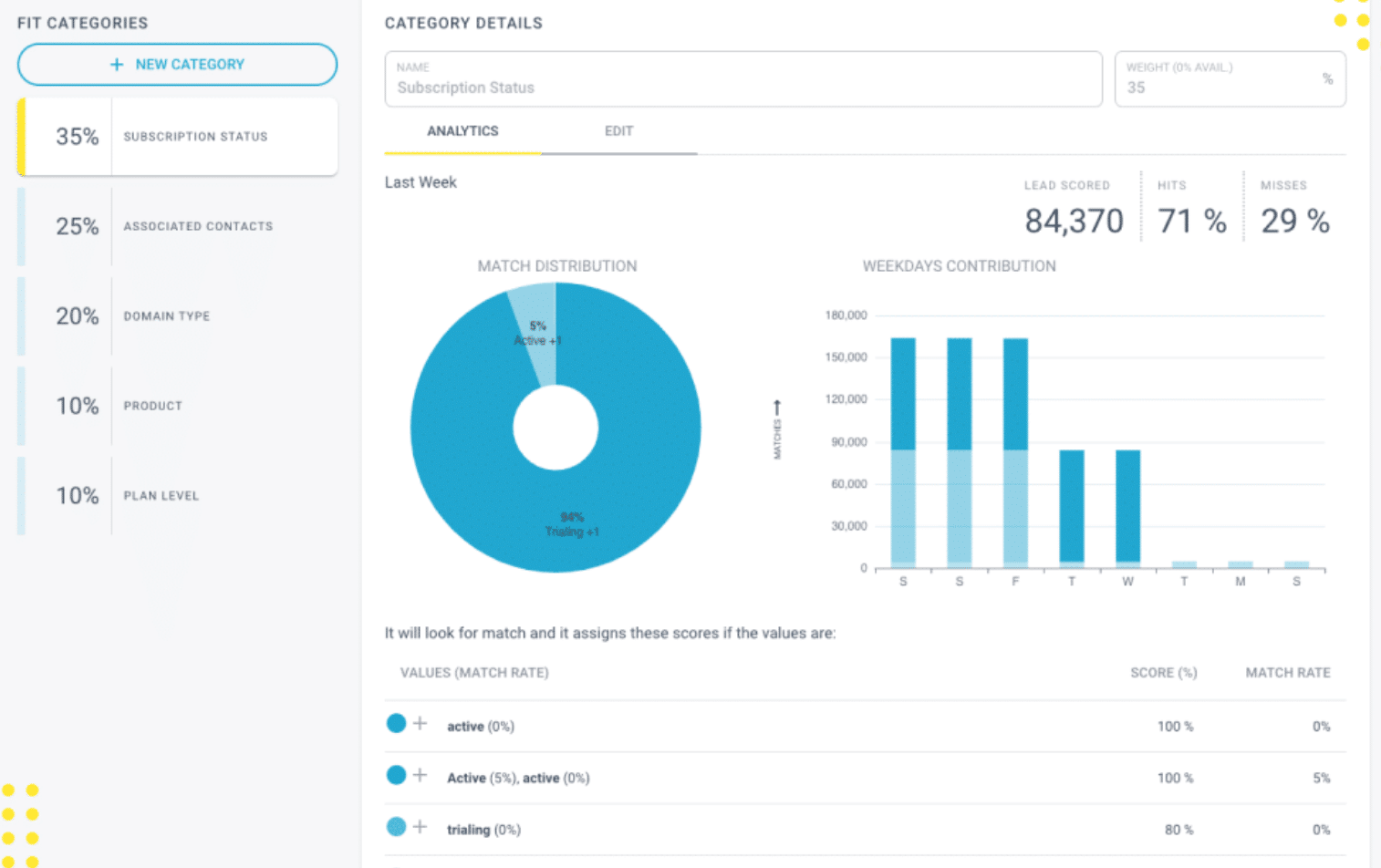 This means that the data we have is focused entirely on lead scoring, giving you much more insight into how different factors are influencing your lead scores. This information can also help you identify leads that are going to be most ready to convert and potentially even on what offers.
3. We Grant Historical Views Into Lead Score Trends
Your lead scoring criteria– and an individual lead's score— will not remain static over time. That's because proper lead scoring is dynamic, changing as needed and updating along the way.
Most tools will only show you a lead's current score as it exists right now. At Breadcrumbs, however, you can look back into lead score trends to see how they have impacted your business and even potentially what your sales or marketing teams could do differently to nurture conversions moving forward. This is something that most lead scoring tools don't offer, despite how useful it is.
4. You Only Need a Single Configuration for Recency, Frequency, and Decay
In Marketo, we already mentioned how you'll need to set up multiple different smart campaigns to effectively factor recency, frequency, and time decay data into an accurate lead score.
That's not the case with Breadcrumbs. You only need to set up a single configuration that will account for all of this data, and you can edit each one manually at any time as needed. This gives you a more accurate look and a better way to analyze complex data.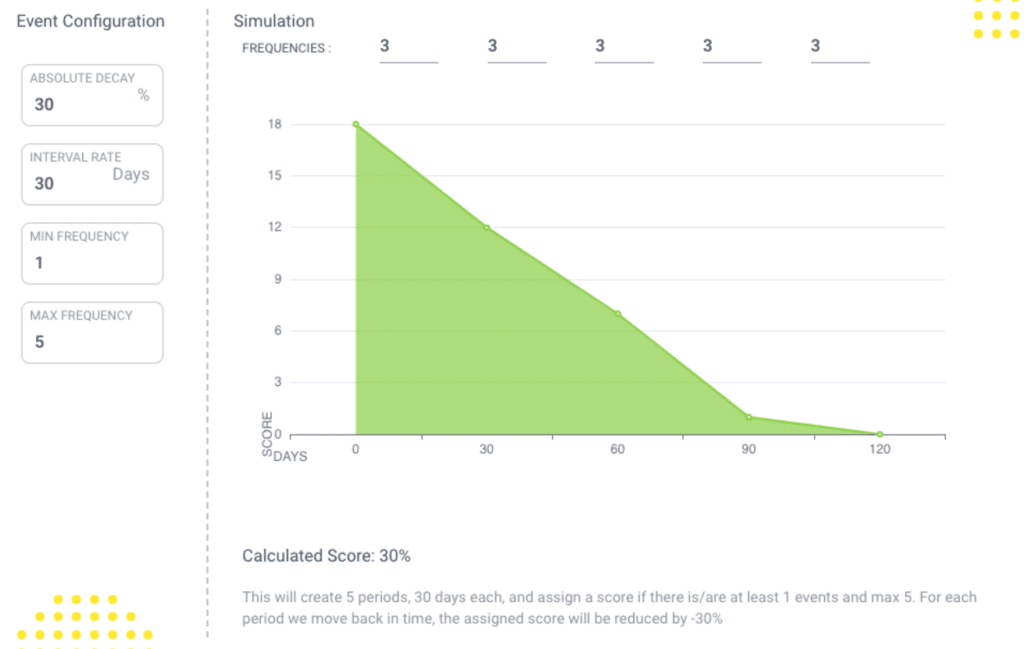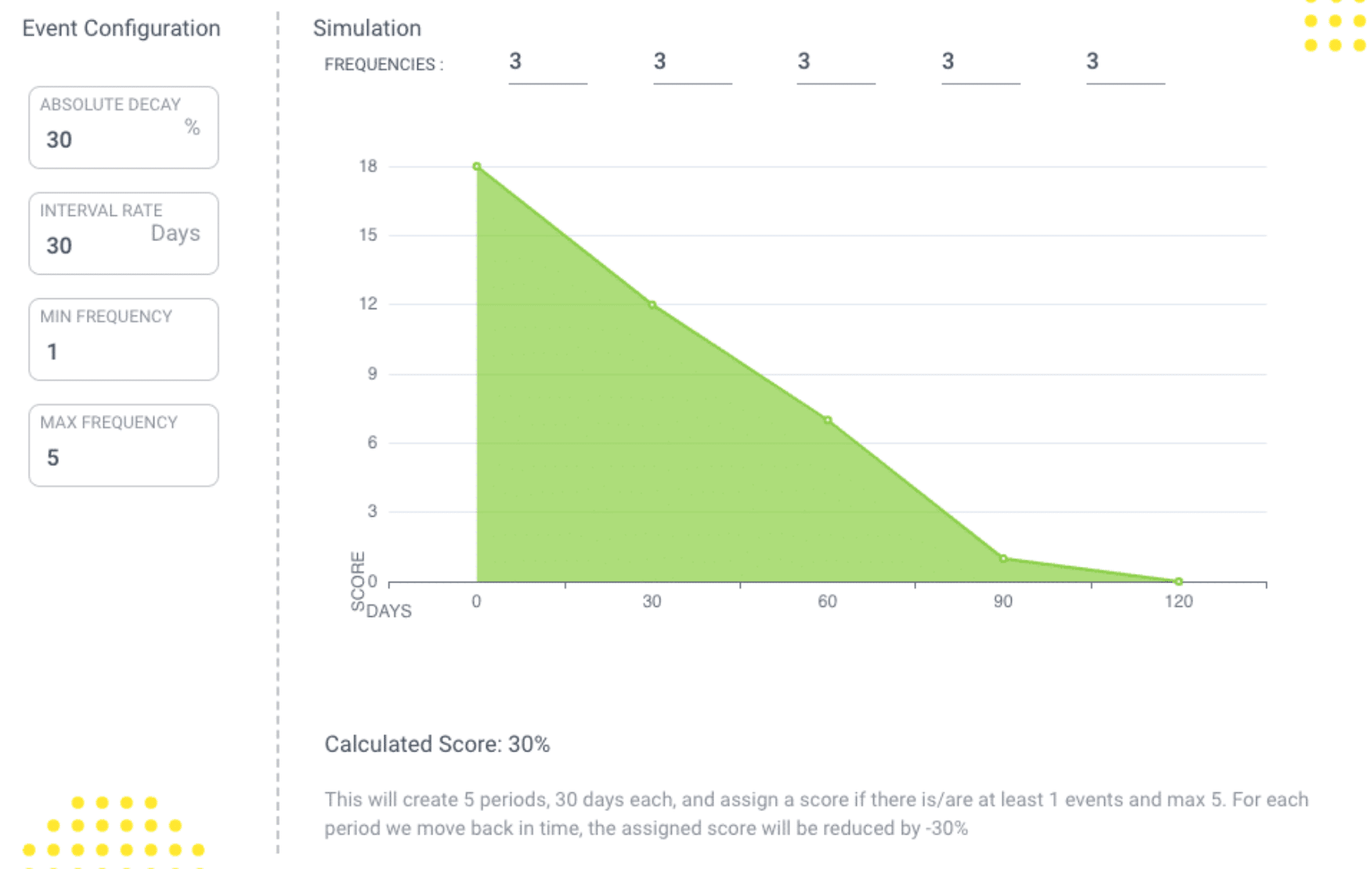 And this isn't nearly as complicated as it sounds for our users; we'll automatically recommend the best scoring model template based on your business type and the customer journey step you want to focus on.
5. Get Co-Dynamic Lead Scoring
Marketo offers numeric lead scoring. You only get a number for each contact based on relatively static criteria.
Breadcrumbs offers co-dynamic lead scoring right out of the box. You track multiple different lead scoring criteria at once, allowing you to better see how different factors are impacting individual leads and giving you more actionable information right away.
Final Thoughts
Marketo has a decent lead scoring tool that can help businesses gain information to identify hot leads, and the four tips we've discussed above can certainly help you get the most out of their native lead scoring tool.
In order to really get the most out of Marketo's data, however, we strongly recommend that you sync that data with Breadcrumbs and let us take over with our lead scoring models so we can give you co-dynamic, up-to-date, and big-picture data that you can take action on right now to improve every step of your customer journey and maximize revenue.
Want to see how Breadcrumbs can help you accelerate your business's revenue and growth? Book a demo with us today!