Your go-to-market (GTM) strategy is all about defining who your target audience is, what kinds of messaging will resonate most with them, and how to best position your product for launch for your chosen ideal customer profiles (ICPs).
This is a big job, and it's no surprise that so many B2B and SaaS brands struggle to find their footing here.
The good news is that the right tools can make all the difference.
In this post, we're going to look at seven of the best go-to-market tools for RevOps teams that are on the market right now, and we'll share some tips on how to find every tool in your tech stack that you need.
What Are Go-to-Market (GTM) Tools & Why Do You Need Them?
Your GTM strategy focuses on understanding your audience and how you can fit your brand into the market for a successful launch.
GTM tools, therefore, are any kind of tool or software that can help you achieve this purpose.
This can be anything from project management software to advanced analytics.
For the purpose of this post, we're going to focus predominantly on strategic tools that RevOps leaders need. So we're going to go beyond project management tools (which are still important, and for the record, Asana has our vote!).
Instead, we'll look more at the specialized software that can help you better position your product and understand your audience—and get it right the first time.
The 7 Best Go-To-Market Tools for RevOps Leaders in 2022
There are plenty of different GTM tools that RevOps leaders will be interested in, but we've narrowed this list down to a tight seven that will cover your bases. With these seven tools, you should be able to create a strong GTM strategy that gets you started off on the right foot.
Let's take a look at each one.
Go-To-Market Tools #1: Breadcrumbs
You know, Breadcrumbs had to be at the very top of the list!
Breadcrumbs is a contact scoring SaaS tool that utilizes first-party data directly from your CRM and analytics in order to help your team understand who your most high-value prospects are and identify them accordingly.
We say contact scoring instead of the more conventional "lead scoring" because our tool includes leads, but it's not limited to leads. You can also use Breadcrumbs' different templates to look for cross-selling, upselling, and re-engagement opportunities, too.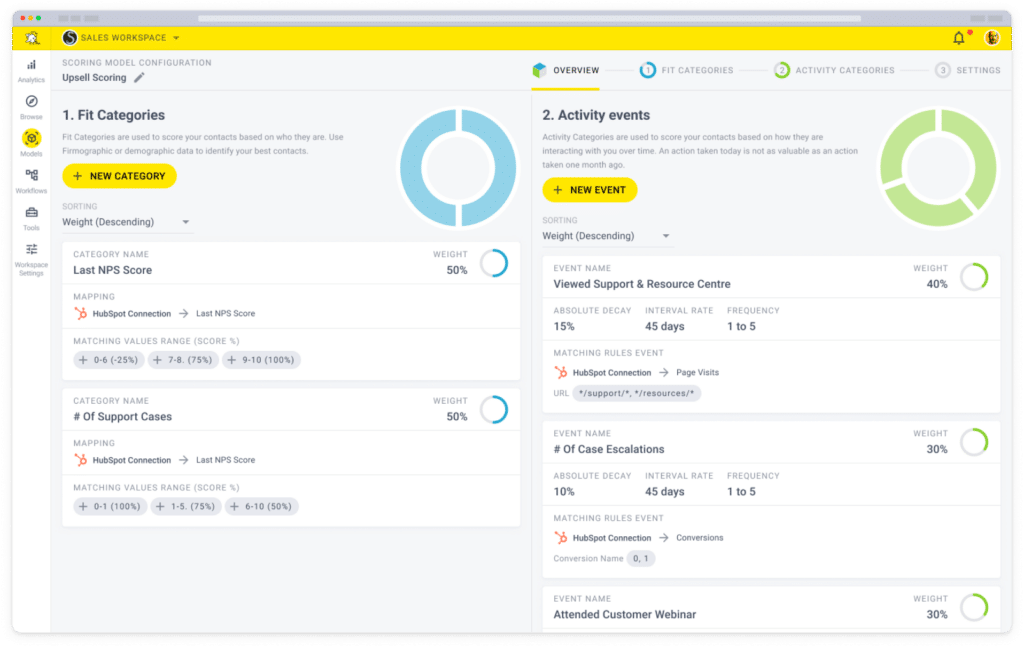 Unlike most other tools on the market, we use a co-dynamic lead scoring approach that takes both fit and activity into account. This means that, unlike most tools out there, we aren't looking at just the type of company the lead is working for or how often they opened your emails; we look at both. 
And more importantly, we take both frequency and recency into account. 
If your team wants to sell more early on and learn more about what traits indicate high-intent leads or contacts, this is the tool you need.
You can book your free demo here.
Go-To-Market Tools #2: Breadcrumbs Reveal
Defining your ICP is one of the most crucial parts of developing a strong and effective GTM strategy. If you fail to do this (or struggle to do it well), the entire product launch may suffer as a result. Having a tool that helps with this, therefore, is crucial.
Breadcrumbs Reveal is our new free (for now!) tool that specializes in ICP analysis and data collection. All you need to do is sync with data sources like HubSpot or Salesforce, tell us which segment of contacts you want to use to define success (like high-paying customers or those on a particular plan), and then let us do the rest.
We can help you learn more about what your ICP actually is. We do this by showcasing which attributes are the best predictors of revenue for your business as it exists right now and not just in a theoretical sense.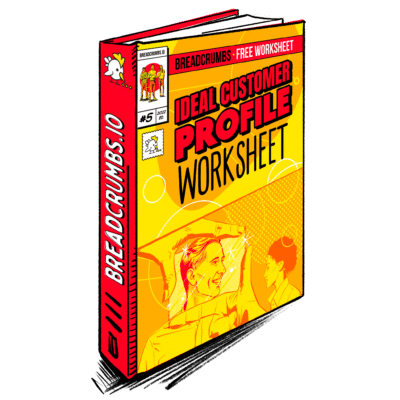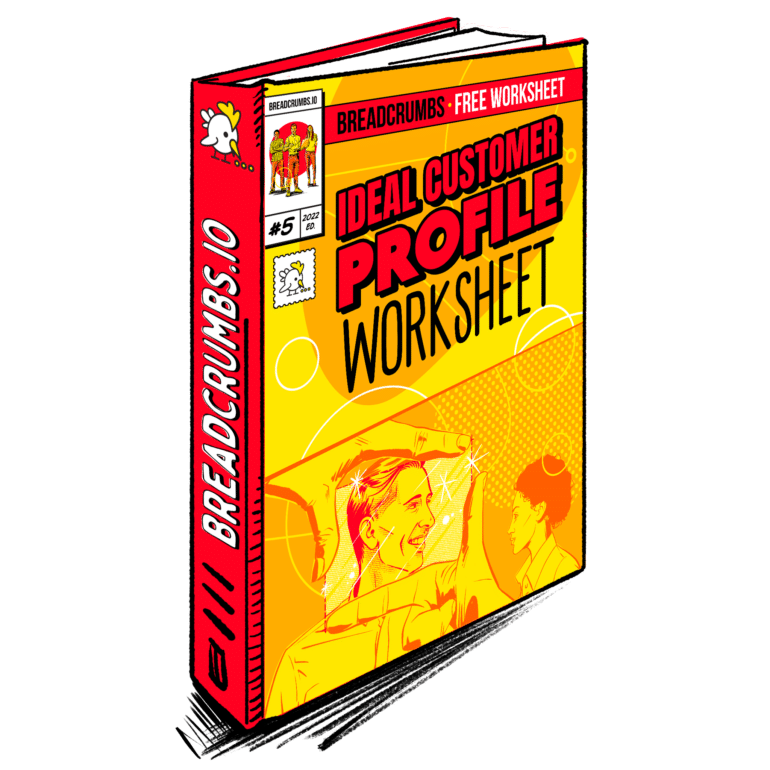 Ebook
Ideal Customer Profile (ICP) Worksheet
Learn how to create an Ideal Customer Profile and build a successful sales strategy with this Ideal Customer Profile (ICP) Worksheet.
Interested in trying out Reveal for your brand? Right now, the first 1,000 signups are free. Get free access today while you still can here.
Go-To-Market Tools #3: ActiveCampaign
There are so many great customer communication platforms that have strong automation features, but ActiveCampaign is my go-to choice.
ActiveCampaign really covers all your needs here for a large number of marketing platforms. These are some of the features that are useful for RevOps leaders getting their GTM product launch strategies and campaigns in place:
Email marketing features, including high-converting templates and designs
Marketing automation features
CRM and sales automation features
Customer service and support tools
As you're creating your campaigns, this is a great platform to use. You can split test emails with new leads to see what they respond to, helping you finetune the messaging of your GTM strategy.
You can set up streamlined marketing automation so that, for example, send a 1:1 email when users click a specific link in another email. This will help your team be ready for launch, ensuring you have an efficient and streamlined approach from the get-go.
Go-To-Market Tools #4: PartnerStack
Launching a product is hard to do on your own, and having the right partnerships in place can undeniably help.
Finding the right partnerships, of course, is essential. PartnerStack can help with that.
"Partners" here really means affiliate partners in most cases— people who already have an engaged following that trusts them and their recommendations. They'll learn about your product and help spread the word to get people excited and signed up in time for launch.
PartnerStack will help you identify and recruit the right partners that have the right audiences. It also comes with an entire suite of tools to help onboard new partners, track their conversions, and reward them accordingly. This even includes flexible or customizable offers for each individual partner you have, giving you more options for how you want to work.
Go-To-Market Tools #5: Userpilot
Userpilot is a product growth analytics platform that has a wide range of features that can be dead useful for brands creating and implementing their GTM strategy.
This is one of the tools we recommend having ready and on deck both for beta testing and the official launch stage.
They have the kind of growth insights that can help you discover how to increase product stickiness to reduce churn, showing you how to optimize the user experience based on different customer personas and ICPs. This is made possible with pure data and split testing capabilities thanks to the tool.
This includes product management, product adoption features, and UX design help.
Their features start at user onboarding and it goes all the way through to customer retention.
There are also their engagement and customer feedback features to consider.
The engagement features allow you to set up in-app offers or suggestions that will be triggered by users' actions or the segment they belong to.
And for the feedback feature, you can send out customer surveys and receive invaluable, direct first-person feedback from the people who matter most: The ones who use the tools themselves.
Go-To-Market Tools #6: Gong
Gong has described itself as a "revenue intelligence" tool, and we'd say that's pretty right on the money.
This is an intensive analytics tool that will give you massive visibility into how well your deals are working, how well your team is performing, and what's happening in your chosen market.
One thing that we really love about this particular tool is that its insights are real and actionable; you aren't just getting fields of data that you need to interpret for yourself.
When it comes to team member recommendations, for example, each individual team member will get detailed suggestions that can help them improve on their sales calls. Maybe Mike needs to talk less about pricing because that's not your core value offer, and Allie needs to talk much more about benefits to really sell to the customers.
These are small details that could otherwise be missed, even by great managers, but that can make a massive impact on your overall revenue.
As far as RevOps GTM tools go, this is an invaluable one.
Go-To-Market Tools #7: ZoomInfo
Most GTM strategies that include a RevOps team focus on aggressive growth and sales periods early on.
ZoomInfo can be a useful tool when you're looking to rapidly sell and launch your product effectively. It's another analytics tool that has insights you can use for sales, marketing, operations, and even finding the right candidates for open positions.
Some of their best features that make it a relevant GTM tool for RevOps teams include:
Conversation intelligence based on sales communications
Data-powered website chat functions
Phone and email automation
Contact and company search to give you an enormous database of leads to contact
Buyer intent tracking
Website visitor tracking
Go-to-Market Tools: Final Thoughts
Creating a solid GTM strategy and implementing it is no easy task, and it's absolutely a high-pressure one. If you want a successful product launch to get things going strong right from the beginning, you need to have the right strategies and tools in place.
Each of these 7 GTM tools is a great fit for RevOps teams that are focused on rapid revenue growth in the early stages of your brand. They can give you actionable insight, provide some automation, and help you not only gain new data but interpret it accurately. The importance of each can't be overstated.
Want to kick off your GTM strategy with the right tools? Sign up for Reveal free today!