Your marketing strategy calls for a new approach now that you're using your product as the main channel for acquisition, conversion, retention, and expansion.
In this PLG marketing guide, learn how to avoid common traps and what you should do differently to maximize your revenue in this new era.
Mistake #1: Focusing on the Wrong Marketing Metrics
According to Zendesk, 71% of customers expect companies to collaborate internally so that they don't have to repeat themselves.
It's hardly surprising customers feel this way.
Before the PLG movement, departments were operating in silos.
Customers would complain about the disconnected experience; product and customer success would go back and forth as they were on a different page; and marketing and sales would often clash and point fingers at each other when confronted with the dismal sales performance.
It's only a matter of time when resentment ensues, customer satisfaction hits an all-time low, and churn happens.
What to do for this PLG Marketing Mistake #1: Align your customer and product-centric metrics with the revenue marketing team.
To drive cross-functional collaboration, you need to align all customer-facing departments and agree on PLG-focused metrics.
Instead of focusing on the standard metrics like open rate and click rate, you need to switch to KPIs that center around customer success. We're talking about metrics like overall customer satisfaction rate, usage time, and daily active users.
You can do this quickly on a revenue acceleration platform like ours. Here's how you can get started:
Integrate your product analytics tool with Breadcrumbs
Determine what makes a product-qualified lead (e.g., signs three documents)
Connect your favorite CRM with Breadcrumbs
Determine what makes a sales-qualified lead in the Fit and Activity models (e.g., CMO checks pricing page three times within a week)
Set the lead scoring model live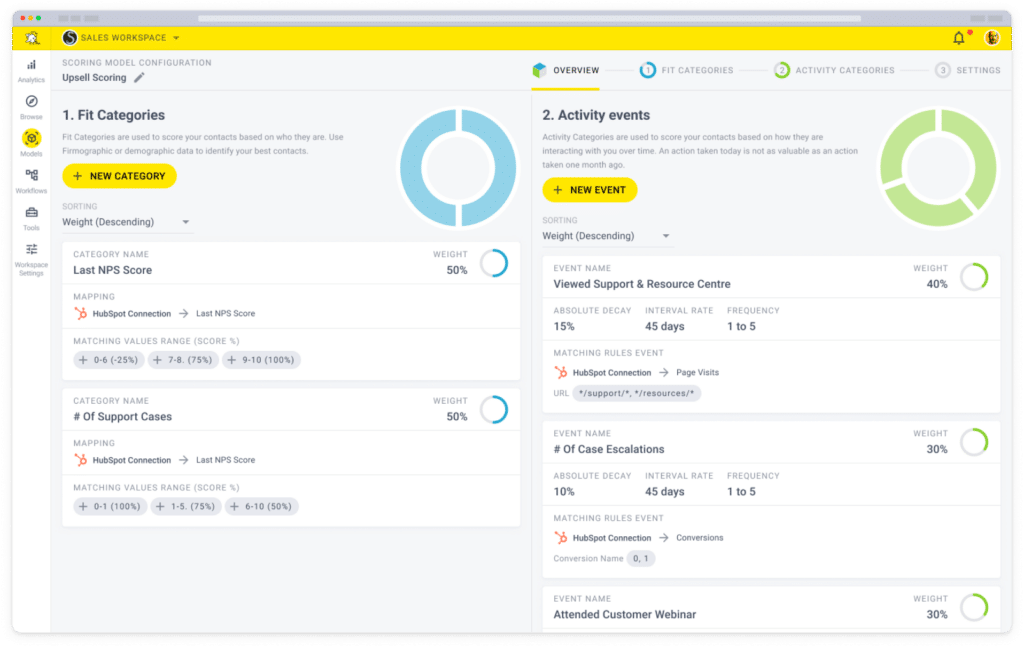 With all customer data on a single platform, the:
Product team can improve the product experience based on friction points, most frequently used tools, and the like
Marketing team can personalize emails based on activity and fit and nurture them to customer
Customer success can identify power users, cross- or upsell accordingly, and catch churn before it happens
Book a demo with Breadcrumbs to eliminate silos, promote cross-functional collaboration, and get started on PLG marketing today.
Mistake #2: Writing Too Much Content to Drive Awareness
Unless you're selling a unique product (like teleportation pads), you probably don't need to invest in overly basic content*.
*Author's note: If you do focus on content at the top of the funnel, I recommend giving it a unique spin (e.g., highlight the product's USP, add a different angle) instead of rehashing what's already ranking.
What to do for this PLG Marketing Mistake #2: Focus on bottom-of-the-funnel (BoFu) that showcases your product in action.
These BoFu content show high buying intent—it's search queries from prospects ready to buy right now.
Ahrefs is a pioneer in this approach (product-led content).
If you look at the SEO startup's blog and YouTube channel, you'll notice that the team often focuses on topics that showcase their product in action. It's impossible to see a post that doesn't mention their product.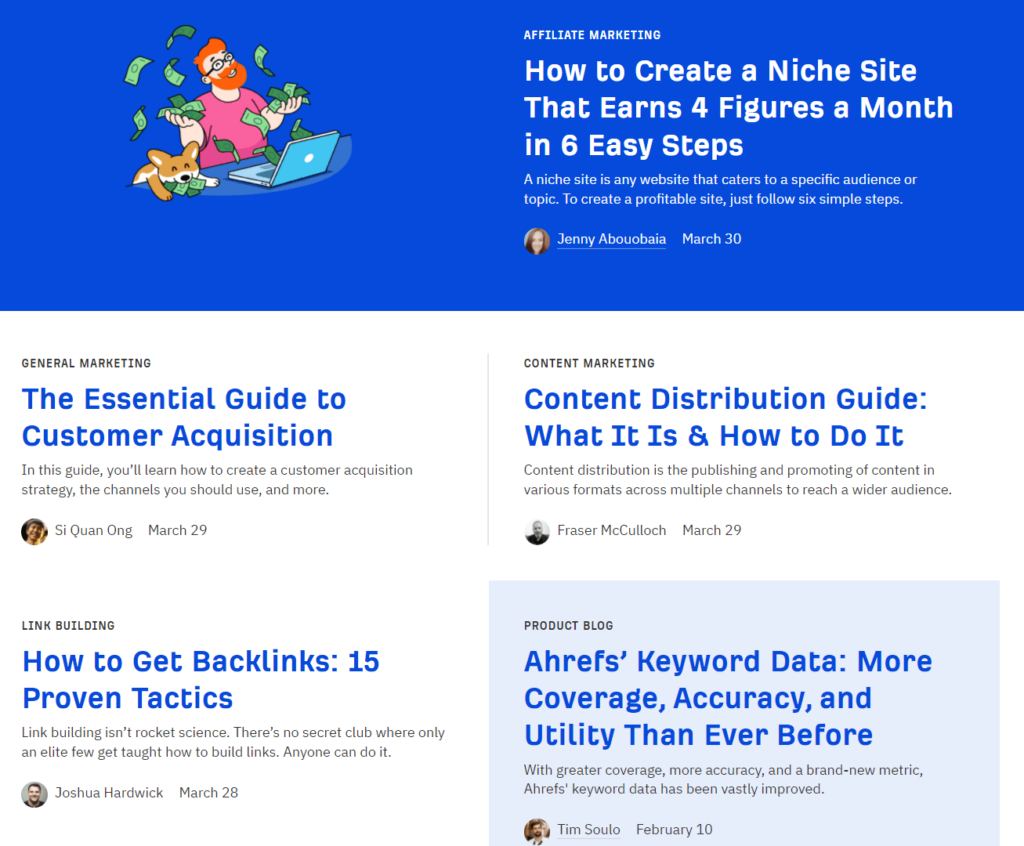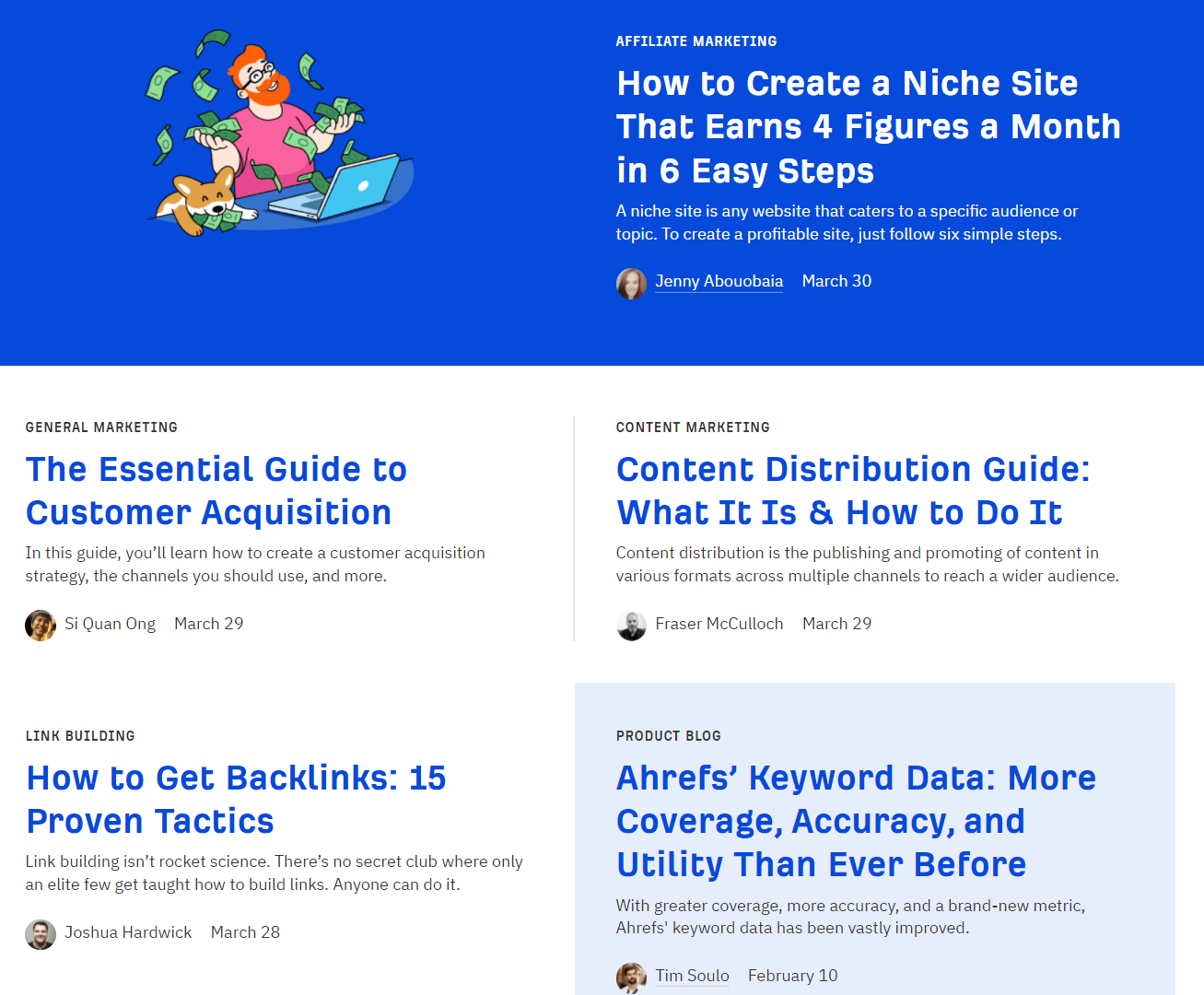 To replicate Ahrefs' PLG marketing strategy, consider the business potential score of your topics.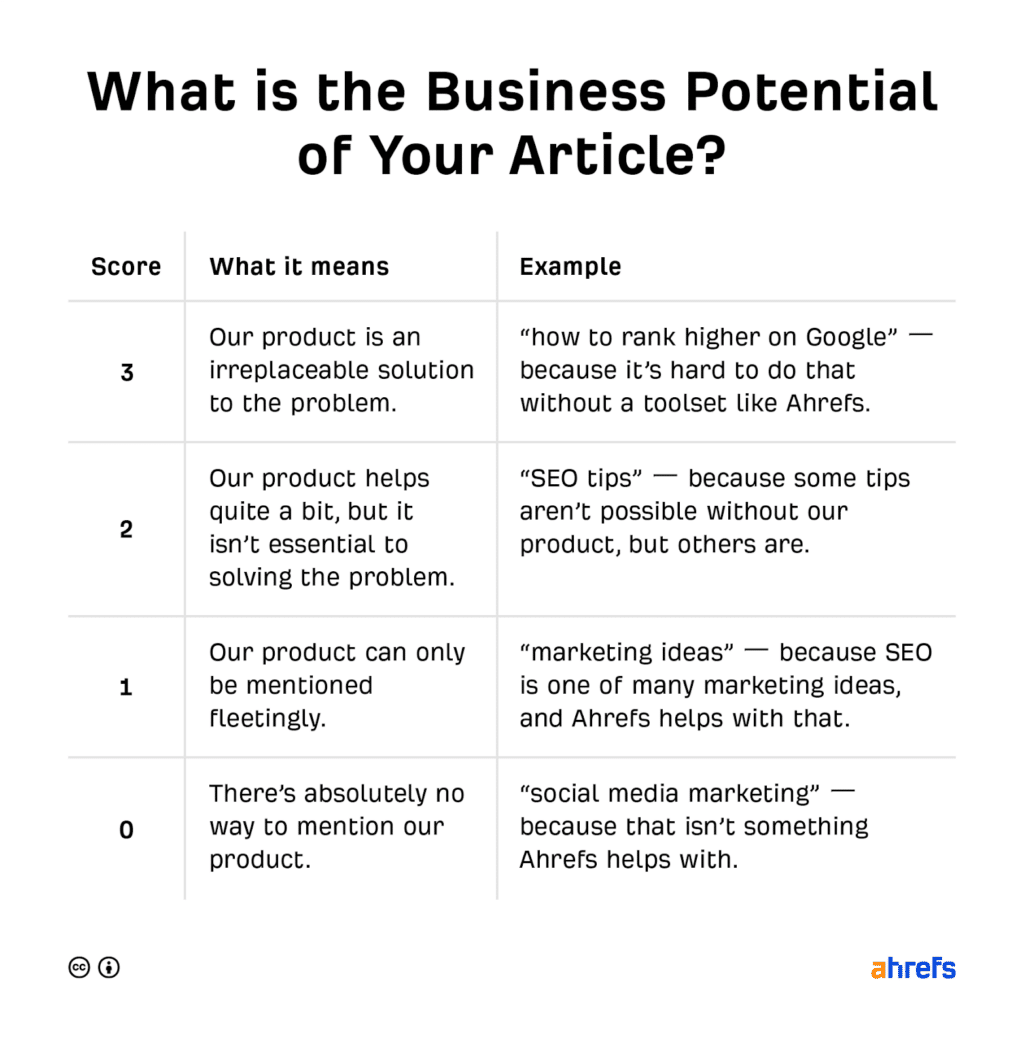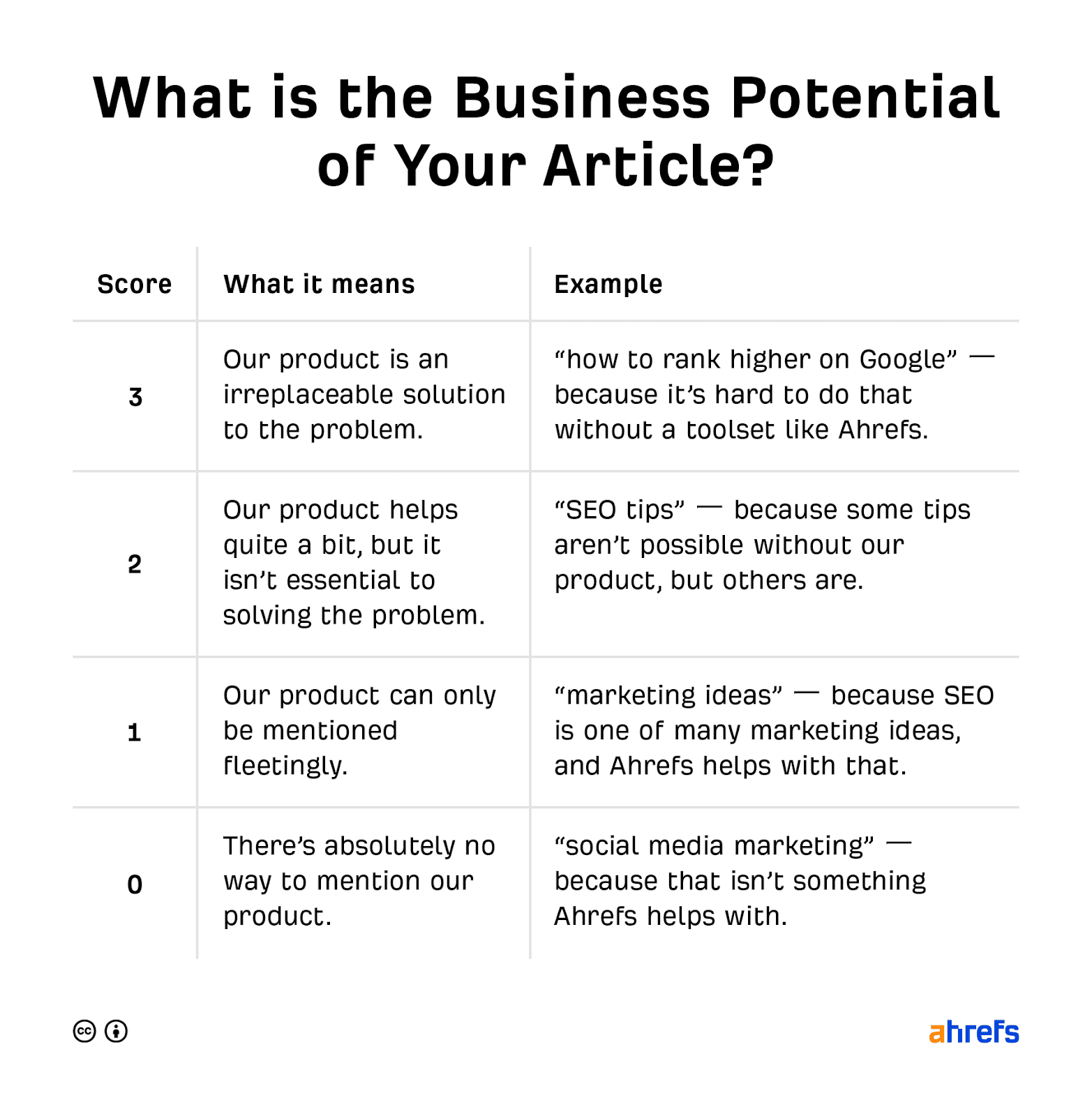 Here's what it might look like for a lead scoring product like ours:
Business potential score
Relevancy (i.e., what it means)
Examples
0
Completely irrelevant
"SEO tools" "Social media marketing" "Influencer marketing"
1
Somewhat relevant
"HubSpot alternatives" "CRM tools" "Sales tips"
2
Relevant
"Product analytics tools" "PLG onboarding"
"PLG marketing"
3
Highly relevant
"Lead scoring tools" "Revenue acceleration platforms" "Email verification"
With PLG marketing, the principle is simple:
Your product shouldn't only drive awareness. It should drive leads and sales.
Mistake #3: Burying New Product Features
Since PLG marketing mainly uses the product as the primary vehicle for acquisition, conversion, and the like, it'd be silly to hide your product's improvements.
What to do for this PLG Marketing Mistake #3: Communicate your product updates actively and wildly
Unfortunately, product updates have a reputation for being… well, boring.
Blame it on the writers who fill their product blog with jargon (i.e., technical writing, codes) without considering the end-users. Of course, if your end-users are developers, then by all means—go for it!
Here's an example of a product update done well.
Frase, an AI content writing platform, announces its latest service, Content Briefs, in its exclusive Facebook group.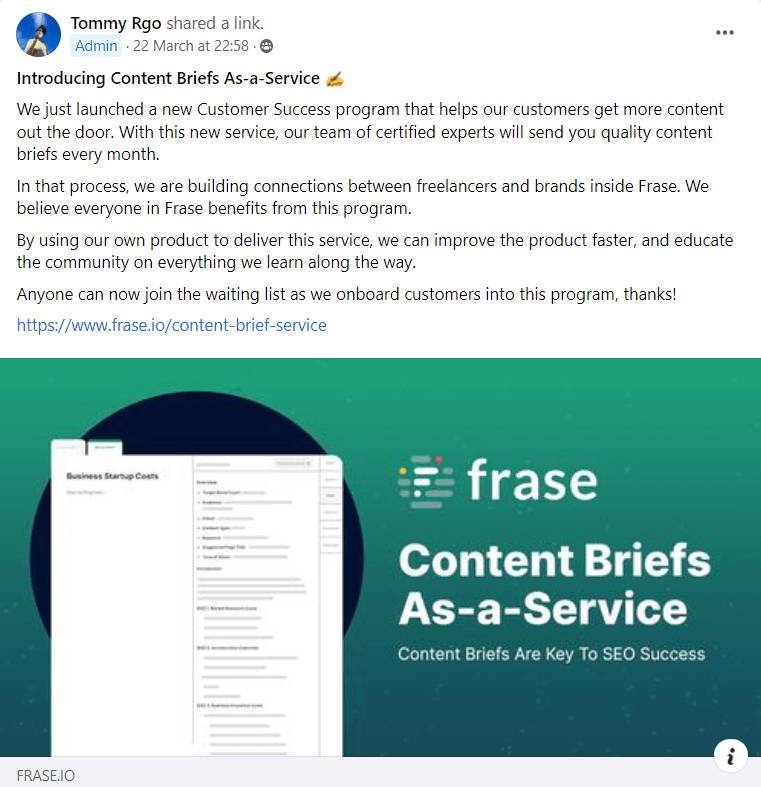 Why it works: Frase announces its new feature in a private Facebook group, fostering community and exclusivity ("First dibs, you hear it first!").
There's also another perk to notifying your latest product features in communities: Early feedback.
Customers can dish out constructive feedback for further product improvements freely. Below is a brief comment exchanged between a user and the head of growth and operations.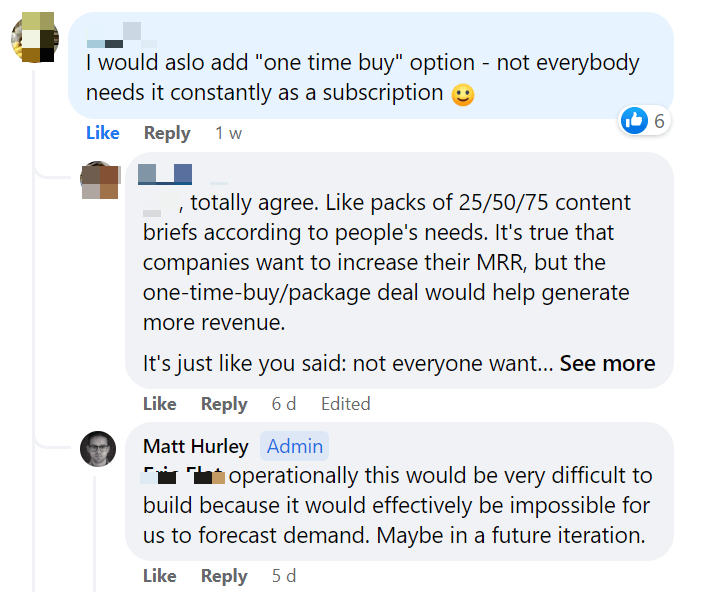 Other excellent places to promote your new product features include social media, public relations, and pop-ups in the product dashboard (a must in PLG marketing).
Mistake #4: Assuming Customers Recognize the Value of Your Product Right Away
Customers leave when they don't know how to use your product.
Just take it from the graph below, which brilliantly illustrates the importance of the "aha" moment (activation).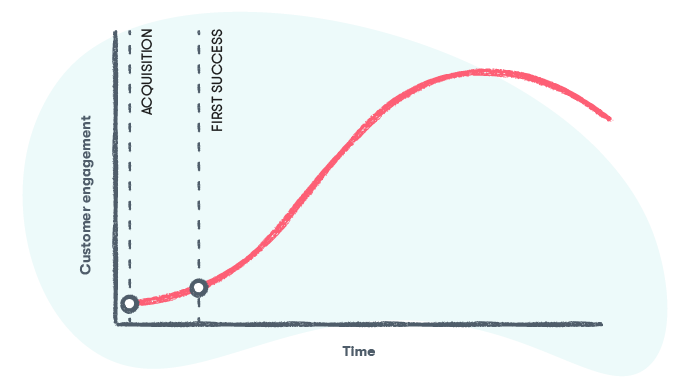 This proves one thing: It doesn't matter how many perfect customers you attract. Unless you make it a habit to educate users on your product's value, they will leave in a heartbeat.
What to do for this PLG Marketing Mistake #4: Make product education a core part of your product and marketing strategy.
There's no better example than DashThis.
KPIs and marketing metrics are at the core of this automated reporting platform. With at least a dozen data sets for each marketing channel, it's no wonder marketers forget what a particular metric represents.
Luckily, all metrics on the dashboard include digestible tooltips. Users who forget what a metric does can just click on the "i" icon to access the definition.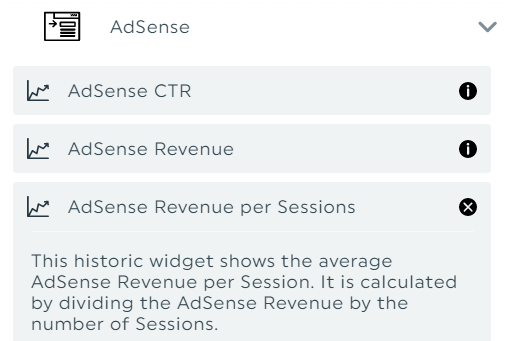 These visible and easy-to-understand tooltips eliminate frustration, which helps new users reach activation quickly and boost retention in the long term.
Now, what about on the marketing front?
Channels like webinars, blog posts, and knowledge bases educate existing customers on making the most of your product and attracting prospective customers facing the same challenges simultaneously.
Note how Clearscope* often hosts SEO webinars.
*Author's note: Clearscope is a sales-led company, not product-led. I'm adding it anyway, as its approach applies in the PLG context.
In this video, Clearscope co-founder Bernard Huang speaks to Grow and Convert co-founders, Benji Hyam and Devesh Khanal on their hyper-specific approach to producing ranking content.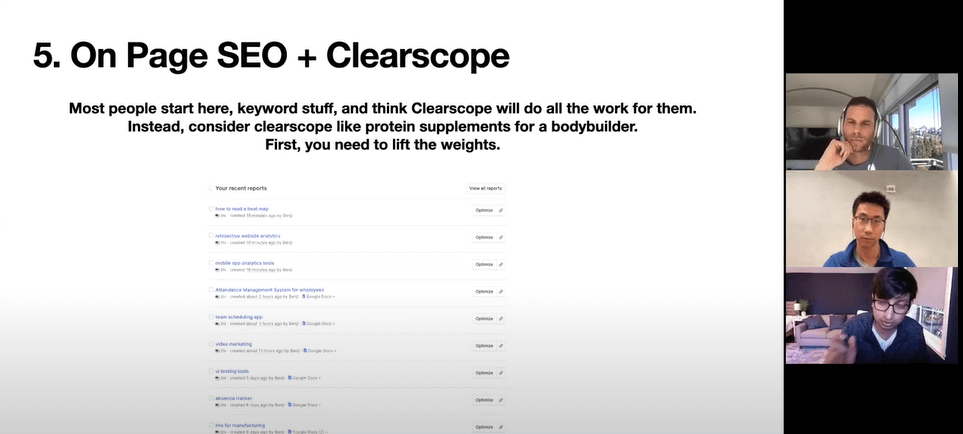 The co-founders covered their approach to ranking for competitive queries and showed viewers how Clearscope fits in their SEO workflow.
Likewise, the value-packed webinar illustrates the core value of the product (i.e., simplifies SEO optimization) to existing users and shows how it can help prospective customers achieve their content optimization goals.
Mistake #5: Neglecting Customer Feedback
Adding or removing features on a whim without considering your customers' perspectives is a surefire to lose their business.
Worse, customers are realizing this.
According to Microsoft, 53% of shoppers believe that their feedback will go ignored. It doesn't take a Ph.D. student to figure out that it's only a matter of time before these customers flock to competitors.
What to do for this PLG Marketing Mistake #5: Easy, make customer feedback a regular thing!
Email a survey; ask questions and interact with members in your private and customer-only community group, or add a roadmap to show customers what features you're actively working on.
You get the picture.
Here's an excellent example of a roadmap created by Digital First AI.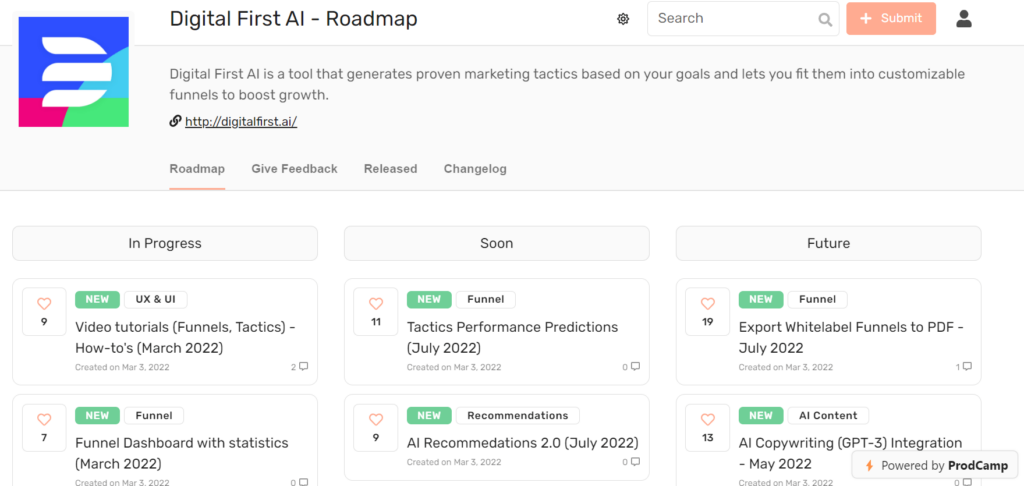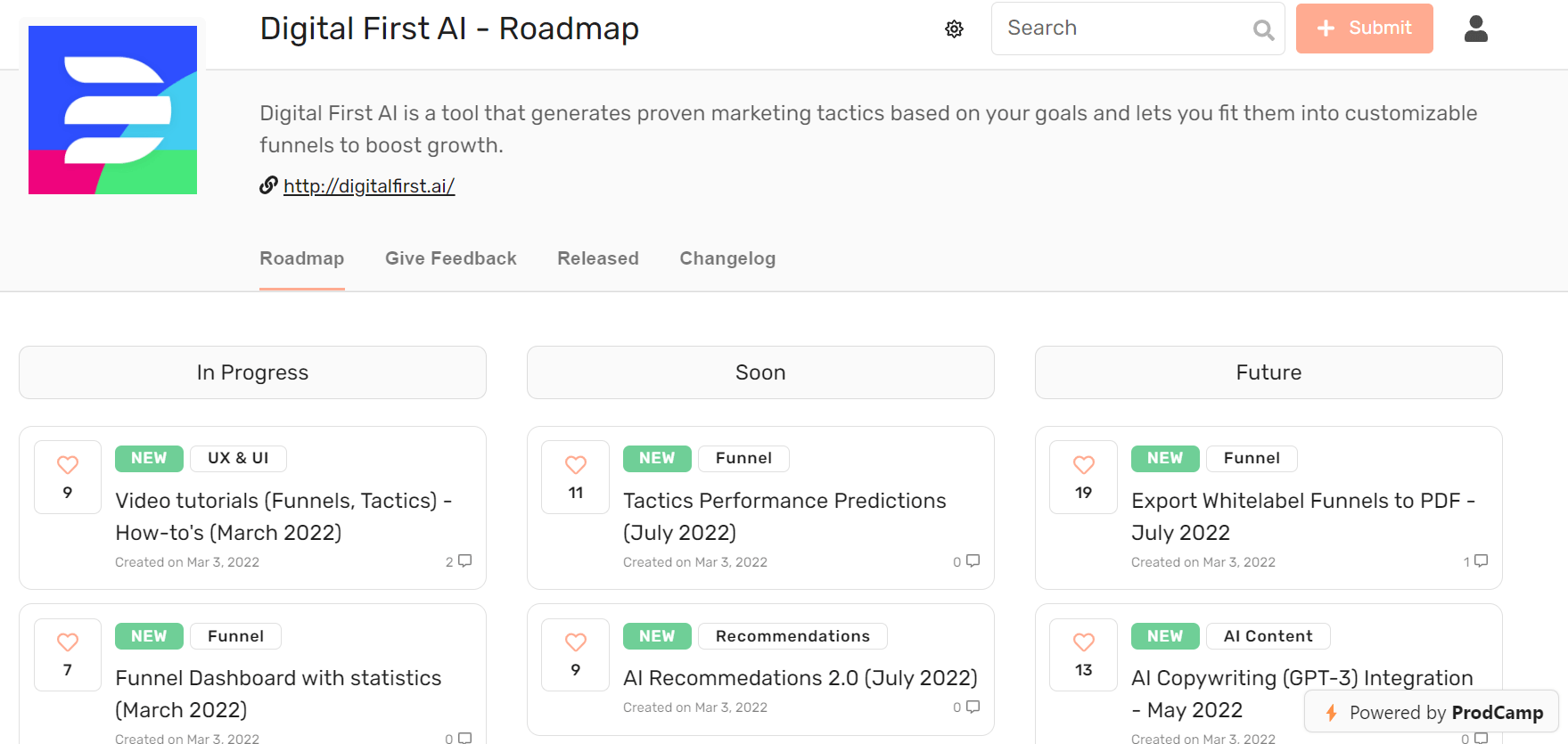 To paraphrase the head of growth and operations at Frase, your community is your most valuable asset.
Be radically, unapologetically transparent when you're seeking and acting on customer feedback.
Kickstart Your PLG Marketing with Breadcrumbs Today!
Your marketing requires a different approach now that the PLG movement is in full force.
Gone are the days of operating in silos. Today, it's all about focusing on product-focused initiatives and treating your community as valuable assets.
It starts with gathering all customer data on one central platform.
That way, the product, marketing, sales, and customer success teams will have all the information they need to collaborate internally, drive customer success, and speed up revenue.
Book a demo with Breadcrumbs to get started on PLG marketing today.