You know it's high time to start cross-functional collaboration when:
Customer success is struggling to reduce churn as clients get shuffled from one department to another
Product is wasting time on building unnecessary features because they fail to confirm their assumptions against actual customer feedback
Marketing and sales are playing the blame game ("No, Stacey. If you spend less time on social media, then maybe we can hit our numbers!")
Everyone is missing critical pieces of data, damaging team morale and revenue in the company.
Let's change that, shall we?
In this cross-functional teams guide, you'll learn how to unite different departments on common goals and eliminate the silo mentality for good.
And here's where it gets interesting: Instead of showing you the step-by-step process (which we already did in our revenue marketing and organizational silos guides), we'll do this case study-based.
Let's begin!
What is a Cross-Functional Team?
A cross-functional team is a group of people from different departments working toward a common goal.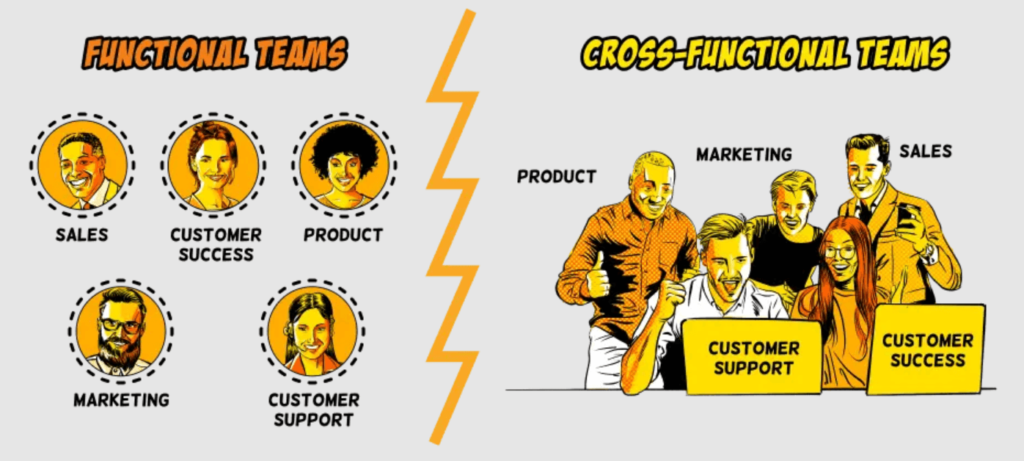 Let's use a fictional business scenario to illustrate this concept.
Imagine you're the CEO of a SaaS startup that's growing at a fraction of the speed.
Marketing and sales are head-butting each other, while product is building features customers don't need. The customer success team is no better. Clients often complain about the poor customer experience.
After weeks of talking to your department heads, you realize the root cause of your problems: Teams are operating in silos, and it's damaging your company's bottom line.
Enter: Cross-functional collaboration. Employees who used to be at loggerheads with each other are now collaborating effectively on successful projects.
This is a simplified explanation, of course.
Cross-functional collaboration is a lot trickier than it looks. We'll explore how it works in the case studies below.
But first, let's talk about how cross-functional teams play a role in your business bottom line.
What are the Benefits of Cross-Functional Teams?
Successful cross-functional collaboration leads to higher revenue. On a micro-level, you:
Encourage effective communication: By breaking down silos and streamlining information flow from department to department through software integration (e.g., connecting communication channels with project management tools), every employee is on the same page.
Improve employee experience: Joint KPIs help everyone focus on common organizational goals. By empowering team accountability, you foster employee engagement which leads to an all-star employee experience.
Elevate customer experience: You can't go wrong with customer-centric company culture. Customer-centric companies are 60% more profitable than companies that don't focus on customers. Optimized key customer touchpoints drive high customer satisfaction.
Once you hit these micro-level milestones, you'll start seeing an improvement in your revenue operations and a steady rise in qualified leads and sales.
How to Build Cross-Functional Teams?
1. [Sales and Marketing] How Gravy Finally Understood Its Sales Funnel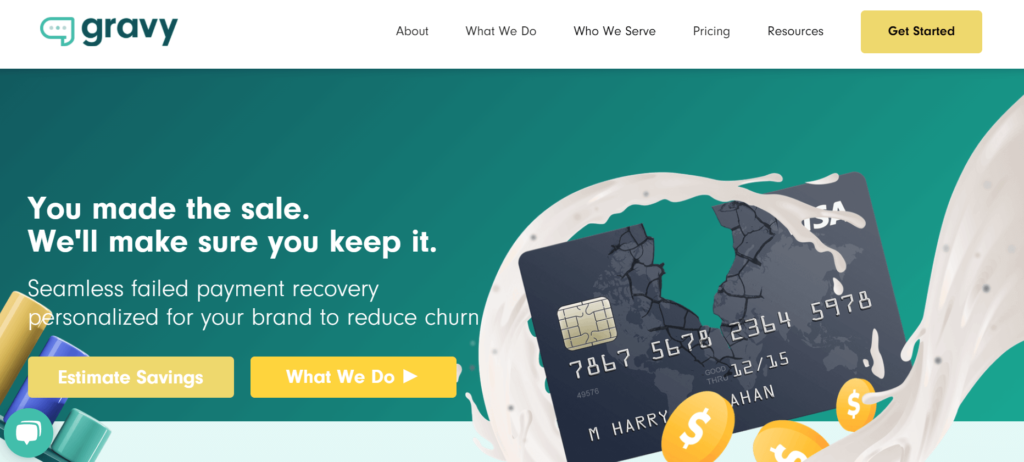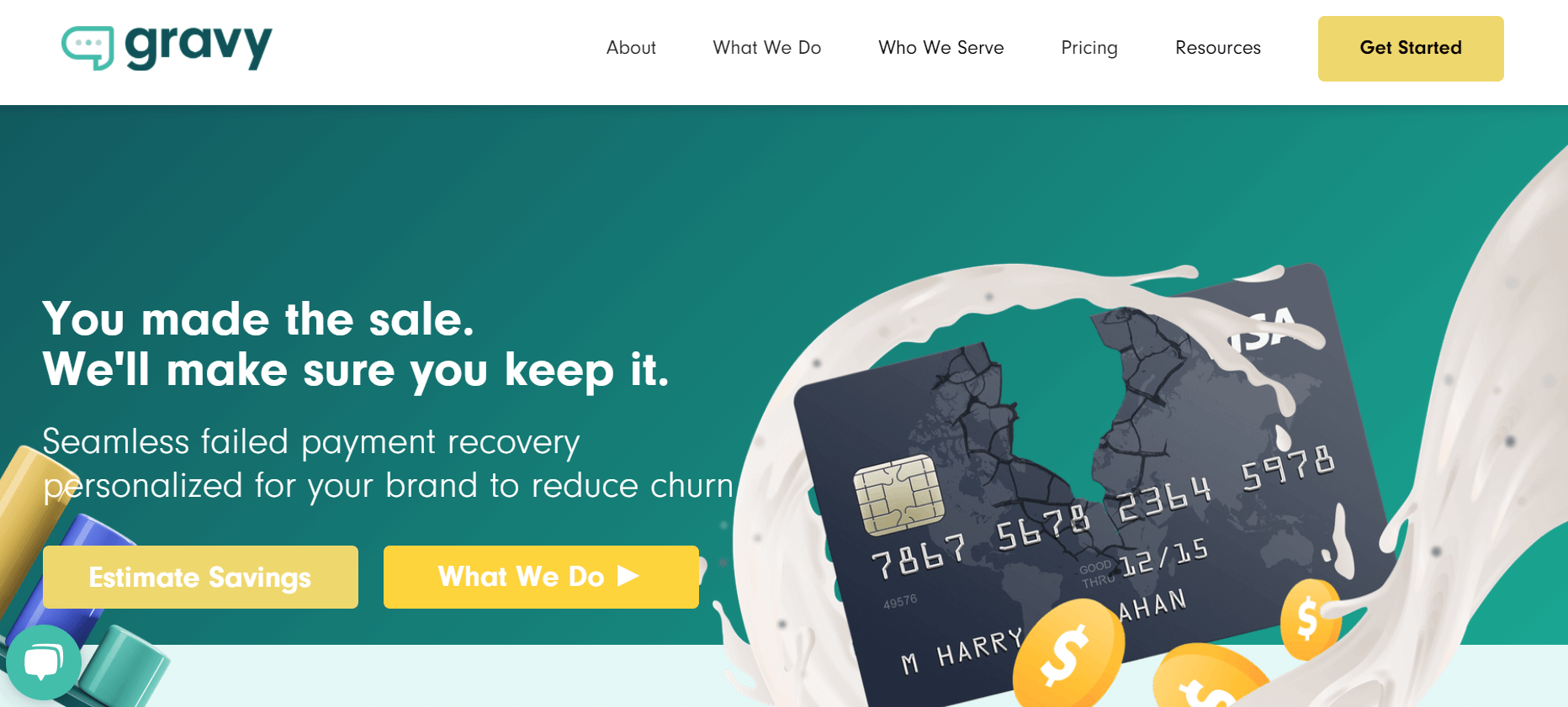 At Gravy, marketing and sales teams work together on demand generation.
Douglas Liantonio, the marketing outreach analyst, reveals, "Our demand gen people have assignments (prioritized after department metrics and duties) that generate leads for our departments."
Before building its cross-functional teams, Gravy brainstormed which members had experience in marketing or sales. It then offered the opportunity to the most interested. Gravy, being a startup that prides itself on being self-starting, places equal importance on interests as on skills.
When asked about the biggest benefits of building cross-functional teams, Douglas reveals that he and his team can better understand their sales funnels. "We know which platform and copy work best for pitch decks."
Douglas' answer bears little surprise, as 85% of marketing and sales decision-makers agree that sales and marketing alignment creates the largest opportunity for improving business performance and accelerating revenue.
To get marketing and sales on the same page, get both teams to sit together and agree on joint KPIs and a buyer persona.
The latter will require you to look at patterns in your existing data and tweak your lead scoring model. 
If you're new to lead scoring, here's what you can do: Note the attributes of your best customers and assign each of them a percentage out of 100%.
1. Connect your data source (e.g., HubSpot) to Breadcrumbs
2. Create your Fit model and assign a percentage for each attribute (e.g., number of employees covers 15%)
3. Configure your Activity model and assign a percentage for each activity (e.g., a download of a MoFu ebook covers 25%)4. Sync your lead's score to your data source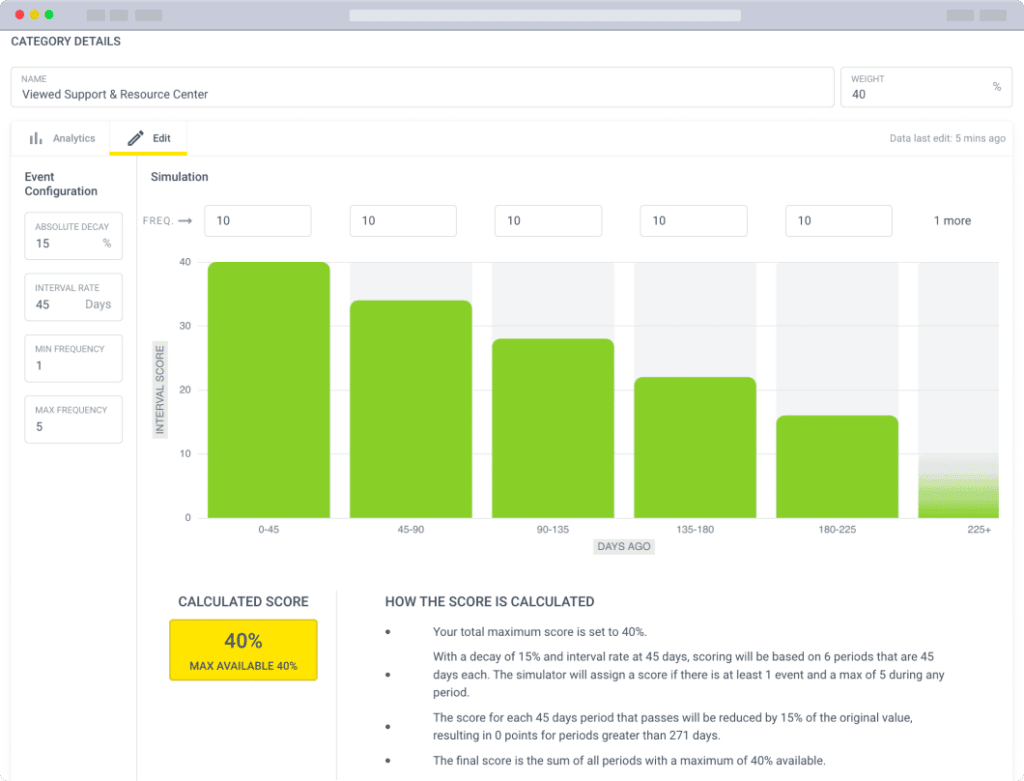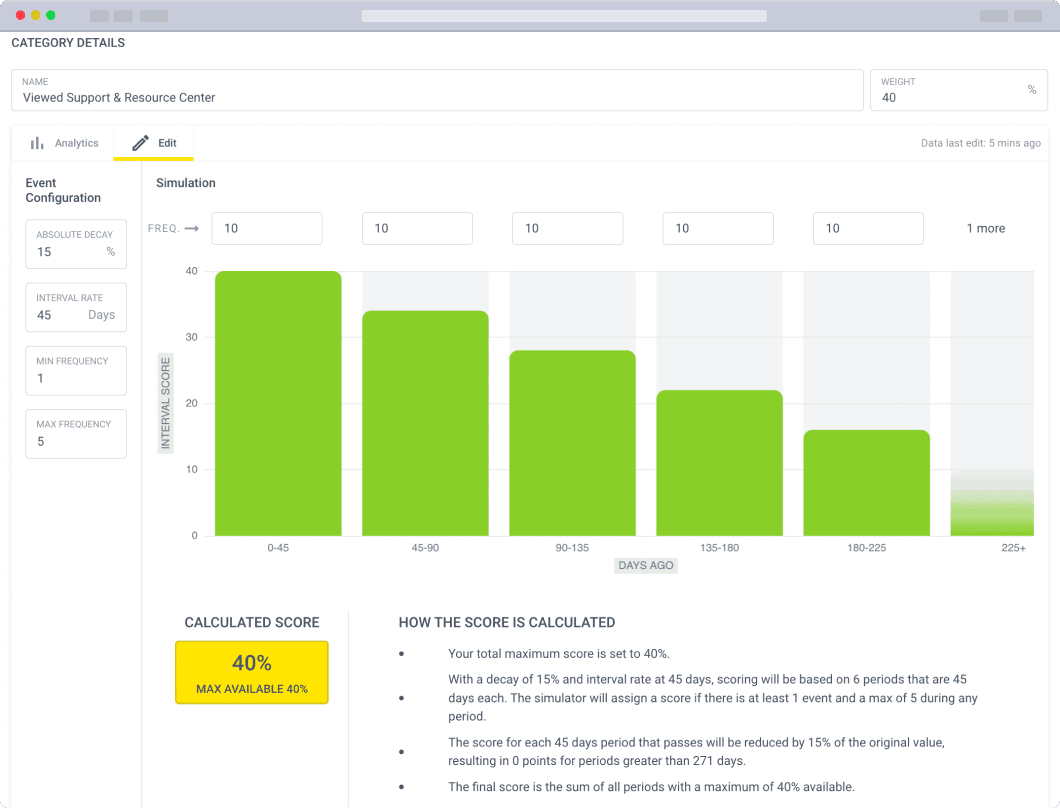 Lead scoring helps you focus on leads that matter. Sign up for your free Breadcrumbs account to align marketing and sales today.
2. [Sales, Marketing, and Customer Success] How Sales.Rocks Increased Its Qualified Leads, Win Rates, and Repeat Customers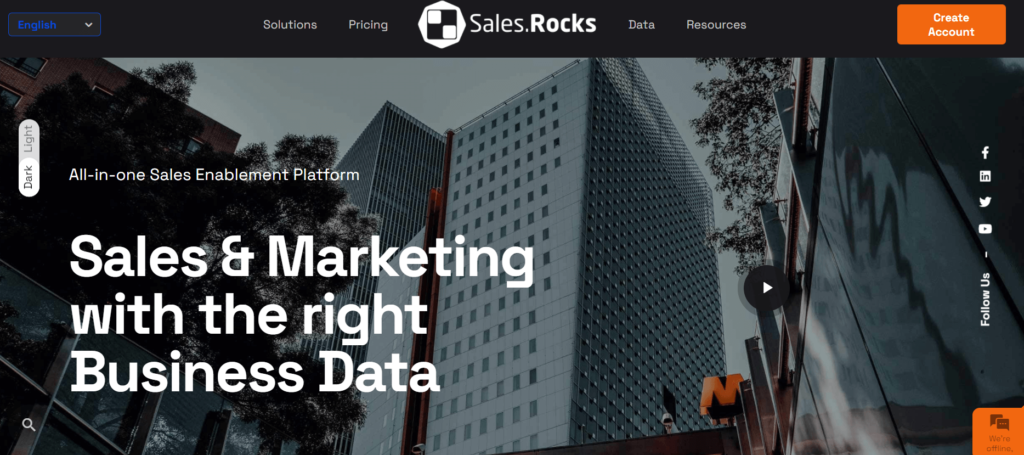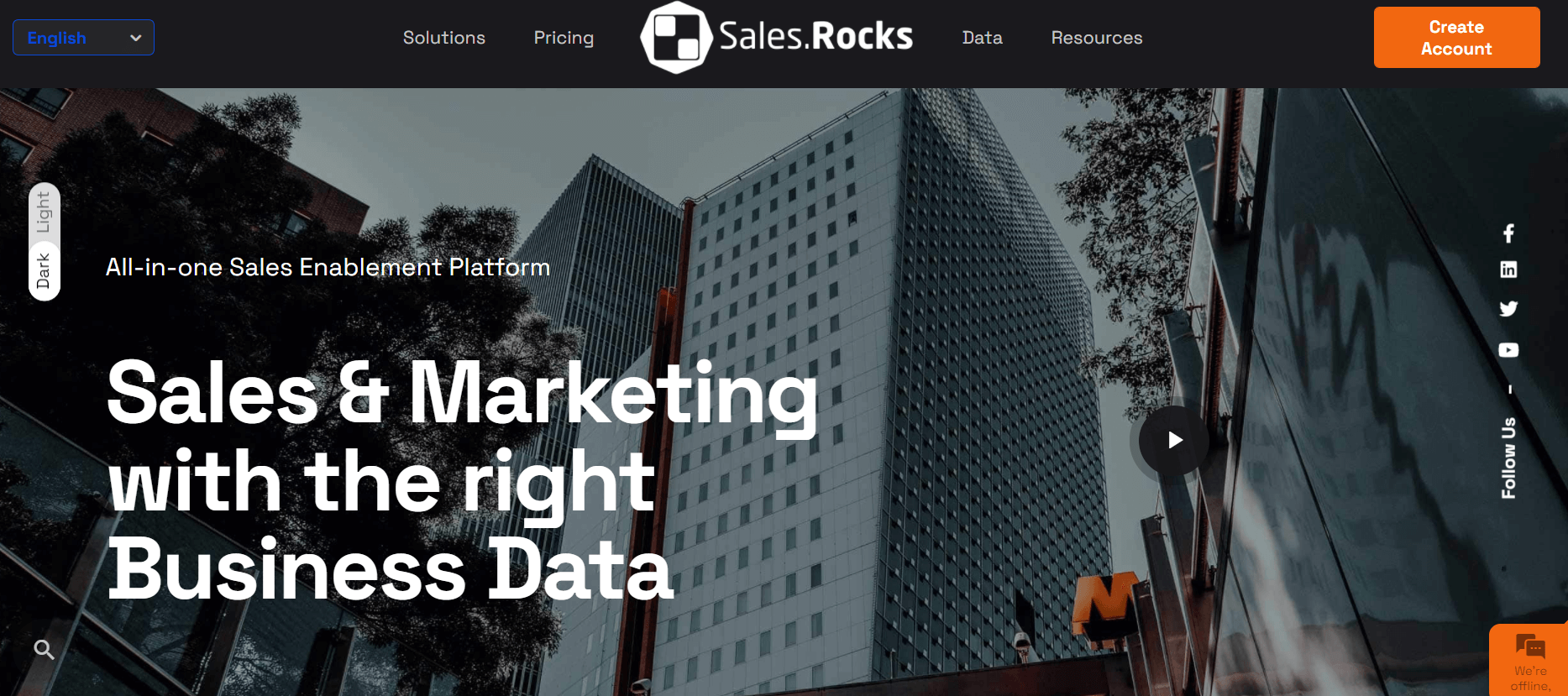 Christiaan Jaarsma knew something had to be done when he saw a lack of information flow between his marketing and sales teams.
The product owner and chief revenue officer (CRO) of Sales.Rocks shared, "We were often wondering, 'What is our main focus this quarter? Is it new sales or customer retention?', 'What can each team do to optimize the sales funnel?'"
"If we measure numbers for specific metrics, we need everybody from sales, marketing, and customer success to realize the importance of those numbers and start to work on improving them. When these three departments are all clear on our main objectives, ideas for collaboration between them flow naturally."

Christiaan Jaasrsma, CRO and product owner of Sales.Rocks
To kick off the cross-functional collaboration, the Sales.Rocks team attends a SMarketing huddle every morning. By the end of each meeting, all team members know where they're at and what needs to be done for the quarter's set objectives.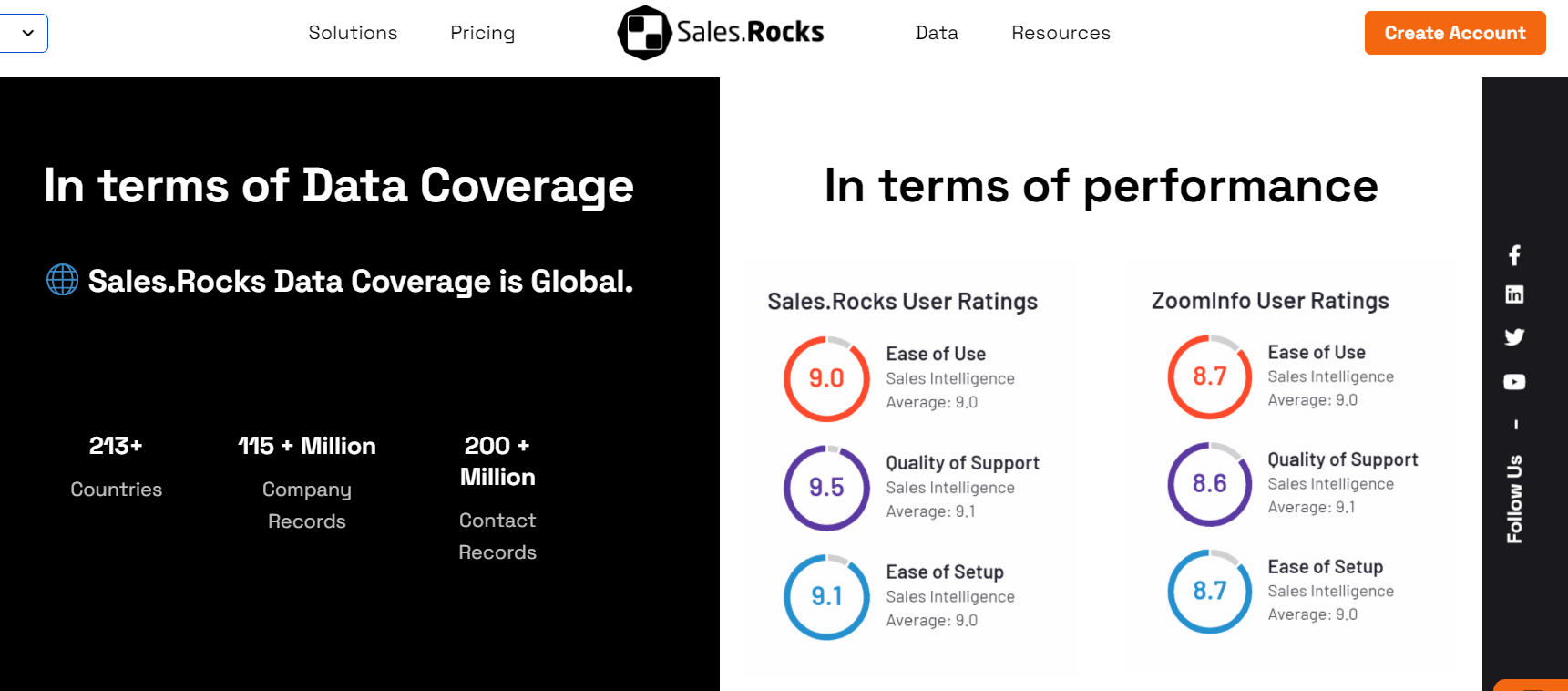 And because context matters, each department shares its own "side story" to fill in the content gap.
For example, when the sales development representatives (SDRs) created an outreach campaign that targets digital marketing agencies, they asked marketers how they use the software for their marketing efforts.
The SDRs would then apply these new insights in the scheduled demo calls, positioning the software as the key solution to these agencies' problems.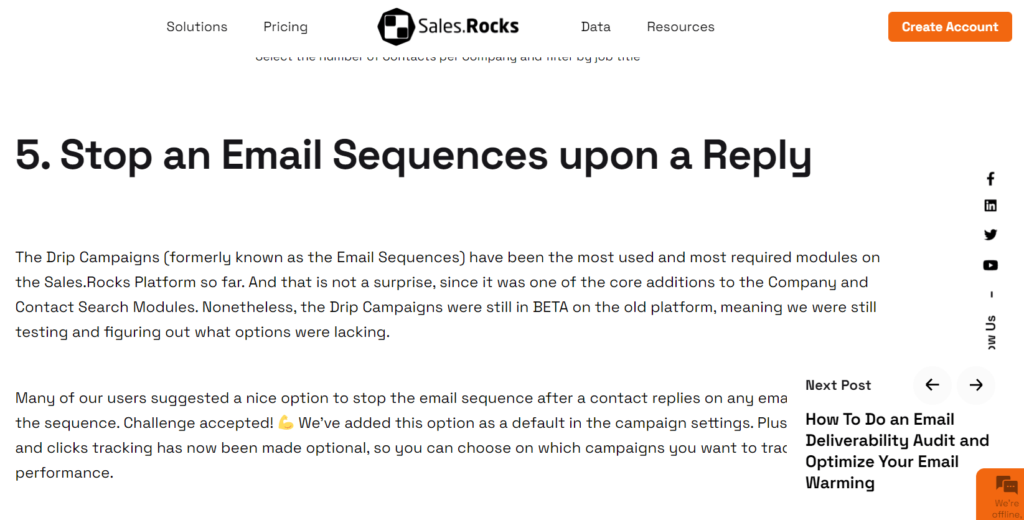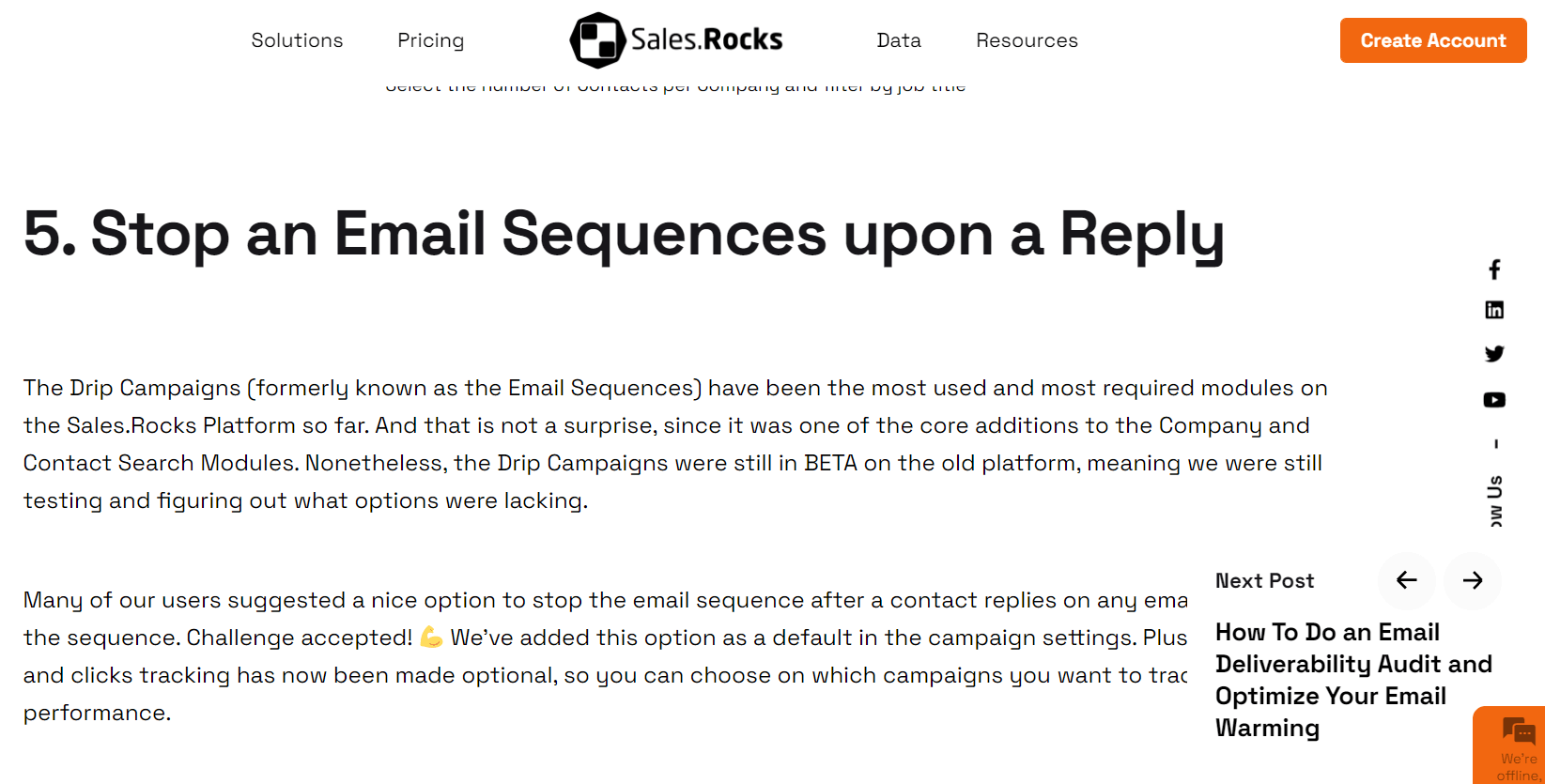 All this is made possible by integration—the Sales.Rocks team uses a centralized platform to store important information where sales, marketers, and customer success can access.
In the end, they saw a 61% increase in qualified leads, 35% higher sales win rates, and a 36% boost in customer retention.
3. [Marketing, Design, Product, and Management] How Nectarine Credit Built its Platform From the Ground Up and Cut Costs by Half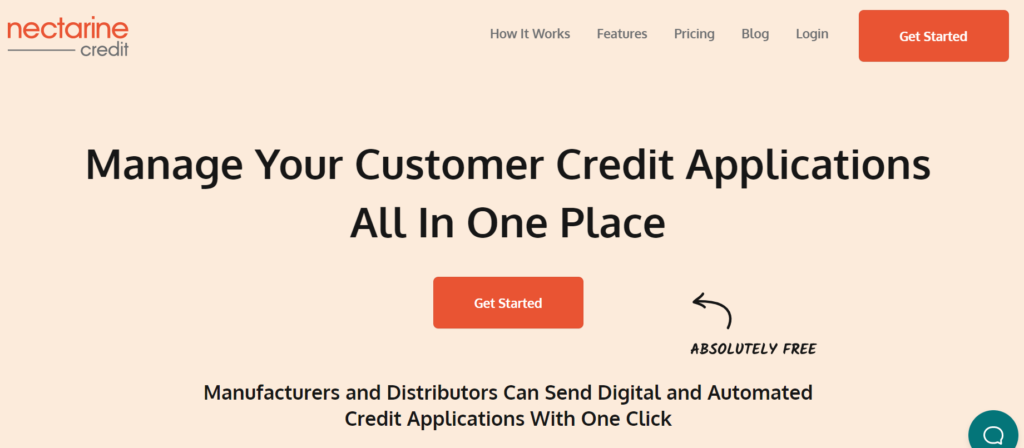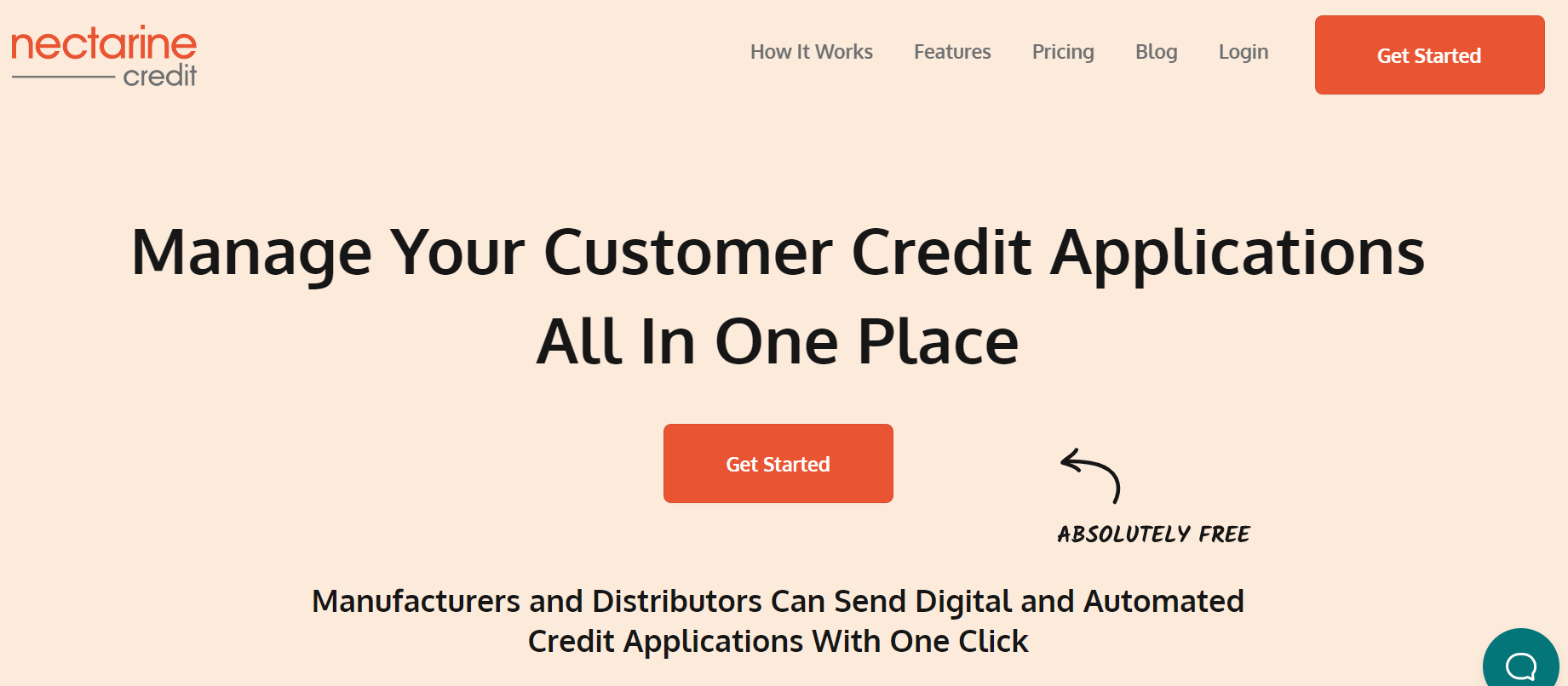 Nectarine Credit dealt with a lot of complex moving parts when building its platform.
CEO and founder Alex Armitage shares the departments that made up his cross-functional team:
Management
Developers
App designers
Website designers
UI and UX developers
Marketers
Third-party data providers
Most startups (at least from this guide) built their cross-functional teams after being in business for a few years. Nectarine Credit started building it on Day One.
"There were many complex moving parts, such as creating a simple user flow and electronic signatures and integrating more than 10,000 banks. We needed a creative, productive, on-budget, and on-schedule approach—and we did this through cross-functional collaboration."

Alex Armitage, CEO and founder of Nectarine Credit
With a budget, tight deadline, and goal in mind, the team began working together.
As a starting point, developers would ask customer-centric questions: "How will this make the customer experience better?" and "How will this make marketing our product easier?"
In the end, Alex and his team successfully built Nectarine Credit for half the cost and time of their original estimates.
4. [Dev, Ops, Marketing, and Customer Support] How Barcart Delivers an All-Star Client Experience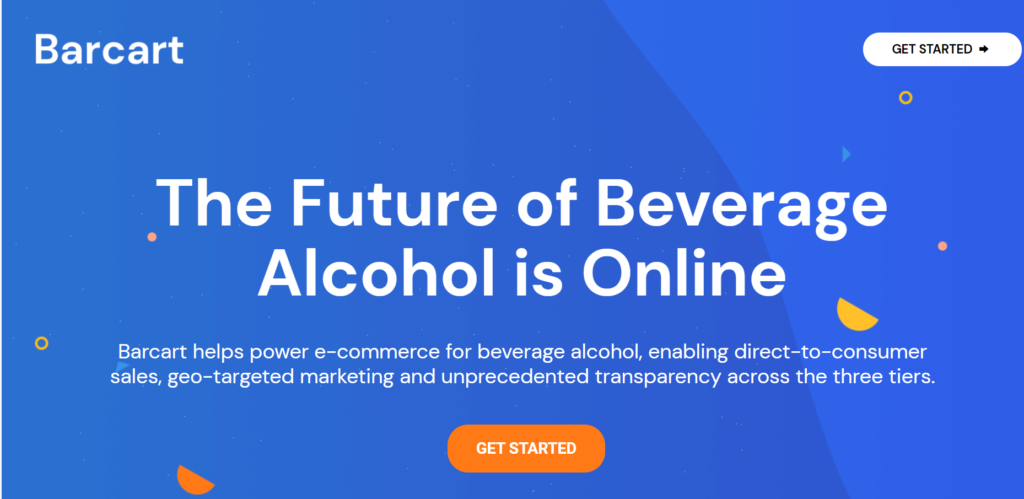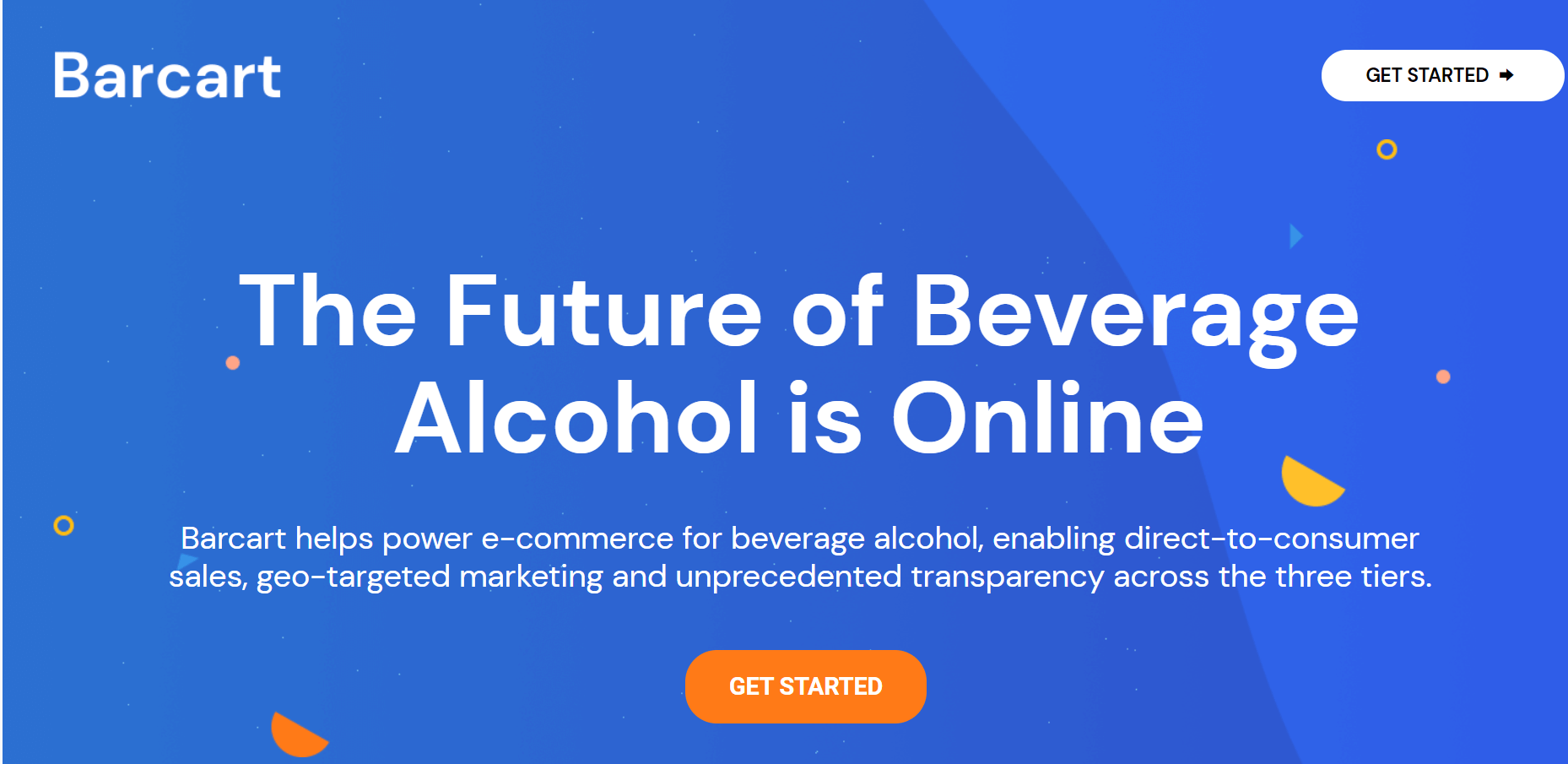 Barcart splits its employees into core departments: Dev, ops, marketing, and customer support.
Describing its cross-functional teams as "multi-disciplinary ninja warriors," founder Adi Pal shares that the startup's sole focus is to ensure the success of its brand partners in the DTC Spirits space.
Since the industry is an entirely different ballgame—tasks could be as simple as helping clients install a checkout tool to something as complex as coordinating shipments across multiple states, stores, and time zones—Adi needed multi-skilled team members to tackle these different sets of challenges.
On top of excelling at their core skill sets and working with other members, they also need to understand the three-tier alcohol distribution system and tech platforms such as Slack and Zendesk.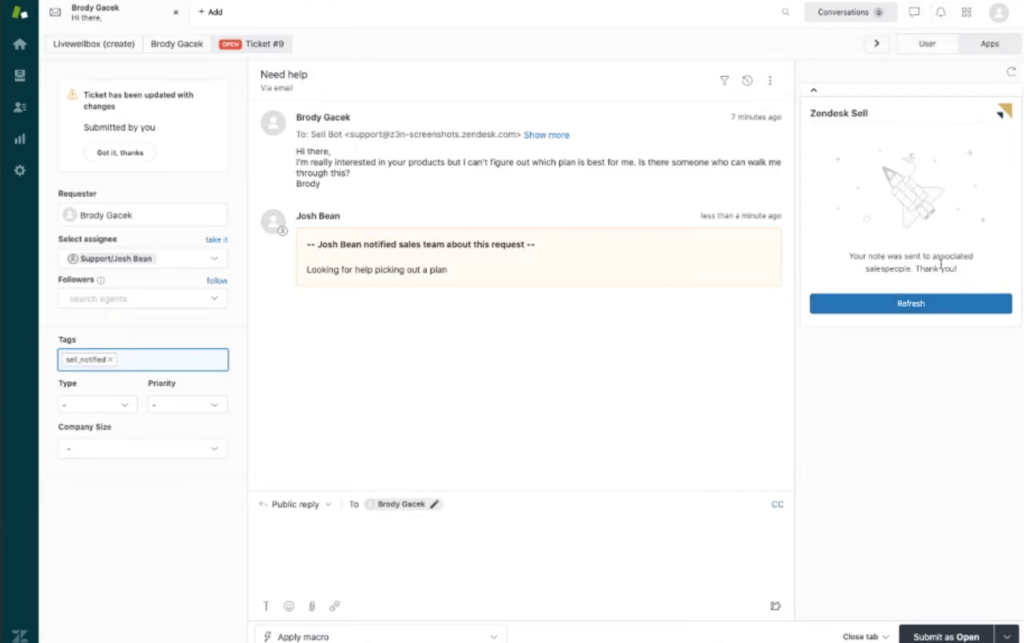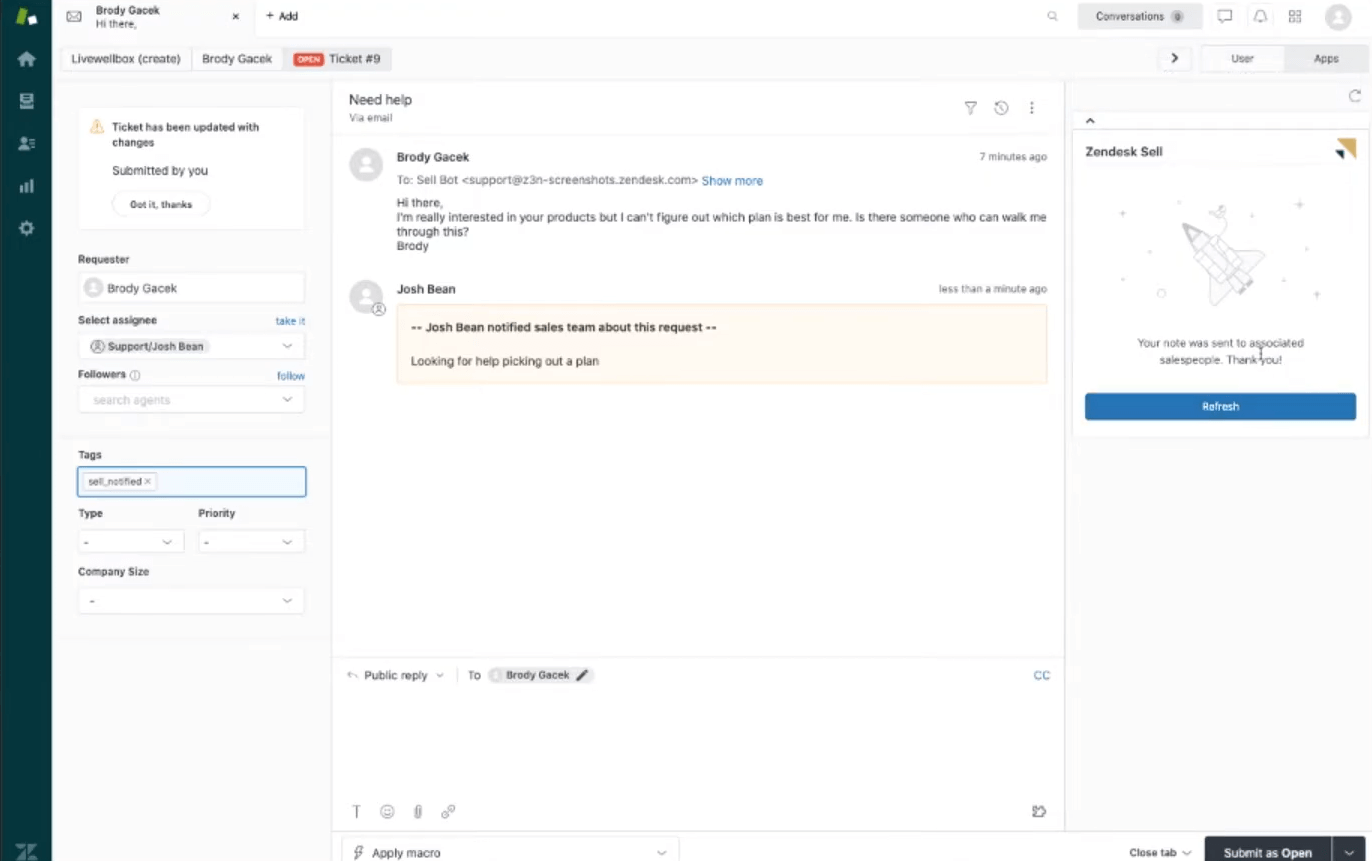 By cross-training his employees, any member can serve as a single point of contact for clients.
Here's a real-world scenario that happened at the startup recently: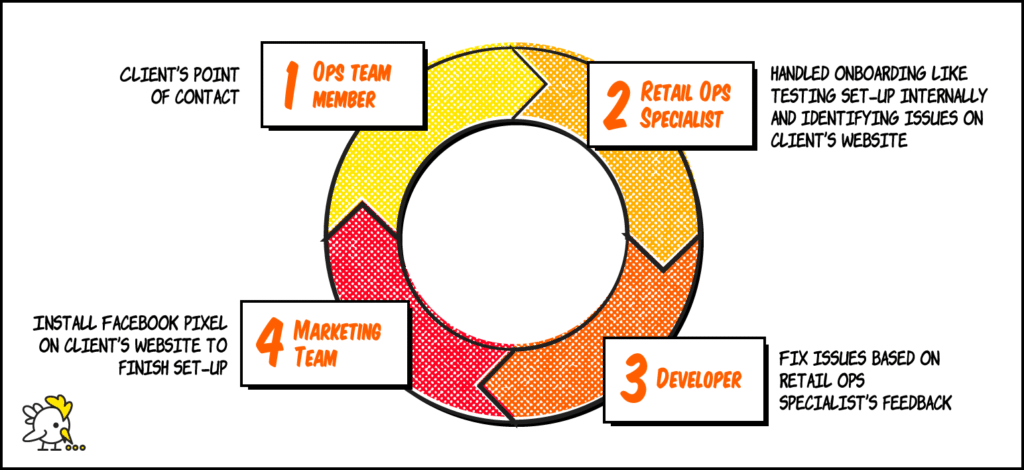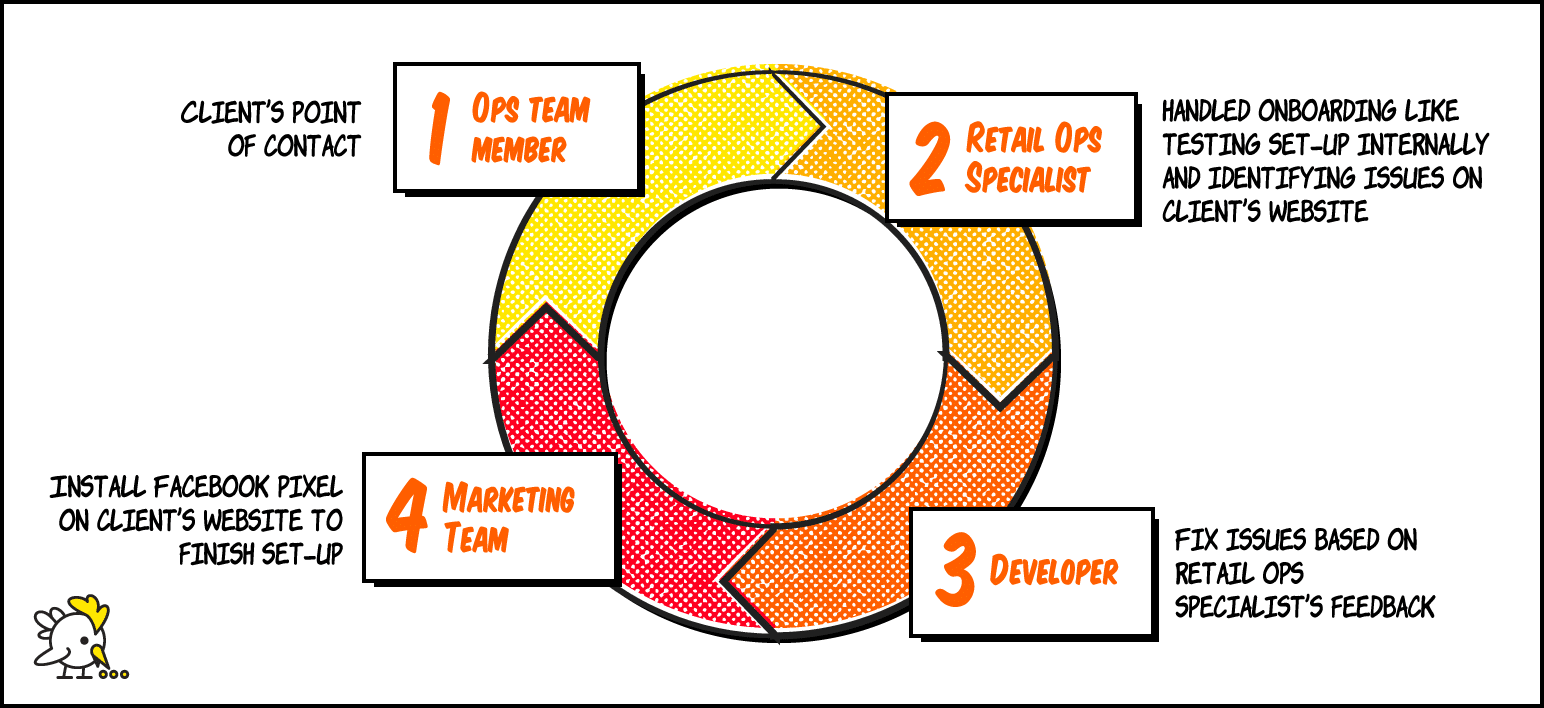 Throughout stages 1-4, the ops team member served as the client's primary point of contact. Note how the client wasn't shuffled from one department to another, creating a personalized and frictionless customer experience.
Cross-Functional Teams: An All-Hands-On-Deck Approach
These startups are proof: When all customer-focused departments get along, silos are banished for good, and revenue accelerates.
Build a startup from the ground up, increase qualified leads, or exceed a customer's expectations, building effective cross-functional teams will get you there.