There's a lot that goes into building up your conversion rates and client lists, and in the B2B world, a decent chunk of it starts and ends with your sales team.
You need to hire the right people, find the right training, implement the right strategies and technologies, and find how best to enable your sales team to connect with and convert customers. Each individual item on the checklist seems equally important, and it can be different from knowing where to start or how to move forward to the next step.
Fortunately, there is an abundance of resources available that can walk you through all of this and more, whether you're a first-time startup owner who is hiring their first sales team or you're a seasoned professional who wants new insights to grease the squeaky wheel, so to speak.
In this post, we're going to go over the 15 best sales books that you need to read in 2021 and highlight what's great about each one (and who should read them!).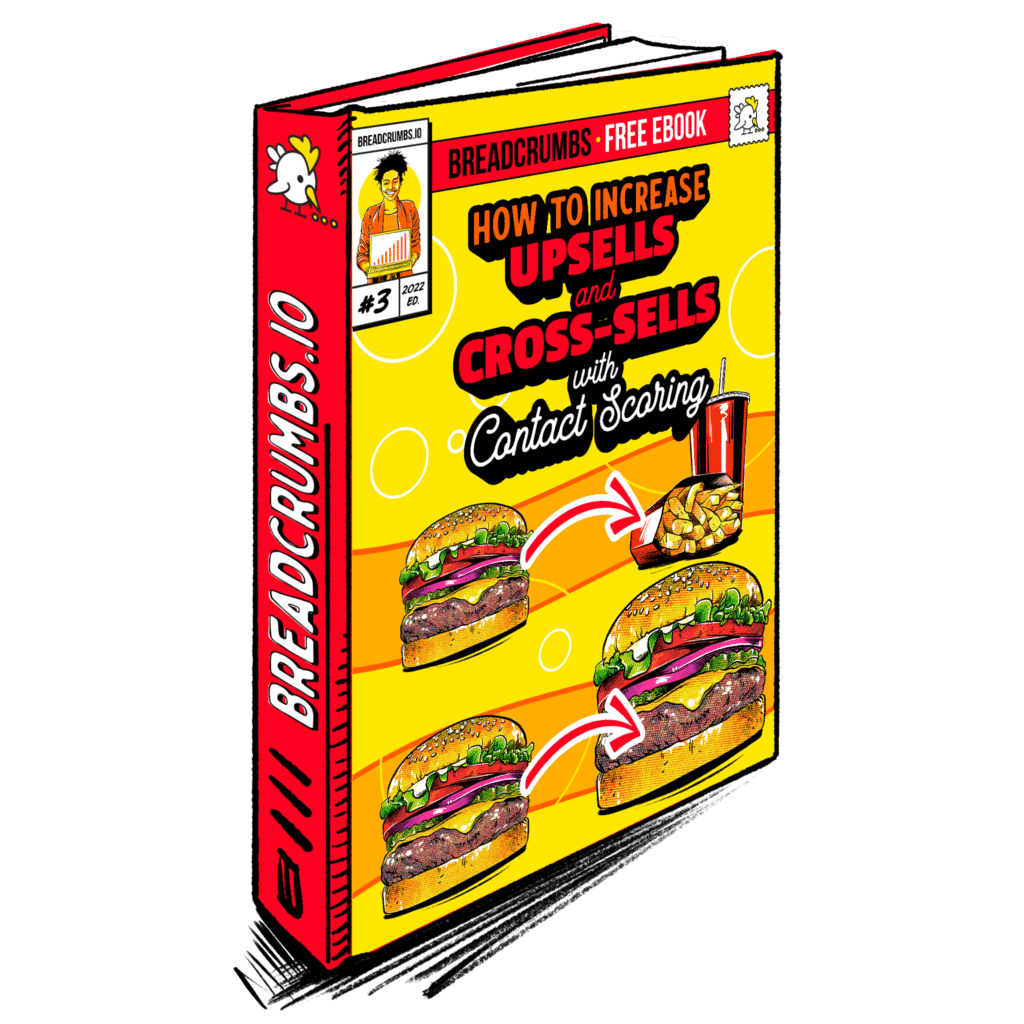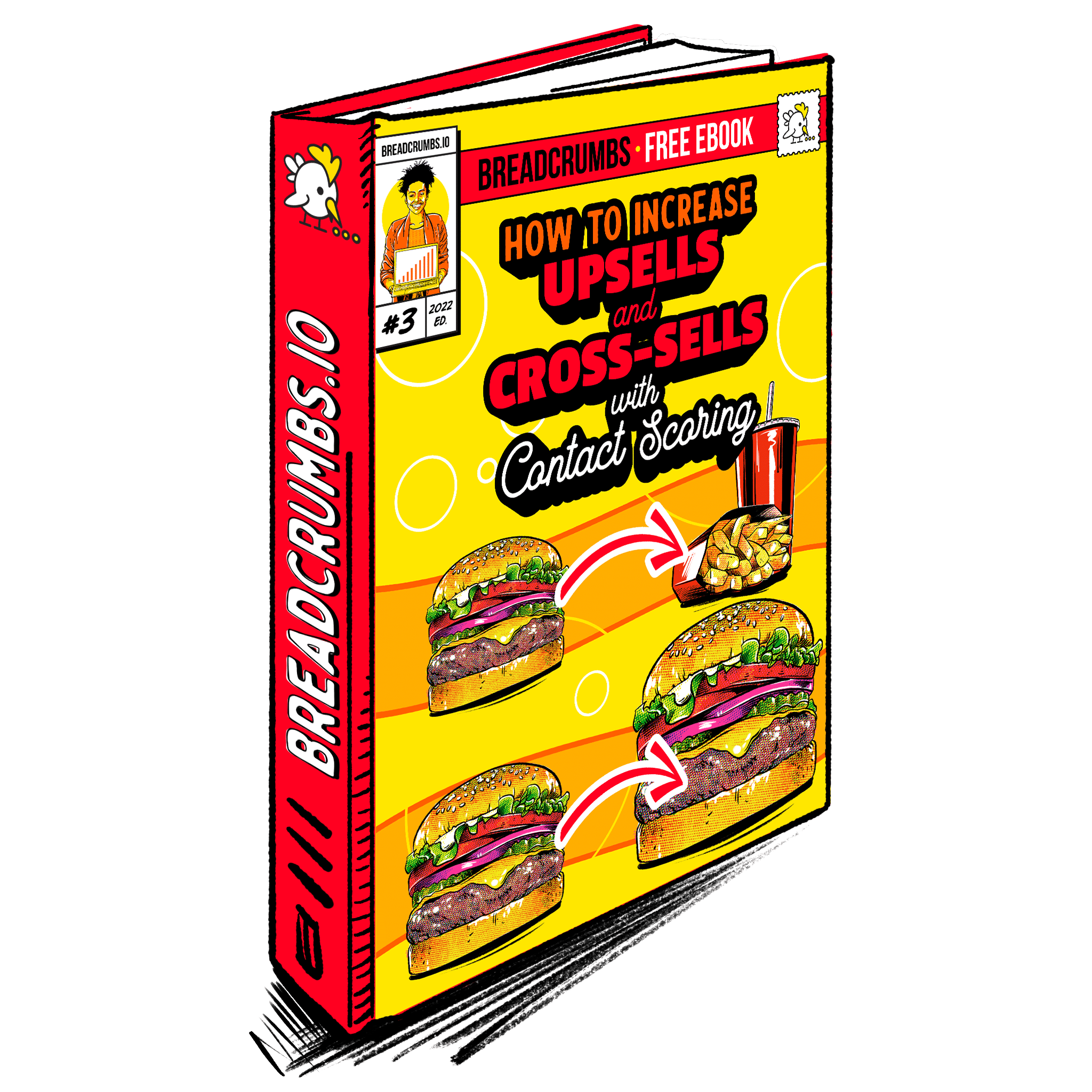 Before we start…
There are a ton of great resources on this list, however Breadcrumbs has a treasure trove of information available to you right now for free.
Discover everything you need to know about lead scoring and get started on your way to Revenue Acceleration by downloading our free eBooks.
Now, onto the rest!
1. Coaching Salespeople Into Sales Champions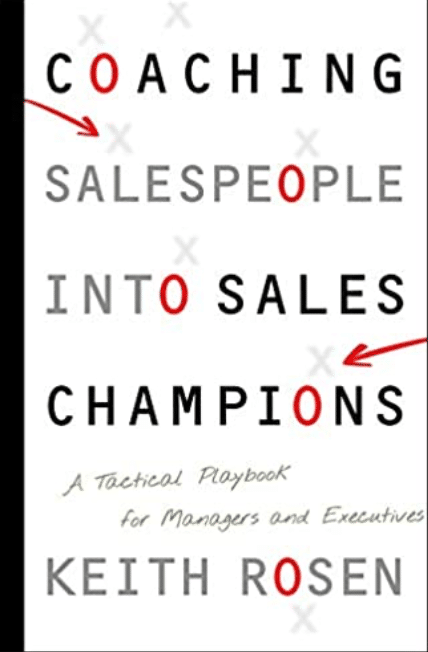 You might be a fantastic salesperson, but do you know how to train your staff so that they can become outstanding salespeople, too?
In most cases, the answer is actually "no." After all, selling and training are two different skillsets, leaving many leaders struggling to help new sales staff get the training they need.
This book by Keith Rosen dives deep into the process of teaching managers and executives how they can support and strengthen the skills of their sales team members. This can allow for a more functional and effective sales department. That alone makes this one of the best sales books in 2021 by our estimate.
2. Selling to the C-Suite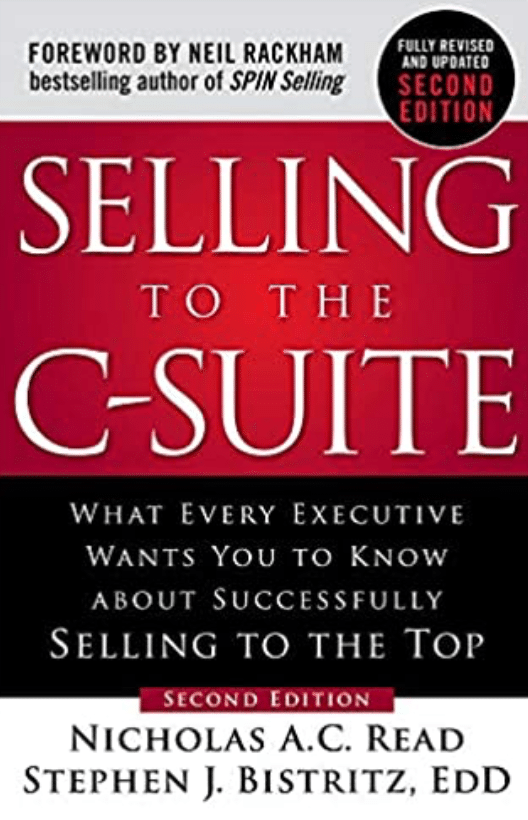 If you're a B2B brand, you're likely going to be selling to C-suite executive members. It's intimidating, and it's also completely different from selling to department heads with who you're likely already familiar.
This book's two authors interviewed over 500 different senior decision-makers to learn what they wanted to hear when on a sales call.
As if this wasn't actionable enough, there's also advice for how to actually get through to the C-suite staff through their gatekeepers and support network, strengthening your odds. If you want to sell bigger deals and close more often and you're targeting those executive leaders, this is an absolute must-read.
3. Sales Secrets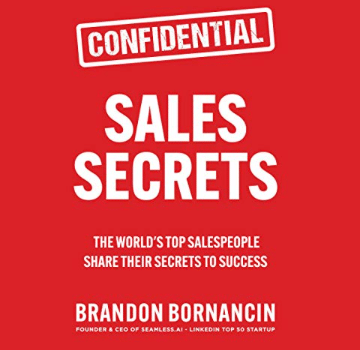 While the last book interviewed C-suite executives to hear their side of the sales process, Sales Secrets by Brandon Bornancin interviews expert salespeople to get their side of the story.
It's written as a playbook that was compiled from the advice of over one hundred top-performing sales experts. And these aren't small names, either, with experts like Gary V, Heather Monahan, and Jeffrey Gitomer appearing with tips and tricks.
This is one of the best sales books of 2021 because it's full of actionable, easy-to-apply-instantly expert advice that isn't just the same-old-same-old you'll find elsewhere. It's absolutely worth a read (and make sure you take notes, add sticky notes, and highlight key sections!).
4. The Transparency Sale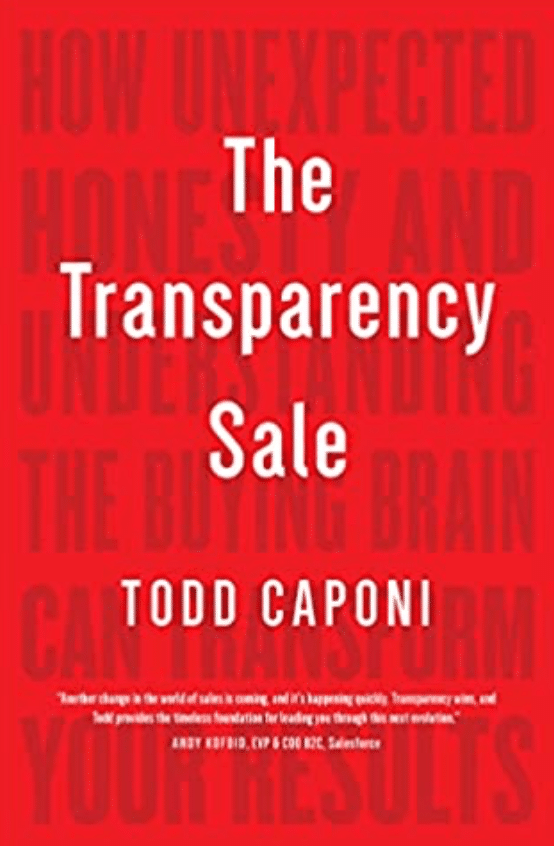 When I worked in sales, I, unfortunately, saw people lying all around me to try to sell more or strongly twisting the truth. It drove me insane, and my sales records were higher because I was honest with my customers.
Buyers today are smart, and they're skeptical. As a salesperson, you need to be transparent about everything… including your flaws. This book by Todd Caponi looks at the right ways to leverage full transparency while leading with your flaws to sell more and faster.
While it may seem a bit like a minefield, if you want long-term relationships with customers, this is also a good one to read; it doesn't matter if you get sales with quick tricks and then have high churn rates because of it. Few other resources out there tackle the subject from the same angle, which means it will always be one of my best sales books to read, period.
5. Getting to Yes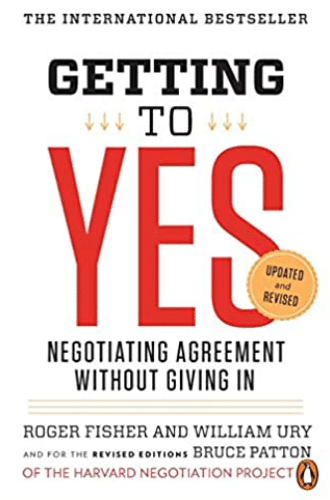 When you're working on closing big deals, negotiations are sometimes part of the deal. While a little give can work to your advantage, you also don't want to give too much.
That's where Getting to Yes comes into play; this book details how to negotiate agreements (including sales agreements) without giving in.
While this book focuses heavily on conflict resolution, it also has great insights into those sales negotiation processes, especially if you've got tough executives who like to drive a hard bargain. Give this book to your sales department and talk about how far your business can afford to bend while maintaining profitability.
6. Sales EQ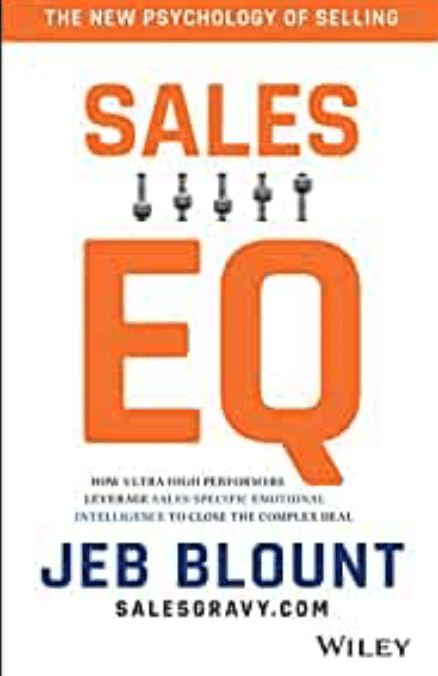 We're long past the days of talking about IQ; when you're working in a client-facing role, emotional intelligence (EQ) is an important part of the picture, too.
This book focuses on the fact that buyers now have every advantage; plenty of information available online and a ton of competitors to choose from. Businesses can work around this by learning about the emotional intelligence and sales psychology that goes into selling and buying.
Learn how to answer common questions in sales to keep users engaged, gain control over sales conversations, and overcome resistance and objections easily.
This is one of the best sales books ever because it covers so many actionable strategies to help you strengthen every part of the selling and closing process.
7. New Sales. Simplified.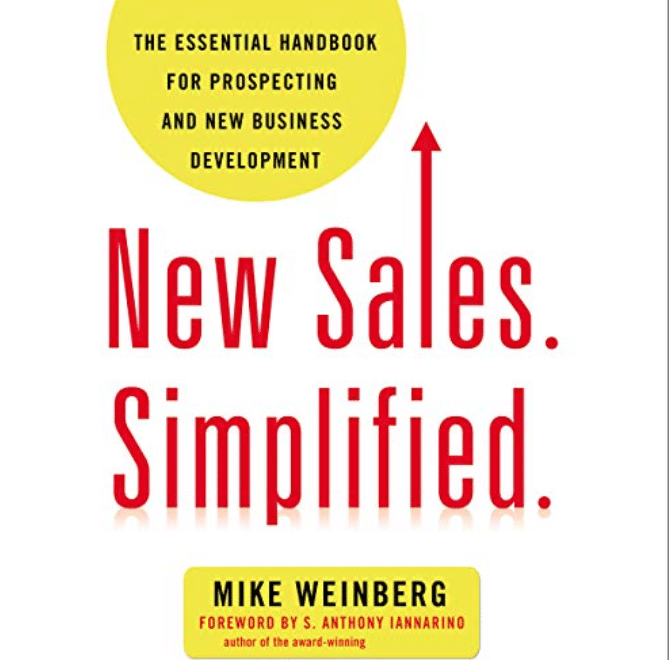 Written with a ton of examples and anecdotes that can make theories more actionable and easy to understand (and some great humor), this is a personal favorite—New Sales. Simplified. lays out a detailed and easy-to-follow formula to have a better look at prospecting, nurturing, and closing clients.
This book offers more than just a play-by-play, though; it also looks at common mistakes salespeople often make and the critical mistakes executives make, too.
As far as a strong understanding of a high-value B2B buying process goes, this pretty much has it locked down.
8. How to Get a Meeting with Anyone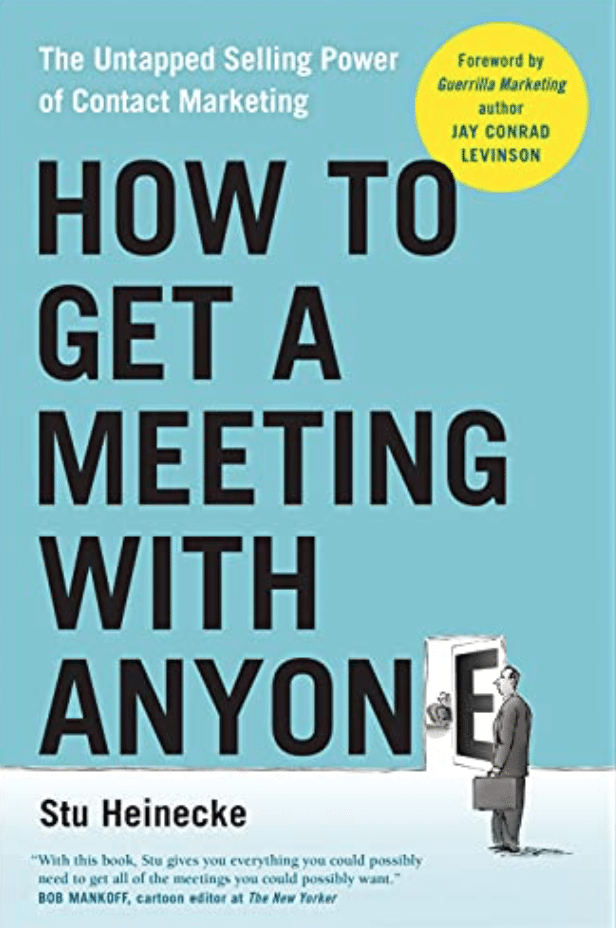 Our marketing efforts can sometimes bring new customers to us so that our sales team can jump into action and start working on lead nurturing.
Sometimes, though, we need to be more aggressive. Account-based marketing is a perfect example; you may know that a local accounting agency would make a great client, so you want to pitch them directly. You need to get a meeting with their decision-makers because you can't pitch without that.
Stu Heinecke is a Hall-of-Fame nominated marketer and a Wall Street Journal columnist, and he realized that a few tricks and thinking outside the box could get him straight to executives and past gatekeepers.
Contact marketing can be incredibly powerful. Giving your salespeople the tools they need to reach out, and book appointments with high-target potential clients is exactly what this book is all about. When you're ready to go on the offensive and start pitching to clients directly, this is the book you need to read.
9. Sales Truth: Debunk the Myths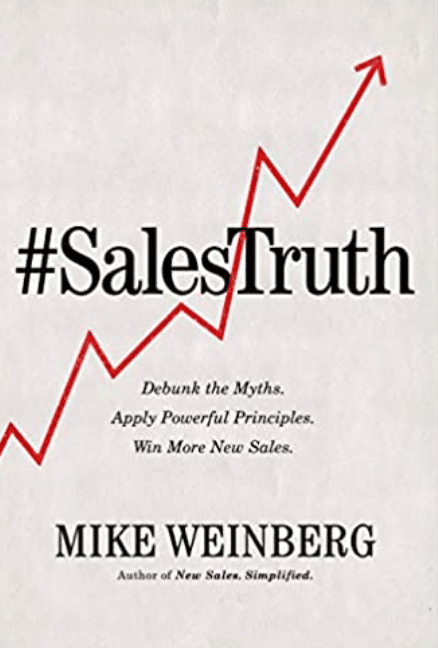 Here's another exceptional book by Mike Weinberg, who also wrote "New Sales. Simplified."
He reminds readers that a lot of the latest "tricks" don't actually work and that the best sales processes are relatively simple… potentially with new technology like CRMs added in.
He also seeks to debunk a few common myths that can mislead sales teams, including the fact that the number of likes a sales improvement article receives is inversely proportional to how helpful it is.
This is a backs-to-basics book that also challenges a lot of assumptions that your team (and the industry at large) may have.
10. High-Profit Prospecting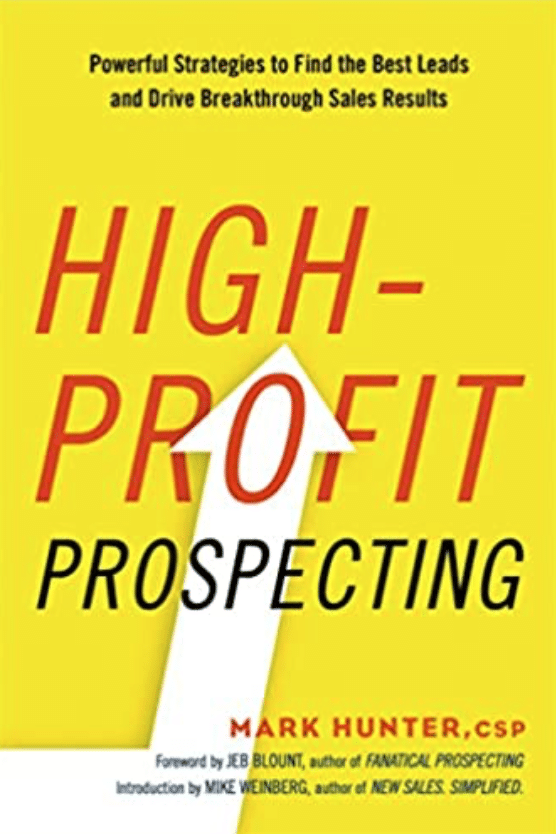 While social media and search engines have changed the shape of sales and prospecting pipelines, we know that the importance of those pipelines remains.
We still need to be prospecting, even if there are more ways for people to find our businesses and come to us because it's not enough to wait around.
This incredible sales book from Mark Hunter addresses prospecting myths and shares best practices that can help you find better leads, qualify leads quickly, and follow up with better timing, messages, and offers. The book can help you and your sales team to find better prospects and to know what to do once you identify them, making it well worth a read.
11. The Qualified Sales Leader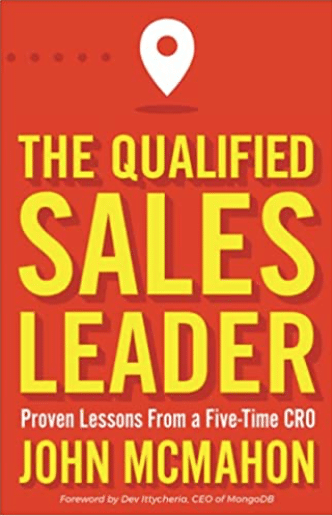 If you work for a SaaS business, this is a must-read.
Written by 5x CRO John McMahon, The Qualified Sales Leader directly addresses major challenges and common problems within the industry. These include:
Leaders not assigning accounts according to skill sets
Inaccurate sales forecasts plaguing the industry
Lack of training or an inability to hire "A" players
Sales team members don't know how to overcome objections
This book tackles all of these issues and more head-on, and it's valuable both for team members, sales leaders, and even executives to read. There's a ton of real-life experience and hard-earned lessons here.
12. Agile Selling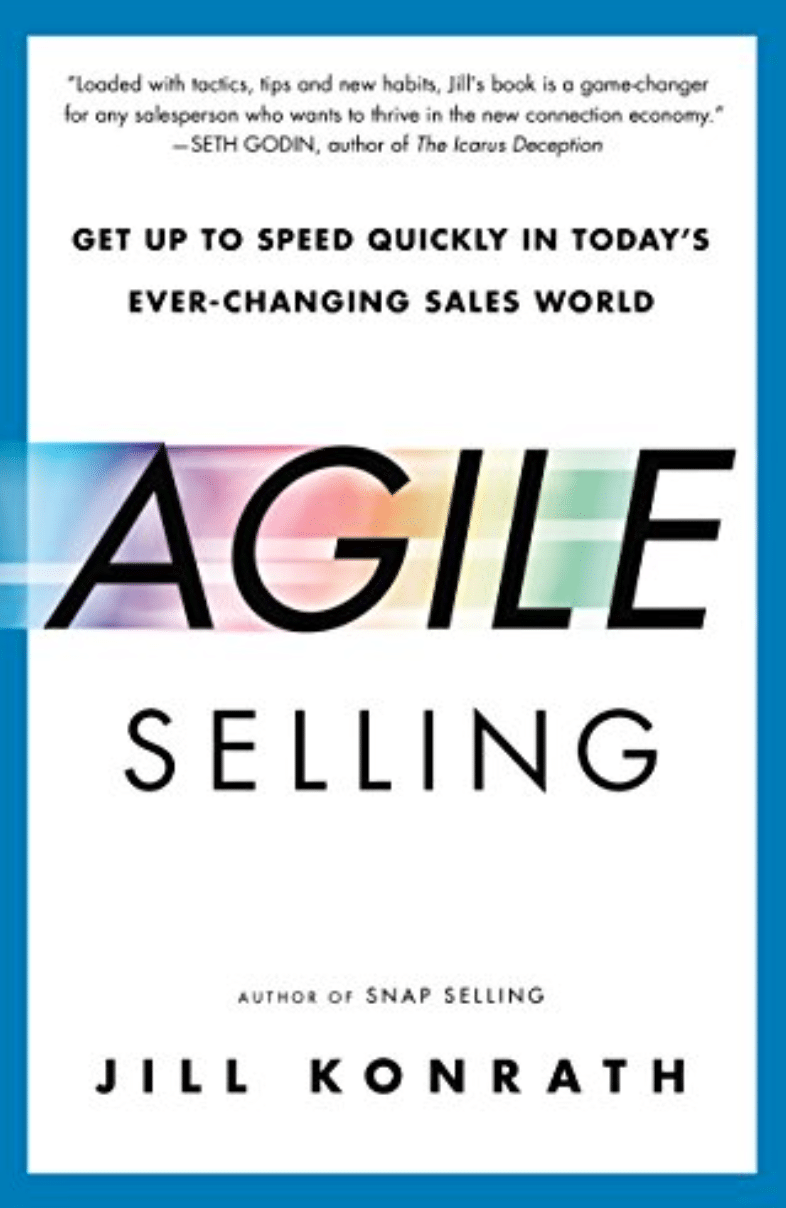 Sales expert Jill Konrath knows better than anyone that sales requires adaptability because everything around us is already changing. We're sure many of our readers are familiar with that fact, too.
Salespeople need to learn new skills quickly as the market changes, they switch roles, or they work on new accounts. This can be overwhelming while they're pressured to deliver near-instant results.
To adapt to ever-changing environments, this book dives into techniques that salespeople can use to learn new skills and absorb new information at rapid speeds, even in a busy season.
Every salesperson should read this. It's got everything from mindset tips for personal motivation to time management tools to gamification strategies. To get more top performers on your team, this is a good place to start.
13. Secrets of a Master Closer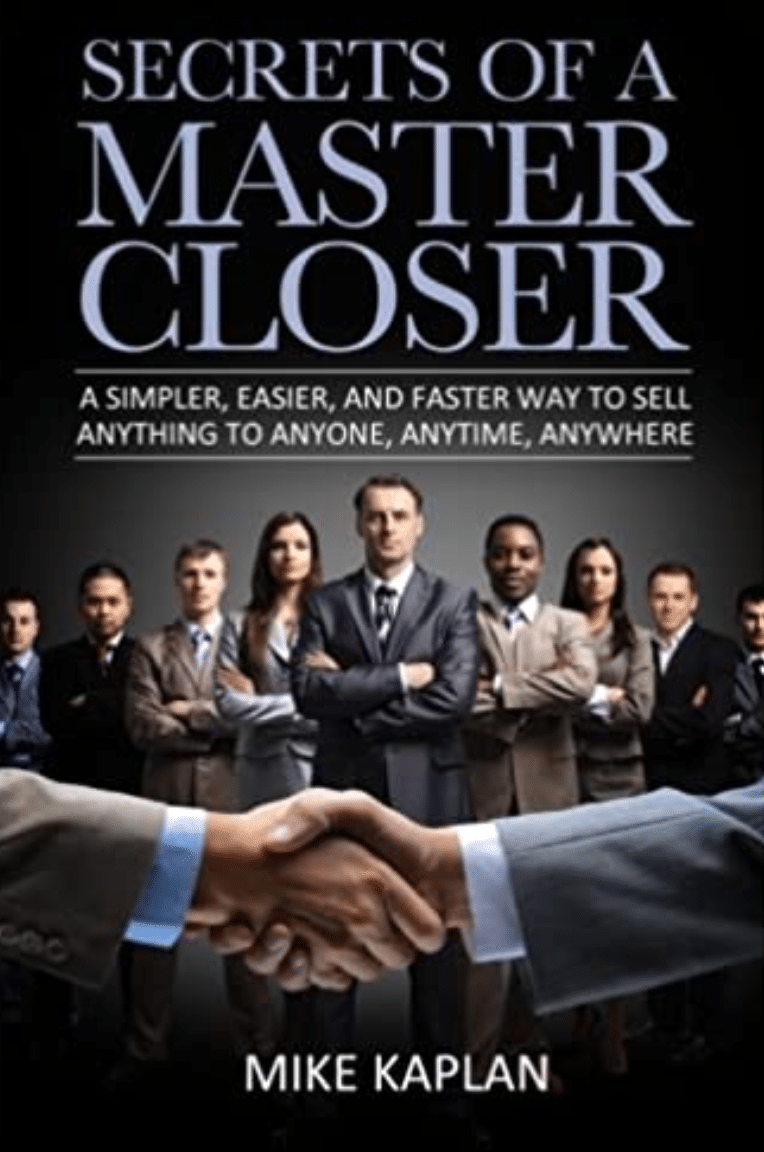 Mike Kaplan built 3 different multimillion-dollar sales companies, so he's earned the right to call himself a "Master Closer."
This is another book focused on training salespeople, but it also goes over the fundamental principles of selling and a deep understanding of the overall sales process.
There are training exercises, sales principles, and closing techniques discussed in-depth in this book that Kaplan personally tested and utilized during his 20 years in the industry. The goal is to sell more and to sell it faster, and we think this book can definitely help.
14. Ninja Selling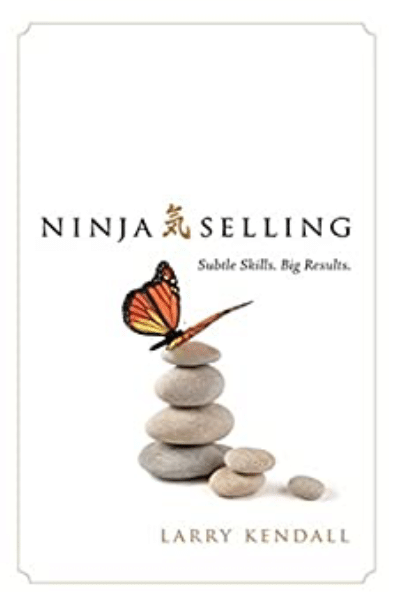 Most salespeople today are going to be taught traditional selling methods like cross-selling, upselling, and standard sales techniques.
This book may change the way you and your team think about selling overall.
What if there was a science-based selling system that could yield predictable results despite the personality type of your sales team members and the client?
The entire focus behind this system is largely in to shut up and listen, listening to what a user needs, and being able to "solve" a sale by asking the right questions. It's a step-by-step guide, and even if you don't follow it to the T, there's a lot of good stuff to take away here.
15. Ultimate Sales Training Success Guide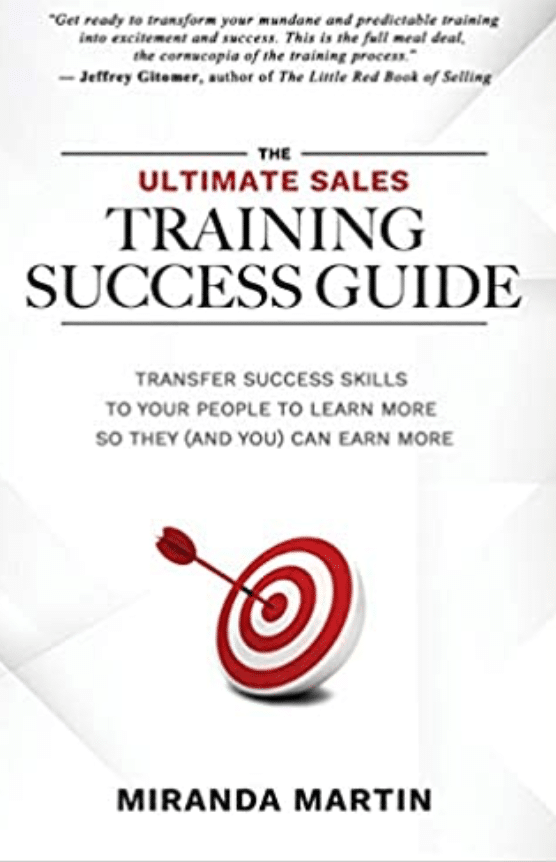 We opened our "best sales books" list with a guide to sales training… and we're going to end with one, too. That's how important the training process is, even when you're hiring top-talent people, to begin with.
If you or your sales leaders have ever wished they could clone themselves, this is the guide you need. It can help you transfer your instincts and hard-won knowledge to your staff with an 8-step roadmap.
The book contains new methods to improve learning retention for different types of learners, how to offer constructive feedback, and common mistakes to avoid when training your team. It's got rave reviews from agencies and businesses who have implemented the knowledge to their benefit… why shouldn't you be next?
Final Thoughts
There you have it- these are the 15 best sales books that we recommend every sales leader and salesperson read in 2021 (and probably 2022, too). We kept our list relatively short, so we could highlight the very best and the most valuable resources currently available that will help your team get results faster. Revenue Acceleration is what we're all about, and these 15 books can help you on your way to it.
Looking for new ways to identify high-value leads faster and to improve your prospecting and selling pipeline? Get started with Breadcrumbs.io for free here.