Customer-oriented marketing allows us today, more than ever, to determine how a product or service can solve the anguish of customers and buyers.
Digital transformation has not only brought priceless tools to the marketing and sales sectors, but it has also boosted an orientation towards a data-driven culture within companies.
Even more important is that this technological advance has empowered users, who now have full purchasing power.
In fact, 55% of customers have come to trust companies less, according to a HubSpot publication, and prefer family recommendations, opinions from other customers, and market research to make their purchasing decisions.
In this scenario, do you think it is possible to attract new users and make current customers fall in love with your brand?
The answer is yes! As long as the approach is different: it is not enough to create the most creative campaigns. It is essential to make a change to a customer-oriented marketing model.
Keep reading to find out more about this topic!
Why has customer-oriented marketing become essential for companies?
Before going deeper into the subject, let's first clarify why digital marketing as we know it today requires transformation.
The digital age has built a more informed consumer who can choose from endless options and is exposed to new experiences. For this reason, companies need to adapt, quickly and effectively, to new demands.
This is how customer-oriented marketing has gained momentum in recent years, as a really effective way to put your brand in the consumer's shoes.
This approach requires organizations to stop looking at themselves to focus on the specific needs of each customer.
To better illustrate, we have listed 5 reasons that show the importance of adopting a customer-oriented approach.
1. Adapting to the new consumer behaviour
In one of our previous articles, we discussed how customer-oriented strategies help close more deals faster. Consumers are more aware of their buying power with the brands and are constantly seeking new experiences.
This means that prospects no longer want to hear the same promotional speeches as usual. Therefore, it is increasingly valuable to establish a relationship of trust between brands and users to ensure their consumption continuity.
In this scenario, customer-oriented marketing allows you to design a complete strategy, which considers all the factors that contribute to the loyalty of its users.
2. Understand your customers' purchase decision
Digital Marketing has opened up possibilities to a more multidirectional communication model, by which consumers demand to be heard and, at the same time, are more inclined to research online before starting any transaction.
That is why having a content marketing strategy is essential.
Customers and potential customers love to find their solutions. When your brand, through relevant and engaging content, significantly improves their lives, you achieve a positive association.
Only when your text, visual or interactive content responds to user concerns along their journey (including success stories that trigger the purchase decision), you create a memorable experience.
Thus, producing relevant and optimized content for a customer acquisition strategy is an effective way to build a lasting relationship.
To be a customer, someone may have had their first contact with your brand through a blog post they found on Google, for example. After that, that person was nurtured by the materials you produced until you developed a level of confidence sufficient to finalize the purchase decision.
3. Align with the new Inbound marketing methodology
In 2018, the classic sales and marketing funnel began its own transformation into the customer-oriented cycle. Today, this is known as a flywheel.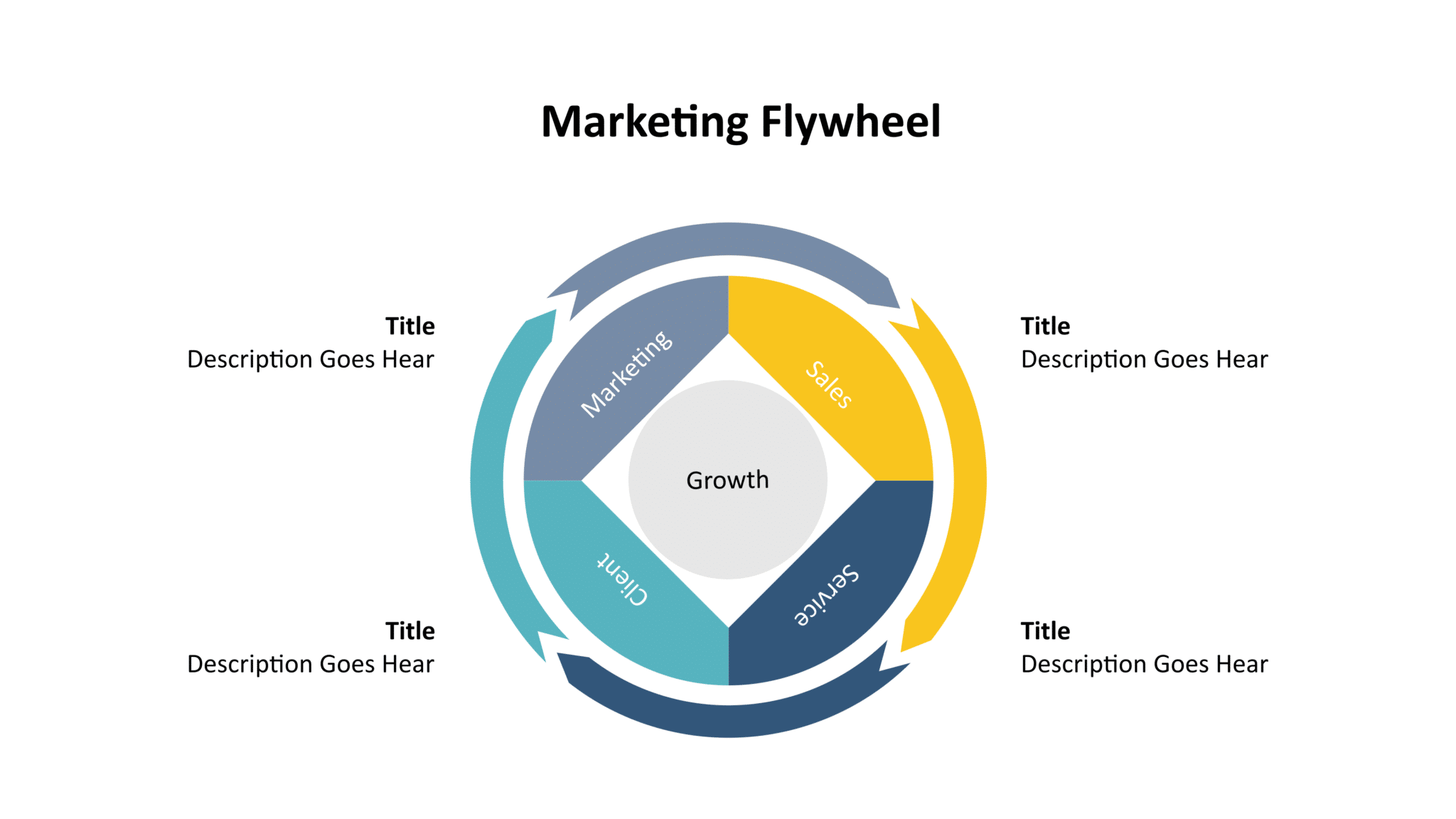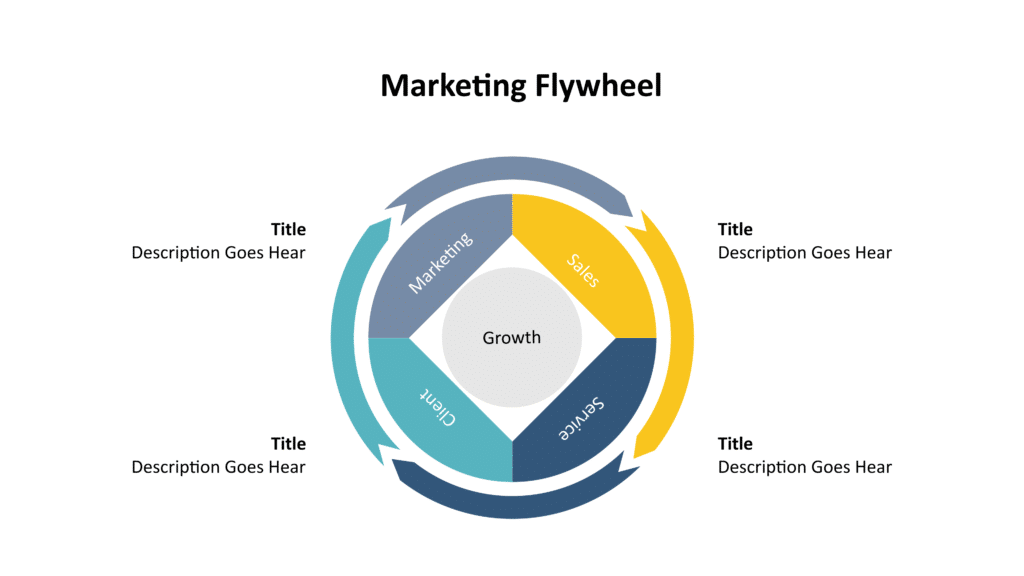 This new approach puts customers at the centre and focuses on customer loyalty.
Thus, it fits much better to a fact detected by HubSpot itself: customer recommendations and word of mouth are the factors that most influence the purchase process.
4. Get to know your customers better
A data enrichment strategy allows companies to collect and process more detailed information about individual customers or leads, allowing better delineation of their users and holistically understanding their behavior.
Basically, in any digital channel, it is possible to collect data to better segment the public, fully understand their needs, and, therefore, have all the inputs to design a more effective and customer-centric marketing strategy.
5. User's loyalty
Finally, a satisfied customer will not only remain loyal to your product but may be an ambassador for your brand.
Customers who maintain an emotional relationship with a brand have a life cycle value of 306% higher, and recommend the company to others at a rate of 71%, instead of the average of 45%, according to a report by Motista.
With these projections, don't you think it is worth investing in efforts to please your consumers?
5 keys to creating a customer-oriented marketing strategy
Now that you understand the importance of customer-oriented marketing, the next question is: what to take into account when building a strategy that focuses on the consumer?
A customer-oriented strategy must follow the following steps:
research to be clear about your buyer persona, interests, and needs;
determine how the company's product can be adjusted to meet those needs;
create differentiated products/messages to suit each buyer persona.
Below, we show you 5 keys to define your strategy.
1. Invest in interactive experiences
One of the advantages of Digital Marketing is that you have control over the type of experience that users will have when interacting with each of your digital channels, from the moment they do not know your brand until they become your customers.
Better than designing a flat experience is to create a more dynamic experience, as interactive content achieves twice as much engagement as static content, according to DemandGen.
Thus, interactivity in marketing is especially useful for:
Capture quality data;
Feed your leads;
Retain your customers;
Improve engagement;
Offer real spaces for your users to demonstrate their most prominent weaknesses and what they are most interested in discovering.
Among quizzes, infographics, interactive videos, calculators and other formats, you can create a memorable content experience for your users.
A successful case to mention is Nequi, a brand responsible for a Colombian financial management application and a specialist in creating interactive content on its corporate blog.
The company's contents vary between blog posts, infographics, videos, and tests, encouraging the permanence on the site and building a relationship between users and the brand.
In addition, with each response received from questionnaires and other analysis, Nequi can better understand its position to continue creating content that prospects most appreciate and cultivate this relationship: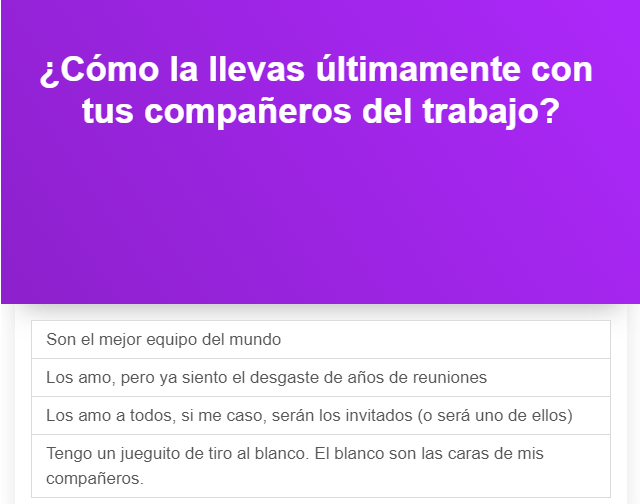 2. Create high-quality digital channels
Just as important as creating interactive experiences is providing a secure, properly structured website with good technical performance to ensure the best customer experience.
That's because, according to Pingdom, 70% of customers say that the speed of the site affects their purchasing decisions. This is just one of the technical factors that you must take care of on your website.
You can start your WPO (Web Performance Optimization) strategy in the following ways:
work with reliable hosting and technical support;
use trusted content managers, like WordPress or Shopify;
compress the images on your site;
disable plugins that you don't use;
use lighter themes;
improve your digital visibility through Content Marketing.
Undoubtedly, these initiatives are valuable for any page that seeks to collect and process information from users. However, it becomes even more relevant for e-commerces, who need to create an impeccable and 100% functional sales experience.
Taking care of your digital channels, such as a website or blog, will not only make an excellent first impression for users who do not yet know you, but it will also be your primary tool for nurturing them.
3. Establish different techniques to retain your customers
You go to your favourite clothing store, and when you pay, an employee asks, "Do you have a loyalty card?"
This is one of the classic examples of loyalty programs, a strategy that rewards customers' buying behaviour and brings a sense of loyalty to the company.
While loyalty programs require resources to support the discounts and benefits they offer, they help drive a company's growth, increase its lifetime value, improve its reputation, and ultimately make its customers more satisfied.
This is just one of the alternatives. However, there are several strategies that you can apply in your business to retain your customers, for example:
create a powerful branding strategy that links your brand values ​​to those that your customer stands for;
implement possibilities and processes of cross-selling and up-selling;
send exclusive promotions by email;
apply discounts to achieve a certain amount on a purchase.
4. Personalized communication
You agree that the new consumer is hungry for personalized content, right? Therefore, creating copies is no longer enough, it is necessary to establish direct communication with each of the potential customers, appealing to their individual tastes, interests and needs.
This means that, even if we have a single product, the attendance and service must be differentiated and specific to each customer.
For this reason, a key aspect of customer-oriented marketing is personalizing the experience.
The implementation of personalization requires 3 basic actions:
identify your buyer personas;
define which channels to use (social networks, advertisements or newsletters);
adjust your messages and use users' preferences to show them personalized content on different channels to improve their engagement.
Spotify, for example, adjusts its campaigns email marketing with the history of its users to send information about their favourite artist's events, new releases and songs related to what they can not stop listening to: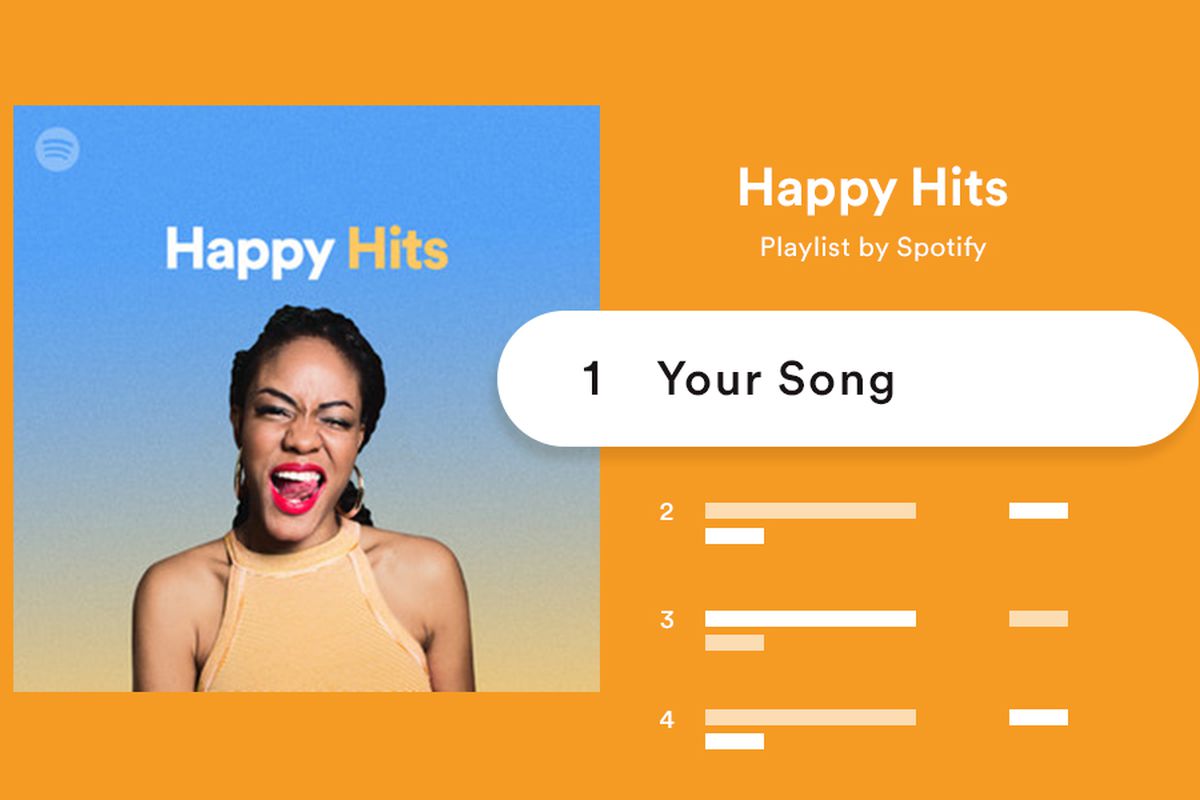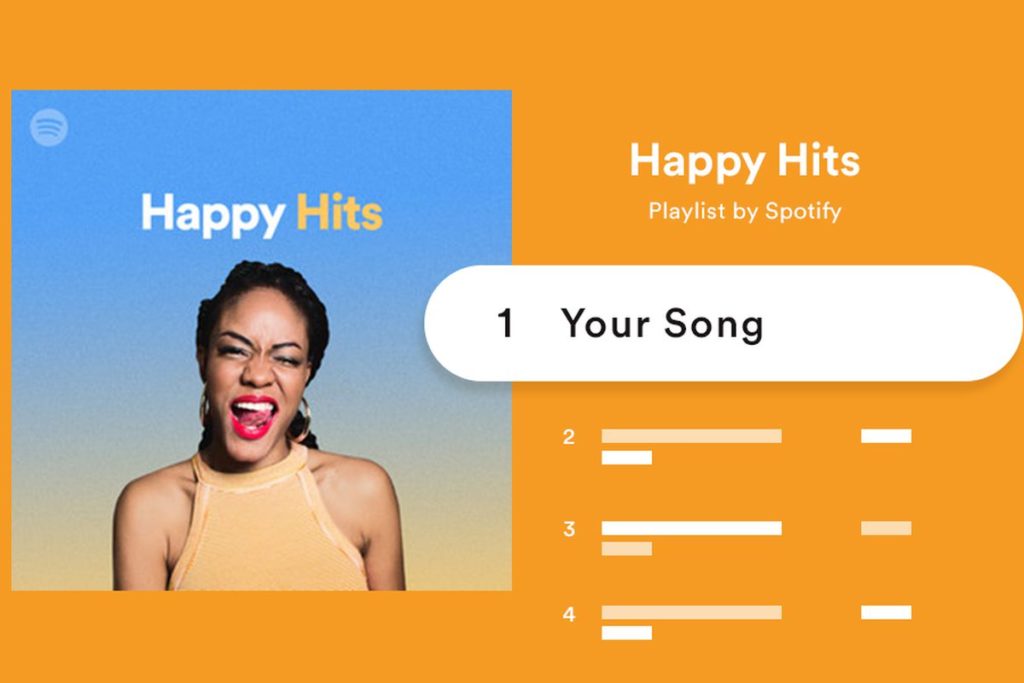 These are incredibly targeted emails that attract clicks and create a valuable relationship with users that love to receive this type of content.
For this, the hygiene of your email lists is crucial to make sure the data quality of your email list is good. You can use our email verifier – and run a check-up for free!
5. Take care of the after-sales service
A critical factor in customer-oriented marketing is after-sales service. 93% of customers return to buy from companies that offer excellent customer service, according to HubSpot.
If we take into account that, according to Invesp, investing in new customers costs between 5 and 25 times more than retaining existing ones, you will undoubtedly want to ensure your current customers as much as possible.
An after-sales service not only gives you the possibility to strengthen relationships. It also opens up a channel where consumers can express their opinions – valuable information that you can use to improve your product or service.
[BONUS] The 5 metrics you need to evaluate your customer-oriented marketing strategy
Suppose you want to determine the success of your customer-oriented marketing strategy. In that case, there are a few metrics you should follow to assess how close (or far) you are to adjusting your service to create a memorable experience.
Lifetime value (LTV.) The LTV is the net amount of revenue a customer generates while maintaining a business relationship with the business.
Customer acquisition cost (CAC.) It shows how much you have invested in attracting a new customer. Comparing LTV to CAC allows you to identify whether your efforts have brought positive business returns.
Return on investment (ROI.) ROI allows evaluating the profitability of a given investment. It is one of the most influential metrics in marketing, as it determines whether actions are bringing real sales opportunities.
Net Promoter Score (NPS.) This metric allows you to find out customer satisfaction by asking a simple but compelling question: "on a scale of 0 to 10, how likely are you to recommend our products/services to a friend?"
Average session duration. The average session length is one of the metrics that best reflects the engagement generated by your content. The better the engagement, the more chances of conversion you will have. You can accurately analyze this metric in Google Analytics, in the "Behavior" report.
Final Thoughts
Let's end with a summary of what we learned!
First, implementing a customer-oriented marketing strategy is essential to respond to new consumer demands caused by digital transformation.
Second, customer-oriented marketing is an approach designed around the needs and interests of consumers. Therefore, it is essential to know who they are, their needs, and how we can tailor the product or service to them.
Third: interactive content, a secure website with good usability, building a long-term relationship, personalization, and after-sales service are the five pillars of a customer-oriented strategy, which are the customer's interaction points along the consumer's journey.
Finally, it is essential to follow the metrics that help you evaluate whether you are achieving the proposed objectives. And as a bonus, you can continue to learn about customer-oriented marketing!

Ready to start the path to Revenue Acceleration? Join our mailing list today and receive weekly tips to implement a customer-oriented marketing strategy and much more!