In this How to Pick a RevOps Agency guide, we'll look at the the four core skills of a first-rate RevOps partner and the three questions you should ask during your evaluation. 
When John Ross met his revenue operations (RevOps) agency's team lead for the first time, he was surprised by how much he understood the EdTech space.
The CEO of Test Prep Insight shares with Breadcrumbs:
"I started explaining our customer lifecycle when the team lead interrupted me and proceeded to explain in great detail how a typical revenue model and customer lifecycle in our industry works."
And at that moment, John knew he had found the right RevOps agency.
"Some people might have been taken aback by the interruption and straightforwardness of the team lead," admits John. "But I loved it. He knew exactly where I was going and what was going on in my mind."
This brings us to the gazillion-dollar question:
How do you choose a partner with deep and relevant experience to unlock revenue growth in the shortest possible amount of time?
Let's find that out in our How to Pick a RevOps Agency guide today.
How to Pick a RevOps Agency: The 4 Core Skills to Look For
We first posed this question to Breadcrumbs' advisor and Trustlayer's chief revenue officer (CRO), Jason Reichl, and here's what he has to say:
"The agency must be proficient in all four skills of RevOps: Strategy, Tools, Enablement, and Insights. These skills are critical for a RevOps program to stick and for your business to get that 26% improved revenue."
Perry Zheng, CEO and founder of Cash Flow Portal, agrees. "These four skills are the epitome of success for any RevOps agency. Unless it has an equally strong hold on all four of them, it may not be able to deliver the expected results for you."
Let's unpack what these four core skills mean.
(i) Strategy
A great RevOps agency has proven processes to align revenue-centric departments, identify revenue bottlenecks, and unleash revenue growth.
In Pandio's case, the RevOps agency formed specialized teams and gathered singular-source information before designing a strategy.
On the sales front, the RevOps agency helped Pandio establish its sales management system. It fosters cross-functional collaboration and builds employees' trust through uniform business structures.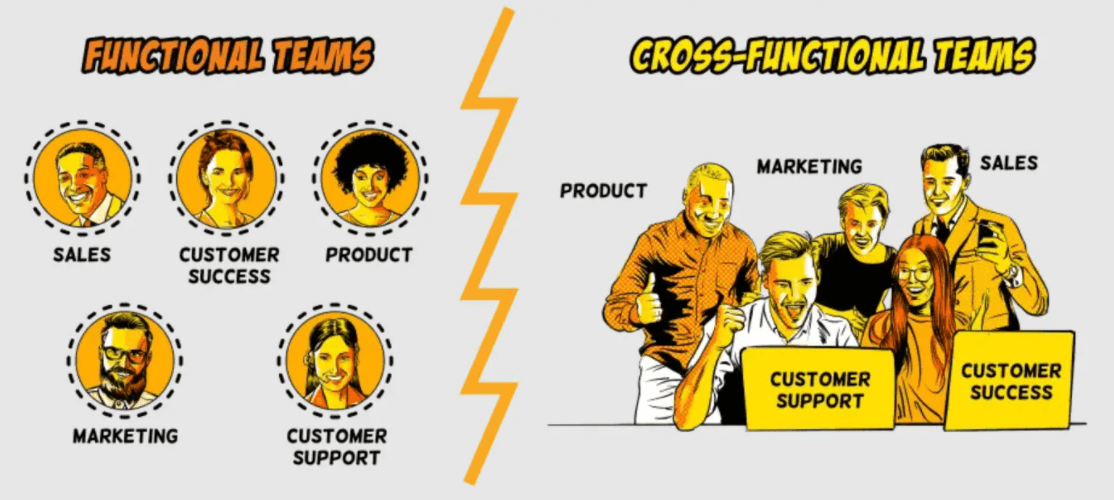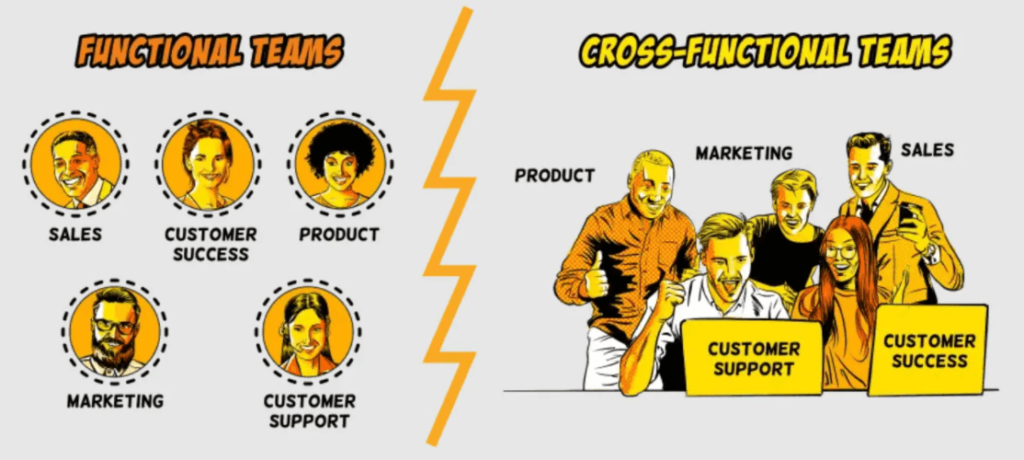 Gideon Rubin, CEO of Pandio, shares with Breadcrumbs, "Our RevOps agency emphasized the need to work together, so that we can turn potential sales and customers into something more concrete and beneficial for the sales department."
TL;DR of How to Pick a RevOps Agency (Strategy): Exceptional RevOps agencies align all departments in a holistic strategy. 
(ii) Tools
Without technology, it wouldn't be possible to streamline and automate workflows across different departments.
The best RevOps agencies possess the know-how to customize your tech stack according to your business's unique needs (e.g., custom tailoring attributes for leads from Google Ads and upsells).
Let's say you have a goal of increasing upsells and having shorter sales cycles. One of the things that your RevOps agency might do is (re)implement a lead scoring tool within your customer relationship management tool (CRM).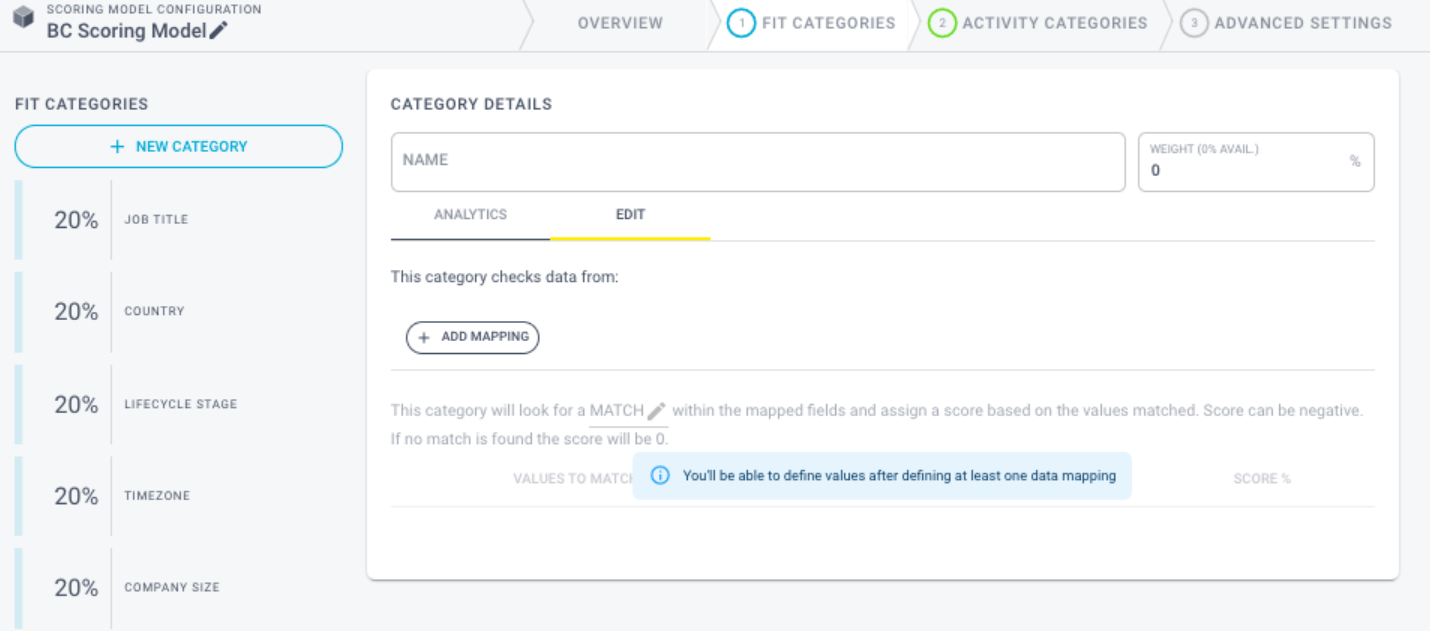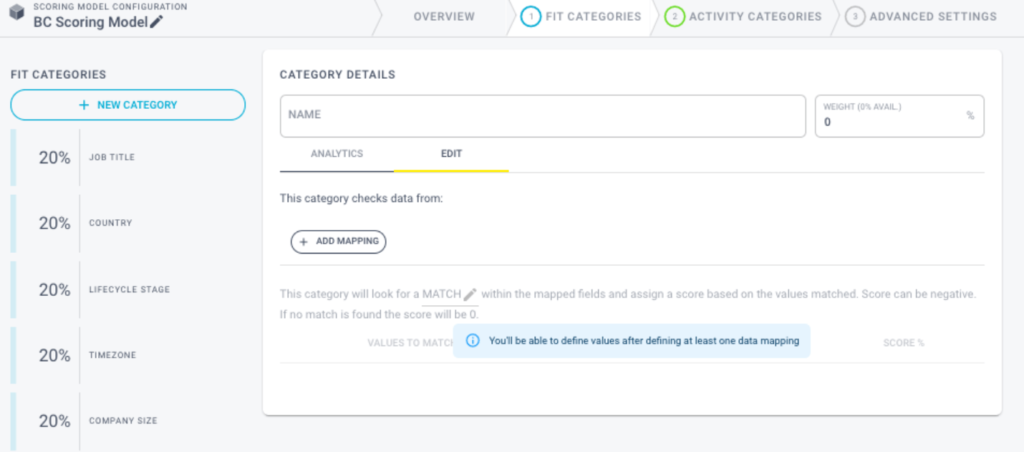 By building lead scoring within your CRM, both marketers and sales reps will have complete visibility into the pipeline and have better context when closing them.
With the right tools and setup, you don't need to worry about high-quality leads slipping through the cracks. What you get is an optimized revenue engine that attracts leads and customers—on repeat.
Want to get a head start on lead scoring and close deals quickly in your business? Sign up for your free Breadcrumbs account today.
TL;DR of How to Pick a RevOps Agency (Tools): Great RevOps agencies understand that there's no one-size-fits-all tool stack. These RevOps specialists will customize your tech stack across the entire company according to your unique needs.
(iii) Enablement
Depending solely on sales enablement isn't enough to optimize your customers' experience and accelerate revenue.
According to SiriusDecisions, B2B customers will have an average of nine interactions (!) with various provider personnel before buying.
This means that your B2B buyers will not only interact with sales reps. They'll also communicate with marketers, support, and Kyle from IT.
We kid', but you get the idea!
And yet, enablement from these departments is often inconsistent.
And this is where revenue enablement comes in.
Revenue enablement is a process "where all customer-facing roles possess the skills, knowledge, and process expertise; and have access to the best assets to maximize every buyer or customer interaction."
(Fun fact: There's another similar concept called "partner enablement," but that's another story for another post.)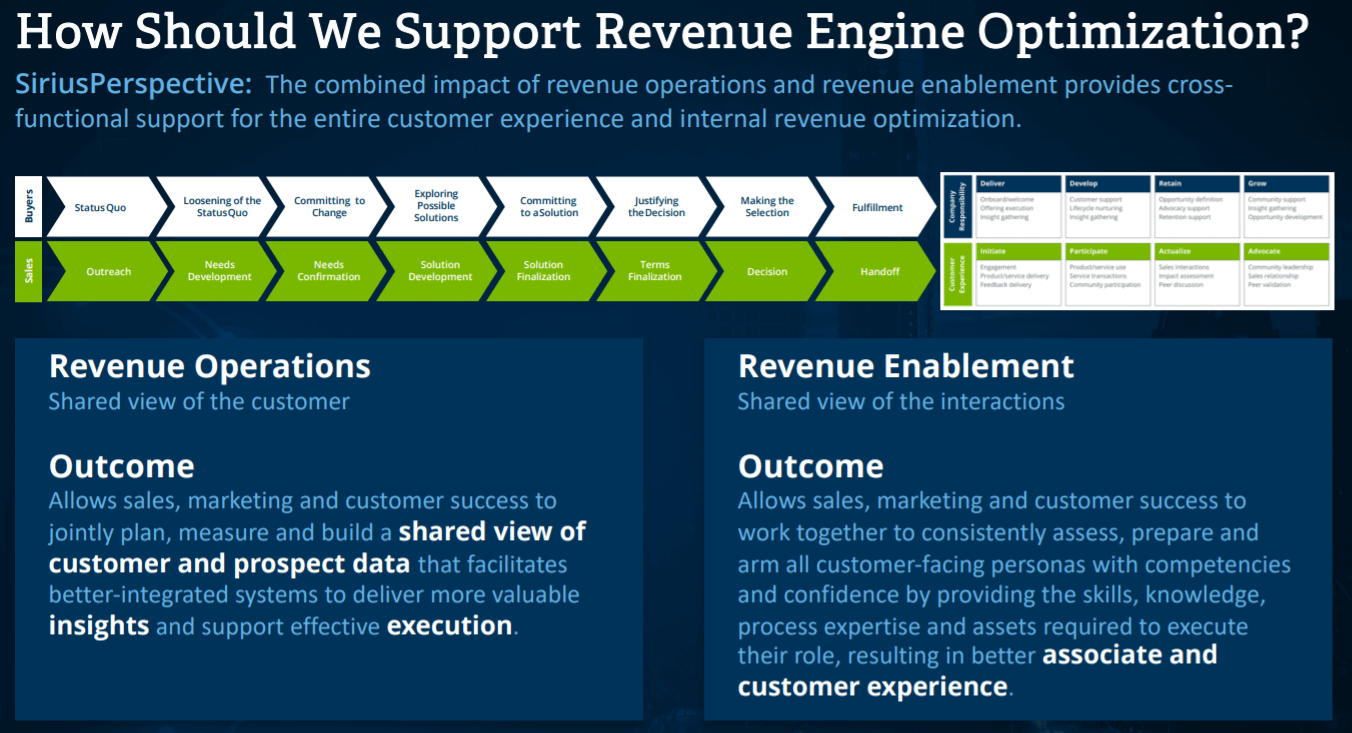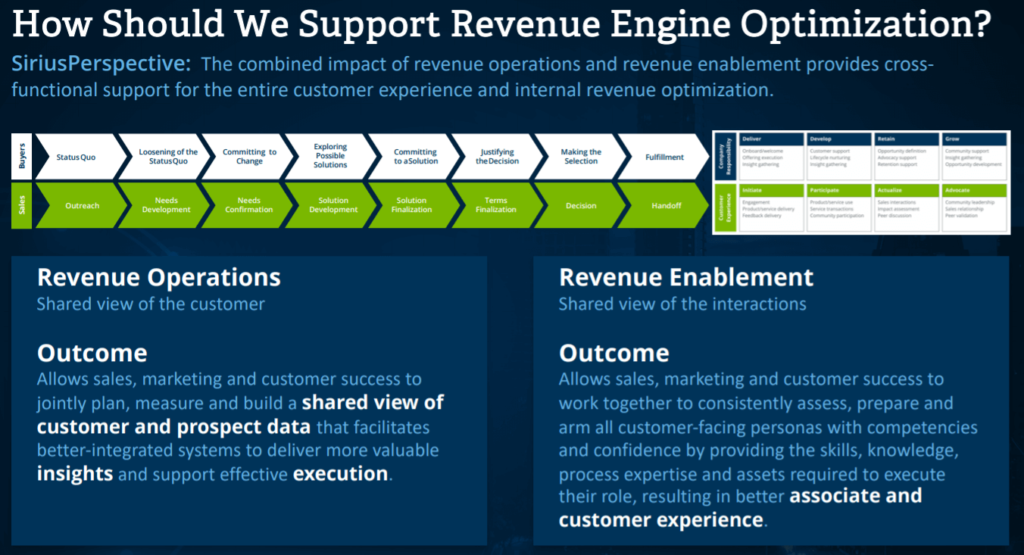 In short, the ideal RevOps agency will not only implement sales enablement to support your sales team. It'll also create other enablements for the entire organization.
That said, you want to avoid those so-called RevOps agencies that recommend non-holistic strategies.
Trustlayer CRO, Jason Reichl, explains, "These technology-specific firms are actually only sales or marketing operations—they're using revenue operations to market their agencies. Their strategies will usually focus on tactics that only touch one part of your revenue team."
TL;DR in How to Pick a RevOps Agency (Enablement): A competent RevOps agency empowers beyond the sales department. It understands the crucial important of revenue enablement for the entire organization.
(iv) Insights
Finally, we have the last piece of the puzzle: Predictive insights.
Mind you, we're not talking about sales numbers or your monthly targets. These numbers are cool, but they're just one part of RevOps. 🙂
When it comes to revenue acceleration at the operational level, we want to focus on metrics that provide accurate forecasts and complete visibility into your pipeline. With these insights at your fingertips, you'll know which specific data to focus on and optimize your operational departments.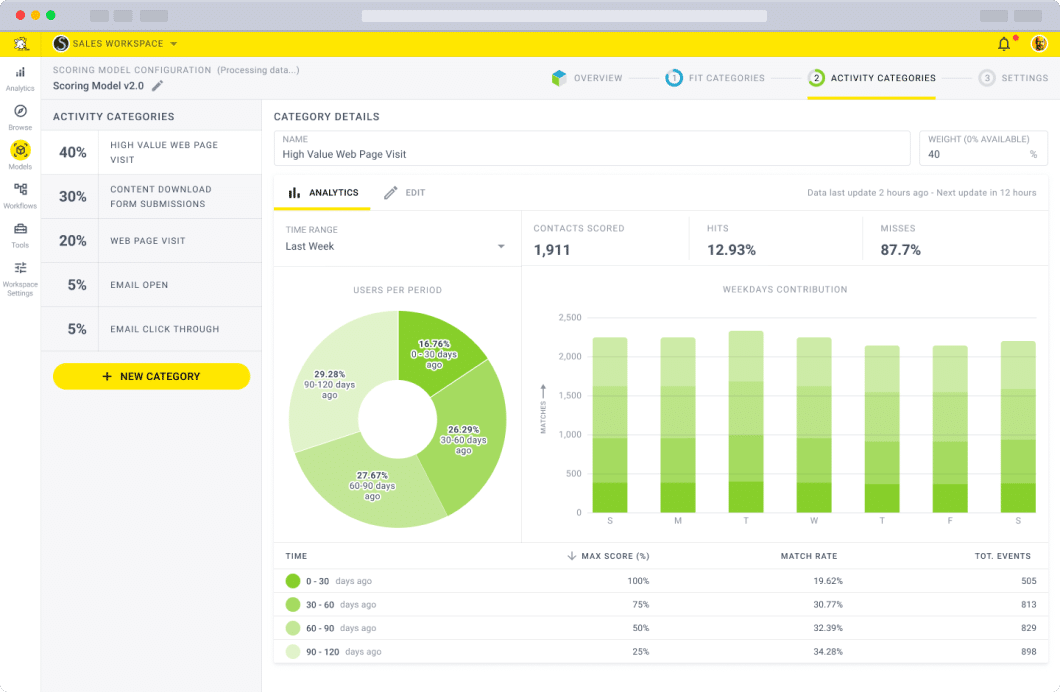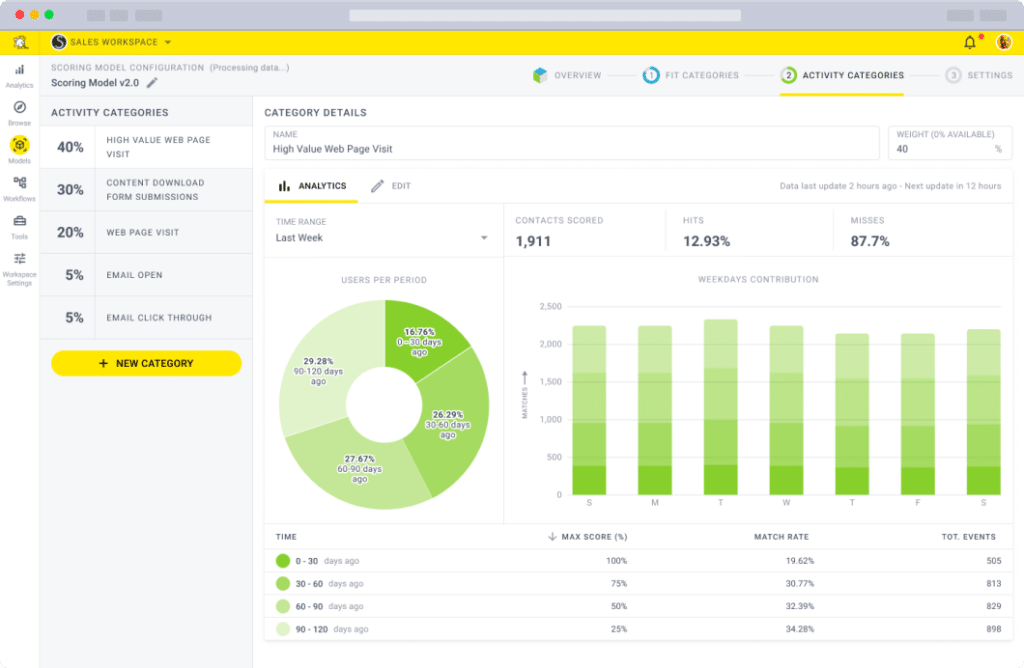 During the revenue operations program, your RevOps agency will guide you, and your team leads on how to move forward with the insights you've gathered.
Here's how it might look on a micro-level. If there's a decrease in:
Content engagement: The marketing operations manager might budget for more content promotion through paid ads, email campaigns, and marketing automation.
Customer satisfaction score: The customer success operations manager will analyze support workflows and offer suggestions for new support tools.
CRM adoption: The sales operations manager might switch to a different CRM and refine the company's lead management and sales processes.
TL;DR in How to Pick a RevOps Agency (Insights): A first-rate RevOps agency supports data-driven insights, collaboration, and decision-making across all revenue-centric departments on an operational level.  
How to Pick a RevOps Agency Using These 3 Quickfire Questions
Your RevOps agency has nailed its strategy, tools, enablement, and insights. Great, now what? Perry Zheng, CEO, and founder of Cash Flow Portal, recommends asking these questions to determine if you're working with a competent RevOps agency.
1. "What are the Qualifications of Your Team Members?"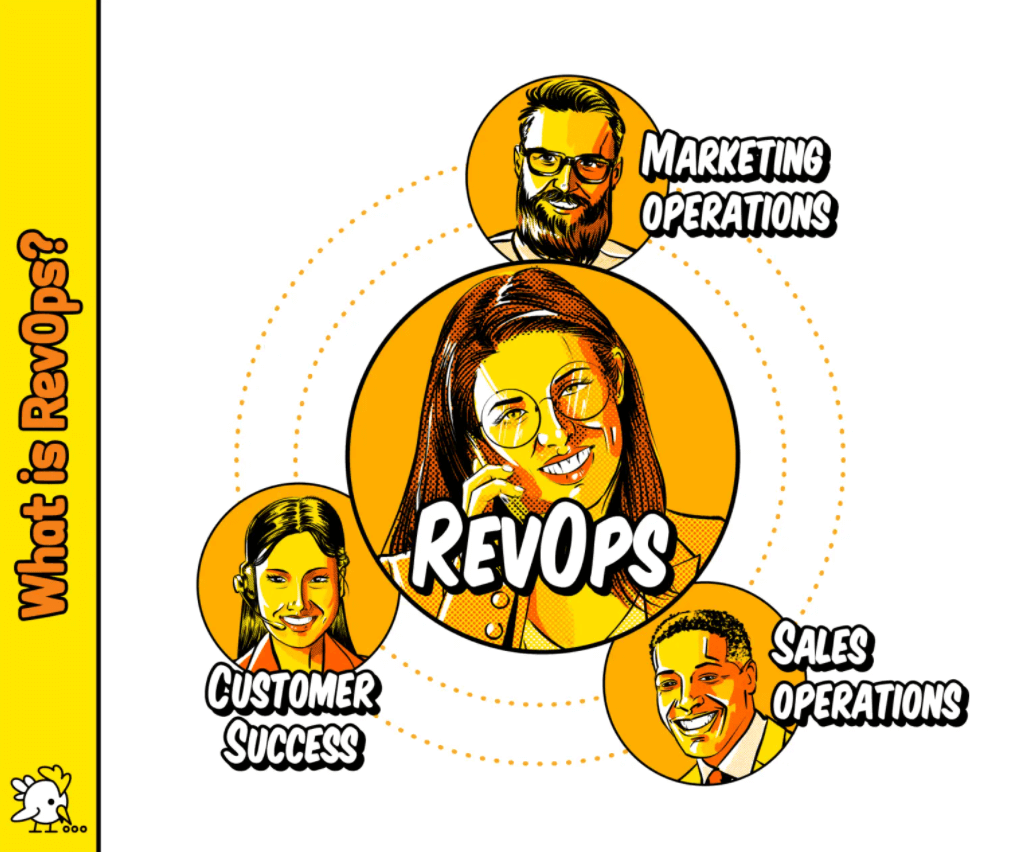 Revenue operations revolve around varied departments, particularly marketing operations, sales operations, and customer success operations.
Every member in your RevOps agency should be an expert in their respective fields:
Chief Marketing Officer: Designing strategic sales marketing frameworks
Director of Content: Creating content touchpoints in the customer's journey
Director of Paid Advertising: Running omnichannel ad campaigns
This is an oversimplified version, but the point still stands.
All of these team leads should work together and execute a RevOps strategy within the ecosystem.
John Ross, CEO of Test Prep Insights, prioritizes "deep, narrow expertise in his vertical," as he doesn't need to invest a lot of time educating the RevOps agency about his customer lifecycle or the ins and outs of his industry.
"It was clear from Day 1 that our RevOps agency had a deep knowledge of the online education space. Within just a couple weeks, the teams were able to assess our revenue operations and recommend changes and digital tools that they had used with other EdTech clients."

John Ross, CEO of Test Prep Insights
TL;DR: In addition to the four core skills (strategy, tools, enablement, and insights), look for a RevOps agency with clients in the same or a closely adjacent space!
2. "Do You Have Enough Sources to Manage Another Project Efficiently, or Are You Already Overworked?"
Self-explanatory.
You don't want to work with a RevOps agency dealing with a heavy workload and run the risk of missing important deadlines.
3. "What Do You Think is Your Best Project So Far?"
According to Perry, this best project or achievement will help you gauge "the limit of the RevOps agency's success" and whether it meets your requirements for the work you're looking to get done.
"When you're choosing a RevOps agency, you want to know their capabilities and what they think is their best work," explains Perry.
"I cannot expect them to undertake the same project in my company for the first time if their best work does not meet my expectations."
Wrapping Up: How to Pick a RevOps Agency
If you want to optimize your customer's journey for revenue acceleration but you're not 100% ready to hire a RevOps leader, partnering with a RevOps agency is the way to go.
As you evaluate these different RevOps agencies, look for the four core skills: Strategy, Tools, Enablement, and Insights.
Any RevOps agency that excels in these four areas will be a master at optimizing your RevOps engine and accelerating your revenue potential.