Getting started with HubSpot the right way is crucial to long-term success. By making sure every department has an identical onboarding checklist, you can pave the road toward revenue acceleration.
With more than 29% of the market share, HubSpot is the leading marketing automation platform. It consolidates all the tools a business needs to scale into a single platform and is complemented by robust and time-tested RevOps accelerators.
Let's get into the meat of it—here's how you can excel at HubSpot onboarding with a comprehensive checklist and leverage lead scoring:
Why Do You Need a HubSpot Onboarding Checklist?
While HubSpot makes life easier for marketing professionals, it does require a bit of work at the start to generate maximum value for your business.
This initial onboarding process involves properly setting up and syncing HubSpot's various suites. An onboarding checklist ensures your entire team is aligned with the overall marketing vision right from the get-go.
As with any checklist, the HubSpot onboarding checklist is meant to provide you with a logical flow so you can configure HubSpot based on your unique business needs.
The HubSpot Onboarding Checklist
Before diving into the onboarding checklist, let's briefly talk about the five main suites of solutions available in HubSpot:
Marketing Hub. Content creation, publishing, tracking, and reporting.
Sales Hub. Sales optimization and lead nurturing.
Service Hub. Customer service bots, live chat, automated replies.
CMS Hub. Website hosting platform.
Operations Hub. Data integration, processing, and automation.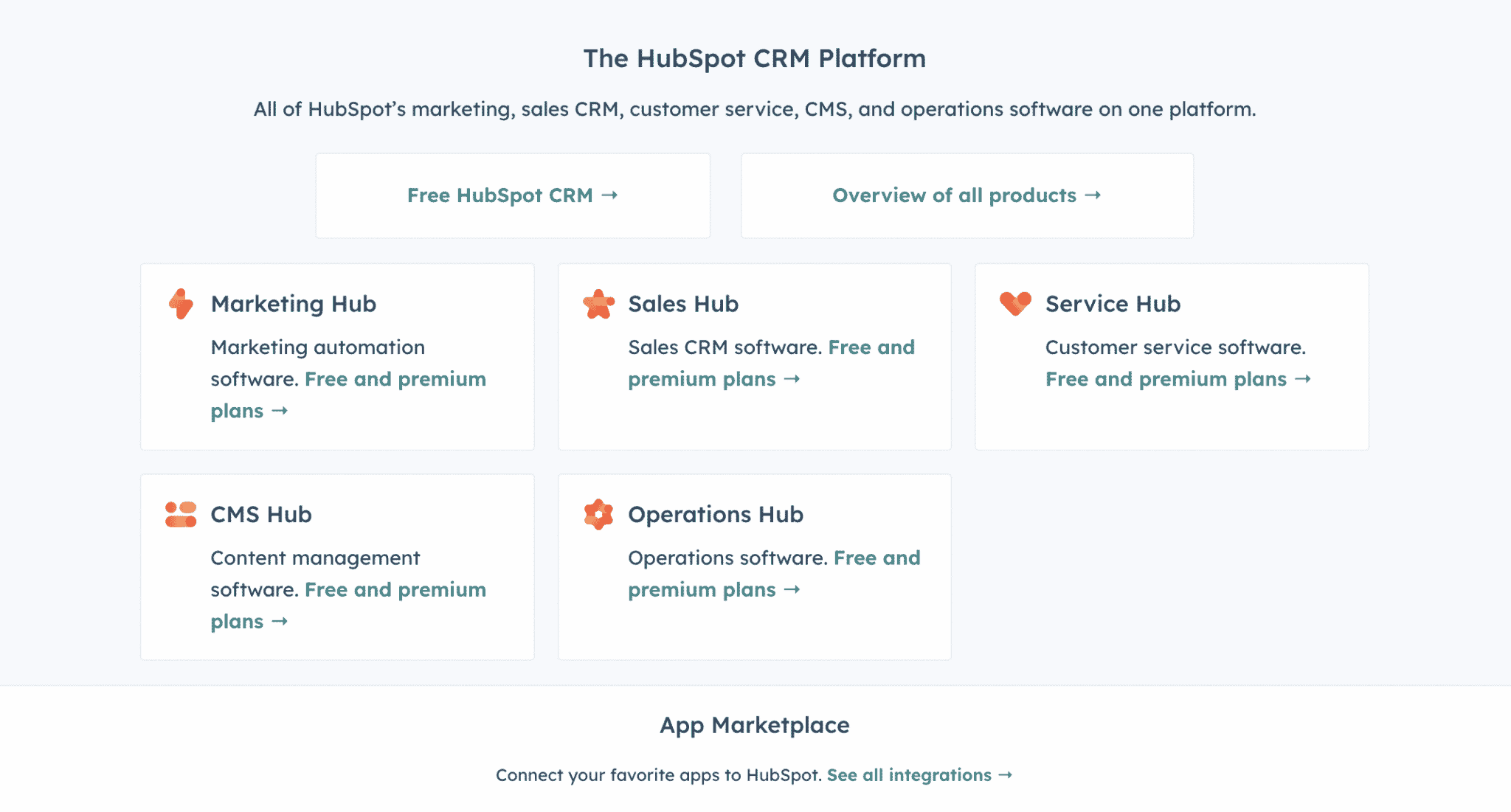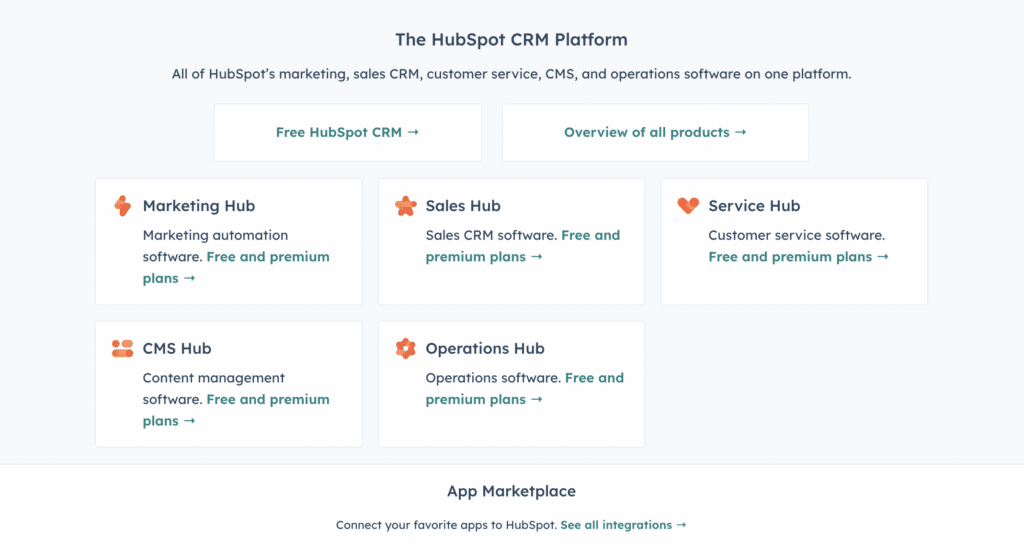 With that covered, let's learn how you can ace HubSpot onboarding with the following checklist:
HubSpot Onboarding Checklist #1: Integrate Your Email
Creating a single source of truth for all of your email data is the first step in maximizing the value of your CRM platform.
You can begin by connecting either your personal or business email account to HubSpot and then integrating it with HubSpot CRM. Integrating your email account allows you to update contacts, enable email automation, and log your responses—all within the HubSpot CRM.
You'll find detailed information on how to do that here.
HubSpot Onboarding Checklist #2: Import Contacts
With your email account integrated with HubSpot, you can now import all of your contact data and your marketing campaigns from your old system into HubSpot.
Your existing contact and campaign data will provide the platform with invaluable information that you can then use to craft better and highly targeted campaigns.
Note that after importing your contacts, they'll be marked as non-marketing contacts by default. However, you can easily change them to marketing contacts if required.
You'll find detailed information on how to do that here.
HubSpot Onboarding Checklist #3: Create Segments
Now that your contacts are set up in HubSpot, you can start segmenting them into email lists. This will allow you to target niche customer segments in your future marketing campaigns.
With the help of HubSpot's multiple filters, for example, you can identify groups of leads who've all performed a similar action. This can be 'opening a recent email' or 'replying to an email'.
Tailored content is the lifeblood of inbound marketing, so having your contacts segmented into logical lists will benefit your marketing efforts in the long run.


You'll find detailed information on how to do that here.
HubSpot Onboarding Checklist #4: Import and Integrate Your Website
Importing your existing website into HubSpot will allow you to view your entire site structure within the platform. Elements like the meta titles and website URLs for all external pages can be viewed in a single place.
Based on the number of web pages on your website, it can take a few hours for the import to complete. Once done, you can review the import and finalize the content.
You should also integrate a JavaScript tracking code into your website to collect crucial information about your website visitors. This will further enhance your HubSpot contact data as part of your CRM platform.
You'll find detailed information on how to do that here.
HubSpot Onboarding Checklist #5: Define Deal Stages
You'll likely have multiple deals in play at any point in time, all in various stages of fulfillment. Deal stages in HubSpot CRM are great at keeping track of all your deals.
What's more, you have the ability to customize your deal stages according to your sales funnel. This will result in increased accuracy in your sales forecasts. Plus, with deal stages broken down, you can quickly identify the specific bottlenecks in your sales funnel instead of wasting time on identifying the root cause.
You can classify deals into your tailored deal stages to track the status of each deal in the overall pipeline.
You'll find detailed information on how to do that here.
HubSpot Onboarding Checklist #6: Create Lead Ads
With all your important email, contact, and campaign data integrated into HubSpot, you can start generating new leads with lead ads. You can create customized and targeted ads inside HubSpot and get them delivered to specific target segments.
By default, all the new leads you generate will auto-populate inside HubSpot CRM. You can then analyze the effectiveness of your lead ads, classify leads into your custom deal stages, and tweak your campaigns to keep optimizing lead generation and conversion.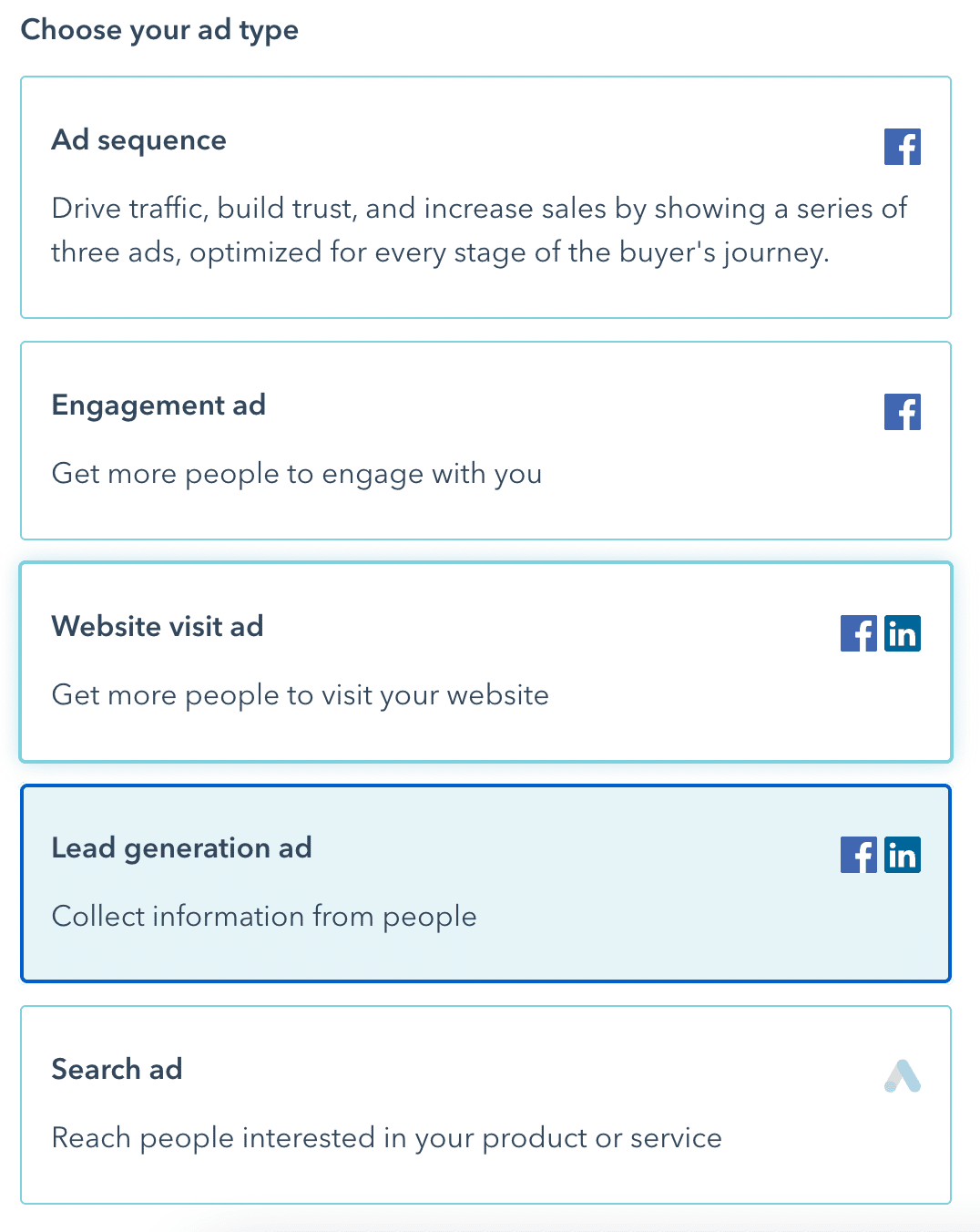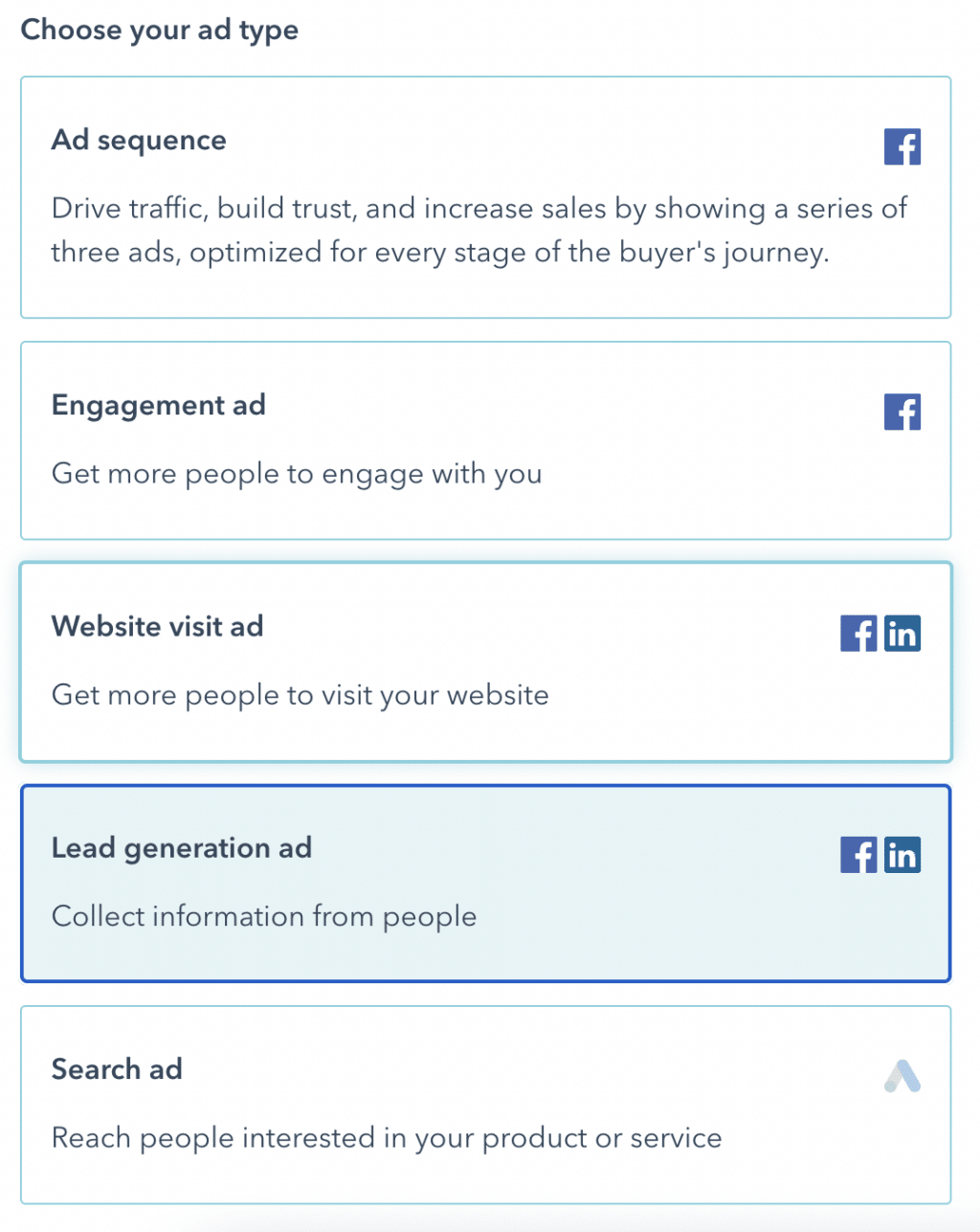 You'll find detailed information on how to do that here.
By now, you'll be able to appreciate the value offered by each of HubSpot's suites working together.
HubSpot Onboarding Checklist #7: Invite Your Team
Finally, you can start inviting your team members from departments like sales, customer service, operations, and others to HubSpot. This will ensure everyone has access to the same invaluable source of information in a single, integrated CRM.
With your service team onboarded onto the platform, they can now set up a knowledge base for team members and visitors, create customer feedback surveys, live chat, and support ticket automation.
You'll find detailed information on how to do that here.
HubSpot Onboarding Checklist #8: Ace Lead Scoring
Lead scoring—determining the worthiness of leads—forms the core of using customer data for business growth. It should be one of your core focus areas during your HubSpot onboarding experience, which is why this step deserves a separate section.
This final step has its own checklist to ensure you're getting the most out of the platform.
HubSpot Lead Scoring
When using HubSpot lead scoring native tool, make sure to:
Leverage all your data. The more data you capture and analyze, the better your lead scoring efforts will be. Add all the attributes and actions relevant to your target audience when qualifying leads.
Use both fit and engagement scoring. Both firmographic and activity data need to be considered when you're qualifying leads. With HubSpot's enterprise plan, you can create up to 25 different fields, so you have ample flexibility when defining fit and engagement attributes.
Score differences in activity accordingly. HubSpot's lead scoring model isn't equipped to score different actions differently. For instance, leads who simply clicked on an email versus those who spent time scrolling are awarded the same score.
Score some actions negatively. Certain visitor actions need to be scored negatively so you can identify the leads who are less engaged with your content than others. Use negative attributes as well, such as sign-ups with suspicious email addresses or not opening emails.
Supercharge HubSpot Lead Scoring with Breadcrumbs
HubSpot lead scoring is quite powerful and comes equipped with a decent set of tools and features. But it doesn't do it all. Lead scoring is simply an add-on in the overall HubSpot suite of tools and not a point of focus.
As we discussed, lead scoring should be one of the core focus areas for growing your business, and hence, relying on HubSpot alone doesn't allow you to do that. However, by integrating HubSpot CRM with the Breadcrumbs platform, you can take your lead scoring efforts to the next level.
Here's how:
1. Frequency and recency scoring
HubSpot doesn't have the ability to score leads using both frequency and recency; you have to make a choice between them.
On the other hand, Breadcrumbs allows you access to both frequency and recency scoring simultaneously to get more accurate and sophisticated results.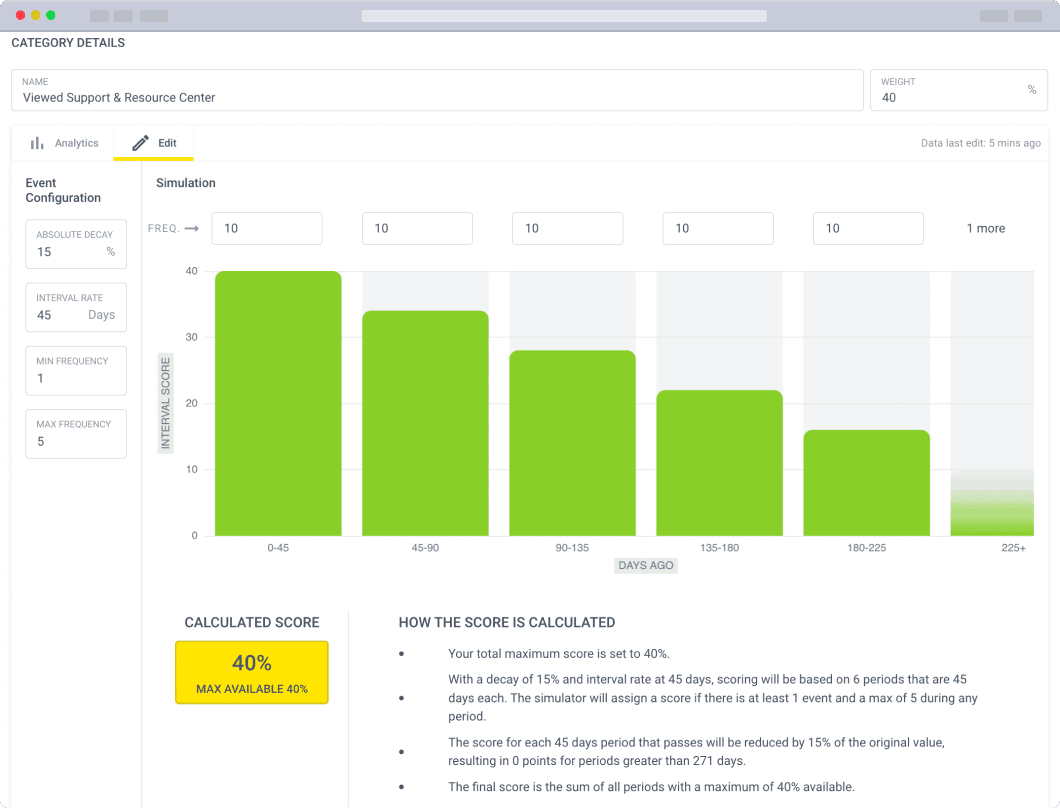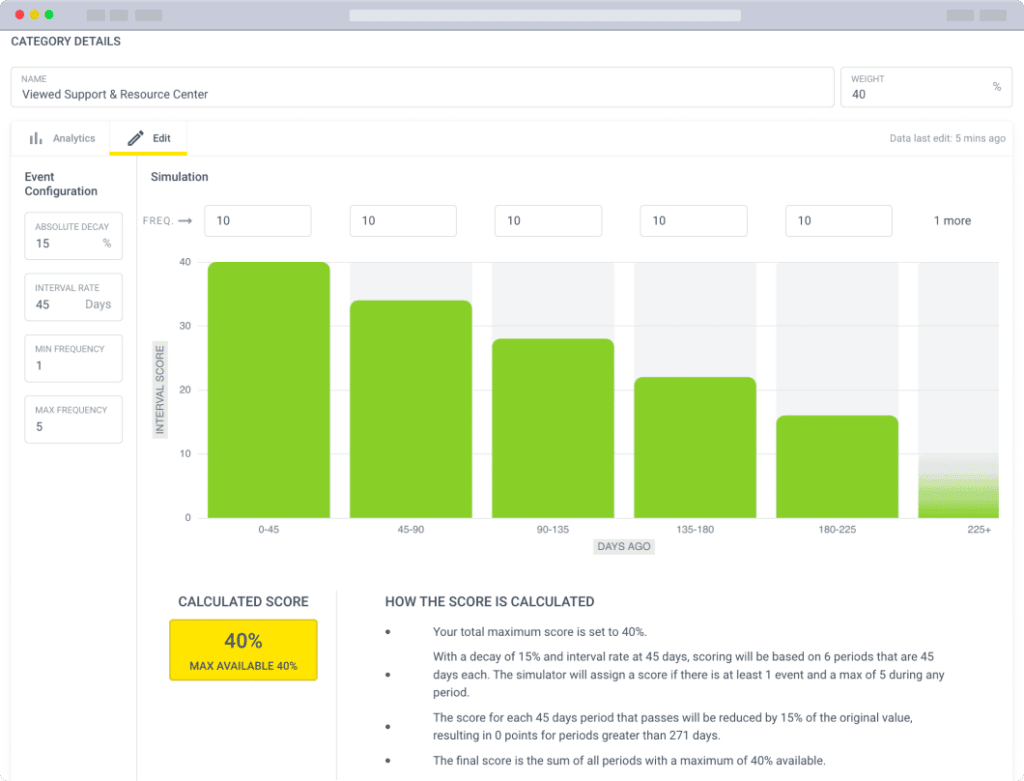 2. Tracking fit and activity scores separately
HubSpot allows you to track both fit and activity scores but not on its free plan. Plus, the two lead scoring fields need to merge accurately with each other.
With Breadcrumbs, you can track fit and activity scores separately as well as combine them, enabling a deeper understanding of leads.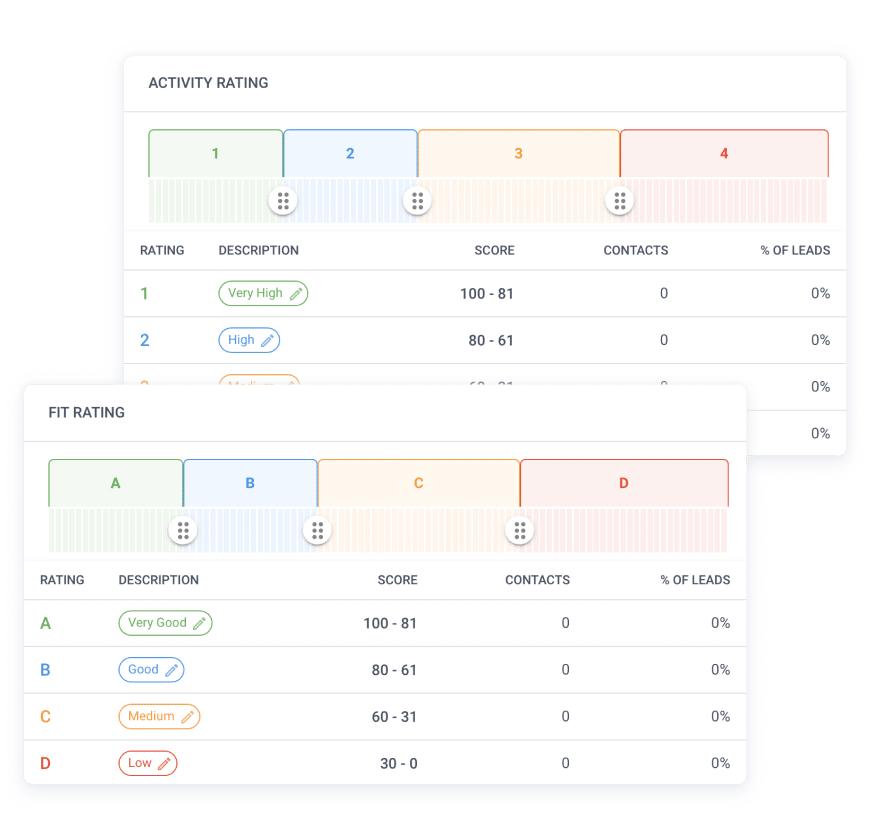 3. Deeper lead differentiation
HubSpot assigns a single unified score to every lead. This doesn't give you visibility into the differences between your different leads.
Breadcrumbs gives you the ability to view all your leads across as many as 16 scoring buckets, so you have greater insight into your most promising leads.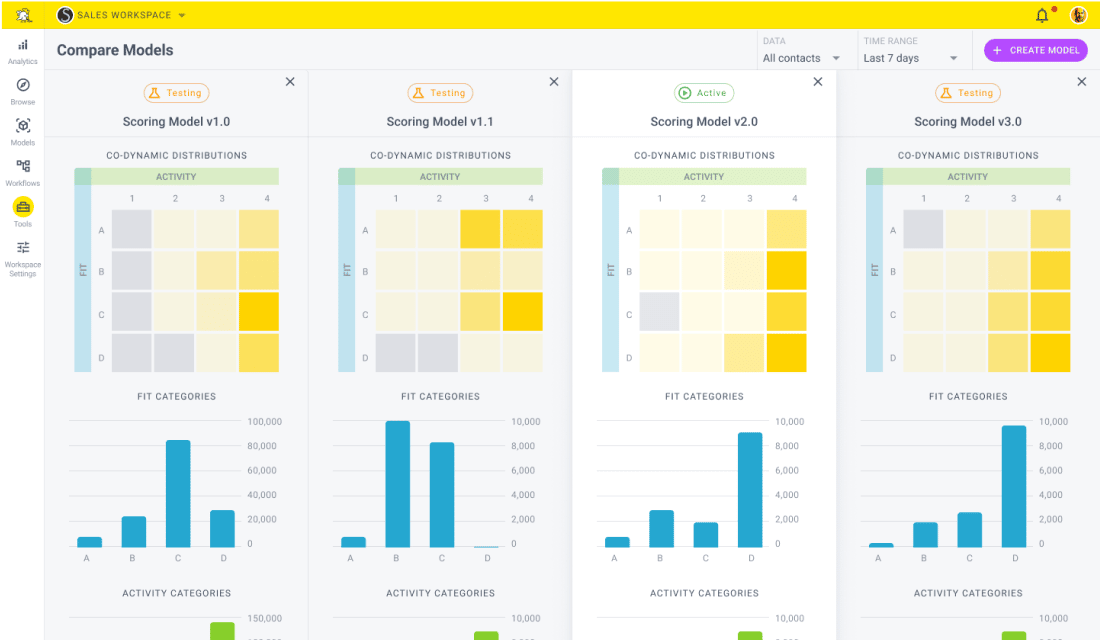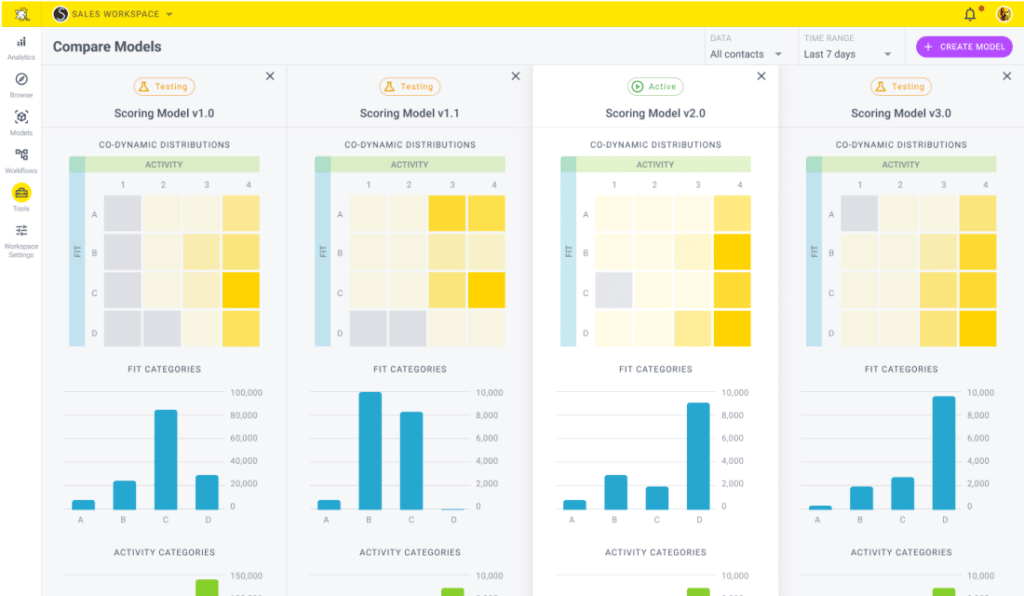 4. Analyze all your lead scoring data
HubSpot lead scoring is limited to the data you have within the platform. Many of your other data sources cannot be integrated with HubSpot.
Breadcrumbs enables you to integrate all your data sources with HubSpot to enrich your scoring model.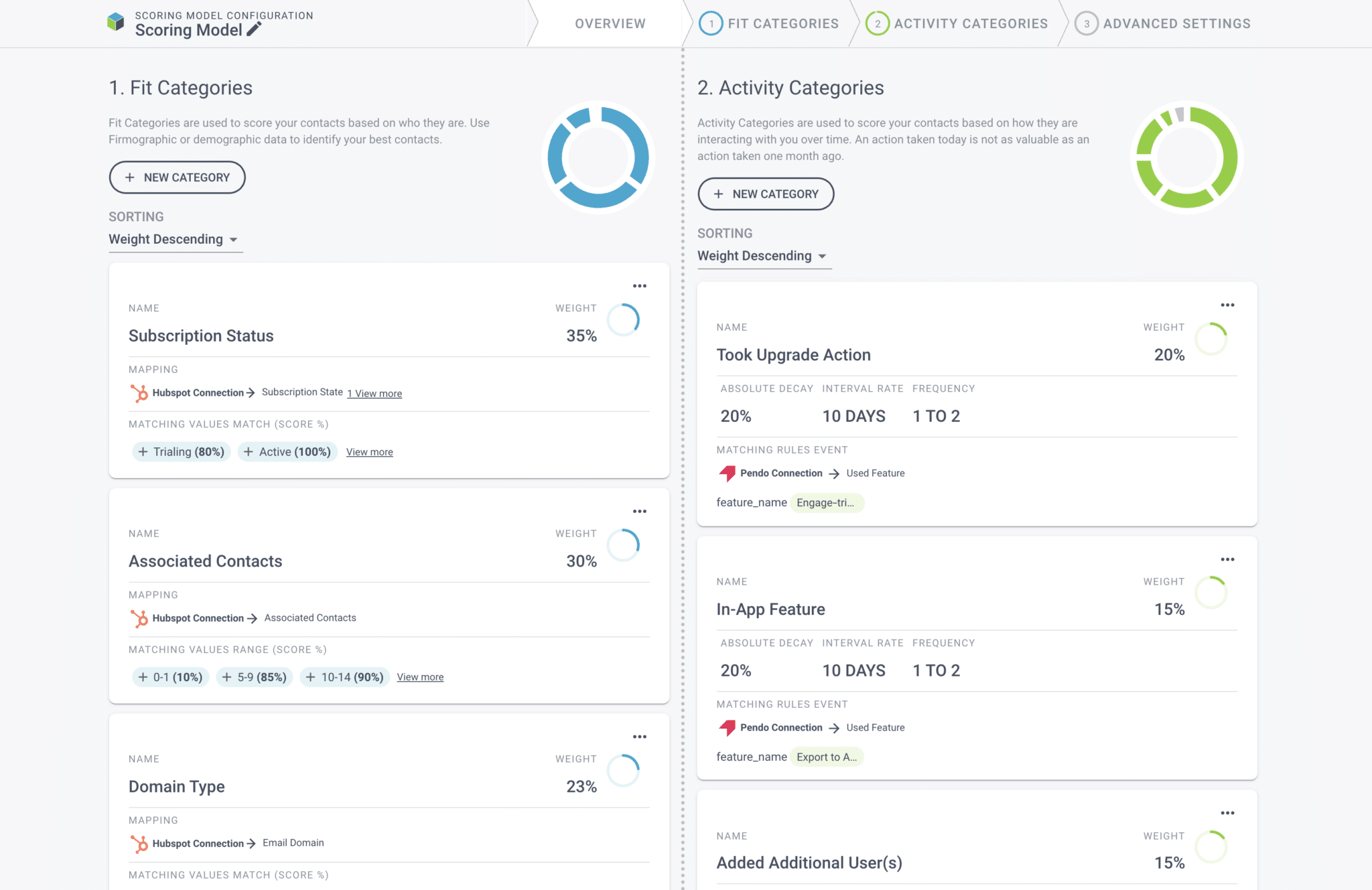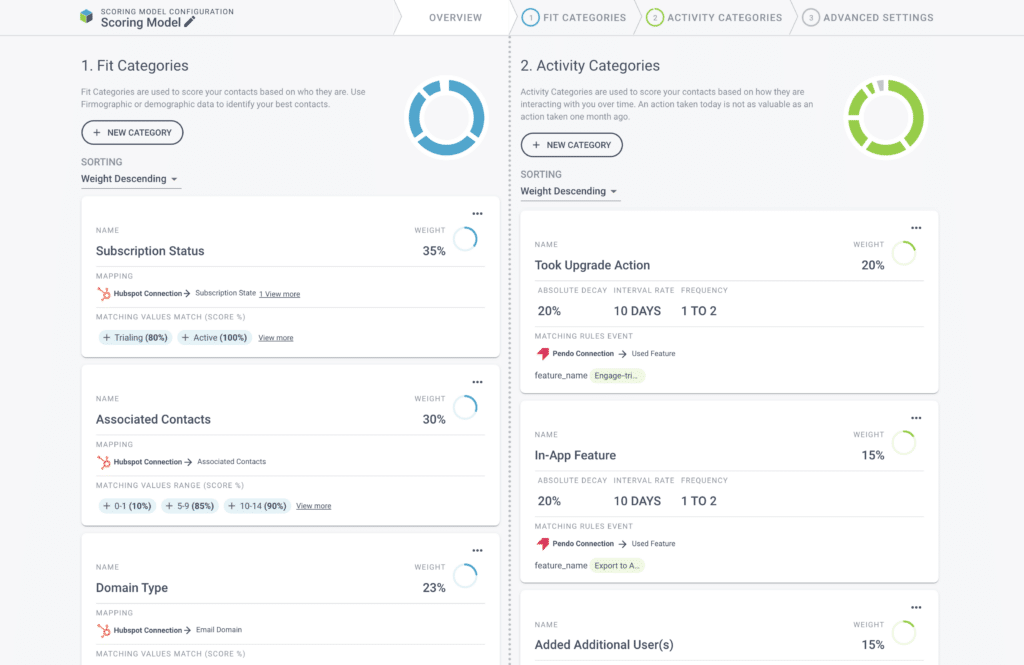 5. Do much more than lead scoring
Breadcrumbs not only supercharges your lead scoring efforts but also allows you to discover upsell and cross-sell opportunities.
By identifying the leads who are ready to buy, those who are perfect for upselling, and those who are likely to churn, Breadcrumbs gives you the right information at the right time for you to take the best decision possible.
Master HubSpot Onboarding to Scale Better and Faster
Getting the HubSpot onboarding steps right sets you up for success down the line. The wide variety of tools HubSpot includes also needs careful integration and configuration to yield the best results.
HubSpot's lead scoring capabilities can be augmented by integrating it with Breadcrumbs. You can leverage the entirety of your customer data and slice and dice it to fit your unique needs.
Get started with Breadcrumbs by simply creating a free account or request for a demo.