Sales data analytics is the compass by which modern businesses chart their course, pointing the way toward treasure troves of increased revenue and heightened customer experiences.
Just as explorers rely on accurate maps and navigational tools to uncover hidden gems, businesses depend on sales data analytics to discover golden opportunities lurking in their data.
But just as an outdated or erroneous map can lead explorers astray, incorrect or misguided analytics practices can send businesses plunging into unseen pitfalls.
As we embark on this journey together, we'll delve into the top do's and don'ts of using sales analytics software, ensuring you're well-equipped to unearth the true potential of your data and avoid the snares that lie in wait for the unprepared.
Join us, as we chart a course through the fascinating landscape of sales data analytics.
What is Sales Data Analytics?
Sales Data Analytics refers to the systematic analysis and interpretation of data related to sales. This encompasses everything from customer interactions and transaction histories to sales forecasts and performance metrics.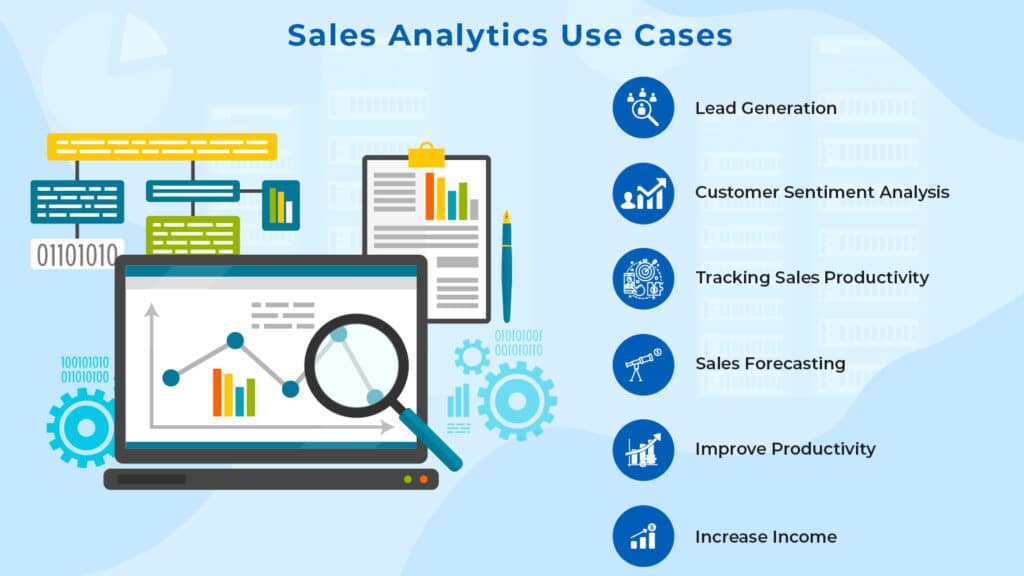 The primary goal is to extract meaningful insights from the sales pipeline that can help businesses understand their sales performance, customer behavior, and market trends. This analysis aids in making informed decisions, optimizing sales strategies, and ultimately boosting profitability.
Benefits of Sales Analytics
Sales data analytics is like a skilled navigator for a ship on a vast ocean, transforming raw, navigational data into a clear course toward success and profitability.
Just as a navigator interprets the stars, winds, and currents to guide the ship safely to its destination, sales data analytics interprets patterns, trends, and customer behaviors to steer a business toward optimal sales strategies and customer engagements.
If we're using a slightly less nautical tone, sales analytics helps businesses with:
Informed Decision Making: Data analytics tools provide a clear and concise picture of a business's sales performance, backed by hard data rather than gut feeling. This leads to better decision-making in areas such as pricing, product positioning, and sales strategy formulation.
Enhanced Forecasting: With the right analytics tools, businesses can predict future sales trends based on historical data. Accurate forecasting helps in inventory management, resource allocation, and strategic planning.
Understanding Customer Behavior: Sales data analytics can provide profound insights into customer buying habits, preferences, and loyalty. This understanding is pivotal for tailoring marketing campaigns, personalizing customer interactions, and enhancing customer satisfaction.
Optimizing Sales Efforts: By analyzing sales data, businesses can identify which sales tactics are working and which aren't. This allows for the refinement of sales techniques, training of sales personnel, and better alignment between sales and marketing teams.
Competitive Advantage: In today's hyper-competitive market, staying ahead of competitors is crucial. Sales data analytics tools give businesses a leg up by offering insights that can be leveraged to create unique selling propositions and differentiate them from competitors.
Identifying Growth Opportunities: Beyond just analyzing current sales performance, these tools can help businesses spot untapped market segments, potential product expansions, or new service opportunities.
Efficiency and Productivity: Automation provided by sales data analytics tools reduces manual data entry and analysis. This not only saves time but also reduces the risk of human error, leading to more accurate insights.
Sales data analytics is not just a modern business buzzword—it's a transformative approach to sales management and strategy.
In an era driven by data, businesses that leverage sales data analytics tools position themselves for success, growth, and a deepened understanding of their market and customers.
Ignoring this treasure trove of insights could mean missed opportunities and potential setbacks in a rapidly evolving commercial landscape—no matter what types of sales motion your company uses.
The Do's of Sales Data Analytics
Now that we know what sales data analytics is, we can move onto the fun part: the do's and don'ts!
#1. Understand Your Goals
Before diving deep into the world of sales data, it's paramount to set clear and concise objectives. Sifting through vast amounts of data can become overwhelming and potentially pointless without a defined target.
One of the primary goals of sales analytics is to make accurate predictions about future sales. Organizations can make informed projections about their future performance by analyzing historical data, patterns, and trends.
By understanding past purchasing behaviors of customers, companies can pinpoint opportunities to sell additional, complementary, or premium products/services.
Reveal Ideal Customer Profile Insights To Win More Deals
Breadcrumbs Reveal analyzes your existing marketing, sales, and product data to highlight what attributes and actions are the best predictors of revenue.
#2. Choose the Right Tools
The analytics tool you select can make or break the effectiveness of your sales data analysis. The market is inundated with a plethora of analytics tools, but the key is to pick one tailored to sales data needs.
Tools like Salesforce, HubSpot, and Tableau have cemented their position in the industry due to their advanced features, user-friendly interfaces, and robust data analytics capabilities. These tools offer dashboards, visualization aids, and predictive modeling, helping businesses transform raw data into actionable insights.
#3. Clean and Standardize Data
Quality insights can only be derived from quality data. Data hygiene is an essential aspect of this process.
Removing Duplicates: Duplicate entries can skew results and lead to incorrect analysis. Regularly purging the system of these redundancies is vital.
Handling Missing Values: Instead of simply discarding missing or incomplete data points, strategies such as imputation (filling in missing data based on statistical methods) can be employed.
Removing Invalid Email Addresses: Ensuring email addresses are valid and active improves deliverability and sender reputation and reduces bounce rates. Breadcrumbs' free email verifier helps verify email addresses in your list, ensuring they're real, active, and valid.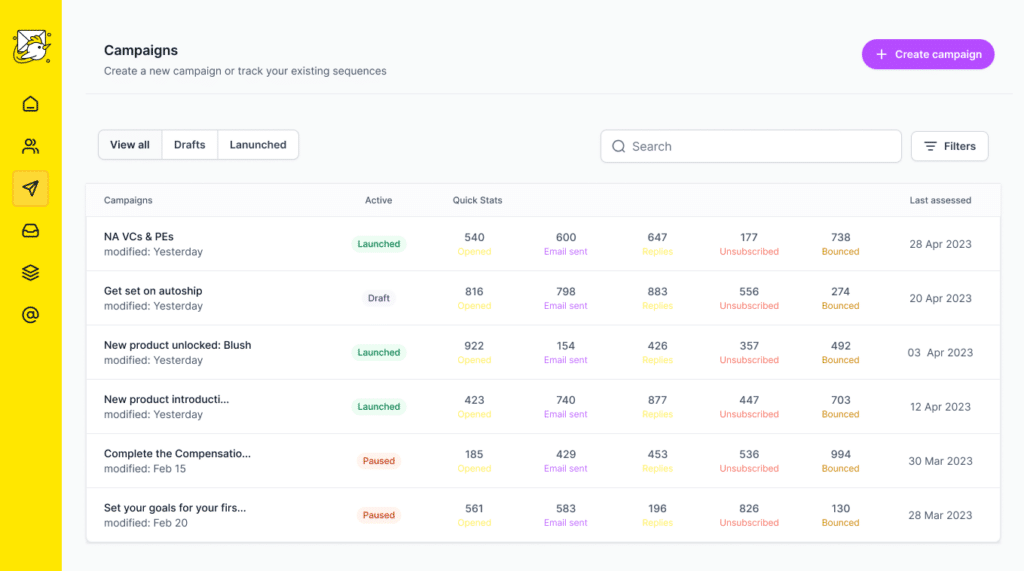 Need help landing in your recipient's inbox?
Verifying emails only gets you so far
Making sure your email lands in your recipients' inbox is one of the biggest struggles for salespeople around the globe.
But what if there was a tool tailored just for you that ensures it happens, and can also create an entire cold email strategy for you?
Meet Cadence by Breadcrumbs, your next-gen partner in cold email lead generation.
#4. Collaborate with Other Departments
Sales do not operate in a vacuum. Interactions with marketing, customer service, and even operations can offer invaluable insights that can refine sales teams' strategies.
Marketing campaigns, both successful and unsuccessful, can impact sales. Analyzing this data can offer insights into customer preferences and behaviors.
Post-sale interactions, feedback, and complaints can also highlight product/service pain points or areas of improvement.
To ensure seamless integration of these insights, a unified data system is essential. This enables different departments to share and access data efficiently.
#5. Continuously Update and Monitor
The business environment is dynamic, and data can become obsolete very quickly. Regular updates are crucial to ensure the continued relevance of the data. Tools that offer real-time predictive analytics can be especially beneficial.
Real-time data can provide instant feedback on ongoing sales strategies or campaigns, allowing for immediate adjustments if necessary.
#6. Educate the Sales Team on Data Insights
Having a wealth of data and insights is futile if the sales team doesn't understand or know how to utilize them. Regular training sessions can be organized to ensure that they are up-to-date with the latest findings from the data analytics team.
By understanding these insights, the sales team can approach potential customers more strategically and close deals more effectively.
#7. Incorporate External Data
While internal sales data provides a wealth of information, incorporating external data sources can enhance analysis and lead to more comprehensive insights.
For example, a retailer might analyze weather patterns to predict the demand for certain products. A technology company might monitor global economic indicators to anticipate changes in consumer spending.
Integrating data such as market trends, economic indicators, or competitor information can provide context to internal sales data. It helps in understanding how external factors influence sales performance and aids in more accurate forecasting and strategy development.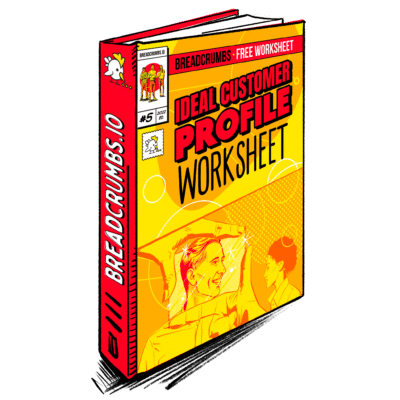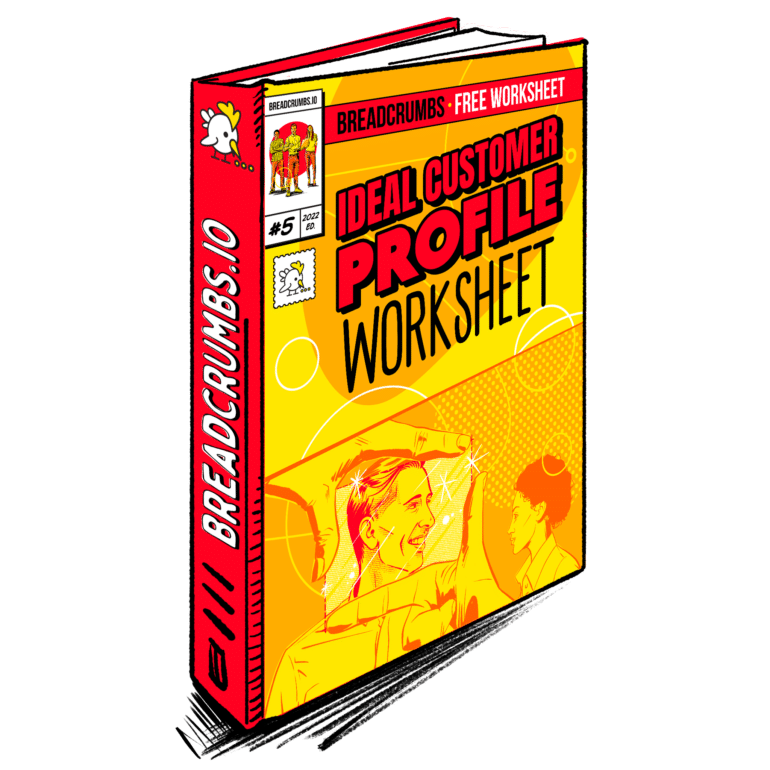 Ebook
Ideal Customer Profile (ICP) Worksheet
Learn how to create an Ideal Customer Profile and build a successful sales strategy with this Ideal Customer Profile (ICP) Worksheet.
The Don'ts of Sales Data Analytics
While it's great to focus on the positives, it's always good to have a list of the things to avoid. Here's our list of the top don'ts of sales analysis.
#1. Don't Make Assumptions Without Evidence
Making uninformed assumptions can be the downfall of any sales strategy. This is often a result of confirmation bias, where one interprets the data in a way that confirms one's preconceived beliefs.
Bias can lead to distorted views of the market, customer preferences, or sales effectiveness. When data interpretation is biased, businesses might end up channeling resources into unproductive avenues.
Suppose a company assumes that a spike in sales was solely due to a new marketing strategy, ignoring external factors like seasonal demand. This can lead to overinvestment in a particular strategy that might not be effective year-round.
#2. Don't Overlook Data Security and Privacy
In the information age, data breaches can damage a company's reputation and result in hefty legal penalties.
Regulations like the General Data Protection Regulation (GDPR) in the EU and the California Consumer Privacy Act (CCPA) in the US mandate strict guidelines on data collection, storage, and usage. Non-compliance can be costly.
Conducting regular security audits can identify vulnerabilities. Additionally, using encrypted tools and databases, ensuring multi-factor authentication, and training staff on data security protocols can go a long way in ensuring data safety.
#3. Don't Rely Solely on Quantitative Data
Numbers tell a part of the story but can't capture the entire narrative.
Qualitative data, like customer feedback and surveys, provides context to the numbers. It can offer insights into customer preferences, pain points, and motivations that quantitative data might miss.
A balanced sales analysis approach incorporating quantitative and qualitative data provides a comprehensive understanding of the sales landscape. It enables businesses to tailor their strategies more effectively.
#4. Don't Get Overwhelmed with Too Many Metrics
In the data-rich environment of sales, it's easy to get lost amidst a sea of sales metrics everywhere.
Focus on metrics that directly impact sales performance. Return on Investment (ROI), Customer Lifetime Value (CLV), and Conversion Rate are examples of KPIs that offer actionable insights.
Make sure to avoid vanity metrics. These are metrics that might look good on paper but don't necessarily impact the bottom line. For example, a high number of website visits is a vanity metric if it doesn't translate to actual sales or conversions.
#5. Don't Neglect Long-Term Analysis
While meeting quarterly or monthly sales targets is crucial, it's equally important to have a long-term perspective on sales growth.
Concentrating only on immediate goals can lead to strategies that provide temporary boosts but harm long-term growth. For instance, heavy discounts might boost sales now but can devalue the product in the long run.
Analyzing long-term data can uncover sustainable growth patterns, allowing businesses to strategize for the future, anticipate market changes, and solidify their market position.
#6. Don't Ignore Data Anomalies
While it might be tempting to dismiss outliers or anomalies in sales data as errors or one-off occurrences, they can sometimes point to underlying issues or opportunities.
Instead of ignoring them, investigate anomalies to understand their cause. This could involve cross-referencing with other data sources, seeking input from the sales team, or conducting market research.
By integrating external data and paying attention to anomalies, businesses can ensure they are leveraging sales analytics to its full potential, leading to more informed decisions and ultimately, better business outcomes.
#7. Don't Neglect the Importance of Data Literacy
Ensuring that your team has the necessary skills to interpret and utilize sales data is crucial. Data literacy refers to the ability to read, understand, analyze, and communicate data effectively.
A lack of data literacy can lead to misinterpretation of analytics results, potentially resulting in misguided business decisions. It can also create a disconnect between the data analysts and the sales team, hindering effective communication and collaboration.
Invest in training programs and workshops to enhance the data skills of your team and take advantage of your sales analytics tool. Encourage a culture of continuous learning and provide resources and tools that make data analytics accessible and understandable to all team members, regardless of their technical background.
Conclusion
In the intricate tapestry of modern business, sales data analytics emerges as a pivotal thread, weaving insights into actionable strategies.
The sheer power of data, when approached with diligence and best practices, can transform a company or team's performance trajectory.
However, the key lies not just in harnessing this data, but in doing so responsibly, intelligently, and adaptively. The pitfalls are many, but with an unwavering commitment to best practices, the rewards are manifold.
As the landscape of data analytics continues its rapid evolution, professionals and businesses must remain committed to continuous learning. Stagnation is not an option in this dynamic field.
Embrace the change, seek knowledge, and remember that every byte of data holds a story waiting to be told. Let's ensure we're telling it right.