Revenue Operations (also known as "RevOps") is all about improving the processes and systems that sales, marketing, customer service, and systems teams use to attract and convert customers.
RevOps helps you address previously-siloed departments (like marketing and sales) and add direction to merge their goals and efforts more effectively, increasing revenue overall. You're aligning your departments to drive a significant impact that will touch every part of your business.
RevOps is an important role for businesses to consider, and having the right strategies in place to maximize revenue is crucial. Fortunately, there are outstanding free resources in the form of RevOps podcasts that can help you learn the latest and greatest tips, tools, and strategies in the industry.
Want to improve your RevOps efforts? These are the 13 best RevOps podcasts you need to follow in 2021.
1. Revenue Cafe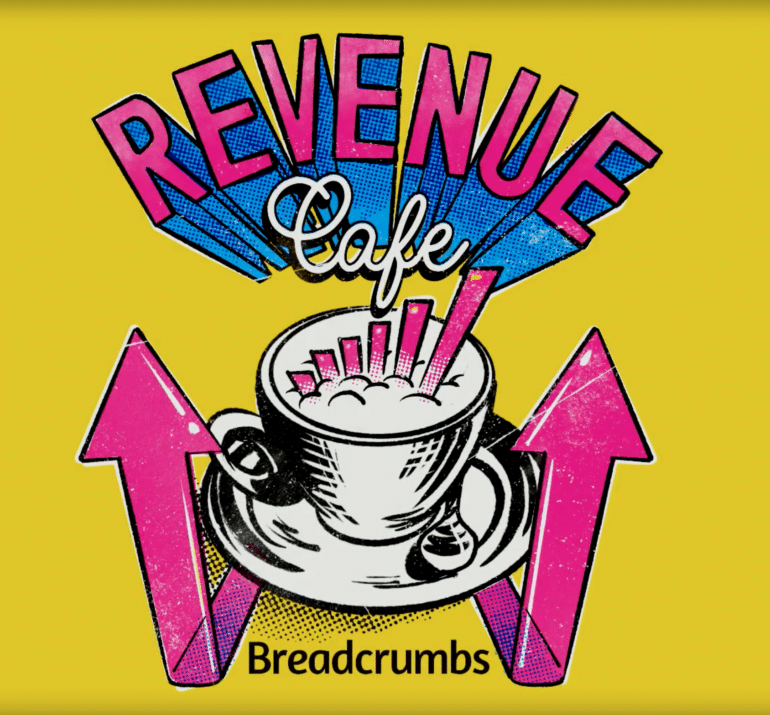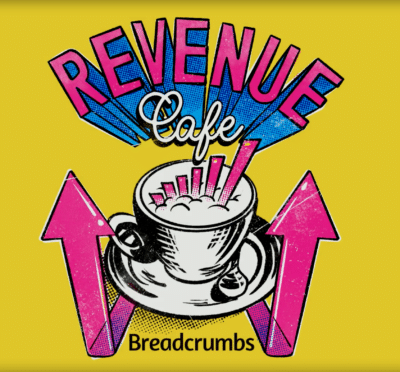 The Revenue Cafe is a brand-new podcast brought to you by none other than the team here at Breadcrumbs. Since we pride ourselves on being the Revenue Acceleration Platform, you know the episodes are all going to be excellent. We wouldn't settle for anything less than actionable, well-researched, engaging, and frankly downright fun content to consume; this podcast won't be any different.
Each podcast episode (audio and video available) runs for around 30-45 minutes, during which our host Gary Amaral (who is none other than our Breadcrumbs co-founder and CPO) talks to guests about sales, marketing, and all customer experience topics. Our Director of Sales Joe Aicher will also be on the line for our biweekly podcasts.
You can check out our first episode with Sales Operation Manager of Akkadian labs Esti Zimmerman here.
2. Wizards of Ops shOps Talk Series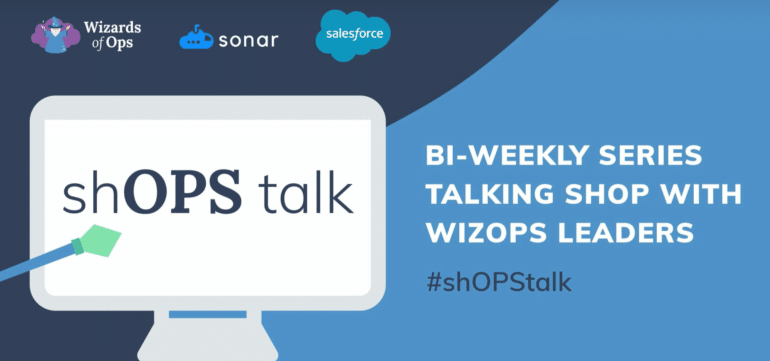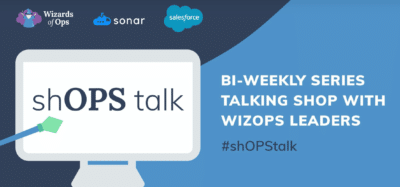 This is a biweekly zoom-style podcast that's hosted by brands Salesforce, Sonar, and Wizard of Ops. Yep, we said hosted by a brand; that's because every show has a rotating panel of experts that all bring something unique to the table. Listeners can even help choose guests.
The show is also interactive, as listeners can send in questions that may be answered live during the podcast. Keep a list of questions handy, and you just might get high-quality answers from experts at the top of their field.
You can see different podcast episodes compiled here, or watch them on YouTube once they're published. There are plenty of great episodes, but you can check out a personal favorite about generalists vs. specialists in RevOps here.
3. The Sales Hacker Podcast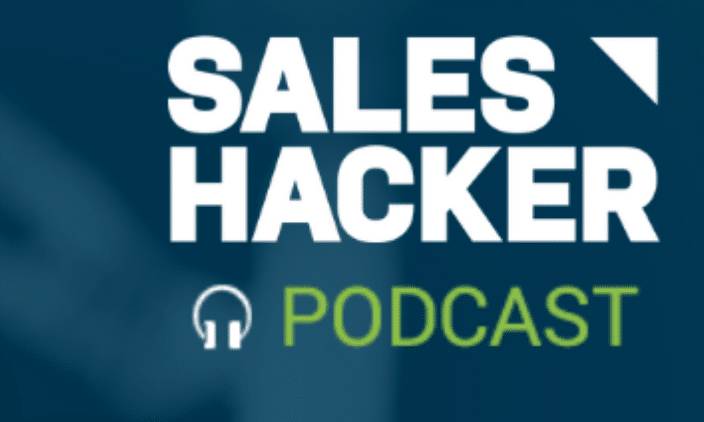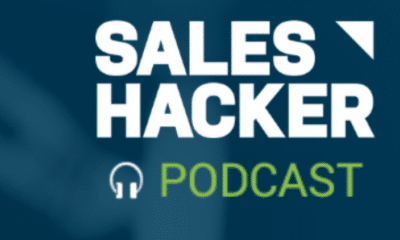 Sales Hacker is an exceptionally valuable resource when it comes to high-quality information about RevOps, so it's no surprise that their podcast is no different.
This weekly podcast is hosted by Sam Jacobs, the CEO of Revenue Collective. Each episode dives deep into a singular niche topic with an expert well suited to discuss it, Whether you want to start a career in RevOps or improve (or launch!) your business's own RevOps department, this should be a go-to podcast to checkout.
Looking for a great episode to get started? Check out episode 162, where Jacobs interviews Vice President of Global Partners and Alliances at Inrivers Gauri Chawla about how to use relationships to drive revenue.
4. Sales Ops Demystified with Tom Hunt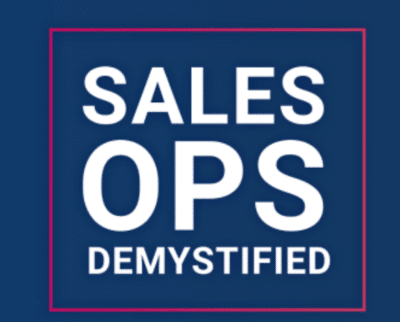 Ebsta's podcast is hosted by Tom Hunt, who has a history of creating successful B2B businesses.
These weekly podcast episodes are fantastic and focus heavily on the sales ops part of RevOps, and with a large number of episodes clocking in at around the twenty minute mark, these are shorter and more digestible podcasts for any of our readers who might be on a time crunch.
The talks are actionable, making it easy for listeners to take the knowledge discussed between Hunt and his interviewee and to apply it to their own businesses as relevant.
While there are plenty of great episodes to choose from, we recommend this episode, where Head of Sales Operations at Benchling Michaela Downs talks about forecasting strategies for Sales Ops.
5. Operations with Sean Lane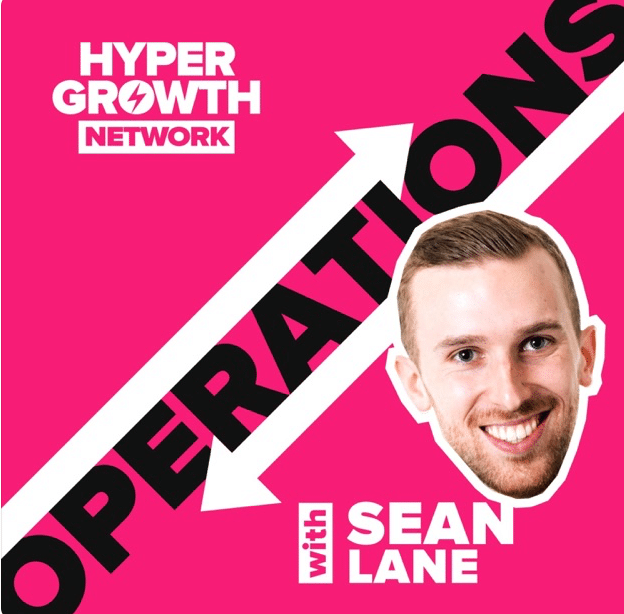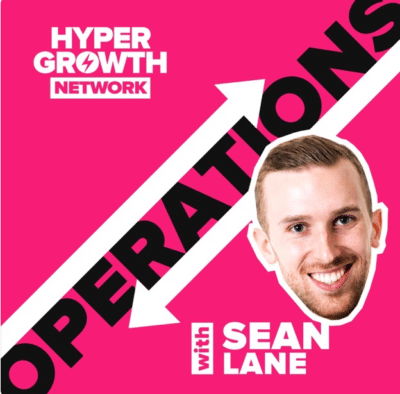 Sean Lane is the Director of Operations at Drift, and he's an outstanding host for the Operations with Sean Lane podcast.
One thing that makes this podcast relatively unique amongst its fellow RevOps podcasts is that they're able to "look under the hood" so to speak with big name brands like Salesforce and Amazon. The goal is to see what allows for that lightning-fast-but-still-successful growth that allows for profitability and increased revenue long term.
Want to dive straight into one of their all-time best episodes about RevOps? Check out this episode, which features an interview with Eventbrite's Sylvia Kainz talking about how to build a RevOps team from scratch.
6. DemandLab's Revenue Rebels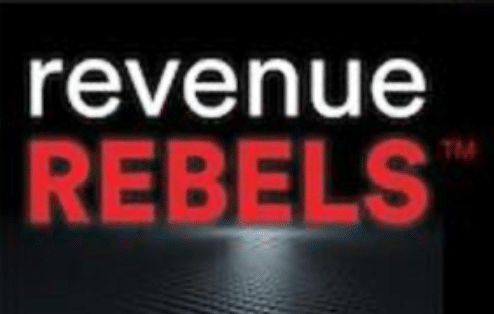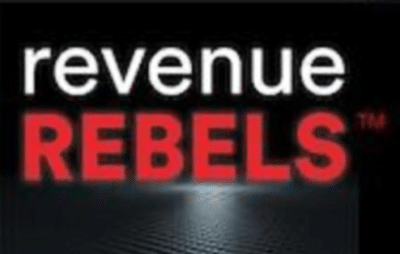 The team over at DemandLab has put together an outstanding resource with their Revenue Rebels podcast, which focuses on "rule-breaking" and highly successful leaders in the RevOps space.
While they cover everything related to RevOps, they specifically take a close look at using a customer-centric approach to drive business growth, which isn't something that you'll see all RevOps podcasts focus on.
My personal favorite episode is with Kristy Delmuto, the VP of Strategic Marketing at LLR Partners, discussing how to use content marketing to drive revenue.
7. RevOps and Hops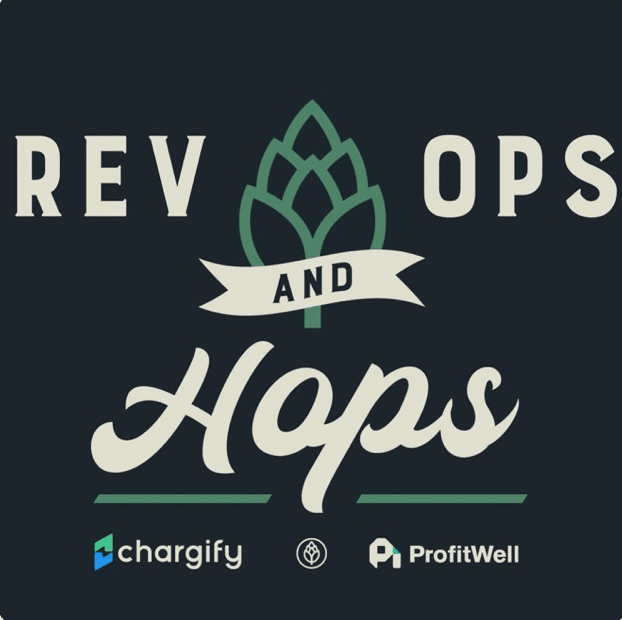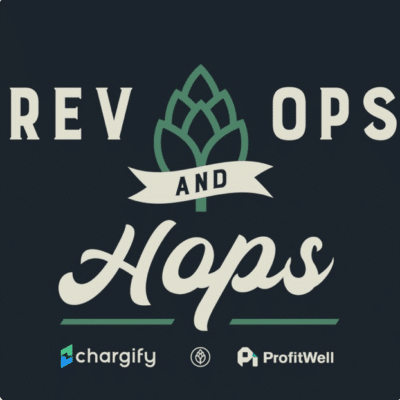 There were only nine episodes of this podcast released last year, but they're still a goldmine of valuable information so we recommend that our readers go back and check out a few of their episodes.
This series was hosted by Patrick Campbell (the founder and CEO of ProfitWell) and Michael Klett (Co-founder and CTO of Chargify), who would team up to talk about RevOps with other industry leaders who were helping to advance the field while they drift down the San Antonio River with craft beers (not joking).
One of their most standout episodes was with our very own Armando Biondi (Co-Founder and CEO here at Breadcrumbs), where they discussed how to measure the success of RevOps. Check it out here.
8. The Sales Tech Podcast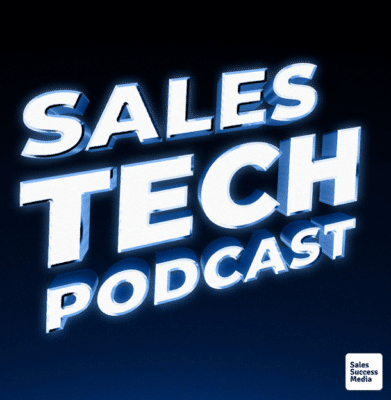 Hosted by Thom Singer, this podcast dives deep into sales operations, revenue operations, and sales technology.
If you're already familiar with RevOps and don't need a beginner's guide, these podcast episodes are a great fit for you. They tackle more complex strategies than some other podcasts on this list, allowing brands to really take away actionable ideas they may not have heard before that can be applied to their own RevOps department.
Not sure where to get started? All the episodes are great, but we recommend checking out their Humanizing Sales Tech episode, which features Smile Virtual's own Nick Capozzi.
9. The Sales Lift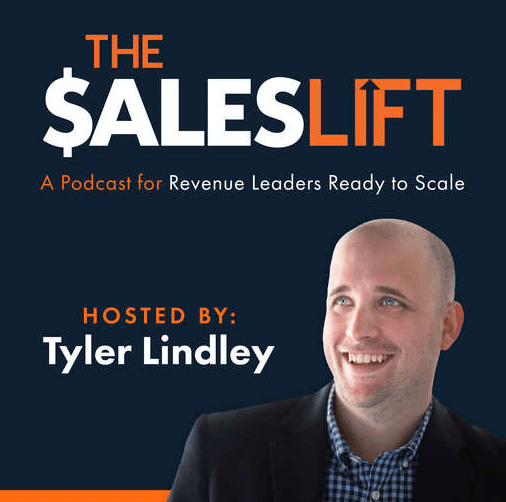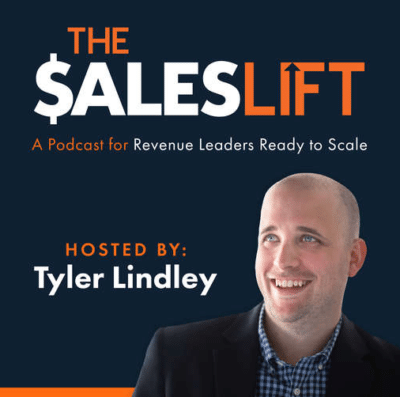 Tyler Lindley hosts this often-biweekly podcast where he'll interview founders, managers, and executives that are responsible for their business's bottom lines about how to create a repeatable sales system.
His episodes are far-reaching and expansive, talking to industry leaders in customer success, marketing, and sales so that every aspect of your RevOps strategy is fully fleshed out to maximize profit long-term. The goal, after all, is to help your entire team sell better and faster; this podcast can help you do that partially by aligning the marketing, sales, and customer service efforts across the board for better scalability and growth potential.
This is another great RevOps podcast with plenty of outstanding episodes. A great one to start with features B2B marketing consultant Pam Didner, and they discuss how the marketing team can (and should!) support sales through improved RevOps.
10. The ABM Conversations Podcast for B2b Marketing Professionals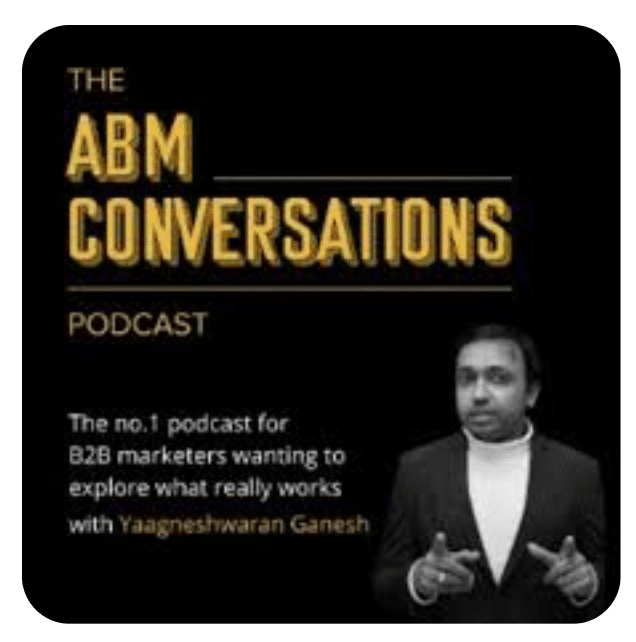 If you're in the B2B SaaS industry, this is a must-listen podcast. It's focused entirely on helping B2B marketers and sales pros discover new strategies and tactics that can benefit their business, fueled by real experiments and real-life experience. It's a no-fluff, no-vanity-metrics, and no-BS podcast that looks at how you can improve customer engagement, customer retention, and revenue.
There are plenty of great guests on this podcast, including Guy Kawasaki, Rand Fishkin, and Seth Godin.
A standout episode features Aditya Kothadiya, CEO of Avoma, where they discuss how to achieve a product-market fit with a lean organization.
New Podcasts to Watch
All the podcasts discussed so far are relatively established, but what about newer podcasts?
There are a few that we've got our eye on, and while they're just getting started, we wouldn't want to miss the chance to have our readers check these out, too:
RevOps Trailblazers. Want to break down the strategies that can help yield stronger customer experiences and more predictable revenue growth? There are only two episodes of this podcast to date, but they're both worth listening to.
The RevOps Show. There are three episodes of this podcast, but it's a good introduction to what RevOps is, why it matters, and some good strategies to get you started.
The First 100 Days of Building a RevOps Engine from "The First 100 Days." Okay, hear us out; this is actually a single episode of a podcast that features diverse topics, but we're going to include it on the list. It talks about making it through the first 100 days of building your RevOps system, what it looks like, and where to go from there. It's actionable and useful.
Final Thoughts
RevOps is a relatively new specialty that's emerged and taken the business world by storm over the past few years. And like anything else, not every resource you find online should be given equal credibility. Knowing what sources of information you can trust to help build more revenue, improve your internal operations, and eventually scale your business is crucial.
Each of the RevOps podcasts featured on this list was carefully vetted for consistent quality, and each one offers something unique and valuable. The guests are all top-tier, and the subjects are engaging and can help any business enrich their RevOps procedures.
If you can only start with one of these RevOps podcasts, though, we think you should start with Revenue Cafe! We just launched this new podcast, but we've got big plans for where it's going and we're excited to share it with you.
Want to check out the first episode of Revenue Cafe? You can listen to the episode and check out our RevOps podcast here.